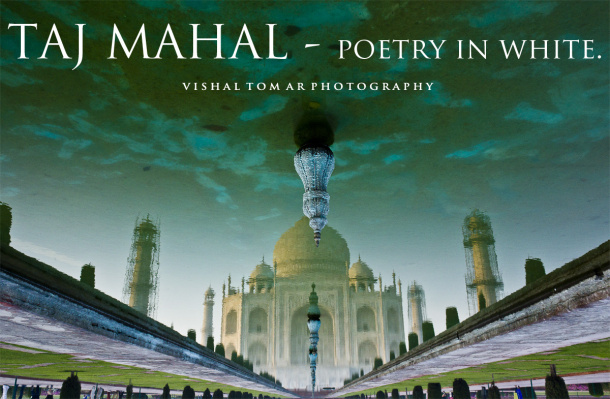 "The Taj Mahal rises above the banks of the river like a solitary tear suspended on the cheek of time." - Rabindranath Tagore.
I couldn't have put my feelings into better words than this gentleman above did. Welcome to the Taj Mahal.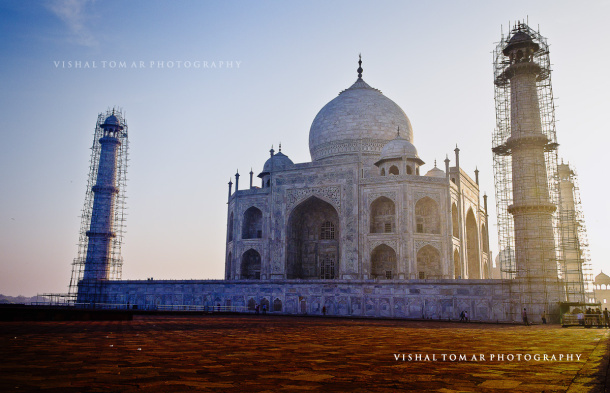 I had seen this monument a few years earlier, when I was not a DSLR sporting "photographer" or a "photography enthusiast". So I was a little prejudicial about what could probably interest me. I just put Agra in my itinerary because it was very near to my actual destination for Holi celebration. So here I was thinking that how would I kill time in one of the most photographed monuments of the world. One whose images of all sorts are clogging the internet and there is no more excitement left. I had read enough conspiracy theories and "true stories" about it being a temple, and other myths. Hence, me like a boss made up my mind to click funny pictures of tourists pretending to hold the onion dome, cartoonish at best.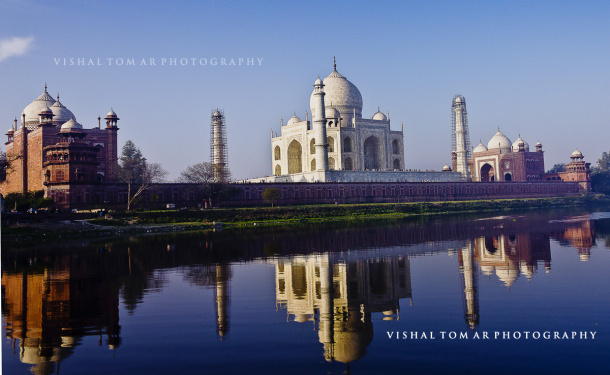 But no. I was blown away. Again.
It was then when I realized why is Taj Mahal one of the wonders of the world. Why has it mesmerized generations of travelers, writers, painters, poets and lovers. It is one thing to see the Taj Mahal in pictures and a completely different experience to see it standing in front of you. The first thing that strikes me was the scale of the monument. I felt so tiny in front of this huge structure. People looked like ant trails in leading up to the mausoleum. No picture can give you the feeling of being so tiny.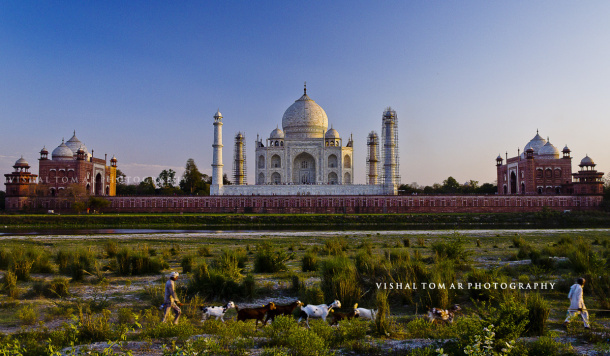 Next blowing away factor was the finesse and detail with which Taj Mahal has been constructed. In today's era of contemporary art and #instapopularity the good old classic approach to creative patience has been diluted to serve the masses. The gears of social network turn very fast and creation of art, in order to keep pace becomes more and more mechanized, superficial and assembly line quality. Its like comparing a sandwich to an elaborate recipe. Or like a low waist jeans and a tee to well tailored suit. Or perhaps, the good old courting full of romance to Tinder. So in spite of being so huge, no compromise on the architecture, design, aesthetics. Awesome.!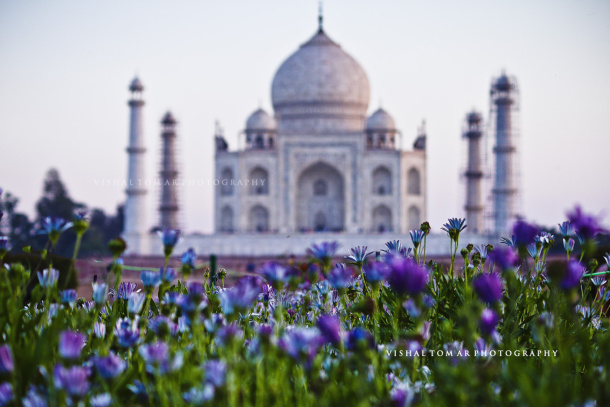 The white marble. I bet that had this structure been in a some other part of the world it would have better taken care of. The acid rain is killing the white stone. The symbol of beauty, love and dedication is slowly bowing to industrial waste and mad modernization around it.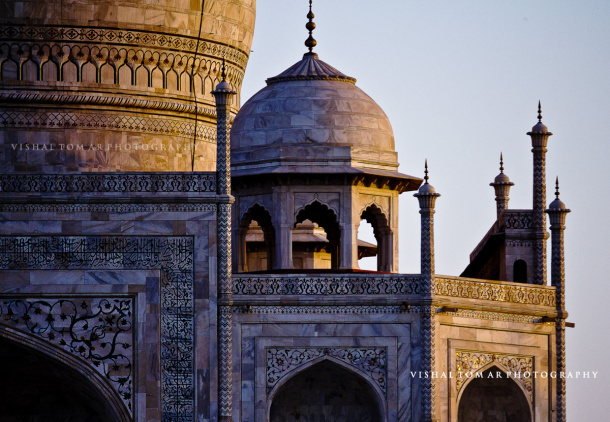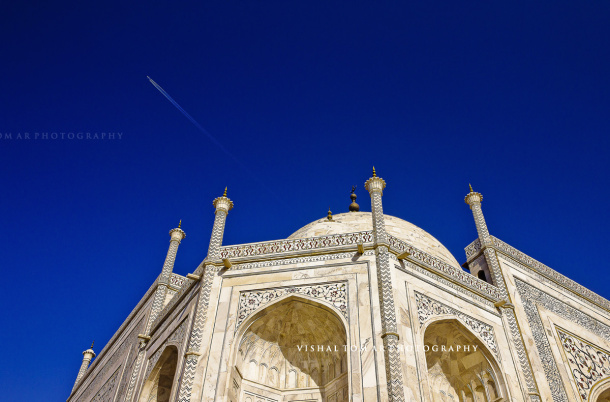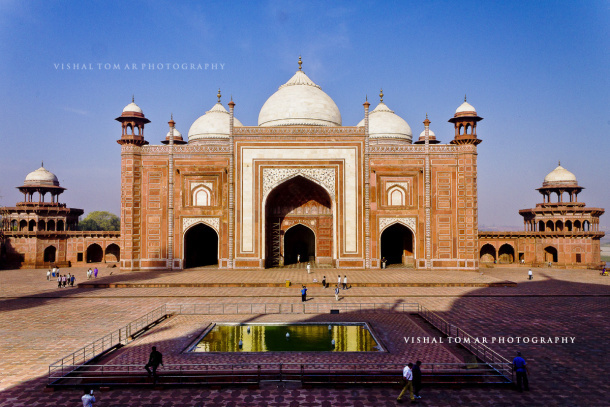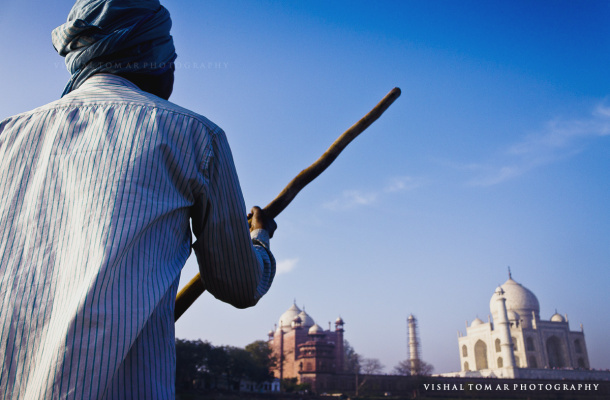 The symmetry in the art work is undeniable. The designs flow like a sonnet, like a song, like a shayari.I call Taj Mahal a poetry because the artisans have put their heart and soul in beautifying the monument. As if they were singing praise to the Lord and decided to do so in style, by symmetry and intricate design than a simple talk.Cool.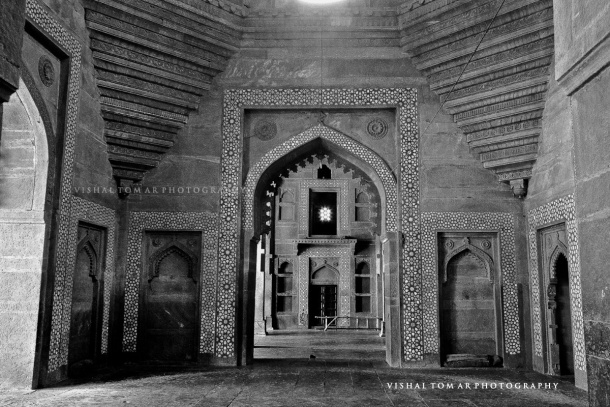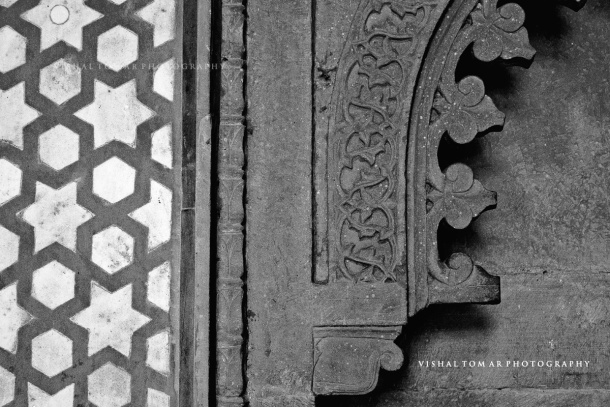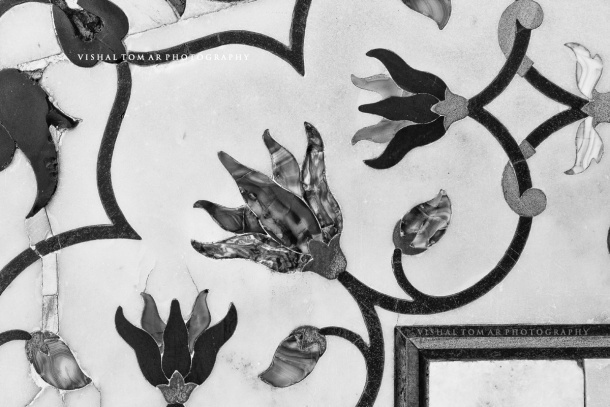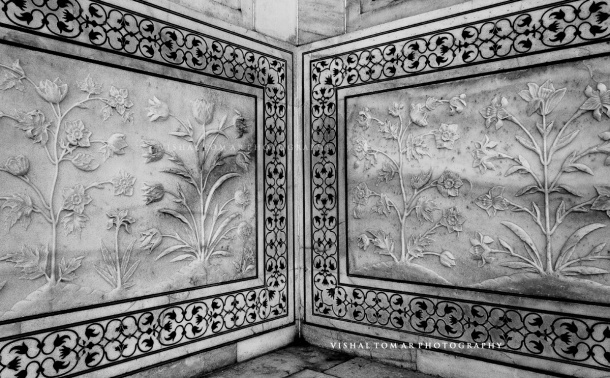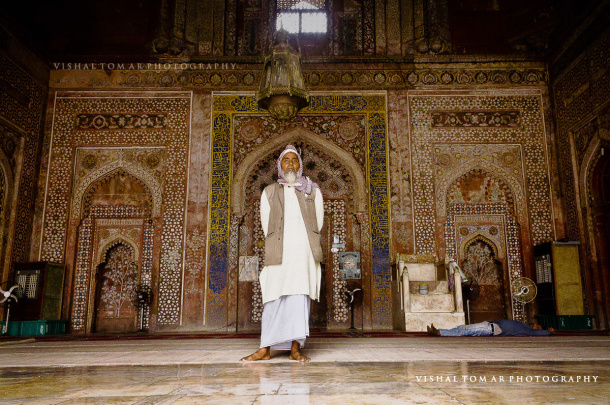 It has elements from so many schools of architecture that this fact itself pushes it way ahead of its time. I believe that could be one of the reasons why so many people claim the Taj Mahal to belong to their religion. There are Persian, European as well as Hindu elements of design.
As a visual story teller, the presentation of Taj Mahal cannot be complete without appreciating its beauty from outside and within, and in full palette of colors as well as monochrome. I decided to show Taj Mahal from outside in full bloom of colors, whereas the details, the intricacy, the symmetry of its design to be observed closely I have shown in monochrome.
Thanks for dropping by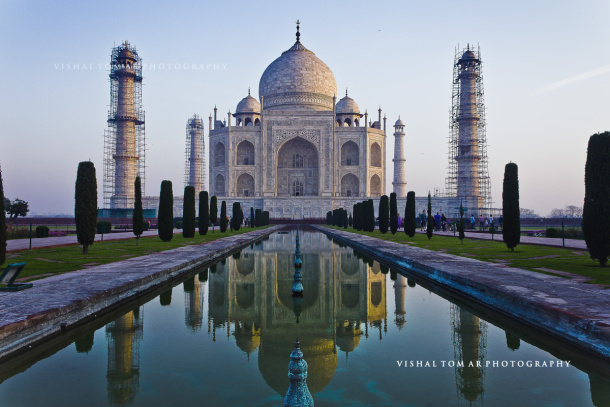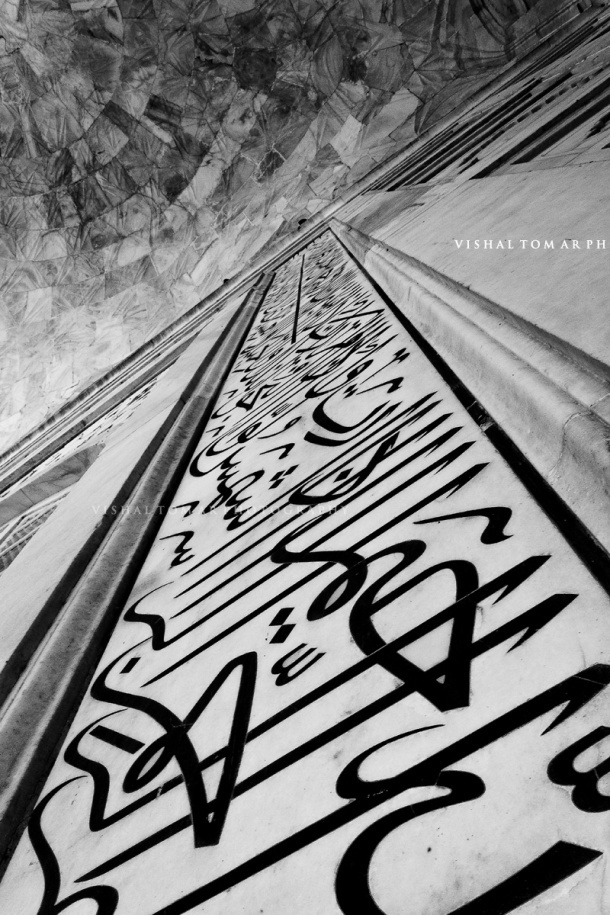 Some Taj Mahal Photography One-o-One :
Tripods are not allowed. Absolutely.
Taj Mahal should be seen at specifically sunrise and sunset. Rest of the day is for tourists, not photographers.
One should see it from the main gates, from the river behind in a boat and from the garden behind the river. Considering the above permutations and combinations, it should take you at least two sun sets and two sunrises to truly appreciate the Taj Mahal in its entirety.
The cherry on the cake is Taj Mahal under moonlight. But for that you have to get a ticket in advance from the authorities and are provided only half an hour window at night to click pictures.
If possible do carry a super wide angle lens, it'll be a pleasure to capture all the arches and curves in one frame.
Do pay attention to the intricate details on the walls. If you hire a guide or read about history of the monument it would help you to not miss important features.