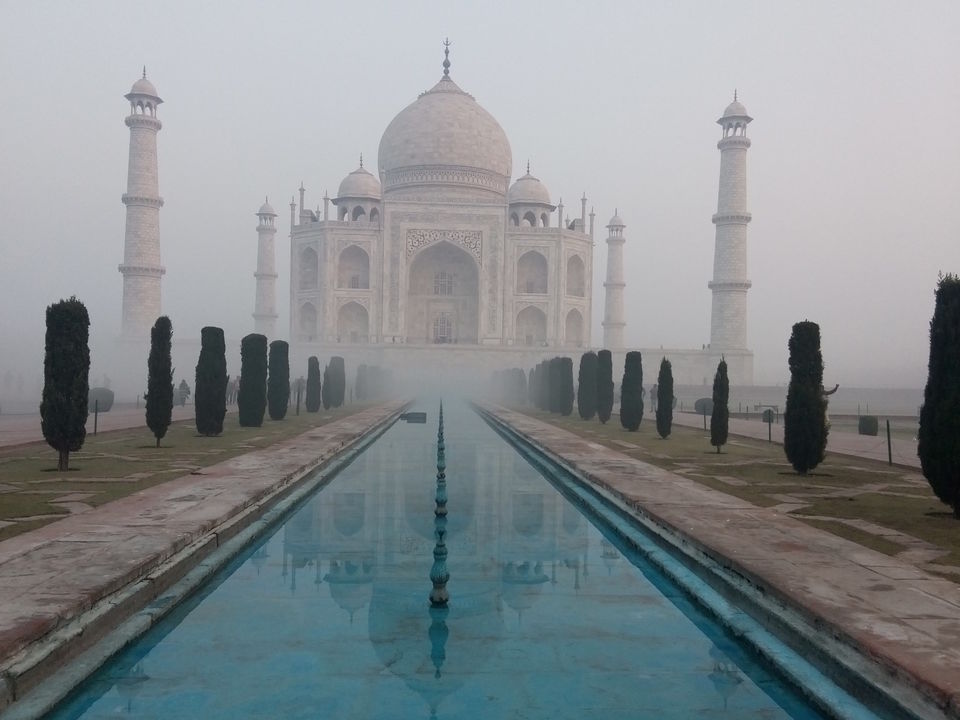 Why did I choose the Taj Mahal?
This year for my birthday I planned a solo trip to Agra to see the Taj Mahal. I wanted to be surrounded by love. I wanted it to be special. The last two years were emotional roller coasters and I had had enough. So I decided that starting from now I was going to be responsible for my own happiness.
Because my trip was hardly planned and I hadn't made any bookings, on the morning of my journey I took the metro to Noida bus depot, which is 50 mts from the metro station. I got an air-conditioned bus that left at 9:30am for Rs.510 a ticket. It reached Agra by 1pm on a hot and dusty afternoon. I took an auto to Zostel- a cool chain of hostels centrally located in almost every tourist city. I checked in and had lunch at a famous South Indian restaurant 'sagar ratna' just adjacent to the zostel gates.
Then I left to get my tickets for the full moon viewing of the Taj Mahal for 22nd Dec. But the tickets were sold out that morning. So I decided to return at 6am the next morning and get tickets for 23rd Dec night. Tickets are booked one day in advance and sold out within hours. Note: One should either be present themselves or book via a travel agent. Online booking wasn't available at the time I visited.
I decided to visit the Mehtab Bagh that afternoon. Mehtab Bagh is a large, beautifully spaced garden. As you enter you spot the Taj Mahal standing majestically across the small river. Immediately you notice the large white structure. But looking at it is an ethereal experience. It instantly calms you down. You start forgetting where you are and why you came as you keep looking at the beauty that is Taj.
Almost instantly I heard the click click click click click of the cameras. Avid photographers are quick at taking many pictures, one after the other, angle after angle. Then there are the famed instagrammers who immediately started posing, trying to give an interesting and magical appeal to their pictures. But with the Taj Mahal as their backdrop, there was little work to be done. Being December afternoon, though the mist had settled, there was something very dreamy about watching Taj Mahal from the distance that I was standing from. Soon I found myself a comfortable angular spot that gave me a very good view of the Taj. Sitting there almost for an hour and just taking in the Taj Mahal at leisure was calming and soothing. Just what I needed. Maybe this was why I came to Agra.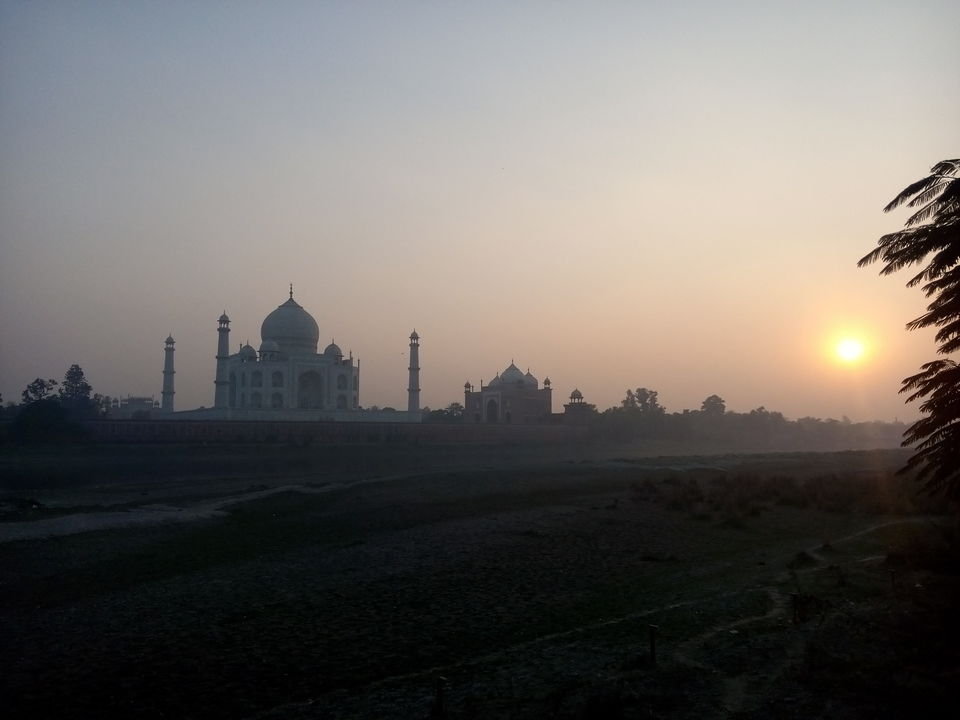 When the watch guards blew the whistle at dusk to clear the park, I decided to go for a quick walk around the garden. I found myself lovingly enveloped by the tall trees from either side that when they moved towards each other it gave a canopy like feeling. As I looked up and walked past this I felt I was back in nature's lap, despite being in a concrete city. The garden was made for leisurely walks. It is spacious and well planned. There are pathways that are lined with shrubs, plants, flowering plants and hedges. The garden has a variety of flora and fauna and it should be enjoyed at leisure. When done so you will feel like a king/ queen taking a walk down your favourite garden path(punn unintended.)
I went to the local market to take a look at the local trinkets that Agra had to offer. I was told the banana leaf sarees, petha (a sweet) and marble in-lay souvenirs are famous here. I visited the government emporium from where I bought a beautiful banana leaf saree. It is light and easy to drape and looks royal. This I thought would make for a more interesting buy than a Taj Mahal showpiece. But it's always nice to take back a remembrance of the Taj.
On 22nd morning I hurried to the Archaeological Survey of India to buy my ticket for the 23rd full moon viewing of the Taj Mahal. Fortunately I was among the first few people so my name was noted and a number was allotted. At 9:30am the office opened. The entire process took an hour. Note: Carry your original identity card as proof. I highly recommend doing this through an agent as the effort is not worth it.
Then I visited the Tomb of Akbar at Sikandra. This place has a lot of History to it. And I highly recommend taking a guide as it then becomes a more pleasurable experience. They know intricacies about the place and this makes for a very memorable visit. Akbar had built this as a garden tomb for his entire family but his sons chose to build separate mausoleums with their respective spouses and this had upset Akbar. The complex has a vast lawn with Deers grazing freely and one can spot at least three species here. The Mughal Emperors started the concept of a paradise garden and visiting this tomb was an uplifting experience for me for the precise reason that I realised how important it was to be surrounded with beauty and it is upon ourselves to take responsibility for our own happiness as in doing so one attains peace and fulfilment.
The walls have ears: When you whisper facing close to the wall, another person standing with their ear facing another wall can clearly hear what you are saying. It was an interesting experiment.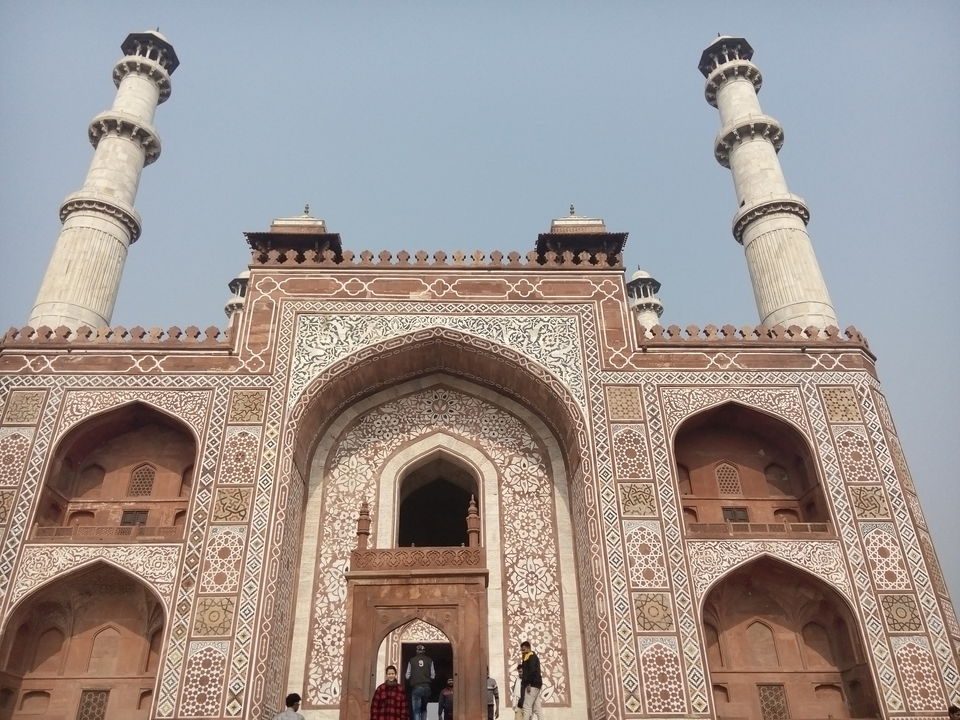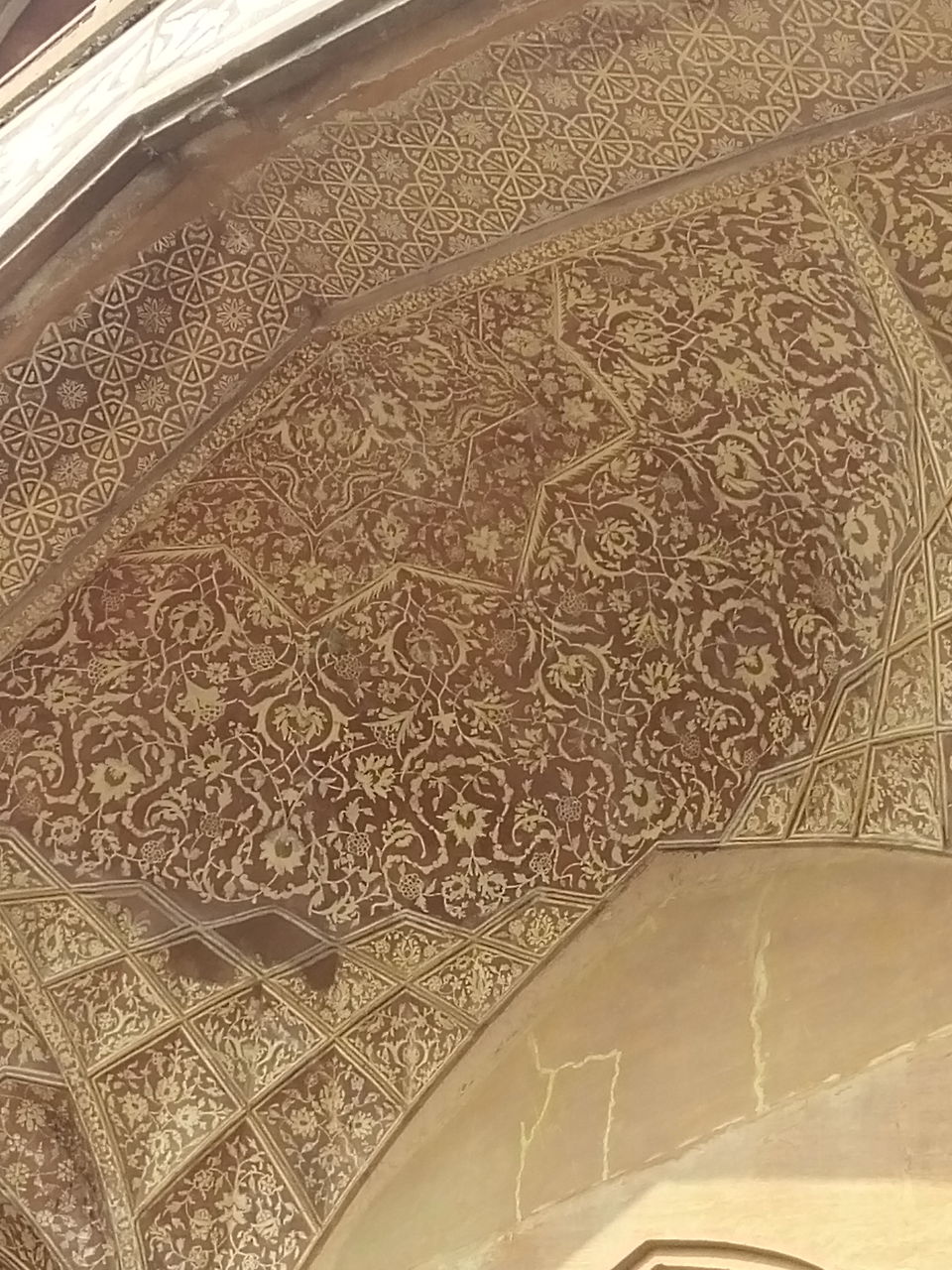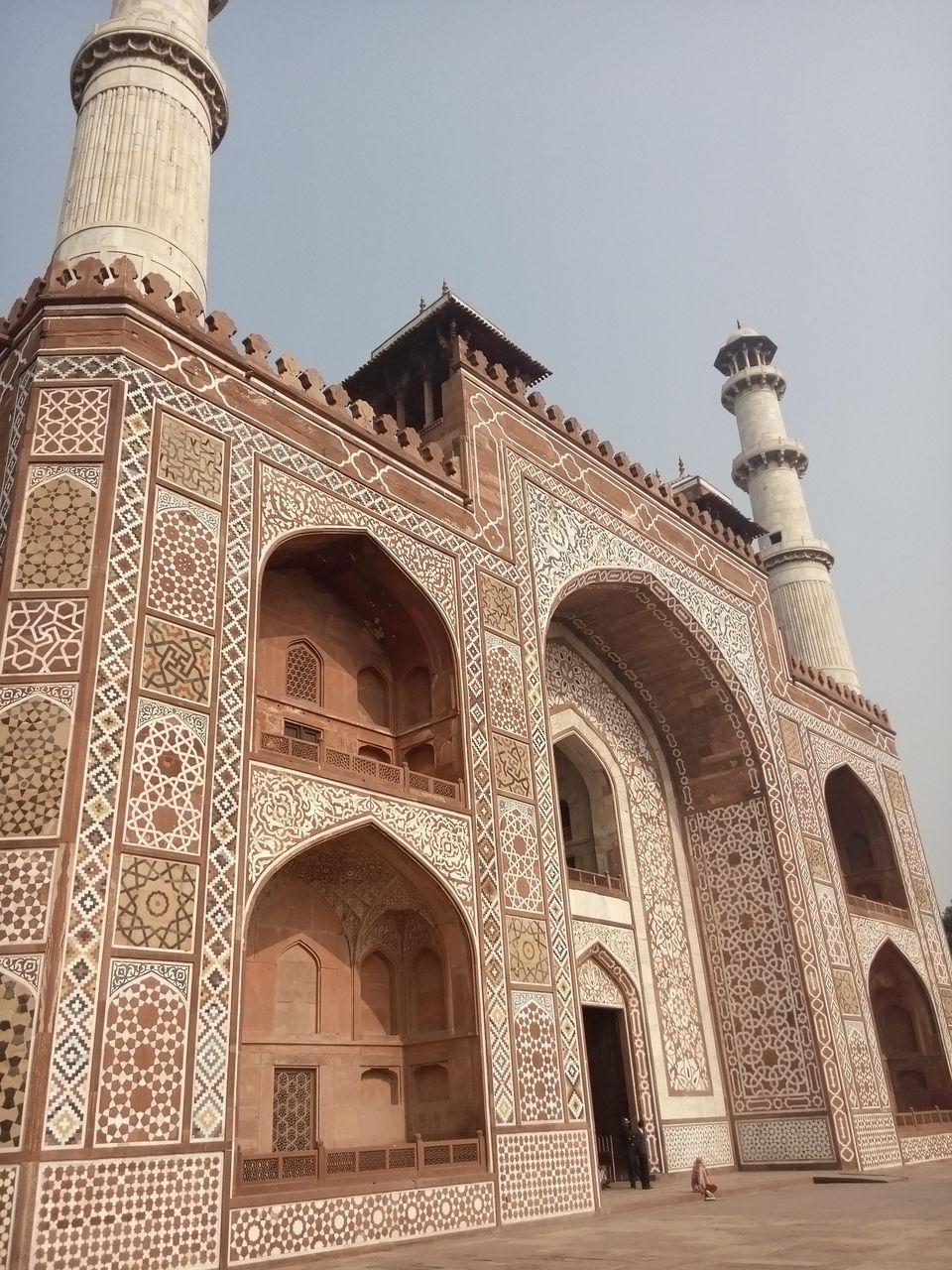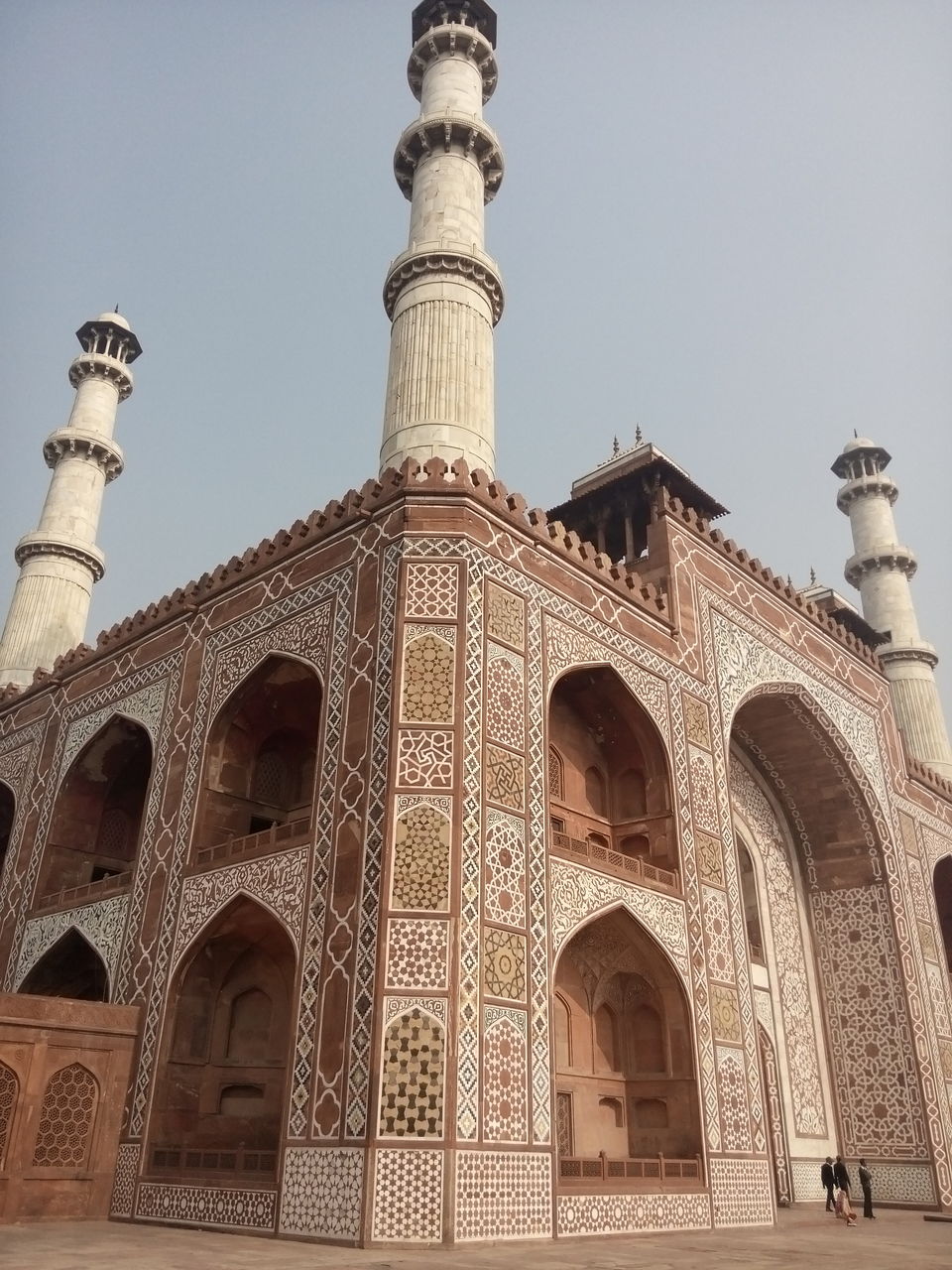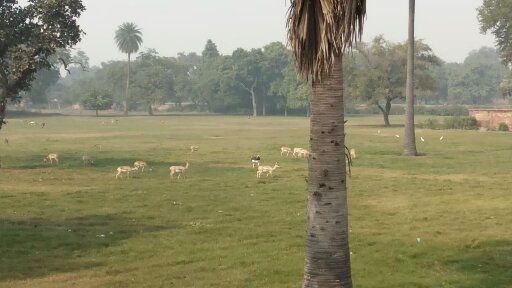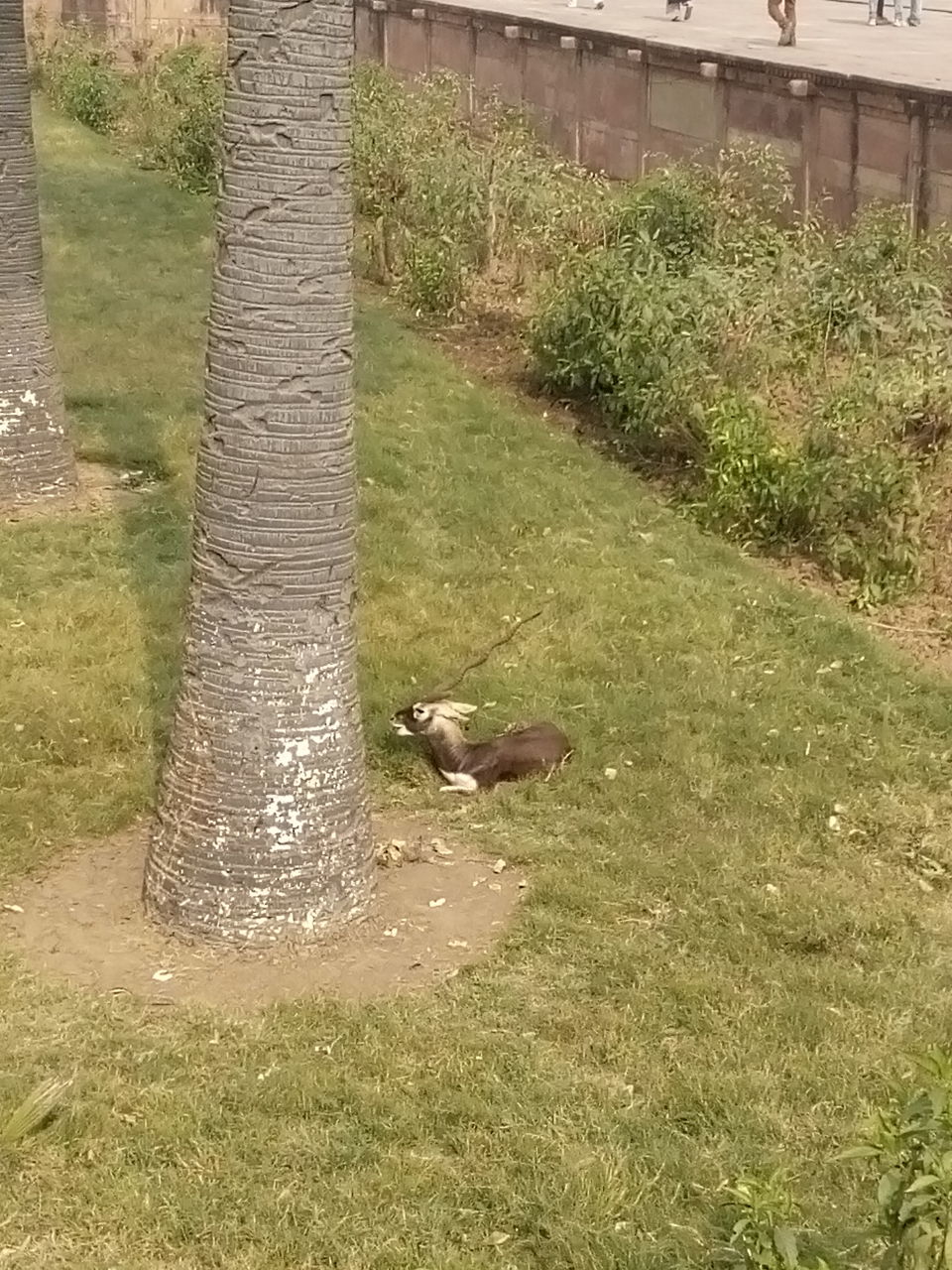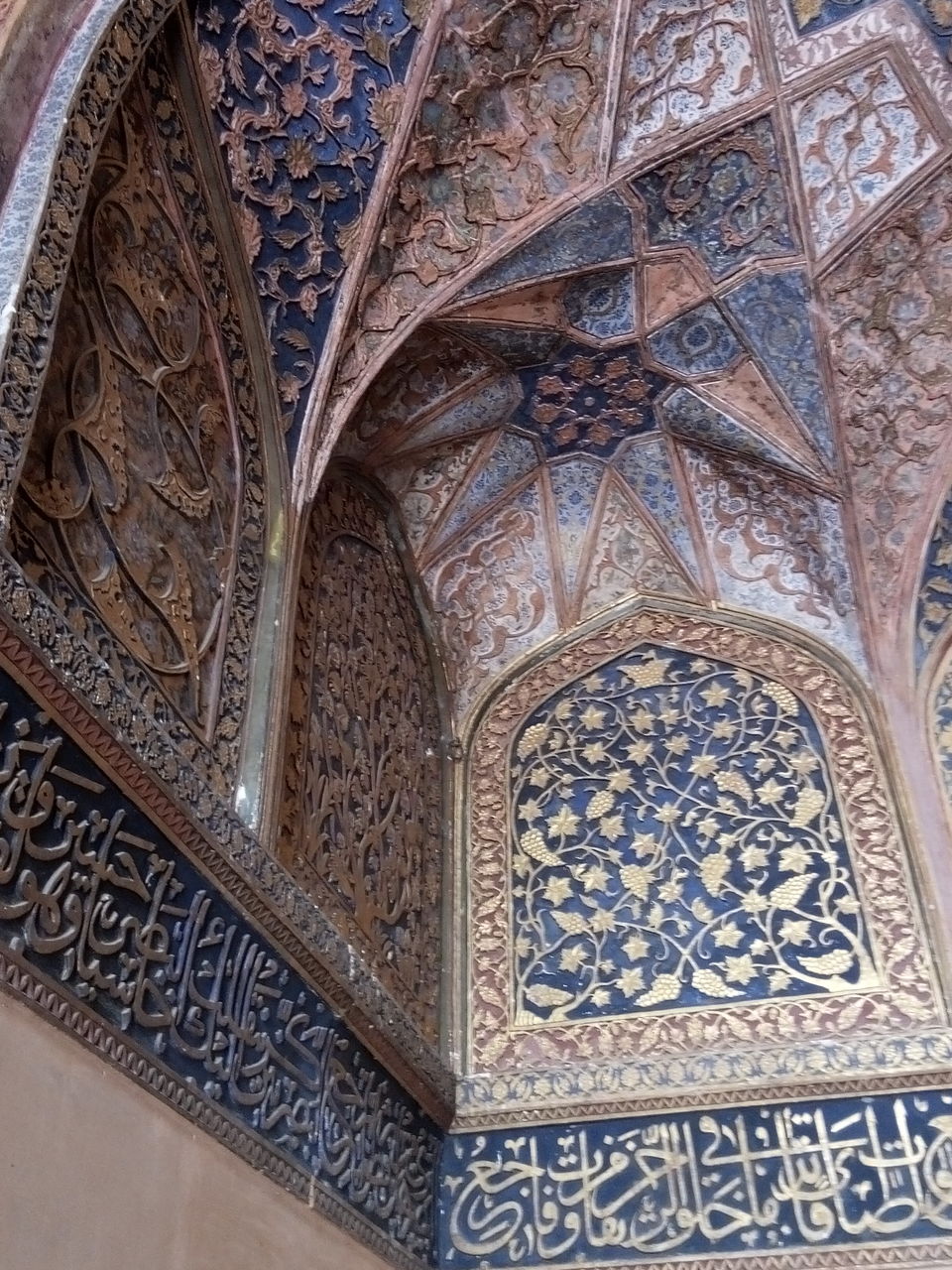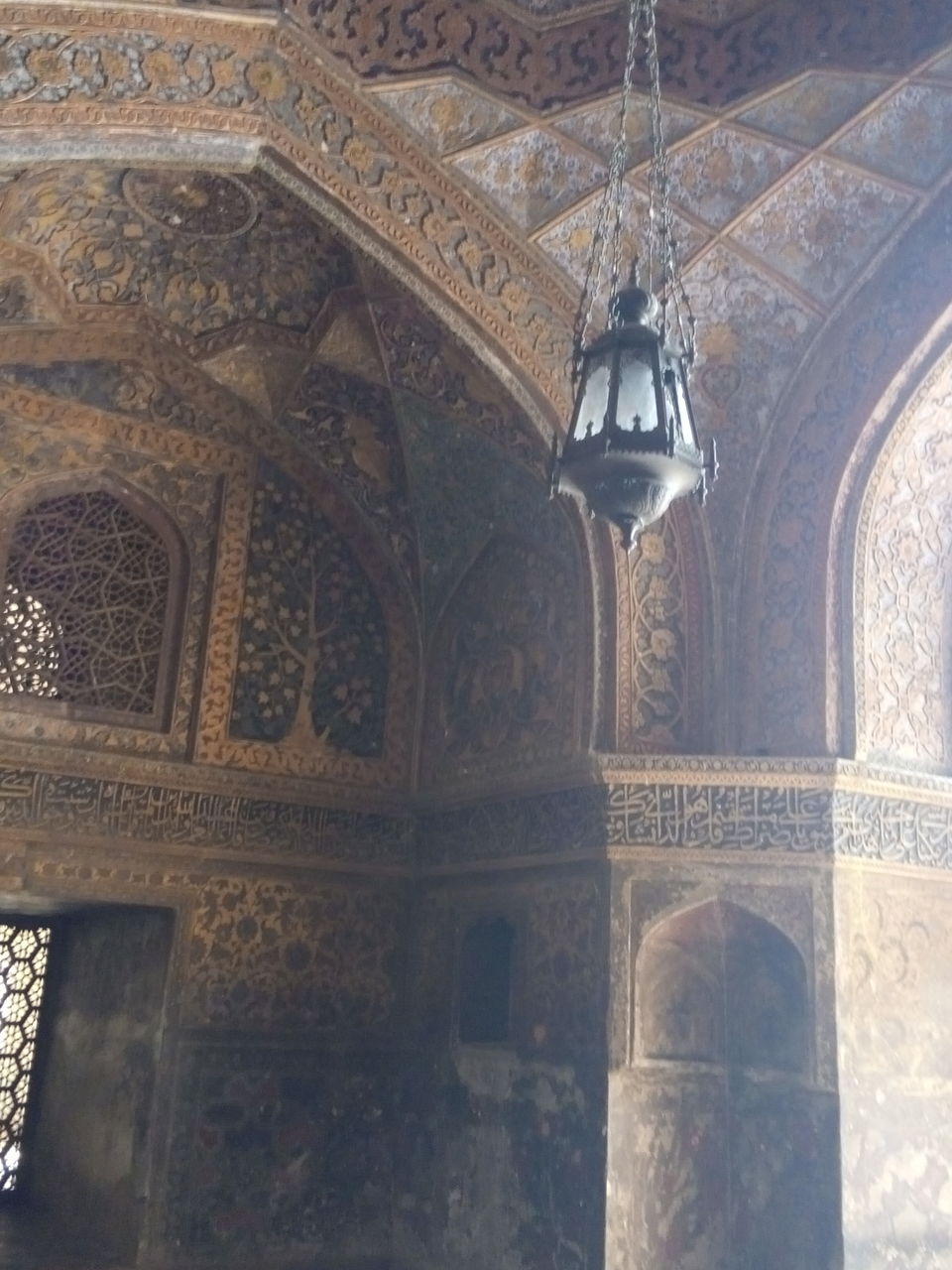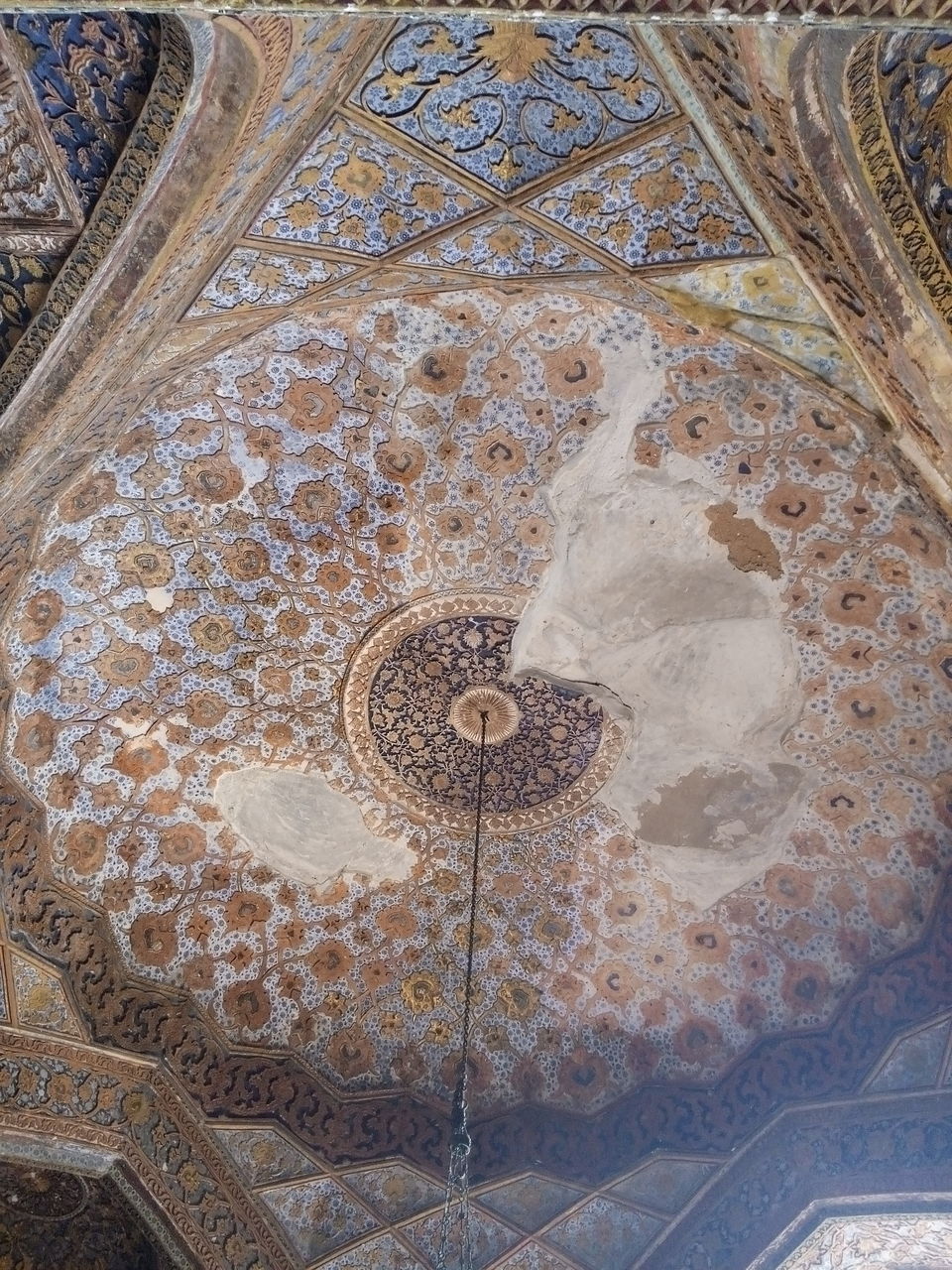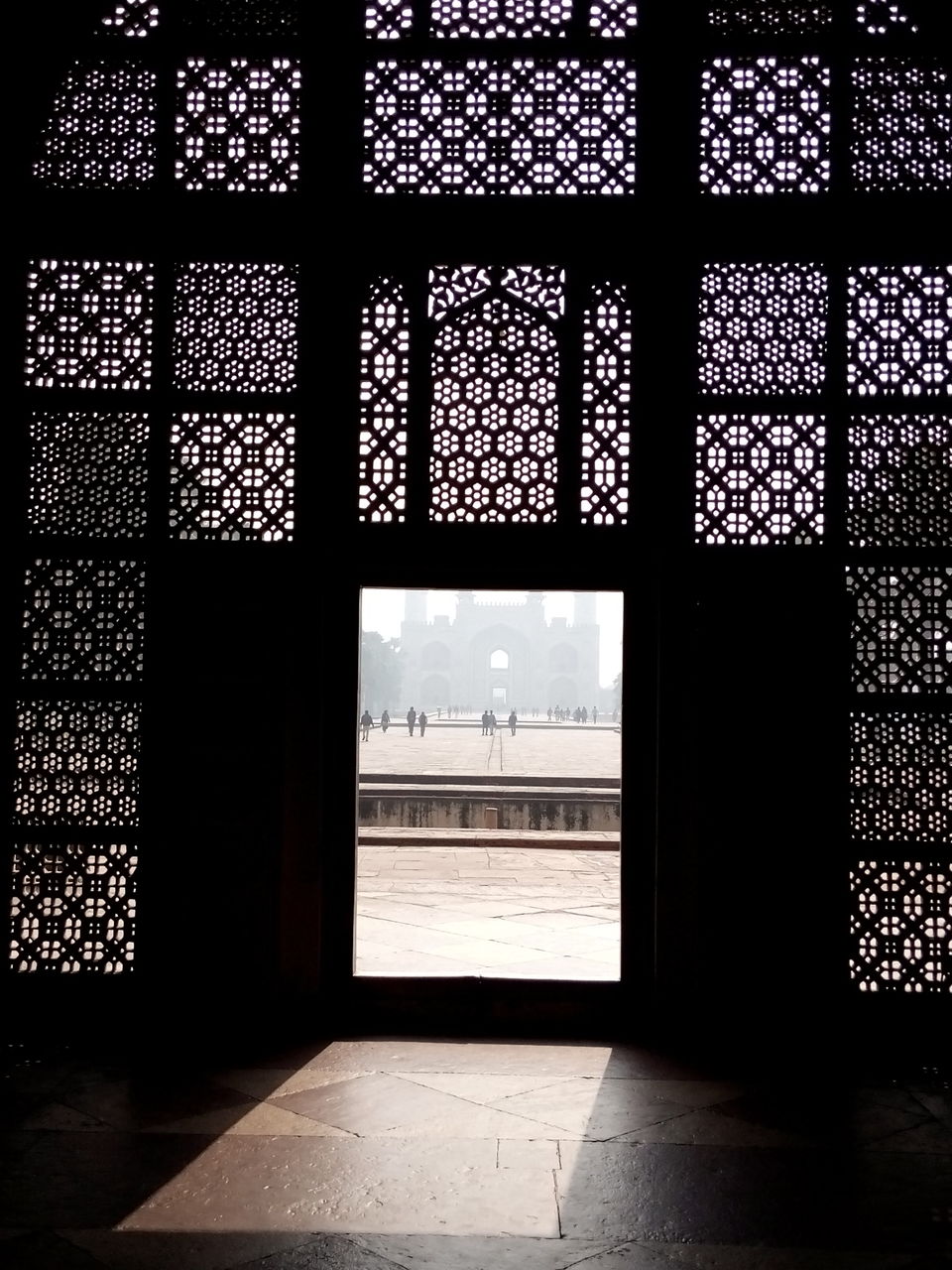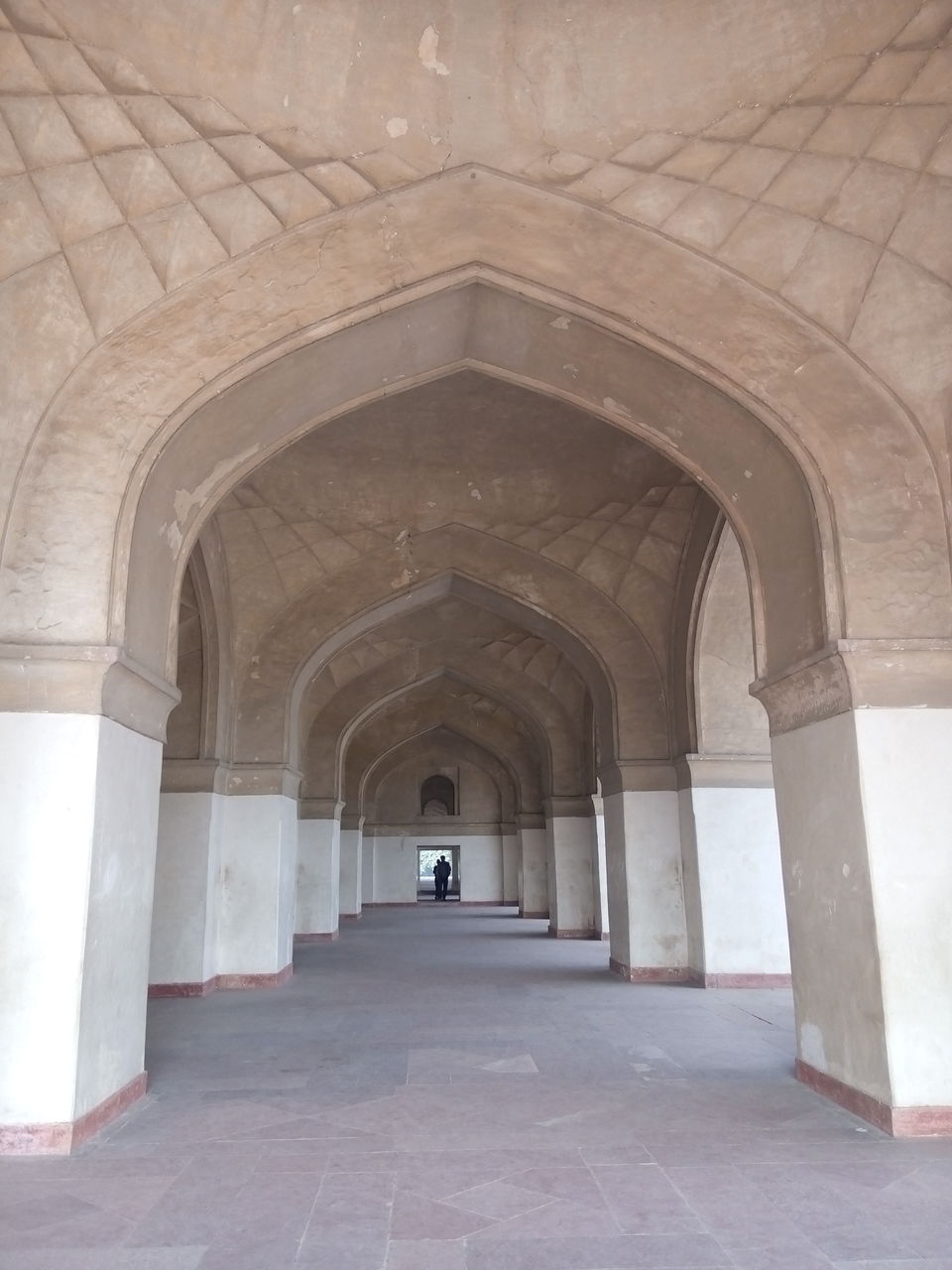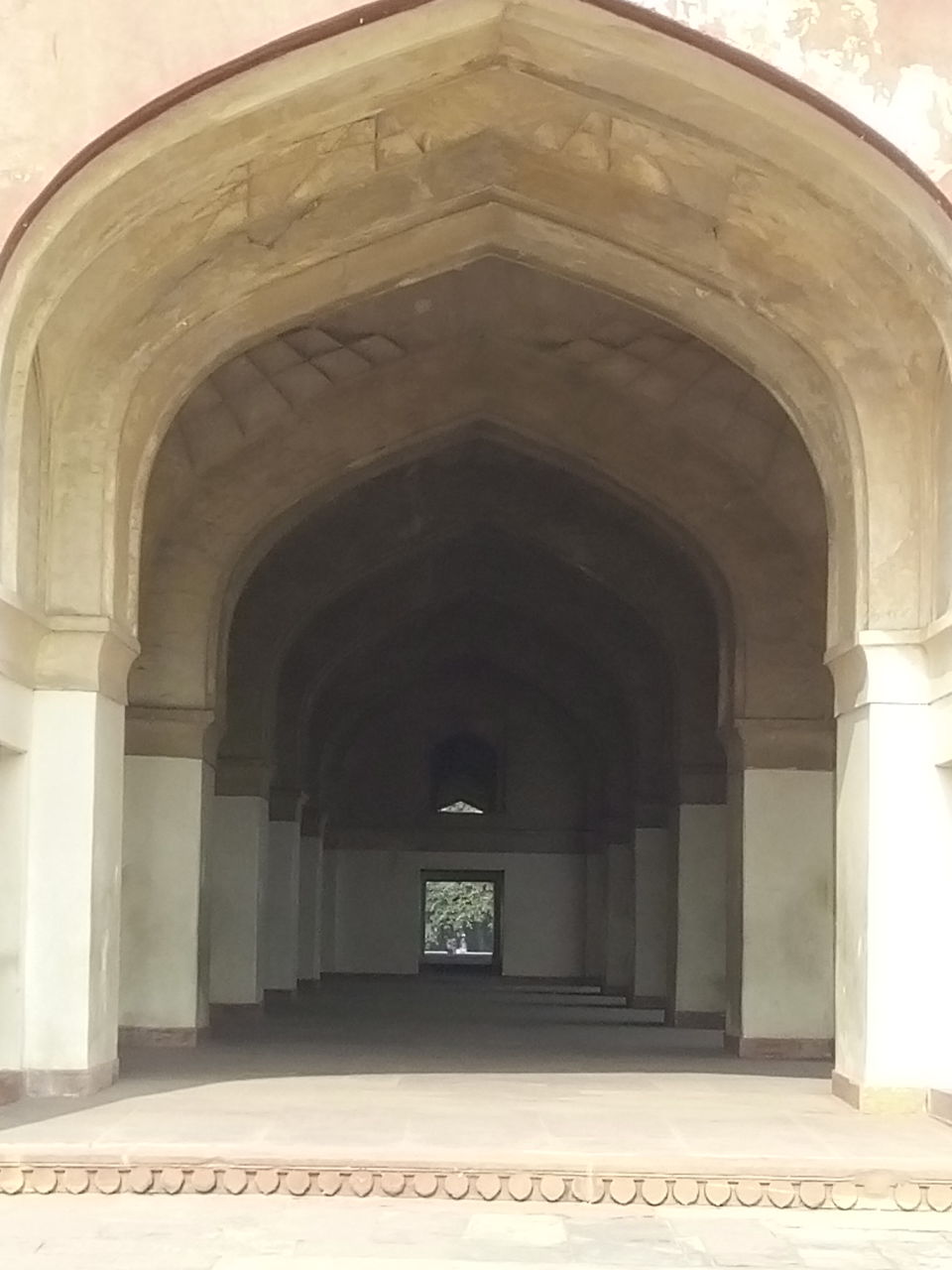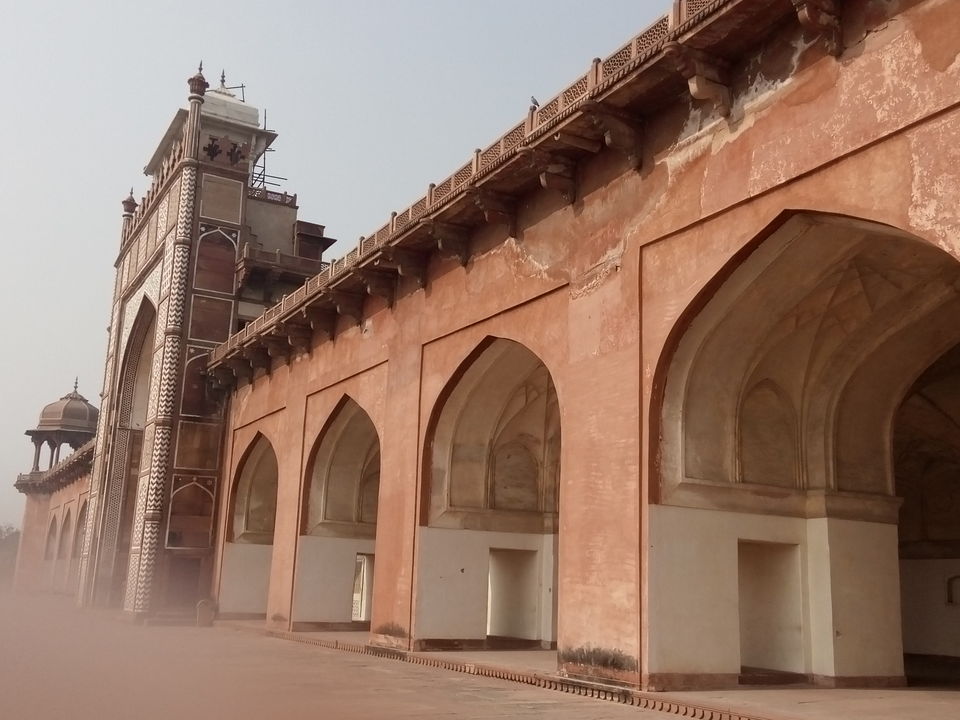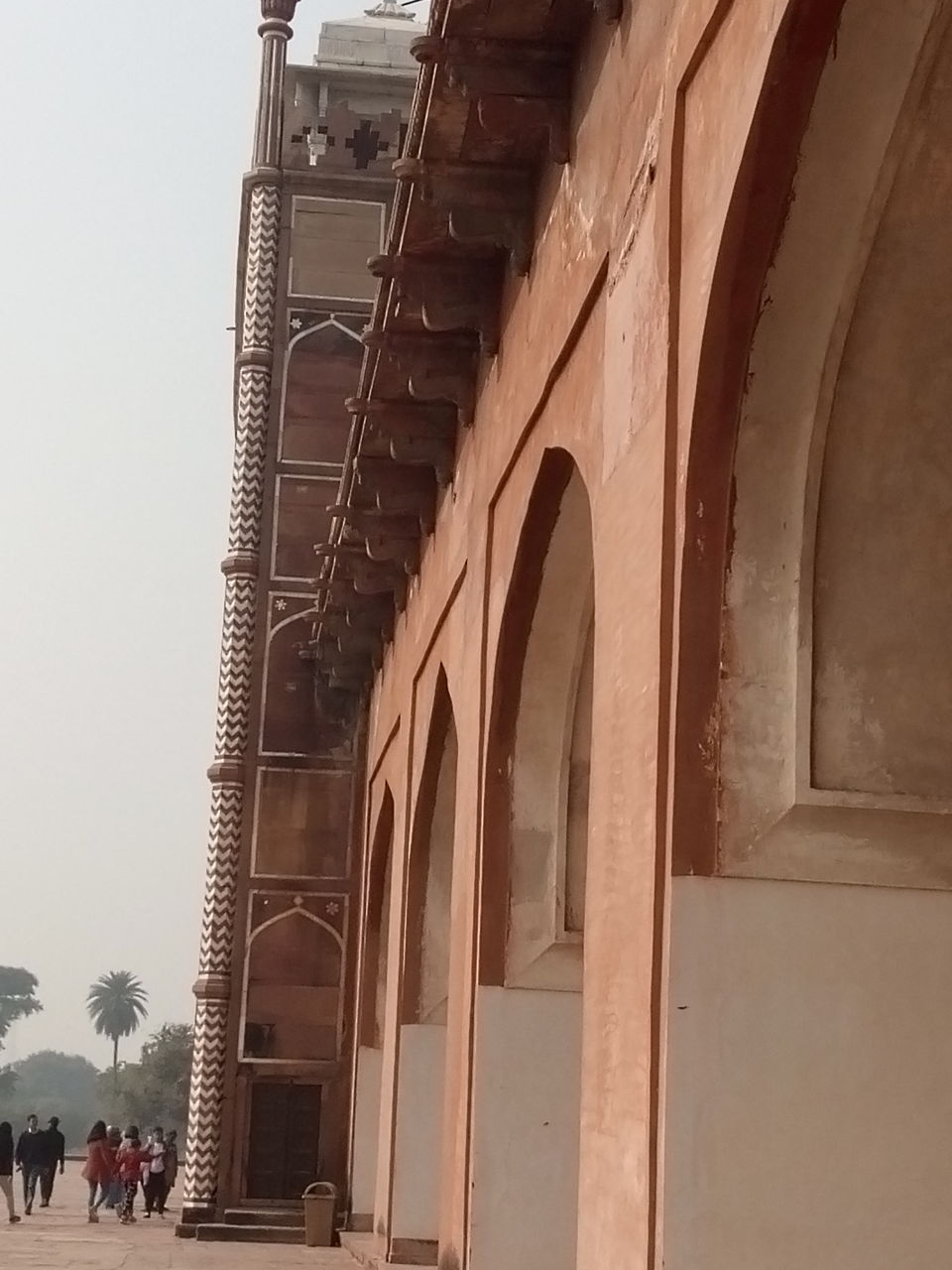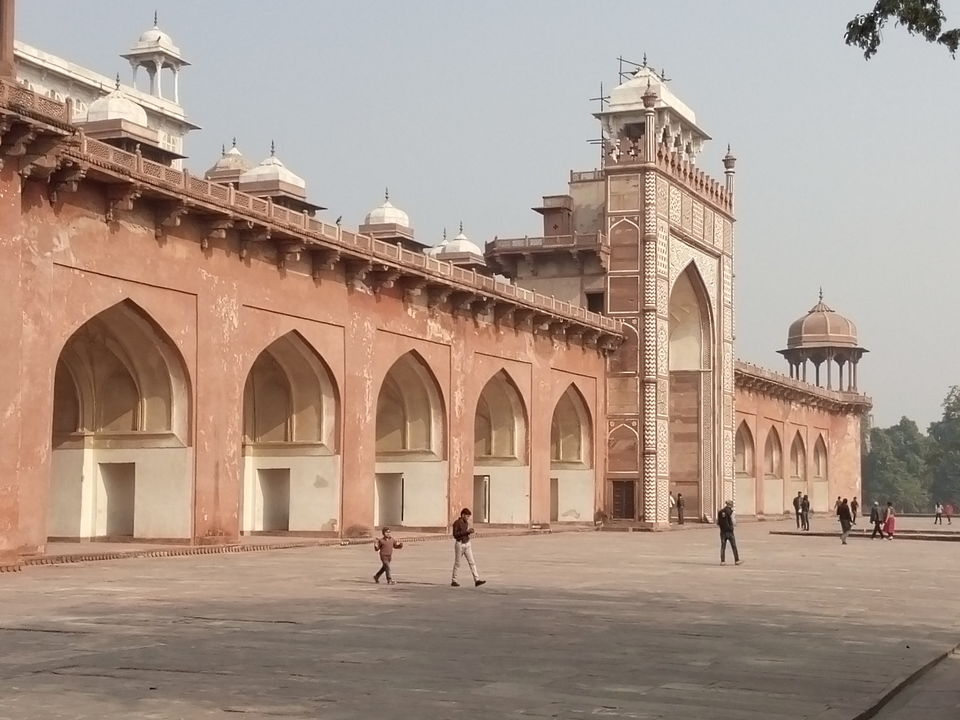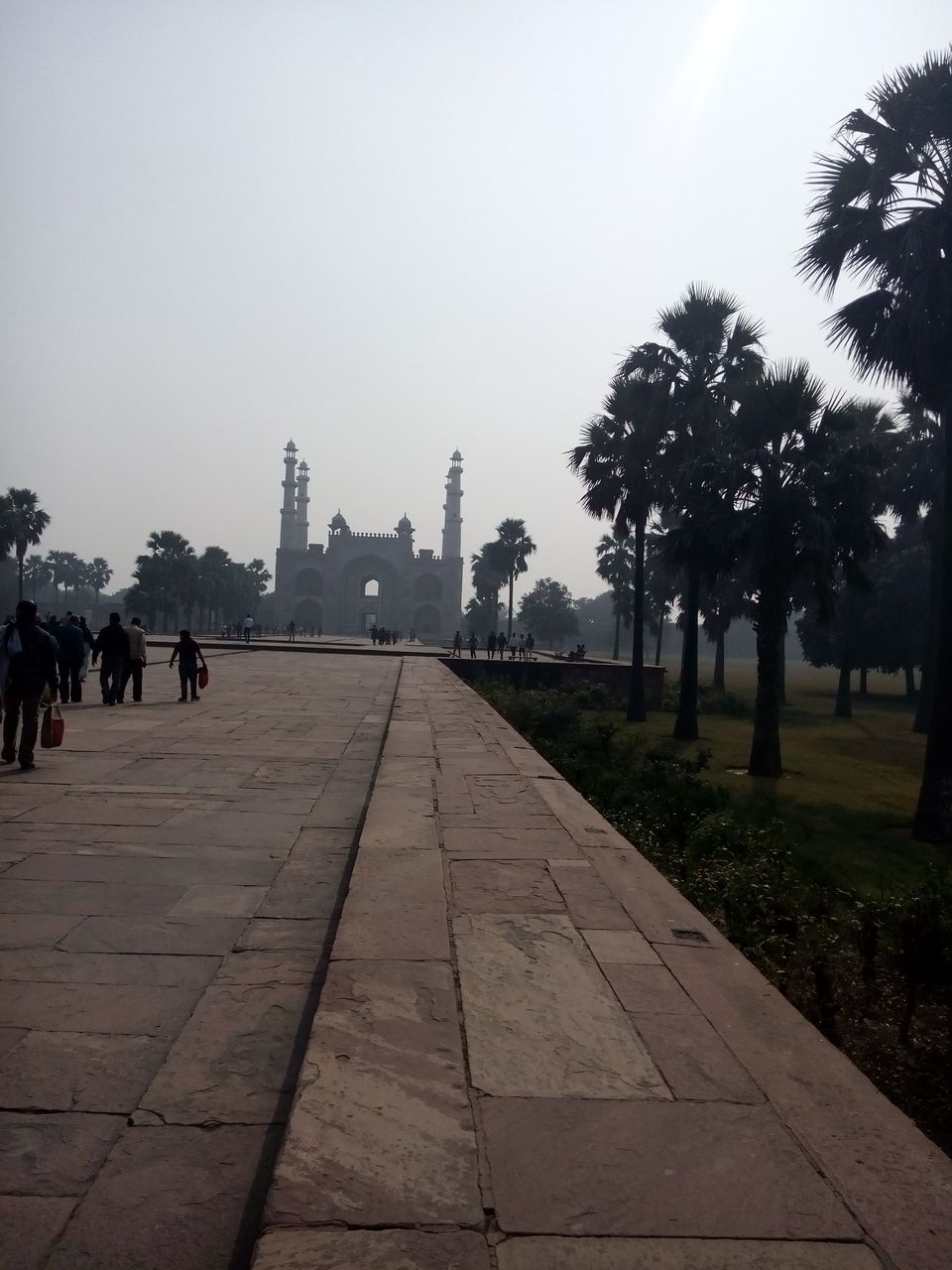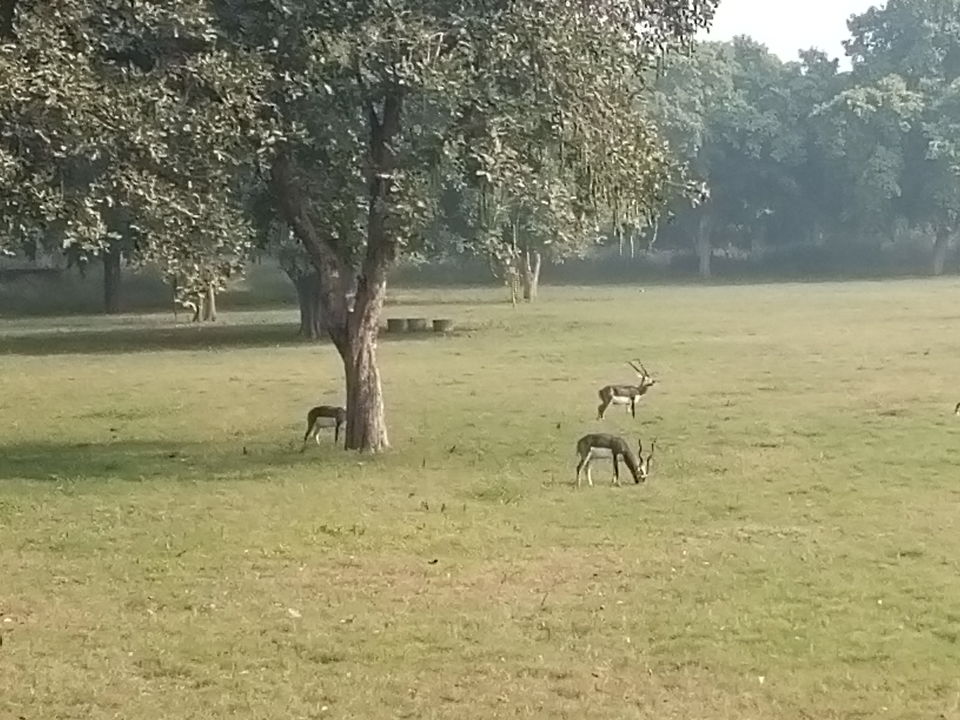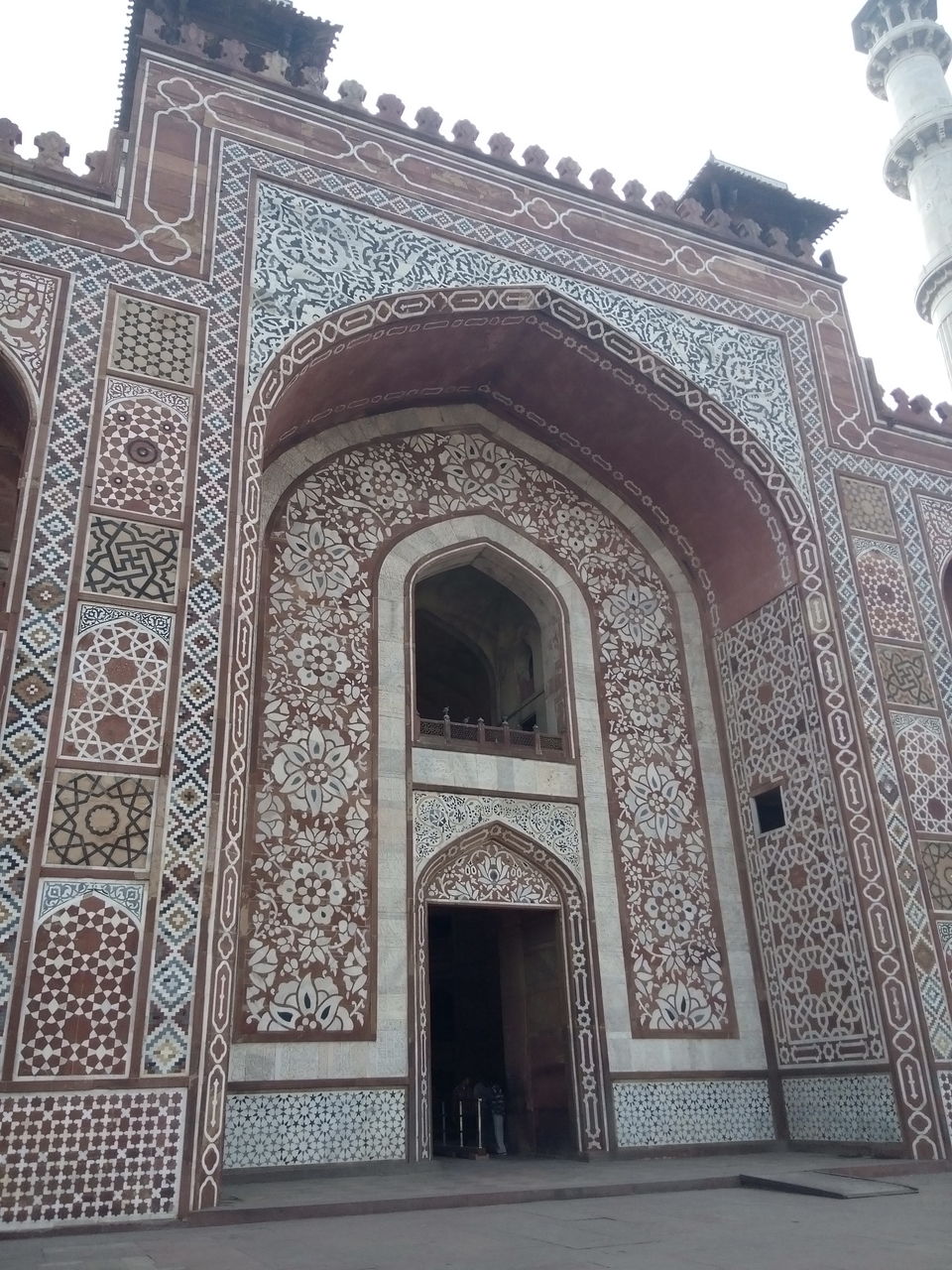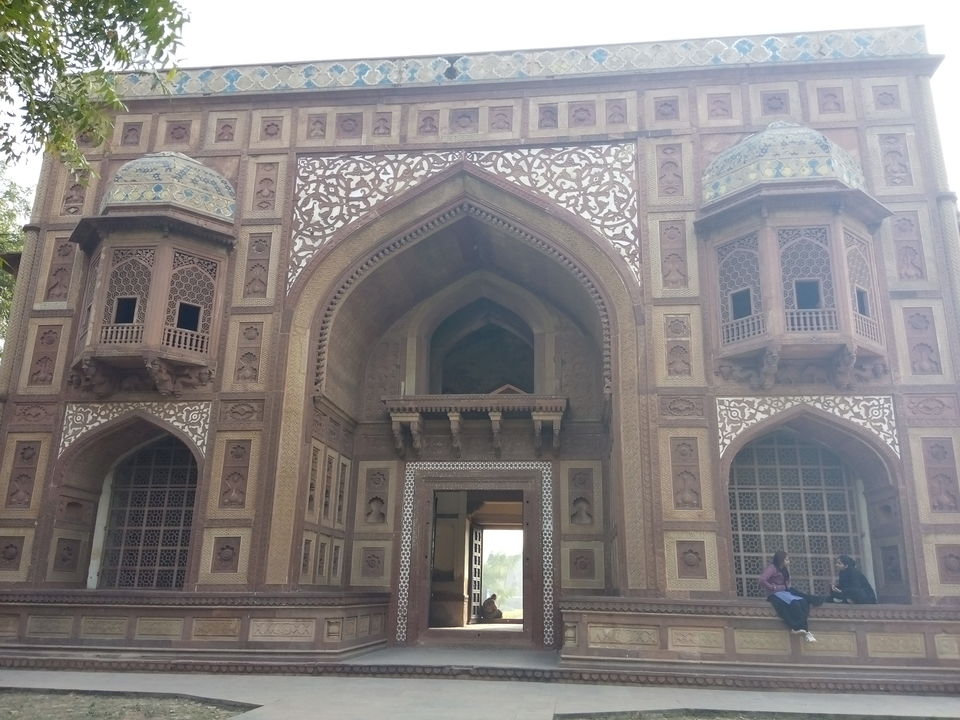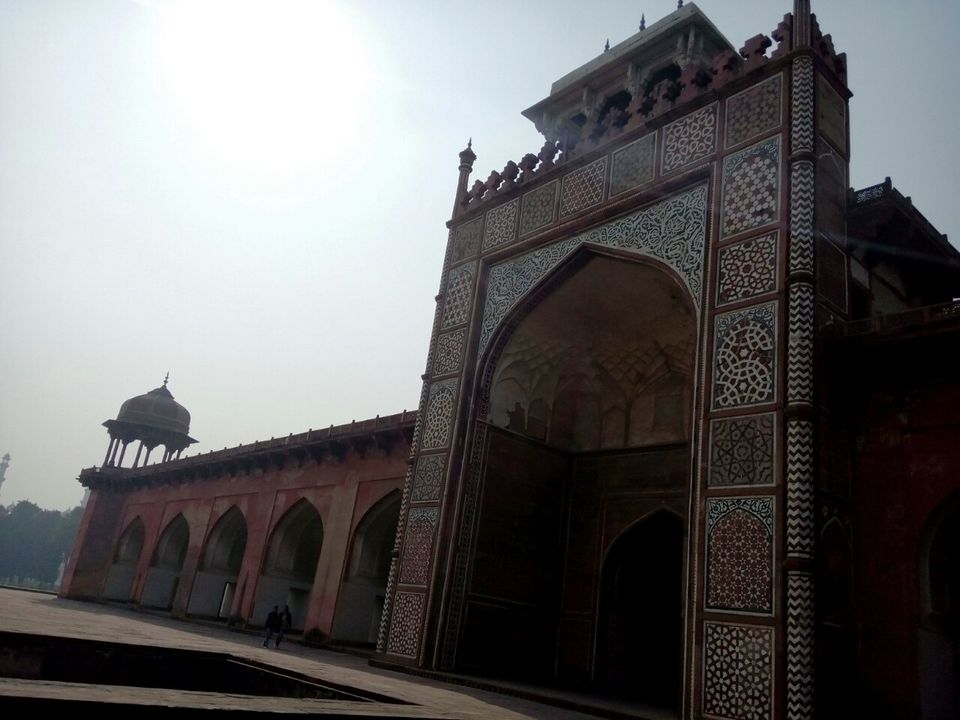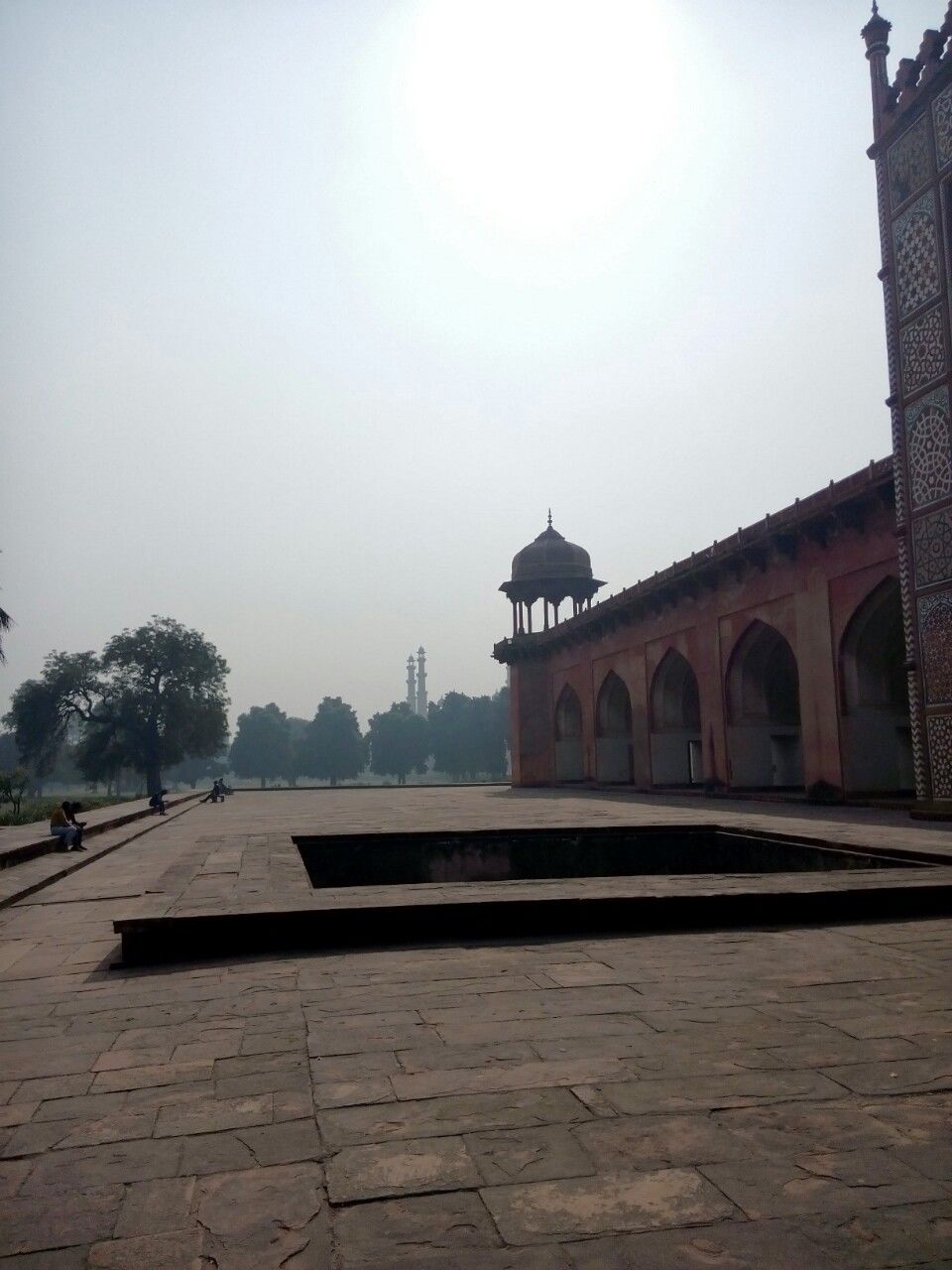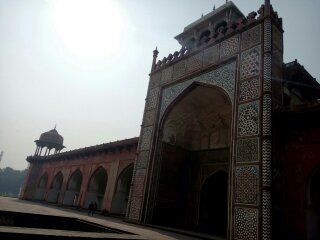 I left the tomb rather satisfied that I had spent the morning in the company of one of the greatest Emperors in history- a large hearted man who believed in inclusion.
That evening I visited the Sadar Bazar market with co- hostelers for a food trail. The market was packed with locals and tourists alike. There is a lane with only the most mouth watering food stalls- mostly street food like chaat, paani poori, tikki and the like and desert included kulfi, badaam milk, rabri, chuski etc. After a hearty dinner we got back to have a full night's sleep only to re- emerge at 6am for the sunrise visit of the Taj Mahal.
On 23rd morning, we walked towards the Taj Mahal, which is located about 500mts from zostel. There are plenty of rickshaws available too. Tickets were bought at the entry point. It is important to reach on time so that one does not miss the sunrise. The walkway leading to the Taj Mahal got me anticipating about it's beauty and I found myself walking slowly towards the main entrance. One trick that I got from a friend was to walk down the centre line in the courtyard right up to the main entrance without taking your eyes off the Taj Mahal. What do you notice? As you walk towards it you notice it going further away. It seems all the more distant just when you want it to be close. This is because of 'Optical Illusion.' The pillars were also deliberately constructed to be tilted outwards so that when you view if from a distance, it appears to be in a straight line.
The Taj Mahal is mesmerising. I did not take my eyes off it from the time that I laid my eyes on it. I didn't want to break the connection. Just when this happened a flock of birds flew across the monument making that absolutely special for me. In that moment nothing existed except me. All I consciously experienced was the Taj Mahal in all it's glory. I was there. Finally! For my birthday! It was a special feeling. This moment was mine and mine alone. I was so happy to be there. My soul was dancing to the tune the Universe was singing for me.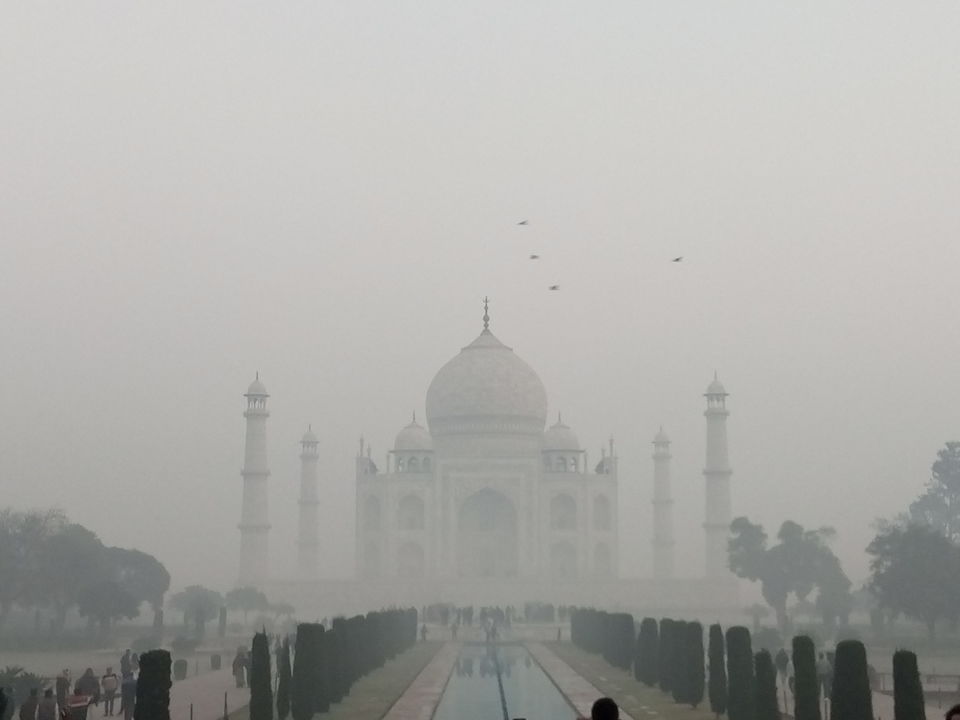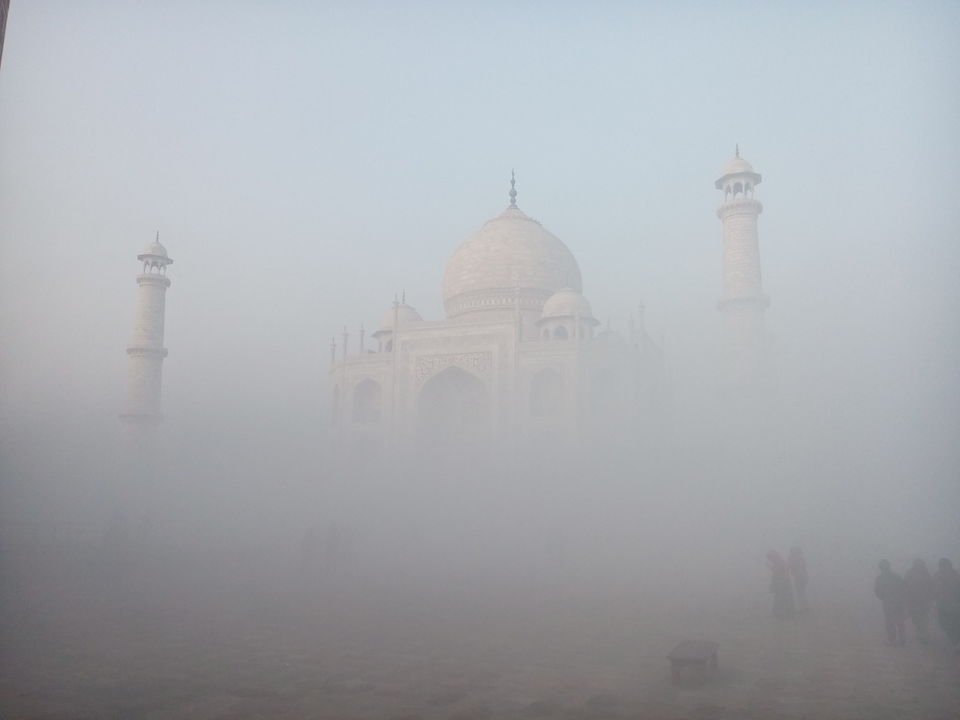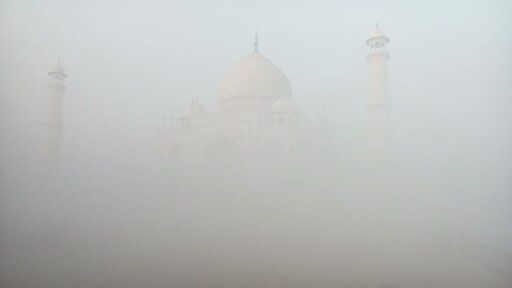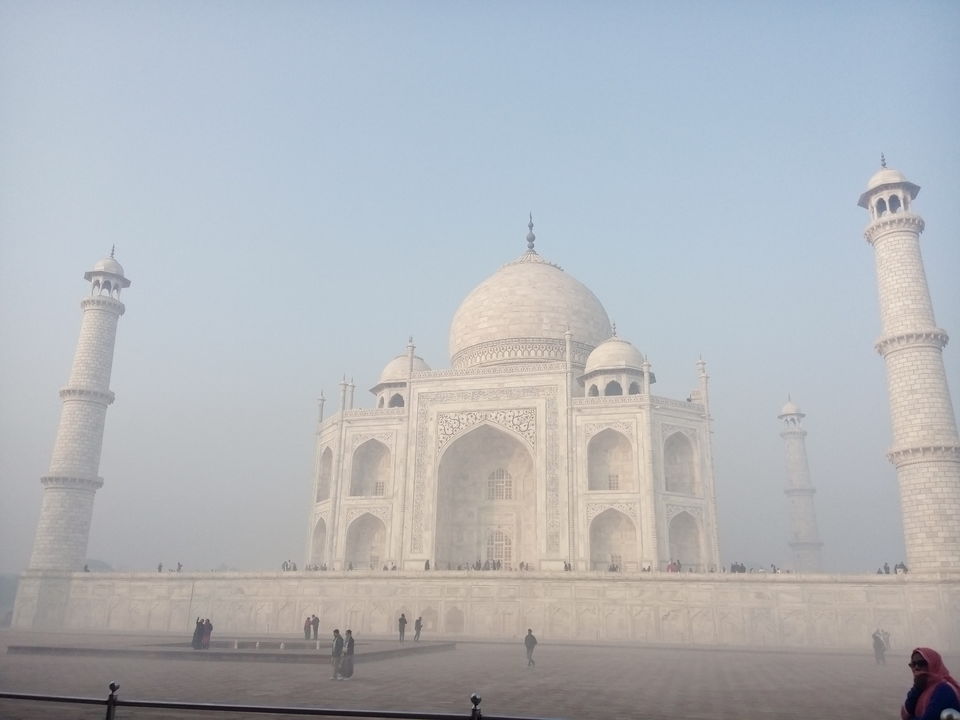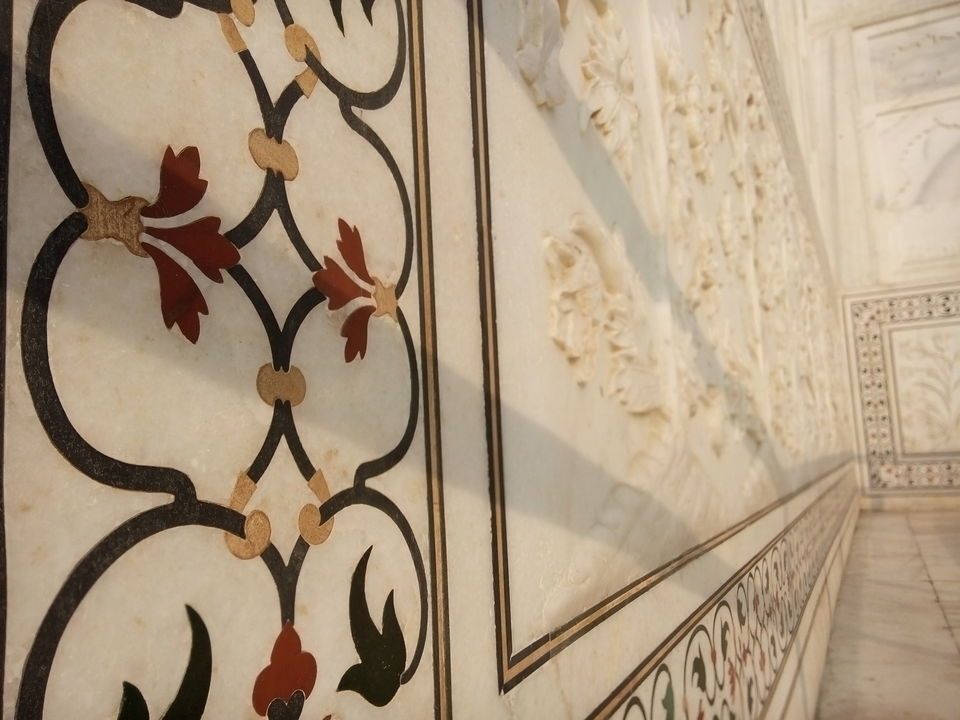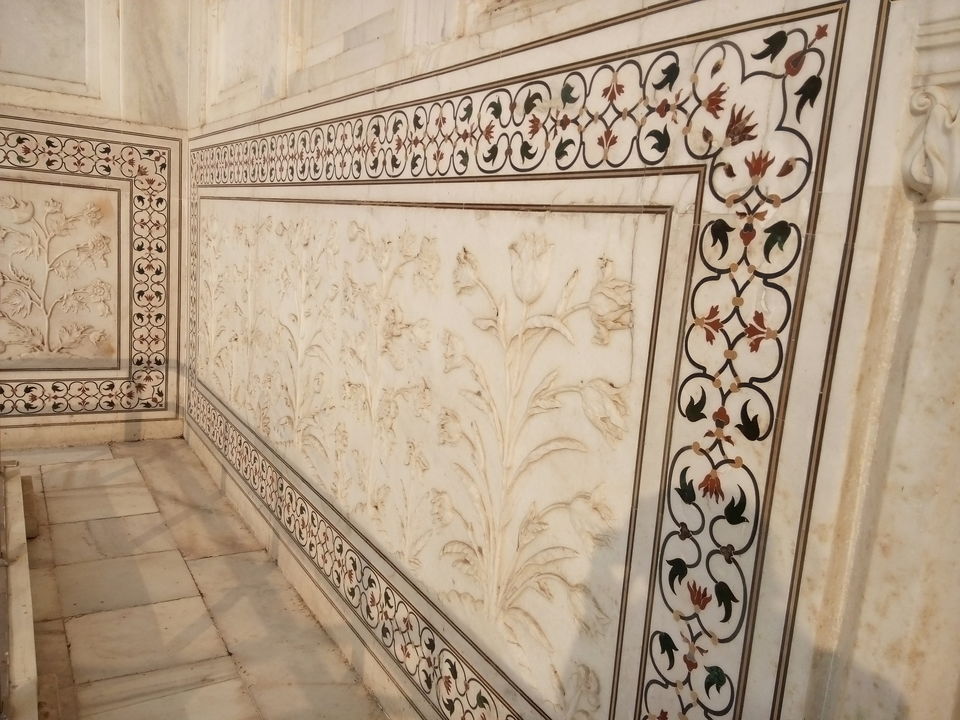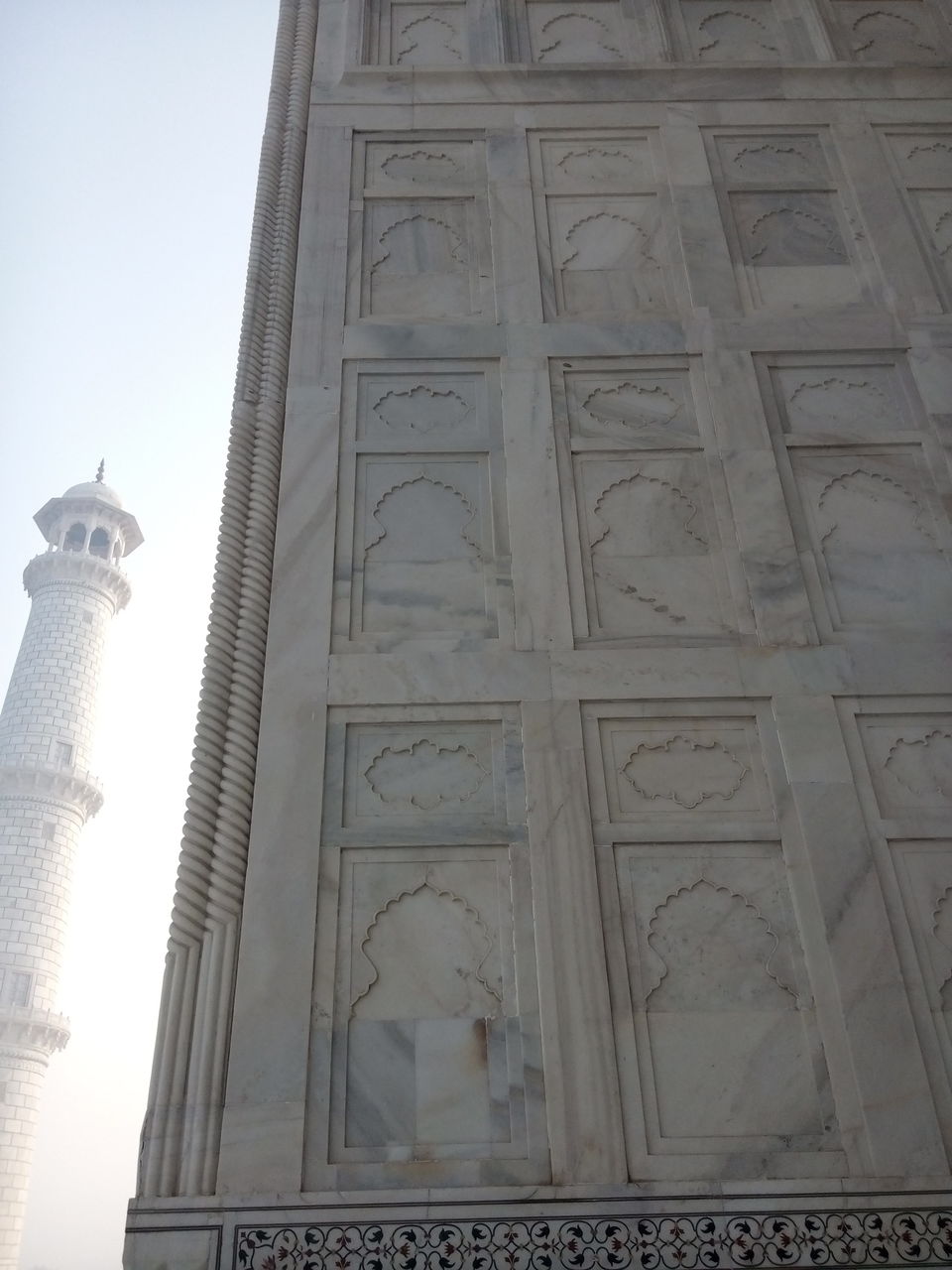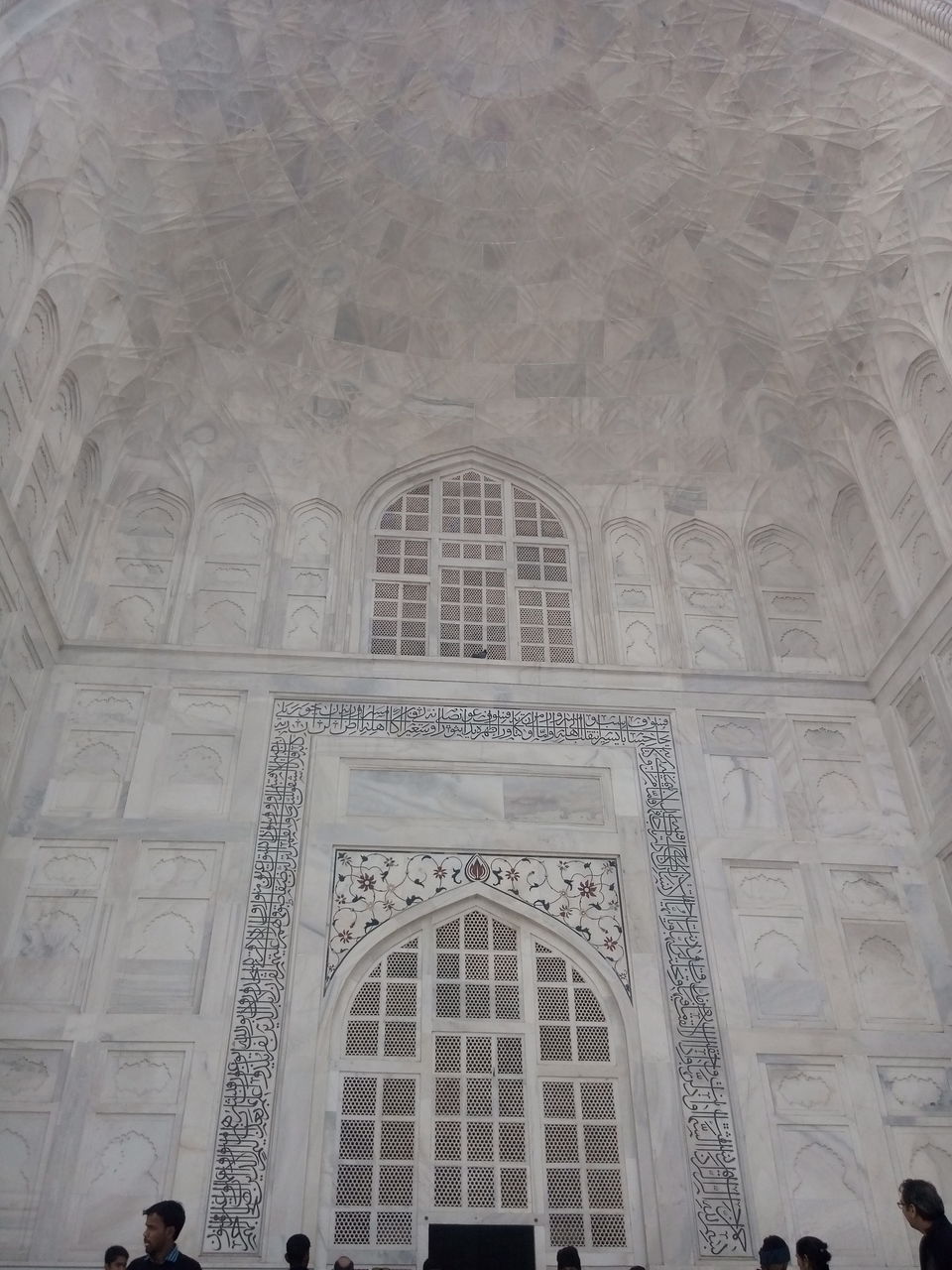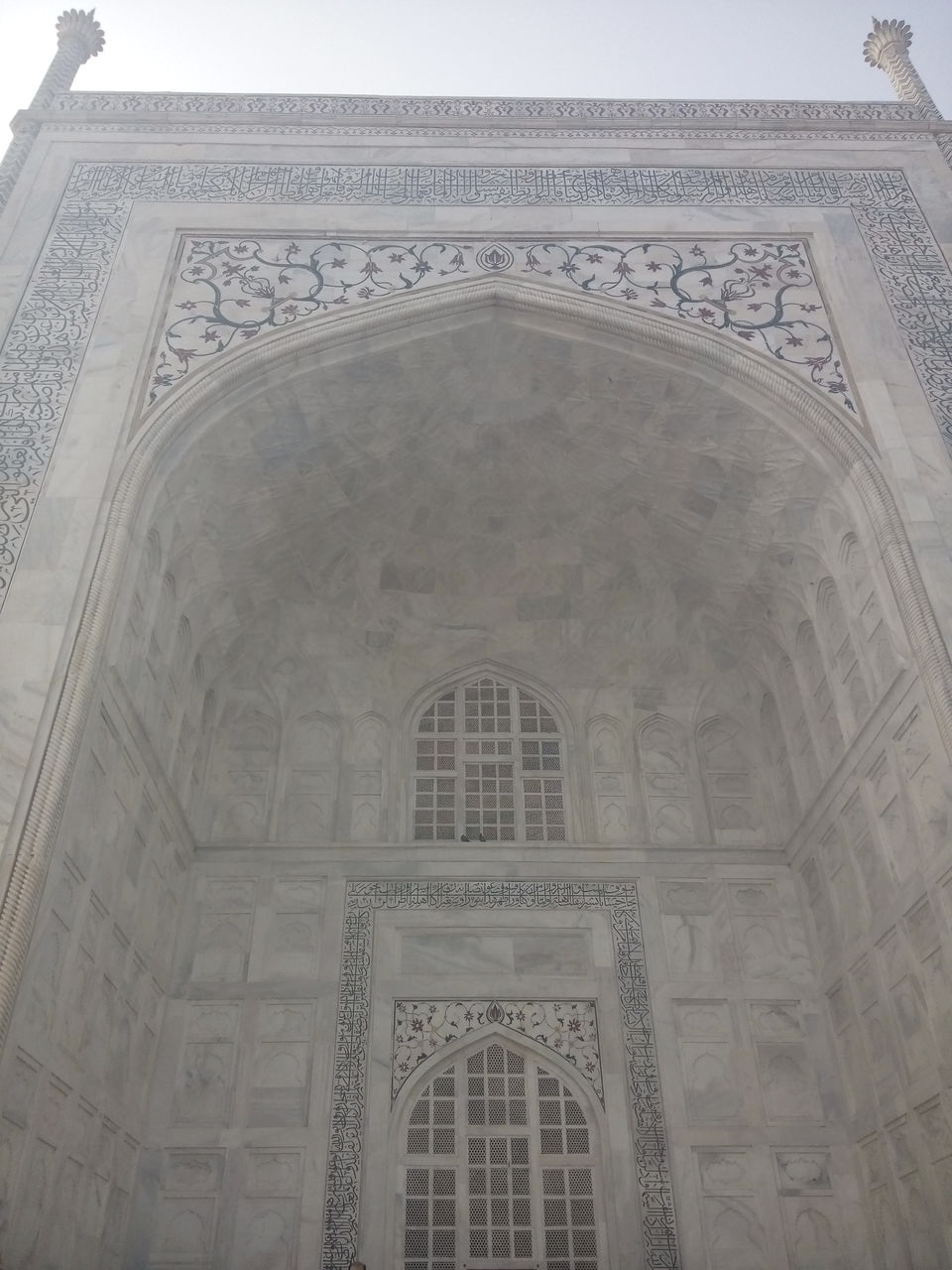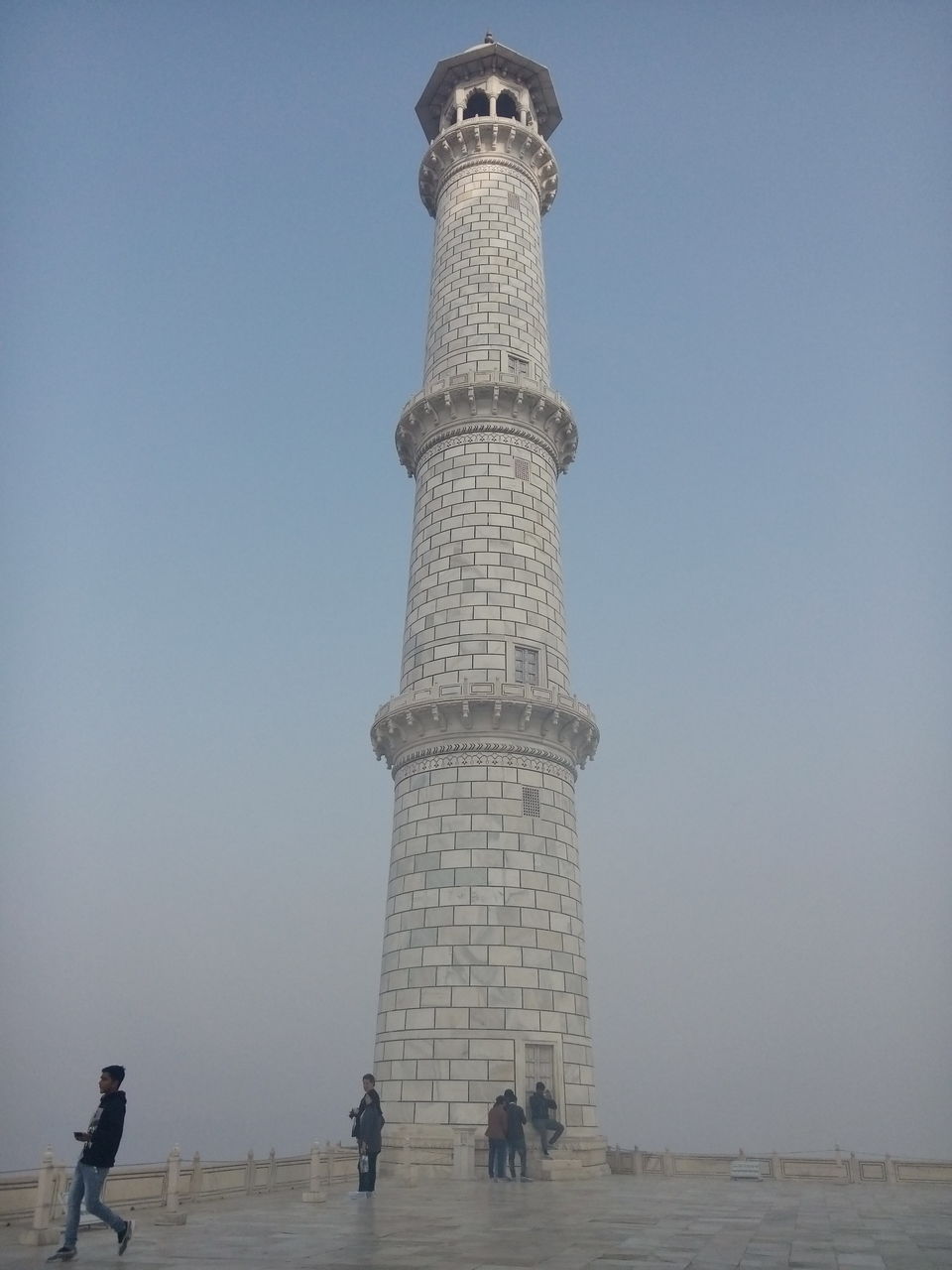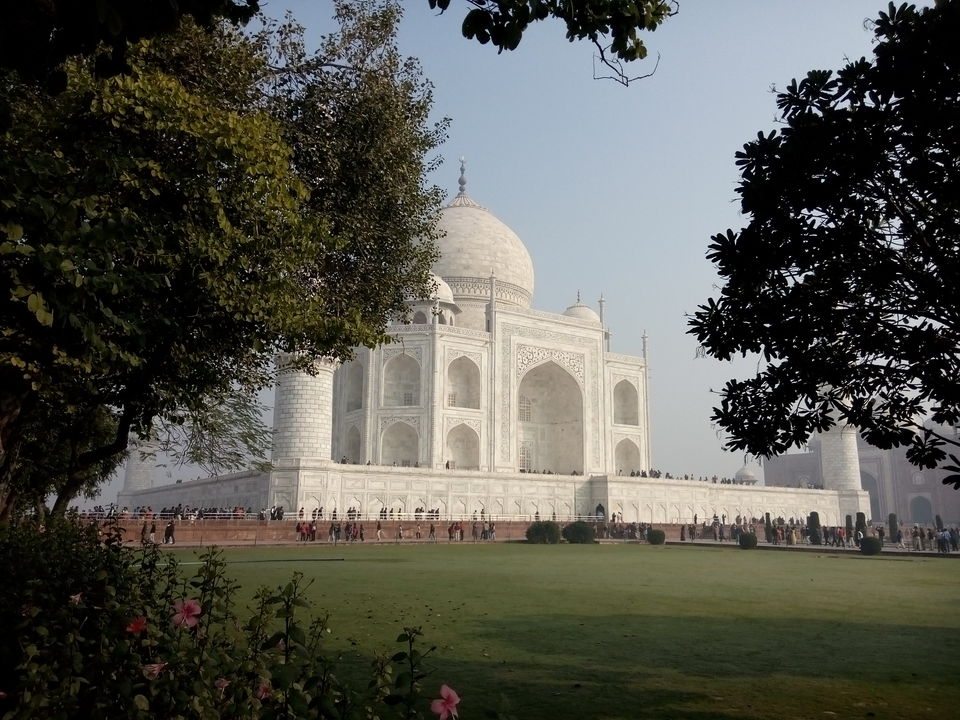 Thick mist had enshrouded the Taj and for a while I couldn't see anything. It was all white. Maybe this could be heaven? Peaceful and surreal.
When I visited the tomb I noticed an immediate warmth that surrounded the room. It was pin drop silence inside, the visitors being conscious of where they were standing- almost everyone bowing their heads in reverence. It's amazing how such places bring up feelings of love and respect for each other. How similar we all are.
I then visited the Agra Fort. The entrance is a daunting structure that looks very raw. It is all in a natural brown colour and gives vibes of wanting to blend in with it's environment. The walls are thick and large. As a human, I felt rather tiny among these structures. The walk through the main entrance was long and covered with fort walls on both sides. At the entrance we hired a guide who gave us a very accurate account of all that took place behind these walls. The History is interesting. Every room and courtyard had details which one wouldn't know if it weren't for a guide. Visiting forts and palaces has it's own appeal. If nothing else, one feels connected to History again.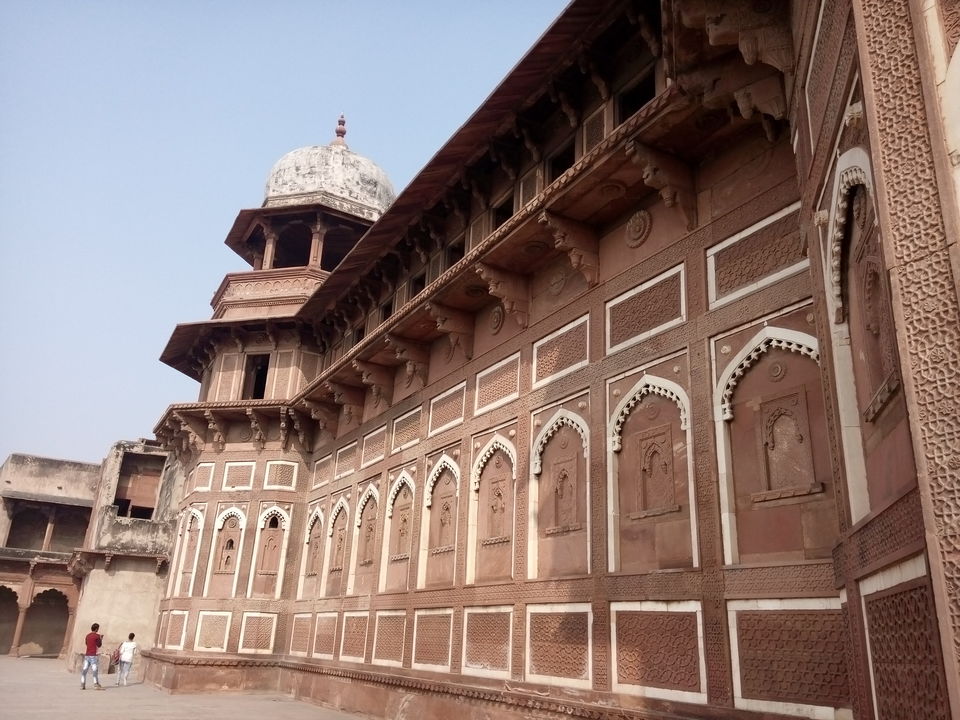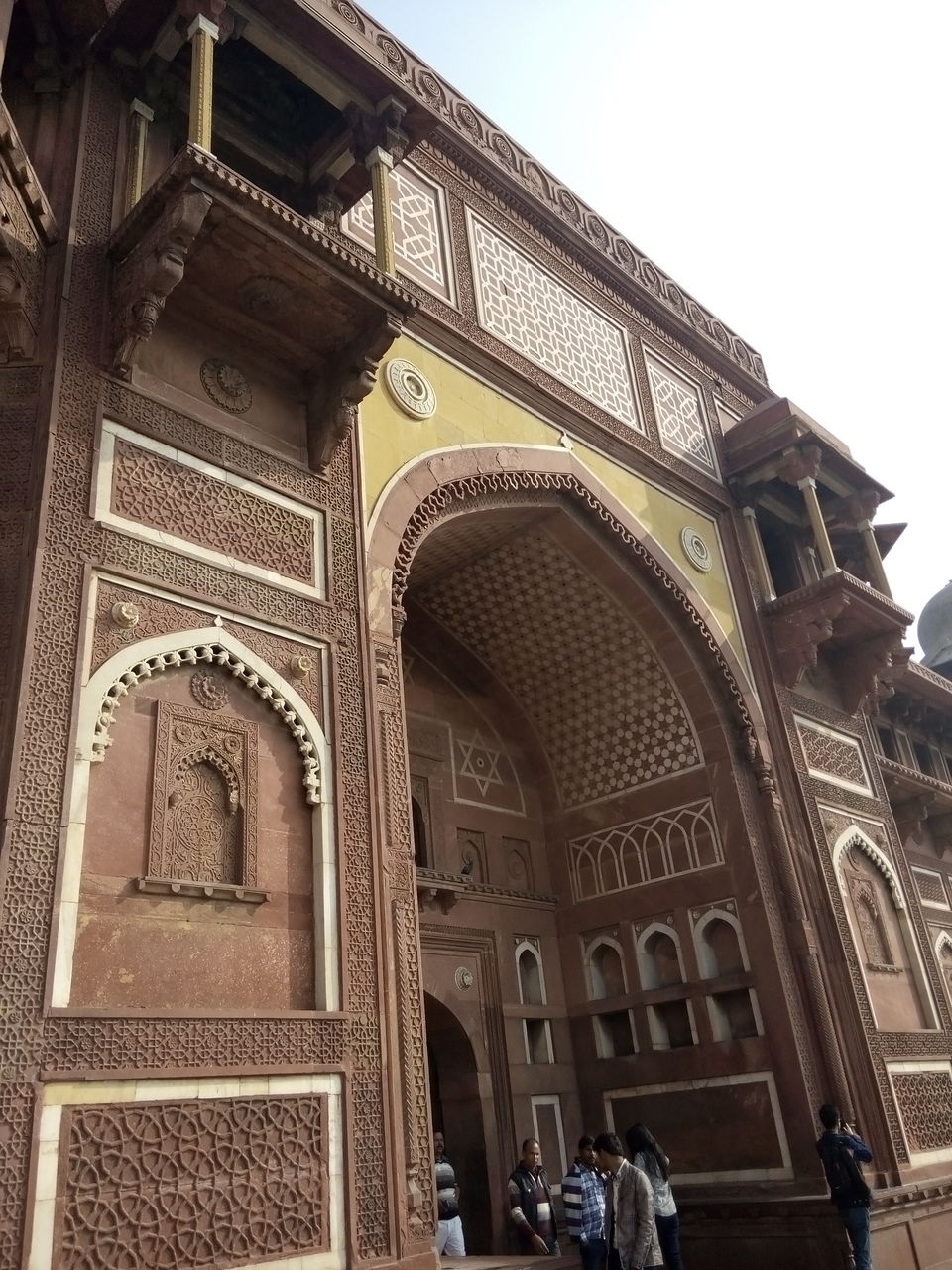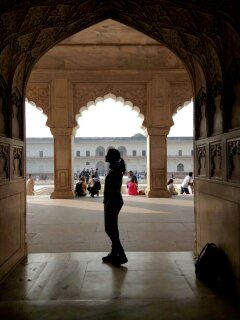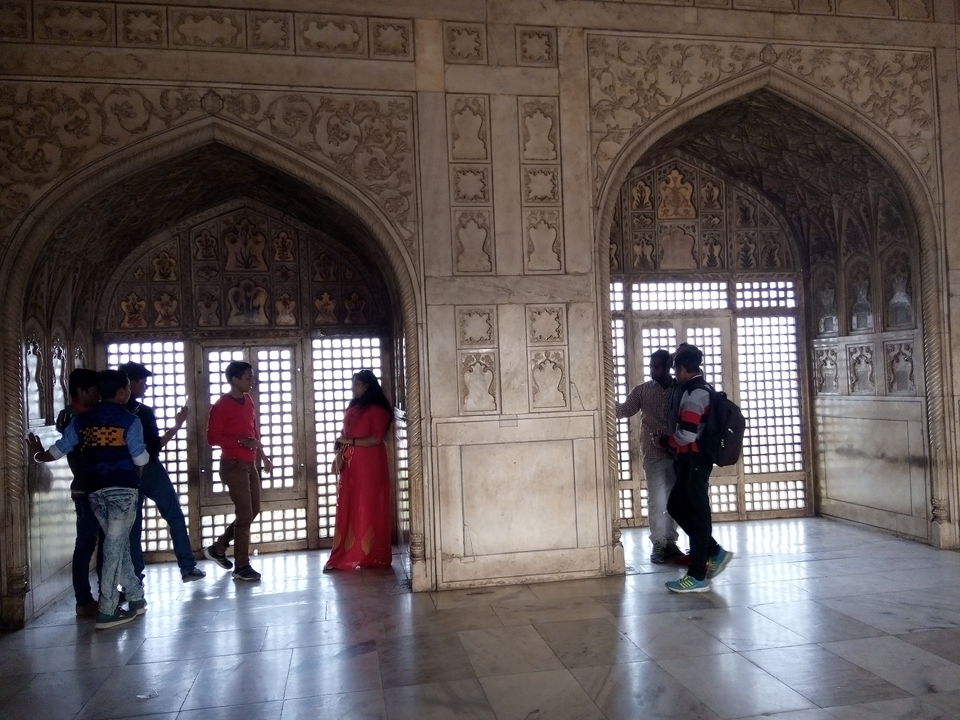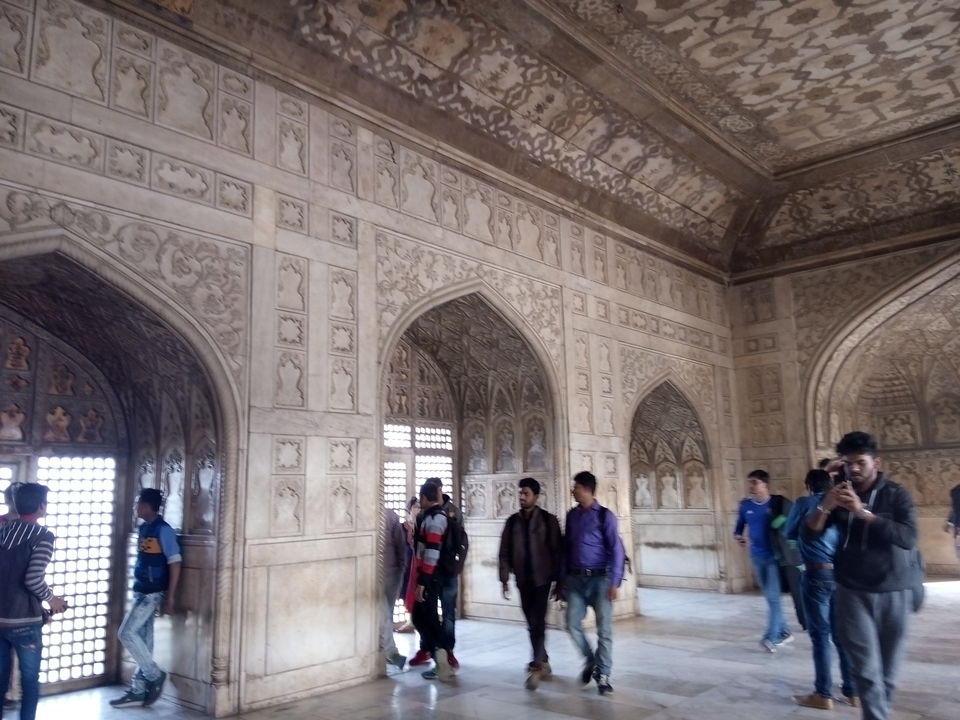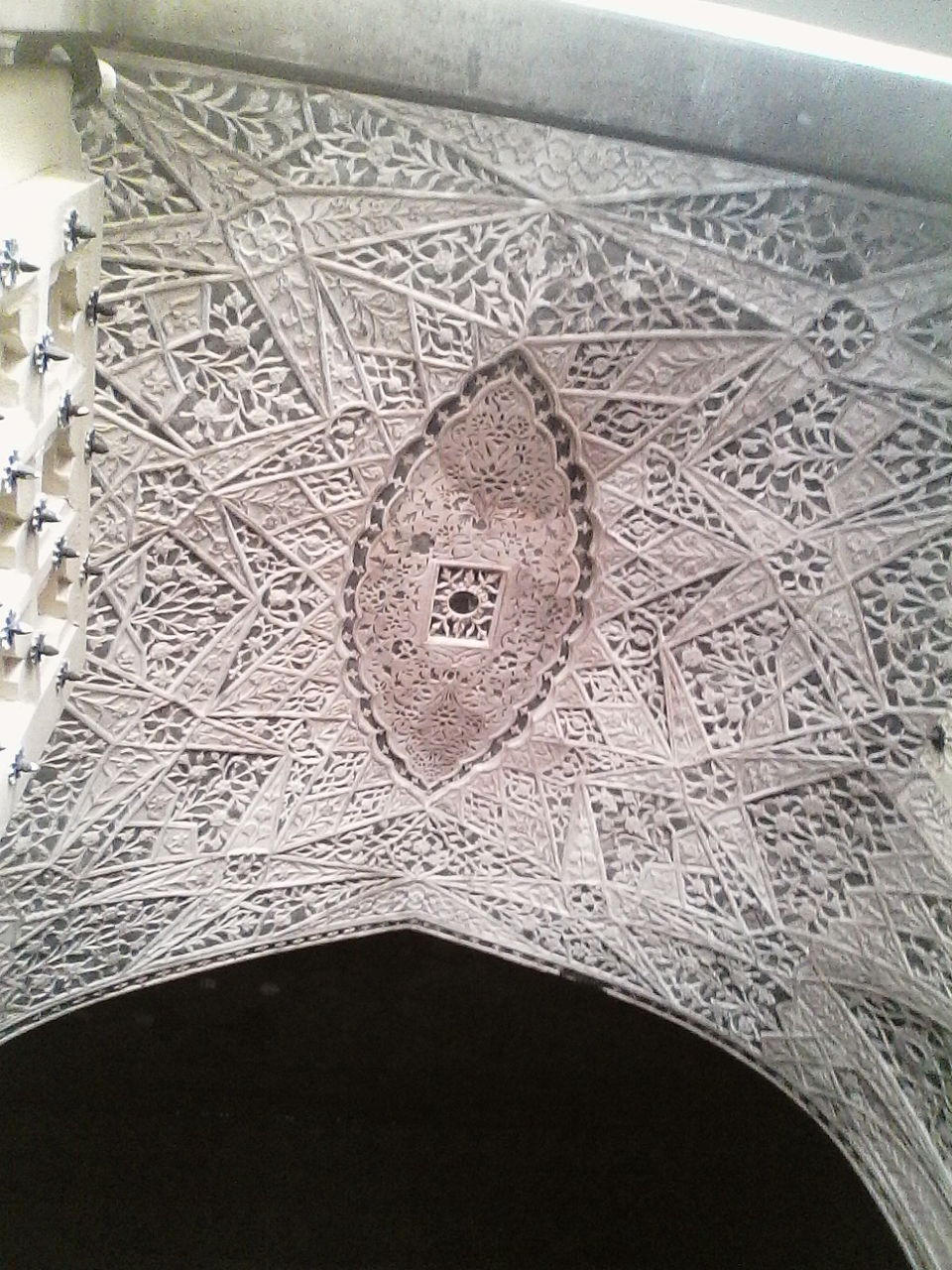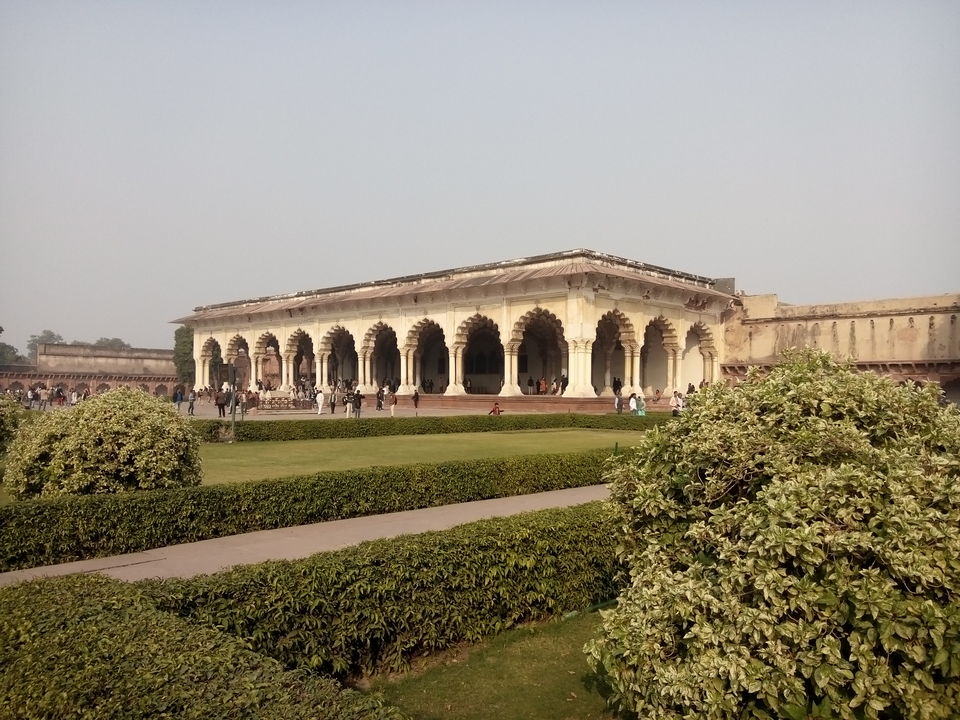 On 23rd, I finally got to see the Taj Mahal on a full moon night. Although a pretty sight, it did give out a ghostly appeal. With the full moon shining down all it's light on the Taj, the mist surrounding it and the deathly silence of the spectators all added an eerie charm to the place. I sat there for half an hour and took in it's nightly vibe. It was an intense feeling that I will never forget. Initially I did find myself wanting to get away for some reason but I stayed long enough to take it all in. I am keen on visiting it on a summer night when I know it will have a different impact. I am sure looking forward to another full moon visit.
My birthday visit to the Taj turned out to be rather fruitful and beautiful. I was starting to understand what drew me to it- the pure love it embodies, the hope for a beautiful, happy future and spending a lifetime with someone you love and maybe even doing something you love. And why not? Why should you settle for anything but the best?