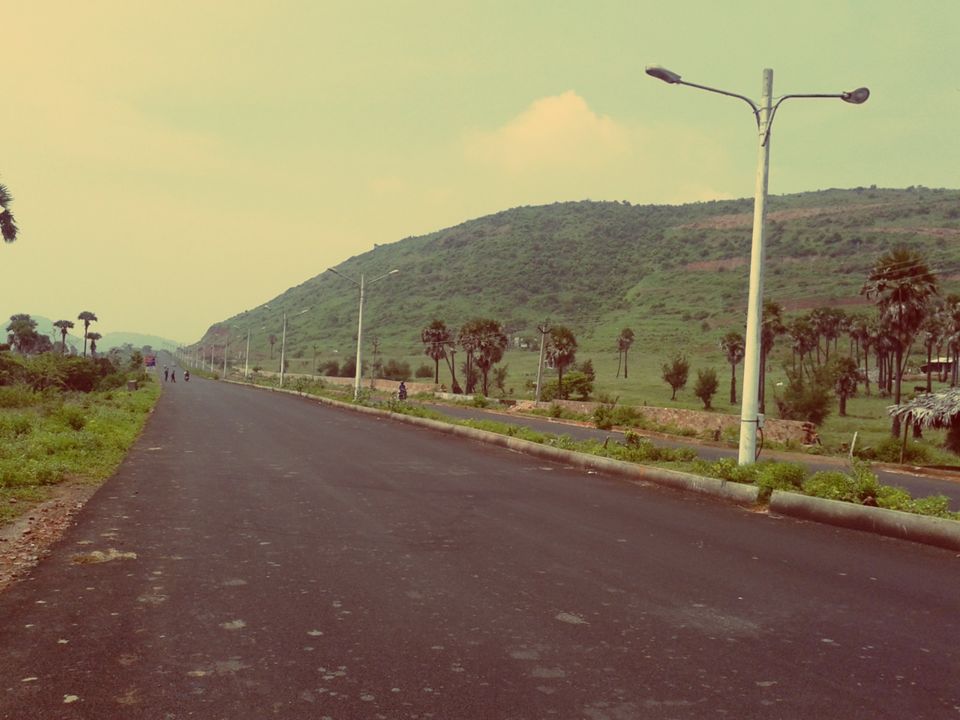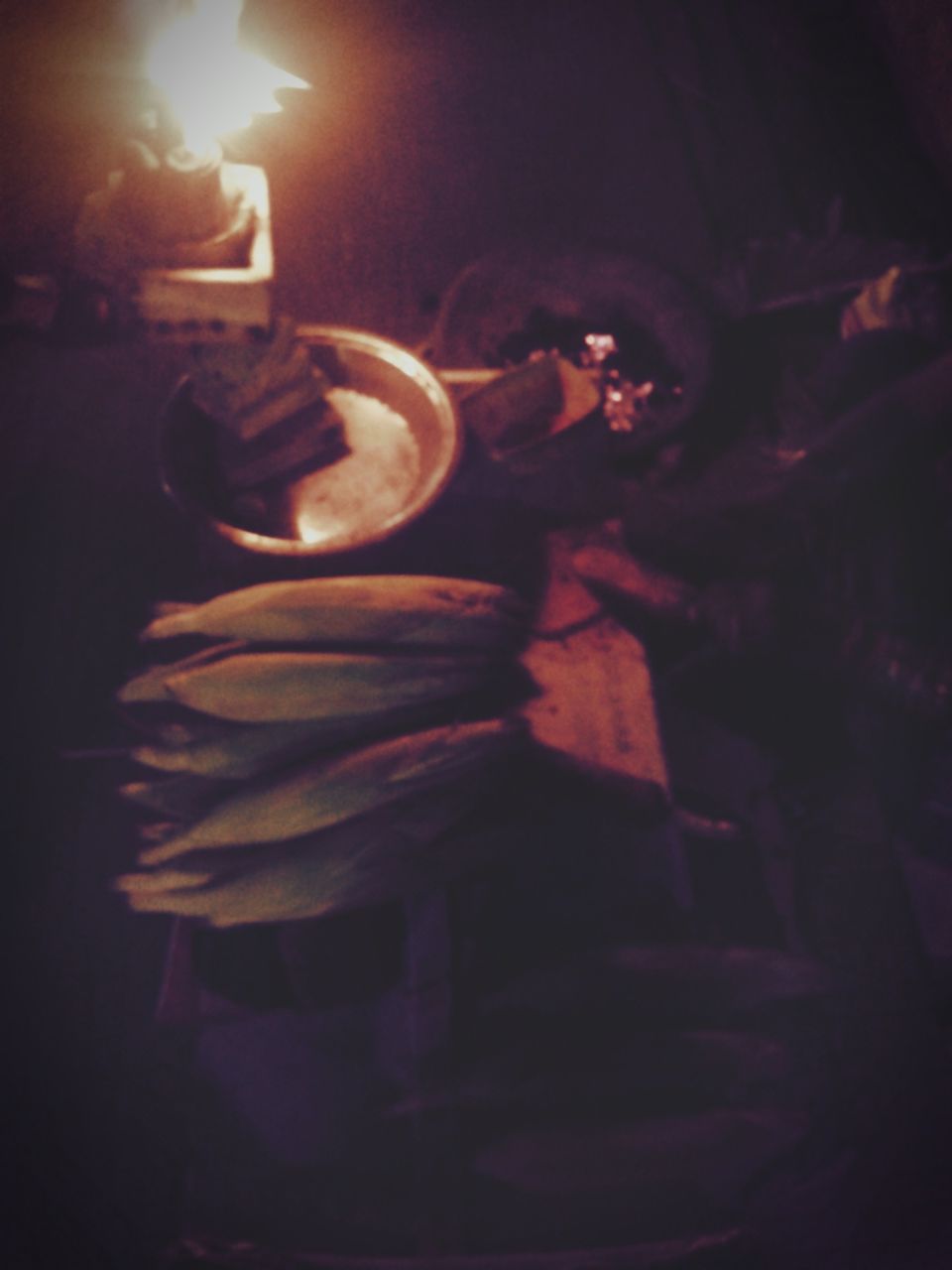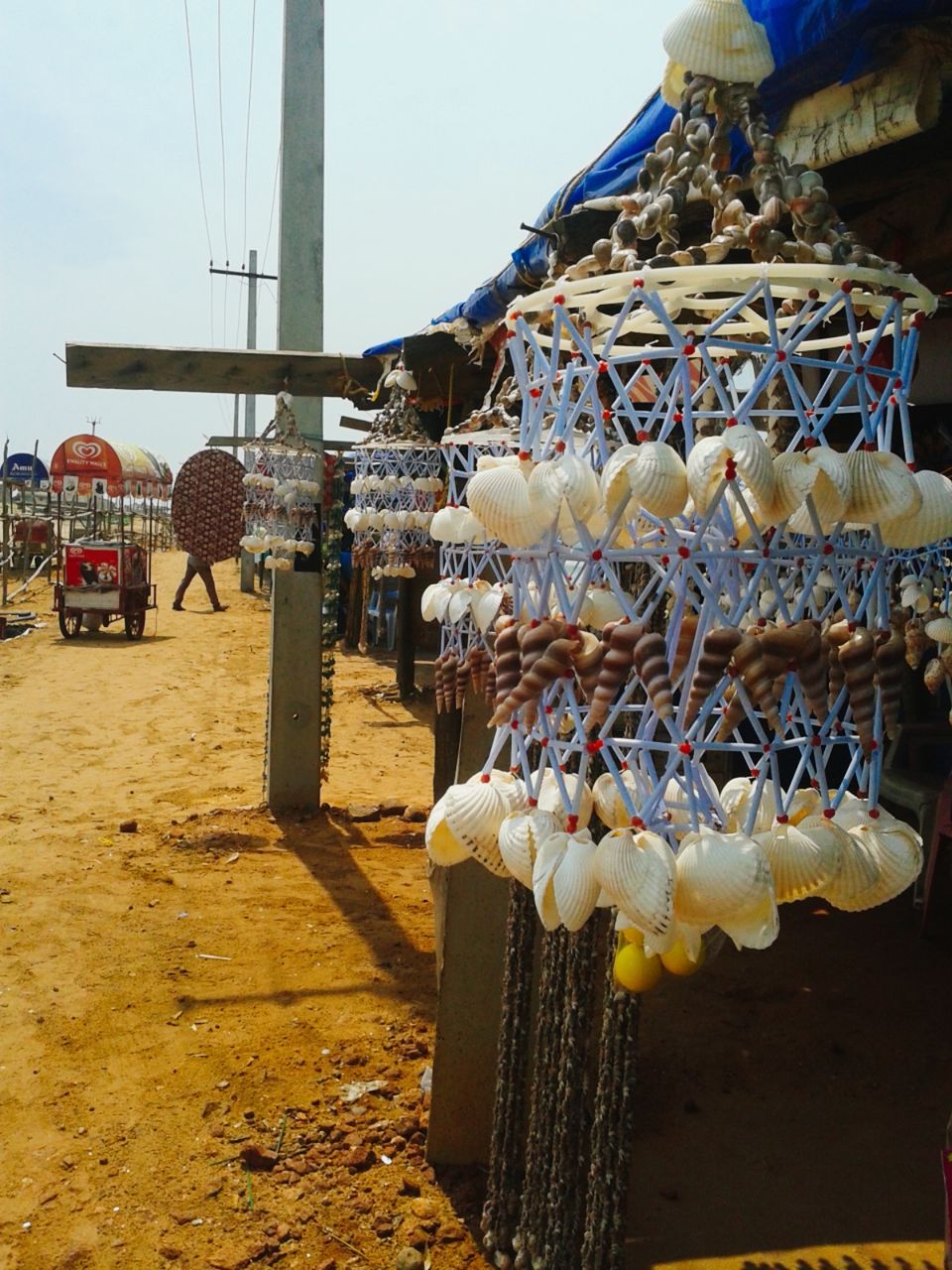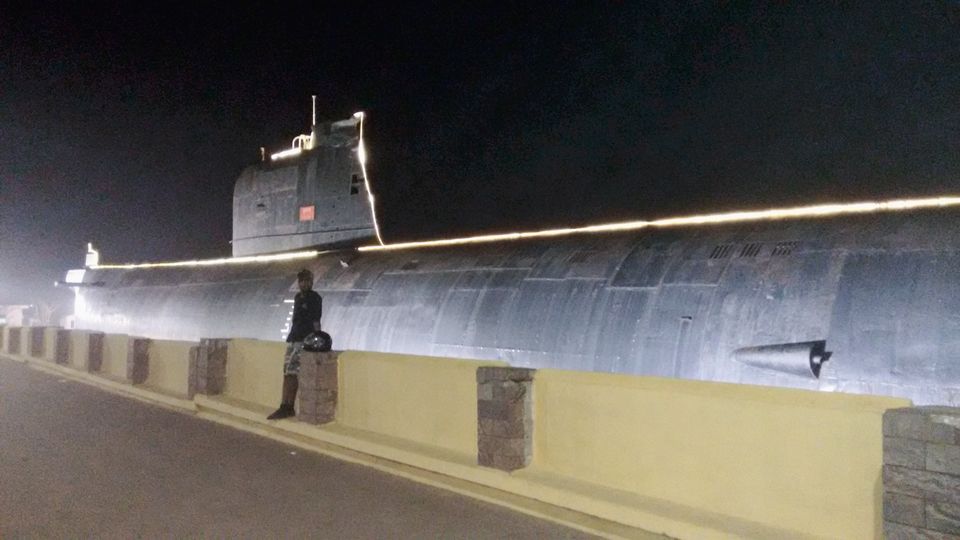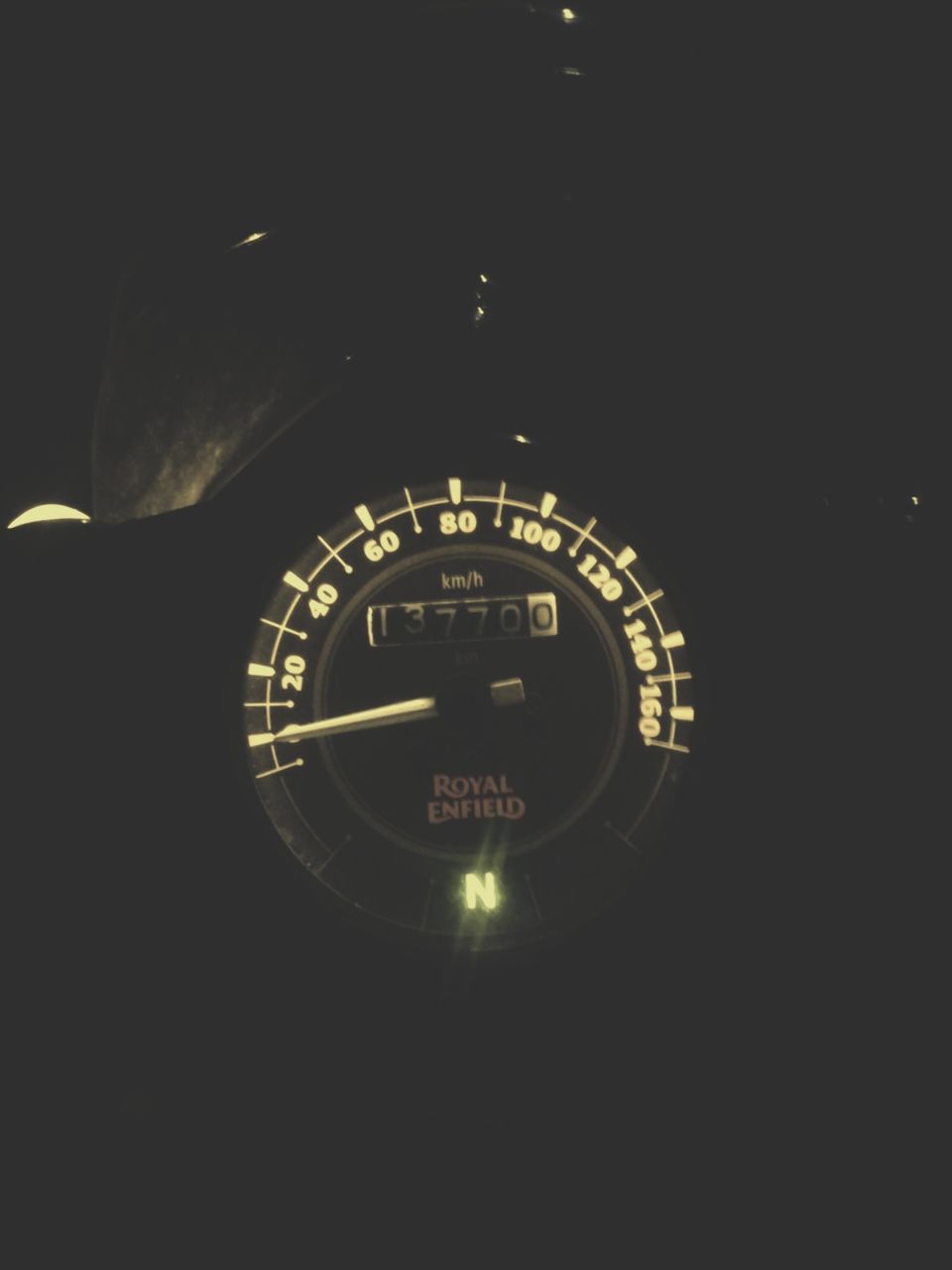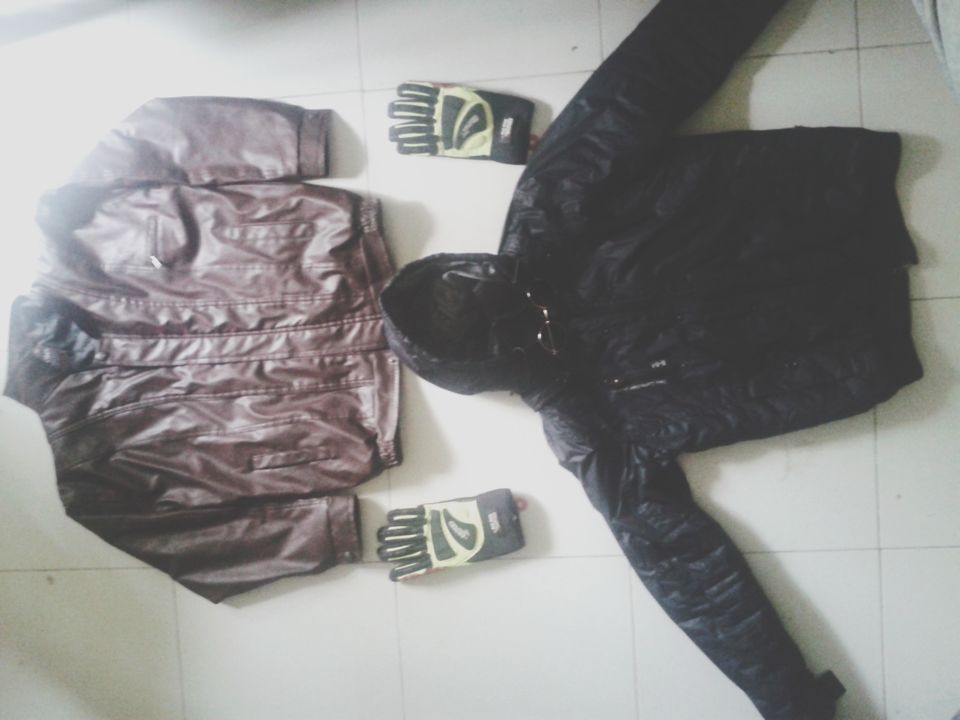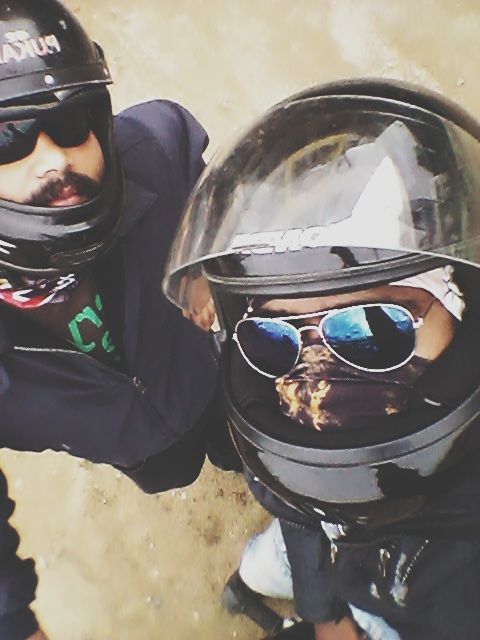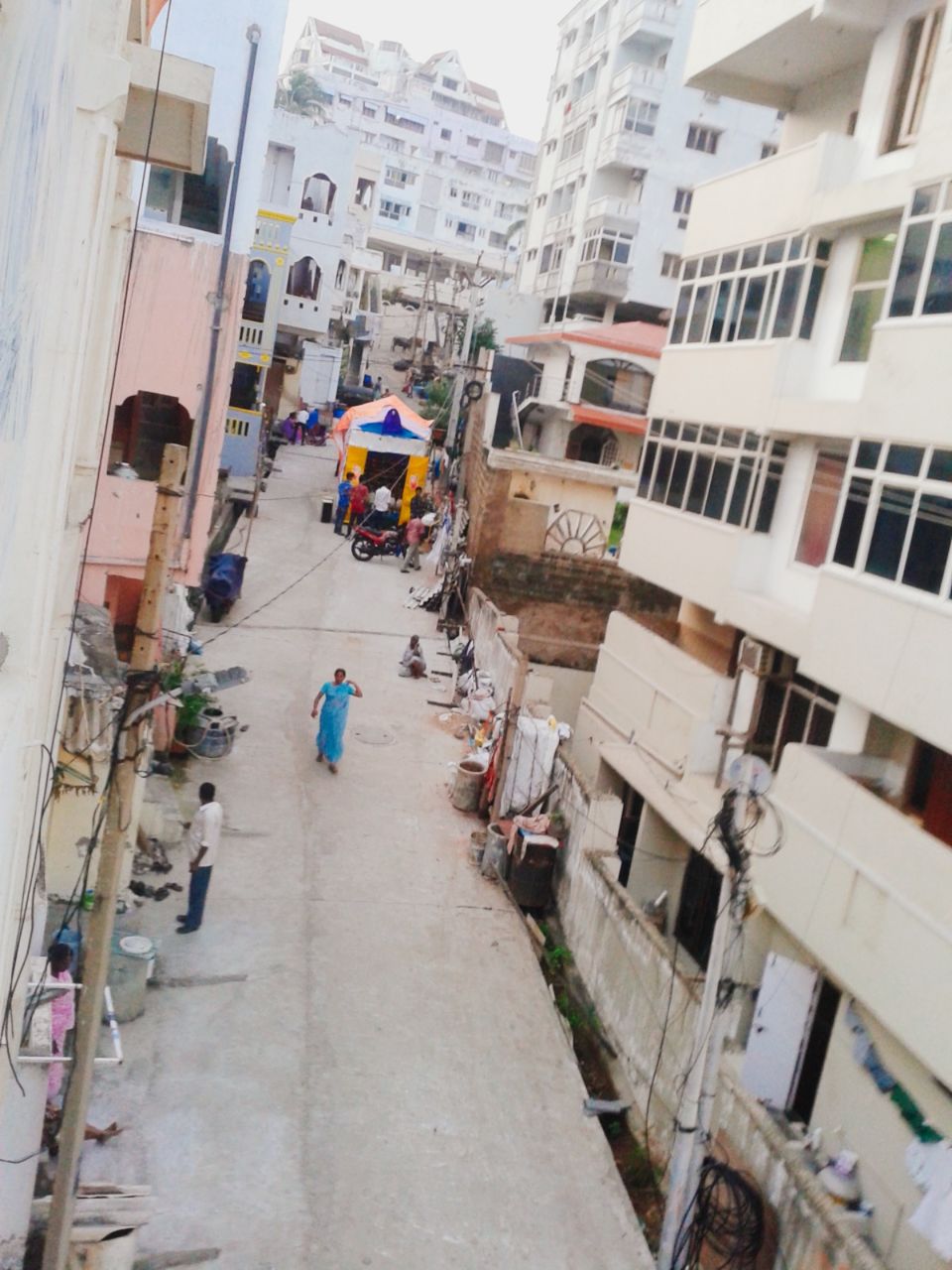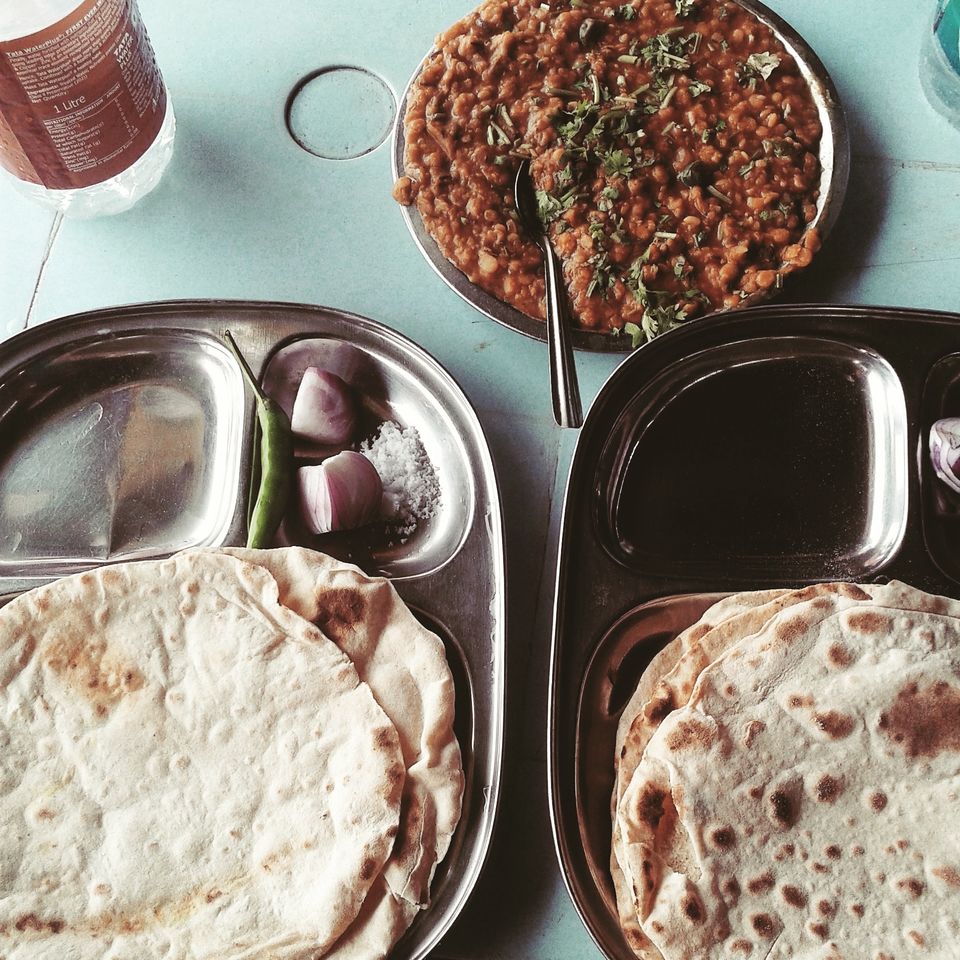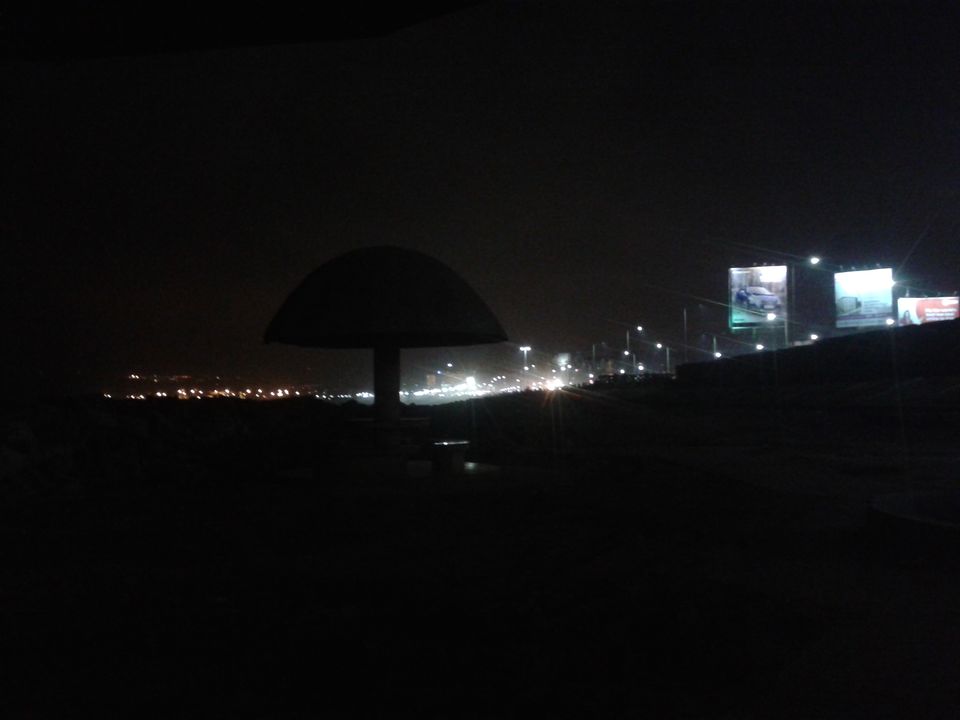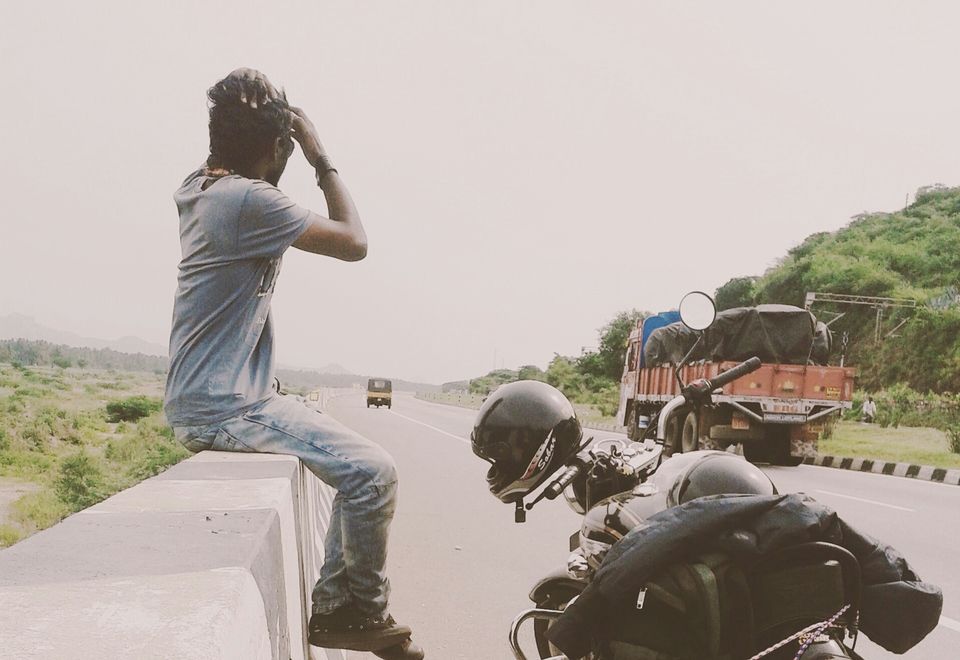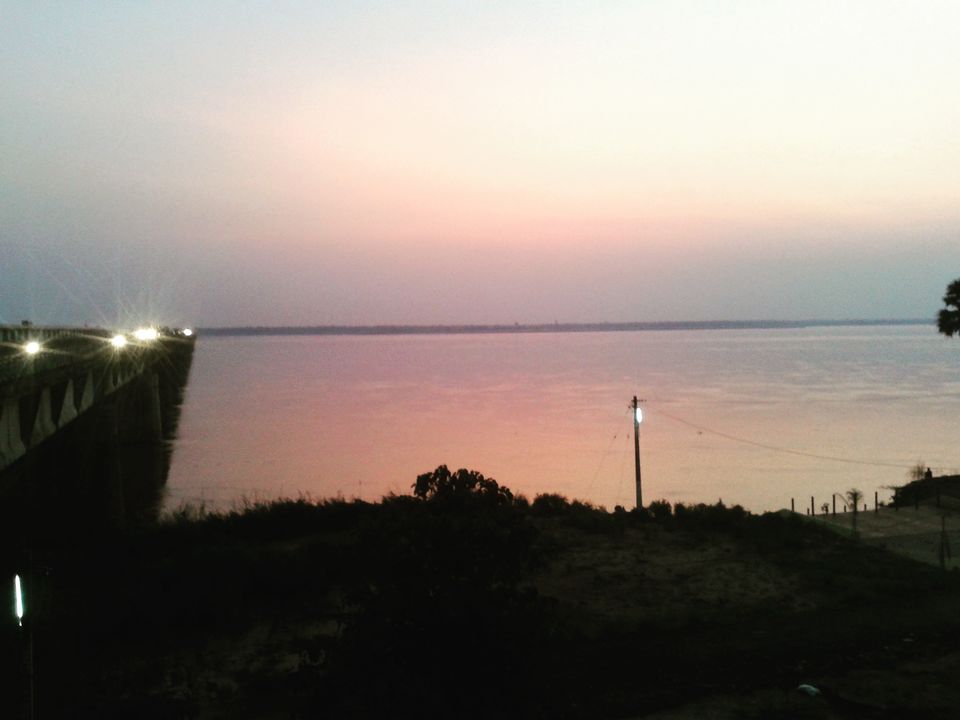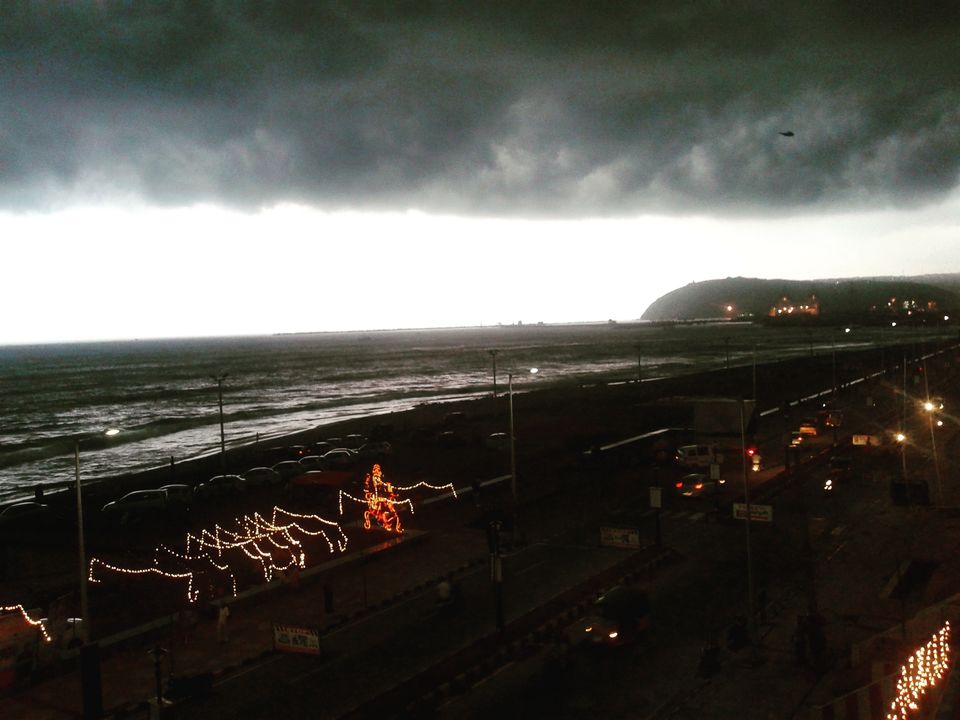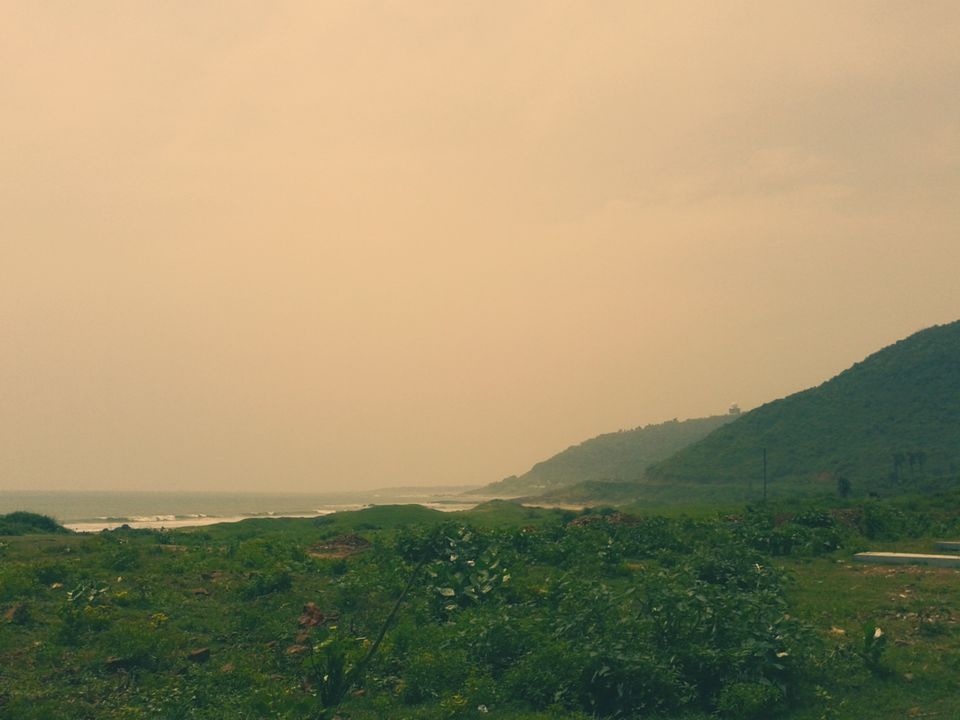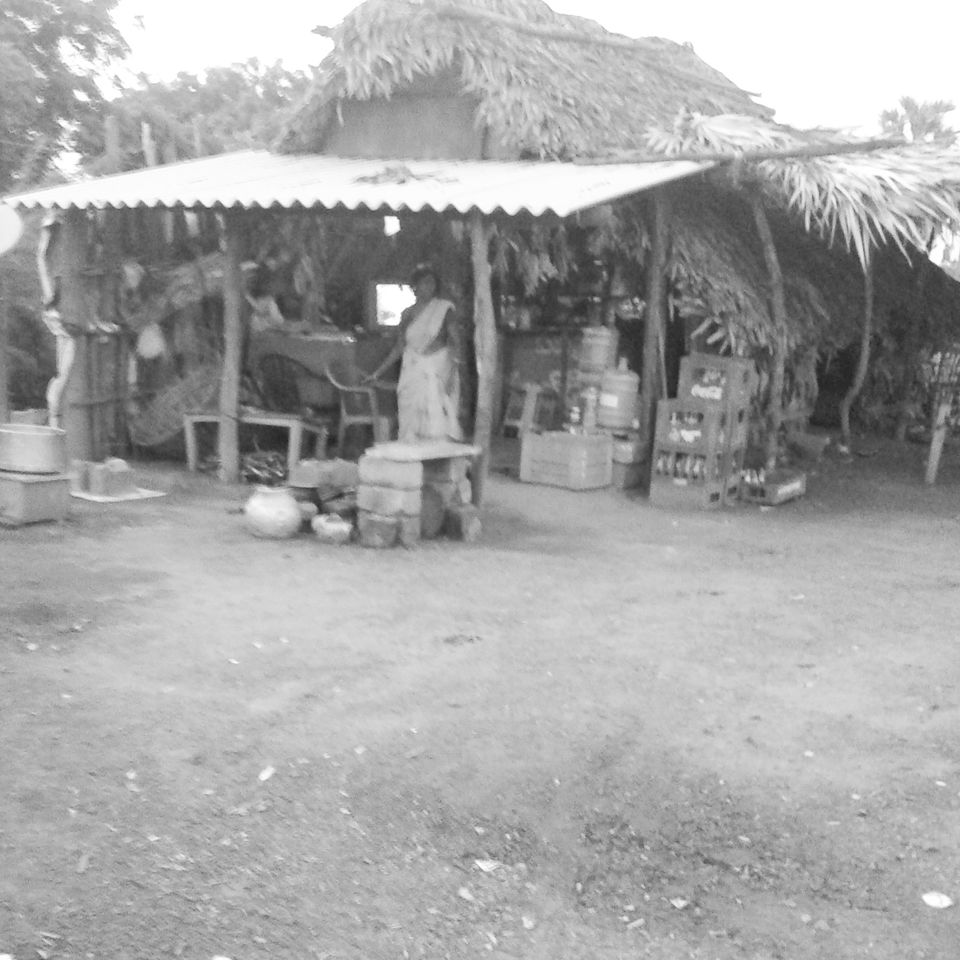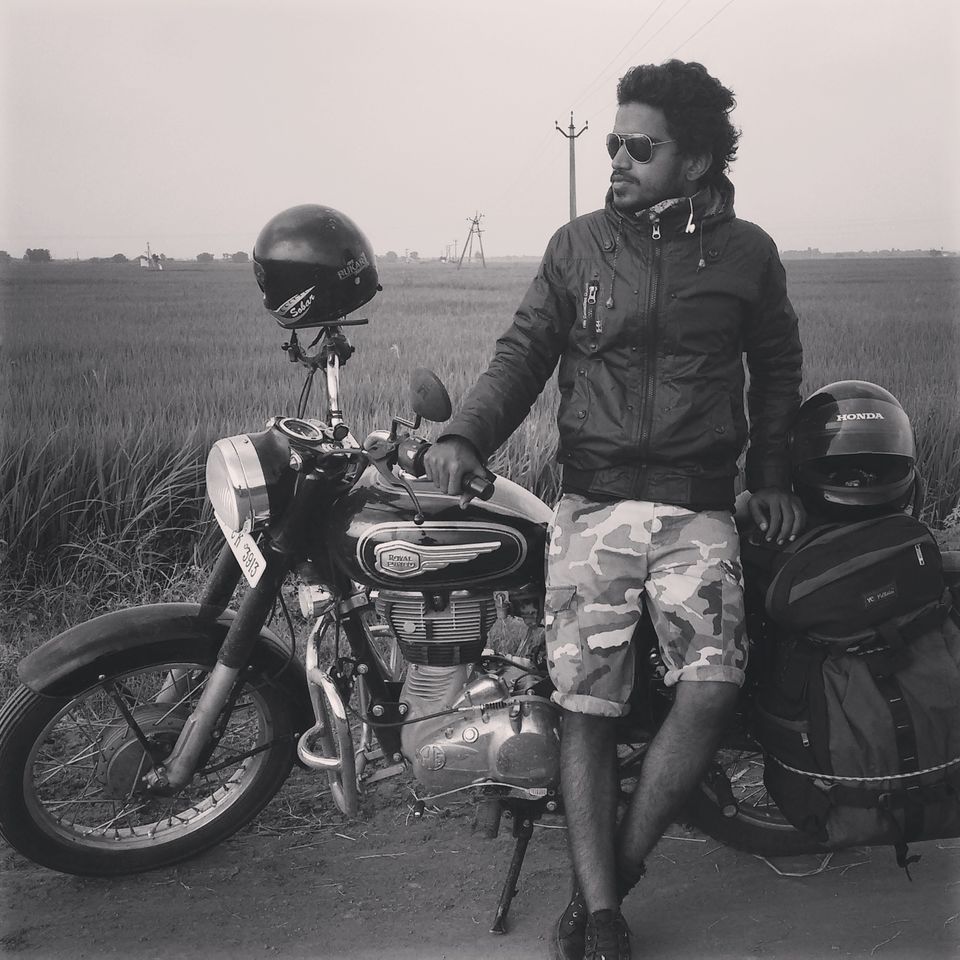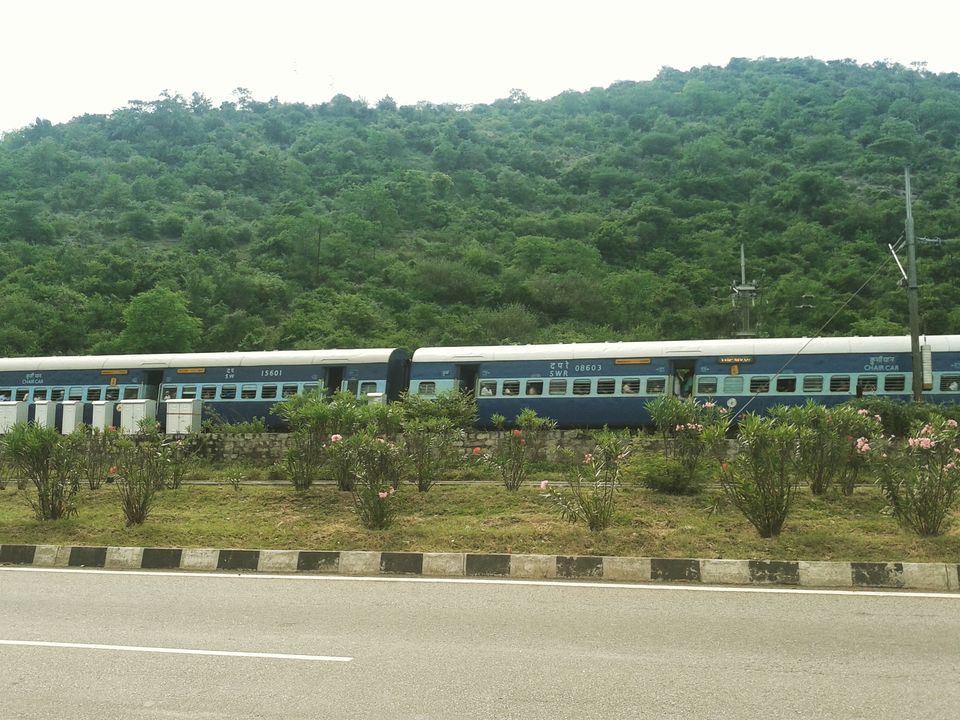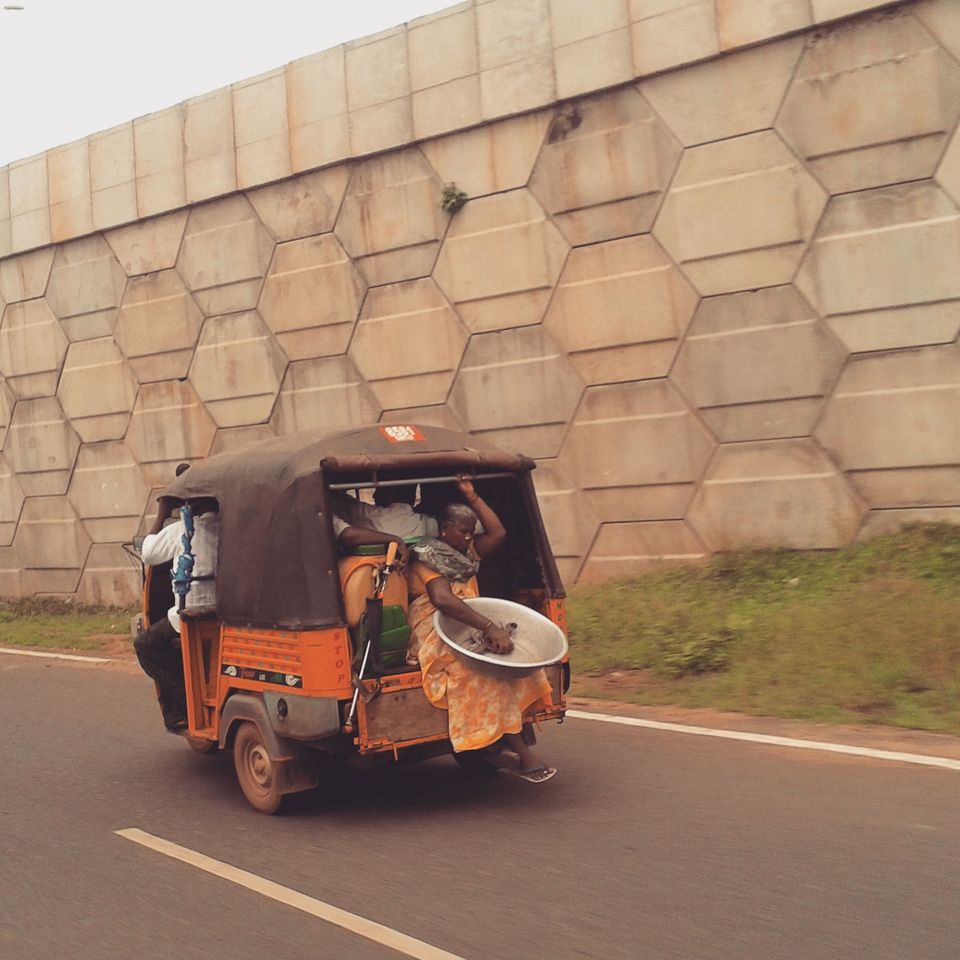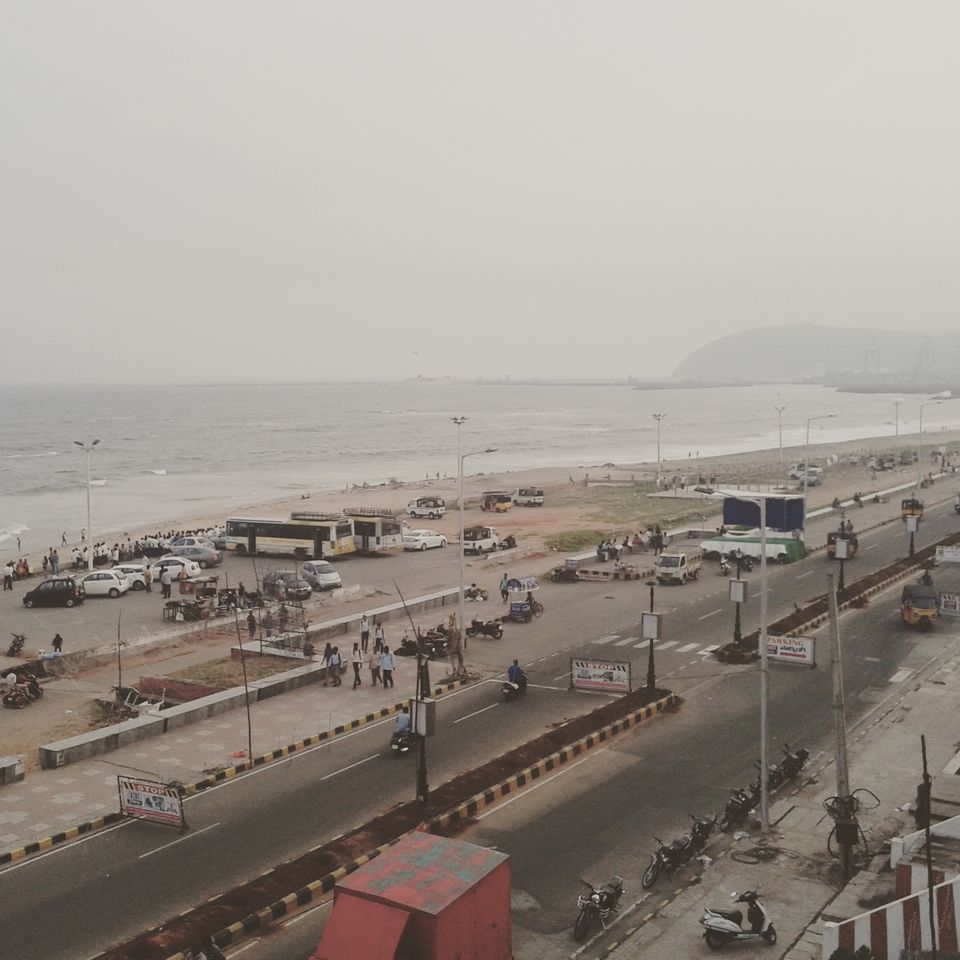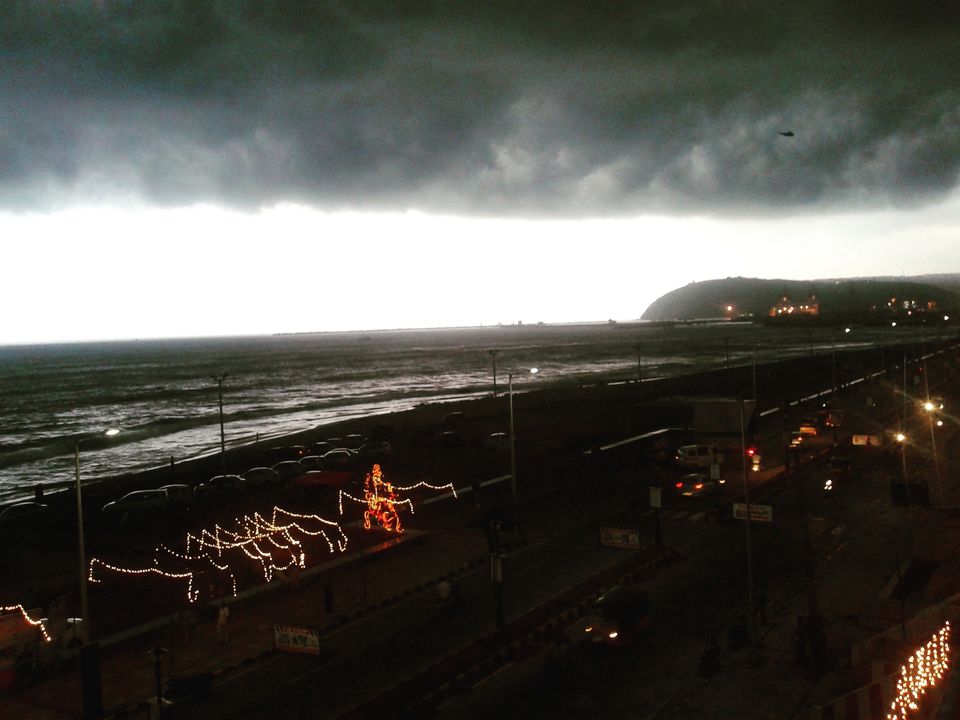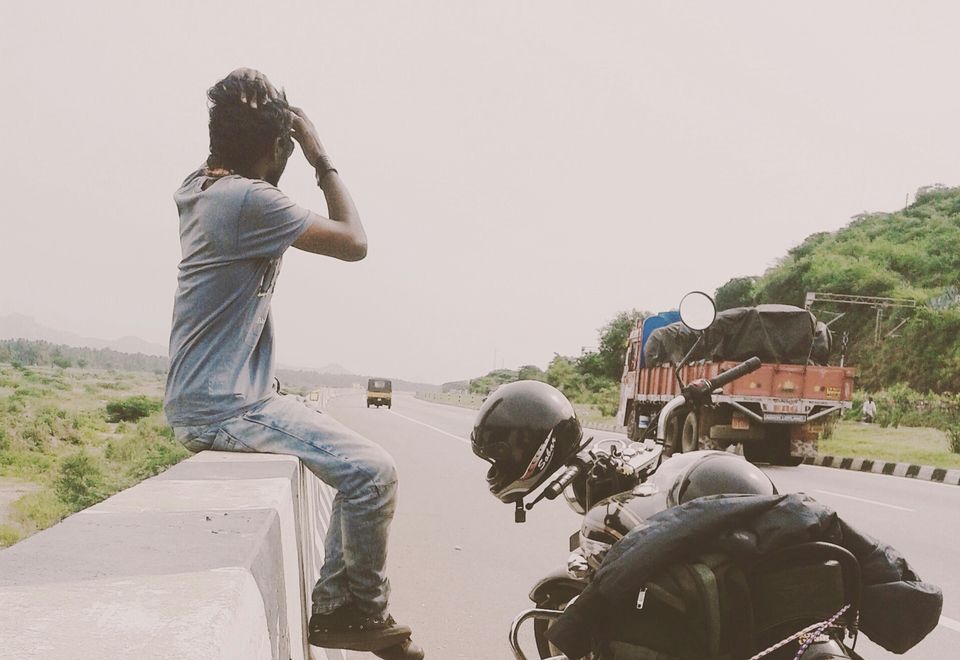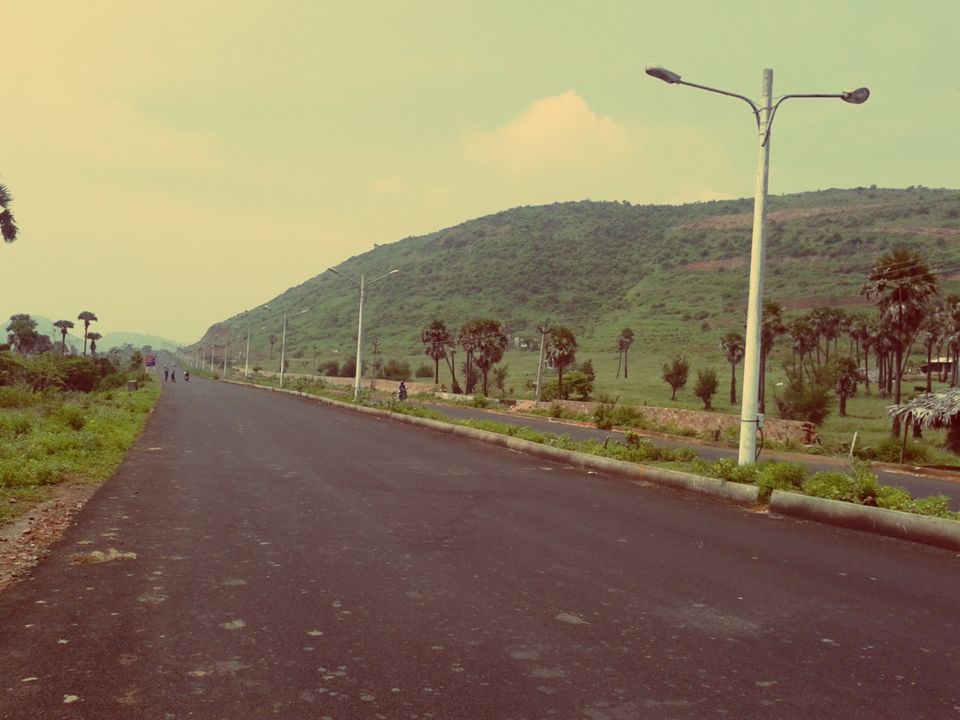 I was having boredom days after college and was struggling with backlogs , one fine afternoon I got a call from one of my friend(schoolmate) he asked me whether we can meet in the evening . So ,we met and had some loose talks. I initiated a talk about going for a bike trip and I was glad he was also interested .We planned not to keep a destiny but a direction ,so we decided to head towards North East India.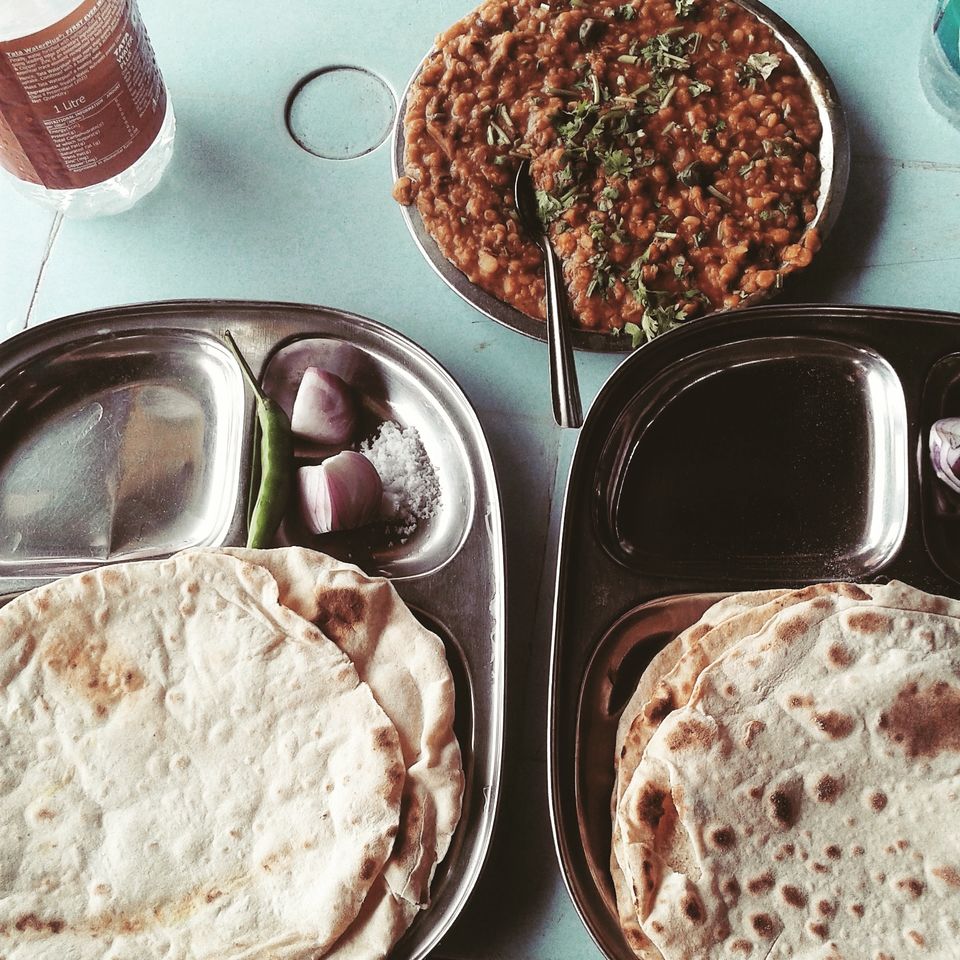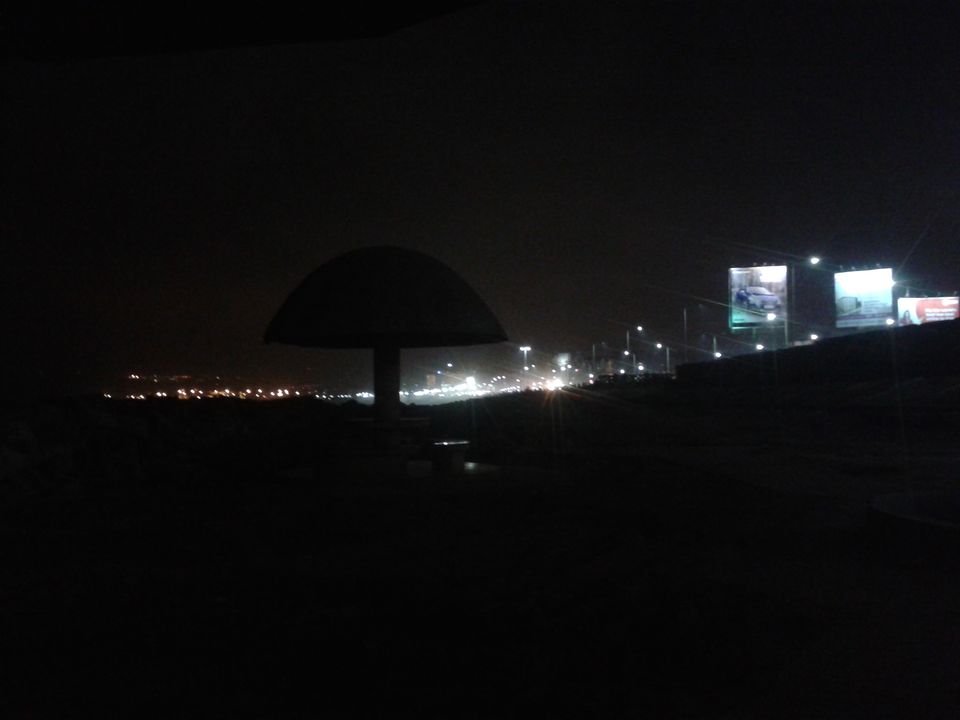 I was totally bankrupt but somehow I arranged money and made necessary packing including jackets , helmets, glasses and I did a cross checking of my bike from RE showroom .We began our journey around 7 PM from Kochi . While kick starting my bullet which showed the speedometer reading as 13770 km I had only one wish in my mind give me good vibes throughout the trip. The climate was stormy and rainy so we started our ride slowly between heavy traffic since it was weekend. The rain drops were throbbing like needles on my chest and face .We took couple of breaks in between to lit up our 'souls'. We started our expedition again when the rain gave us a break , roaring through the dark slippery mountains of Western Ghats.
We reached our hometown as per our plan .I went my home next day keeping my bag and bike at my friend's house since his parents was out of station .I took all necessary papers of bike and my ID proofs from my home and returned that very evening taking an excuse that I have an interview next day .Finally everything was set and now it was party time. I had worries regarding late night boozing since we have to get up early. For a while i kept all my unwanted do worries aside and enjoyed with my chaps.
DAY-1
As usual the day started lazily and lately. We charged ourselves and cleared the mess of last night party.I discussed about the route and halts for the first day gazing through the map we had with us . So the ride began around 12 PM from Palghat .The climate was quite favourable and we were not in a rush too. The ride was safe and enjoyable covering 300 kms in single stretch. Since we have to avoid night ride as per plan it was necessary to find a stay. So , we decided to change our route from Salem-Chennai to Salem-Vellore. Next main town was Tirupattur ,we rode in dark through forest for few kms. The road was narrow and curvy ,the huge trees on both sides gave me a scary feeling .While enjoying the beauty suddenly I rode into a gutter and lost my balance .But somehow I managed to keep the balance my friend calmed me down and asked me to go slowly. For a while silence prevailed between us .
After few hours of ride we reached Tirupattur , me and my friend went for checking hotels .Finally we found one suitable and cheap one .We bargained quiet well in broken tamil and the attender showed us the room .The room was fair enough for the rate and was clean enough . After settling we went to have dinner and slept early since we were so tired after a long stride .
DAY-2
The second day began little early we packed our bags and tied it to the bike .The morning was pleasant and was giving us new hopes. For few distance it was bit messy since its was peek hour .The road was busy with noisy two-wheelers ,honking school buses , reckless pedestrians etc. People were staring at us with wonder seeing our attire riding early morning through the town. After leaving the town the places were scenic with mountains and temples. We somehow managed to get back in track around noon and started our journey towards Chennai . Even though we were getting exhausted due to scorching heat and humidity we kept riding in turns. While I was busy noticing the places we swept I heard some kind of vibrating sound from my bike. So we stopped for a while and found that the front fork was having some sort of vibration .So we decided to hit a RE showroom next. The showroom people was very kind and friendly that they did the service for free .But they warned us that we can't ride very long and a detailed check up should be done very soon. After a swift ride from there passing incomplete infrastructures and dusty industrial areas we reached Chennai around noon. Chennai was too hot and we halted for some refreshment. By then my friend enquired about the route to Andhra and people were awestruck saying.." are you going on bike ..".. we smiled looking each other and started our journey again.
After roaming for a while around the city we entered into The Golden Quadrilateral throttling to 100 km/h speed between heavy trucks and containers .We stopped at a Dhaba for lunch where we saw so many lorry drivers sitting on cots(Charpai)and having food. We had a good conversation with them while having food, and the food was delicious and spicy .After resting for a while there we started our tireless streak towards Andhra .While entering Andhra I had a very intense feeling of leaving the comfort zone but my mind came to tranquillity hearing the 'thump' sound of my bike.Each 'thump' was inspiring and motivating .As per our plan we had to hit Ongole by night but after 500+ km ride we were so tired and halted at Kavali.
Kavali, was a small town with low lit bulbs and moody streets .The temple festival was ongoing far away within the town as I could hear the chanting and hymns from a temple .We found a cheap hotel, bargained as usual. The room was spacious and gave us a retro feeling ,one side of the room had a wide window which gave a good view of town. After a long warm shower we came down for a walk through the streets .The town was different from our Kerala or neighbouring State .While having roti and dhal from a street shop ,we spotted a prostitute bargaining to a middle-aged man. She was looking gorgeous and sparky ,everyone around us was ogling her and passing comments we kept silent as she passed us .We spend a couple of hours roaming through the streets tasting various savouries and sweets . This town gave a mysterious feeling and we discussed with each other that something fishy is going within this town .We talked and laughed for hours before sleeping .The room boy promised us to call early in the morning ,and my friend gave him twenty rupees tip for bringing two large bottles of water.
DAY-3
The morning began with scent of agarbhathis and camphor all over the street .The town was 'holistic' and it was a sunny day . We filled petrol tank and checked the air pressure of the tyres and had our breakfast ,the water was costlier than food .Now ,we began our stride again and ride was very ease compartively . We didn't spot any sort of houses or shops along the way .Not even town buses since people used share auto services for local transportation. The road was dry so was the land. After crossing Ongole and Vijaywada ,it was cloudy and breezy. It began to rain like sprinkling diamonds to a velvet cloth since the droplets were so clear and glowing. We took a nap at the hotel after having heavy lunch till the rain got calm .The ride after the rain was blissful and so rejuvenating. We crossed Krishna River, she was having a crimson glow in that evening and the sun looked as if it's ready to get immersed into it very soon .After spending few hours on the bank of the river Krishna we continued our journey. We were stopped by a couple of policemen and was questioned regarding our whereabouts within few yards from Krishna River .
We reached Rajahmundry which was a big town ,the hotels were very costly and we thought of sleeping in railway platform at first. Then we quitted that idea ,since it was not safe . So finally we found a apt hotel ,it was very congested and was not well furnished . It was the best available hotel within our rate so we planned to stay there for one night .We were surprised to meet a couple of Keralites who are settled there for several years , unfortunately they even looked like a local people.
DAY-4
We started our journey again as usual completing morning chores and routines,one the way we again felt the vibrations on front wheel and it was again messing us up . I warned my friend that we can't ride longer with this fumbling wheel it has to be taken care very soon. We calculated expenses so far and unfortunately we were at the verge of running out of money .So we decided to wind up our trip from Vizag and enjoy there totally .We rode very calmly to the city with no rush and reached the city before noon.
Vizag is known for serene beaches ,well planned city ,breathtaking naval bases and a vibrant culture of Andhra . We rode through the city and enjoyed the beauty of the Coastal Queen .The city was well planned and maintained, beaches were thirst quenching ,the apartments and hotels were built facing the Ramakrishna Beach .We checked into a decent beach view hotel ,slept there till evening.
The evening was calm and enchanting,we left our room and went for a beach walk. We ate fried corn with spicy masala wrapped around it, along the shore by feeling the breeze which was soothing and refreshing. Vizag is also famous for Kurusura Submarine Museum which is one of the kind in the entire continent .It was really an amazing experience to visit this museum , the guide demonstrated the historic achievements of INS Kurusura and gave us a brief explanation about the submarine. We walked and talked a lot discussing various topics under the sky.
DAY-5
I googled various places too visit in Vizag , and planned to hit Rishikonda beach the evening .We went for a ride through the city and did some window shopping. After surfing through the city we reached our room and we sat in the balcony smoking few cigarettes enjoying the beach beauty . The noon was making us dizzy so we took a nap till 4 pm. We woke and while getting ready to visit Rishikonda Beach , all of sudden the climate changed and it became so stormy .The sky was dark and threatening ,people were in rush to reach their homes .And it began to pour heavily and densely , making the sea vigorous .After a few hours of heavy rain mother nature closed her faucet .We went for a ride along the shore and it started to drizzle, the city was totally 'wet' and calm. I could sense the petrichor while roaming through the beautiful city. We discussed about when to leave Vizag the next day and reached room tiredly all wet in rain slept very late eventhough we wanted to begin the day early.
DAY-6
As usual the day started normally ,after completing all chores we went to Rishikonda Beach . The beach had less crowd filled with extravagant scenic beauty ,the way to the beach was between small mountains I didn't forget to take pictures while my friend was riding the bike and we spend some valuable time there .Since we had to catch up the train that noon we winded up our leisure time and reached railway station by noon. I checked the speedometer reading before packing our bike which showed 15,574 km(1800+ kms total). After all sorts of bargains and pleasing talks we settled all parcel formalities and waited for train to arrive .We calculated total expense and I was much happy that we didn't left much penny with us. I felt like I am layered with experience than before.The train left the station I smiled looking through the window wishing I will visit Vizag again and start a journey from here.