Hit the road at 9 AM or so and we got lot of traffic on our way to Mysore road. Especially in Mandya it was very bad traffic which is not a rare sight on a Saturday.
We kept on riding from there and after reaching Hunsur we hit the country roads crossing by some small villages. This route was a breeze to ride after facing the traffic earlier. Here are some photos: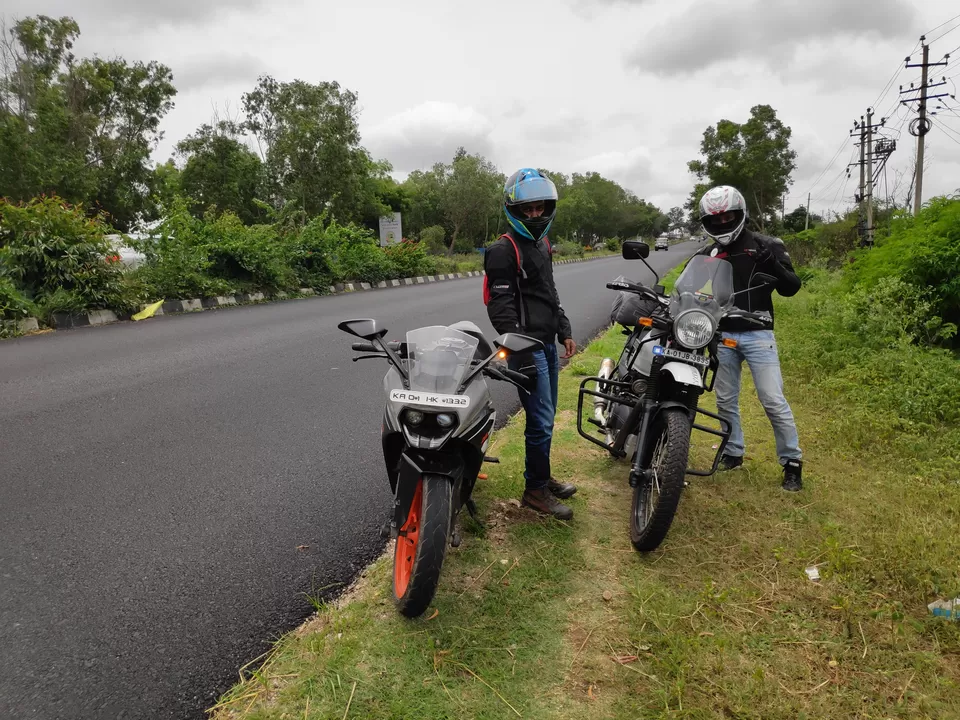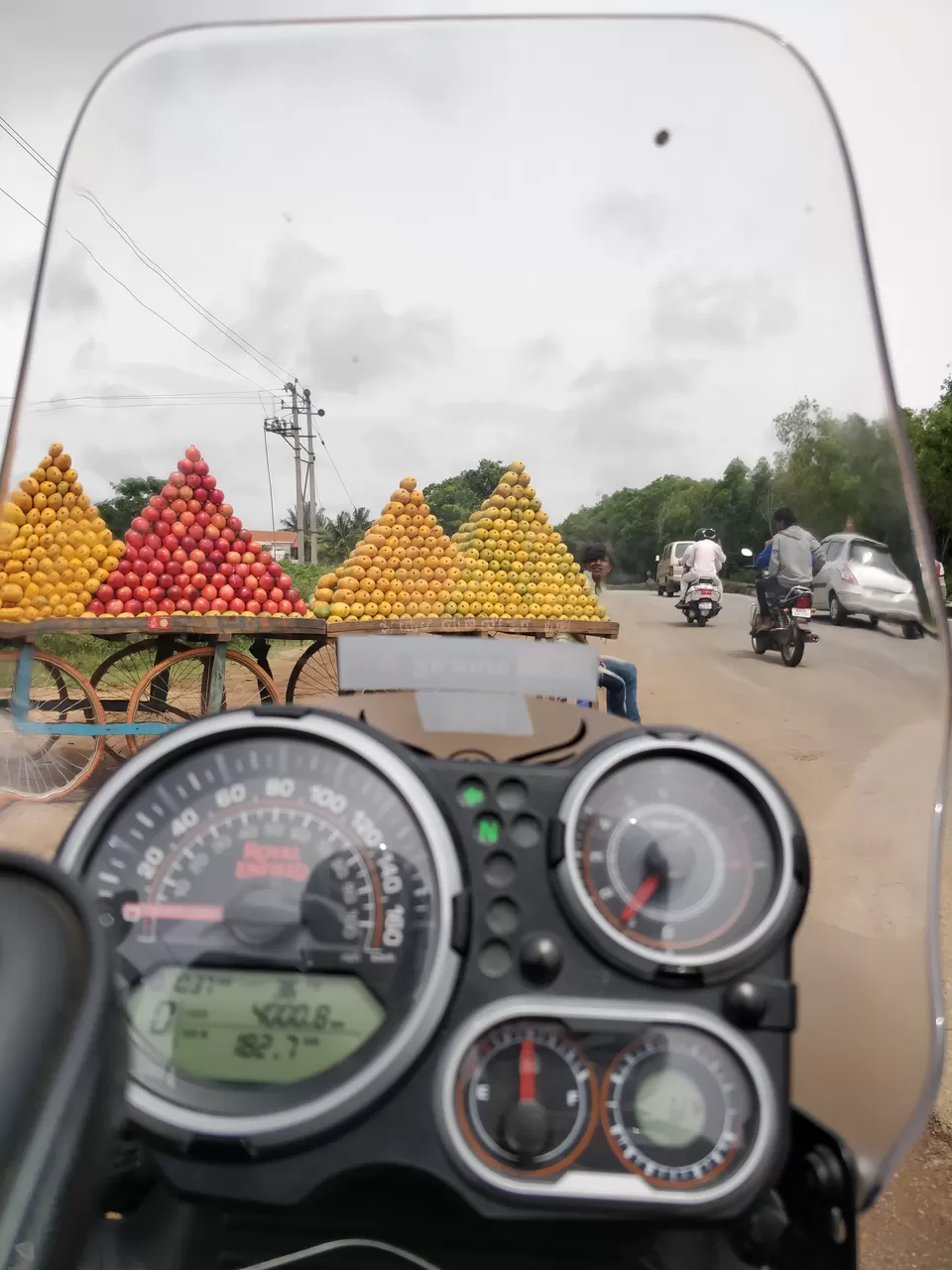 After lunch, the rain gods did not stop neither did we. We carried on riding and in 20mins or so we crossed the border. The Keriti reserve forest and Brahmagiri Wildlife Sanctuary felt we were in rain forest. The rain was pouring so heavily that I had to keep the helmet visor open and ride otherwise the fog will reduce/block my vision and that could be fatal when you're in a ghat road. The experience was to some level. I think all three of us started enjoying the challenge of riding on ghat roads which becomes muddy and slipper due to heavy rains and those curves throw a different challenge. We stopped somewhere where there were dense trees to capture some of the moments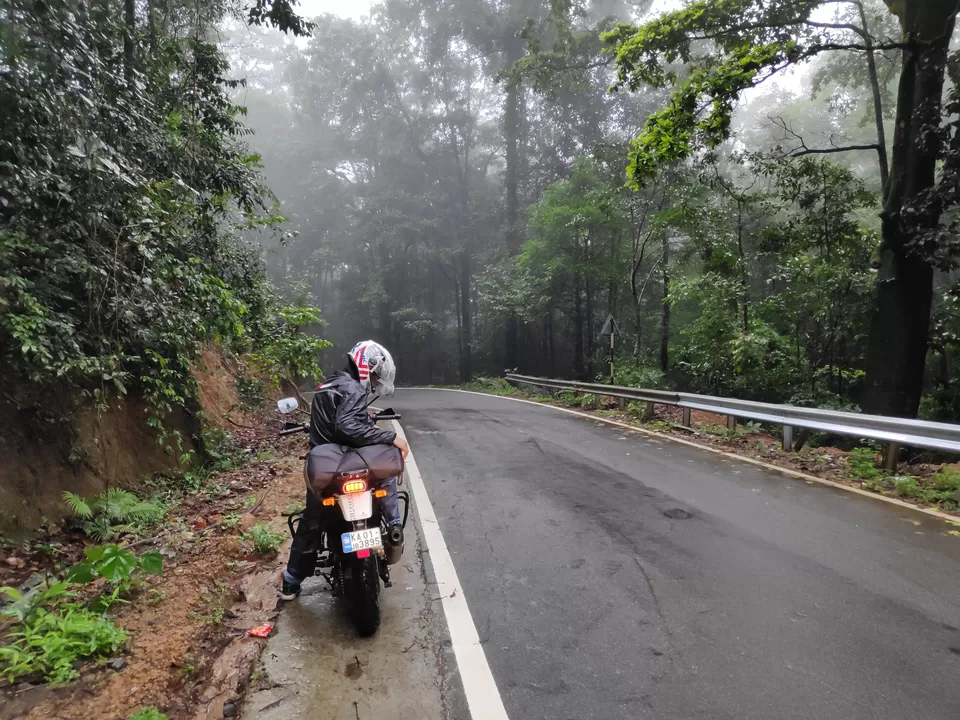 As far as I remember the rain had stopped just before we reached Mattannur. And from here on we were back to country roads again. Roads were decent except some patches where we had to cross narrow bridges on the Valapattanam river.
Shubham, a friend who was riding a KTM RC200 had a real brake issue. The first thing we did is to find KTM service station at Kannur and got it checked. It was just a minor brake-oil flow issue because the oil was heated too much while riding. It was all okay.
We reach out destination at OceanGreen HomeStay, Kannur around 5:30 PM. The host is very good and rooms are decent. We had booked only 1 room with 3 beds. We The breakfast they serve is authentic home made Kerala cuisine. The home stay is around 300 meters away from the Thottada beach.
After taking a much needed bath we walked to the beach and had some quiet time there. It felt like it was a private beach. There was hardly any crowd there.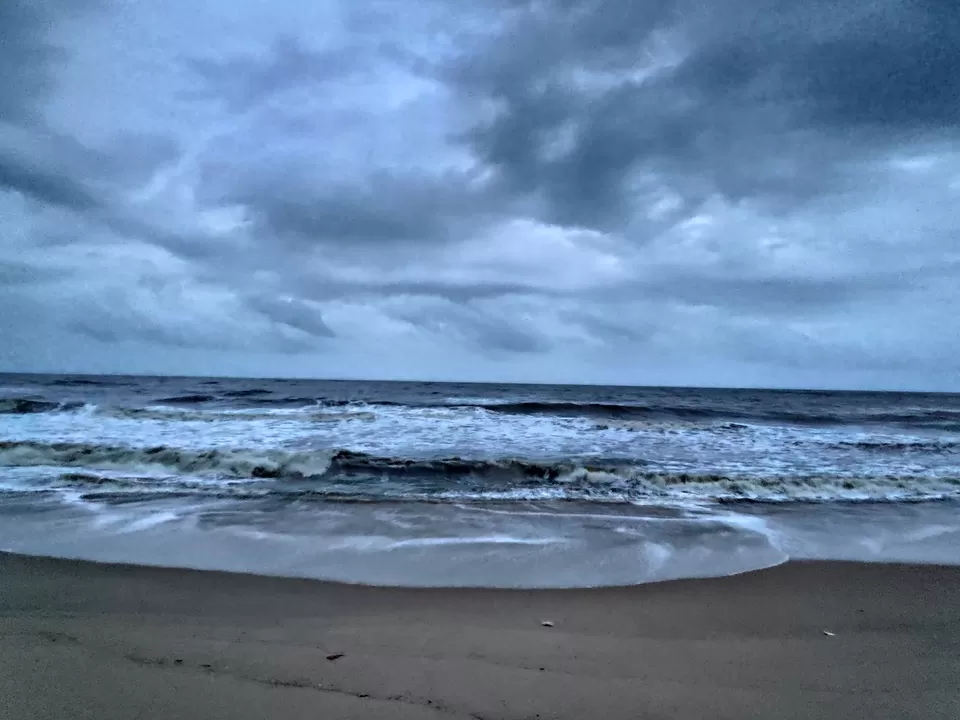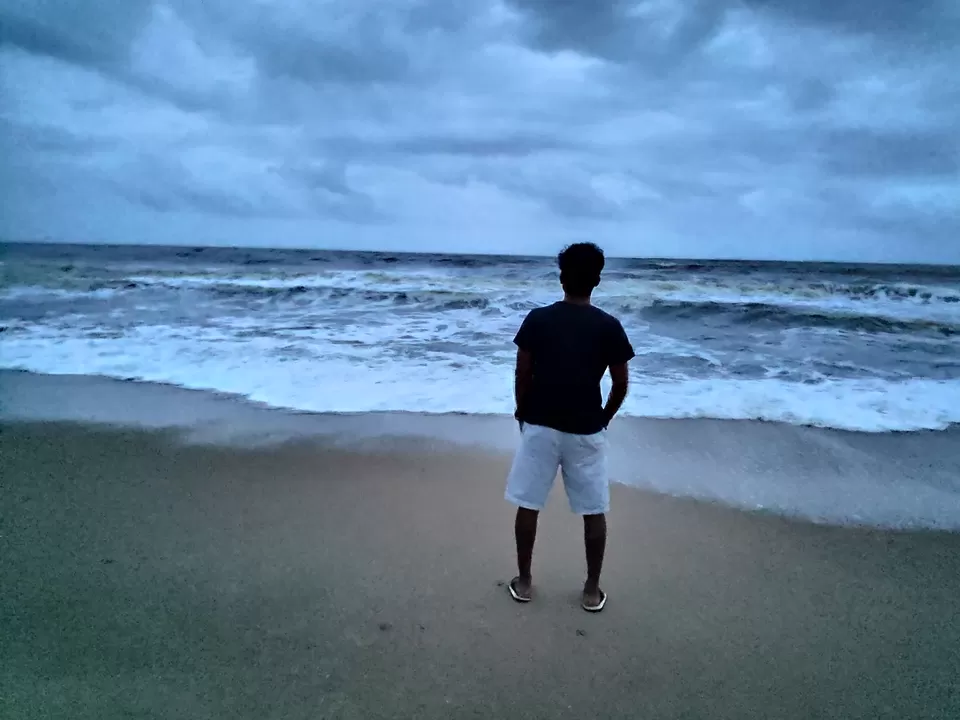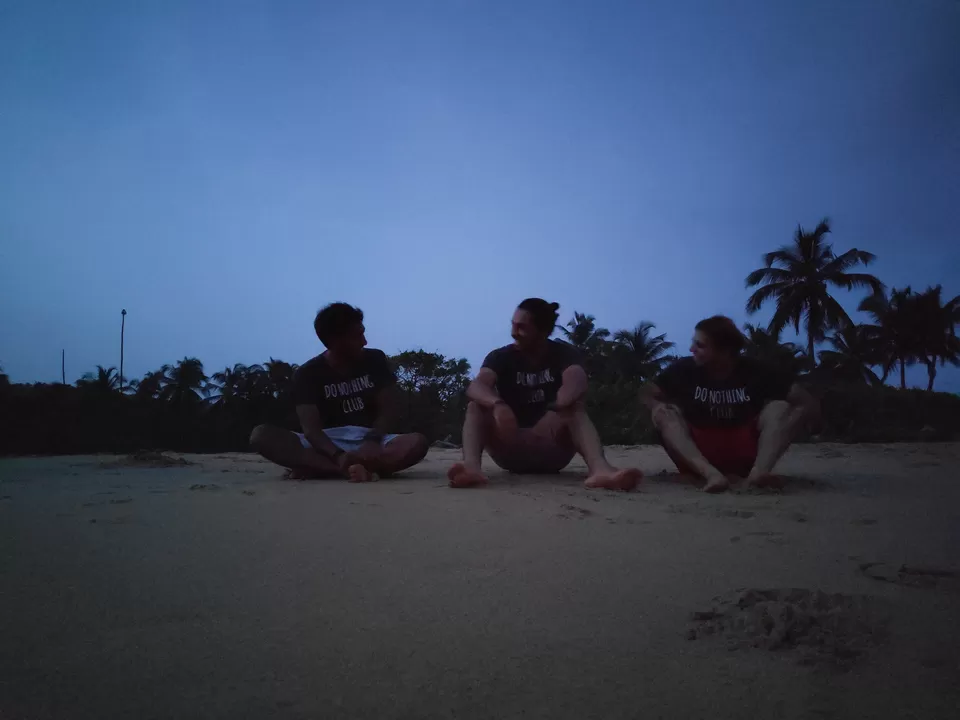 The next day, we decided to go to Muzhuppilangad Drive-in beach where you can drive/ride your vehicle all the way to the beach. The distance wasn't too far from our stay. It was somewhat around 8 KMs. We went thru beautiful Kannur town roads to reach the Drive-in beach. We took bike for a spin in the sand and salty water. It was total fun. Then, we had a mandatory photo session with all our bikes.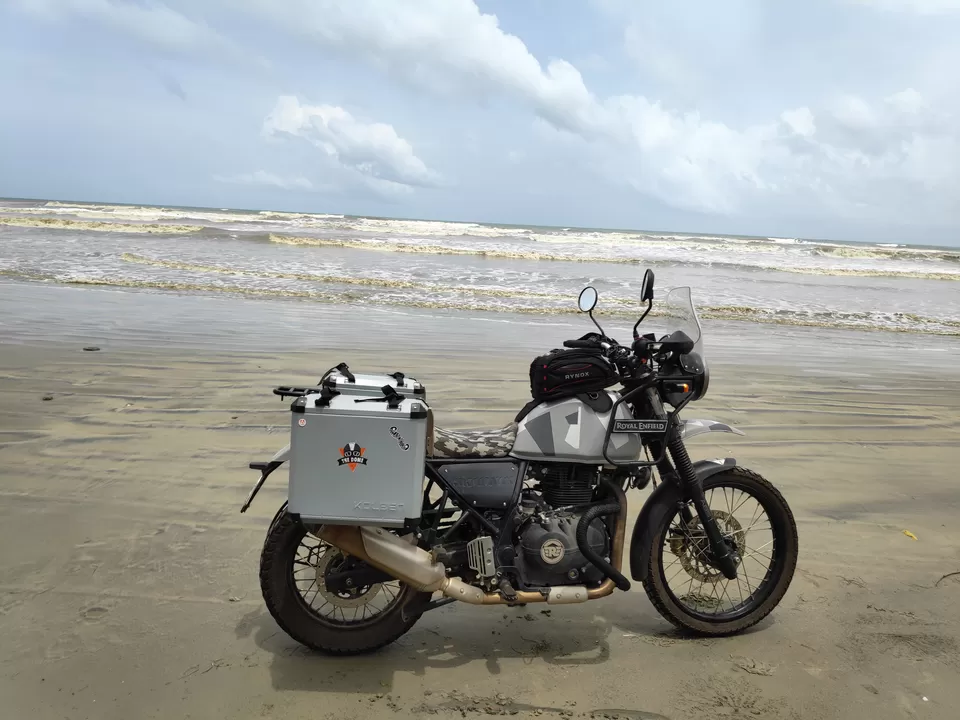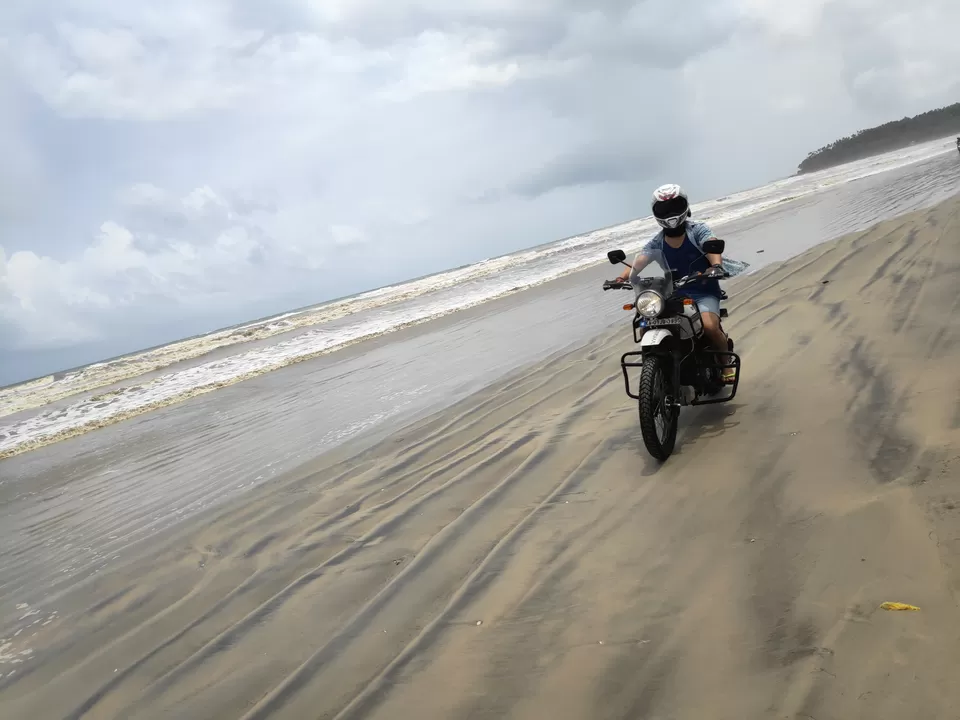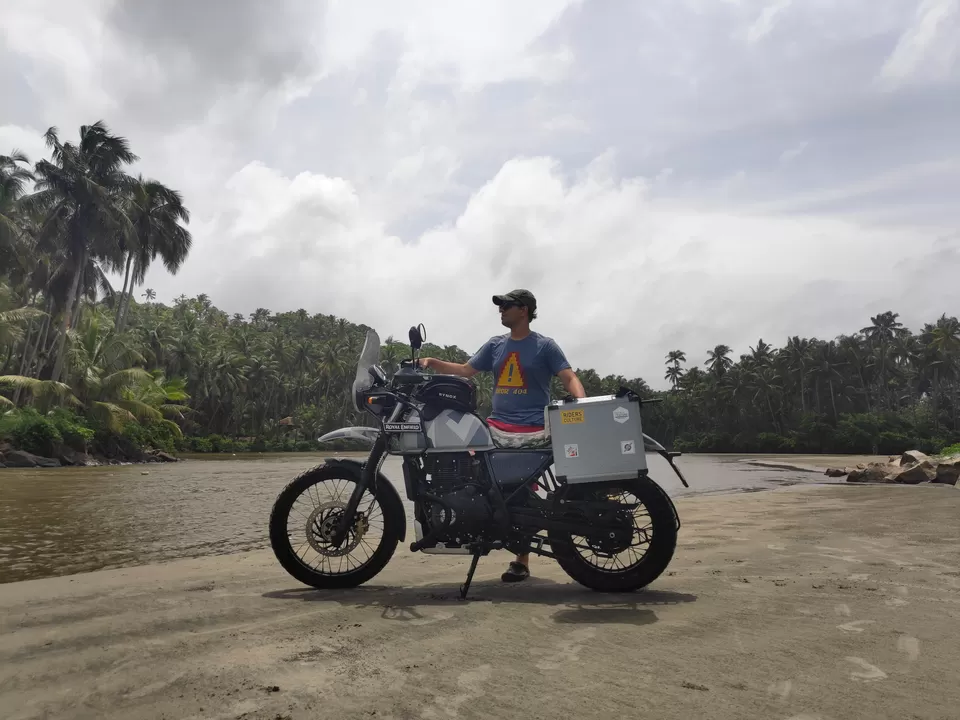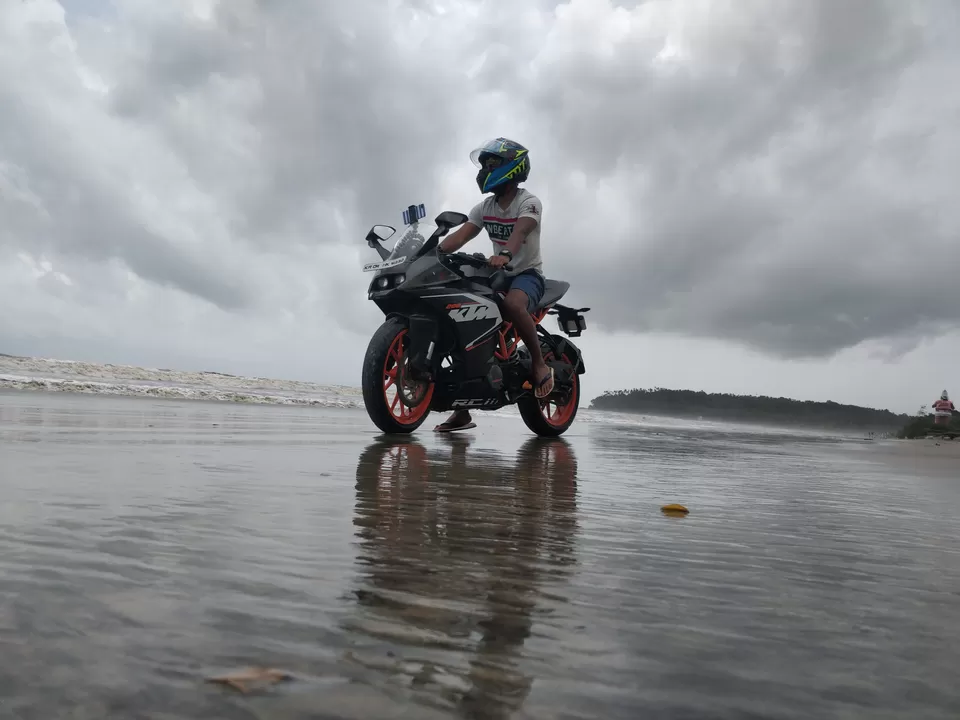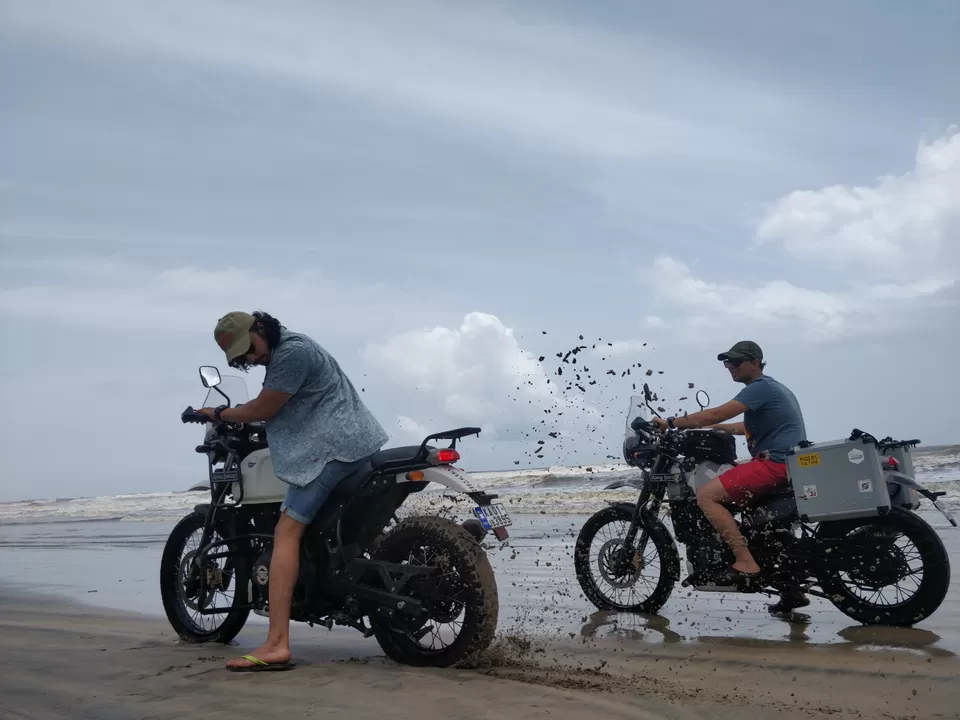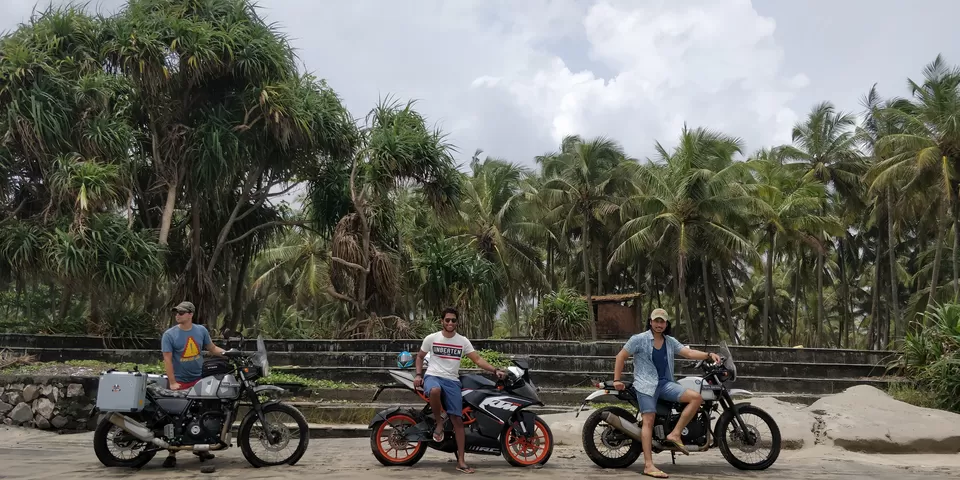 Lastly, I don't have the videos for this trip unfortunately but if you would like to watch some of my ride videos, head over to YouTube and search for 'Bangalore Indies' channel.
Consider subscribing if you like what you see. Thank you.
So, we were a group of 3 riders who planned this ride to Kannur, Kerala from Bangalore on our respective bikes. two of us(myself and Anurag) had Royal Enfield Himalayan ABS and the one had KTM RC200(Shubham).
The distance it was showing was around 330 KMs from Bangalore to our stay. We took this route:
https://goo.gl/maps/nxNyPnWHi1zBxvqQ7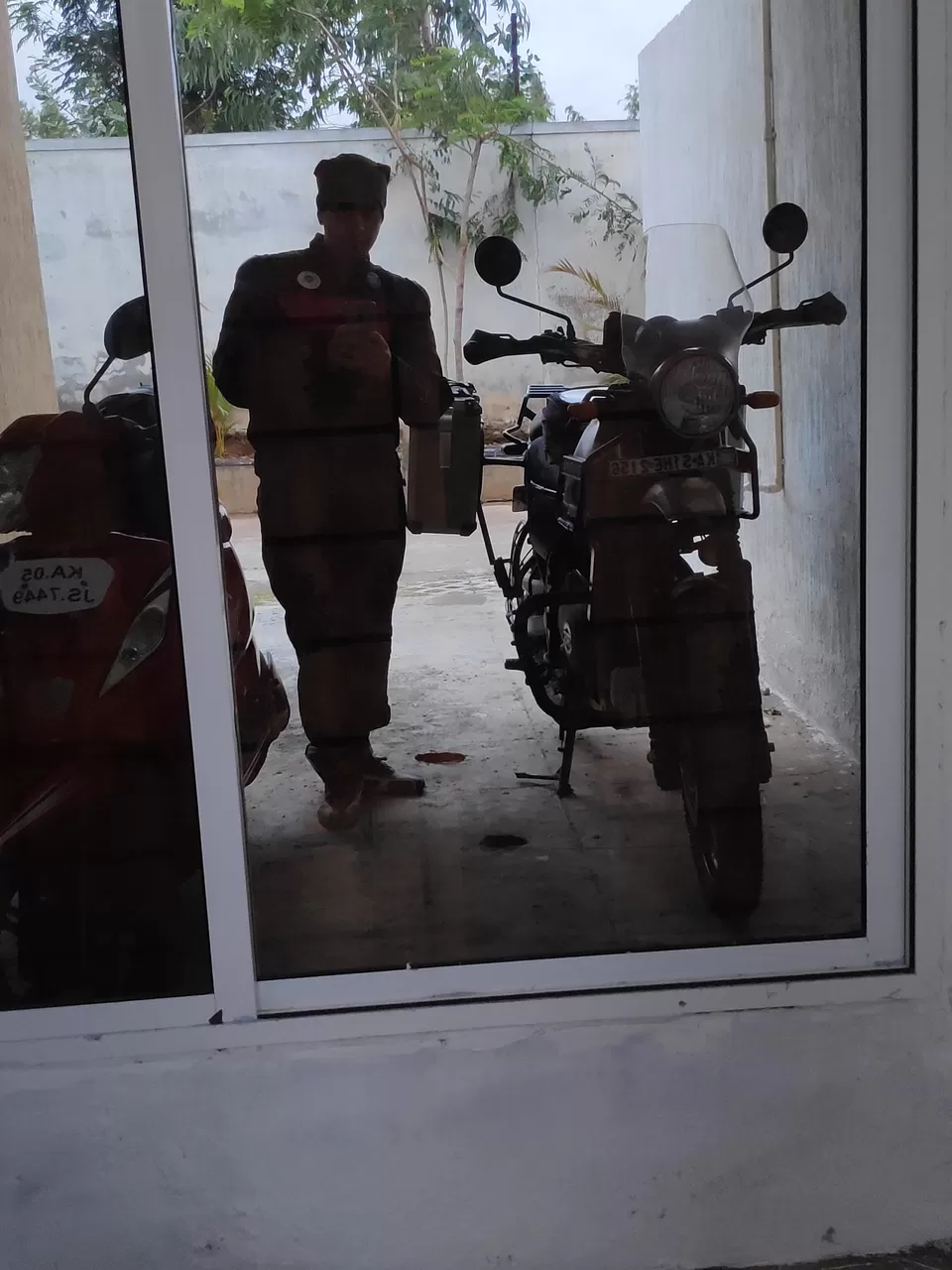 We decided to meet at the Mysore road exit of NICE road from our respective residence at 6 AM but as usual got delayed by almost an hour and we started our ride at 6:50 AM or so.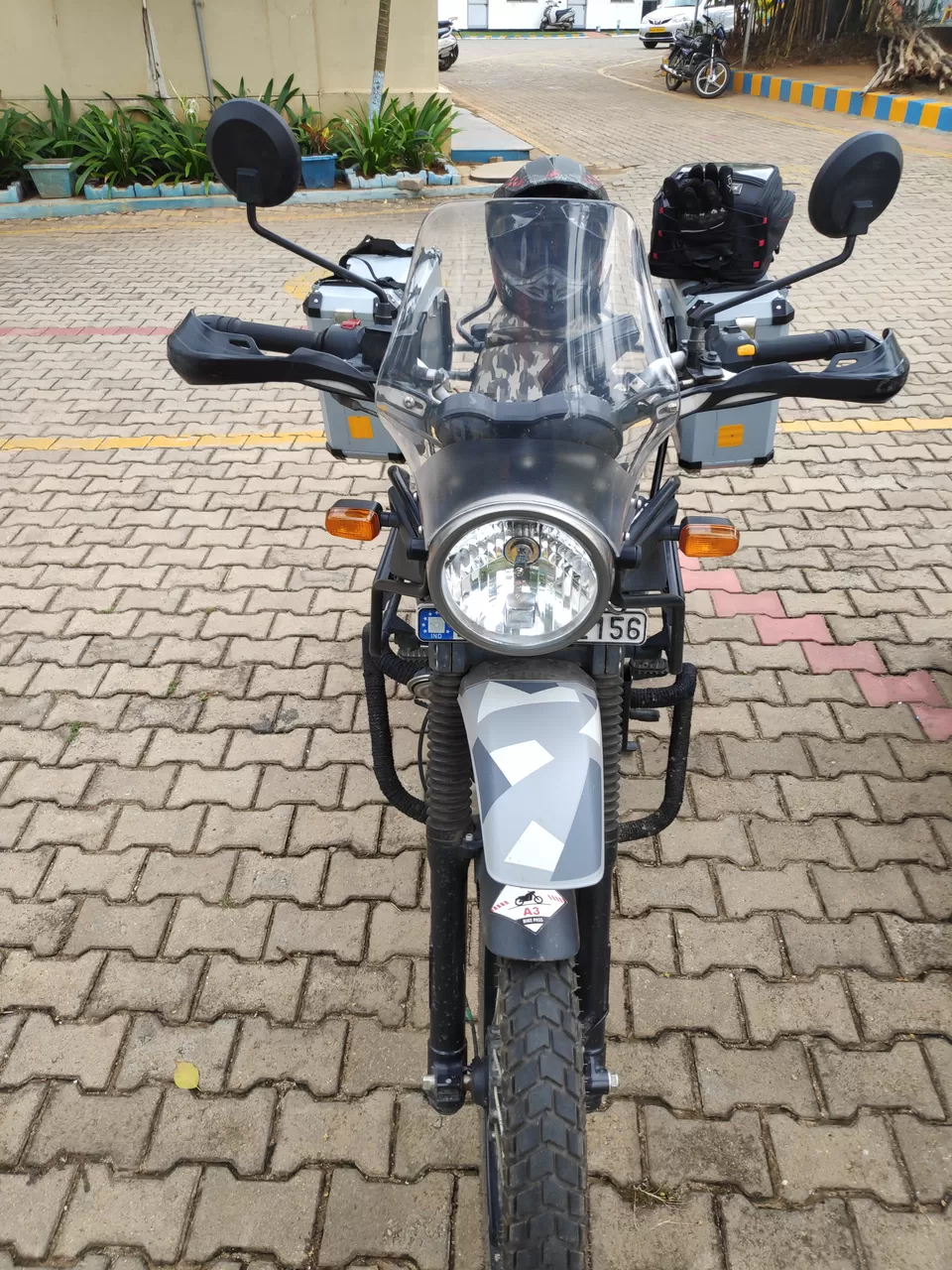 We stopped for breakfast at McDonald's on Mysore road which is in one of Bharat Petroleum gas station at around 8:10 AM or so covering almost 90 KMs.
Now we were on our way to Gonikopalu and it started drizzling as we were approaching towards Karnataka-Kerala border in the Coorg district. It started pouring in 10-15 mins and we were completely drenched. There is a V junction where we took left towards Kerala border around Keriti reserve forest. If you take a right, it goes to Virajpet, Coorg. We were also feeling hungry around this time so thought of finding a decent place to have our lunch. We found a very small hotel attached to a small house and decided to stopover for lunch. We had a simple South Indian meal with some eggs and hot rasam, it tasted really good. The hotel name was written in kannada and I did not take out my phone there because we were all drenched in rain and just wanted to carry on riding in the rain.
We were hungry after having a great time at the beach with our bikes. We decided to go to a cafe in Kannur town. I can't seem to recollect the cafe again but I do have some photos of the food we had there.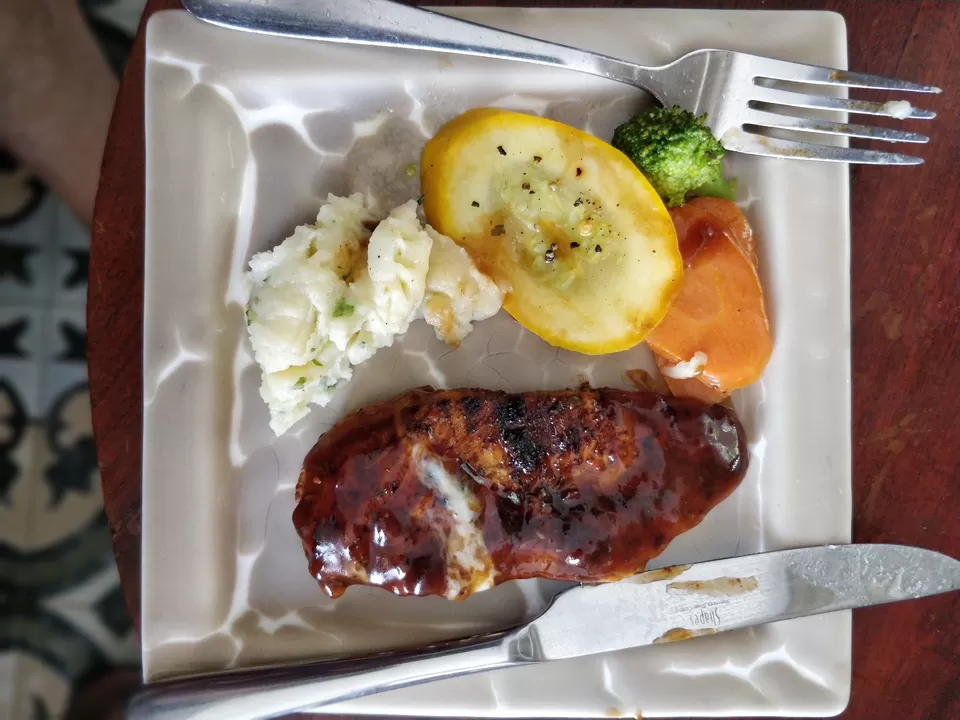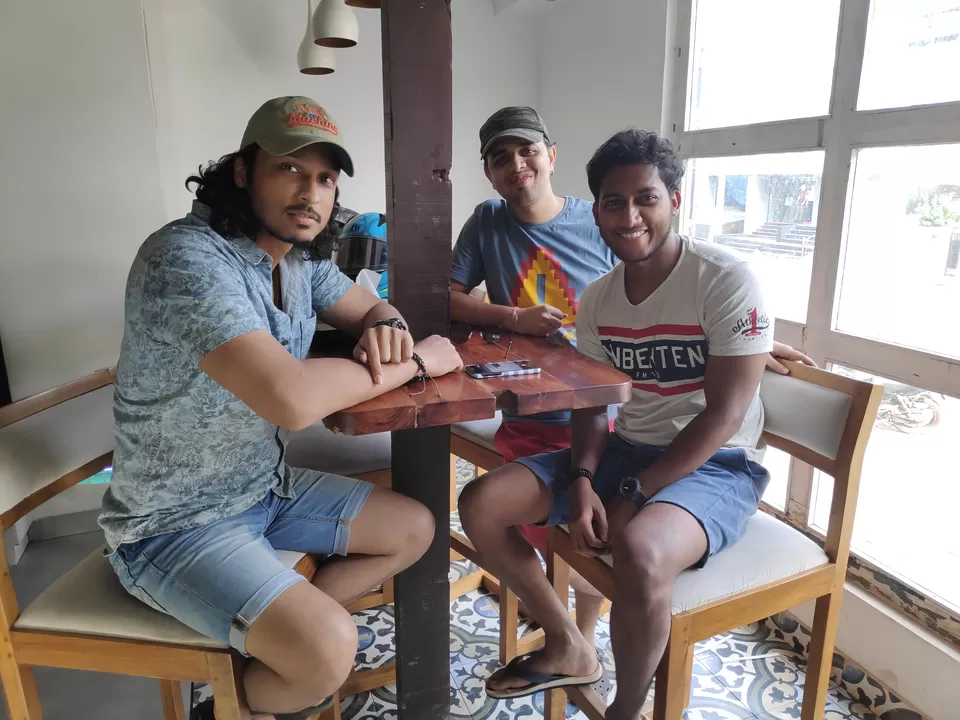 After a filling lunch we decided to go to St Angelo fort. It was again not very far from where we were. Around 15mins ride and we had reached the fort. The fort is huge and you've to walk almost 2-2.5 KMs to take 1 entire round of the fort. The parking is also a bit far.
The fort is on the sea shore and the structure of it is beautiful. The fort is made by Portuguese in during british times in India. Here are some pics.
After spending some time at the fort, we headed back to our home stay and back to the beach in the evening. That beach had absolutely no one there and it was a almost full moon. The place looked very serene and beautiful.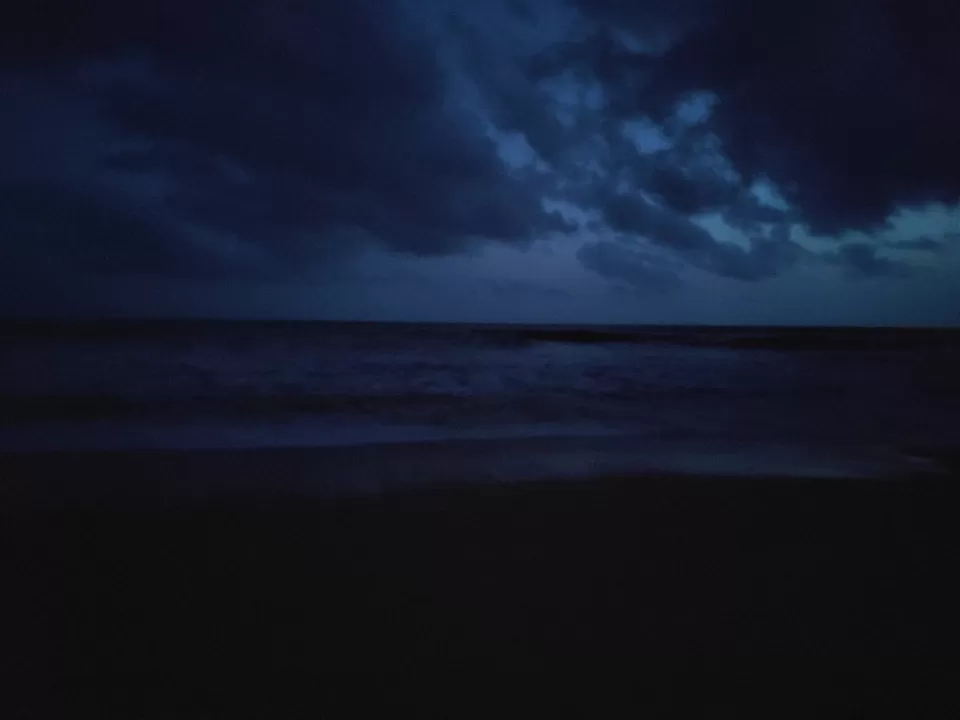 Next day morning we had to start back for Bangalore. As usual, we woke up late and finished breakfast at around 11 am. We went back again to the beach for a quick walk as we had not seen this beach which is close to our homestay in day light. The sea was rough with strong waves. We anyway did not have a plan to take a dip due to time constraint.
We started the ride back to Bangalore at around 12:30 pm and we took the exact same route. This time the rain gods were resting so we did not have to face any rain on our way back.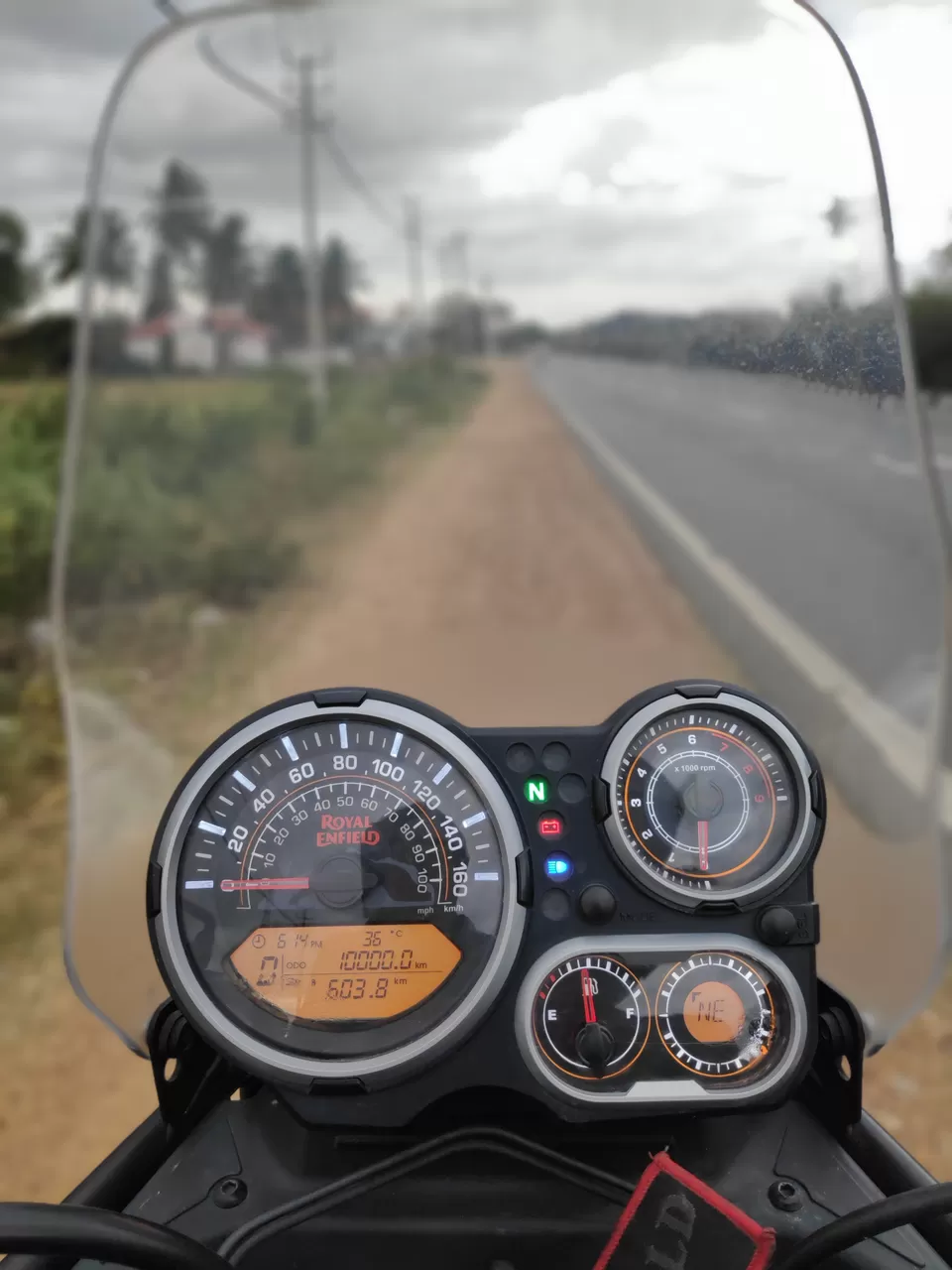 We reached back home around 11:00 PM as we did not rush much while coming back. We took some good 3-4 breaks for lunch, snacks tea/coffee and fueling up.
All in all it was a great ride with great experiences and time well spent with friends. Here are some more pictures from the ride.
Frequent Searches Leading To This Page:-
Bike trip from bangalore, bangalore holiday tour package, bike ride from bangalore on weekends, bike trip to beaches from bangalore, weekend getaways from bangalore