Strolling along the colourful bungalows on one side and the splashing waves of Bay of Bengal, on the other side. Yes!!! I am at the Union territory where a part of French civilisation is preserved. Yes, I am at Pondicherry.
After a sumptuous dinner with my brother, at Cafe Tryst, we left late in the evening from Chennai on Bike. We Reached directly to the Rock-Beach at mid night via ECR,drenched wholly in heavy rain.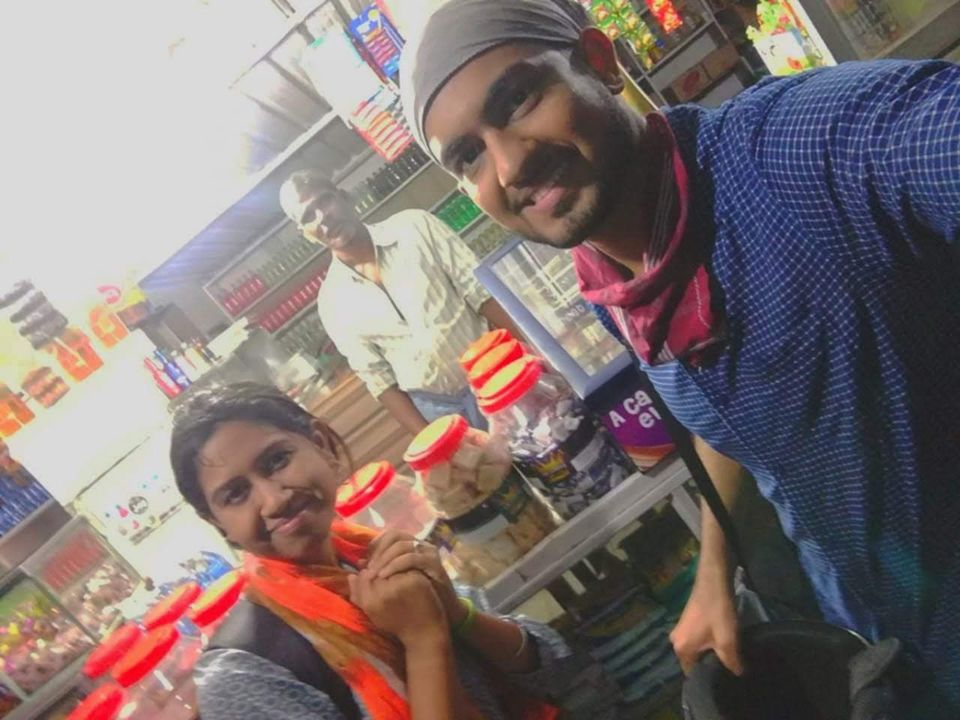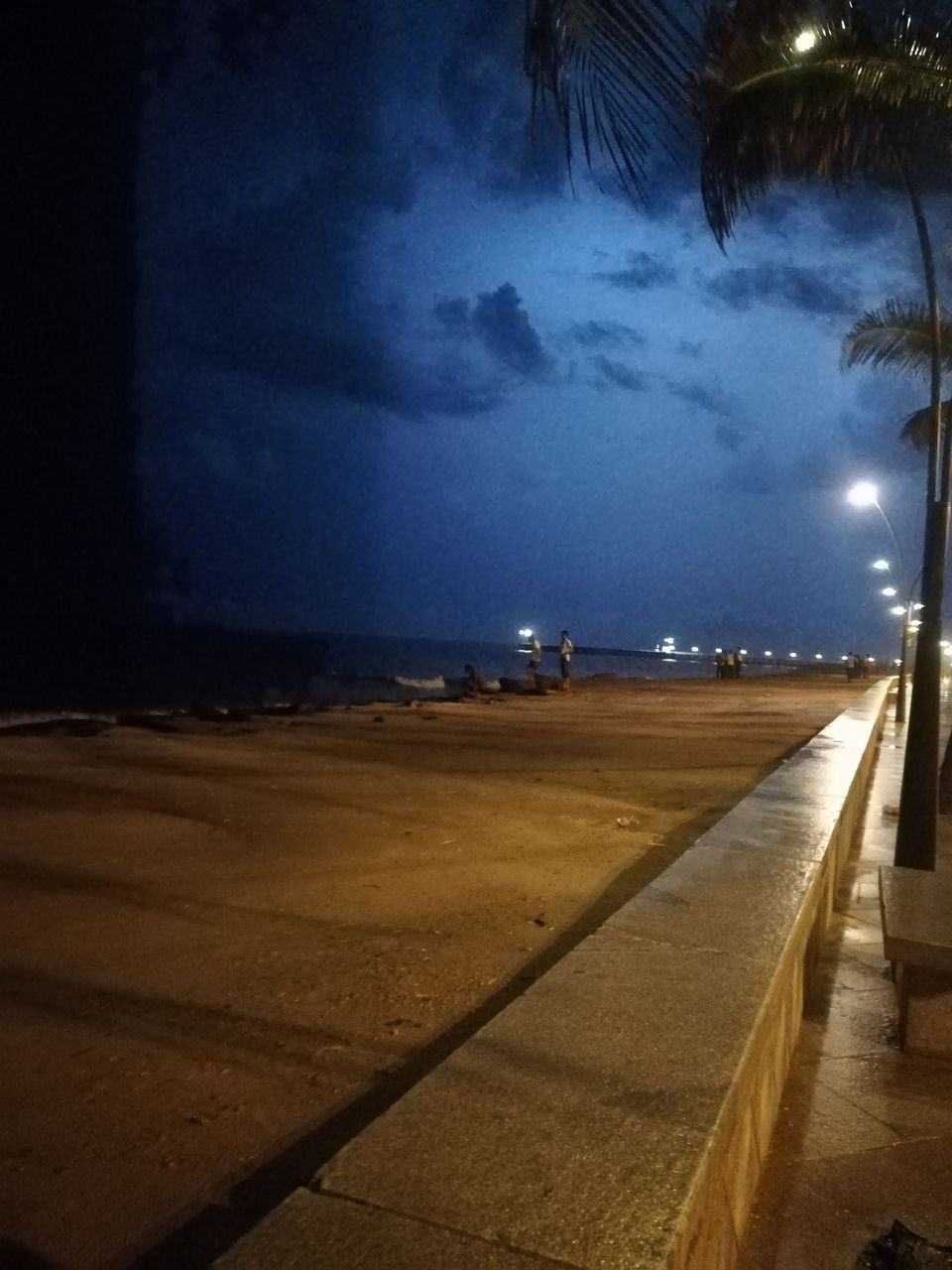 True, sometimes unplanned things work better than the planned!
Day 1 - We couldn't pre-book a hotel or hostel, so we decided to spend the whole night at Rock beach and to hunt for a hostel after sunrise. Well, we hadn't predicted that it would rain the whole night making it the most memorable one!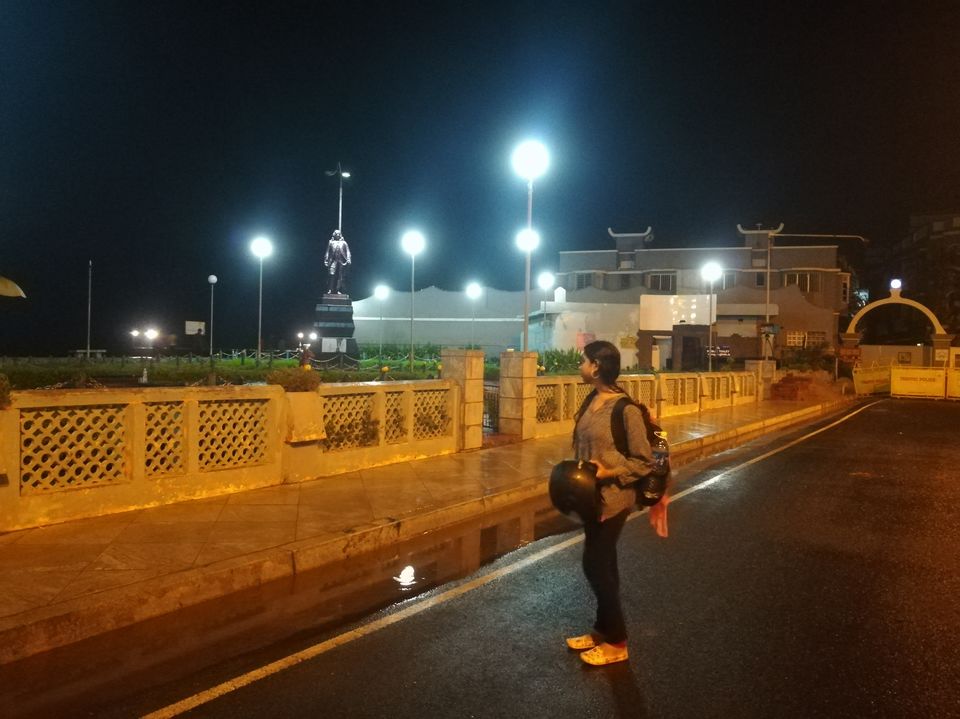 I know it's not a very great idea but I think, people who love to explore cities at night (like me), should at least once,spend a night here on this beach strolling and walking along the clean & safe street, sipping Hot chocolate to warm yourself at 24 hours open Le' Cafe. I loved the concept of 'no vehicle zone' on this road which stretches up to 1.3 kilometres beside the sea.
Sunrise from this place is worth watching. You will never forget the Orange Blue-ish colours of sunrise from the vast expanse of Bay of Bengal.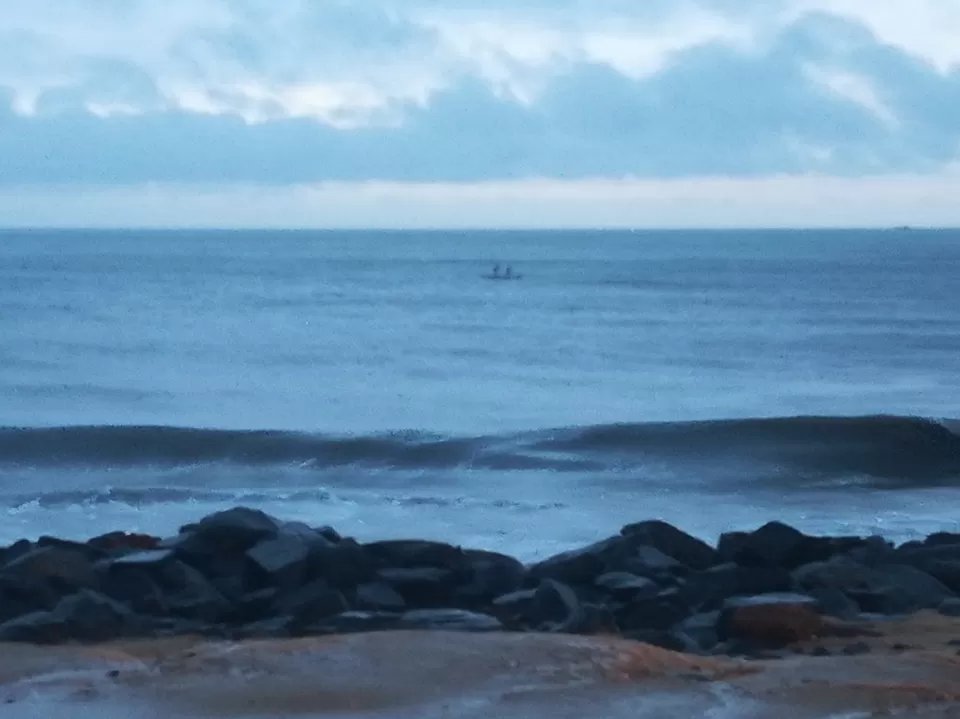 After having a nap for few hours in our hostel, we were again ready to hit the town. We already missed the chance to visit Auroville, as pre-appointments are mandatory here. Auroville is a township where people from different nations can come & live in Harmony & Peace.
So yes,
Tip#1: If planning for Auroville, you need to book it in advance. Also, booking counter is open till 3 PM only, so reach before the time to get your pass for next day.
The next place to visit is Sri Aurbindo Ashram. Tourists from various countries visit this Ashram to seek enlightenment. While meditating under the tree with so many people, away from the urban chores, you can actually listen to your heart.
If you are a peace-seeker, this place should definitely be in your bucket-list.
Tip#2: Please maintain the silence of the place and follow the rules.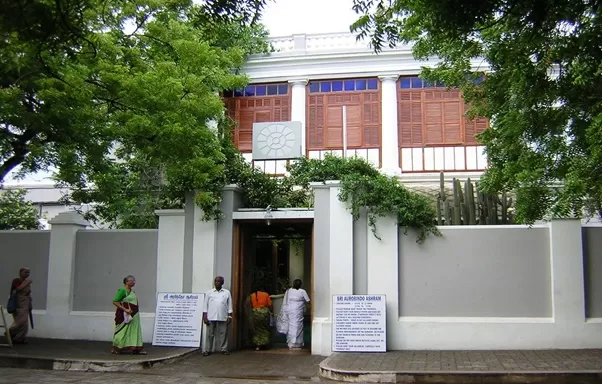 Next place we visited is Manakula Vinayagar Temple, a Ganesh temple which was constructed before 1666 A.D., when French made this town their home. Looking at the beauty and antiquity of temple, you are forced to appreciate our Indian Culture which isn't faded after years of colonisation.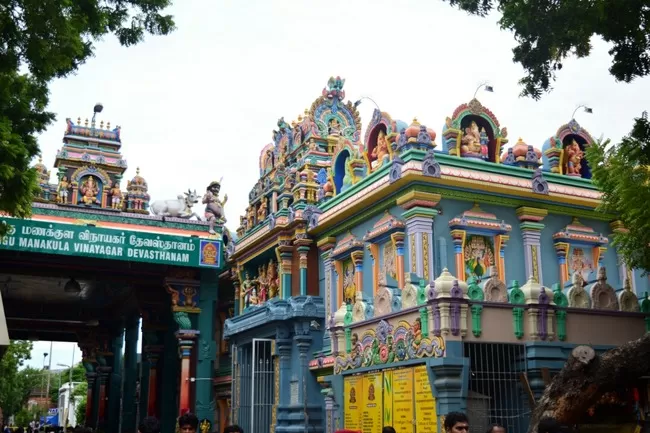 Pilgrims here are entertained by Temple elephant who collect coins from pilgrims and showers blessings through its trunk. Well, no offence to Temple authorities, but I personally don't motivate such practices as on the flip side, elephants or animals are abused in the name of training.
Temple timings: 5.45 AM to 12.30 PM & 4.00PM to 9 PM.
It was already 5 PM and even after knowing that we would be missing so many to-be-seen beaches and churches, we again headed for ROCK BEACH . :D The laid back atmosphere of the sea-front is very soothing. Mumbaikars may compare it to Marine drive but there is a huge difference which is specially made by the French architecture in front of the road. Secondly, I found this place to be very clean and well maintained. We sat on the rocks till sunset listening to "Let it Happen" by Tame Impala.
The famous statues of Mahatma Gandhi and French Governor Dupleix enriches the historic importance of this street which is also called Goubert Avenue.
The best way to explore the White Town is either by walking or cycling. We chose the former and parked our bike at one place. Bunglows in Yellow with white colour background, arched gates with Bougainvillea spreading on their top - for sometime, you will even forget that you are in India!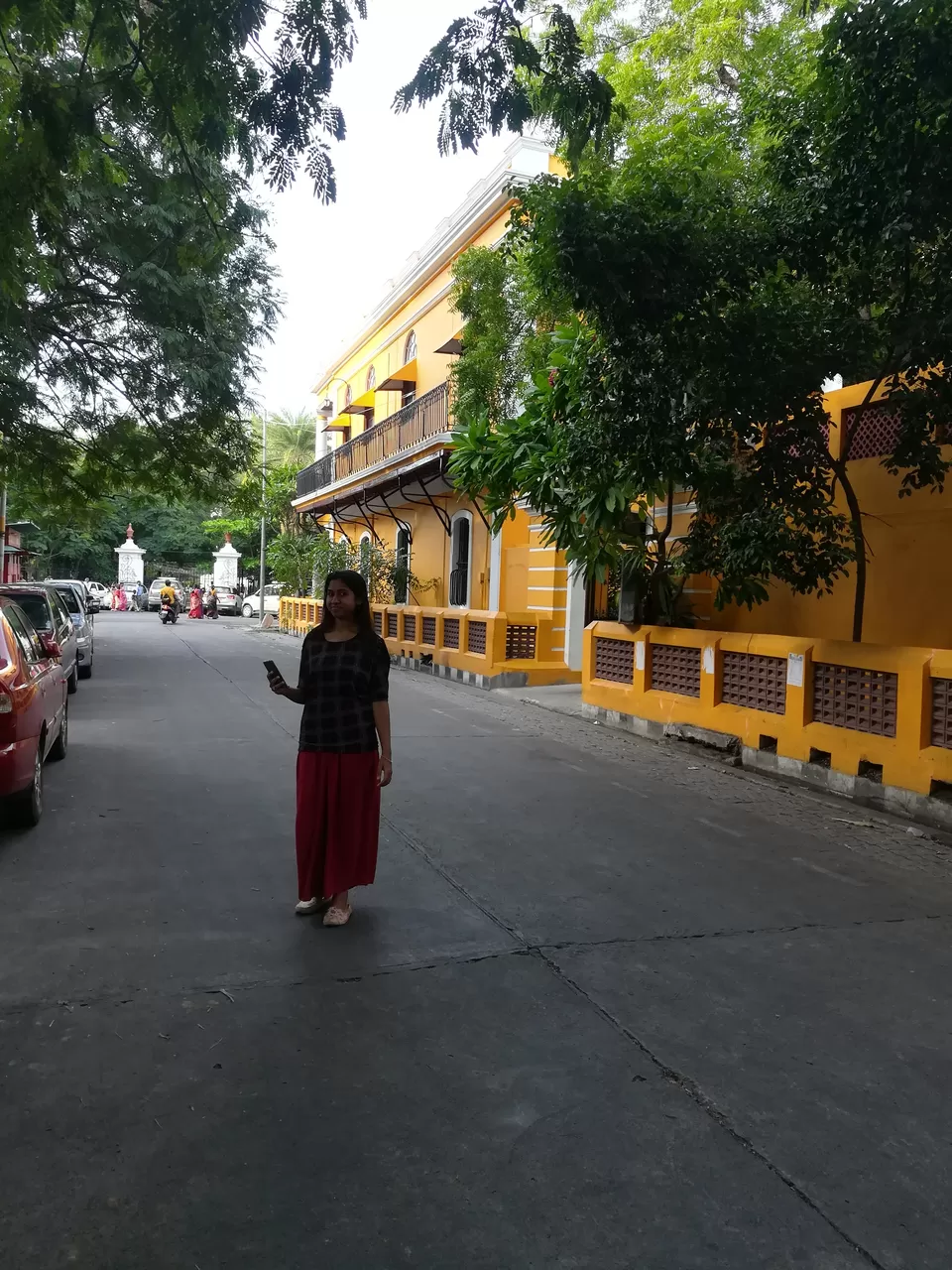 Now we were in a mood to pamper our taste-buds and for dinner, my brother had already chosen one of the best cafes of Pondi- Cafe Xtasi, famous for wood- fired Pizza. We ordered Bruschetta and vegetate Burger and we loved them. ❤️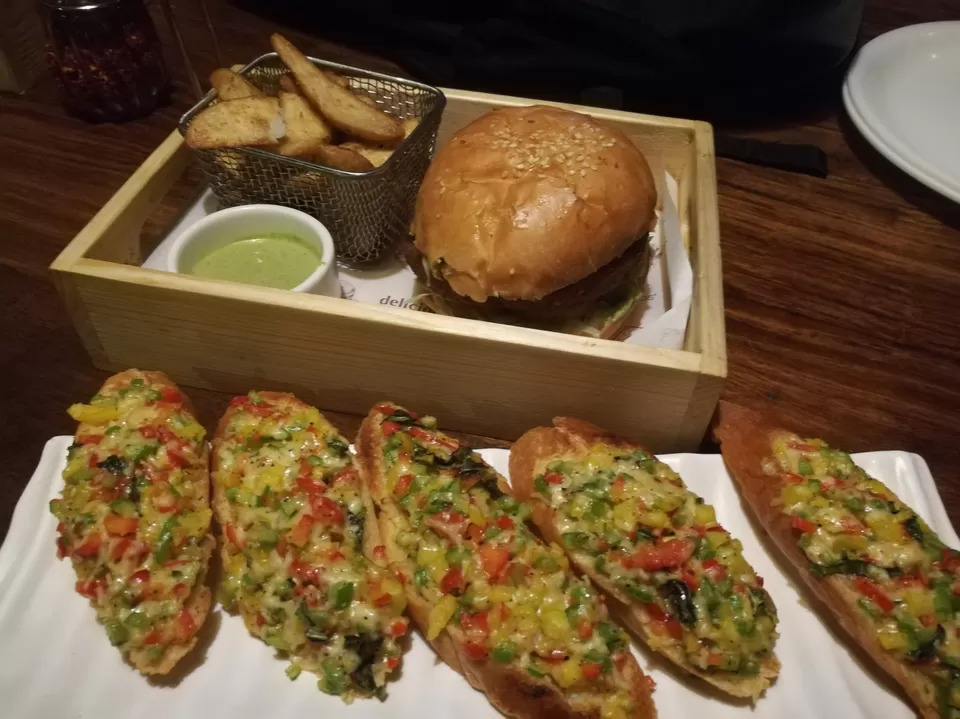 Timings: 11 AM to 11 PM.
Please note, Pondicherry is a heaven for food-lovers. Here you can find varieties of original French cuisines to traditional South Indian food.
After stuffing ourselves with yummy food, we enjoyed street shopping.
Tip#3: Get ready with your bargaining skills while shopping on Pondi- streets.
I bought a traditional wooden artefact from a sweet couple as a souvenir.
Before returning to our room, we wanted to enjoy nightlife of this city. And so we entered Le' Space.
It is a cafe with Bohemian Ambience!!!!! Crowd was very decent and guess what was being played there? Jazz Music. ❤️ No dhik-chik , No loud music. This place compliments the calmness of the town. I liked the cocktail i ordered here, which had a slight pinch of alcohol in it.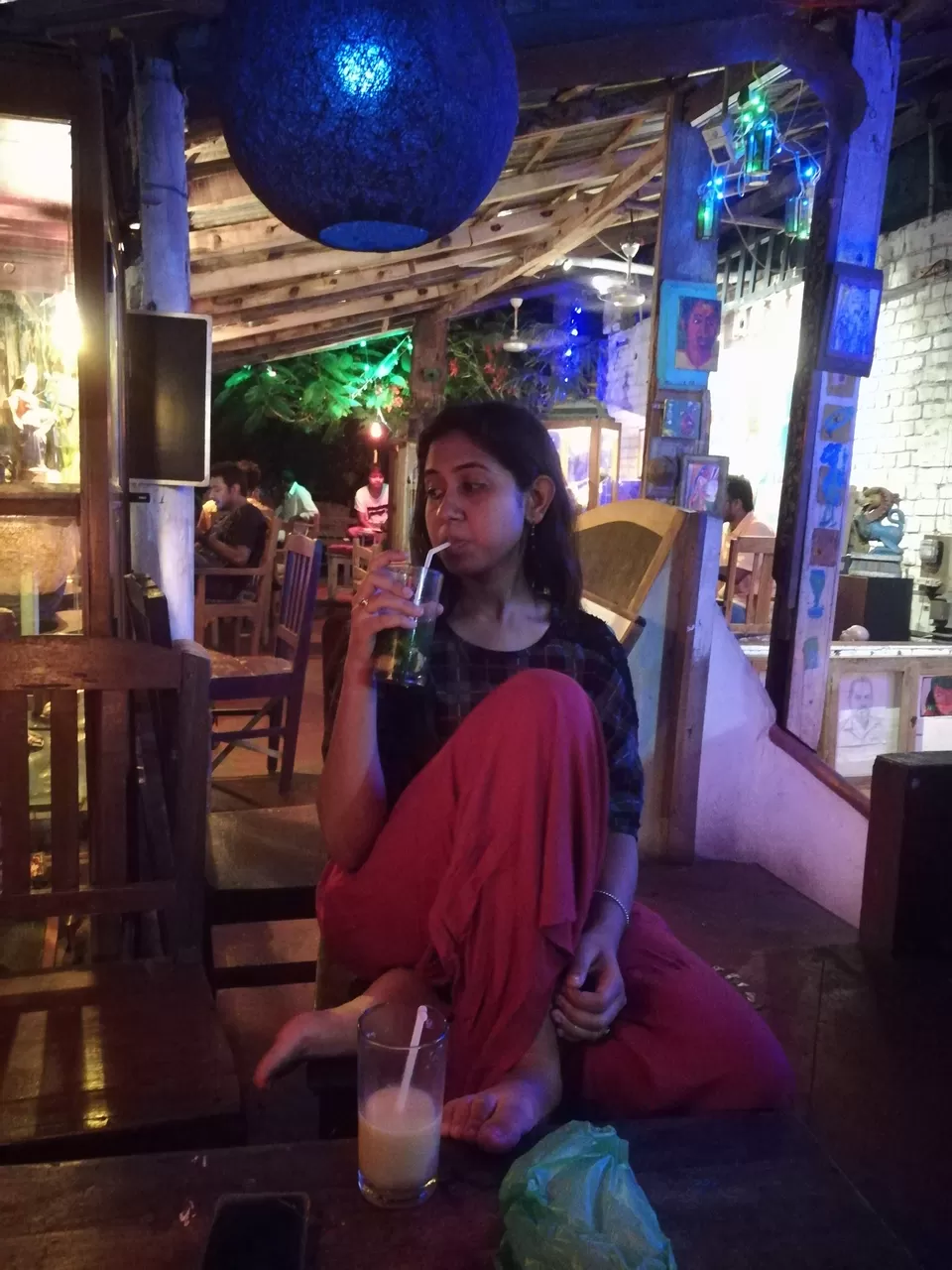 Day 3 - After mouth-watering plates of Idli-Sambhar in our breakfast from a local vendor (the taste is still on my taste buds), we headed to Pitachavaram Mangrove Forest. It is at a distance of 75 kms from Pondicherry and is the second largest mangroves of the world.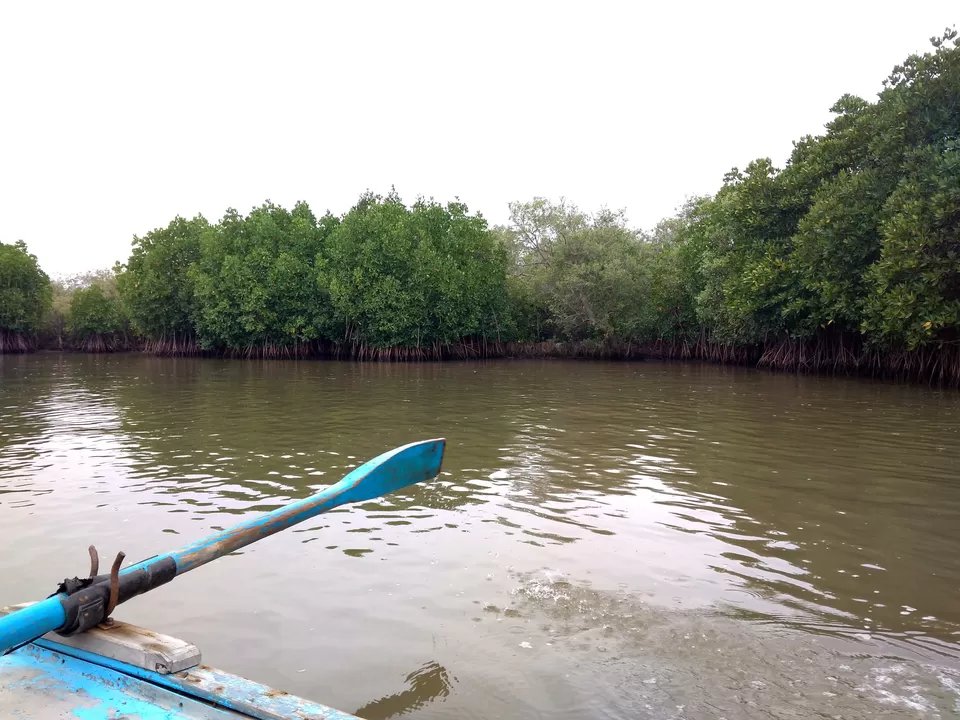 There are motor boats as well as row boats available but if you want to enter into the deep forests, better to hire a row boat. We took a row boat of 5 people for rs. 300 each. We gave rs.500 extra to boatman & he took us deep inside the forest. Except the splash of rowing, songs of birds and creeking sound of water insects, everything was silent and we were floating slowly through the canal amidst the dense forest. Here one can find nature in its most raw form.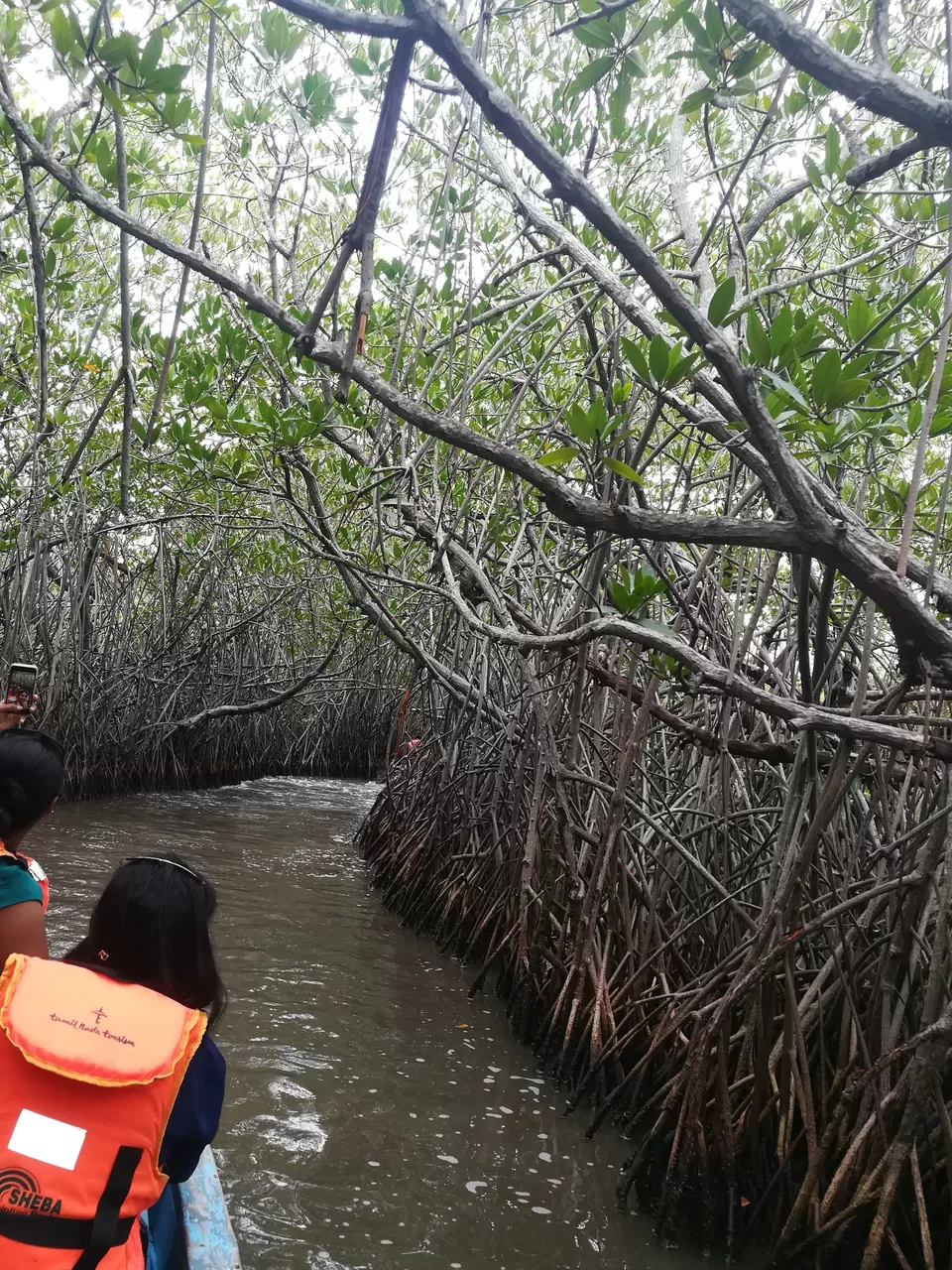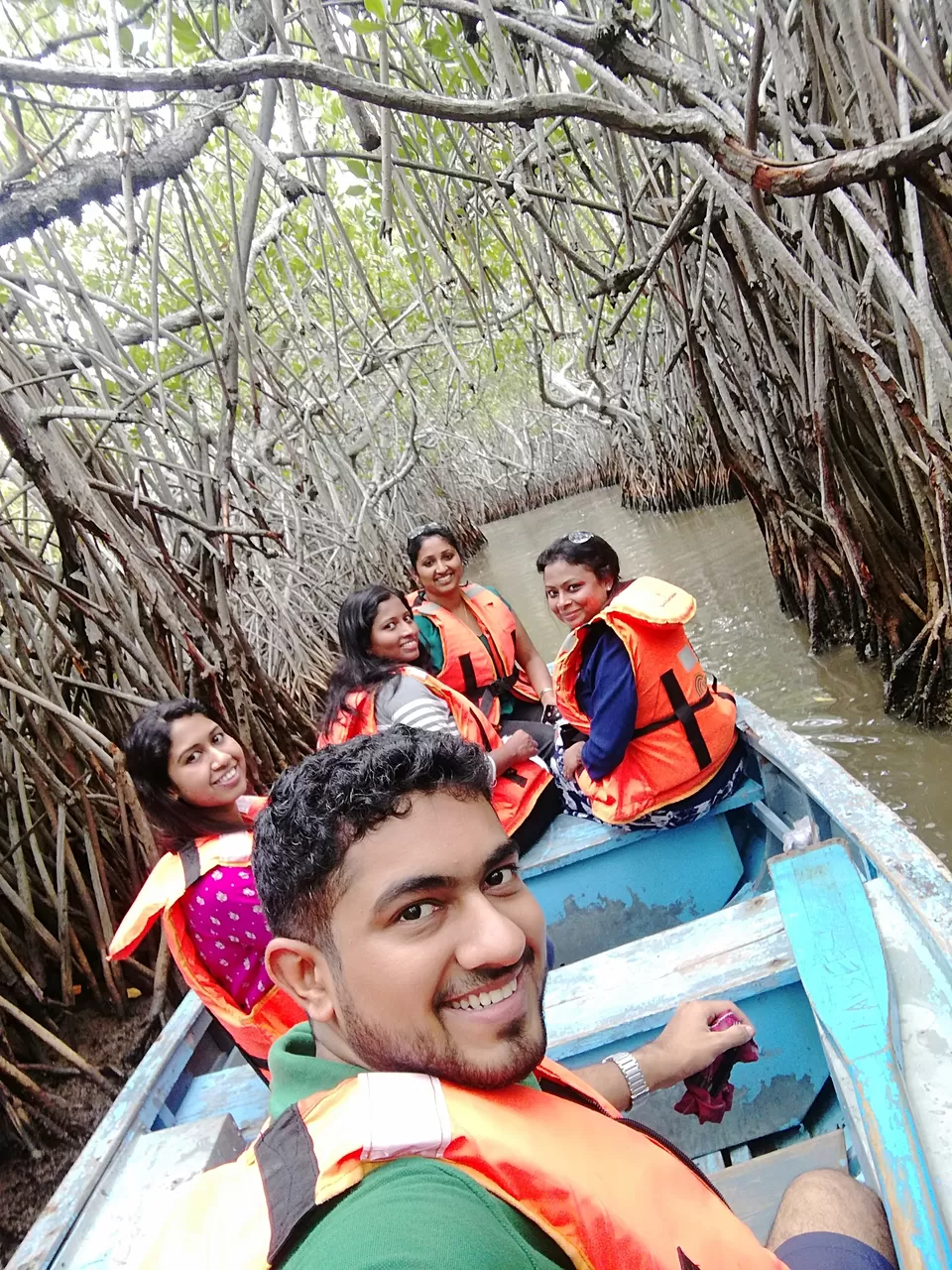 We left for Pondicherry at around 2 PM and on our way back,we had a delicious home made South Indian Thali as our lunch, again from a local roadside vendor. It's not always about expensive stay and meals, it's about how lovingly people host you. :)
This was our last day at Pondicherry and now we were ready to hit the beach. Among so many pristine beaches, we chose paradise beach. We were so busy in playing and jumping on the water that we missed the track of time. It was around 6.30 PM when we realised that it's too late as we had to ride the same evening to our next destination, Mahabalipuram!!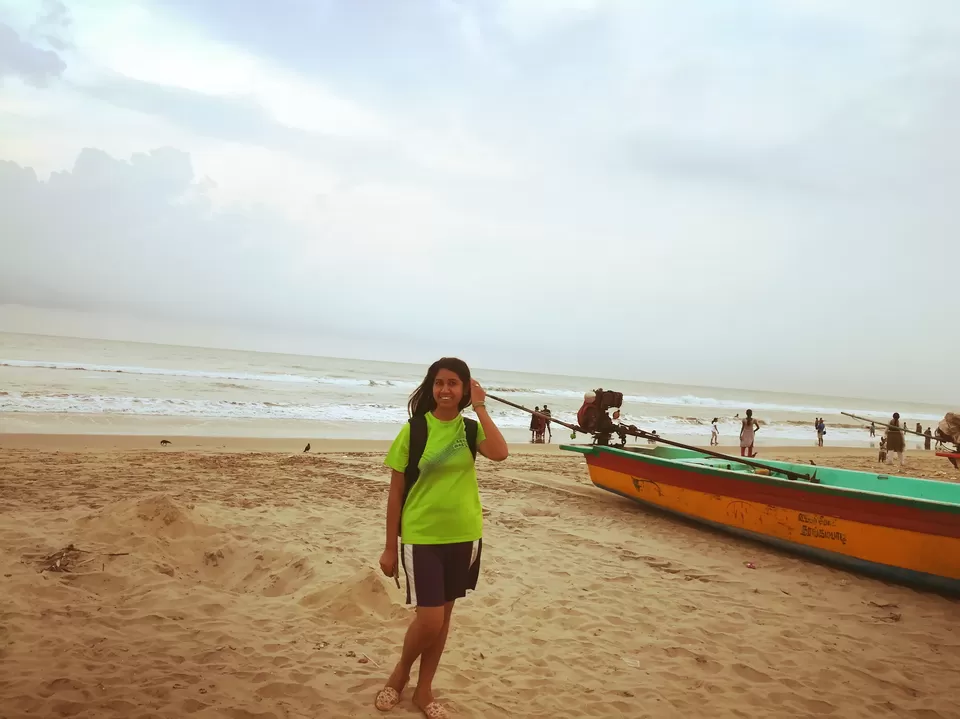 The most thrilling experience was when we forgot the lane in which we had parked our bike. Now it was all dark, we were roaming beside the roaring sea, few stars twinkling above our head, and no tourists around. Few fishermen tried to help us but due to the language constraint, we couldn't communicate properly. After a search of about half an hour, we found our bike.
And finally, we bid goodbye to the city of beautiful beaches and french streets. And yet again, I am planning for 2nd trip to this city.
If you are looking for a peaceful and rejuvenating holiday, Pondicherry is perfect.