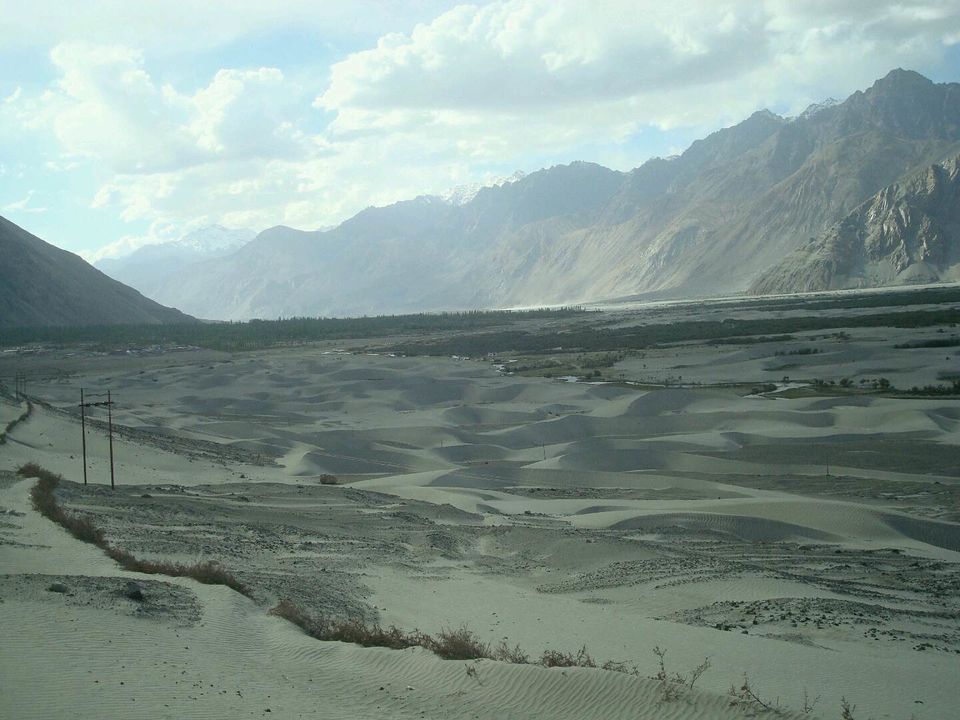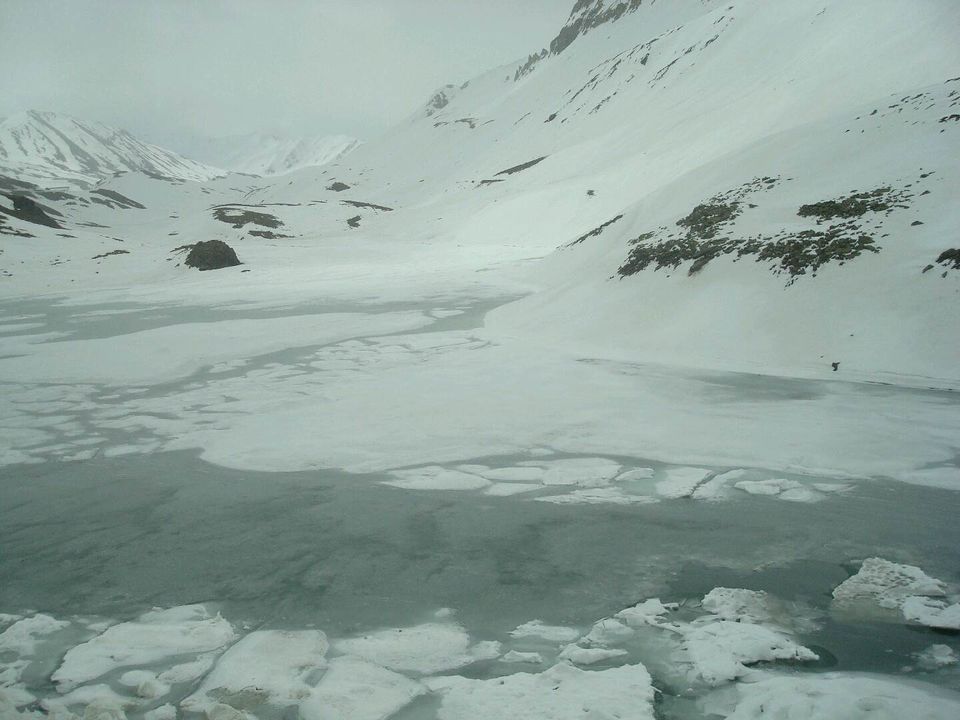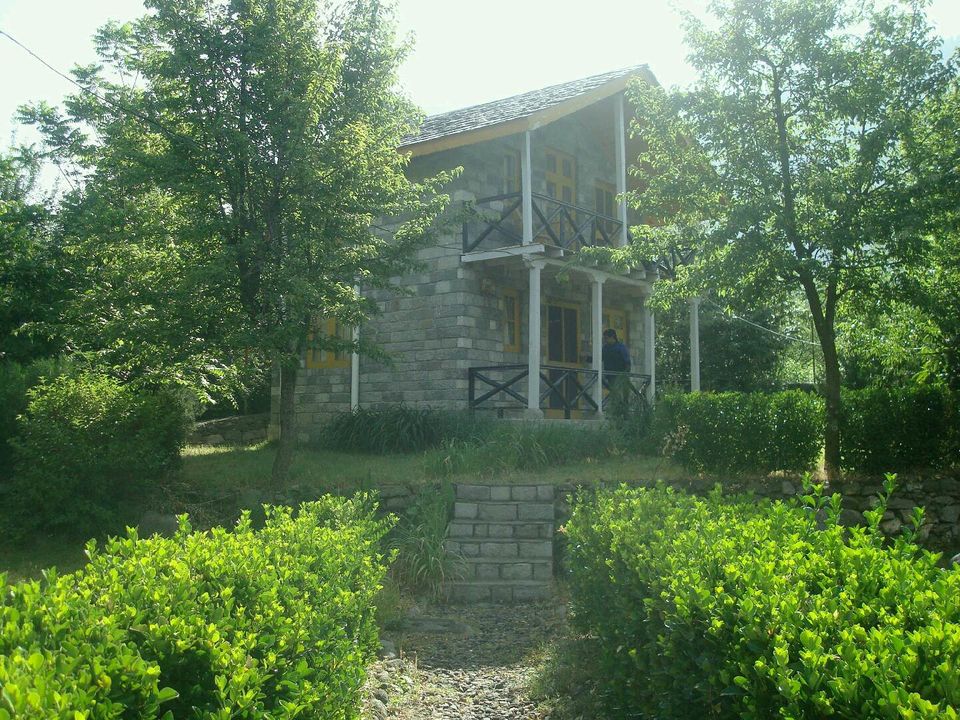 We traveled from Pune to Chandigarh by train and later bus. The actual journey starts from Chandigarh.
Day 1 - Overnight bus from Chandigarh to Manali.
Spend 1 day in Manali. Generally important for acclimatisation. Leave next day early morning.
Day 2 - Cross Rohtang Pass. Drive through beautiful valleys and snow mountains. Stay at Jispa.
Day 3 - Head to Tsokar. Day drive. Spend night there. (When we stayed, it was extremely cold! The water in the bathrooms had frozen and we woke up to having to use ice for our morning needs)

Day 4 - Early morning, head to Leh. Spend the rest of the day in Leh, visiting monasteries nearby.
Day 5 - Still in Leh. Need to acclimatise to the height since we are going to head towards Khardungla next, which is arguably the highest motor able road in the world.

Day 6 - Leave for Nubra early in the morning - which takes us through Khardungla. Visited Diskit monastery on the way.

Day 7 - Enjoy the sand dunes in Nubra. Leave for Leh in the afternoon. If you are feeling particularly adventurous, you can cycle down Khardungla - some people from our group did.

Day 8 - Next day we left for Pangong. Made famous because of the 3 Idiots movie - It does not fail to disappoint! Beautiful, never-ending clear blue waters against the backdrop of typical brown Ladakh mountains - one of the most beautiful sights ever!  Spend the night at Pangong.
Day 9 - Back to Leh. Here we stayed at a beautiful hotel, just outside the city of Leh,  in tents, with a campfire at night and watching stars in the clear night sky. Unfortunately, I don't remember the name of this hotel. Nor do I have any photos.

Day 10 - Relax. Visited Leh market. Roamed around in Leh lazily.

Day 11 -  We took a flight back to Delhi and from there to Pune.
I have put up the rest of the photos from our trip here. Do check them out.