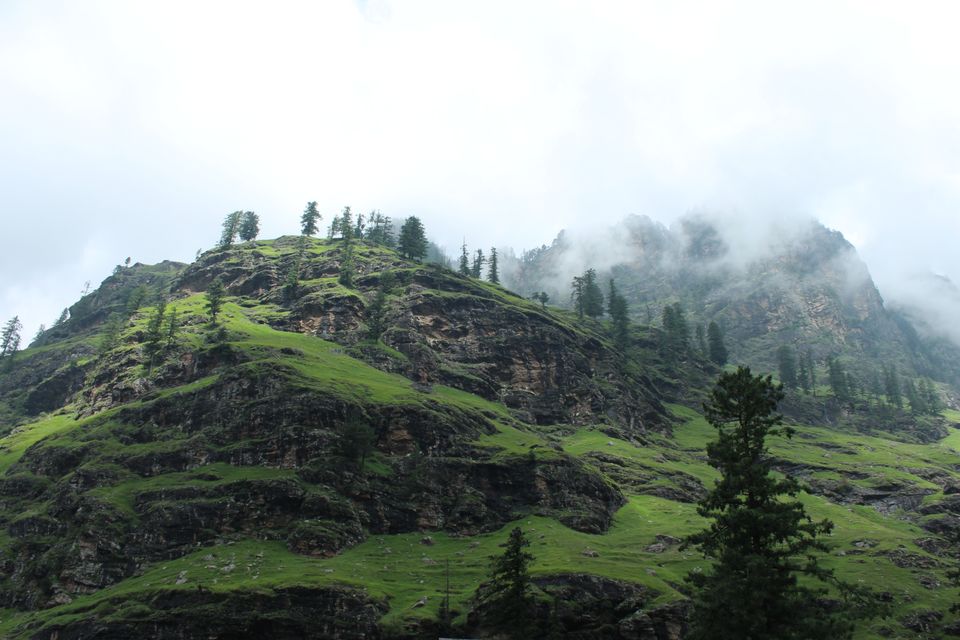 Travel to me is like food for the mind and soul! And every time I saw articles or blogs on trips to any destination, I made a mental note on my favorite list. Leh Ladakh was at the top of the list! I had always dreamt of going there someday and 'boy am I glad that I made it there'. It was one of the best experiences of my life and I recommend that everyone should go there at least once. The beauty, the mountains, the rivers, the lake, the desert, the people………….. I don't know where to begin!!!
So on to business: What will you find in my article – an itinerary, an approximate budget, pics, and my experience, duh!!!
So my first step was to go through every article possible about Leh Ladakh to decide on the route and destinations. Second, I scoured every travel website for accommodation options. Third, I made up an approximate budget for the trip. And finally I found a local contact who helped me find an amaaaaazing driver for our trip. So let's begin!
Day 1 – Me and my friends (a group of 5) caught an early morning flight to Chandigarh, which we booked around 2 months in advance for Rs. 9,000 – 13,000. We reached Chandigarh airport around 12 noon and took a bus to Chandigarh bus stand. We had booked an overnight HRTC bus to Manali. We had lunch at a hotel inside the bus stop where we had the yummiest parathas. We then waited in the AC waiting room at the bus stand for the bus that was to leave at 5 PM. Not mentioning rates coz you should opt for the private bus service and not these. We had to travel in a bus that we were sure would breakdown midway and had a lot of drunkards. Anyway we reached Manali bus stand by 3AM and our hostel denied us an early check-in. But the hosts at Manali Apple County were completely accommodating. It's an awesome place to stay in Old Manali.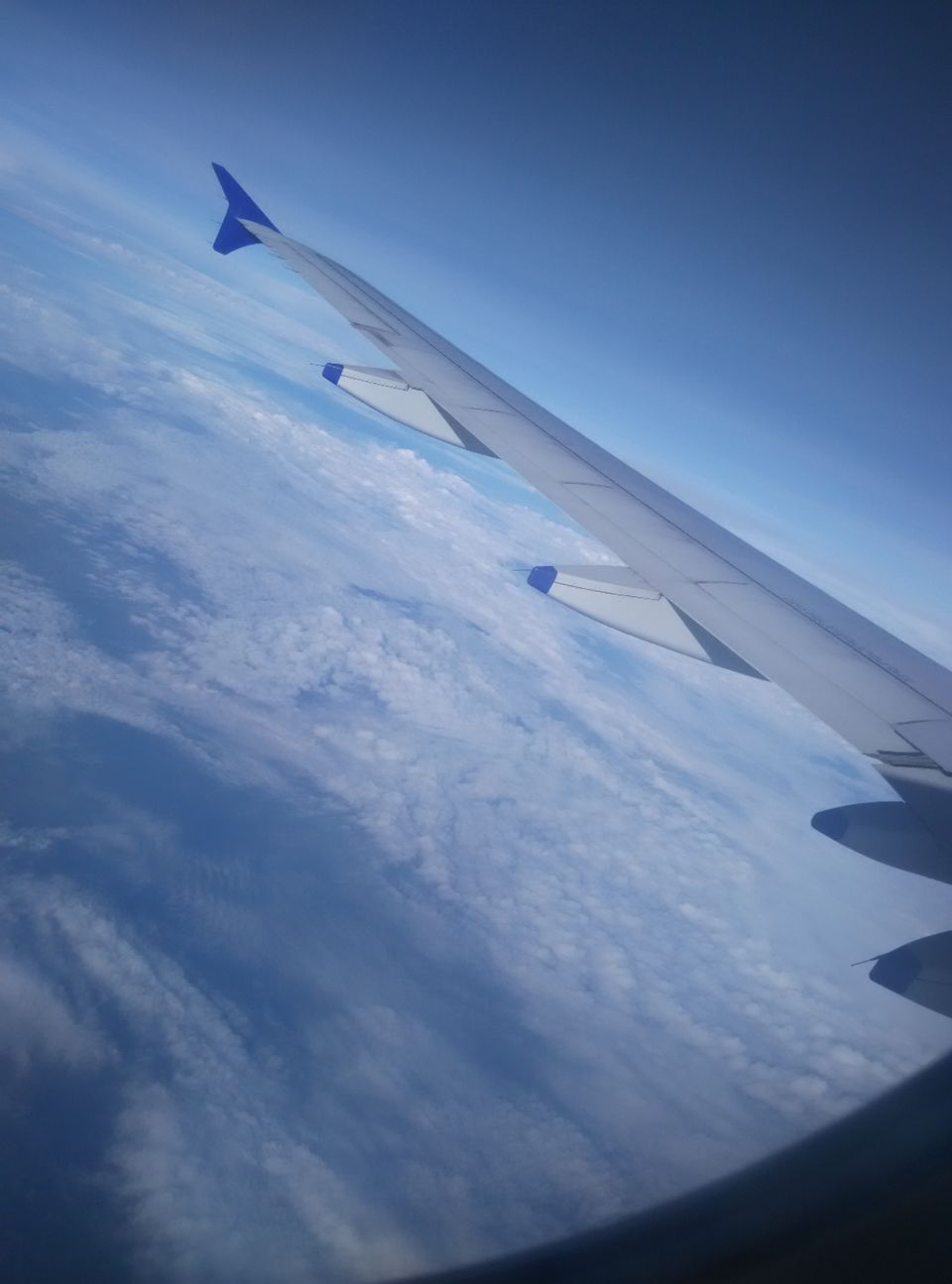 Manali Sightseeing.
Destinations are Hadimba Devi Temple, Vashisht Temple, Hot Springs, Himalaya Nyingmapa Buddhist Temple, Ghatotkach Temple, Manu Temple, Beas River and Old Manali. Free entry at all places. If you have an extra day you can visit Solang valley which has countless activities.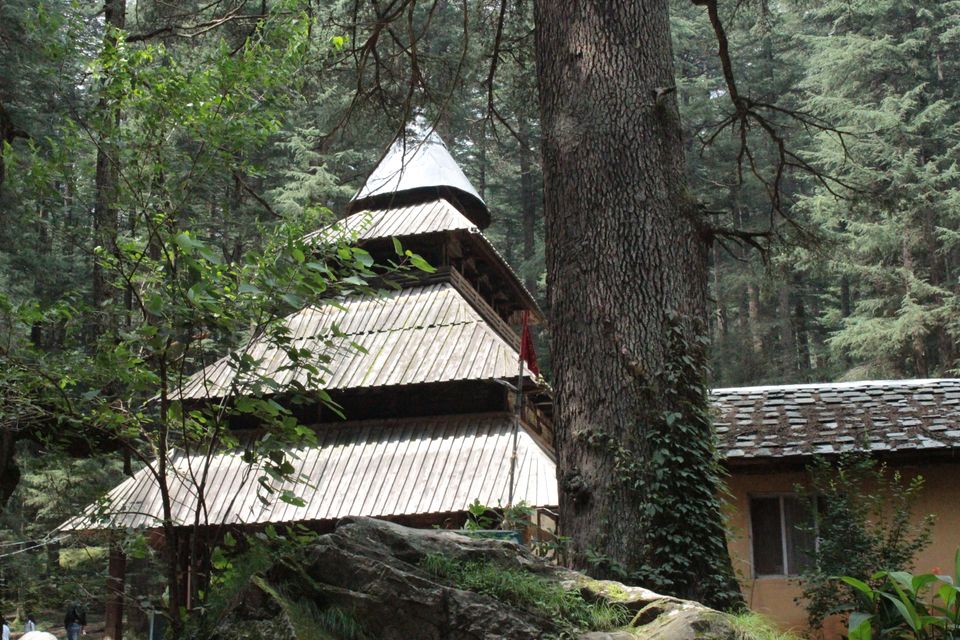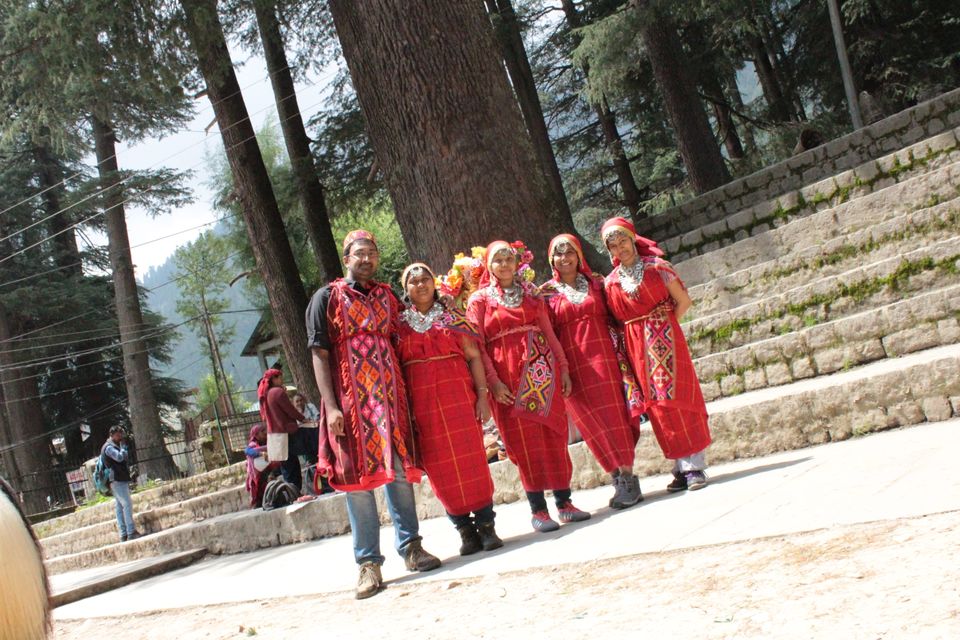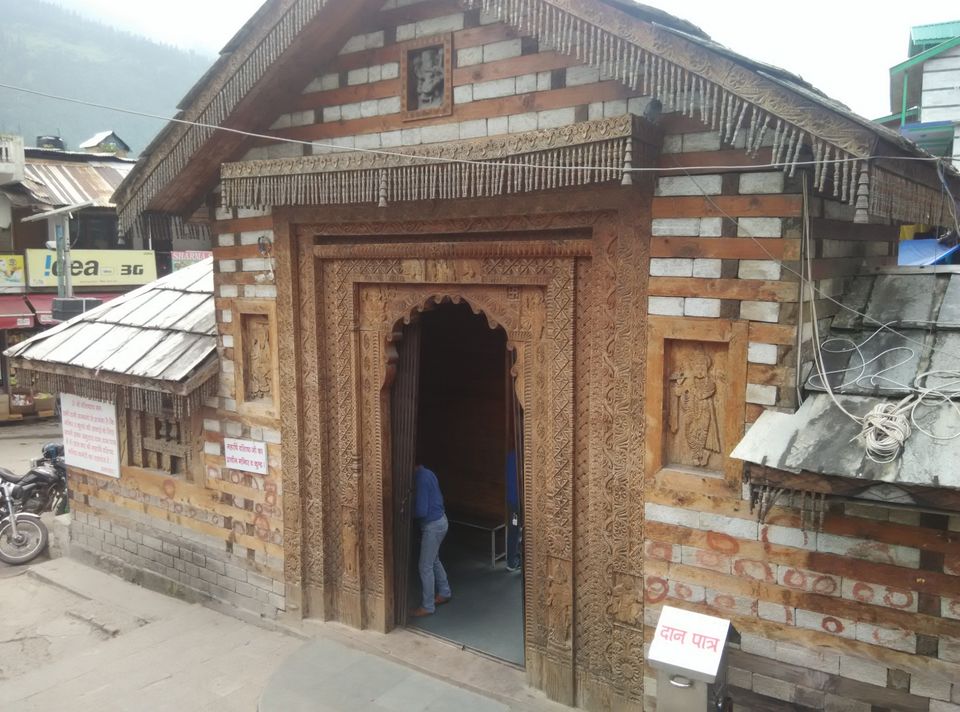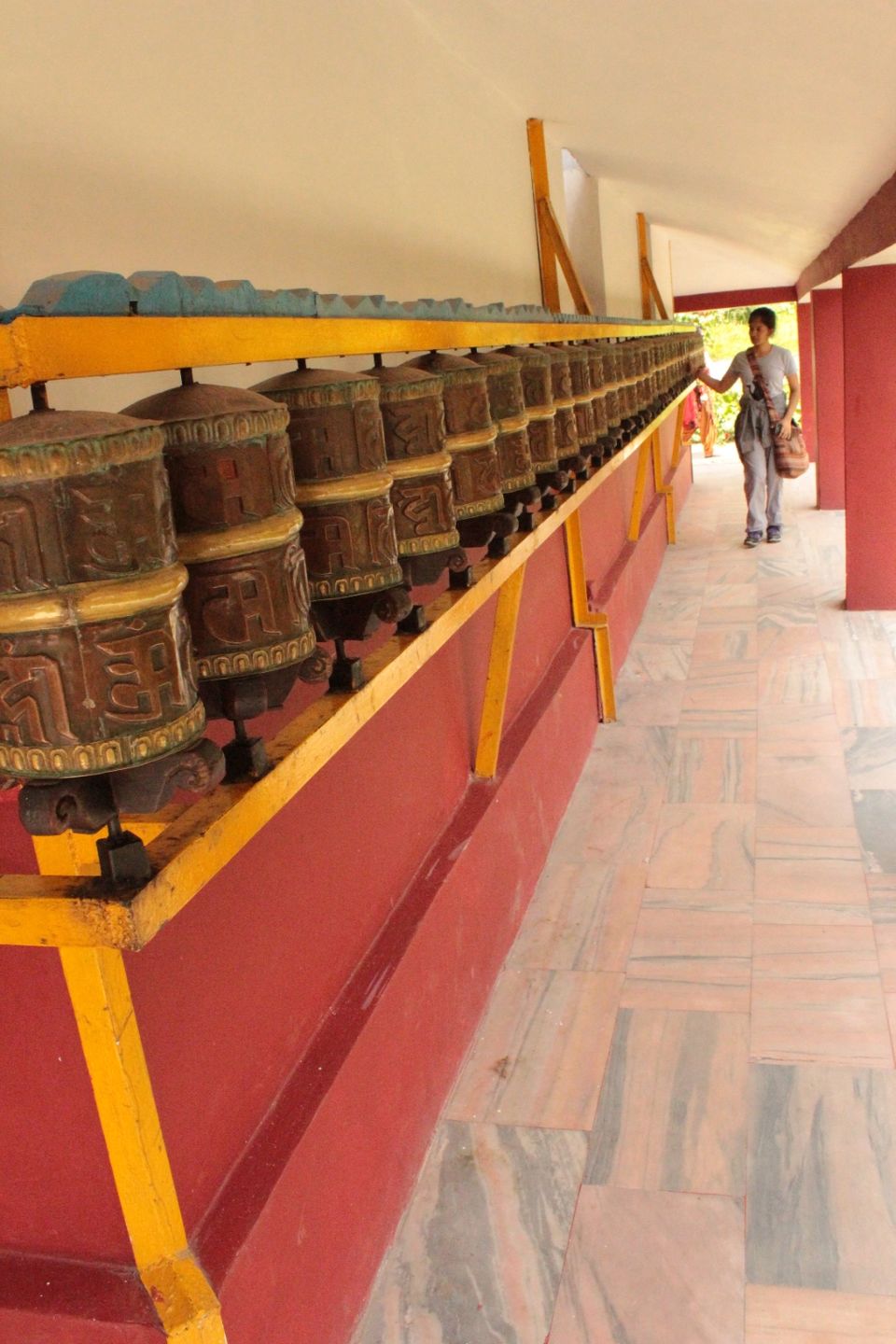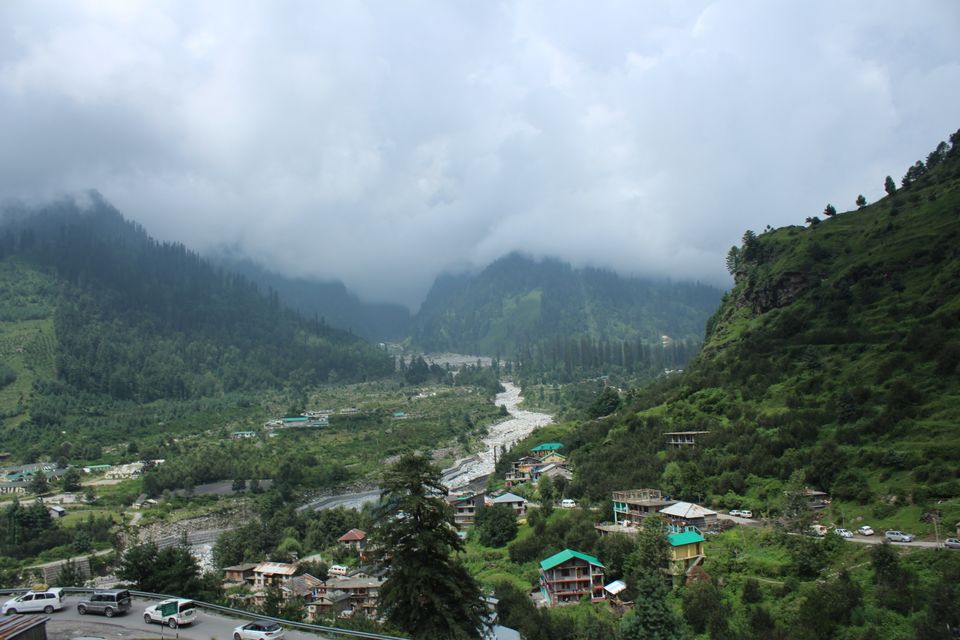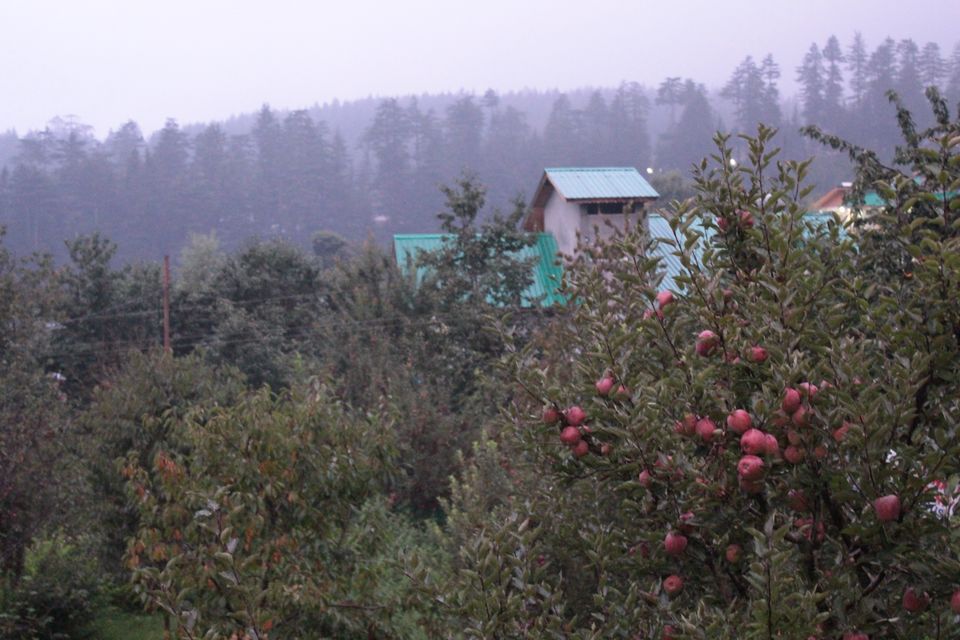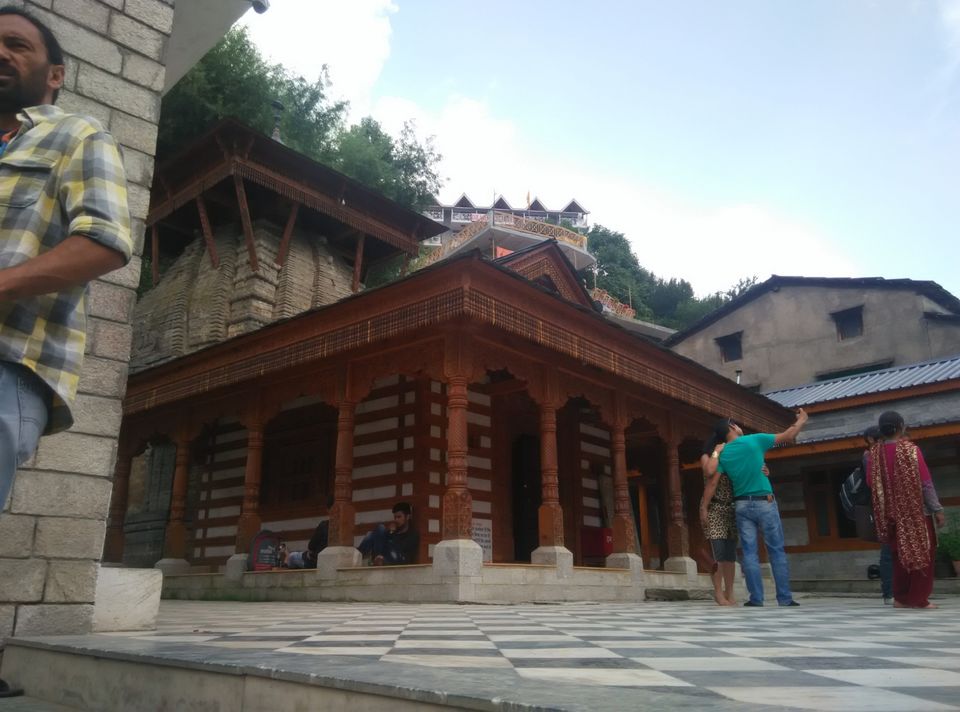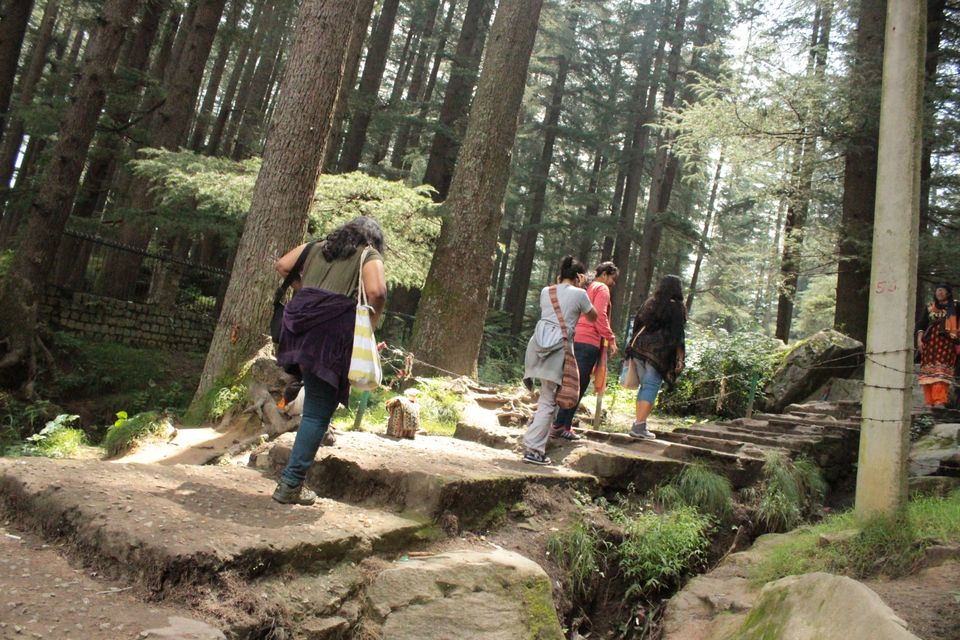 Manali to Leh.
Day 3&4 – Remember to have a tab of Diamox every day. We took a HPTDC bus from Manali to Leh. It costs Rs. 2900 which includes night stay at Keylong in HPTDC Hotel Chandrabhaga, dinner and breakfast. It starts from Manali bus stand at 10 AM, reaches Keylong by 4-5 PM, leaves Keylong at 5AM the next day and reaches Leh by 7 PM. It was a journey of 2 days that all of us thoroughly enjoyed. They stop at passes like Rohtang La, Tanglang La and Baralacha La for sightseeing and photos which is awesome. And the natural beauty all around you with snowcapped mountains, waterfalls and nature is just amazing. We stayed over at Siala Guesthouse in Leh which has cozy rooms and a beautiful garden in the middle of the city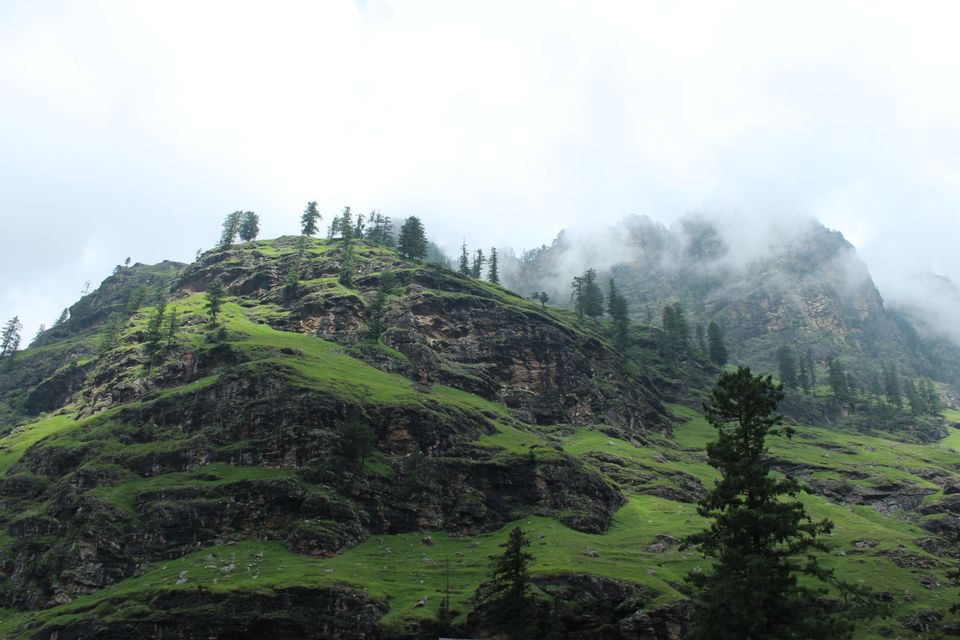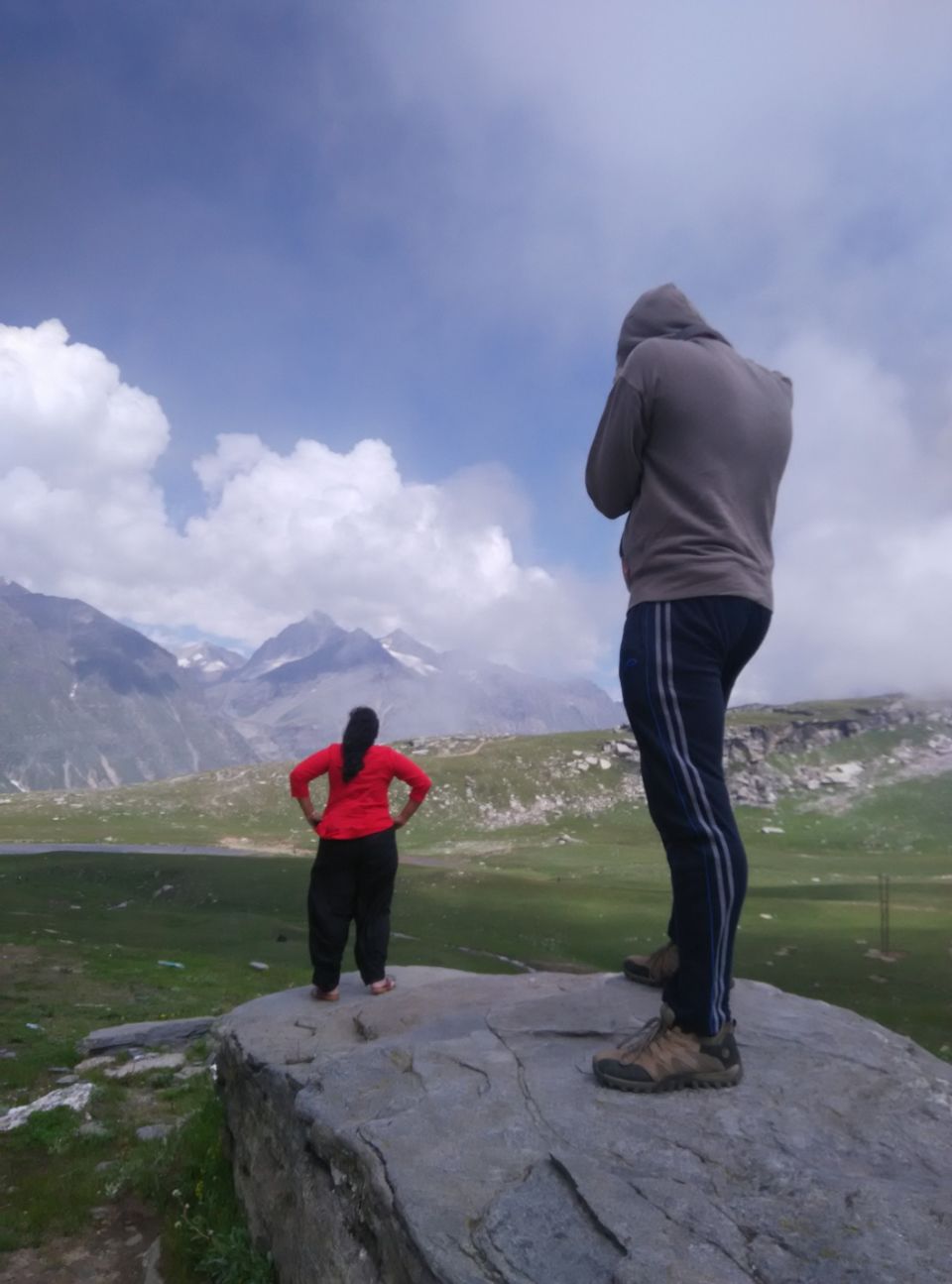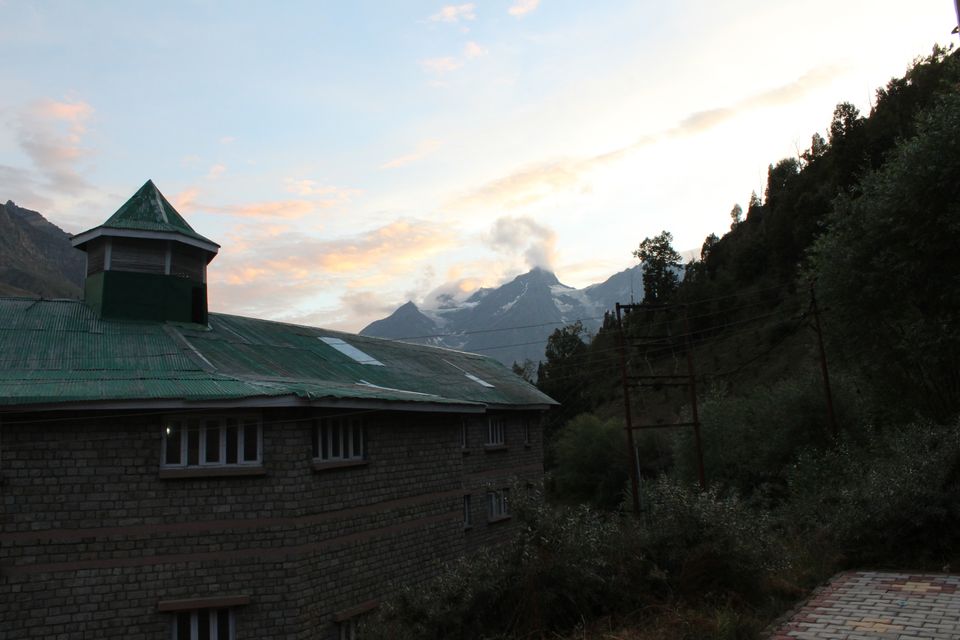 Perfect snow covered mountains near and far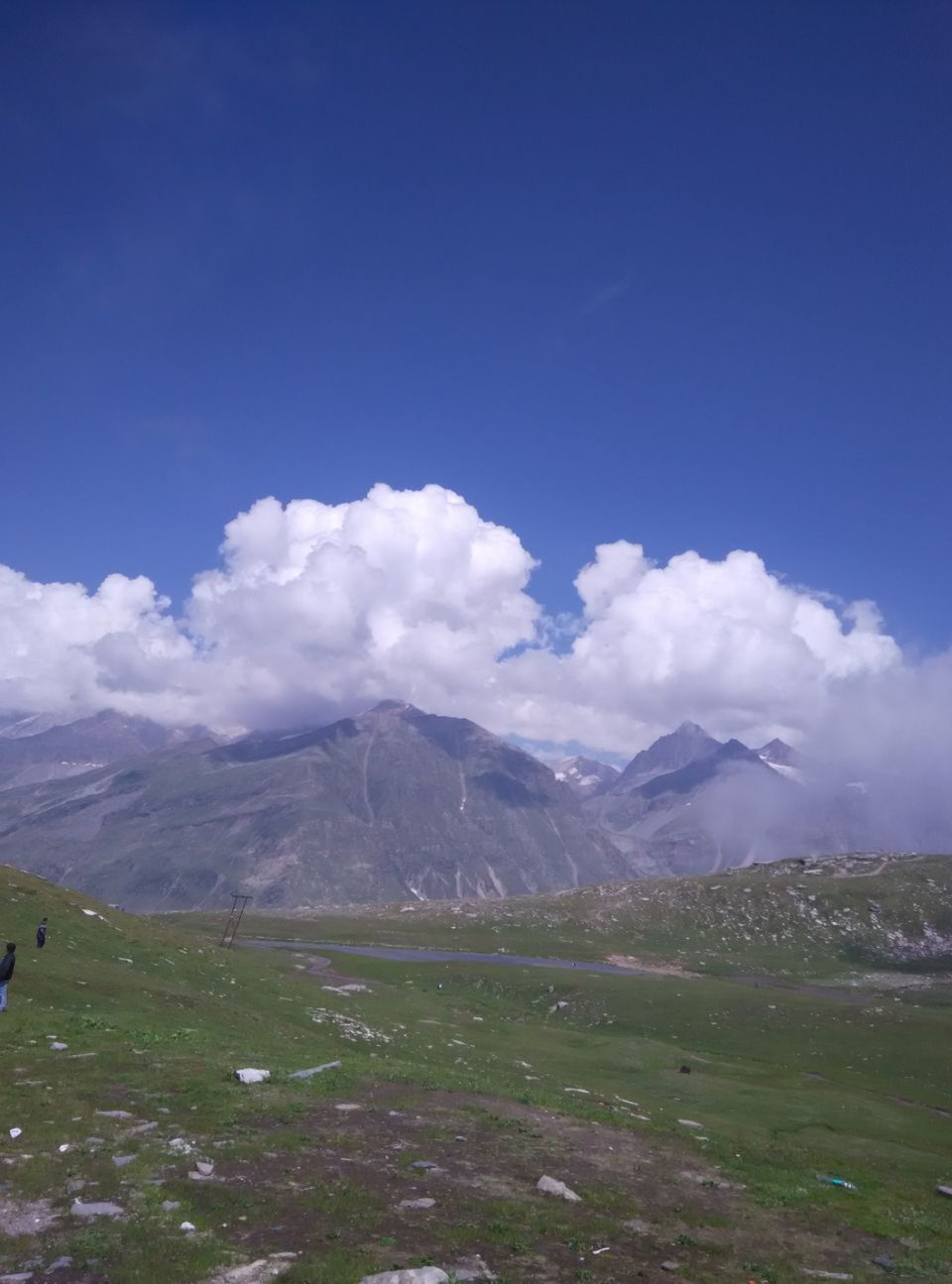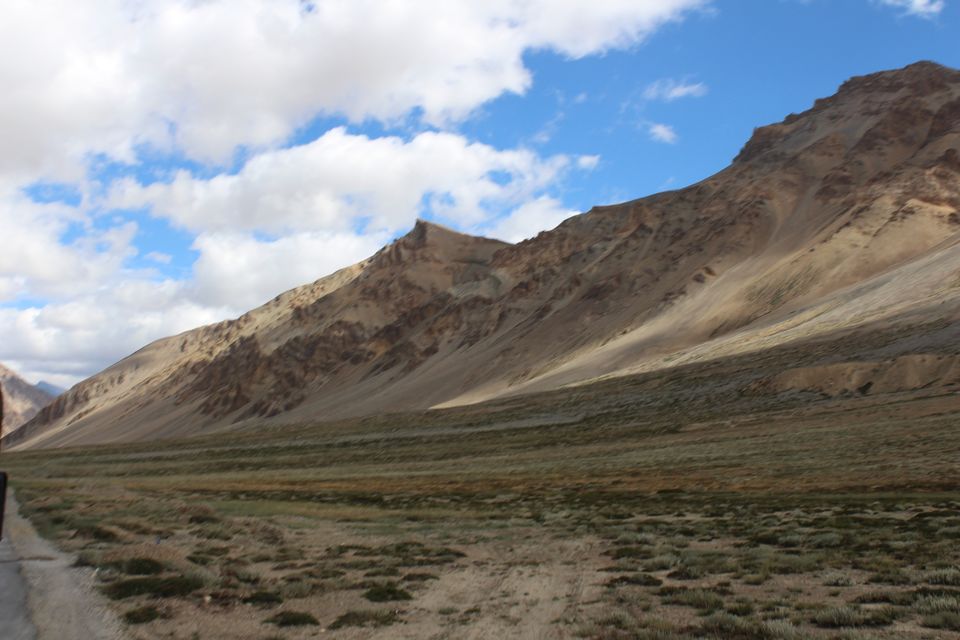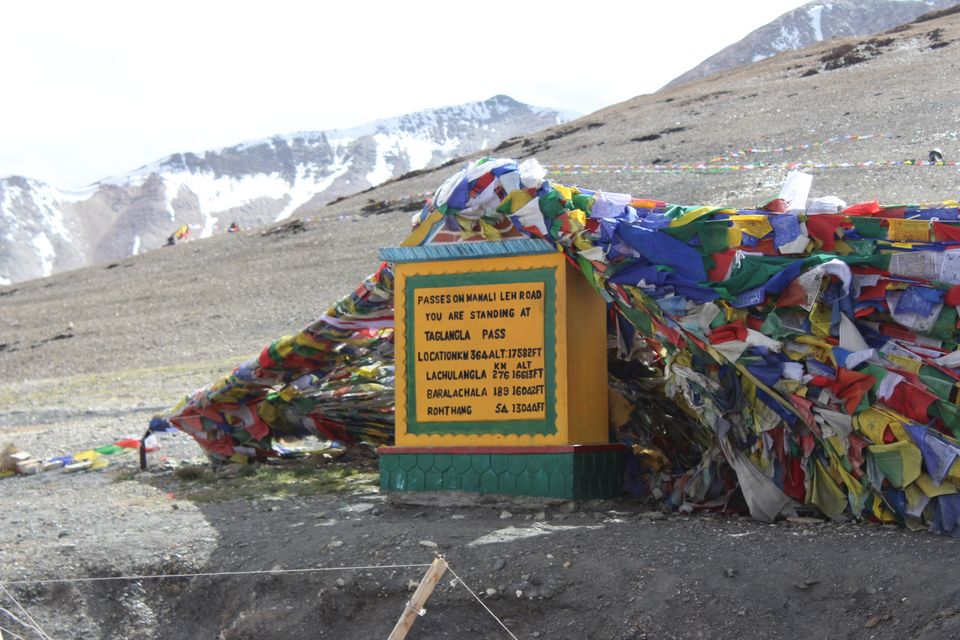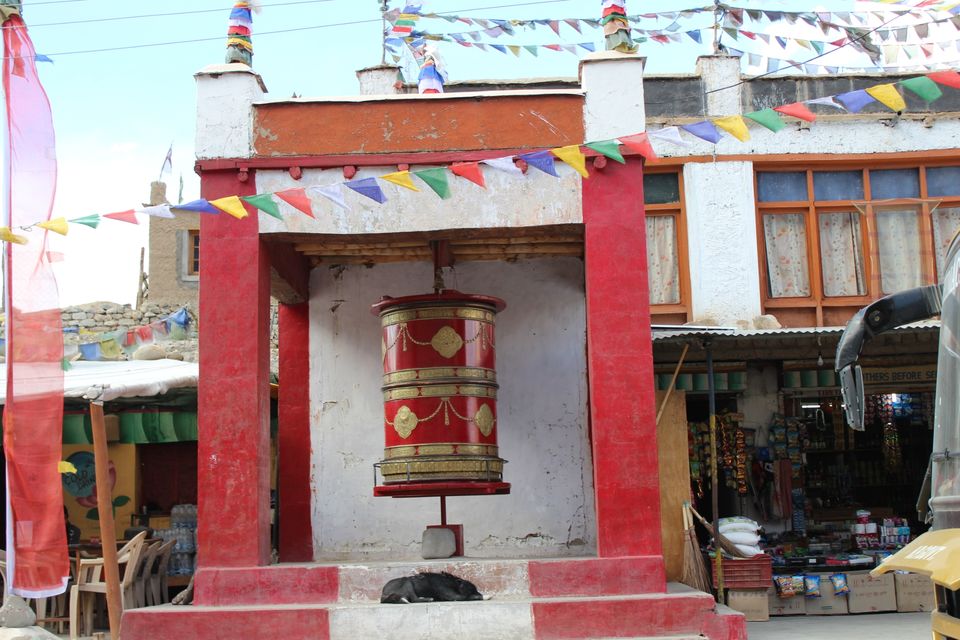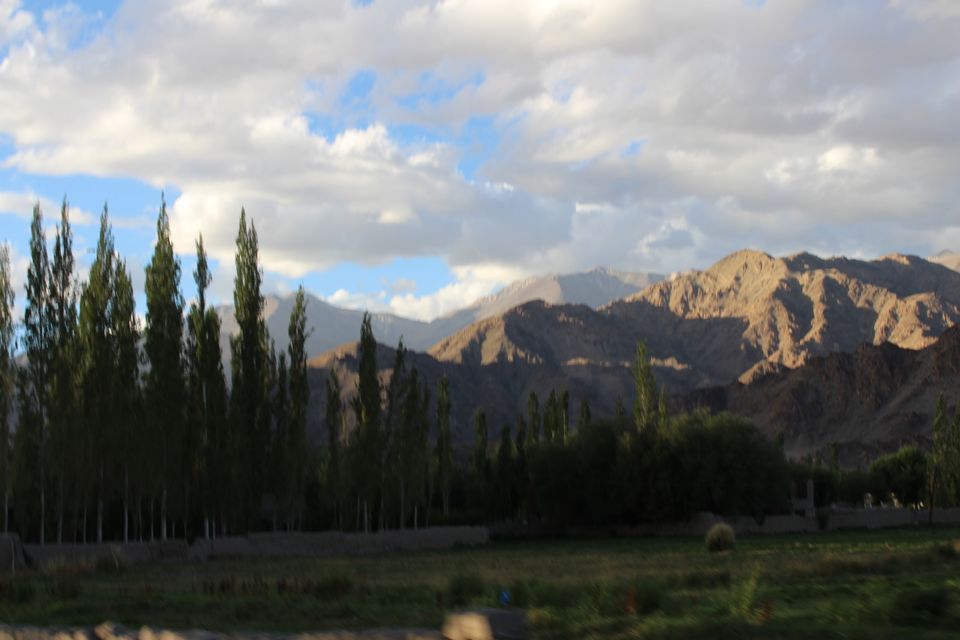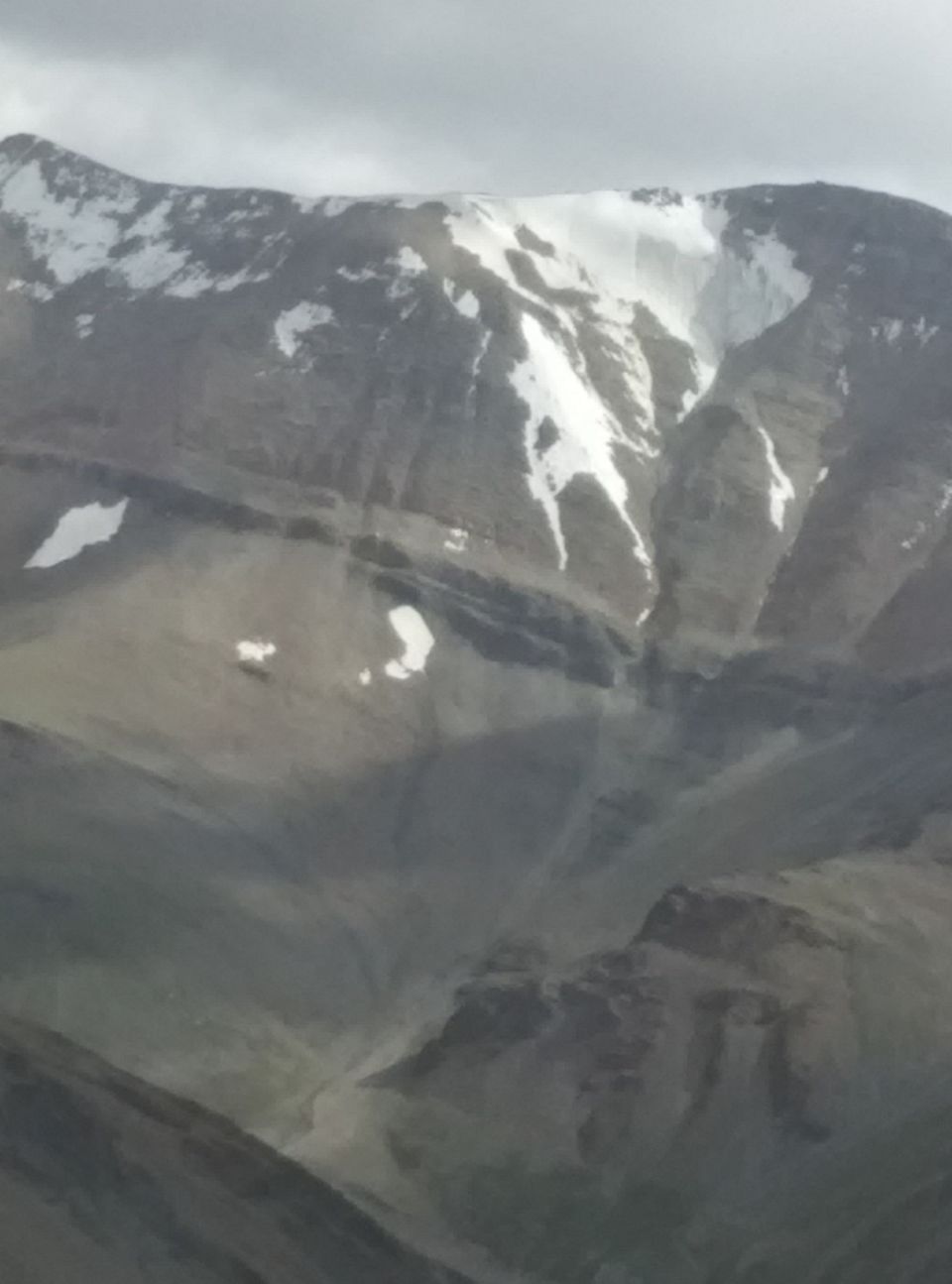 Leh sightseeing.
We found a driver through our local contact. You can also do so by talking to your hotel. They are very kind and sweet people. We set to explore Leh: Magnetic Hills, Alchi Monastery, Thiksey Monastery, Shanti Stupa, Leh Palace, Namgyal Tsemo Monastery and Indus Valley Confluence. Again if you have an extra day there are many more places to visit like Diskit monastery, Lachung temple and Hundur monastery, Likit, Lamayuru monasteries.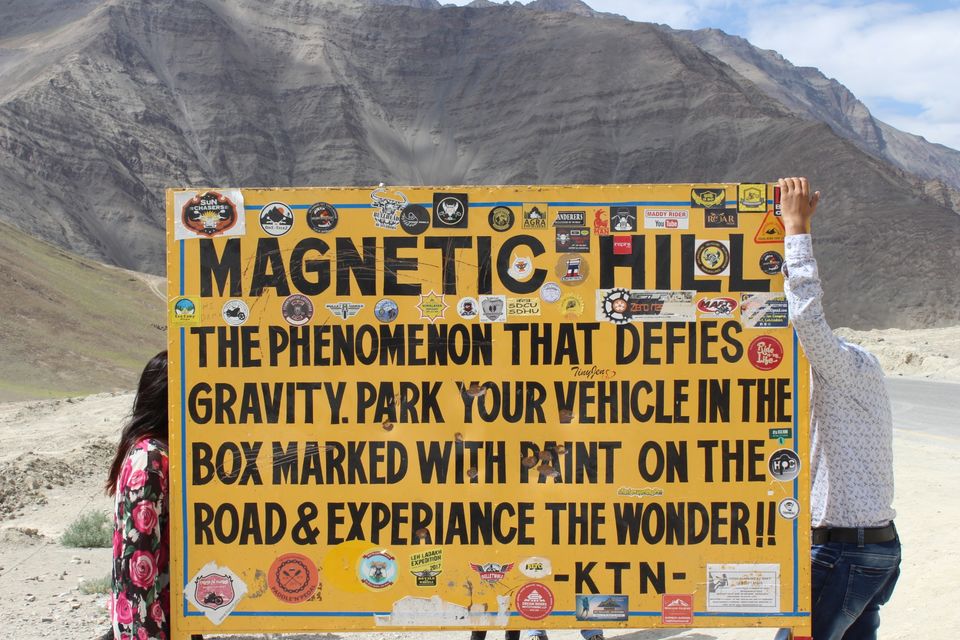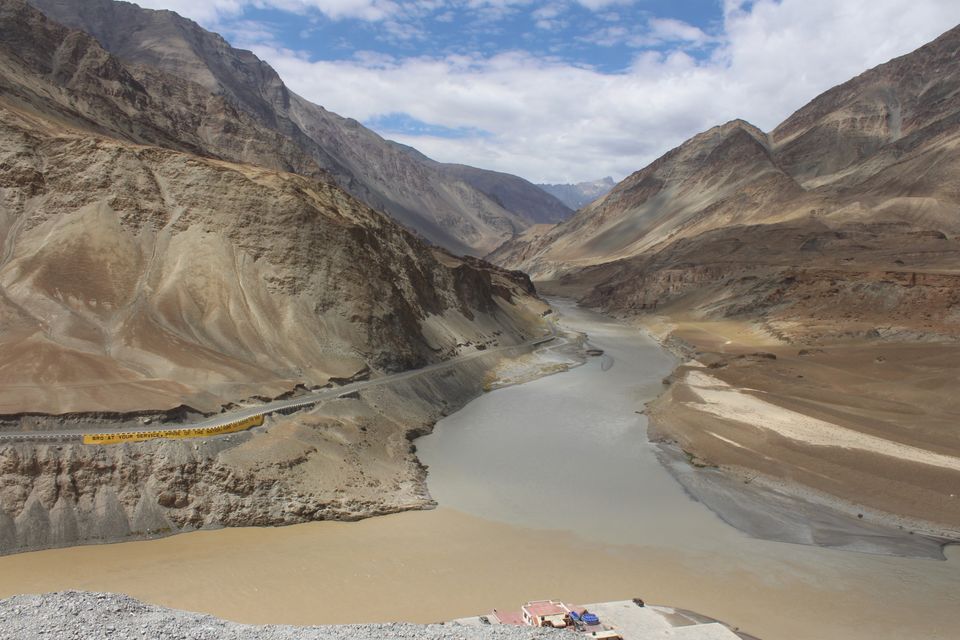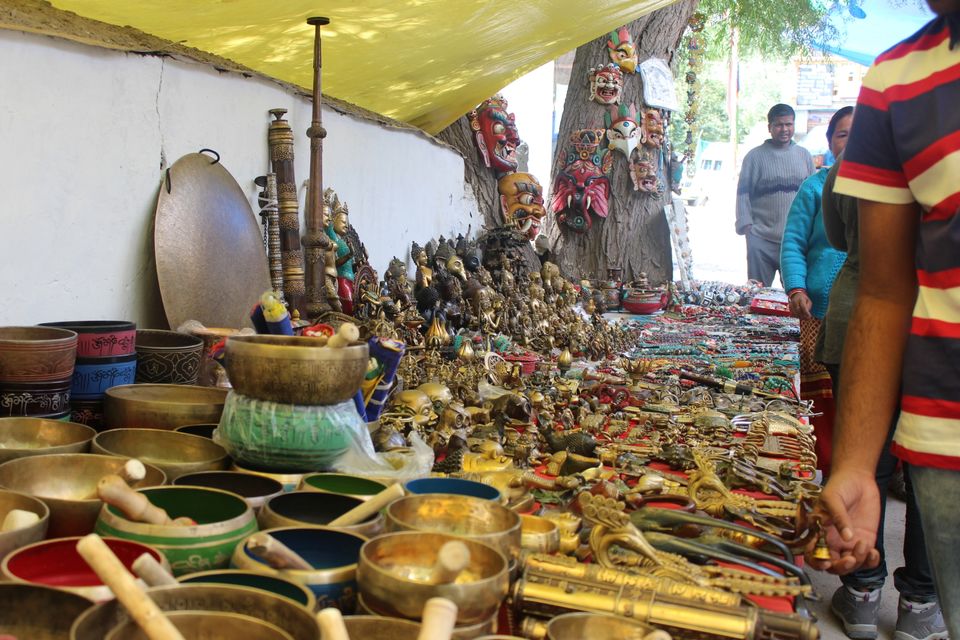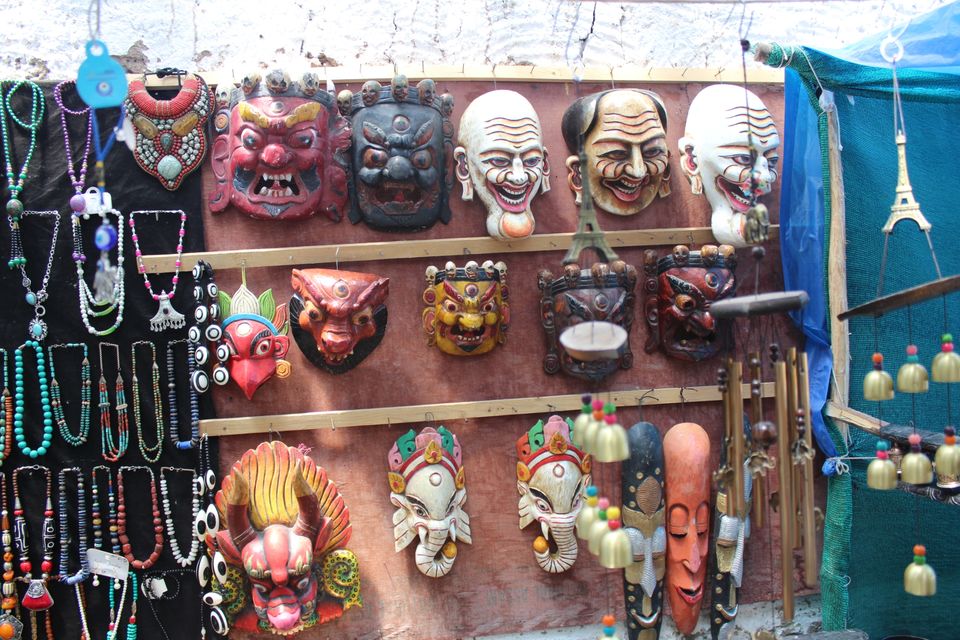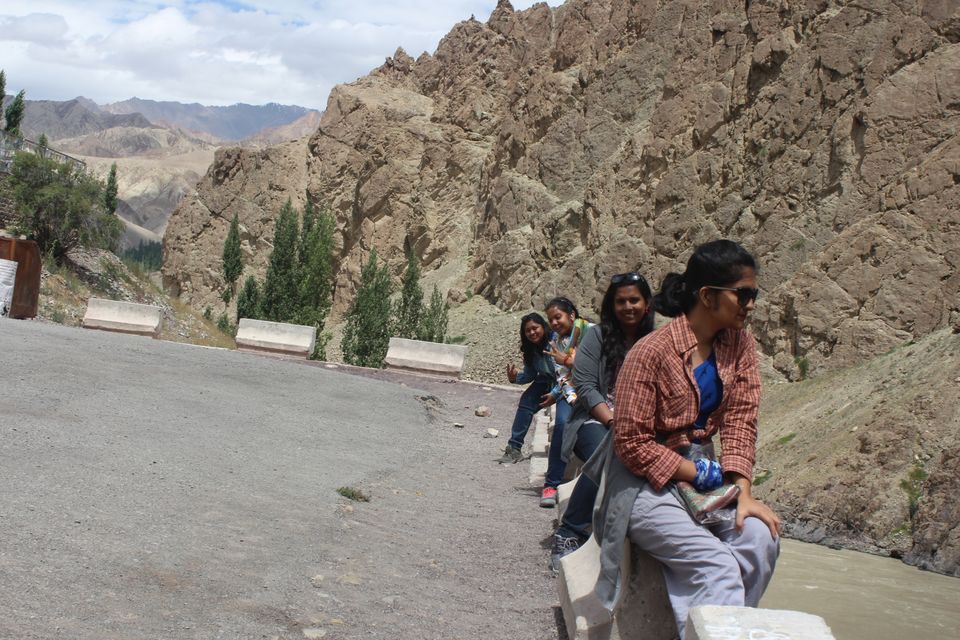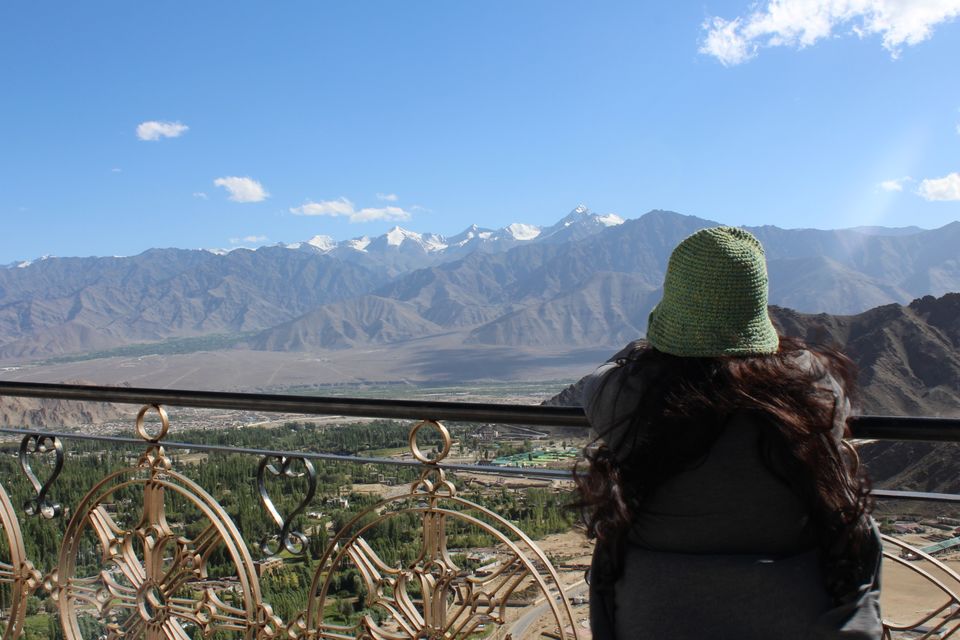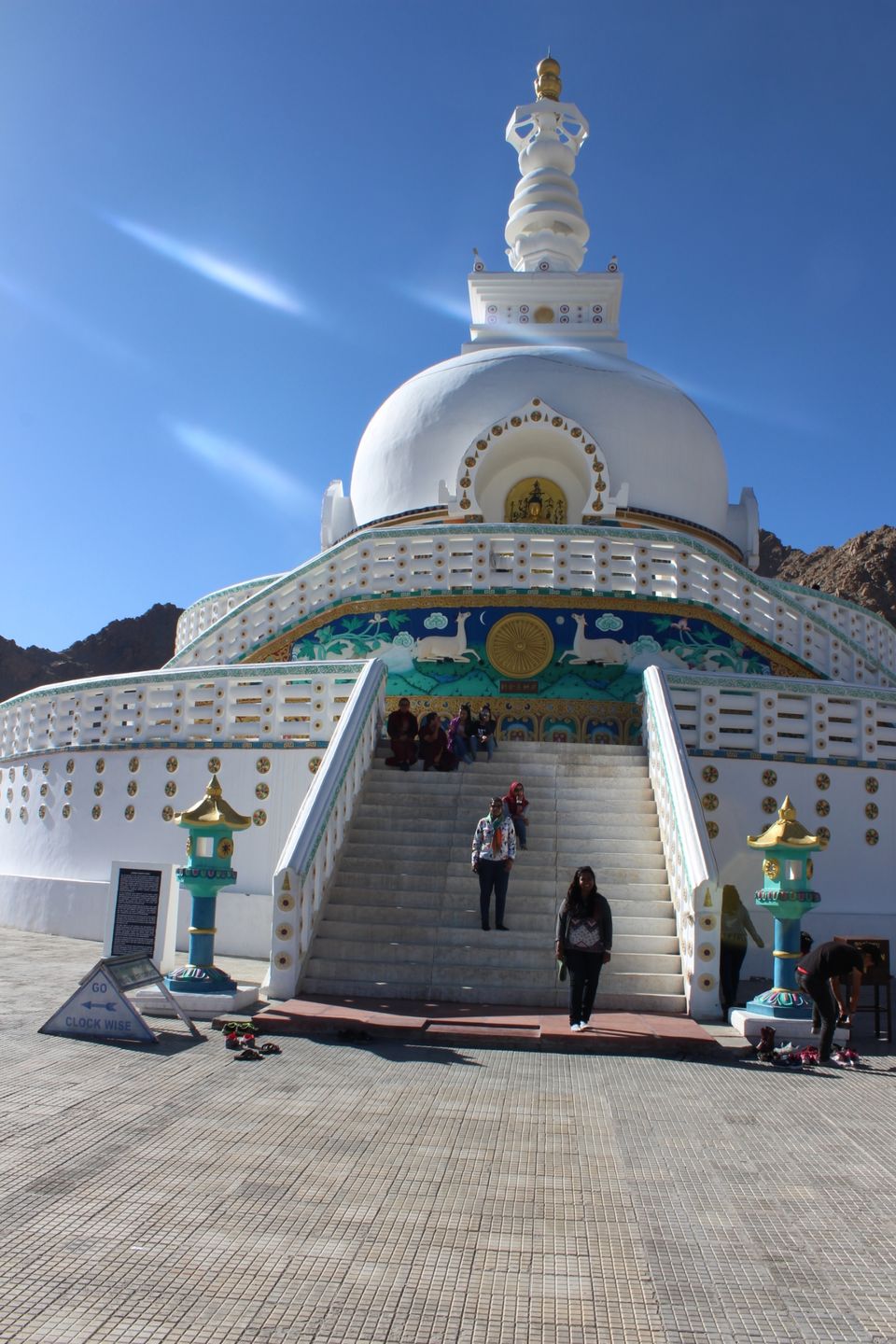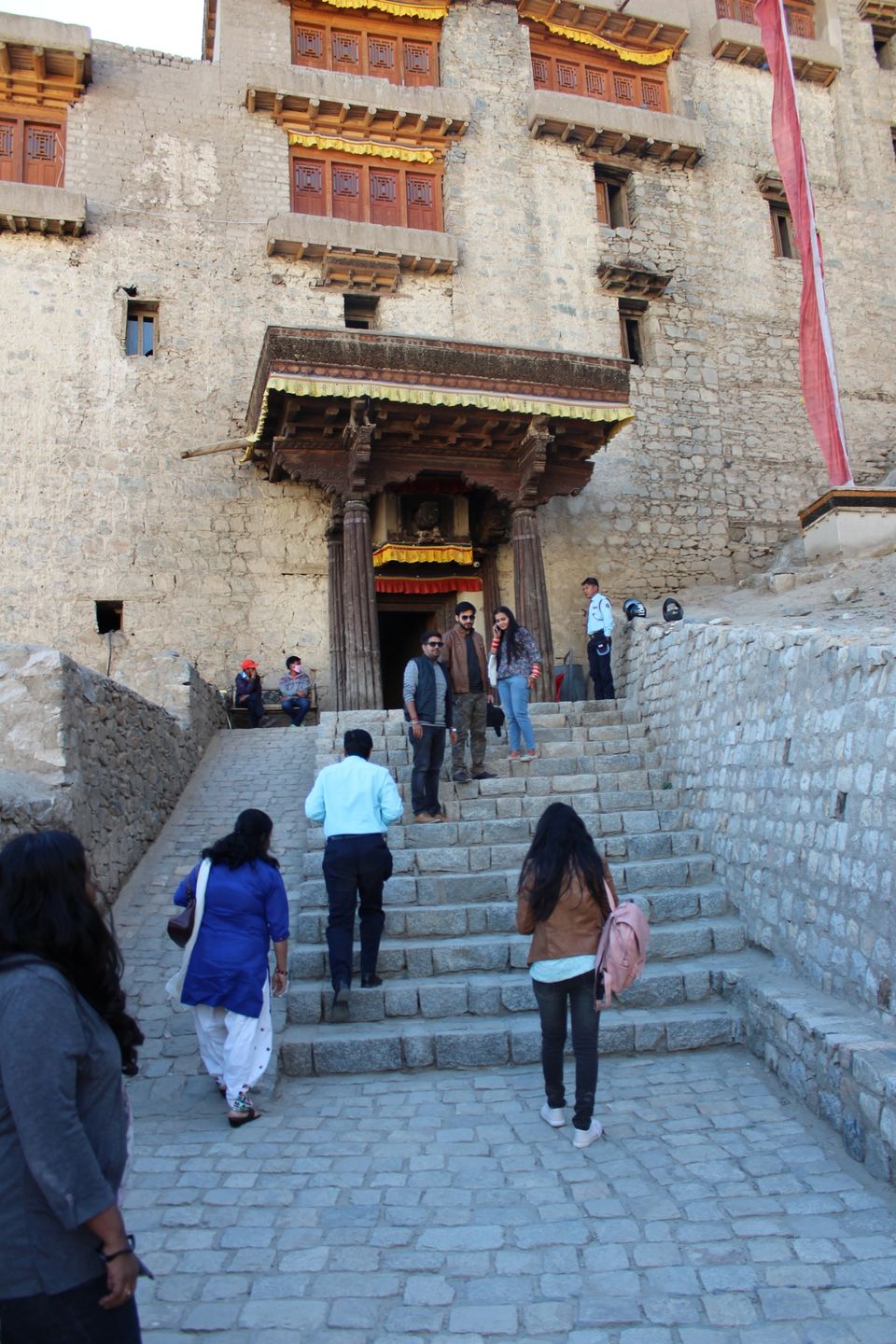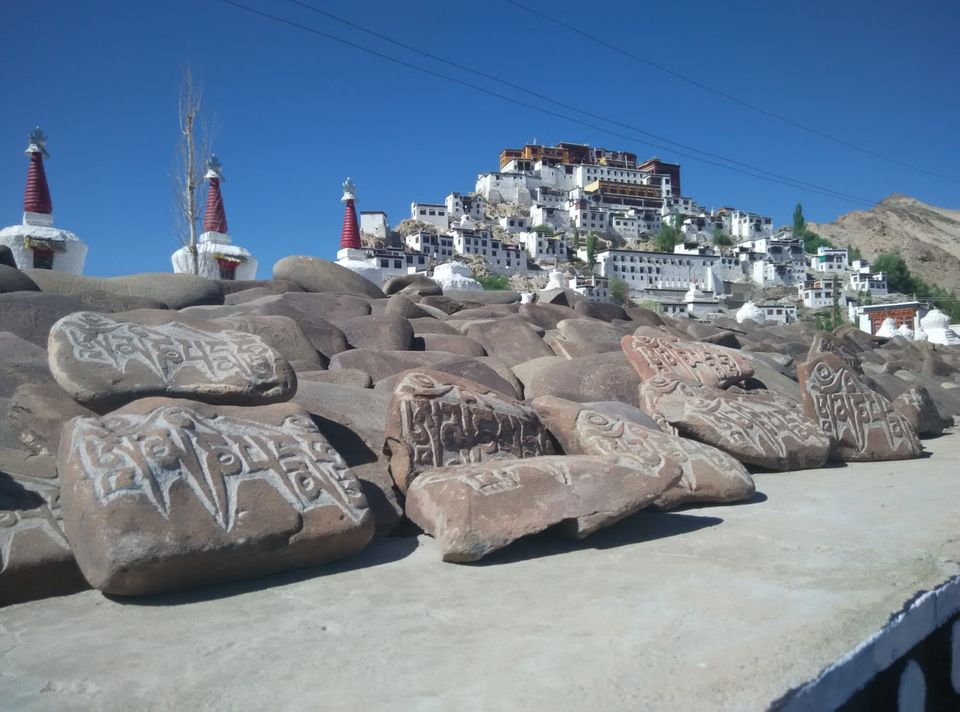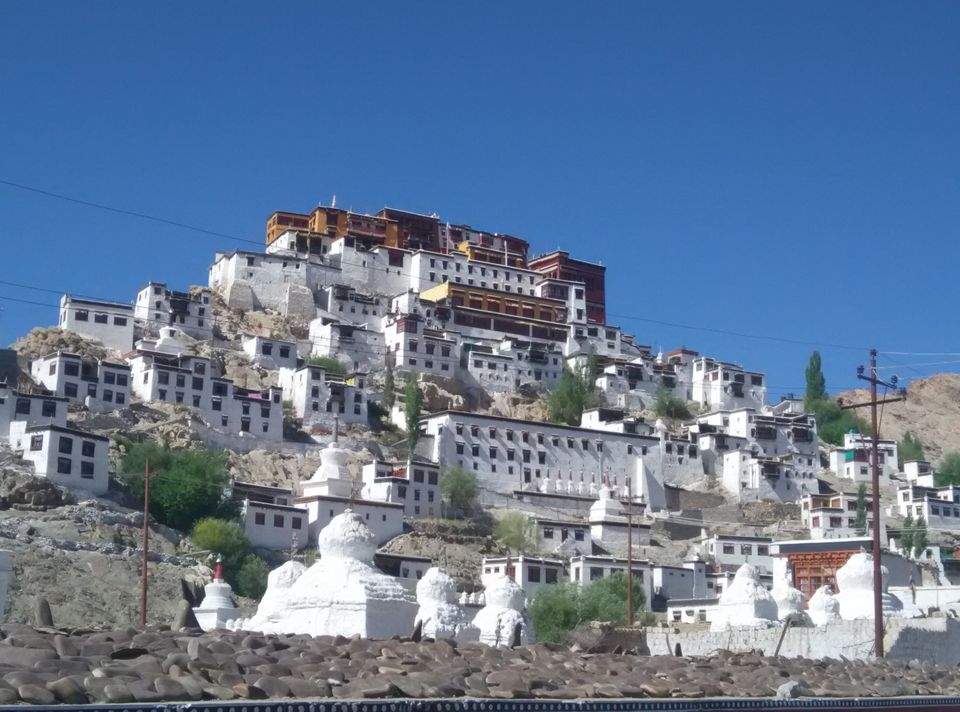 Nubra sightseeing.
Early in the morning we left Leh and travelled to Nubra. On the way we stopped at Khardung La which is the highest motor able pass. And that is the first time I experienced snow and ice. I am still in awe at the sight. We had Maggi, our staple food, from the highest hotel and went onward. We also tried carving our name into the ice at which we failed miserably. We went on to visit Maitreya Buddha, Chang La and the Sand Dunes where we opted for Camel Safari. This is one of the few places in the world with double humped camels. But beware the camels are itchy! My most enjoyable part of the day was the time we spent at the river which has normal temperature water in which we walked played and enjoyed. We stayed at the Snow Leopard in Nubra.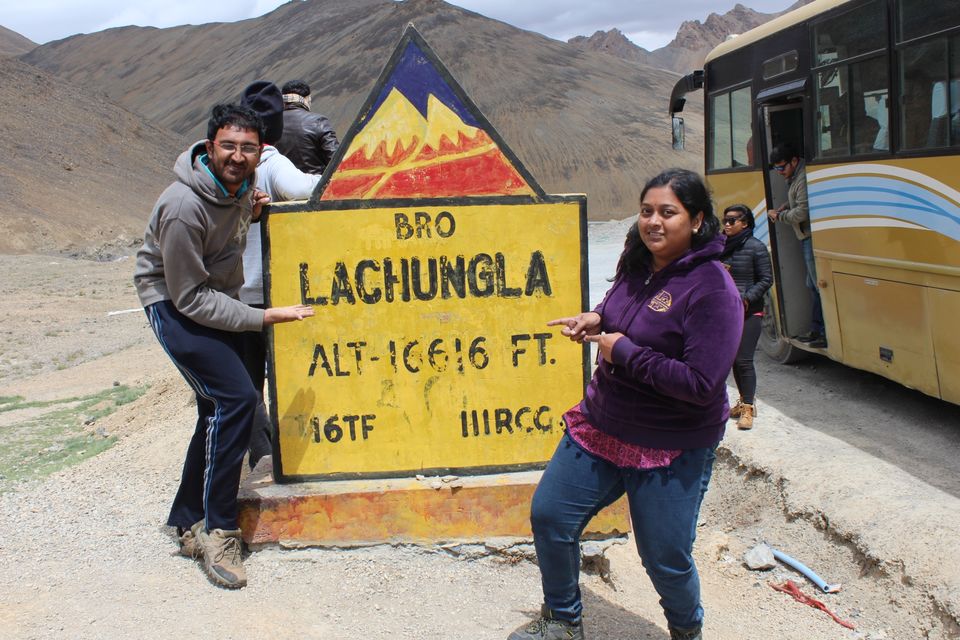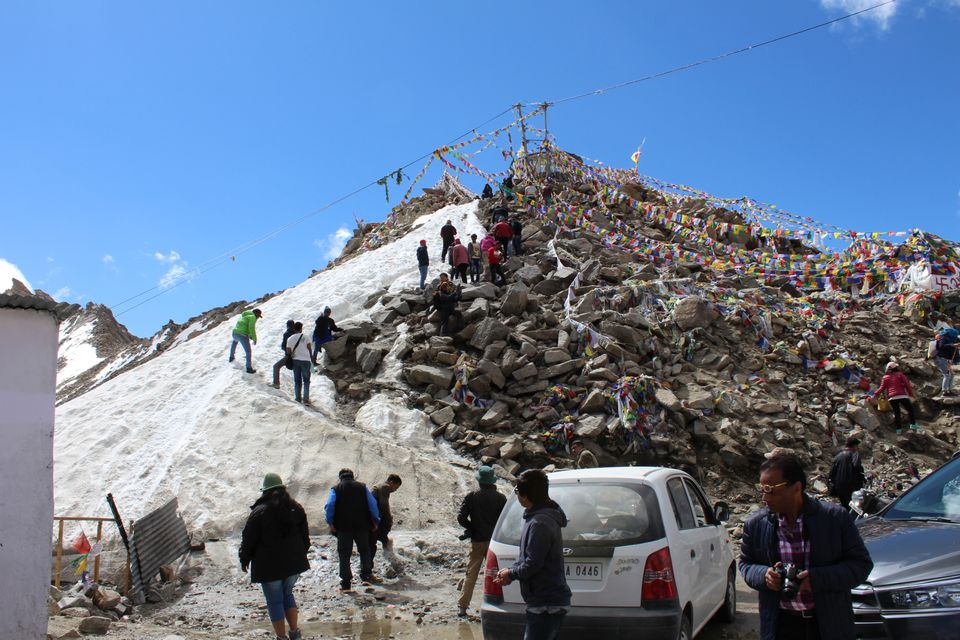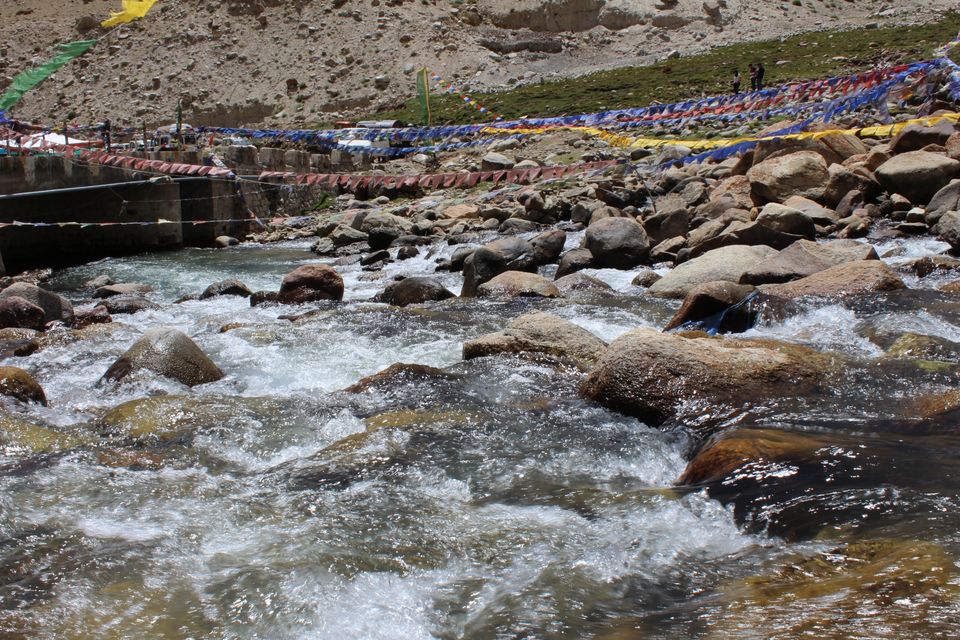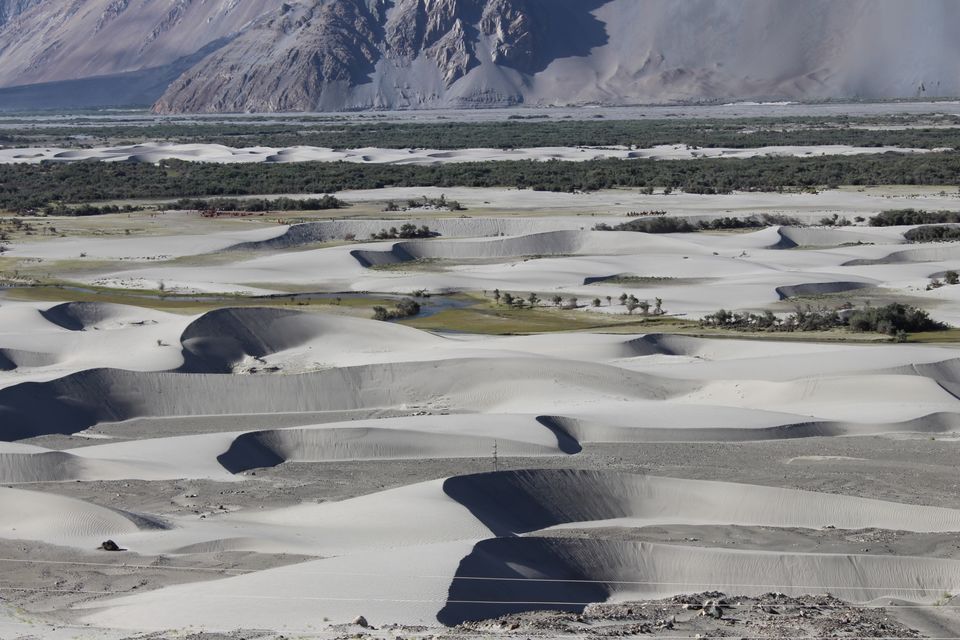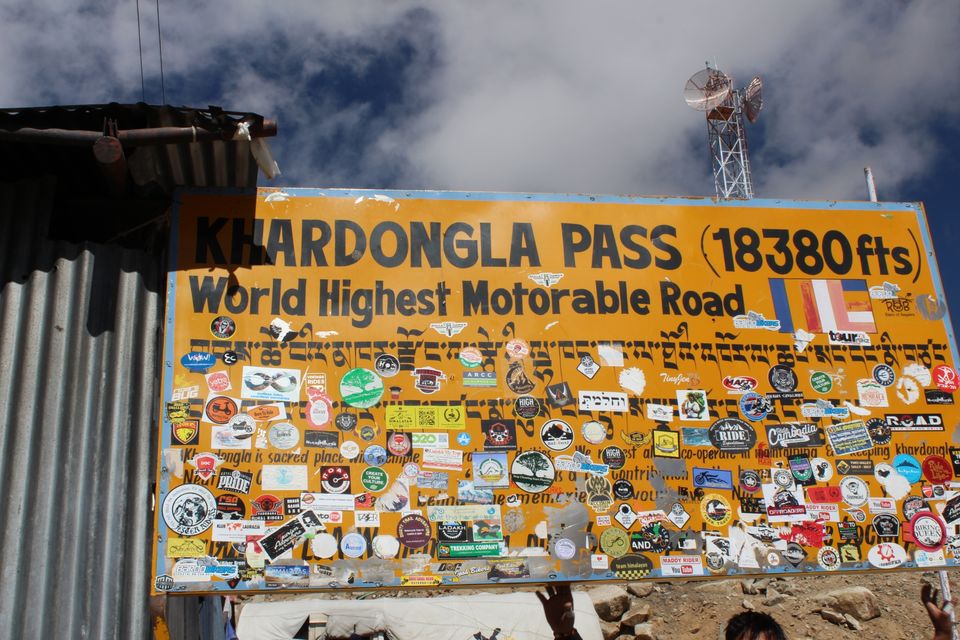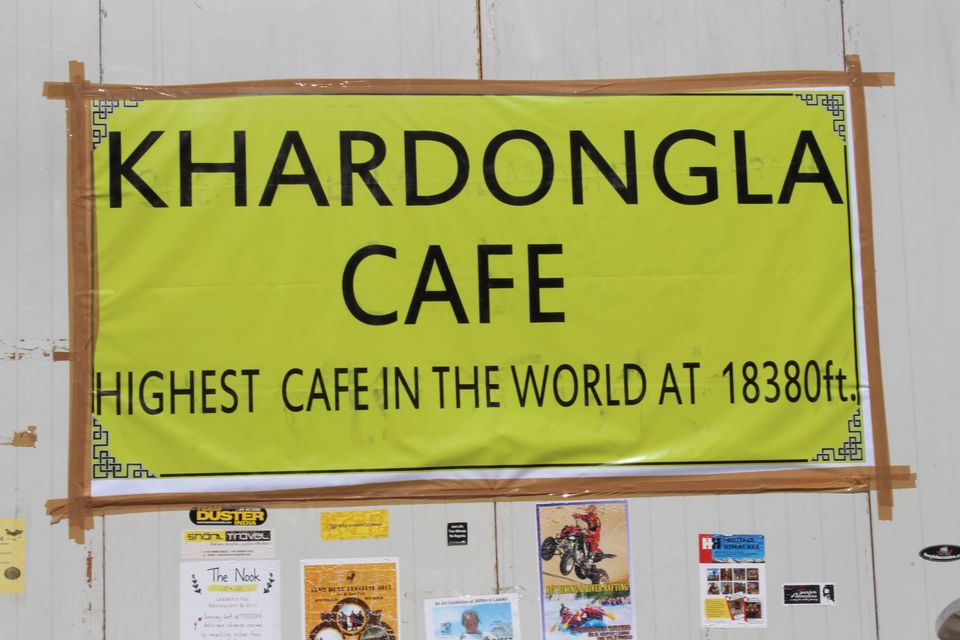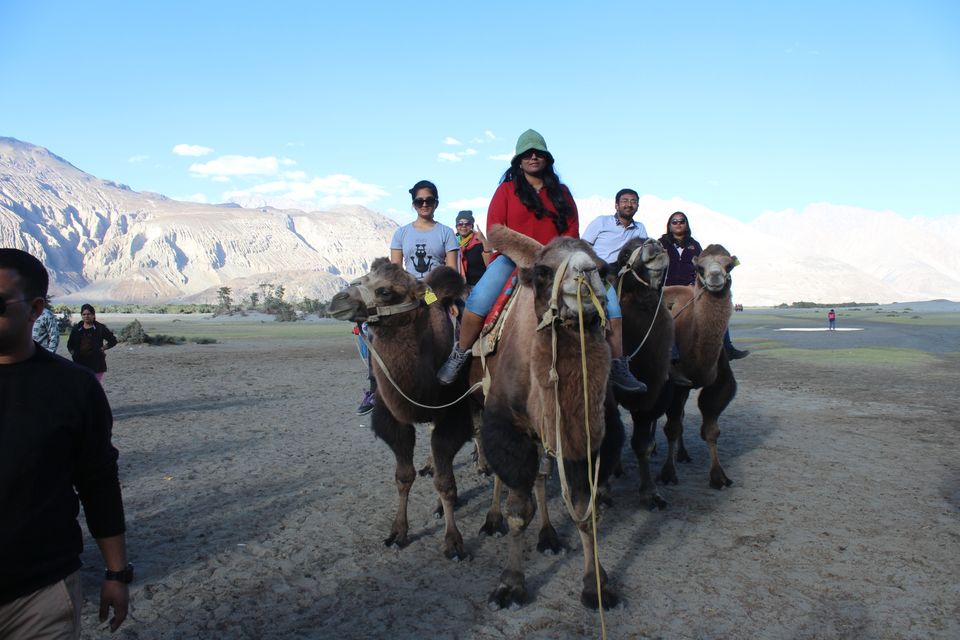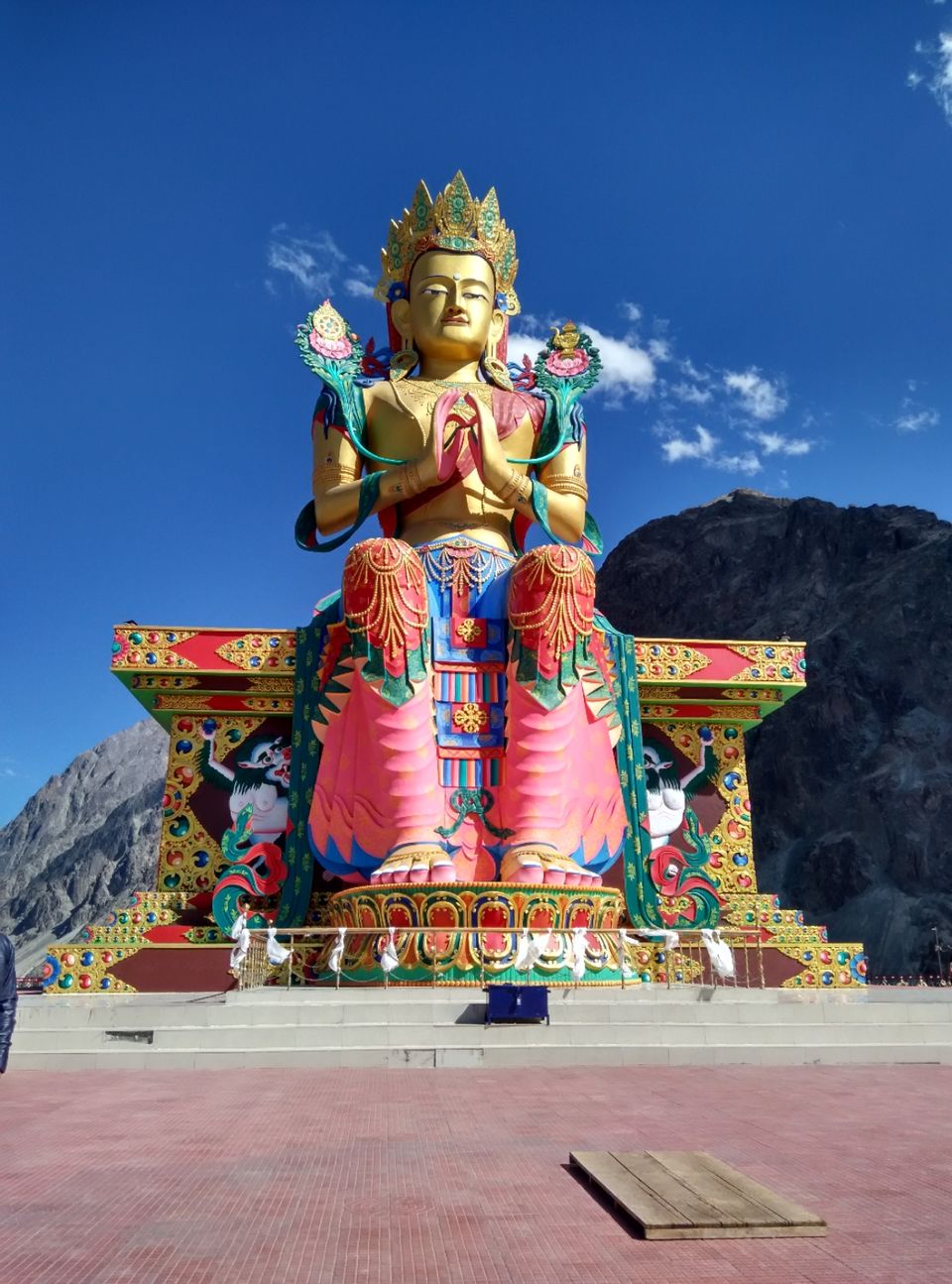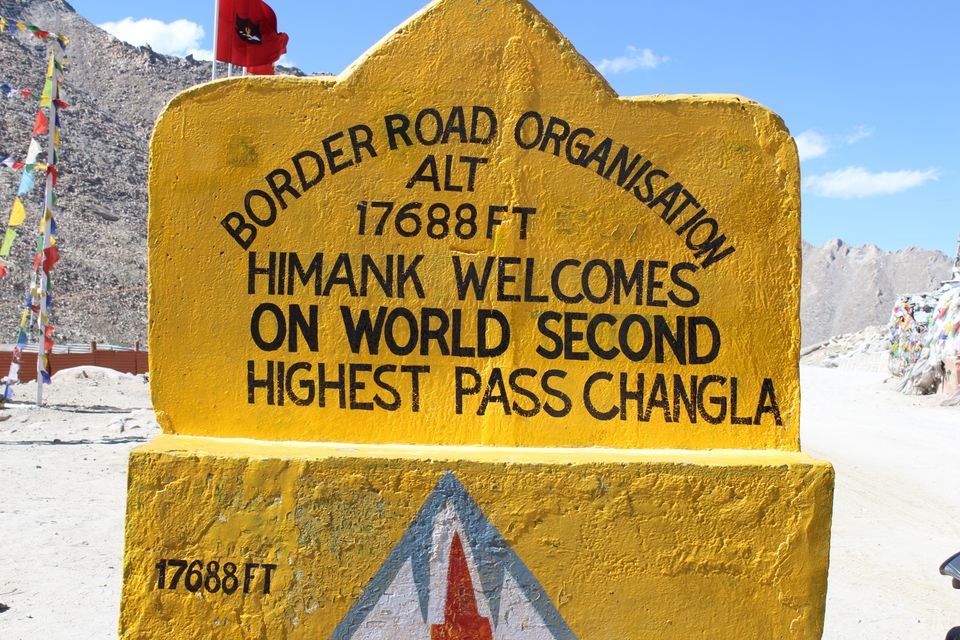 Highest mountain pass and maggi at the highest cafe 😁
Pangong Lake.
We were supposed to travel directly from Nubra to Pangong. However, due to heavy rains the river was flooded and we had to make our way through Leh which took us almost a day. We finally reached Pangong lake at around 5-6PM. And oh its beauty!!! There is no water that I have seen in any lake or river that can boast of the colors she displays. The freezing clear blue-green water is a respite to the barren lands we saw during our travel. We stayed at the Himalayan Wooden Cottages, Pangong. We didn't opt for the tents coz they might get unbearably old at night. The wooden cottages kept us warm. We were served tasty dinner and breakfast at the place. The view from the room window in the morning is mind blowing. I have no words to describe such beauty.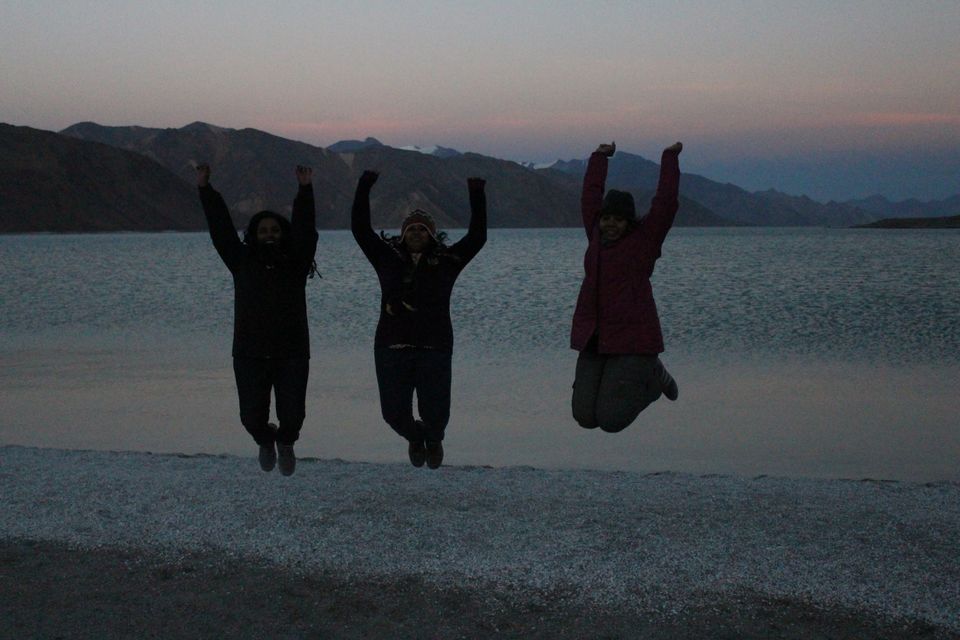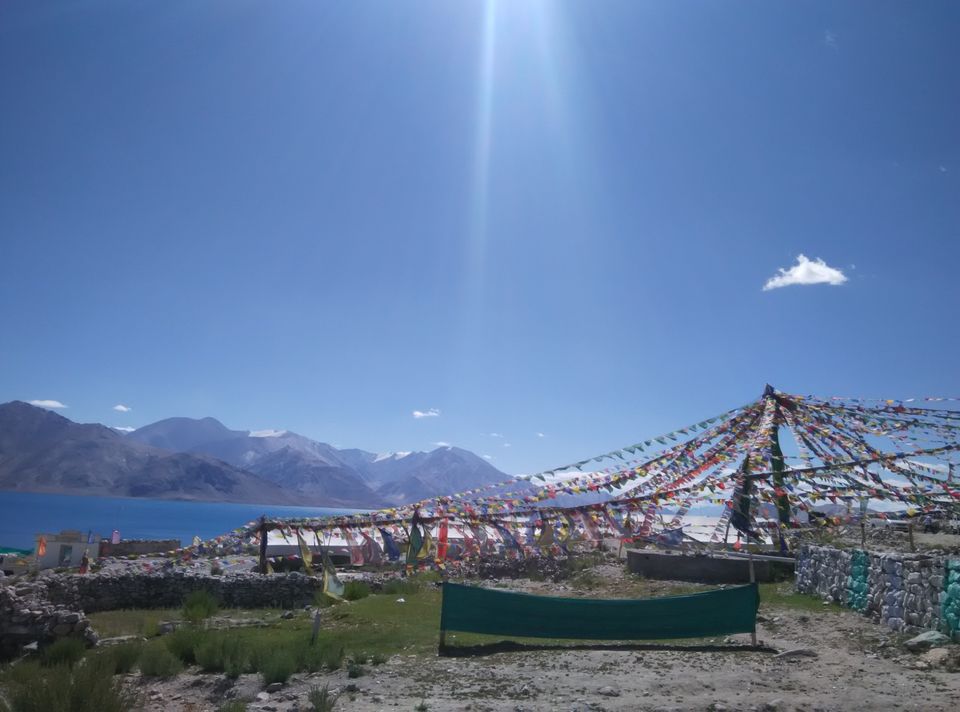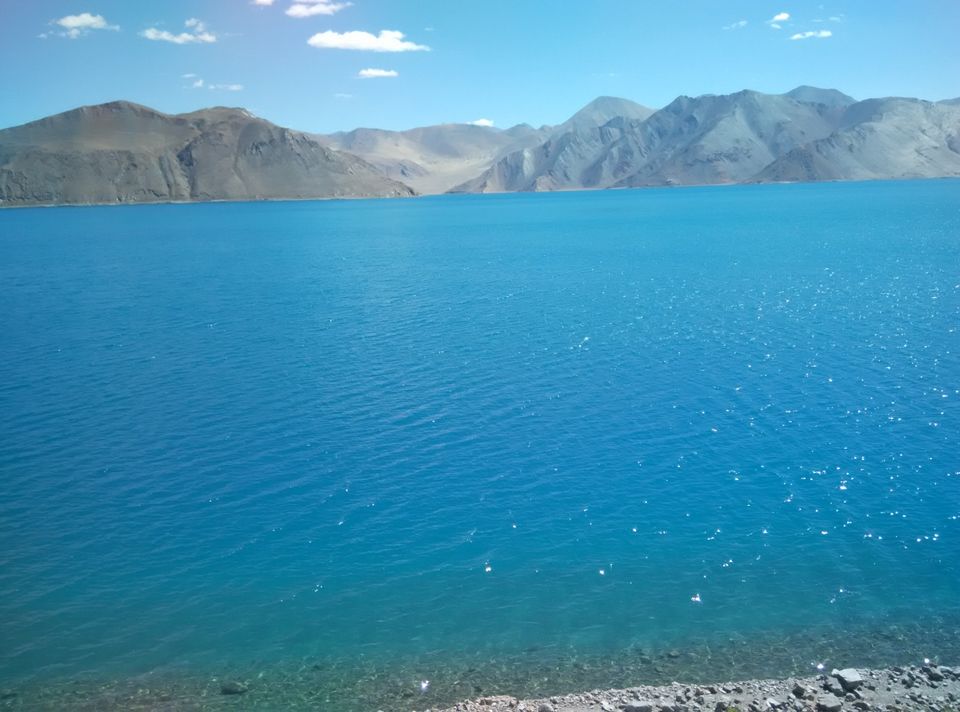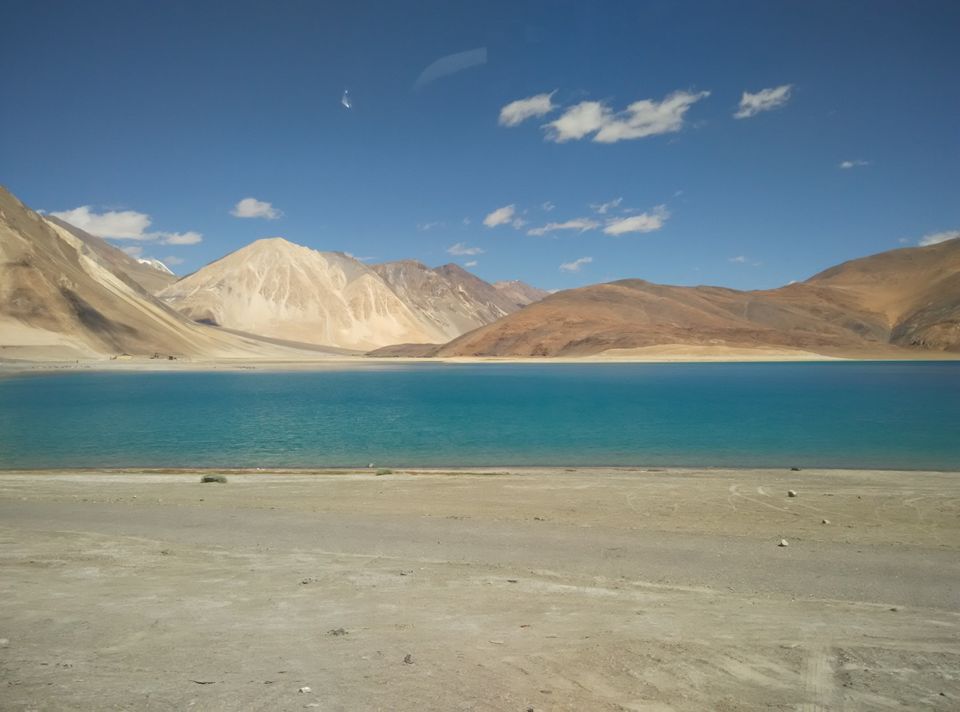 We returned to Leh from Pangong. The morning view of the lake from Pangong was amazing all over again. We really wanted to step into a river so our driver "Uncle Ji", stopped at a beautiful river. All excited we stepped in and froze – ice cold water!!! But nevertheless we still sat n froze n clicked pics rather than step out :D. We reached Leh by evening and went out into the market for shopping. We stayed at the Noble Guesthouse, where "Dorjee" and his brother run a wonderful hotel. Their rooms are big and cozy, he is the one who put me in contact with our brilliant driver who told us a 100 stories. They also offered us complimentary dinner which was completely unexpected. Dinner was the tastiest food I'd had since leaving home
Day 9&10- We returned from Leh to Manali using the same HPTDC buses as we were on a budget. You can also opt to take the flight. We reached by evening on day 10 and went for a little Manali shopping and street food. We cancelled our HRTC bus to Chandigarh and opted for an overnight private AC bus instead, which was way more comfortable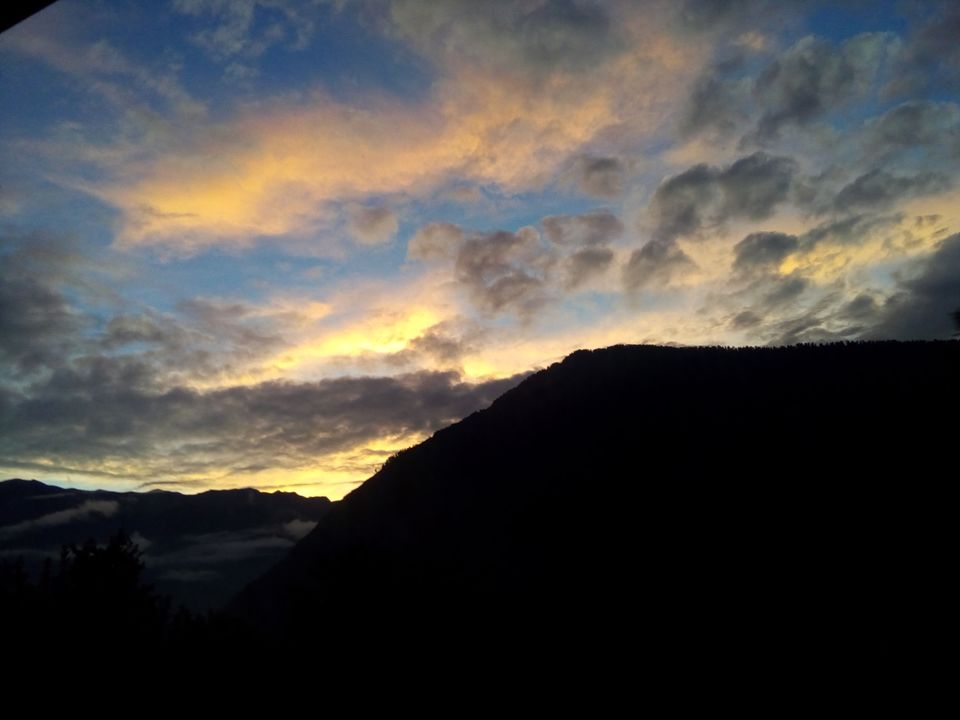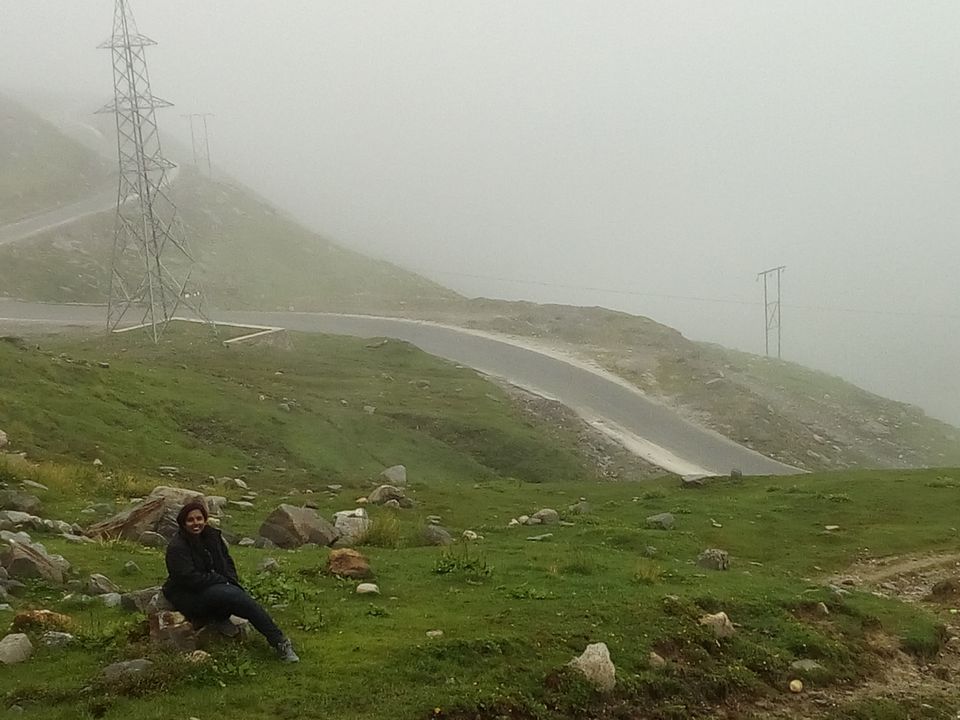 We reached Chandigarh airport and travelled back home with full hearts and the best memories!!!
Per Person Budget in a Group of 5:
Flight to Chandigarh-12000
Chandigarh to Manali HRTC bus-460
Bus to Sector 43 Chandigarh-30
Manali sightseeing-260
Manali stay-460
Manali to Leh HPTDC bus-2929
Manali bus luggage fee-10
Diamox-30
Inner line permits-600
Alchi/Leh shrine/Leh Palace entry-75
Leh stay-2000
Entry fees - sand dune-36
Camel ride-200
Nubra stay-1120
Pangong Stay-830
Taxi for Leh-Nubra-Pangong-4200
Leh stay-800
Leh to Manali HPTDC bus-2929
Manali to Chandigarh Volvo bus-600
Bus to Airport-25
Food-4000
Miscellaneous-500
Total trip expenses excluding flight-22500
So there it is... Enjoy to the fullest!!!