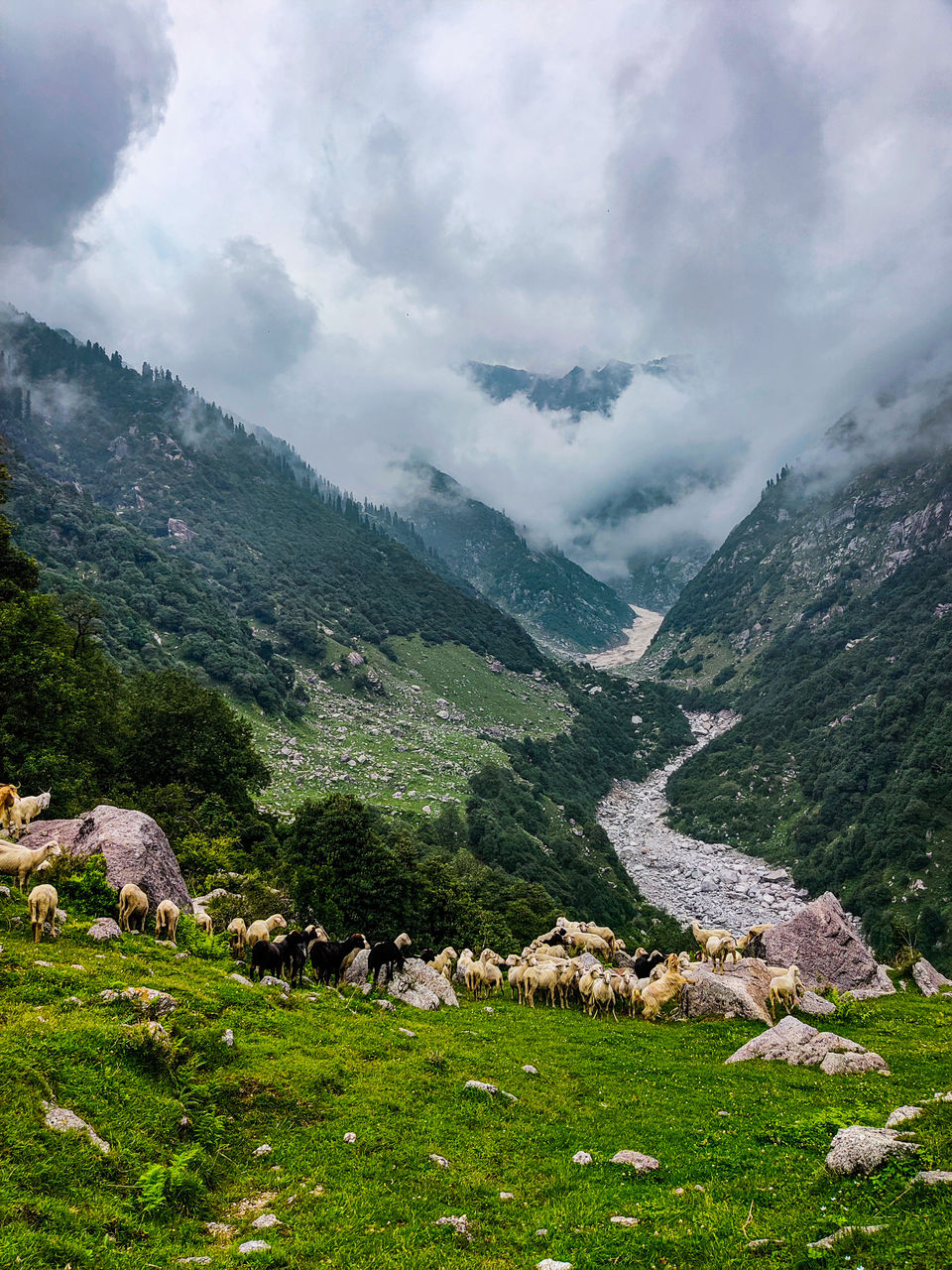 Thatri Lies at distance of 6 kms from Nitya Cafe, last inhabit place in Palampur.
We cross the villages such as Thala and Khala to reach Thatri.
The initial climb is along the barbed wire fences put up by the forest department. The view downwards from here towards the Bandla side is mesmerizing.
Neugal River carves out this beautiful valley.
Thatri comes out to be trekkers paradise as you're surrounded by The Singhar Pass and The Chunjah Glacier, sitting in a vast meadow land along with Shepherds.