Munsyari, nestled in the heart of Uttranchal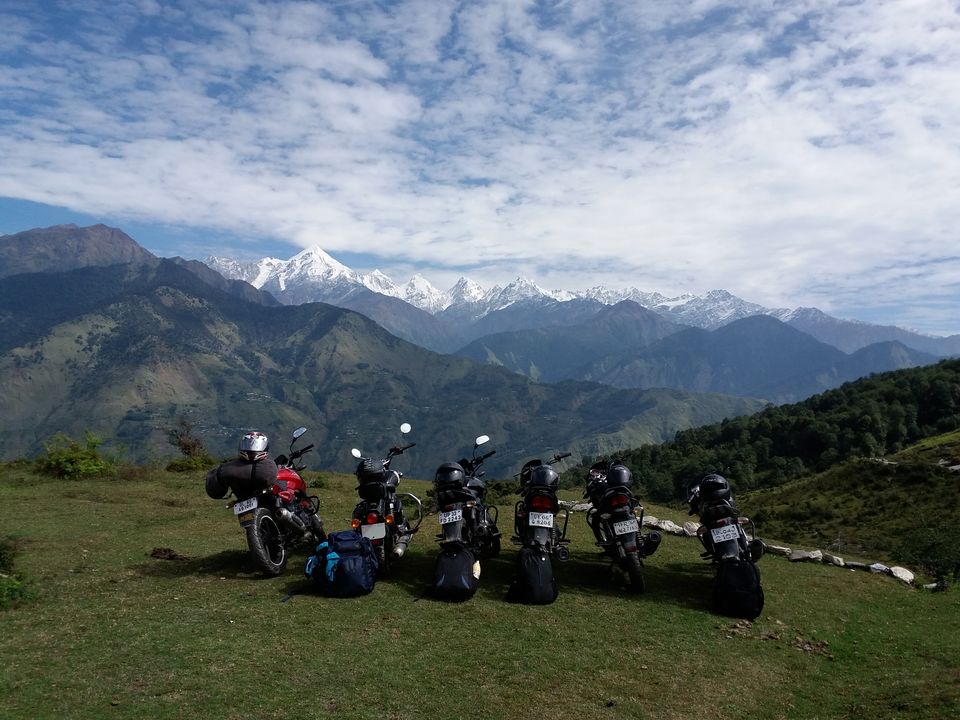 Uttarakhand is a newly formed state with more than enough hilly terrains and beautiful landscapes to enthral anyone seeking adventure, be it peace or getaway from the daily hectic routine. There are many destinations like Almora, Nainital, Pindari Glacier, Jim Corbett, Nanada Devi where one can seek out the uncommon. We selected Munsyari as our preferred bike destination since it is one of the least crowded hill stations and a peaceful location away from the overcrowded cities we live in.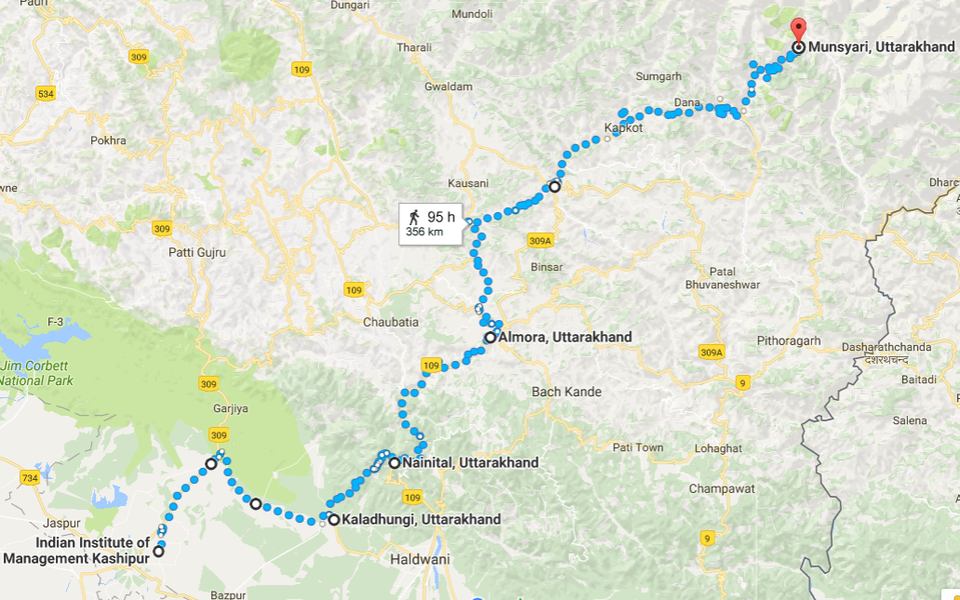 Munsyari is a small town, Tehsil and Sub Division in the Pithoragarh district of Uttrakhand, situated at an elevation of 2200mts. from sea level in the hills of Kumaon - which are a complete bliss for any biker seeking adventure. Lush green forests on all sides, deep valleys, pinecones on the road sides, refreshing mountain breeze making you forget all the daily riff-raff is what welcomes you. There are plenty of sharp hairpin bends, muddy roads (in case you call them roads), roads passing under waterfalls to give you an adrenaline rush & if you are as lucky as we were, you will get a chance to fight your way against hailstorms on tough hilly roads over the mountain tops.
Kashipur – Nainital – Almora – Bageshwaar ( 287 km)
We planned to have a 4-day trip from Kashipur, an industrialized town in Uttarakhand where our college campus is situated, via Nainital to Munsiyari. The first part of the trip began at 8 am from Kashipur to Kaladungi, which is also the last remaining part of plain roads before the mountain terrain begins.
The road from Kashipur to Kaladungi is a broad two-way lane which is pretty good for cruising, while the latter half from Ramnagar to Kaladungi urges you to go over 100kmph. Kaladungi is a shorter route to Nainital and is not open to heavy vehicles.
Moving on from Kaladungi the curvy road starts which would directly take you to Mall Road, Nainital. Nainital is a great hill station with hills surrounding the Naini lake, the center of this lovely hill station. Tip-n-top, paragliding at Naukuchiatal, boating, cave visits and waterfall are some of local attractions nearby.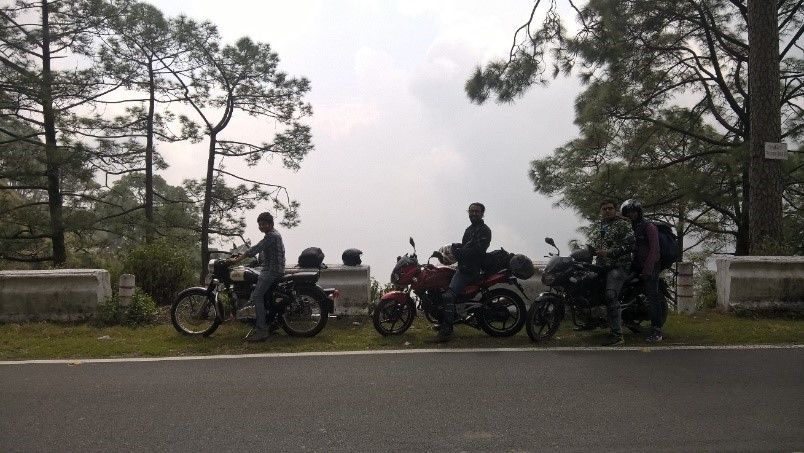 We did not linger much at Nainital and decided to move on to our next destination – Almora (62 km from Nainital). The Nainital-Almora route is the busiest route that we encountered during our trip, with moderate mountainous terrain and wide roads that lead to higher speeds. This route may not be liked by all, while those looking for a speed-up over the mountain will love it.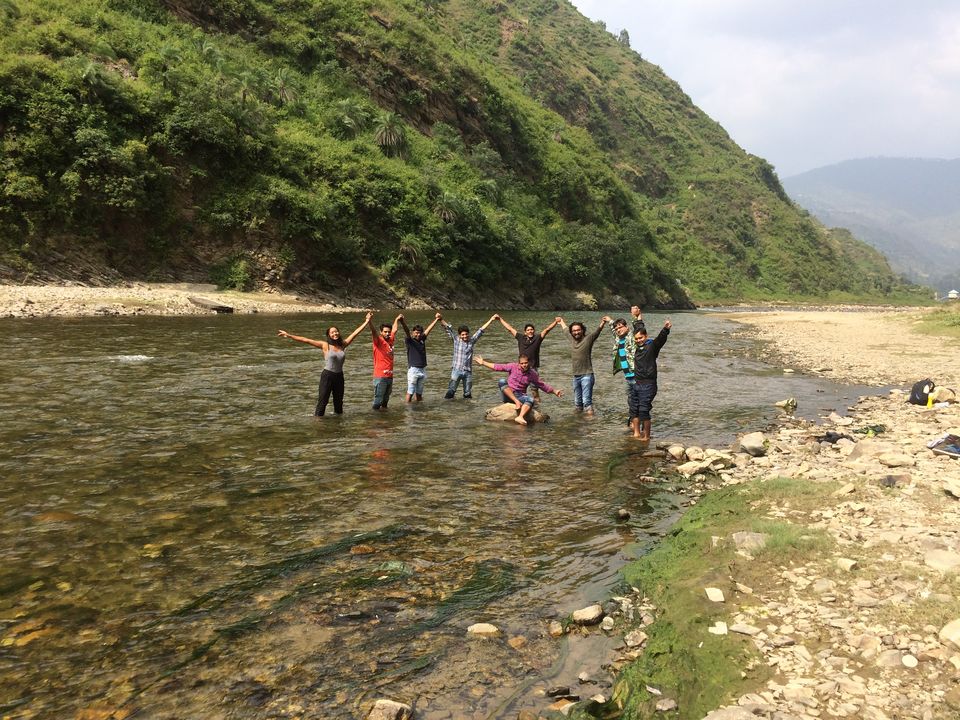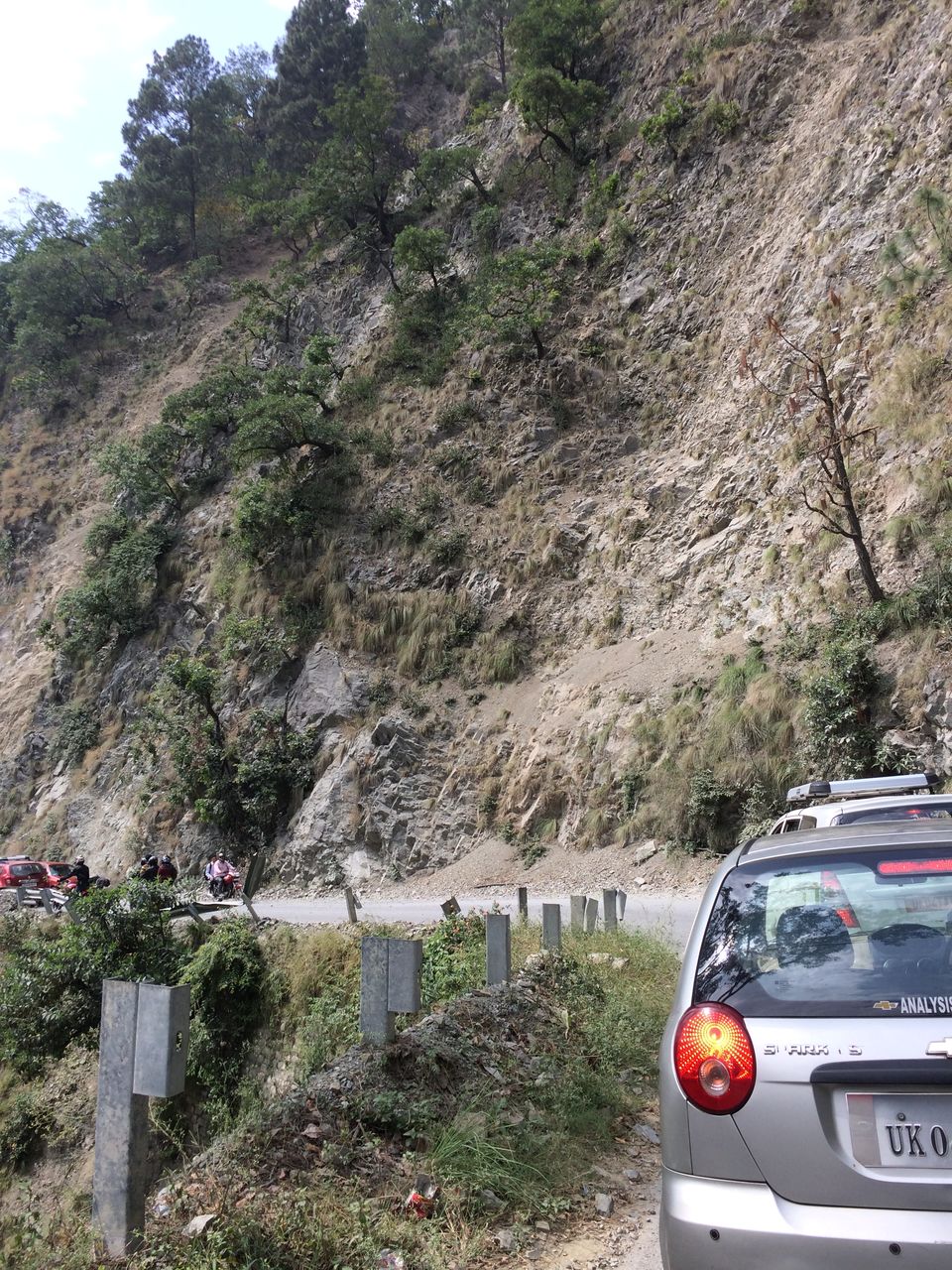 There are frequent landslides in the valley that separates these two hill stations (near Khera). Thus rubble might surprise you while making sharp turns on this busy road. The land alongside the tarmac is pretty dangerous due to the loose mud. We encountered a landslide on this road, but utilised our time to enjoy the river Kosi that flows by your side while you are at the bottom of the valley.
We stopped at Almora for lunch and once again took to the wheels for our next destination Bageshwar. The road to our next destination was the typical narrow mountain road demanding gear shifts every next second. Human habitation and intervention starts to decrease from here on, and one feels the true mountain spirit starting to seep in as you move towards Bageshwar.
It started to grow dark midway so we decided to trail each other and the average speed reduced. We reached Bageshwar at around 7:30 pm. The city offers all sort of stay facilities at much lower prices as compared to Almora or other famous tourist spots.
Bageshwar – Birthi Falls – Munsiyari (129 km)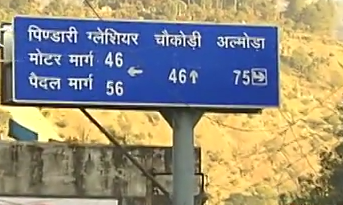 Bageshwar is an important stop for Bikers as two famous biker destinations, Munsyari and Pindari Glacier are connected via road from this very city. Pindari glacier is almost 2 hrs away from Bageshwar while Munsyari is half-a day away. The road is the perfect version of what you expect at mountain tops, with water flowing down on the road every now and then making it a great attraction. Steep muddy roads and clouds hovering over them is a common feature here.
The Challenge
Bageshwar to Munsyari is a perfect mountain route, with plenty of small water-falls creating rainbows and the famous Birthi Falls. The sweet noise of water flowing in the river Ramganga keeps you mesmerised at all times.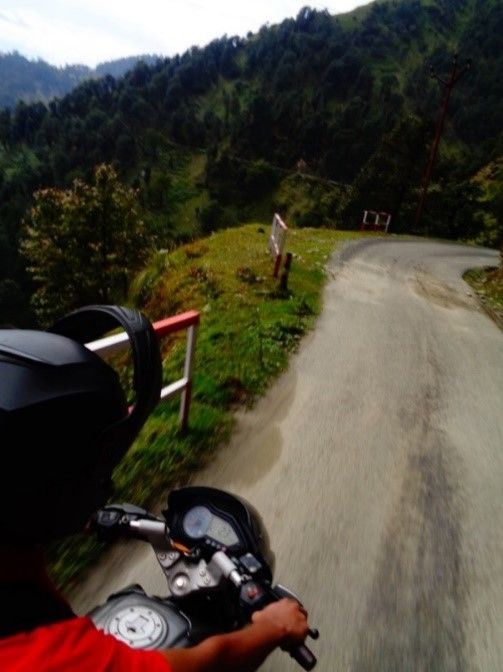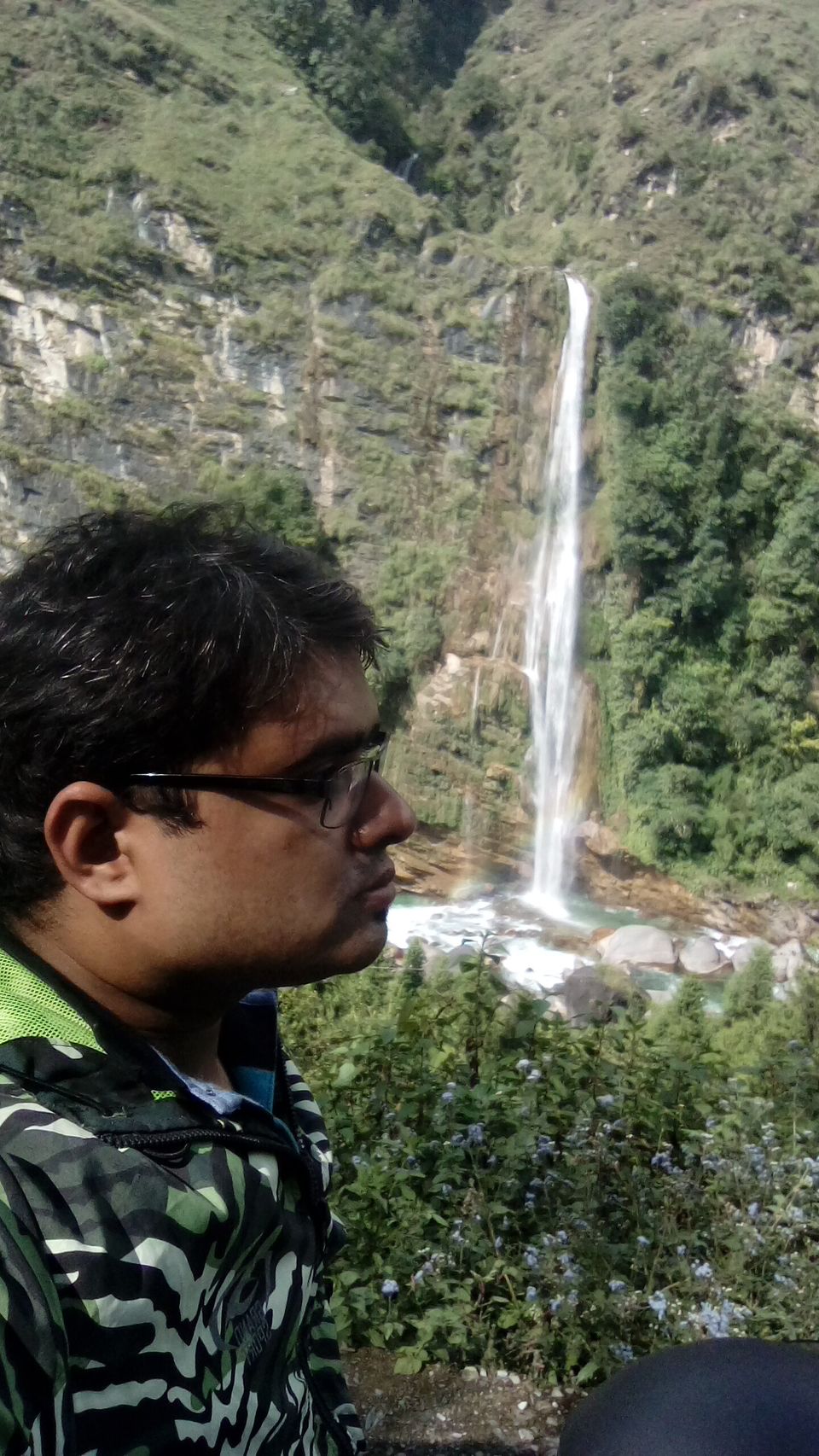 After Birthi Falls, the road becomes treacherous and curvy enough to enthral anyone travelling through here. The road is quite narrow and broken at places, leading to slush in case of rains. We encountered heavy hailstorm on this route.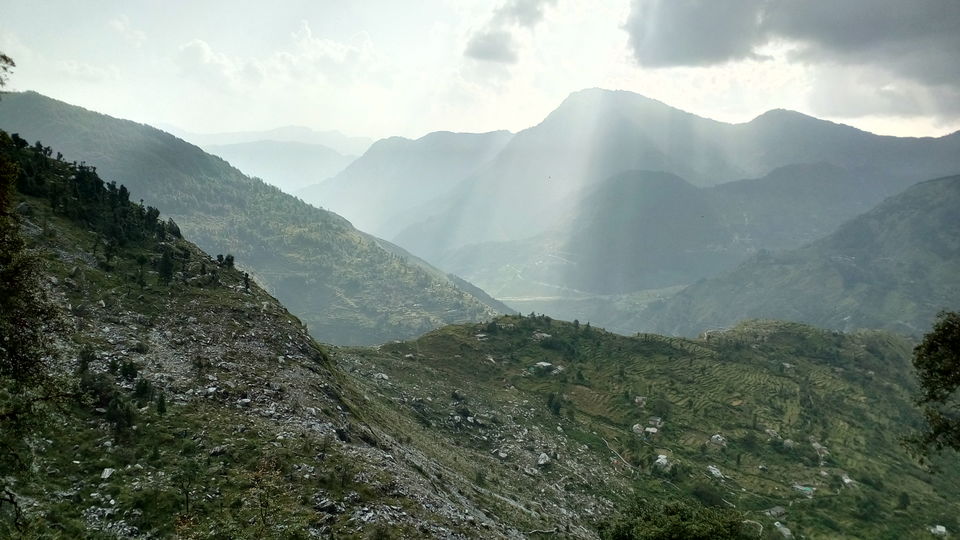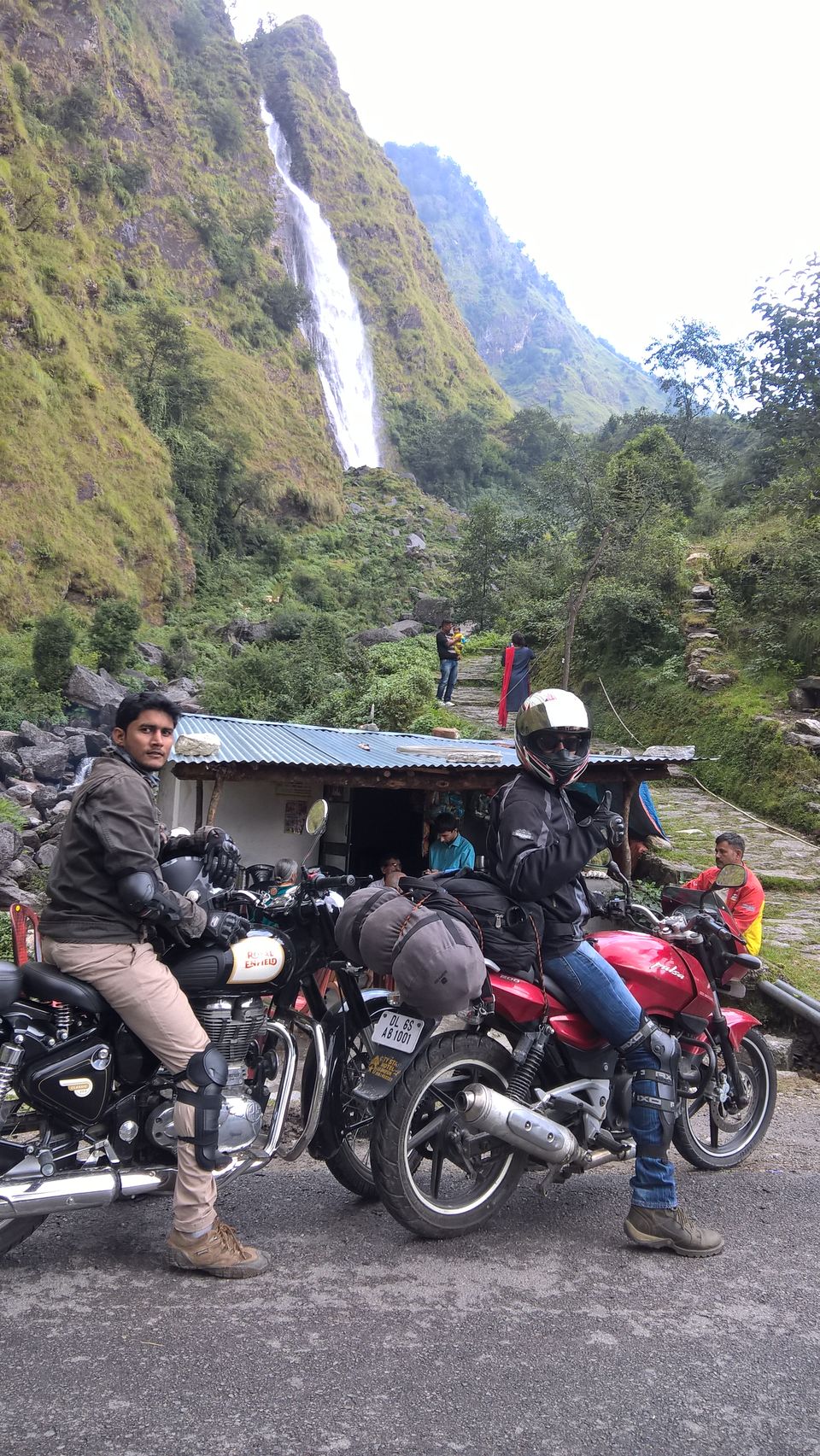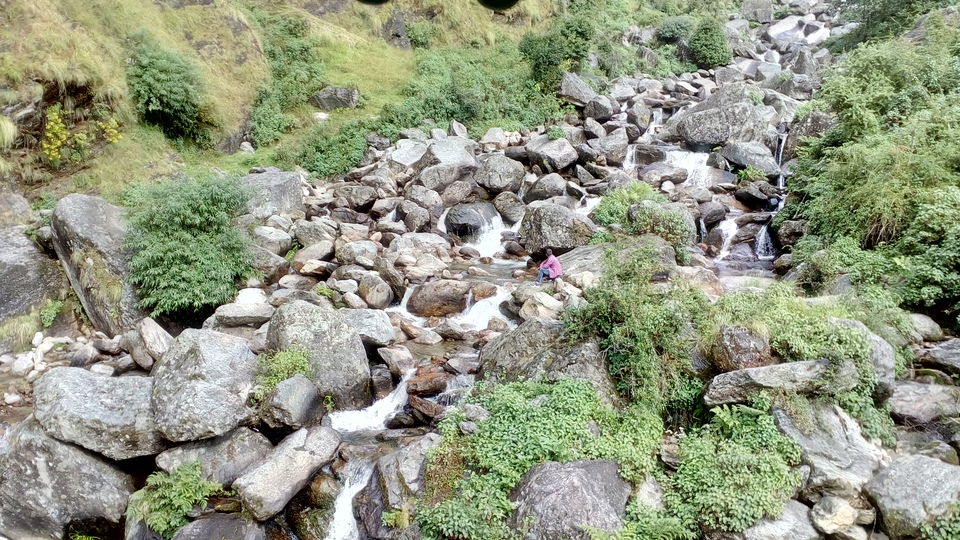 In the picture on the right-bottom, the clouds on the mountain top can be seen. The road to Munsyari passes through these clouds. It's a common phenomenon in the hills and going through clouds is always fun.
Little did we know that another surprise awaited us!
Most of us had not packed for heavy rains and we braved a hailstorm on this very road. Everyone paid for it dearly – those without gloves had puffed hands because of icicles bombarding on us. The noise they made while falling down on the helmet were as loud as it gets in a call-of-duty modern warfare game. Since Birthi-Falls to Munsyari has no place to stop we continued to the very top of the mountain, Kalamuni Top, and found shelter there, though everyone was drenched by then. The weather eased up a bit after an hour of the downpour, and what we experienced were some of those rarest scenes that you can only see in the most romantic movies (after all not everyone stays on the mountain top during a storm.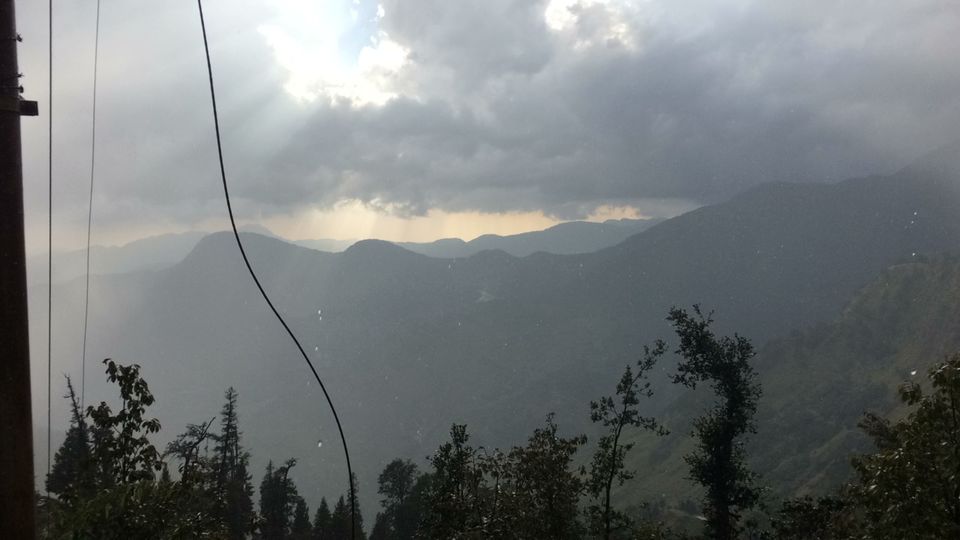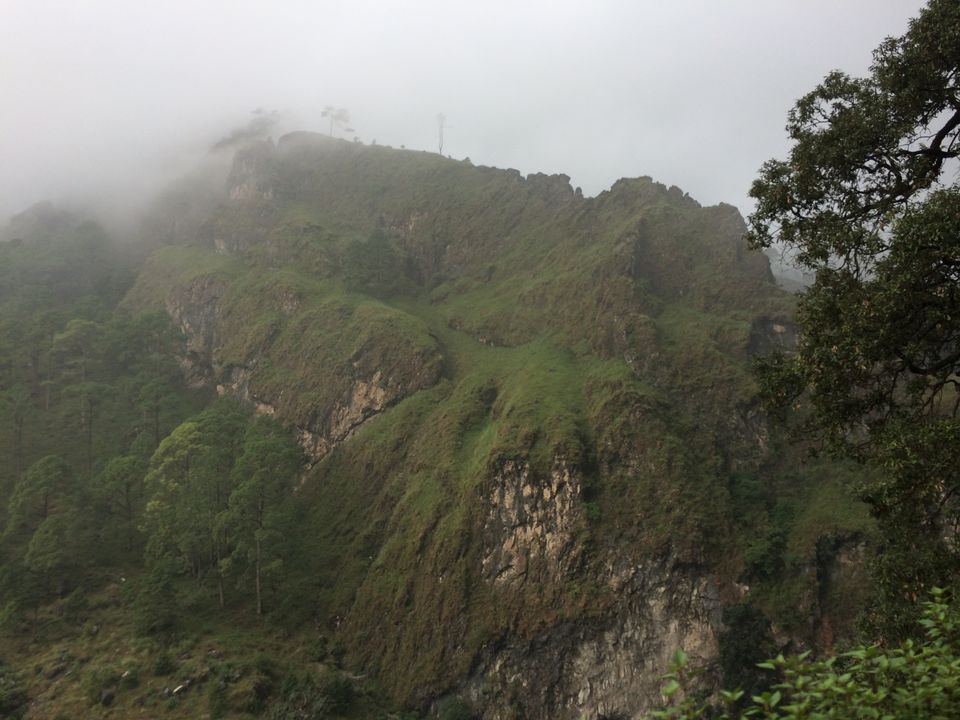 Soaked and shivering, hailstorm thrashed and tired from a long day's journey, we descended down to Munsyari. Before we reached our rooms, we were welcomed by the mighty and beautiful Panchachuli peaks, the famous five-peaks of the Himalayas that are visible from Munsyari.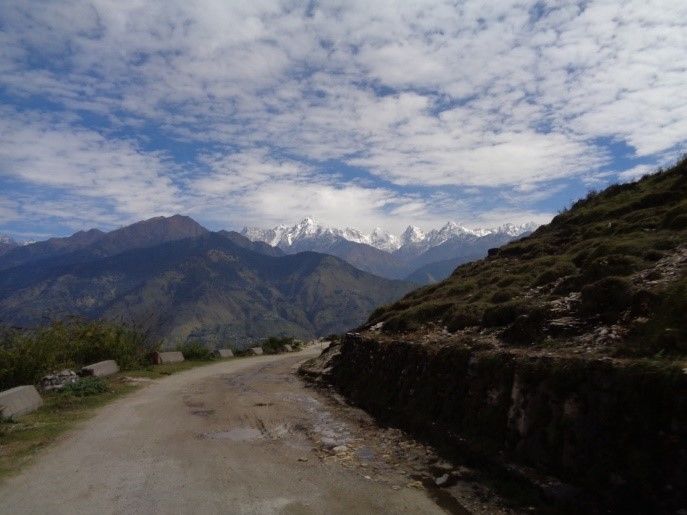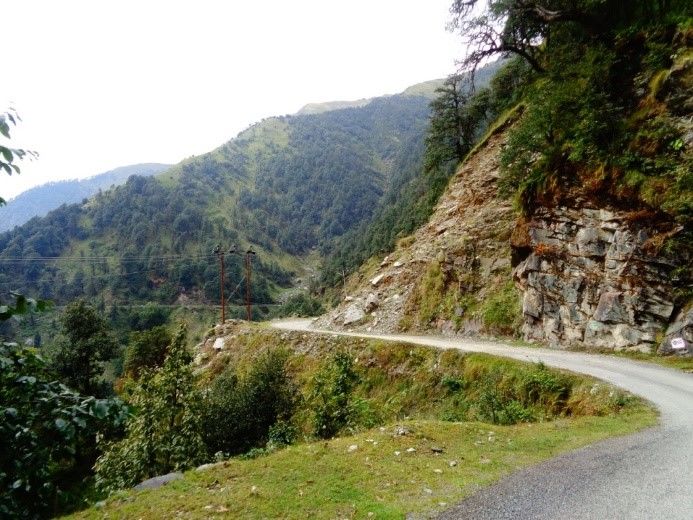 Munsiyari
We spent the evening enjoying the bonfire and admiring the grand Panchachuli peaks. Munsyari has enough places to stay for the number of tourists who come here, though variety of options for staying are limited since it is a very remote place. The local food at Munsyari is simple yet delicious. Proper repair stations for bikes are not readily available, which might create some issues through the long journey. Places to visit include Nanda Devi temple, Kalamuni Top and Maheshwari Kund. Trekking options are available for Khulia Top (10 km) and Khalia Top (2 km), with easy options of renting trekking gears.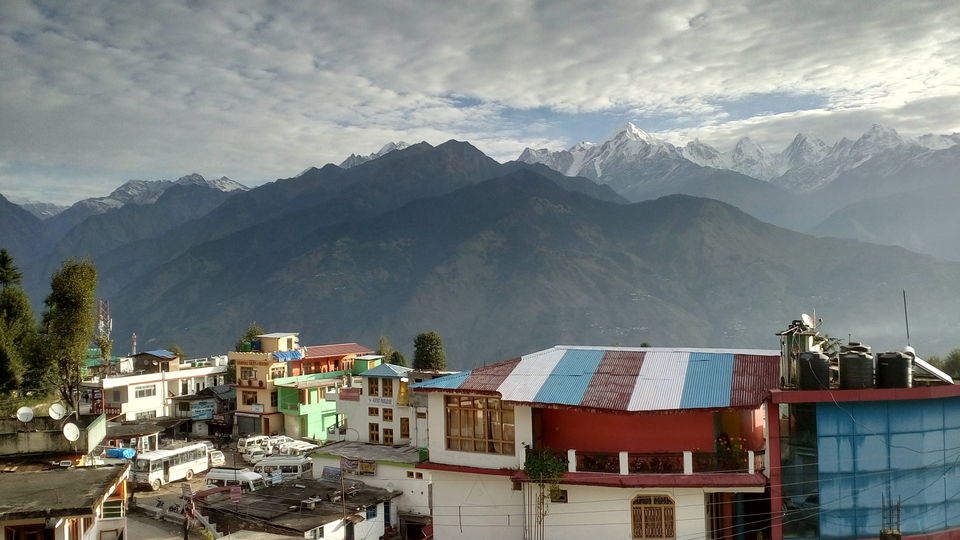 Our return journey was no less fun. We went down to the river-beds whenever there was a chance, soaked in more of nature, enjoyed chicken-momos at Nainital, and had breakfast at the most beautiful locations possible and obviously the joy of riding in the mountains was endless.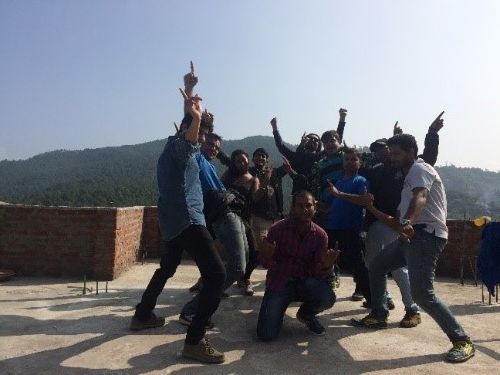 No journey is complete or even possible without comrades. I carry as many enjoyable memories of the mountains as of the time spent with our team of riders. Kudos to the Bikers club IIM Kashipur for the wonderful trip.
You can visit our facebook page https://www.facebook.com/Bikersclubiimkashipur/?fref=ts for more of our adventurous excursions.
Next Trip: Binsar Wildlife Sanctuary, Almora