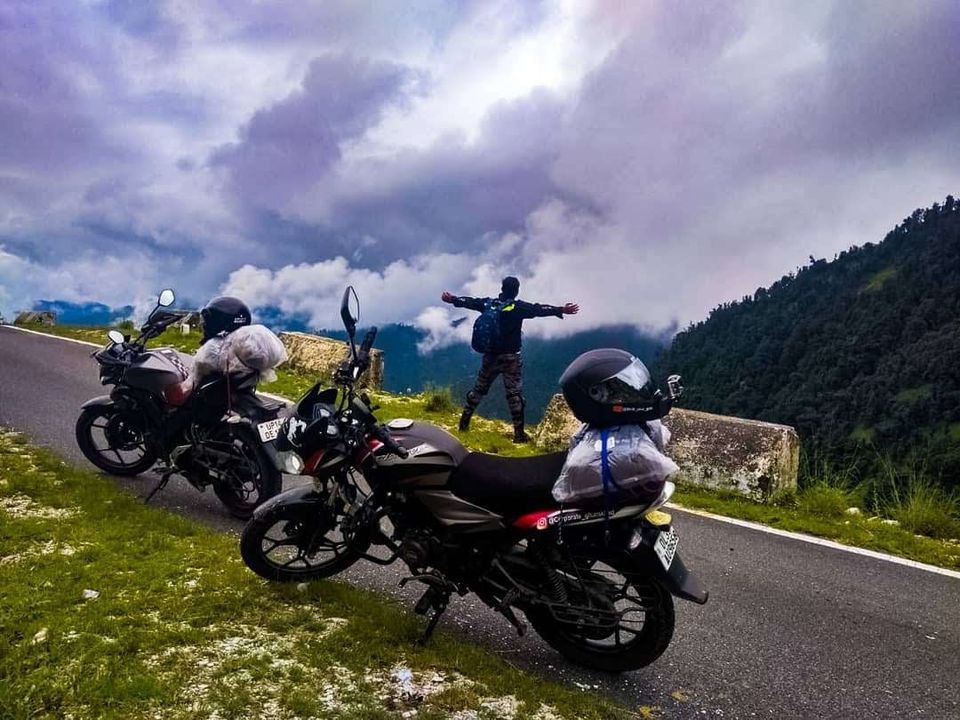 I planned my first bike trip to a Serene destination in Uttrakhand "Munsyari" also known as mini Srinagar due to amount of Snowfall it gets.
After lot of planning we got to know about the RED ALERT issued by Climate department in Area for 4 day i.e from 15th to 19th August,to which we lost most of your Ride mates and had to continue with only Two Me and Anuj.
At last we started on 15th of August early morning at 4 AM from Indrapuram Ghaziabad and were welcomed by Heavy rains on Outskirts of Ghaziabad but wait we had planned for it,we made our luggage and ourself Waterproof with Raincoats,Rainpants,shoecovers and Bag cover and continued in rain till Babugarh where we took our first pit stop at Shiva Dhaba.
We took NH24 and continued to Nainital via Moradabad,Rampur,Bajpur,Kaladhungi
Glimpse of Your Day 1.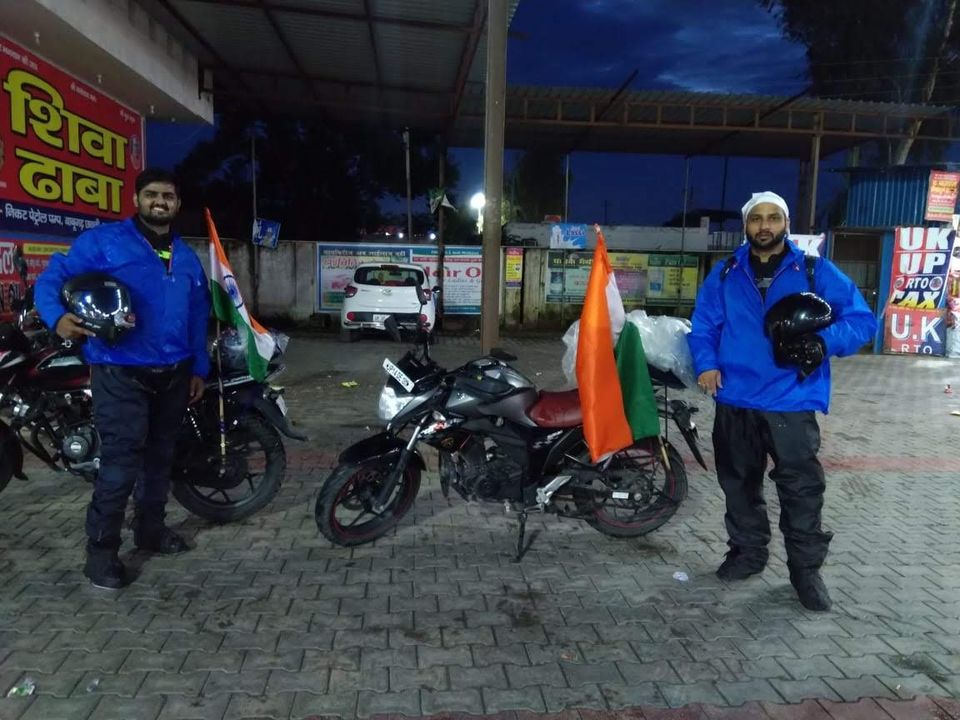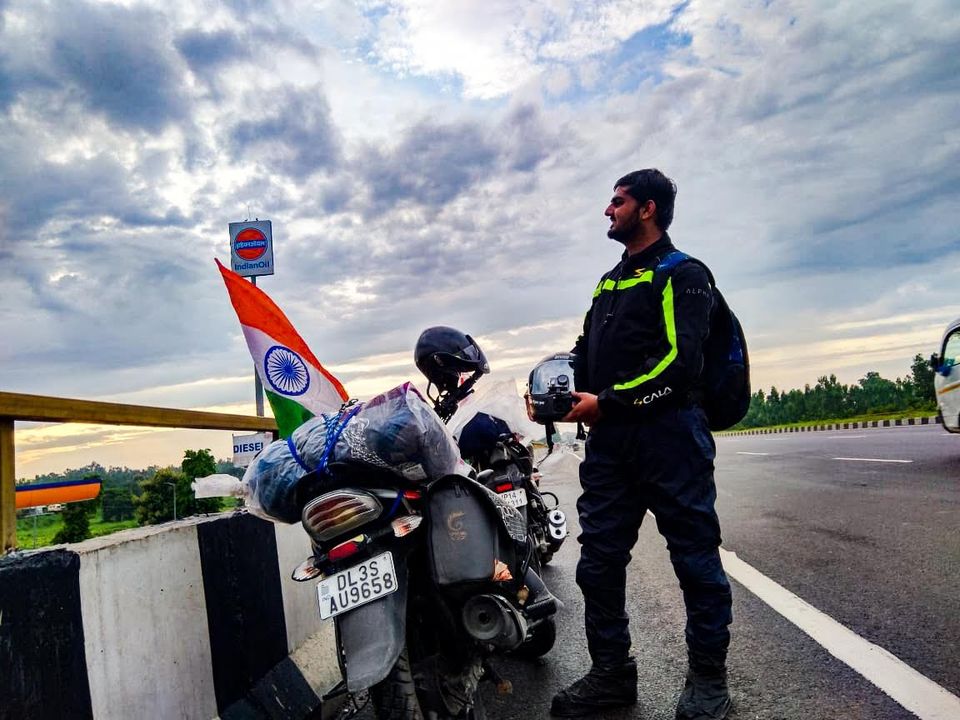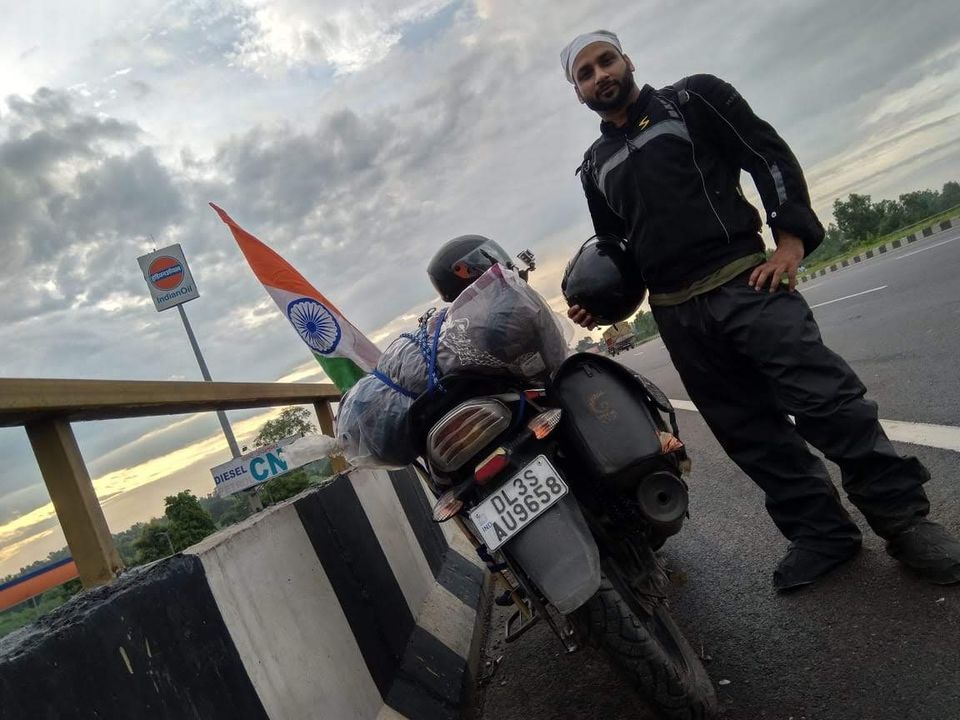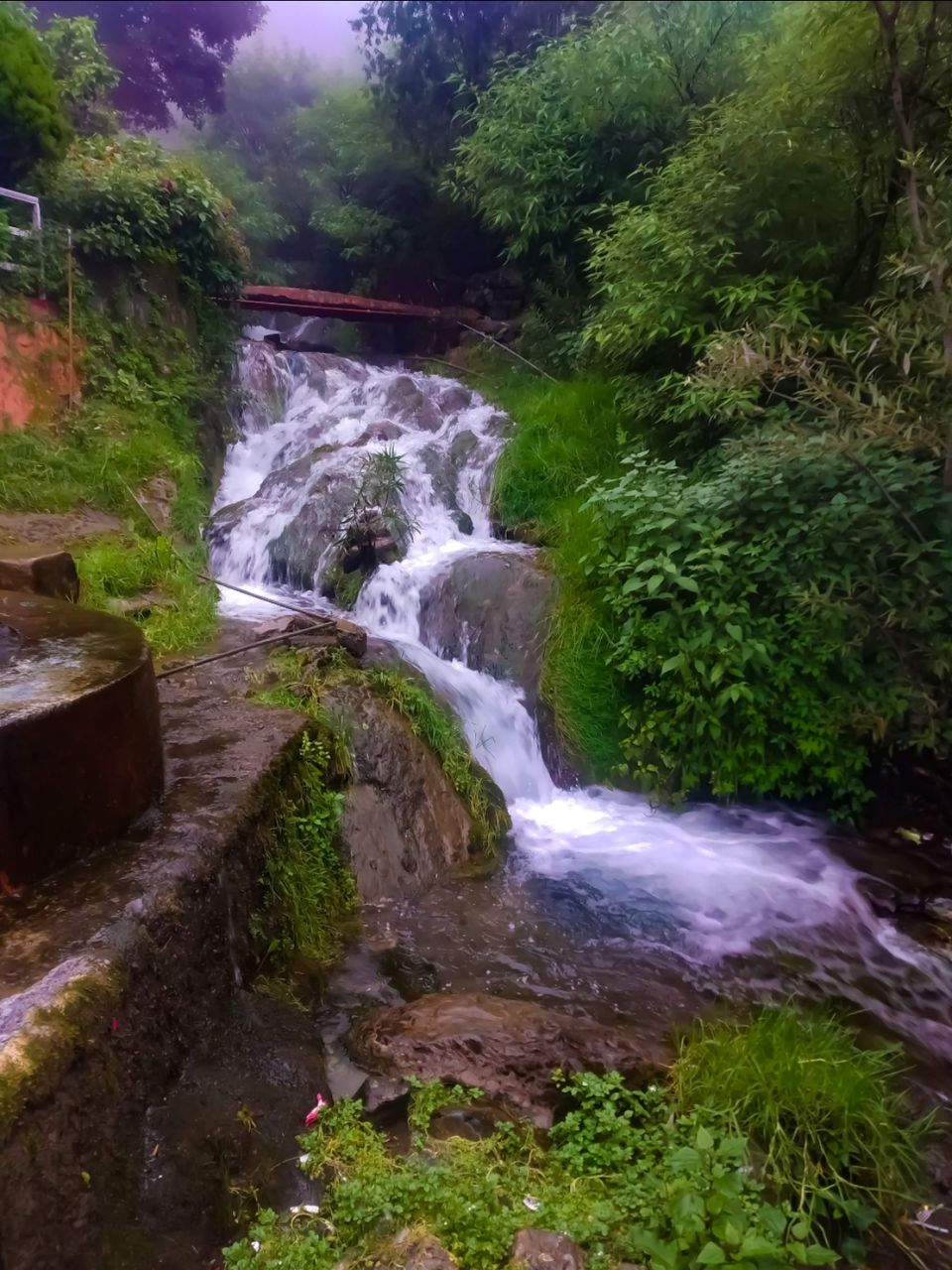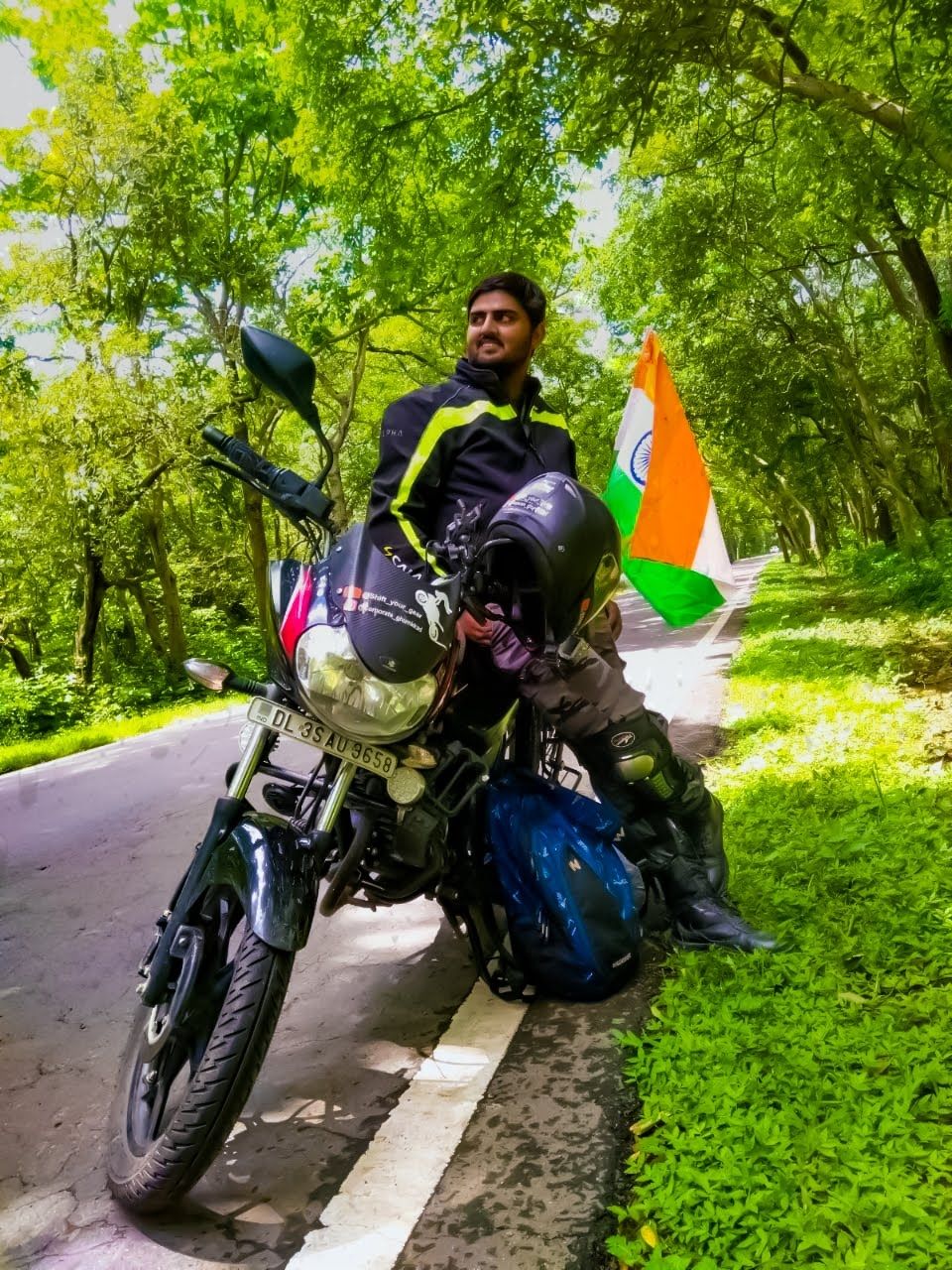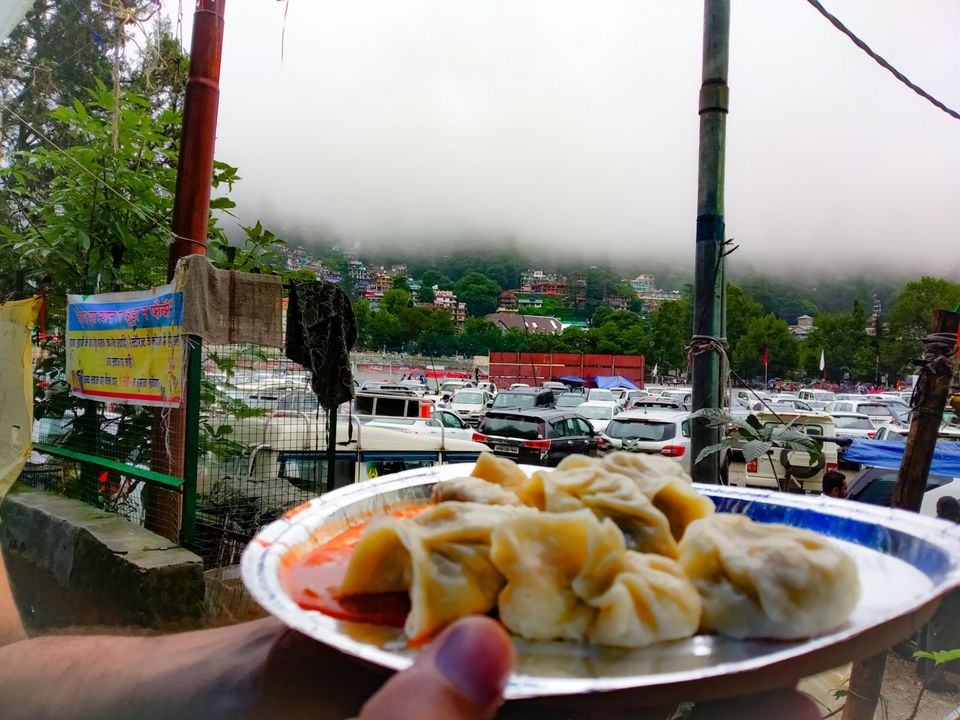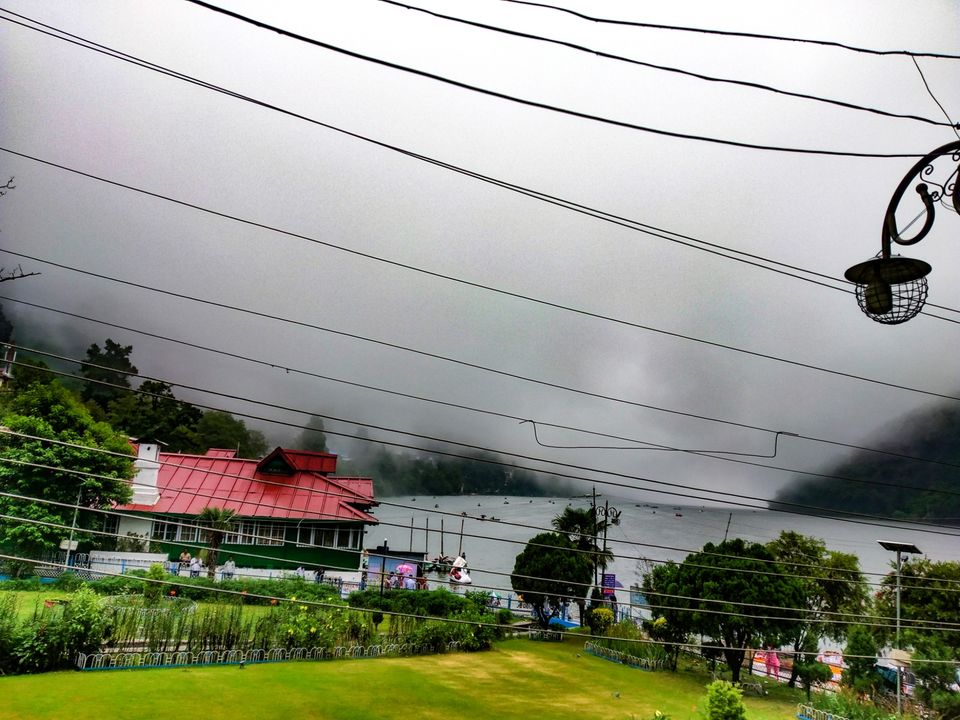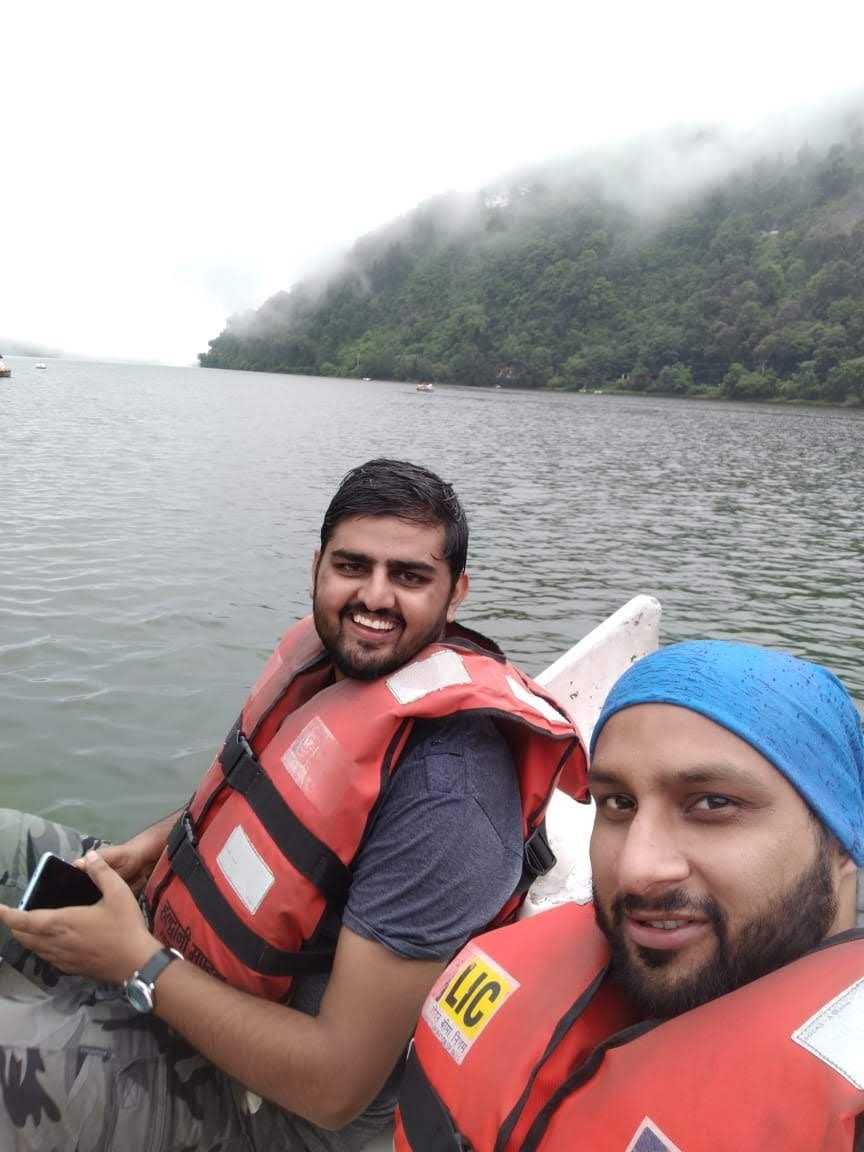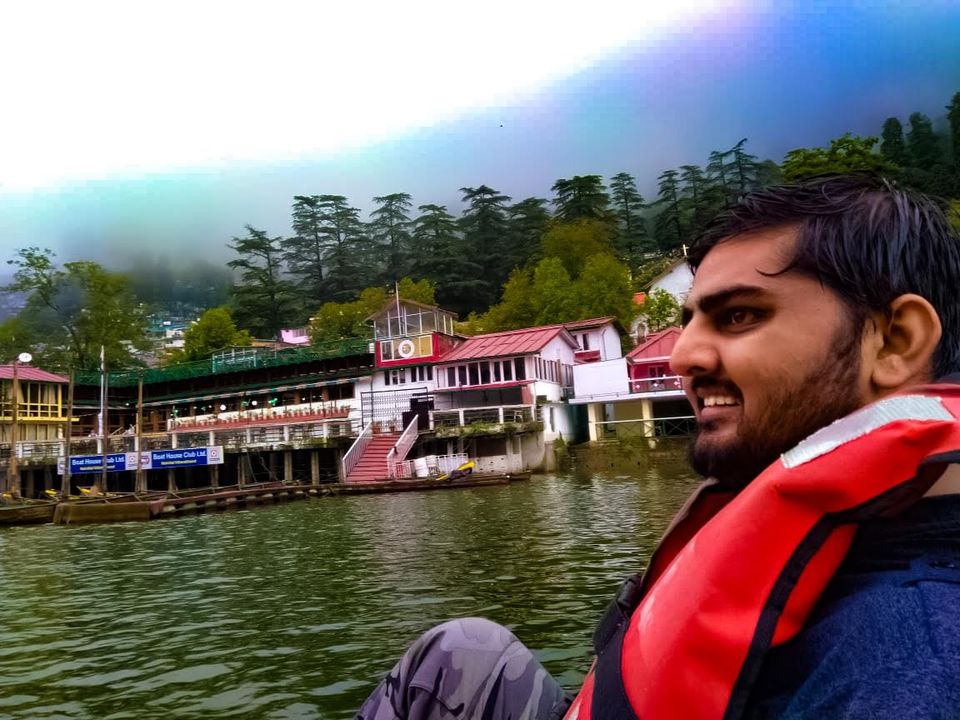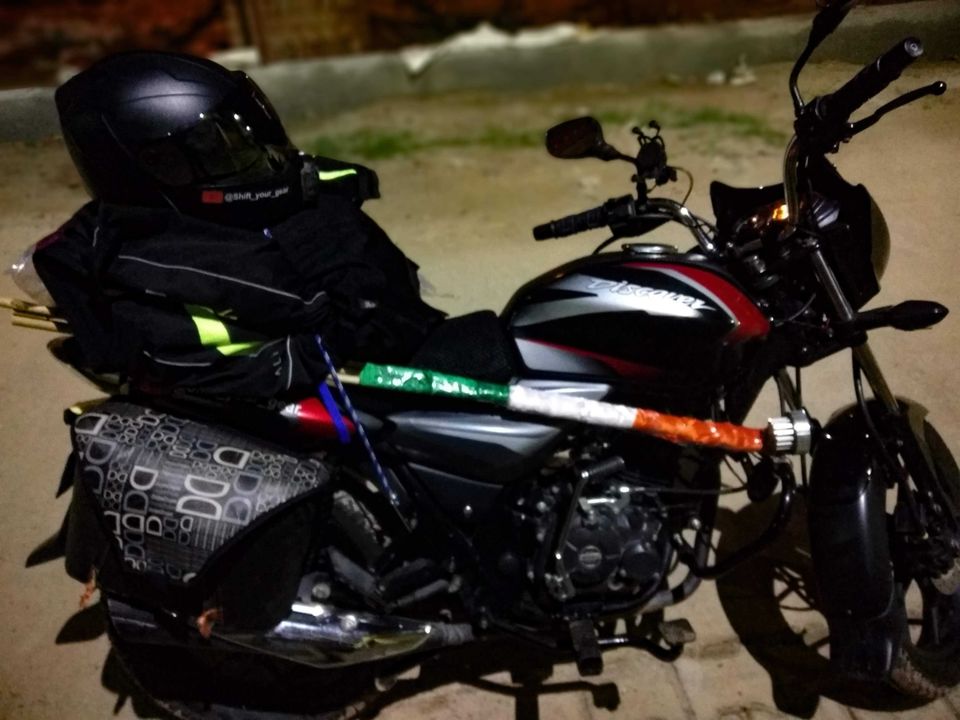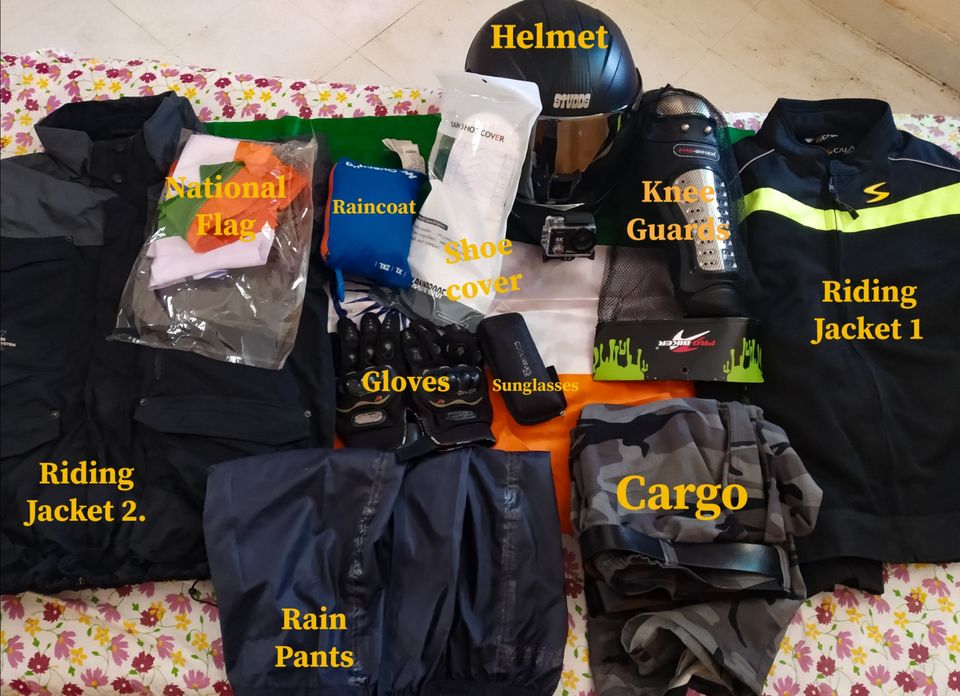 We reached Nainital at 12 PM with Rains striking all along the way.
Nainital is a hill town with beautiful naurat lake in shape of any Eye thats why it is called Naini Lake.
In Nainital we checked into our Hotel and left for boating in Nani Lake and to eat momos.
Total Distance Covered - 268 KM
Total Time - 8 hours
Total Cost: 450 INR (Fuel),450(Stay),150(Food),100(Bike Maintainance)
Road conditions - Best possible till Rampur(Four lane),Moderate from Rampur to Kaladungi(2 lane without divider),Difficult Kaladhungi to Nainital (Hilly with steep slopes).
Second Day also started with Rains as Expected,we again got us rainproof and left for our next destination i.e Bageshwar also know as Kashi of Uttrakhand.
We left at 9 AM from Nainital.Riding bike on Hills in heavy Rainfall is not that easy as it looks but yes we were enjoying it as the views of Lush green hills with clouds scattered on them after rain are breath taking.
Be took a unplanned stop at Dhokney Waterfall 18 km before Almora,which is also a campsite (a must visit if you are travelling to Almora or Mukteshwar).
https://www.instagram.com/p/B1OvaUFH3CO/?igshid=1s7h35qksrvb2
We had lunch outside Almora at about 1 PM and than started the most amazing part of Ride i.e Riding on Curvy Roads on Binsar forest Range which are well built.
We reached our Hotel at about 4 PM located on a cliff above Bageshwar Valley about 8 KM before Bageshwar for Night stay.
Total Distance - 136 KM
Total Time - 5 hours.
Total Cost- 210 (Fuel),300 (Stay),150(Food)
Glimpse of Day 2: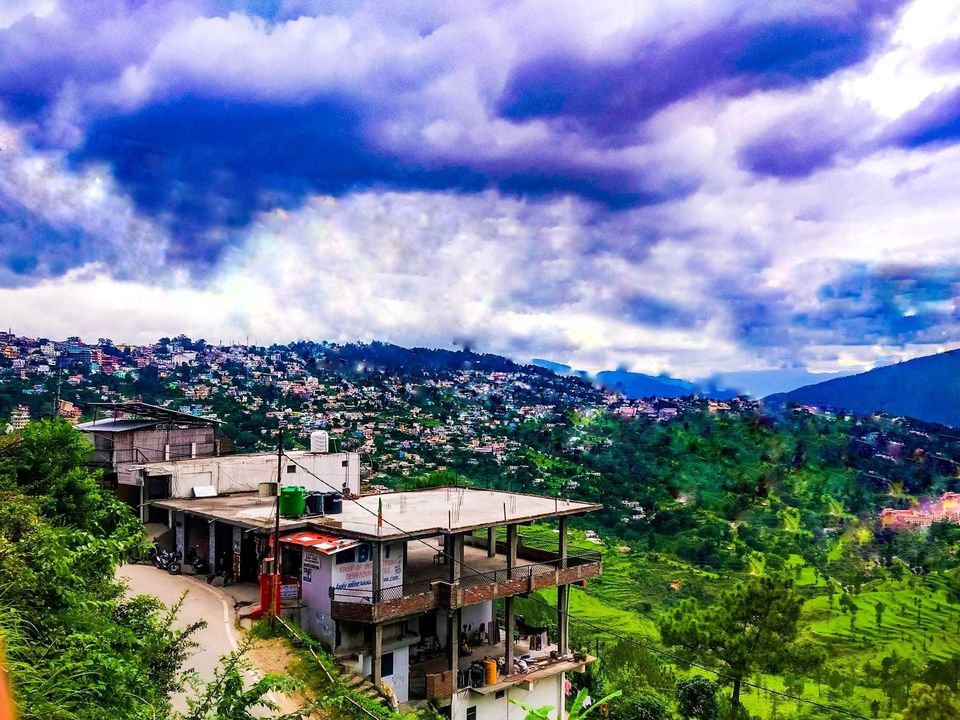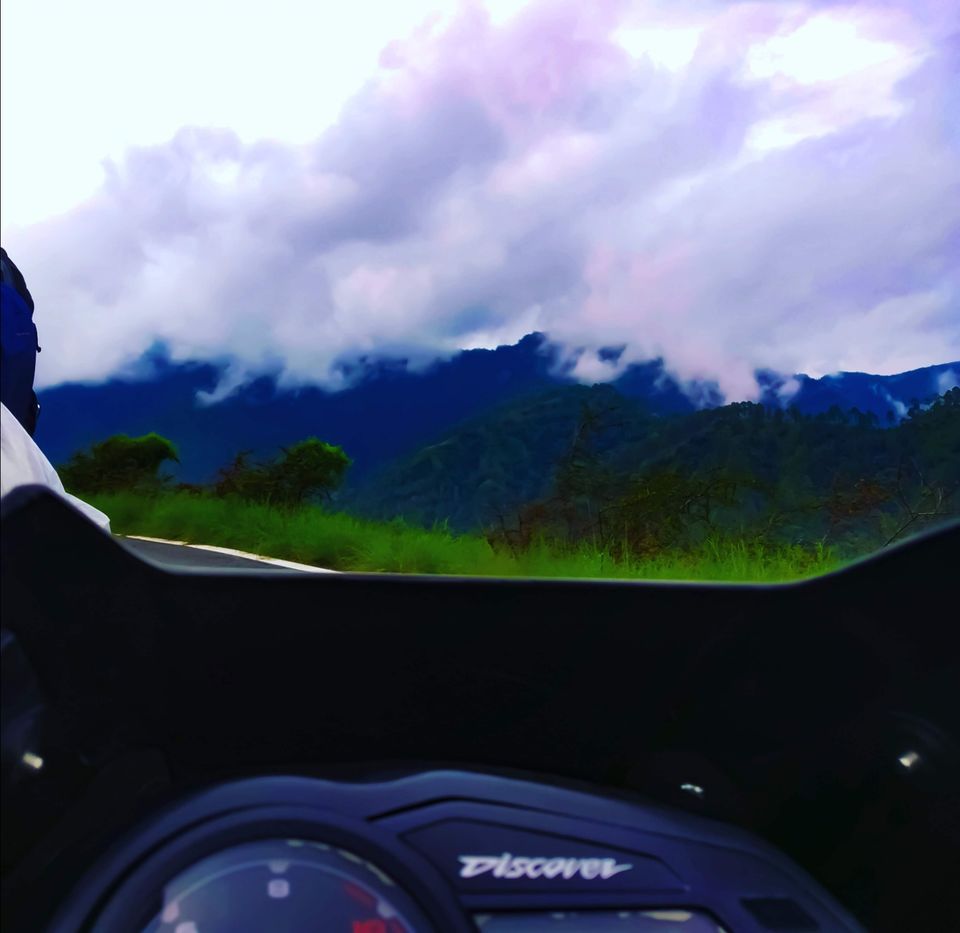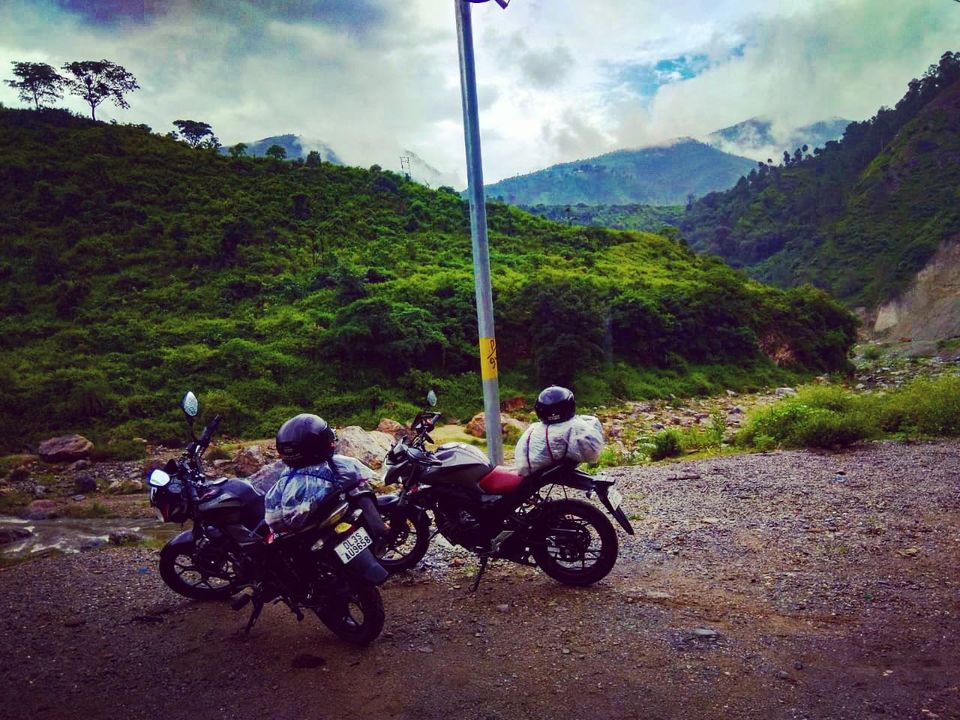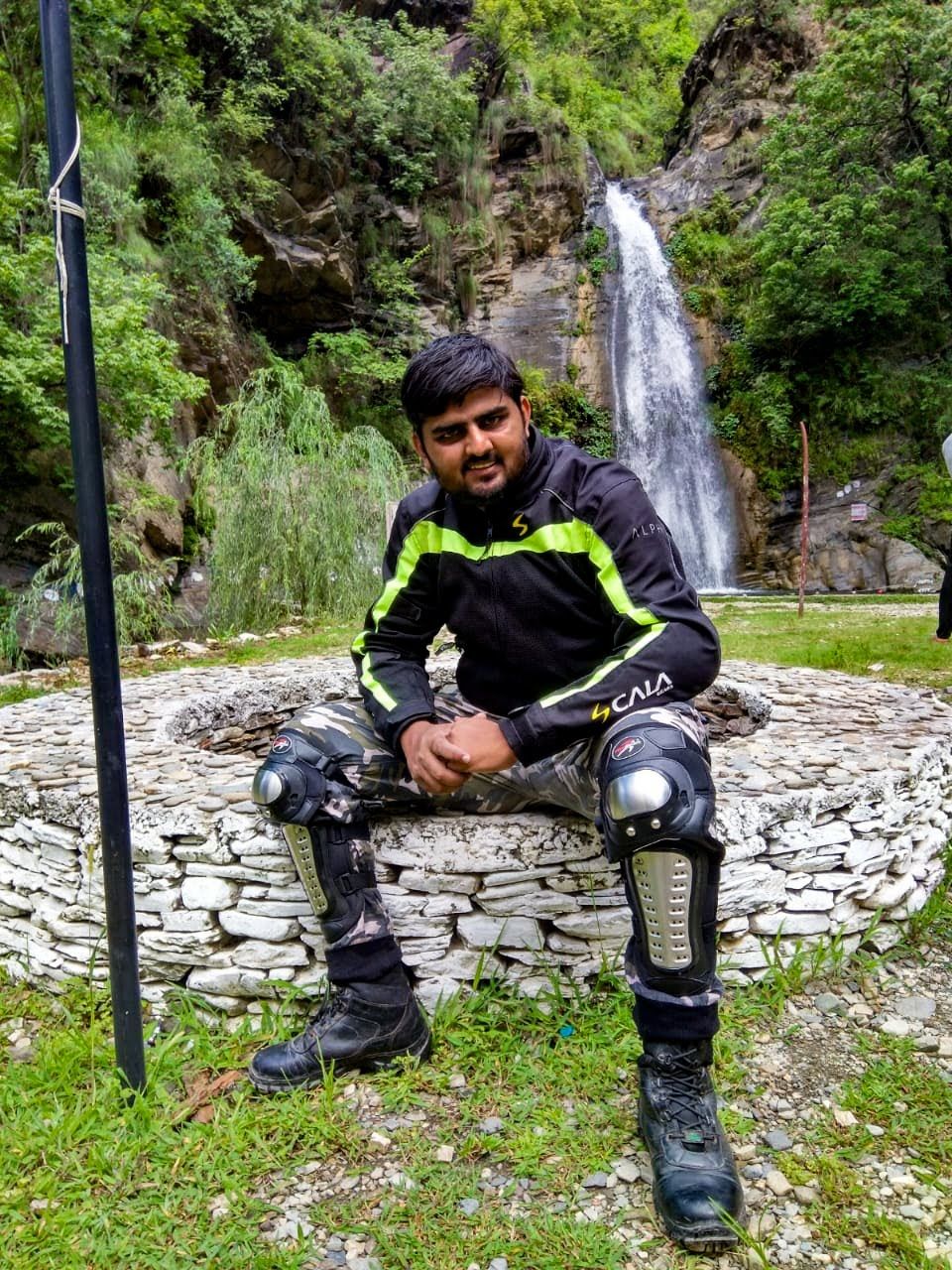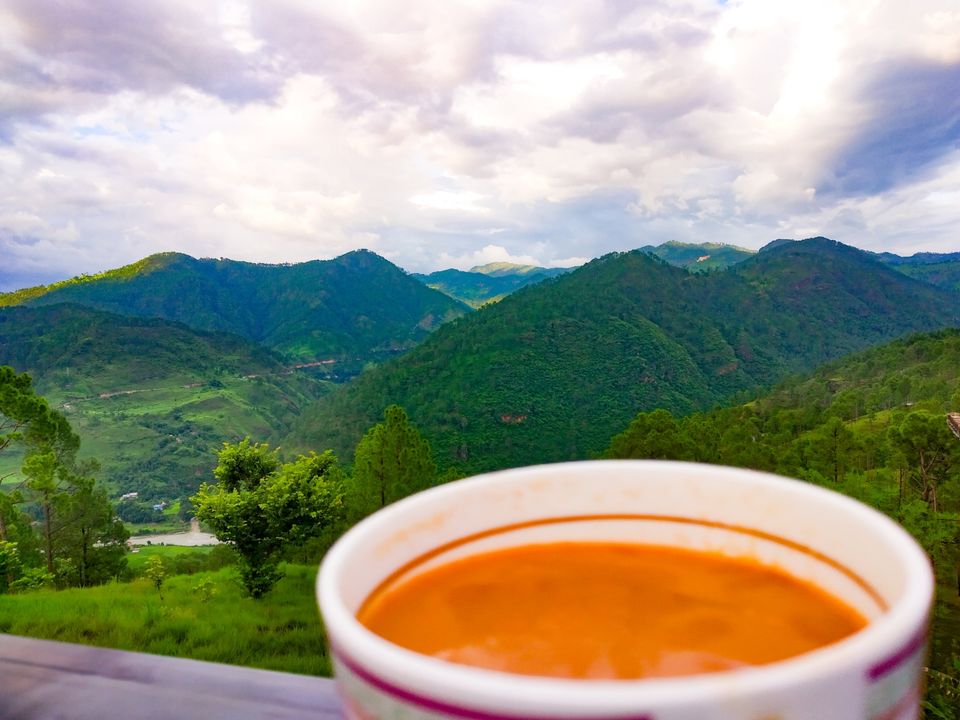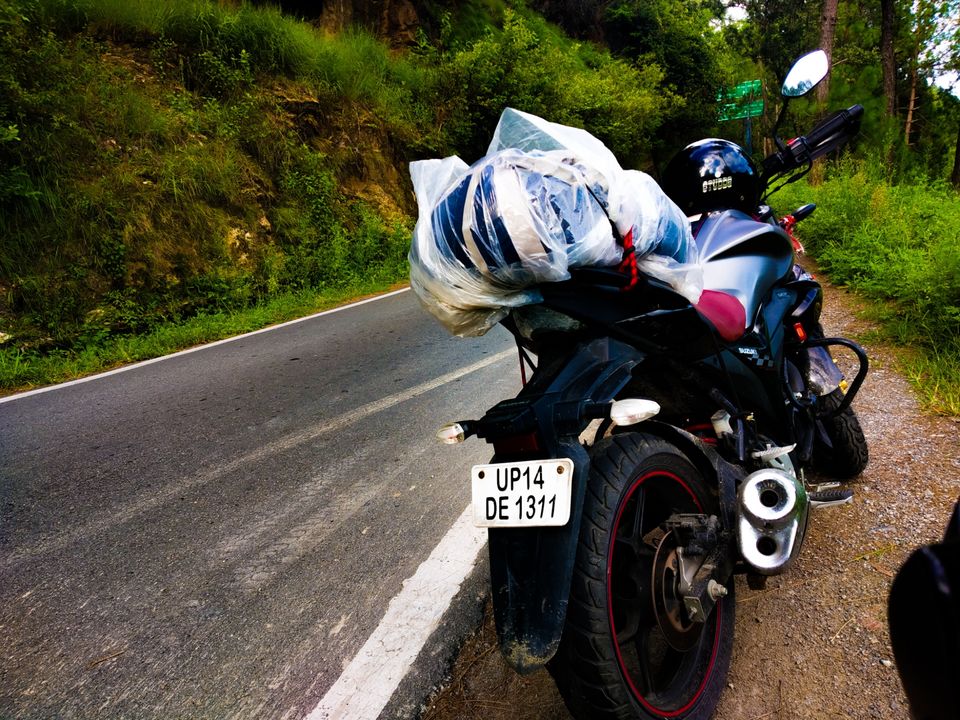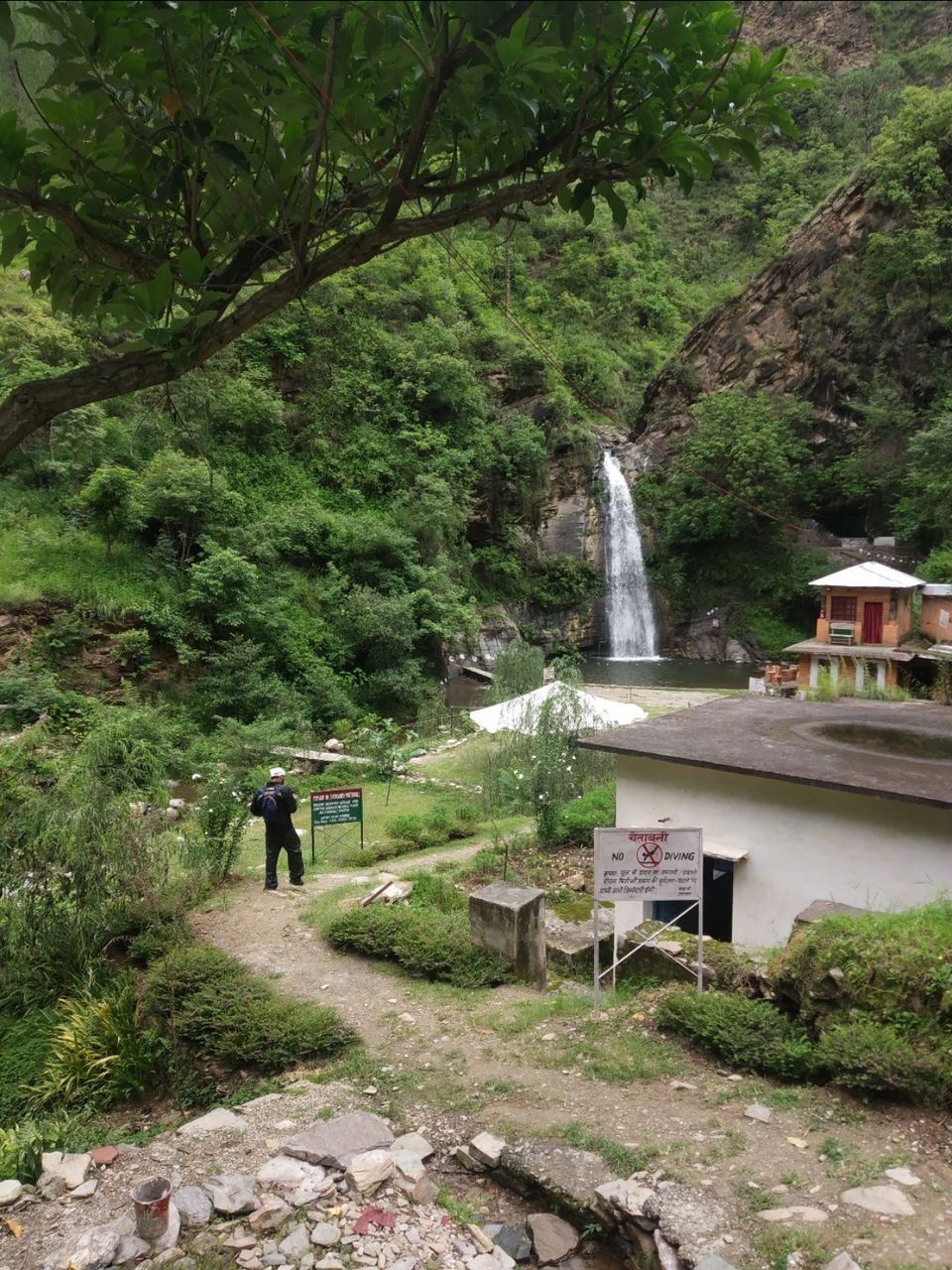 We woke up early in the morning waiting for the sunrise which is Rare in Monsoon but we weren't lucky enough to get that.
We packed up or Luggage,Geared up for scary Roads that starts from Bageshwar.
We started at 8 in morning ,had breakfast in Bageshwar as we know we wouldn't be getting anything or Anyone till next 6 hours (Google maps showing 4).
Our initial plan was to Reach till Munsyari but we can clearly see from Bageshwar the amount of clouds munsyari was surrounded with.
We have two routes from Bageshwar to Munsyari
1) Difficult but scenic Shama kapkote tejam birthi munsyari route
2) Easy and less populated Chaukori thal tejam munsyari route.
We decided to go via Shama and return Via chaukori.
After we had cover 30-40 KM from Bageshwar we got a call from Hotel that i had left my Raincoat there,a terrible decision of mine was to collect it while returning from Munsyari.
So we made our ways through first routes seeing Valley,Crossing Voilent Rivers,Dense forest,over fifty watercrossings ,Waterfalls and fresh Landslides.
You can follow me on Insta @corporate_ghumkkad for Videos of those routes.
So coming back to point we reached Tejam at about 1 PM and were fully exhausted as well as scared to see the clouds and landslides enroute just supposing we got trapped at some lonely place.
We called our homestay owner in Munsyari and he also suggested not to come to hill top. We decided to go till birthi fall( Just 35 KM from Munsyari) and Return to Chaukori by evening.
We Reached Birthi at 2PM ,stayed there for 1.5 hours and started to Chaukori for night stay.
Glimpse of Day 3: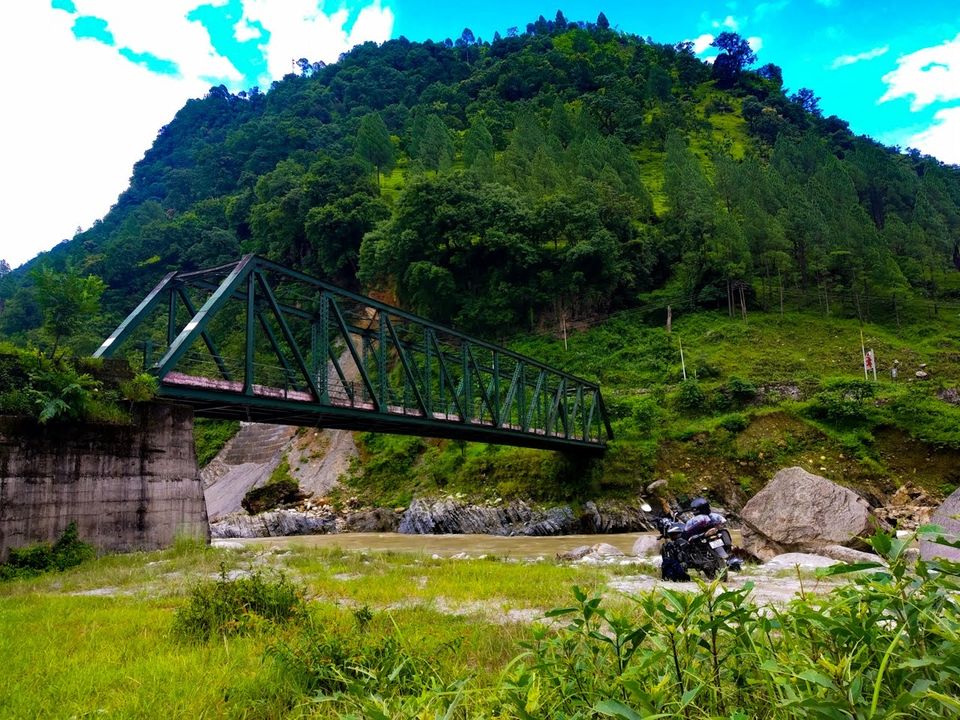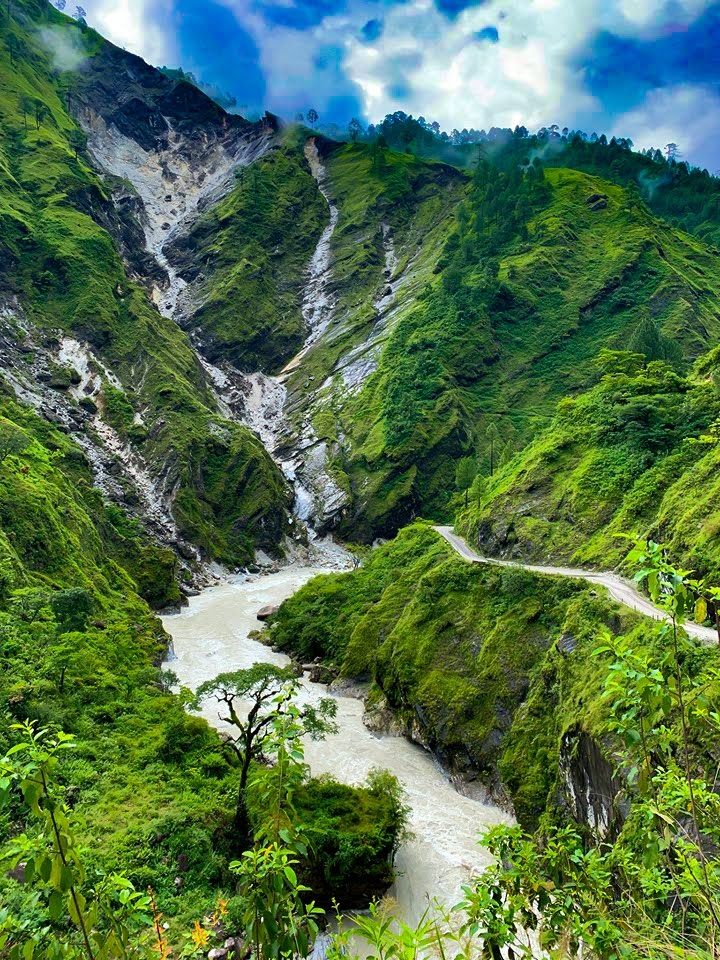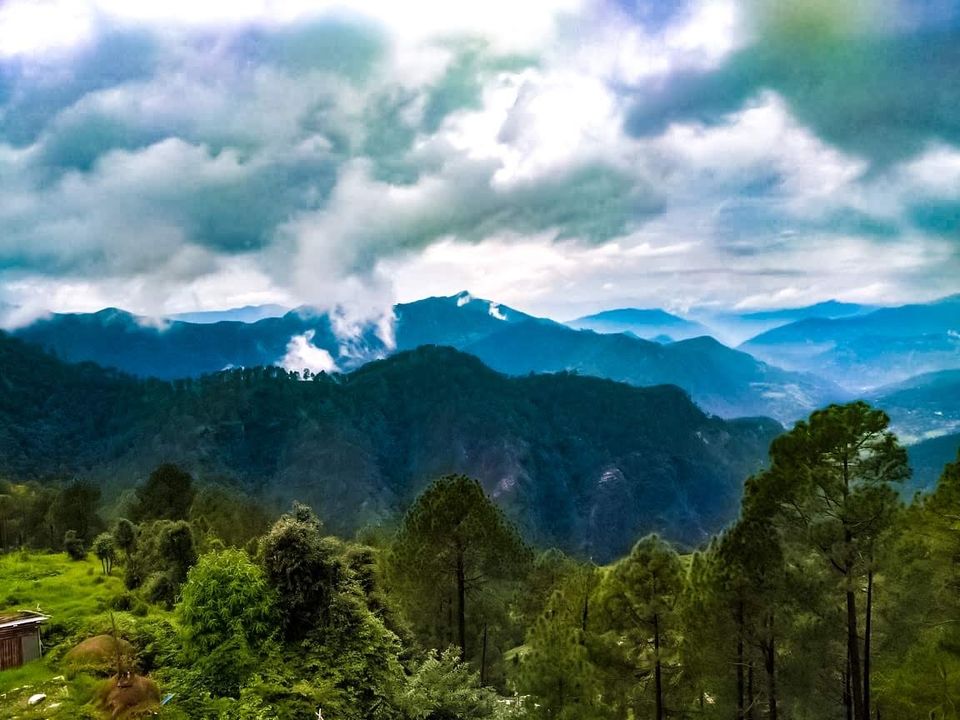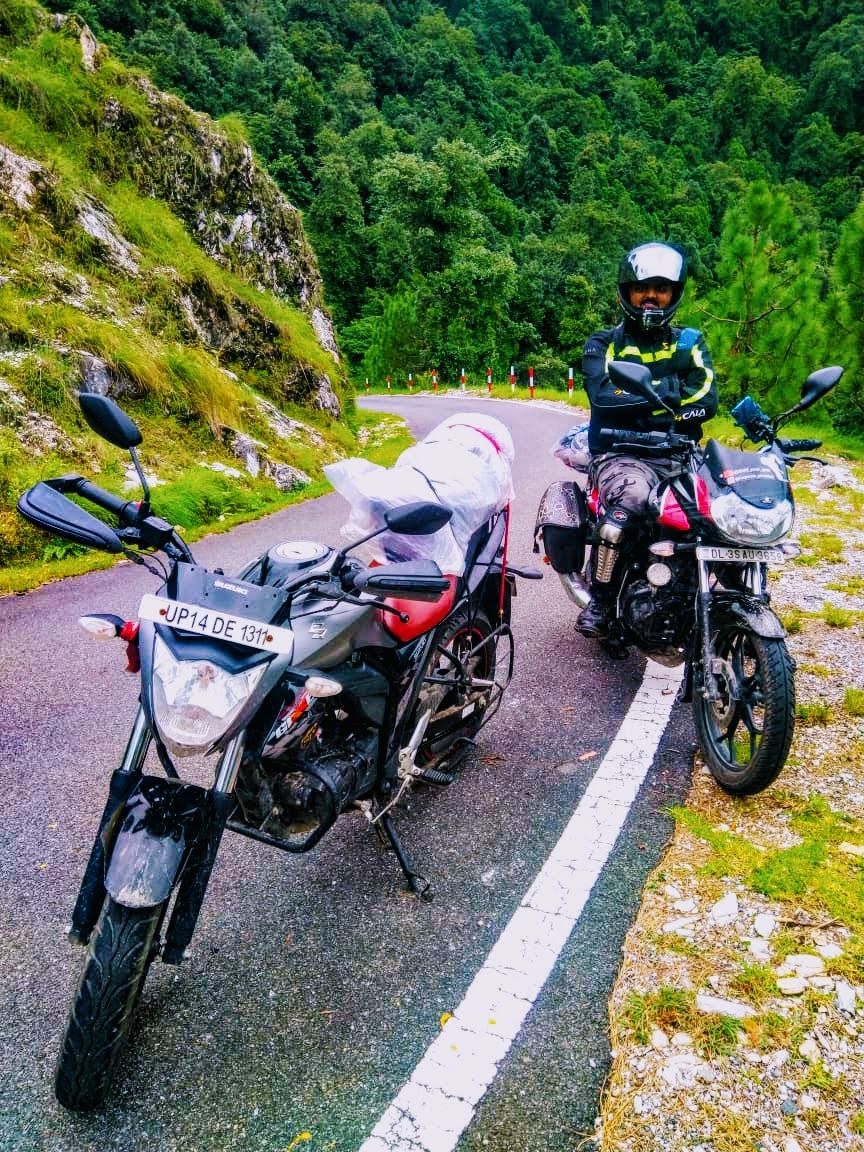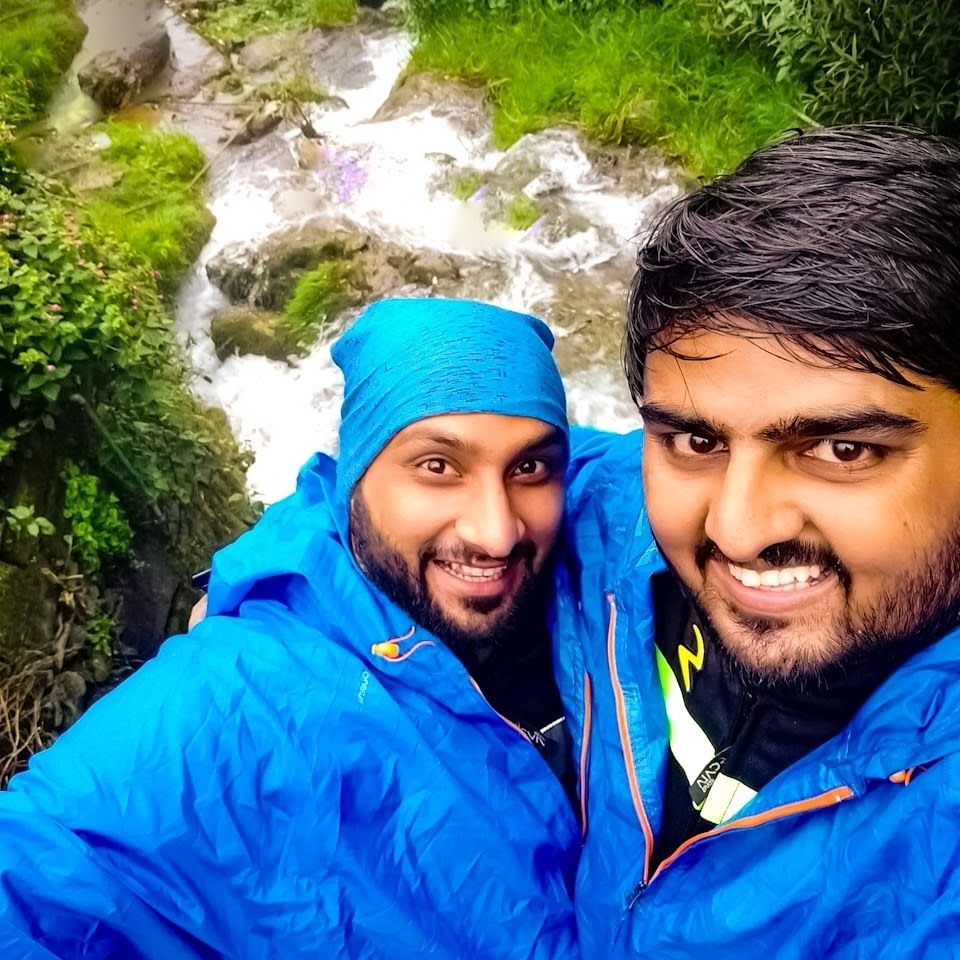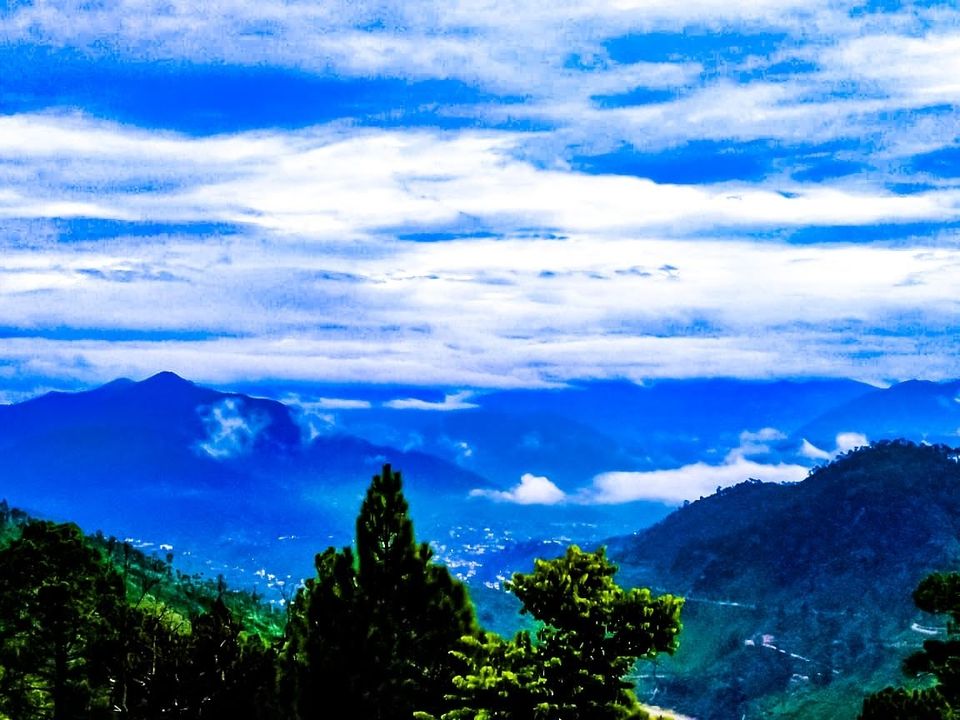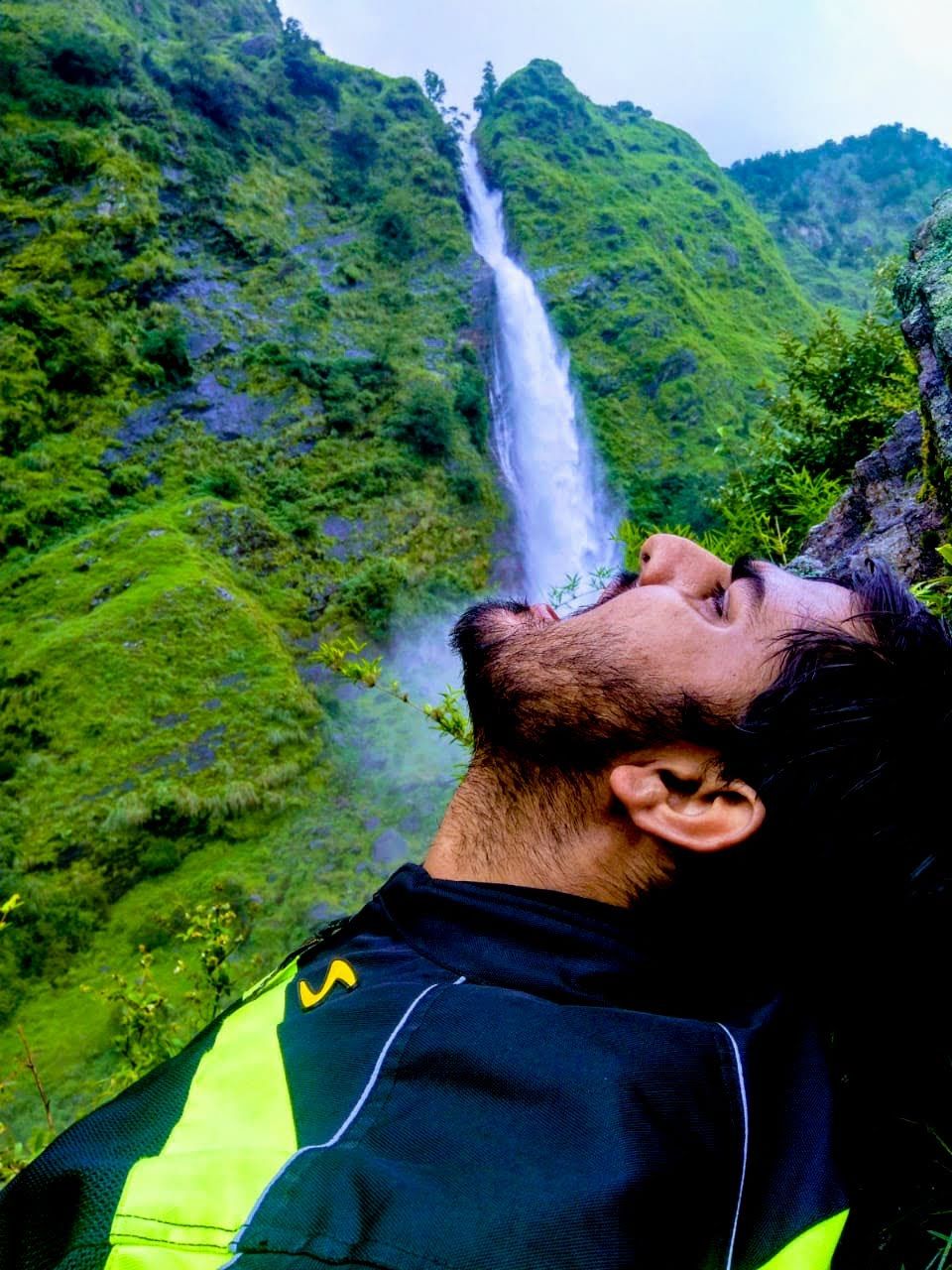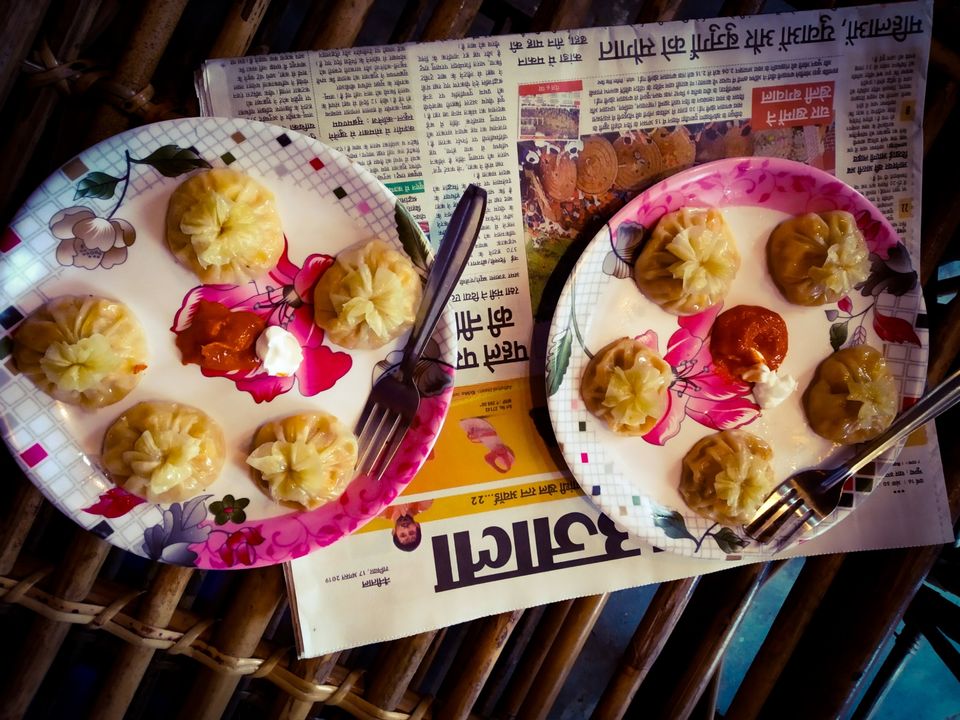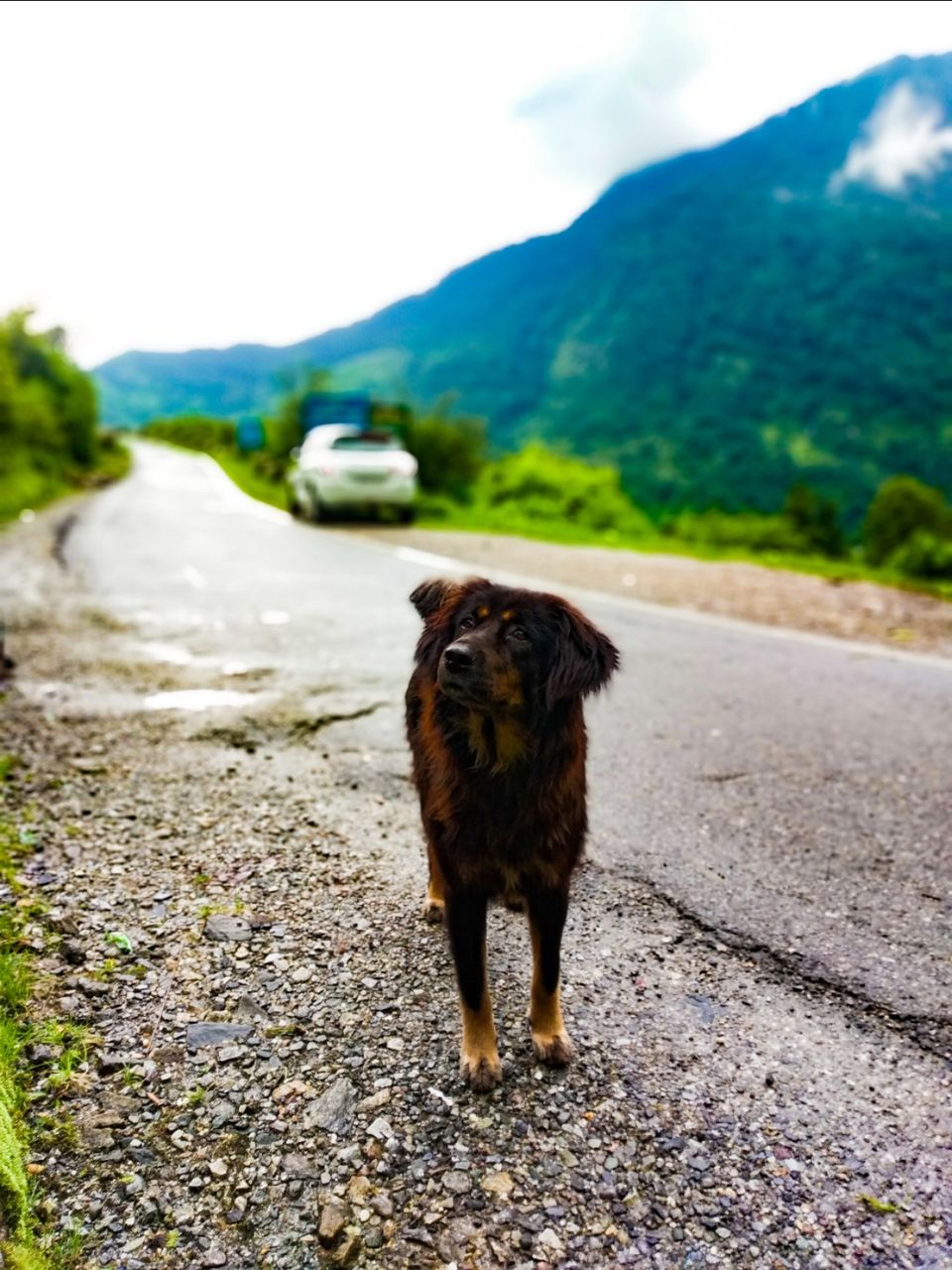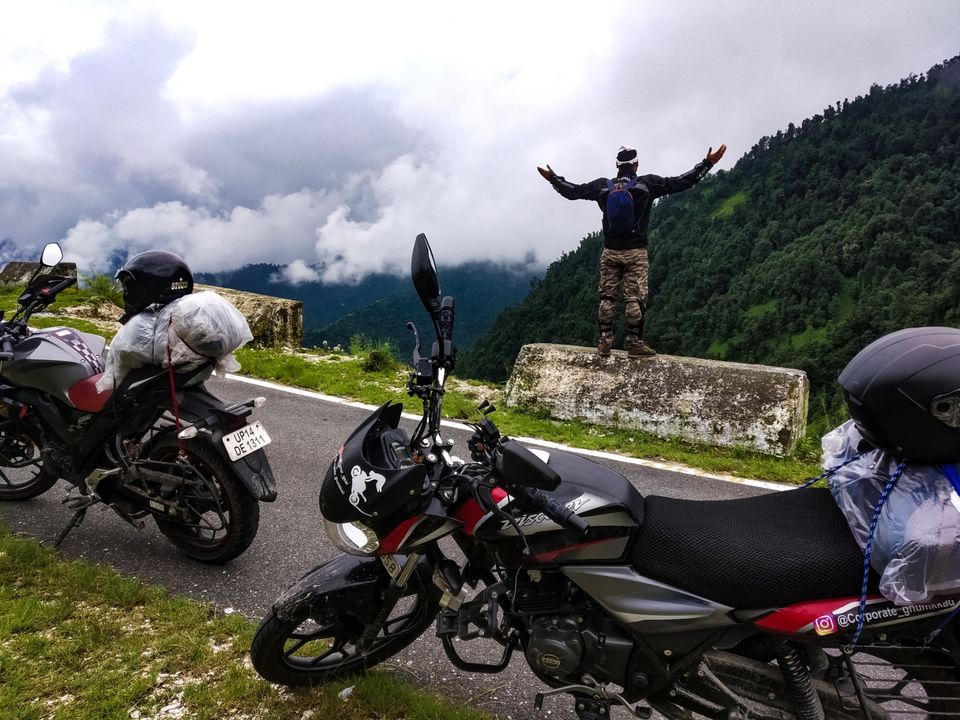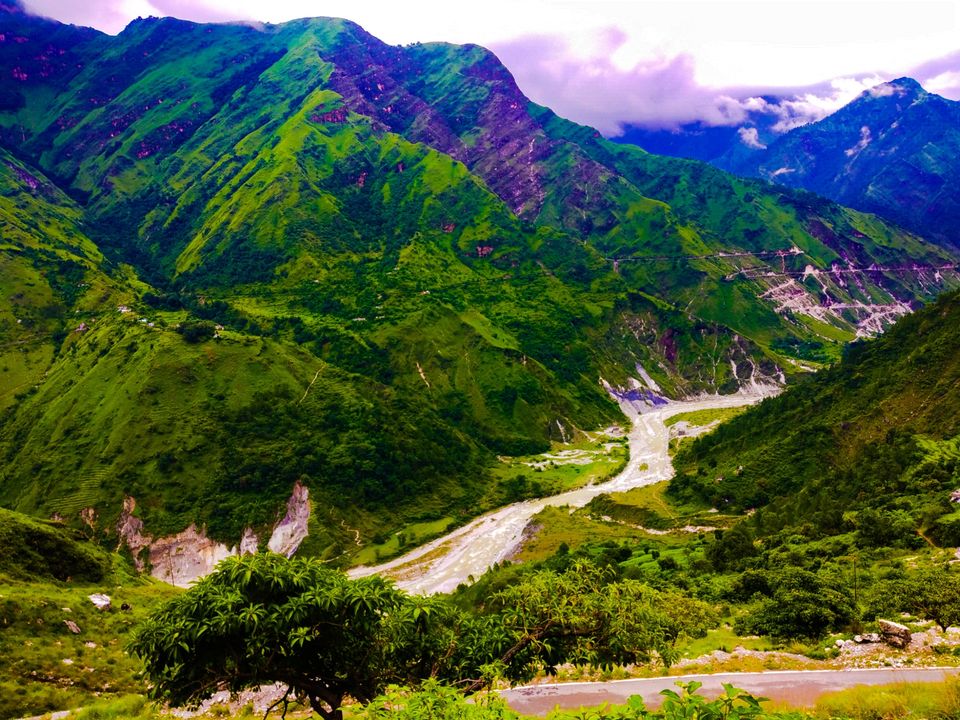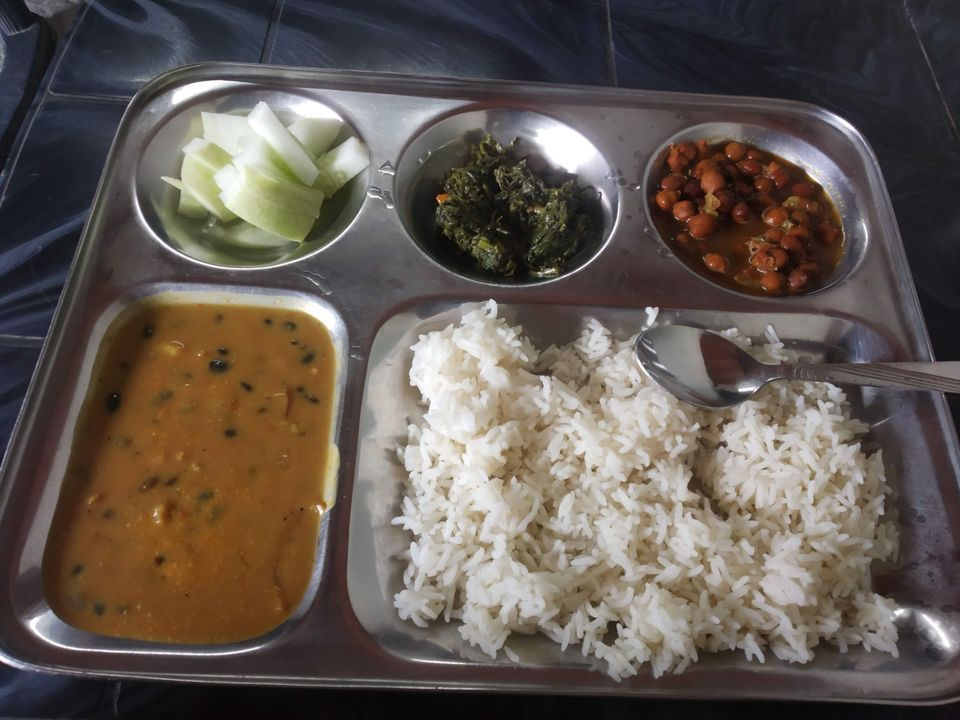 Chaukori is a small village on top of the Hill from where one can have clear view of Magnificent Himalayas.
Luckily we Didn't got any Rainfall on Day 3.
Total Distance Covered- 161 KM
Total Time - 10 hours
Total Cost- 300 (Fuel) + 250 (Stay) + 150(Food)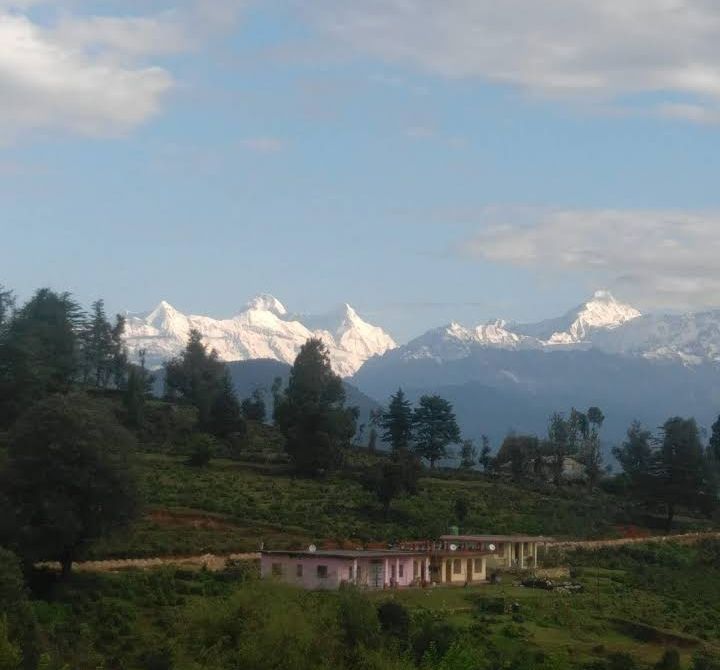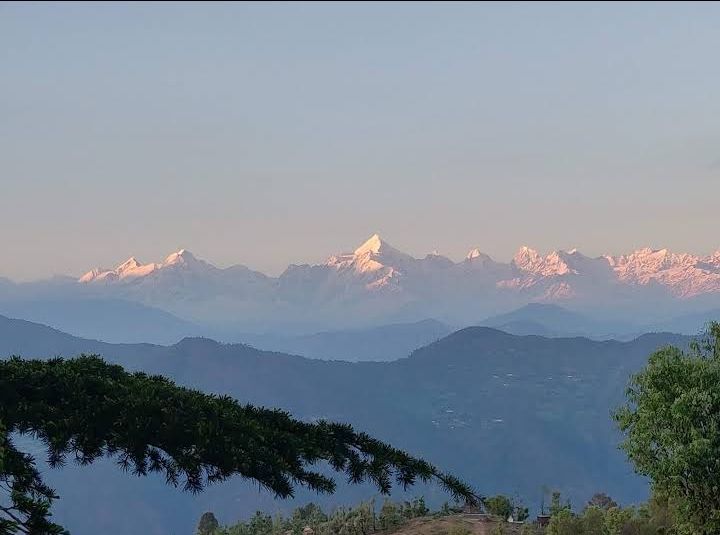 Initially we planned to wait in Chaukori for clouds to clear so that we can have a view of Panchachuli Peaks of Mighty Himalayas.
But it started raining very Heavily in Night,when Rain didn't stopped and slowed down till 10 AM ,we decided to leave and travel out of Hills so to avoid getting stuck due to landslides.
We started from Chaukori to Bageshwar to get my raincoat back but alas it was closed and now i had to travel without a raincoat in heavy rainfall just with Rainliner in Riding Jacket.
We Didnt took any stop except Lunch at Almora at 2 PM.
There wasn't any Photography or Moto vlogging for Day 4.
We took Chaukori -Bageshwar-Almora-Nainital-Kathgodam-Rudrapur route to reach plains
Between Almora to Nainital we literally Drove through Raining Stones,With heavy landslide occurring as soon as we pass some 100 meters from that point.
We praised our decision to leave in Rains (Which continued till Rudrapur).
Road from Kathgodam to rudrapur was pathetic and we took almost 4 hours for that 40 KM stretch,we took a Forced night stop in Rudrapur at 7 PM(Originally planned in Moradabad)
Total Distance- 262 KM of Hill road
Total Tine- 7 hours
Total Cost- 400 (Fuel) + 250 (Stay) + 200 (Food)
HAVE ONLY SINGLE GLIMPSE FOR THIS DAY.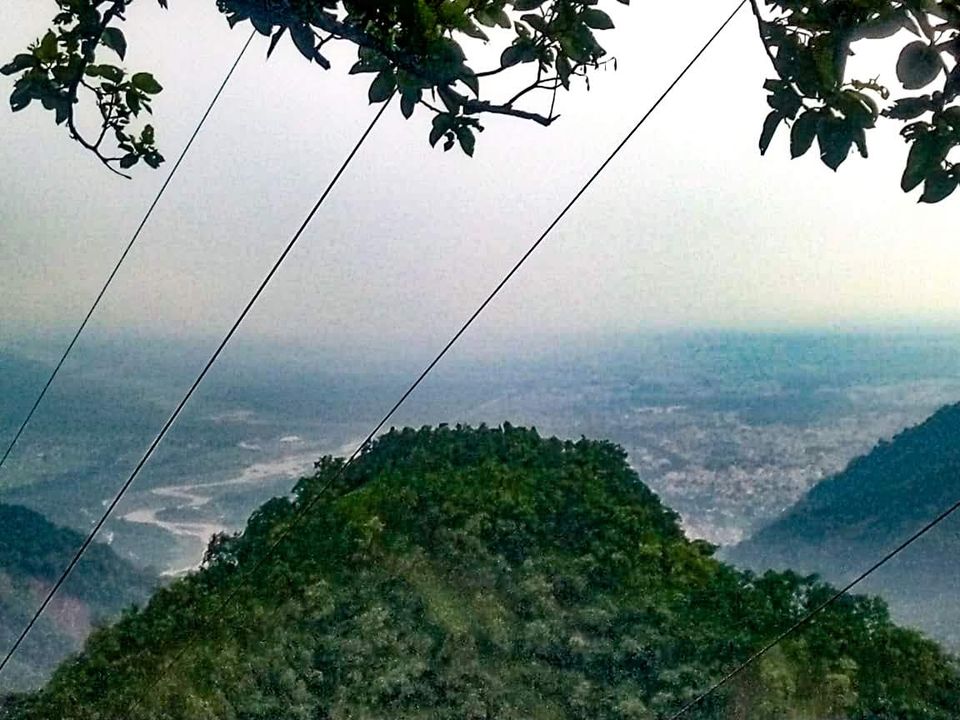 We started from Rudrapur at 6 AM and targeted to reach Ghaziabad at 9 AM.
We only took a short stop near Amroha for breakfast and reached Ghaziabad at 9:30 AM on 19th.
Total Distance: 219 KM
Total Time : 3.5 hours
Total Cost : 300 (Fuel) + 60 food
GLIMPSE of Day 5: Didn't have any
Total Distance covered: Over 1000 Km
Total Time: 101 Hours
Approx cost of Road trip : 3720 ( including fuel 1650)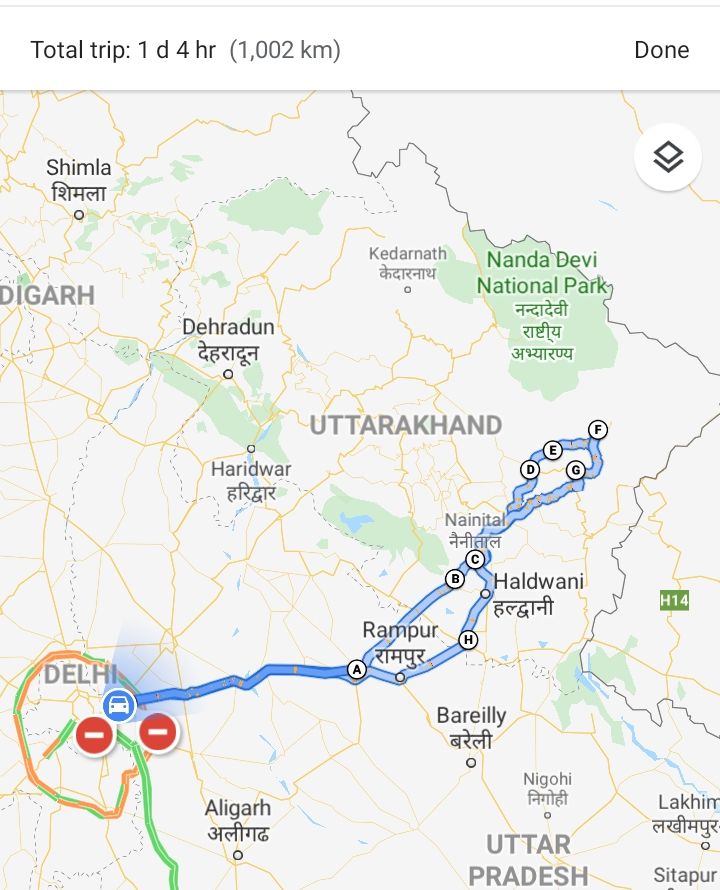 Note: You can follow me on Instagram @Corporate_ghummkad for more pictures of my Uttrakhand and other Trips also you can subscribe to my Youtube channel @Shift_your_Gear for motovlogs
Note: You can follow me on Instagram @Corporate_ghummkad for more pictures of my Uttrakhand and other Trips also you can subscribe to my Youtube channel @Shift_your_Gear for motovlogs