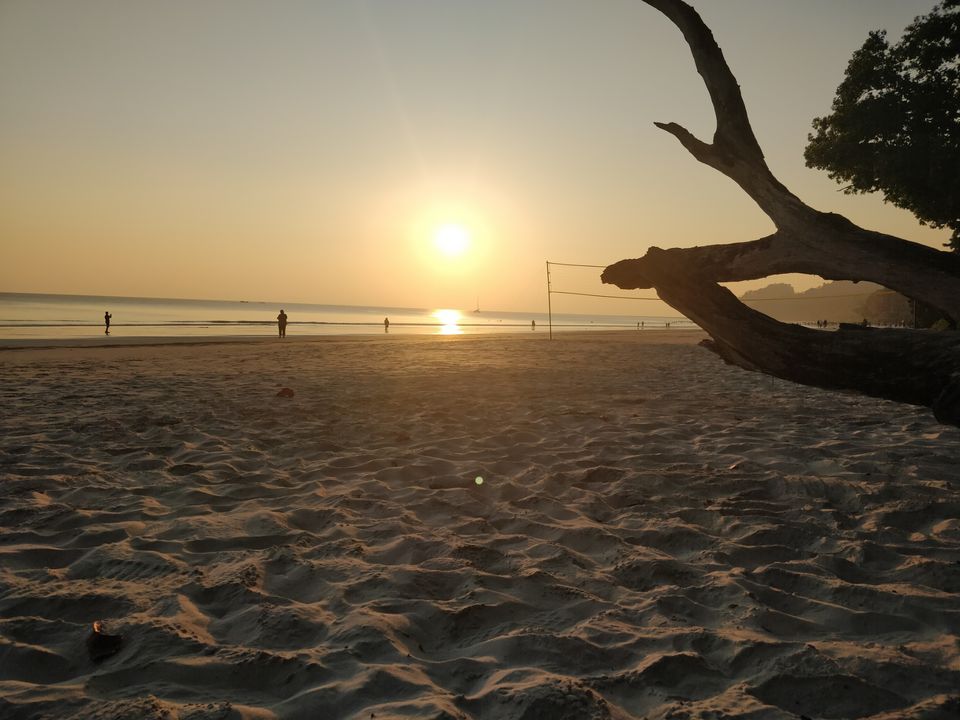 So , yeahh as promised this is the continued itenary of our andaman trip from Ross and smith island to havelock and neil.🤗
Its difficult to get back from those twin islands keeping in mind how breathtaking beautiful they were but keeping our hearts strong we headed to havelock straight from Ross and smith.
We planned havelock and neil while returning as we wanted to explore the andamans beyond these two hyped places and definately it was the best decision ever.
21 feb 2019
We took our return from twin islands and travelled to rangat and stayed there for the night. We took an early morning cruise of around 6 Am direct to havelock .
The cruise started at 6 Am sharp and we were at havelock till around 10:30.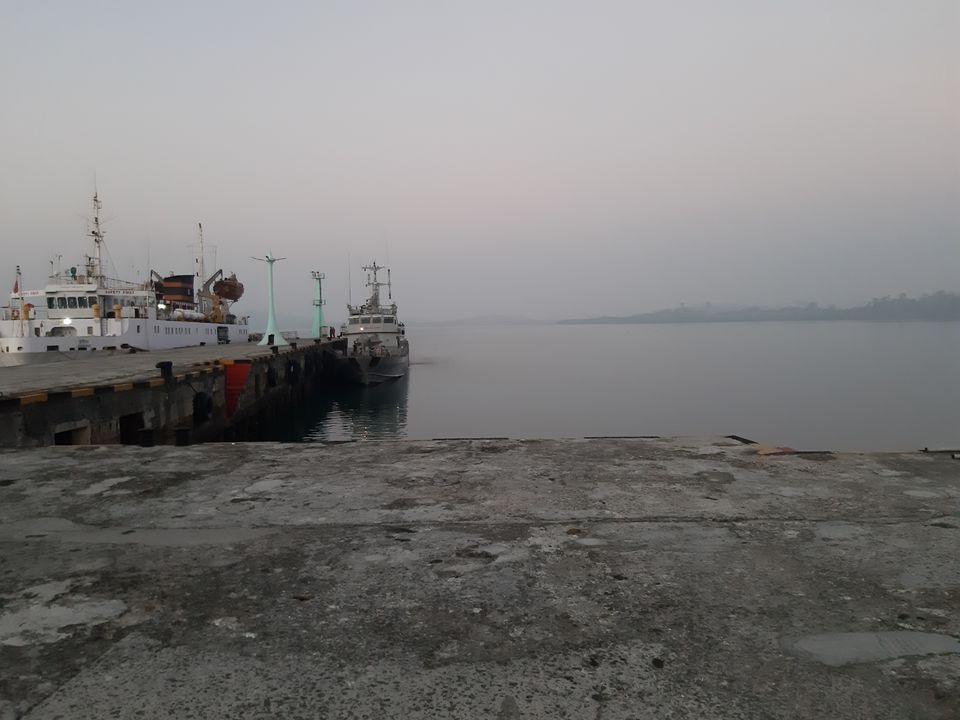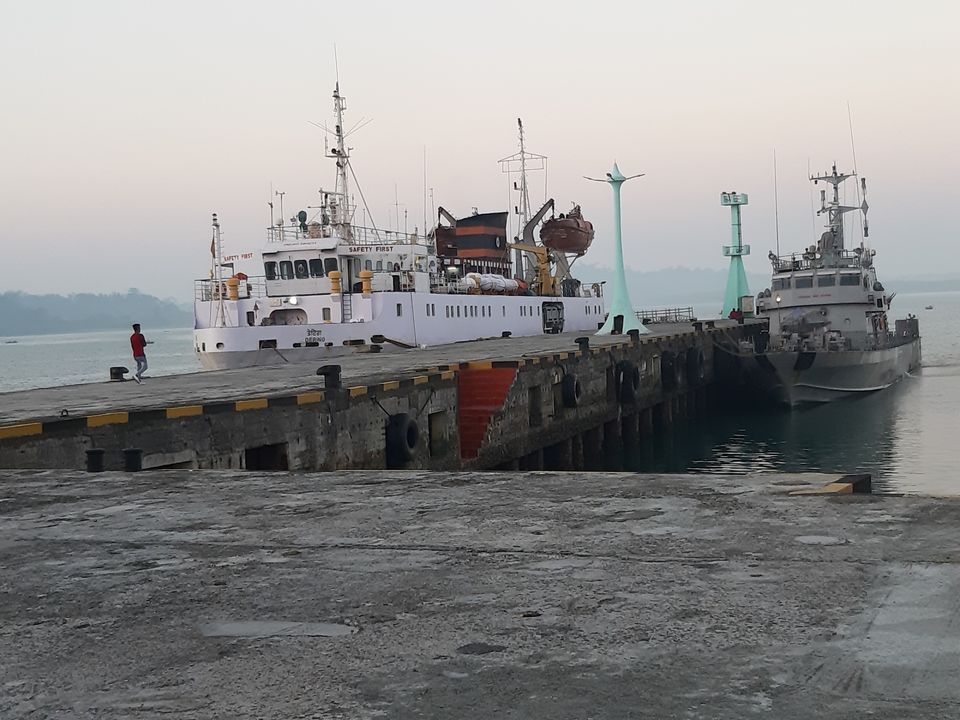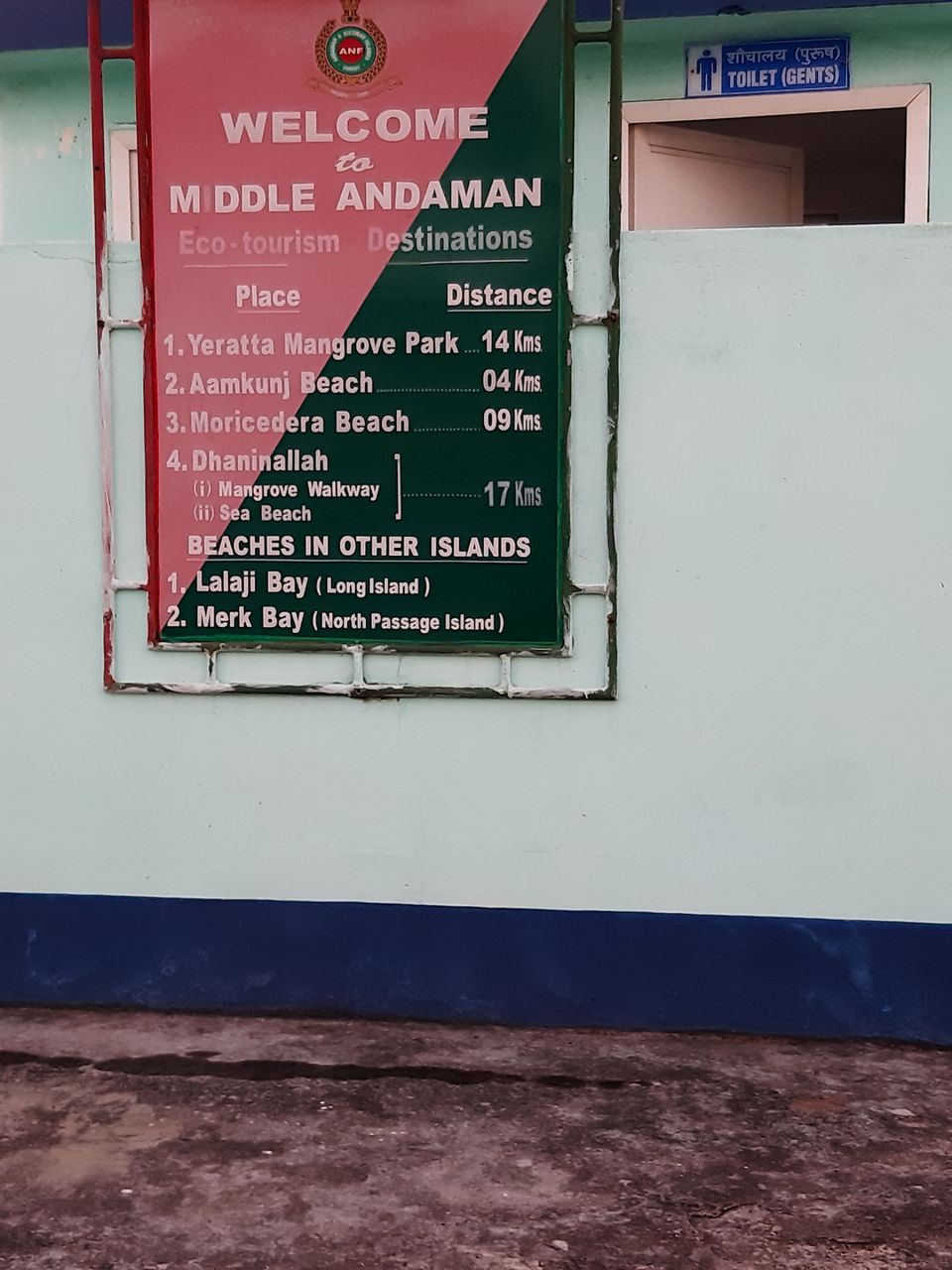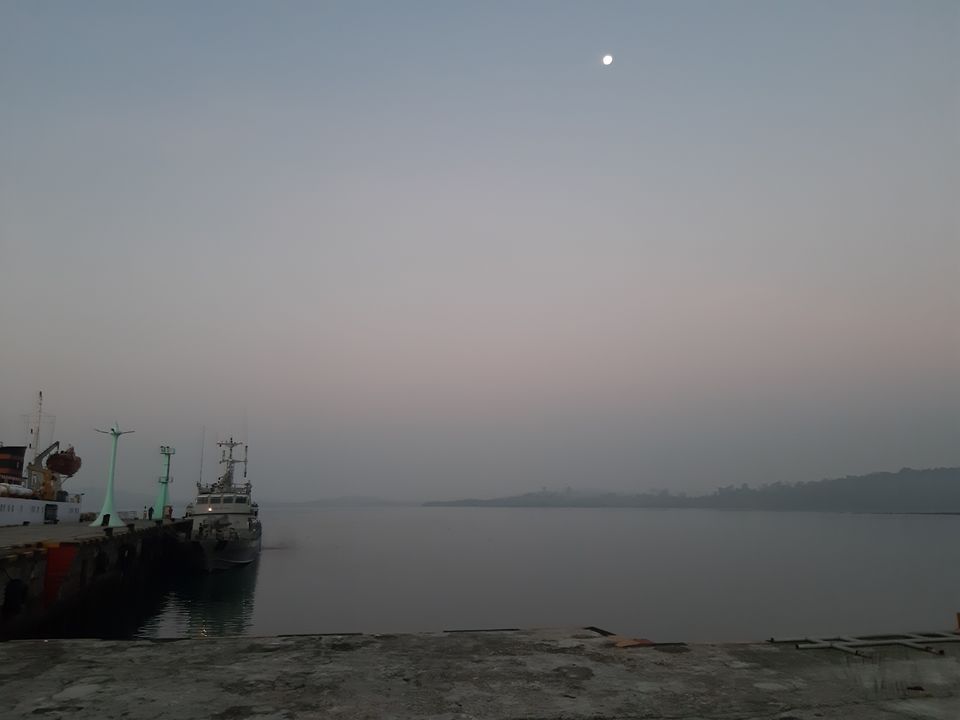 As soon as you'll land in havelock you'll come to know why its the most common place and everything will be much easier now. :p
We had some snacks and then headed to our hotel .
Havelock has some amazing resorts and so are their slashee pricess!!! You can easily find private luxourious villas at each corner but if you are budget constrained a little hard work will pay you off.
We found the GREEN VALLEY RESORT which was amazing at 3500 bucks per night.
The resort had eveeything you could ever ask for .A beach at the backyard was definately the cherry in the cake. With amazing hospitality and facilities we were done for the day in havelock.
After some time at around 12:30 pm we straight away went to THE SCUBA DIVINGGG!!!!!🧡🧡🧡
It's an altogether different experience and it would be an understatement to describe the beauty of diving underwaters over here.❣.
So leaving it apart , after the magnificient ride of UNDERWATERS , we took some rest and came out of the trance which we were expelled to.
Around evening we headed to -
Radhanagar beach is said to be No 1 Aisa's beach and probably the largest too!!! It is beautiful in its own way but honestly it cannot be compared with the heaven (twin islands) that we had already witnessed.🙈💛
You can enjoy the sunset over here and spend some good time here.It has the small shops outside whole area and the experience is a good one .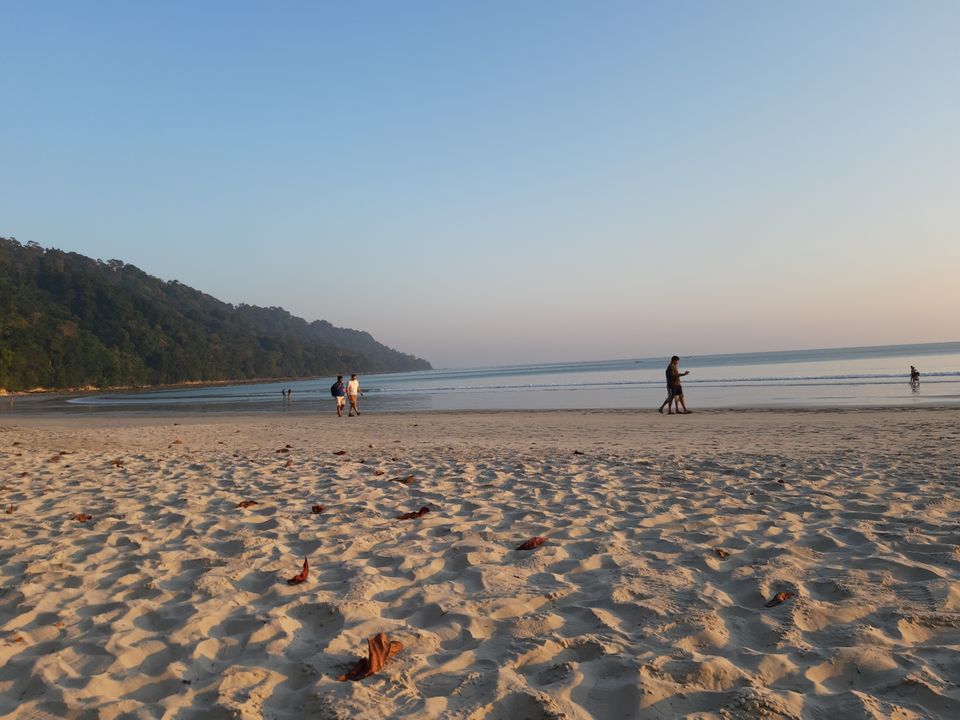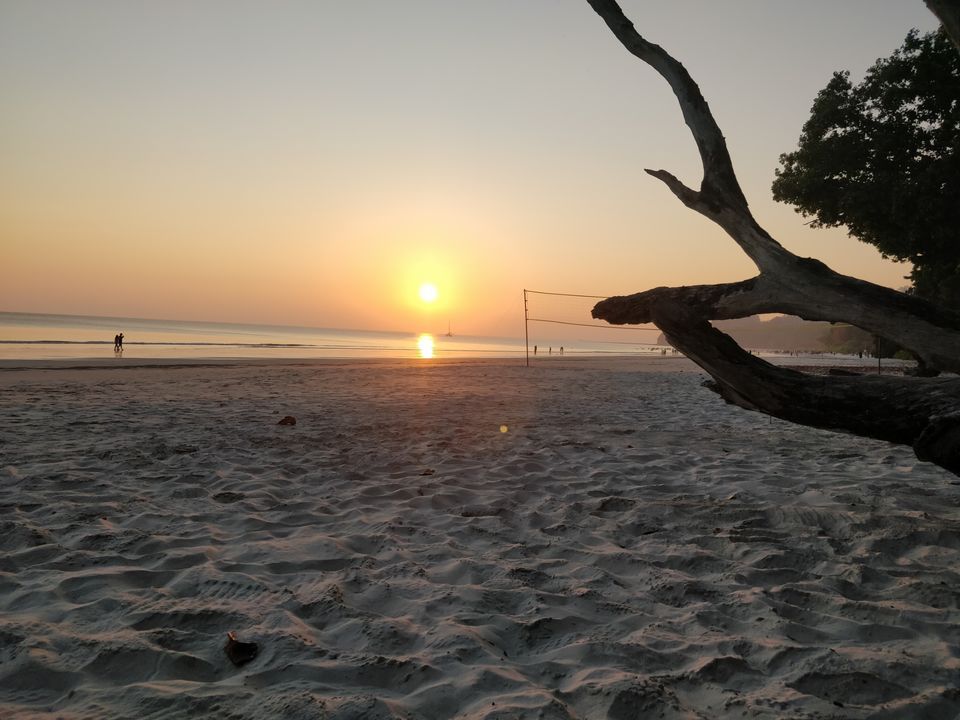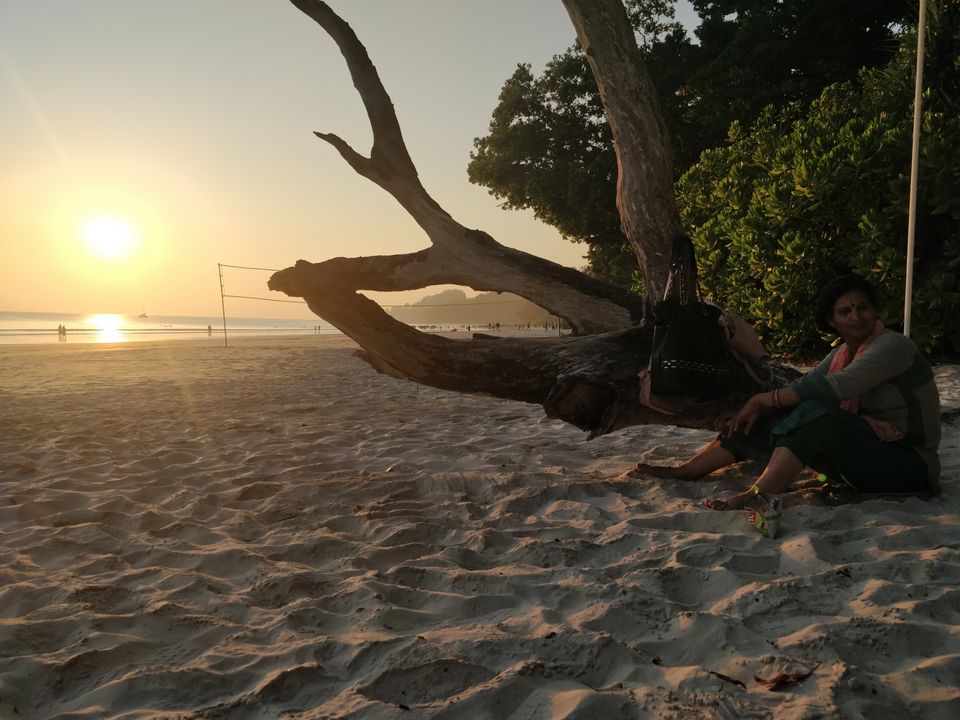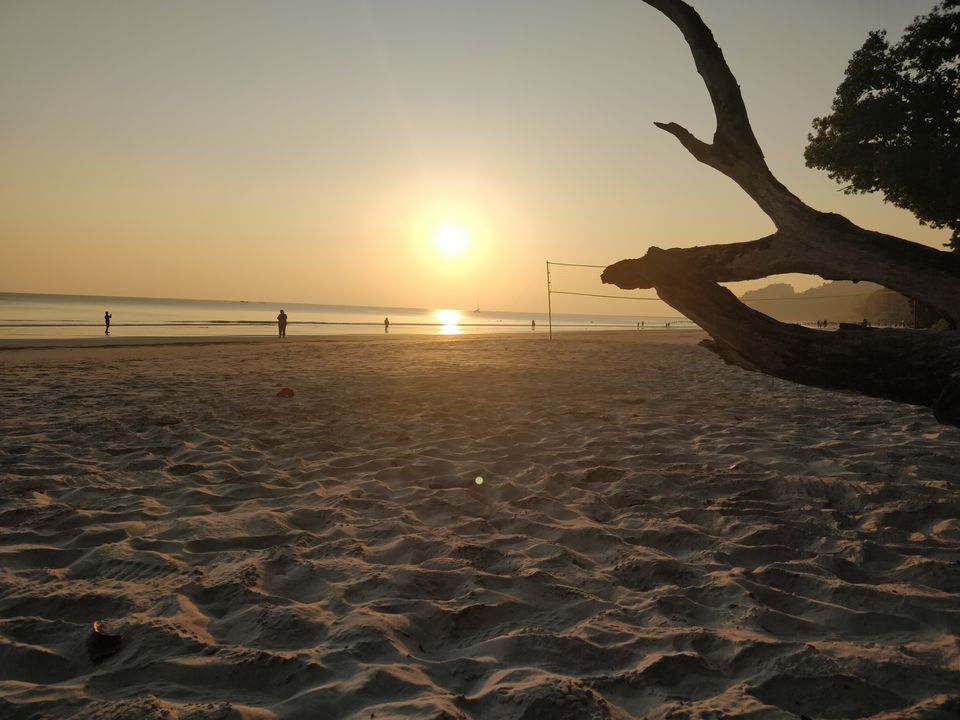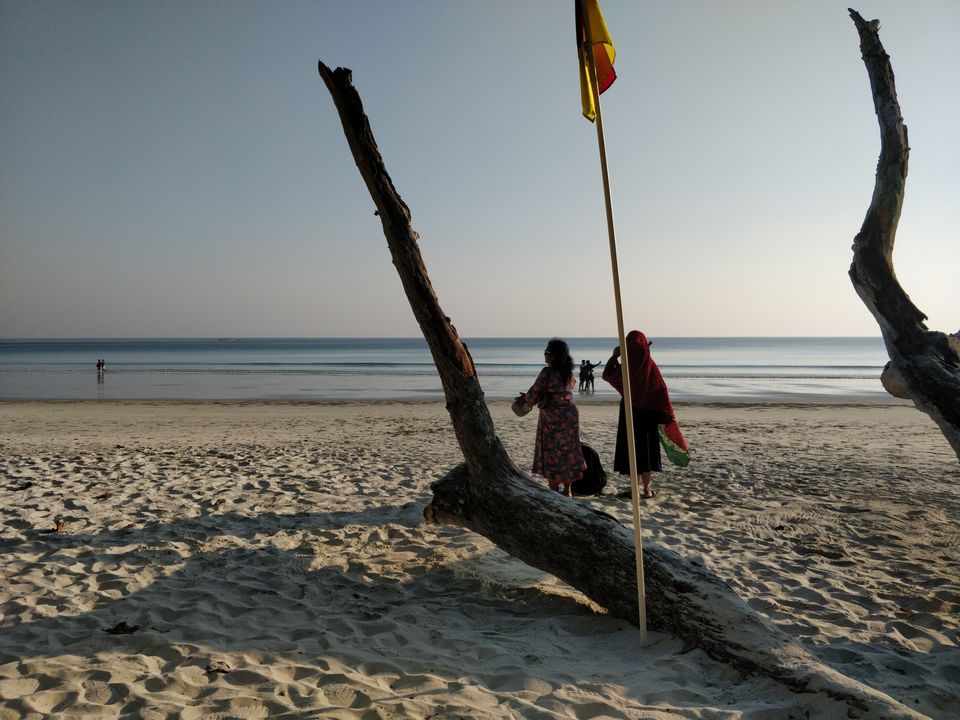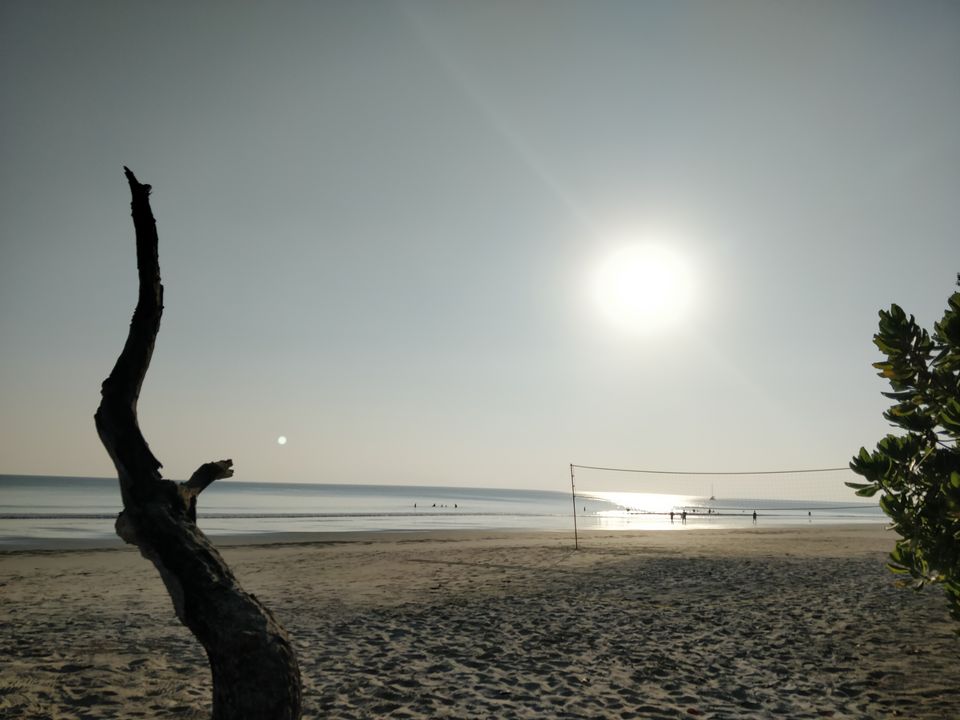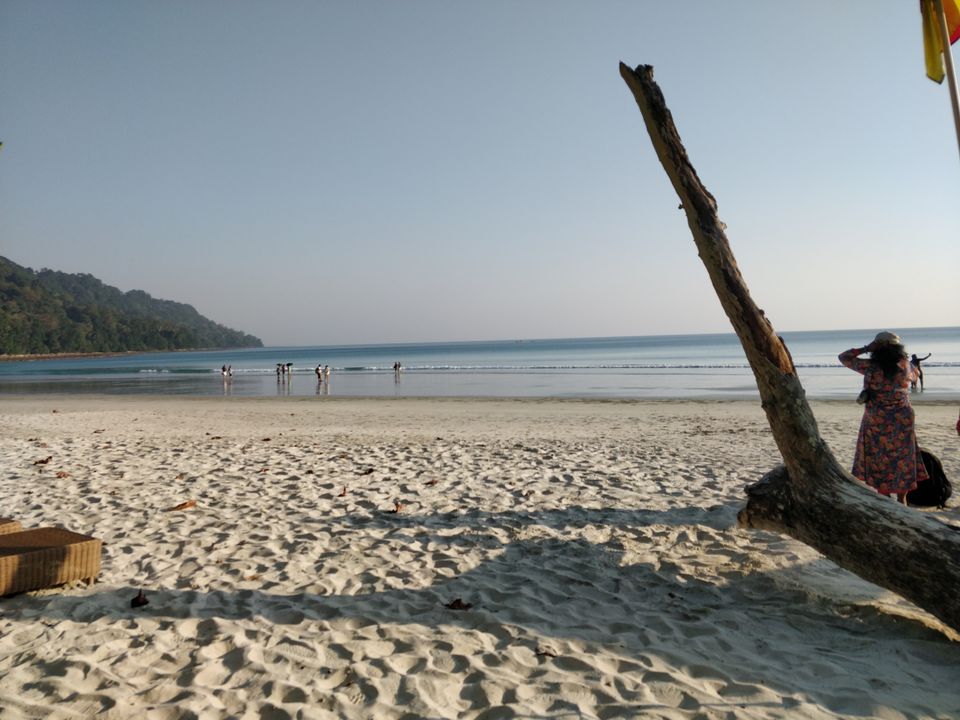 We returned to the hotel after a while and its upto you to go and stroll around the island as you like.
All the beach cafes are nearby and their ambience is worth to cherish.
.
***One can always hire a scooty or a bicycle depending on your choice. ***
RENT : Its 600 for scooty per day over there and bicycle around 400Rs.
.
Scooty rides will give another dimension to your trip. Riding along those beautiful lanes with those tall green trees all around is something inexplicable.💚💚
Couples can actually spend their best time there❣
We called off for the day and spent the night in the resort.
22 Feb 2019
SUNRISE: Now it's upto you what you wish to see!!! Be it sunrise or sunsets both are remarable in Andamans.
.
Thanks to our resort we enjoyed the sunrise at the backyards on the beach. It' s absoulately surreal and serene.❤❤❤
** You got to get up 4:45 am in the morning for that***
We then decided to explore havelock with the famous ELEPHANT BEACH -
Now , this beach is undoubtedly the BEST ONE IN HAVELOCK.!!
( For majority of people don't know about Twins islands , it's HEAVEN for them!!!!).
From havelock , it' s a 45 minutes journey through ferry amidst the blue waters all around .
It has the crowd!! yes, you get that right. It is a crowded beach just like radhanagar but nevertheless the TURQUIOSE BLUE COLOUR WATERS will blow your mind!!!!! 😍😍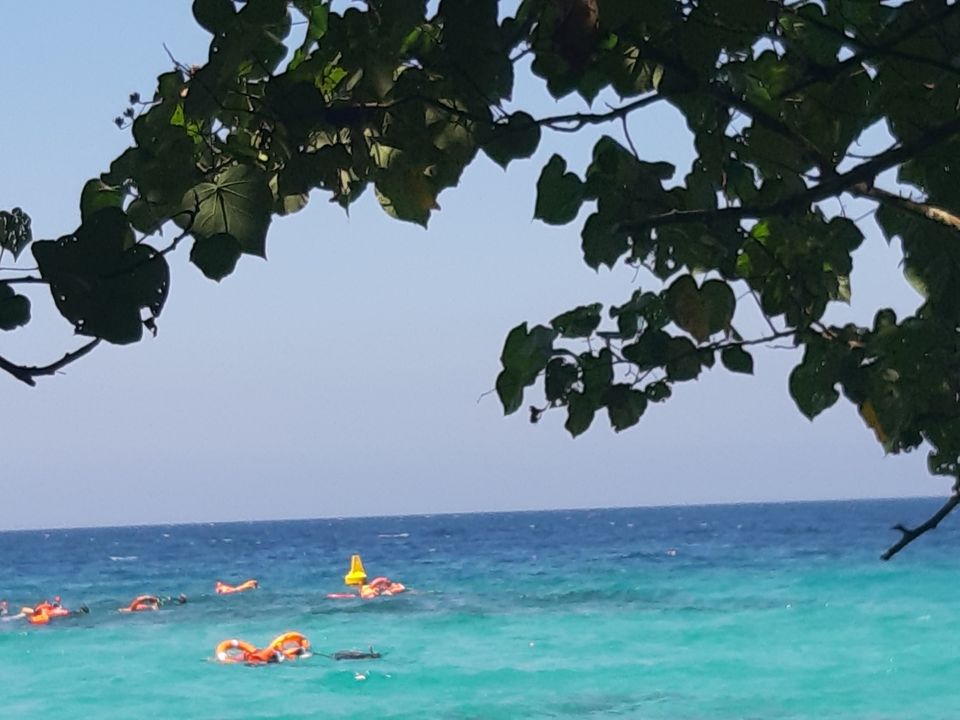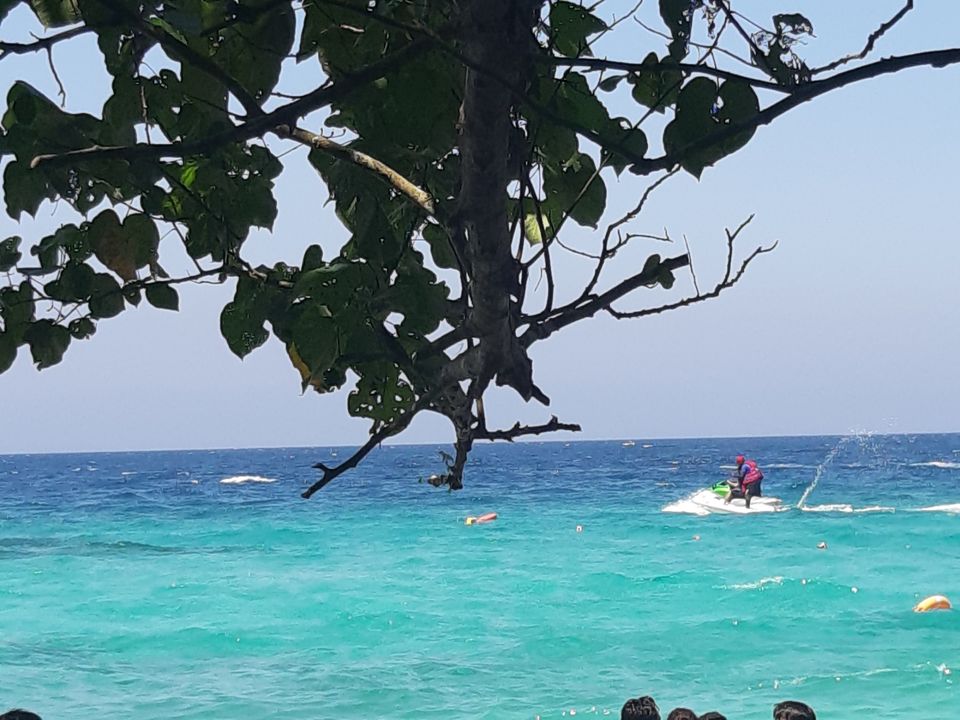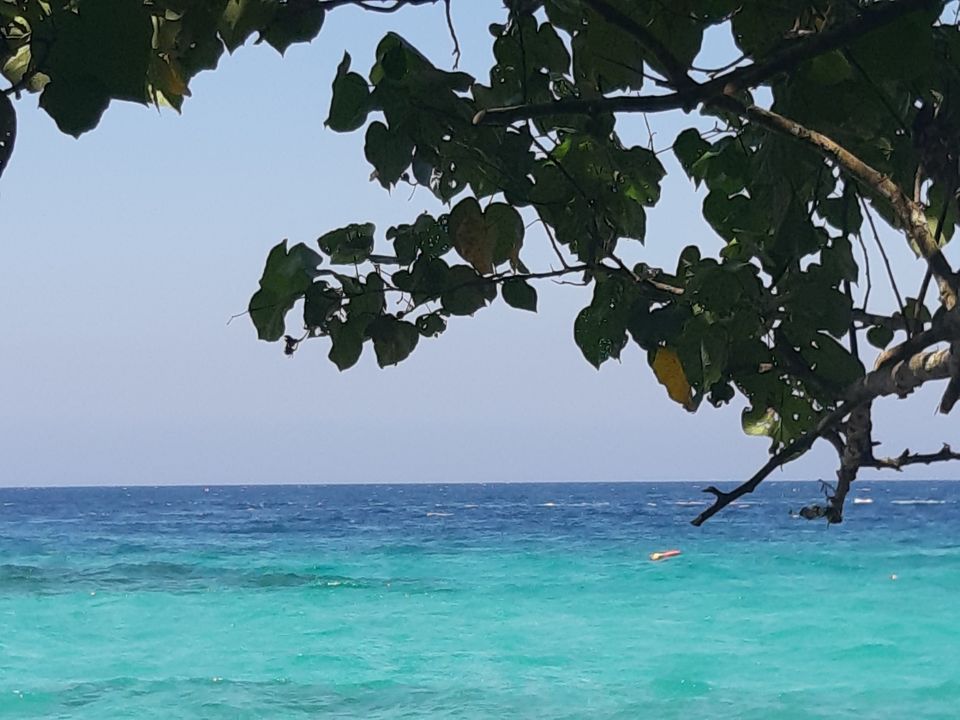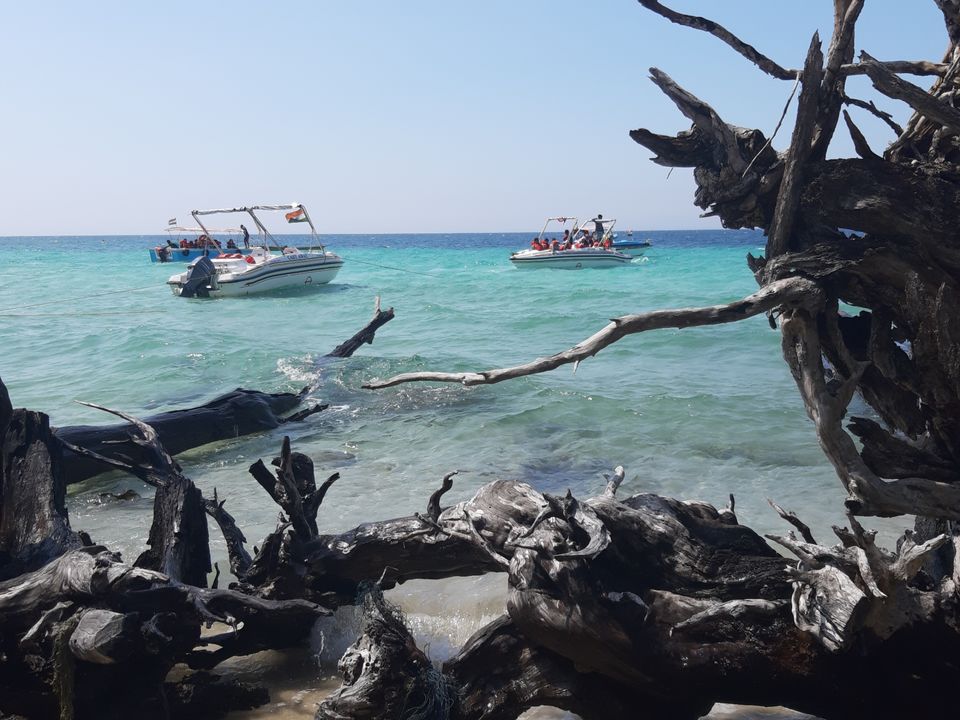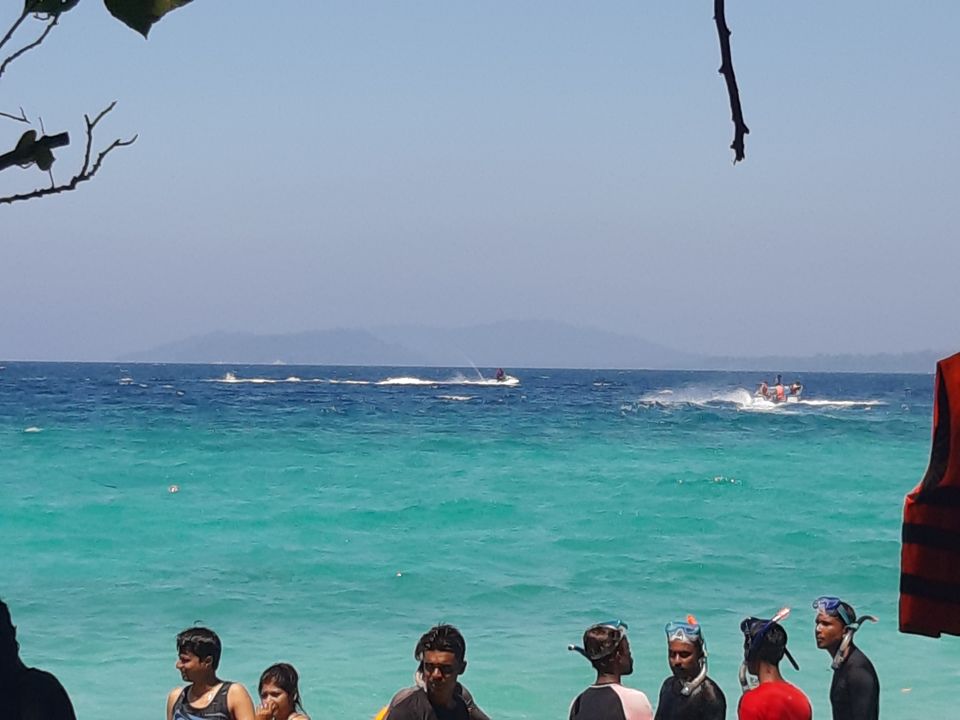 Elephant beach is one breathtaking pictureque location with white sands, beautifully naturally aligned unique trees and cryastal blue water. Those water rooted magnificient trees holds a spectucalar sight there.
Most of water sports activities are done there like snorkelling , boat scuba , scuba diving etc.
After spending a good time on elephant beach we had decided to go to havelock through the ferry and go ahead with NEIL ISLAND.
Havelock has one more KALAPATTHAR BEACH which you can easily go through ferry from havelock only.
HAVELOCK SEEMS TO BE THE CONNECTING FOR ALL OTHER ISLANDS AND BEACHES!!.
Ps. If one has time and want to do trek , they can go to elephant beach through trek too.
But ferry is highly recommended.,☺
After the elephant beach , we decided to head onto NEIL which I'll be covering in the next post.