On a whim i booked myself a flight ticket to guwahati to travel in the two north eastern states of arunachal pradesh and meghalaya. dates of travel were 23/10/2019 - 07/11/2019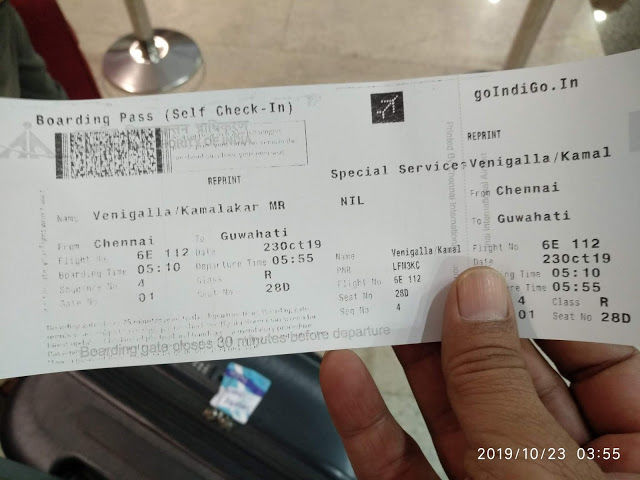 rule at any airport i follow - arrive at least two hours before your flight time and beat the queues at the check in counter and security. it would be a easy walk through.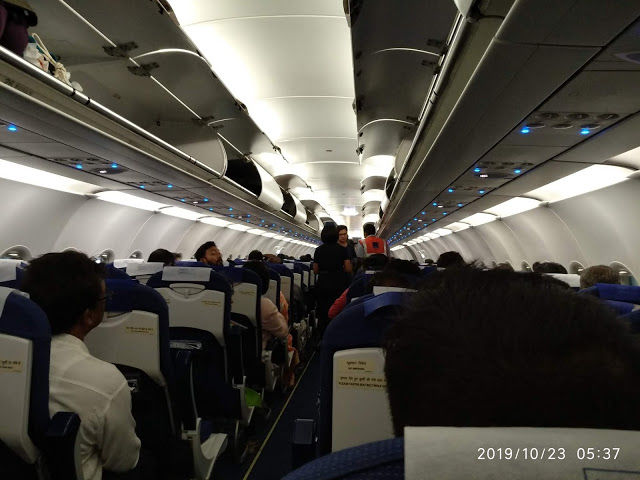 flight was an hour late to depart. the airport at guwahati is far outside the city. it took me rs. 500 to reach the hostel at which i was going to stay for the day before leaving to arunachal the next day.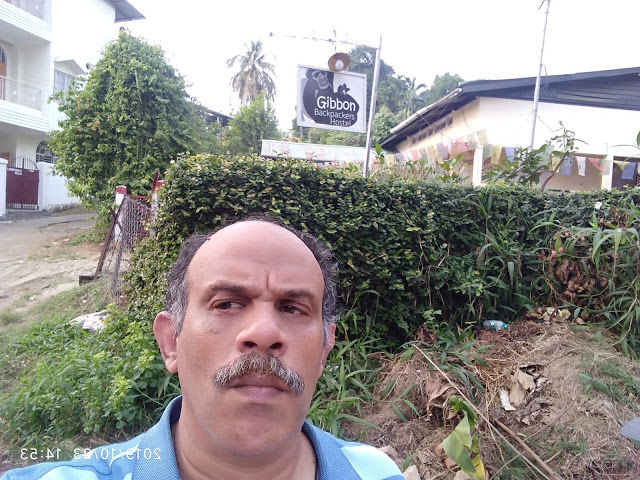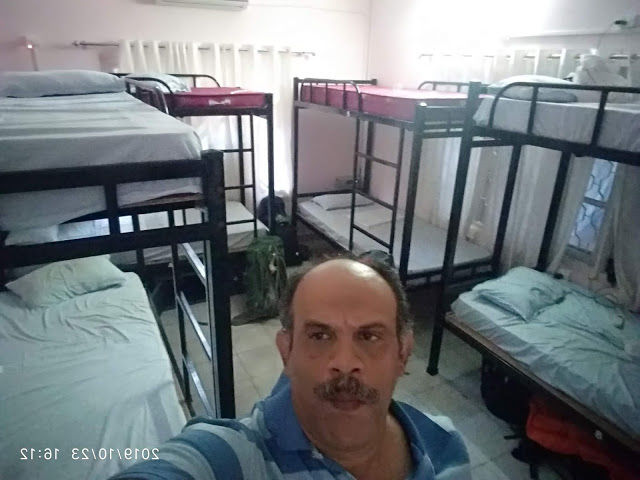 have to mention here about the hostel. the manager is kuldip. very friendly, young guy, manages the hostel very well. the food could do with a lot of improvement in terms of taste and variety. the rooms though are clean. you can take the choice of airconditioned rooms or normal rooms without a/c. after checkin i went to meet one of my old contacts turned family friends in the assamese film industry for lunch.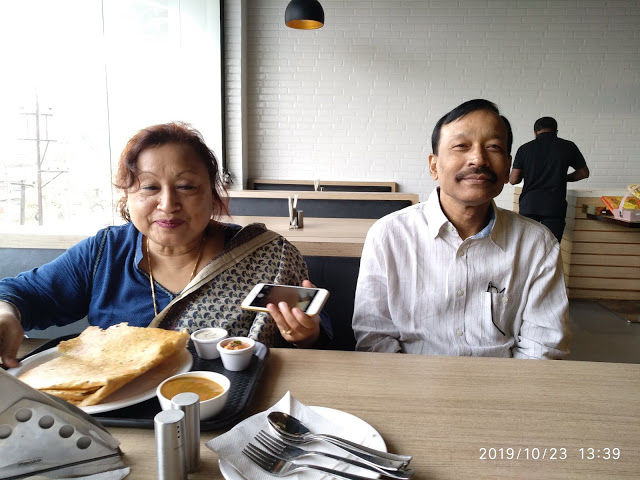 the above lady is mrs. manju bora. she is a multiple international and national award-winning Indian female film director and short story writer from Guwahati, Assam. Manju Bora also served as Jury Member, Indian Panorama, IFFI 2007, 10th MAMI International Film Festival 2008 and 3rd Eye 7th Asian Film Festival Mumbai 2008, 55th National Film Awards for 2007 (Feature Films) Delhi 2009.
after lunch back to hostel. before traveling to arunachal pradesh all people are required to take a inner line permit. it can applied for online or can be taken at the dc office in guwahati. remember to carry passport photographs of self while traveling in these states. when asked for a local address you have to give the address where you are going to stay in the place you are visiting, otherwise your application will be rejected.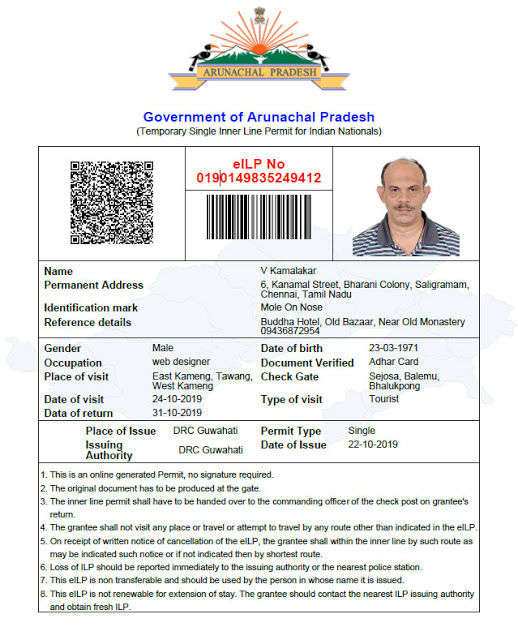 remember to choose all the districts that you traveling through. i was going to tawang. so i had three entry points, didnt know which one the driver was going to take. we took the balemu entry pojnt because the usual bhalukpong route was being repaired.
day 2 next day we depart from the hostel at 6:00am, first day of travel we took the route via sipajhar, orang, udalguri, balemu, and enter into arunachal pradesh and drive till sangti valley near dirang. till the border of this state the roads are great. once we enter arunachal the roads become narrower and worser as we go further into the state. food wise stick to the basics of dal roti or dal chawal for lunch and poori subzi or bread jam for breakfast. you dont need to buy bottled water anywhere, the water en route is fresh water, so you can drink the water they serve you anywhere. ask for hot water if you feel the need for it. they would give it gladly.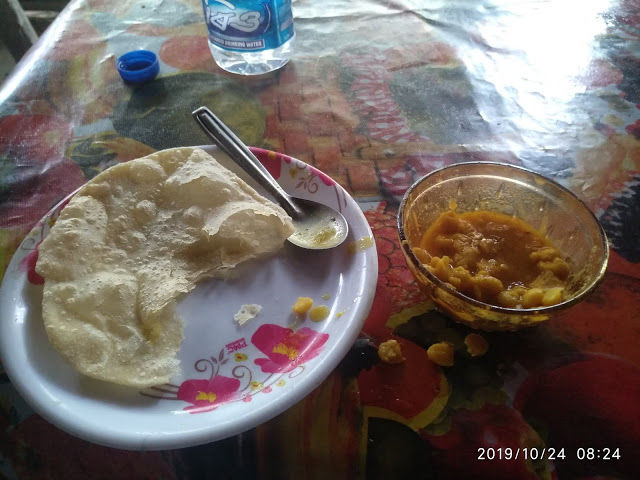 the whole journey through arunachal is the interesting part, everywhere you look you see vast valleys or high mountains.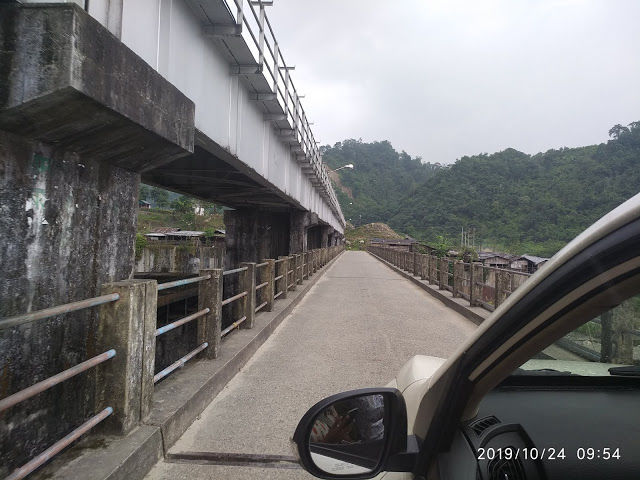 the above is a dam on the river dividing arunachal and assam.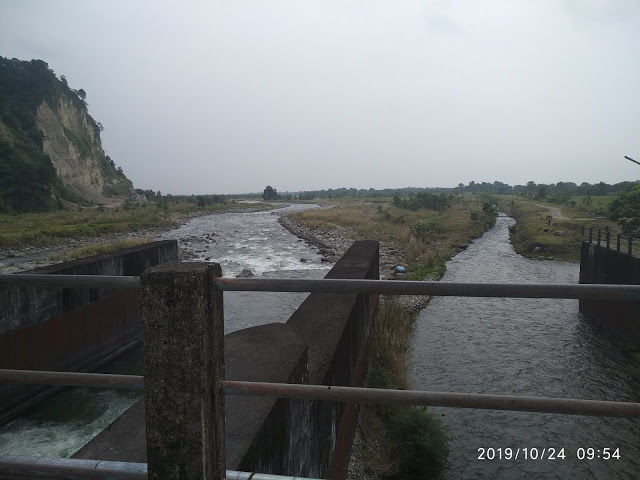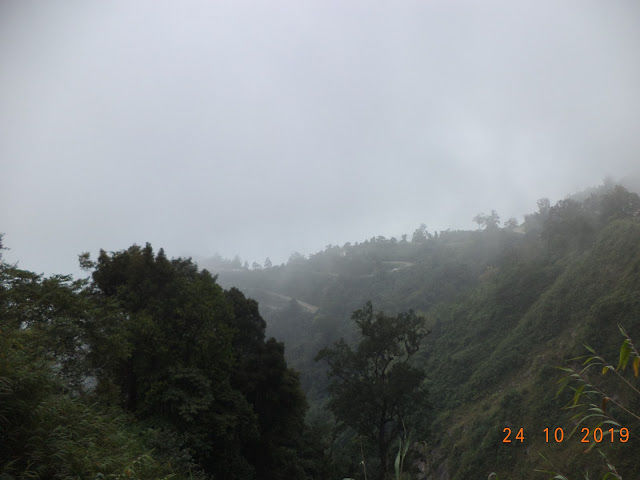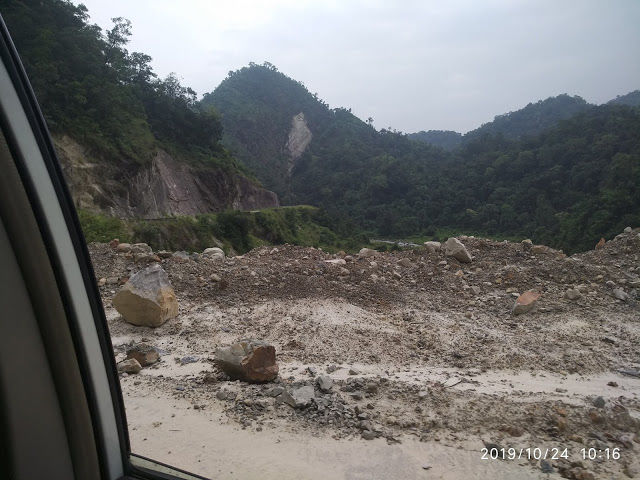 above pic is of a landslide on the way.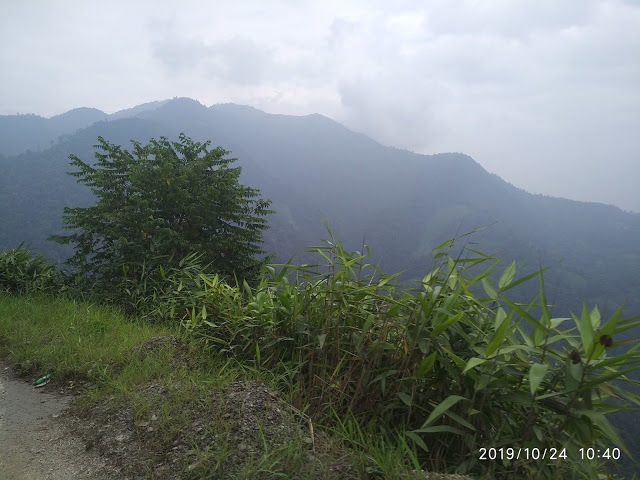 thats my driver on the right, babloo. damn good driver but it was also his first time to arunachal.
scenery changes rapidl y as we drive ahead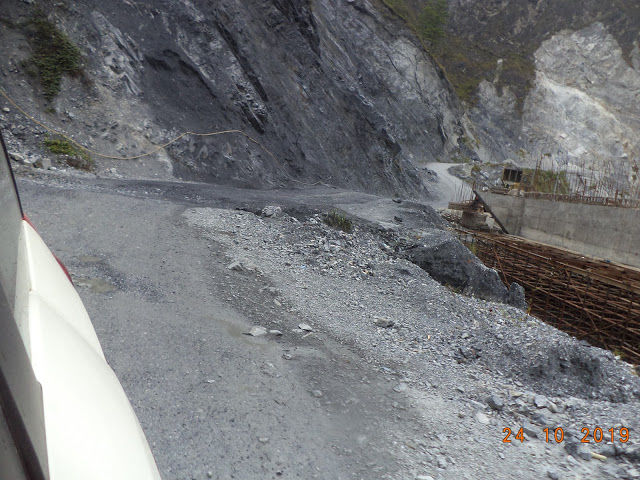 roads being repaired and bridges being built as an on going effort to keep the roads safer and driveable.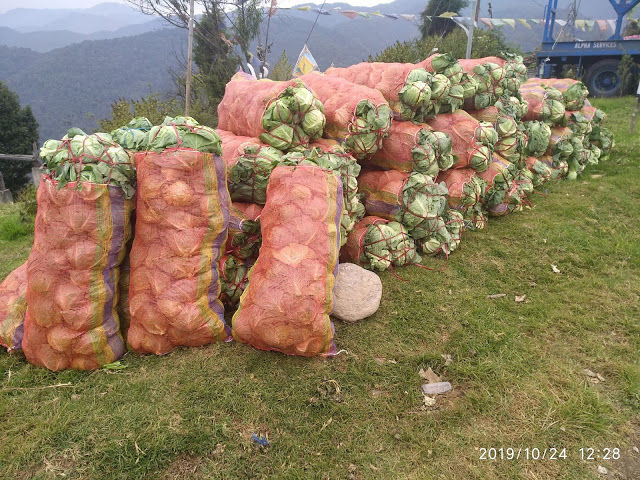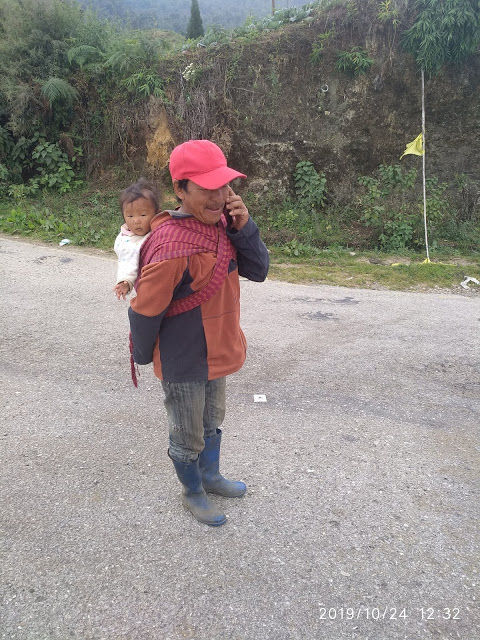 local people carrying their baby. place name is tenzingaon.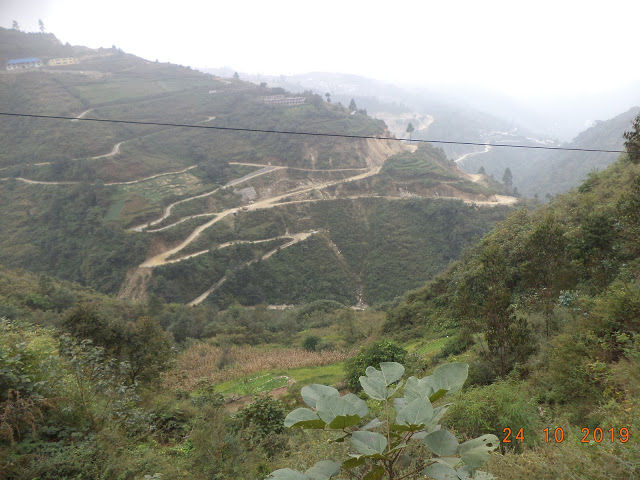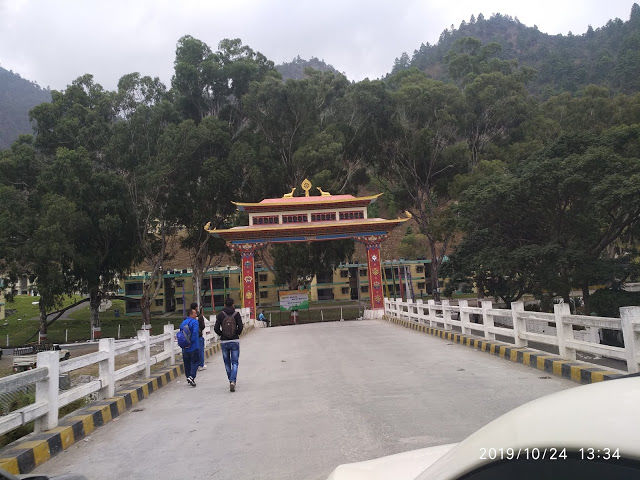 the entrance to every major town on the route has this kind of entrance. this is entering a place called rupa.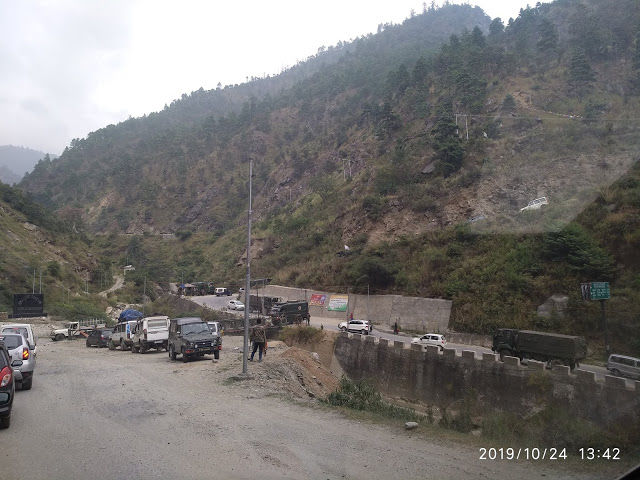 the junction outside rupa near kalaktang. the road on the right side is the usual road which is now partly blocked so very few vehicles come through that side. we would need to take the right below, cross the bridge and go left in the far background to go towards our destination for the day - sangti valley near dirang.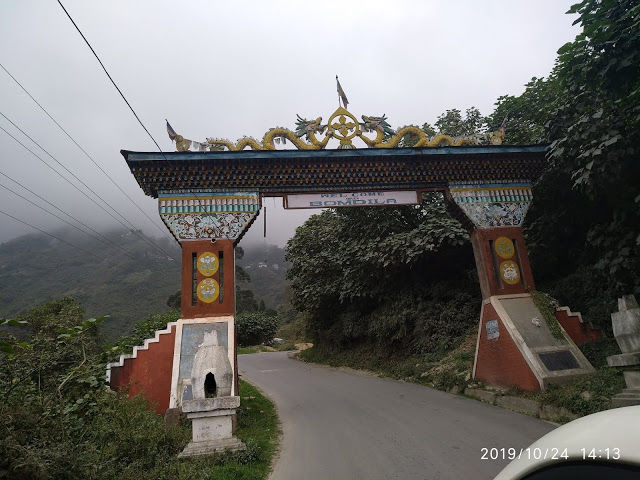 next town we have to pass by is bomdila.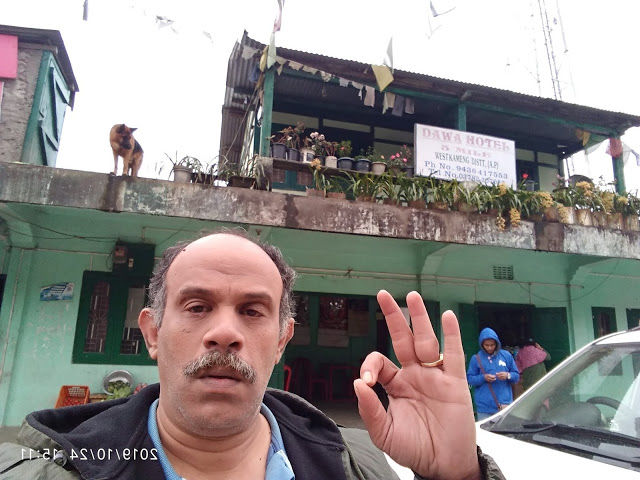 lunch at dawa hotel on the way. food at all these road side hotels is not much of a choice. usually we would get veg thali or non veg thali. it usually comes with dal, rice or roti, one curry, one fry. it seems like it is limited but actually is not. eat to your heart's content, but it is better to not have too much food while traveling.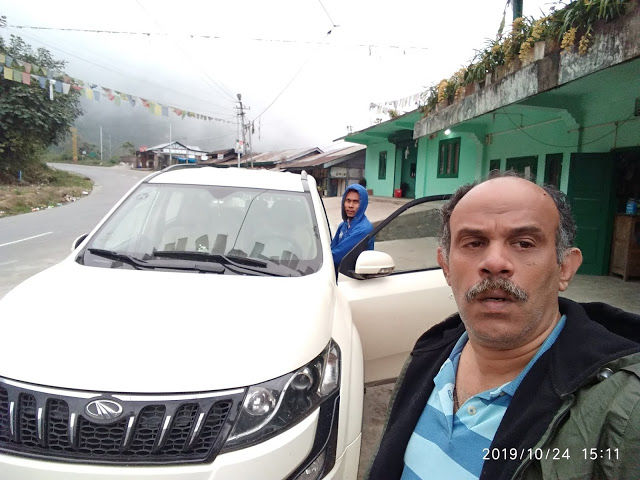 this is about where it starts to get cold. so get your jackets on, gloves on, shoes on etc.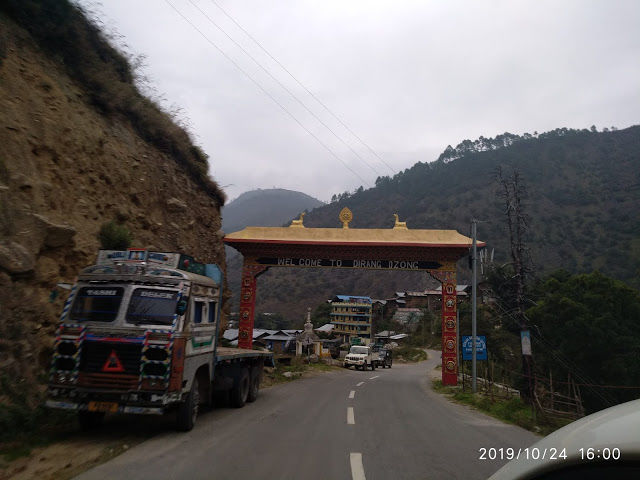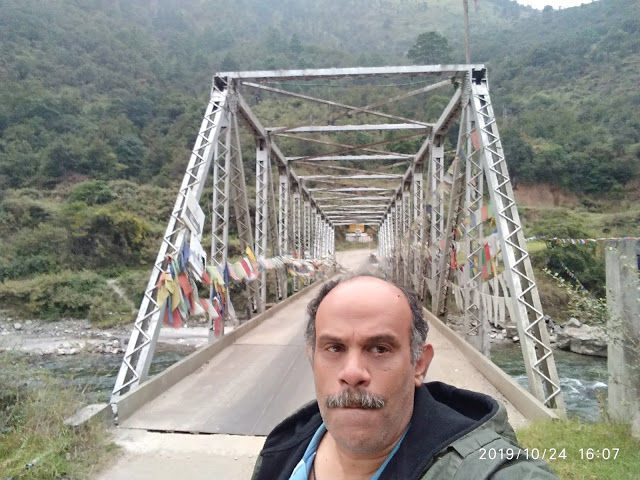 bridge across the dirang river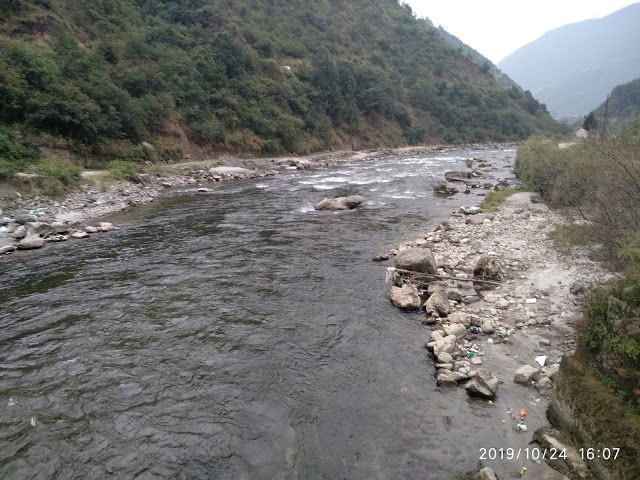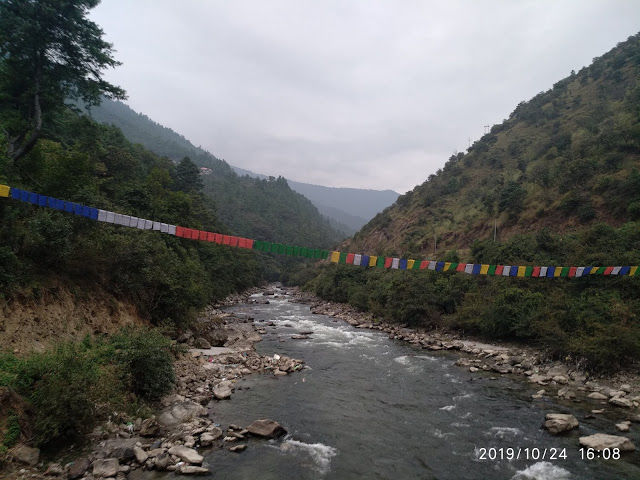 before entering the actual town of dirang, there would be a cutting to the right to go to sangti valley. that's where we will be staying for the night. the distance from the main road to the stay location is about 7km which takes about 1.5 hours to negotiate through very bad roads. it was late in the evening. once we checked in to the home stay we were given the choice of staying in the room or go down to the river and sit near the bonfire.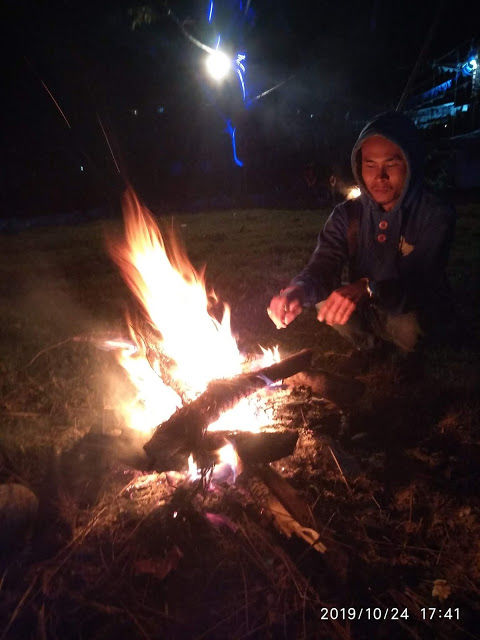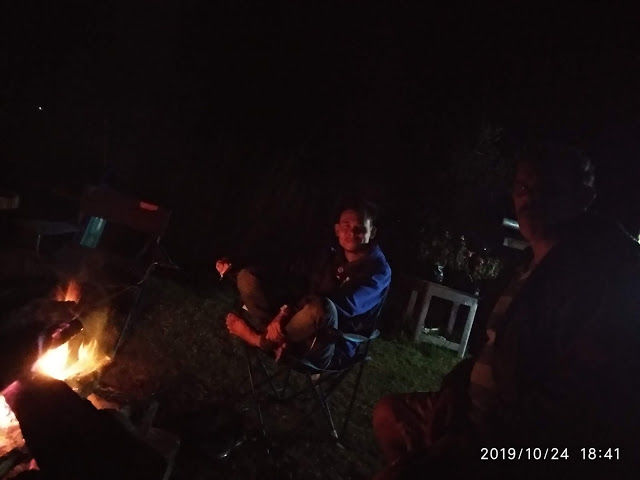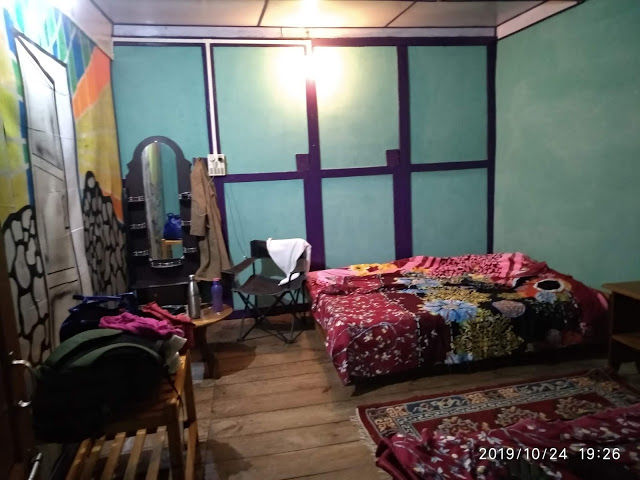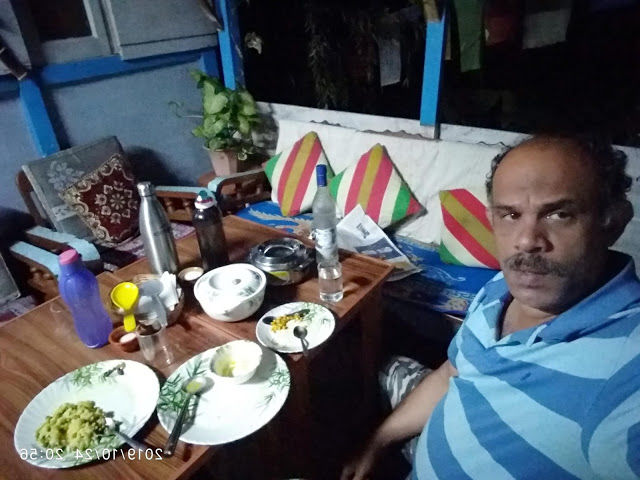 food with drinks and freaking cold temperatures. great start to a great trip.
end to day 2
note: it costs approximately rs. 5000/day to hire a suv vehicle from guwahati to travel to arunachal pradesh.
Frequent Searches Leading To This Page:-
meghalaya & arunachal pradesh packages, Assam Meghalaya Arunachal Pradesh tour package, Meghalaya,Assam & Arunachal Tour Itinerary, trip to Meghalaya,Assam & Arunachal, Winter Best Of Meghalaya Arunachal Pradesh