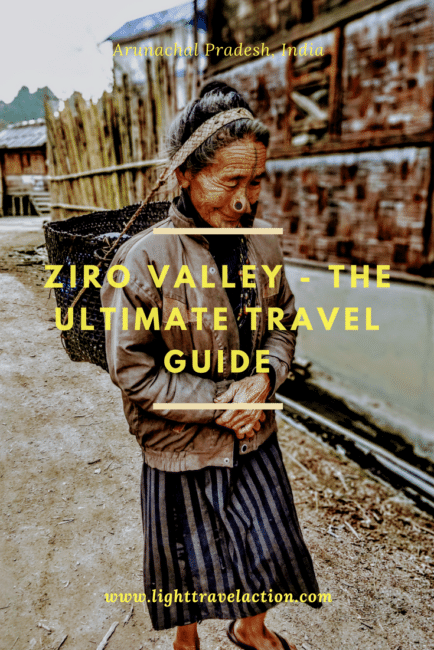 Her back bent low, her hands shaking, she feebly looked up! In spite of her frail frame, her tattooed face and Bamboo nose-plugs looked brilliant!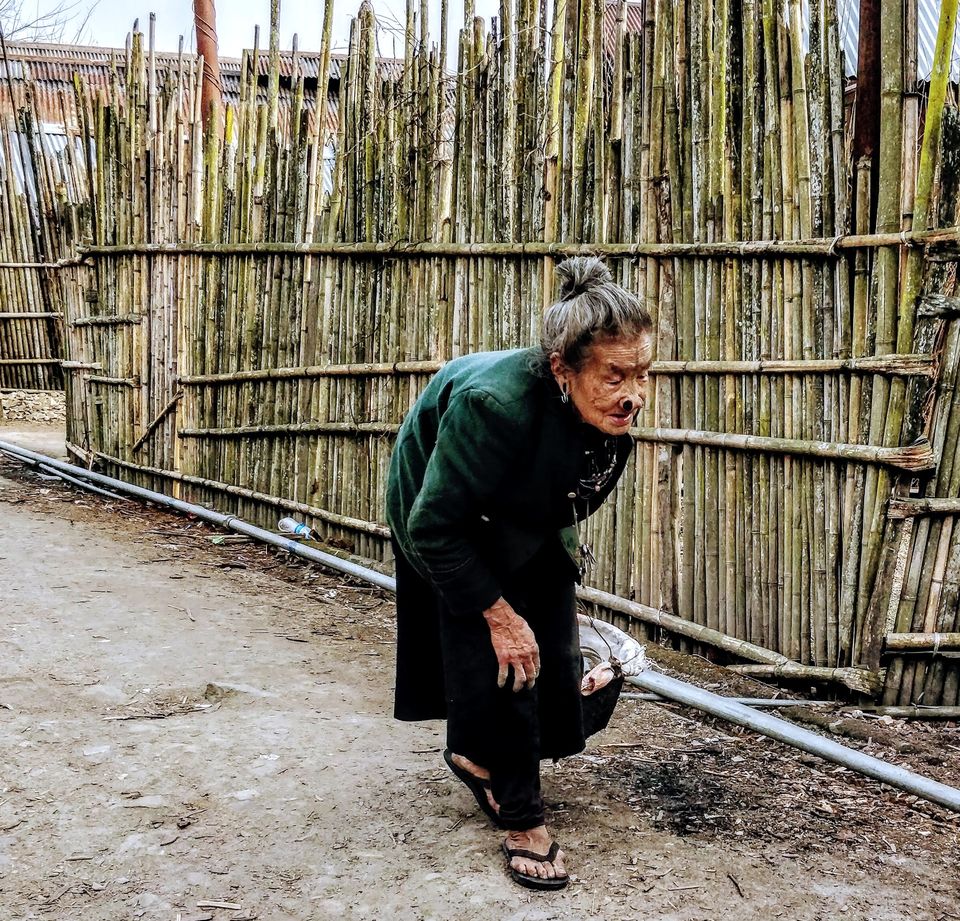 "It looks like you are in a National Geographic Documentary", wrote back my friend when I shared the pictures of the Apatani Tribal women of Ziro Valley!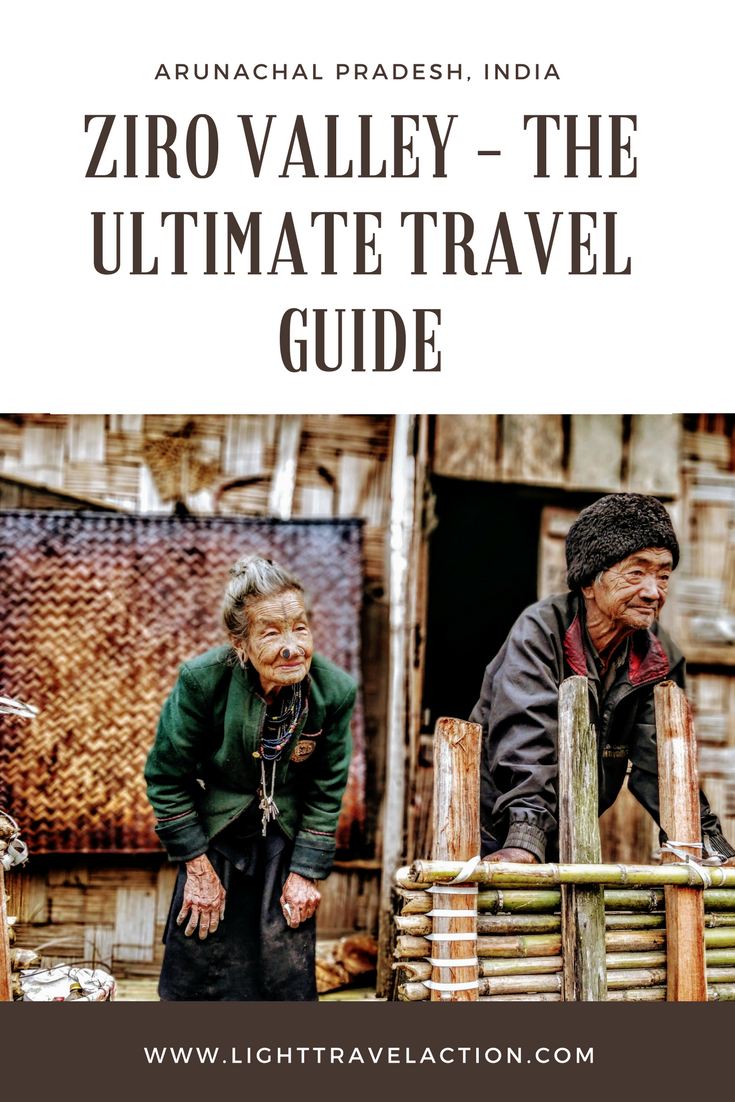 The Apatani women of India's Ziro Valley were once famous for their facial tattoos (Tiipe) and massive nose plugins (Yaping hullo), though the tradition is now non-existent.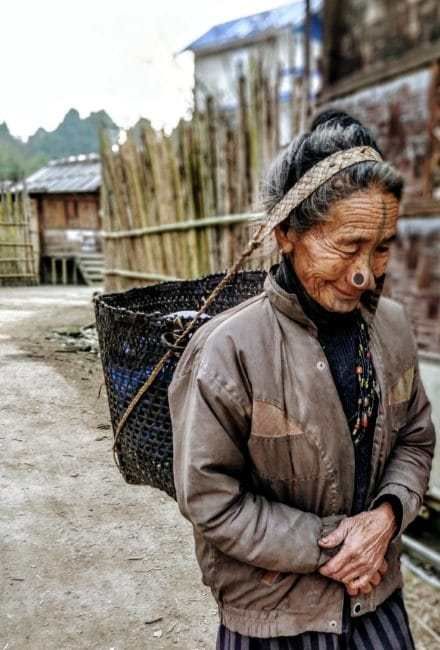 Two big nose plugs called 'Yaping Hullo' on either side of the nose and hollow bamboo pieces called 'Yaru Hukho' in ear lobes completes their beautification. The hollow bamboo pieces are used for putting on earrings.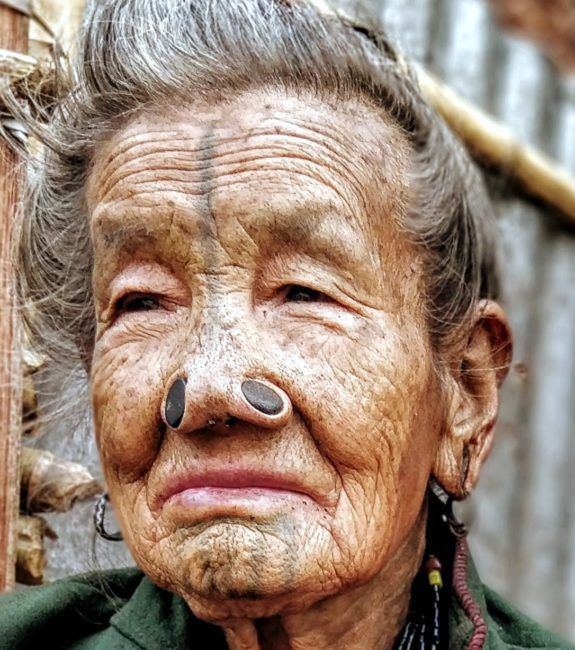 Apatani Men also tattoo their chin in the shape of an English Alphabet "T".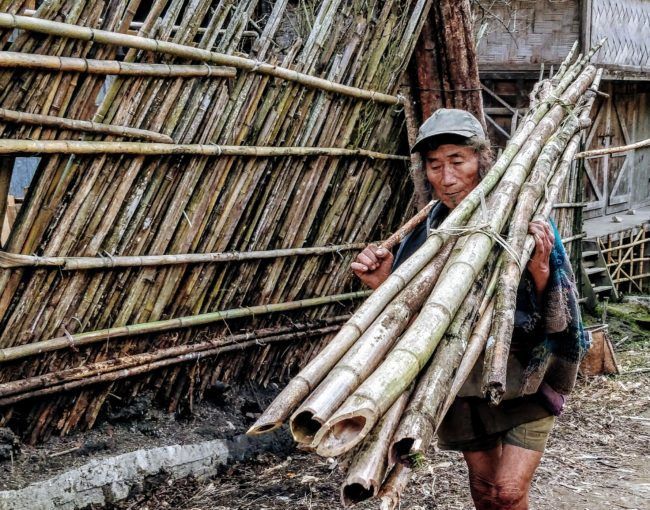 For Beauty or Safety!?
When I asked for the reason of the tattoos and the nose plugs, 'Danyi H. Mamung' my host in Ziro Valley said there were two theories about it.
TATTOO – Mark of Beauty and Uniqueness
Tattooing their face and getting their nose plugged was considered not only fashionable but also beauty enhancing! Not only this, the Apatani women stood out from the other tribes and thus it was a mark of distinction and uniqueness for them.
TATTOO – Disfigurement for protection
The other theory which is rather popular on the front pages of Google search is that Apatani women of Ziro were considered to be very beautiful and were thus vulnerable to being abducted by men from other tribes.
As a result, the Apatani women started tattooing their faces and wearing massive nose plugs, in order to make themselves less appealing.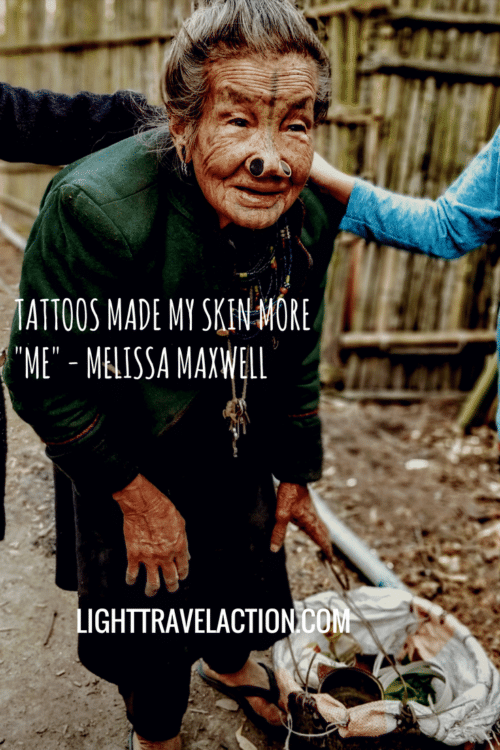 The origin of the tattoo is lost in translation but what remains is beautiful faces with beautiful stories to tell.
Reaching Ziro
Reaching Ziro can be quite an adventure and an arduous process.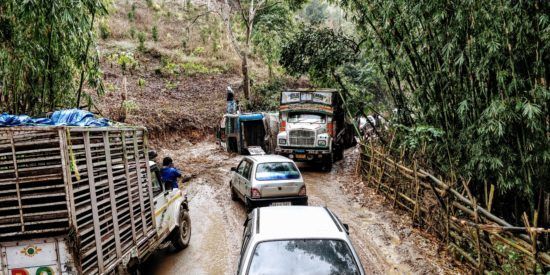 - Reach Guwahati, Assam which is connected via air and rail with major cities of India.
- You can directly drive from Guwahati to Ziro Valley. Till Itanagar, the newly built highway is in a good condition.
- The other option is to catch the Naharlagun Express that leaves Guwahati Railway Station at around 9.20 PM every day and reaches Naharlahun railway station (Also known as Itanagar) early in the morning.
- You can either take an auto or a state transport bus to either Itanagar or Naharlagun (twin cities). It is easy to find shared taxis (sumos) which go to Ziro valley (and beyond). It's a potholed, scenic 4-hour drive from Itanagar.
- You can contact Raju +91 8415034250 who runs couple of taxis on this route.
When to Visit
- Ziro boasts of cool climate all through the year with December and January getting very cold.
- If you want to witness the lush green fields consider visiting post monsoon, in the month of September. September is also the month of Ziro Music Festival.
- If you want to attend tribal festivals the recommended month is March when many tribes of Arunachal Pradesh have their traditional Festivals.
If you would like to read more about the Totems of Apatani people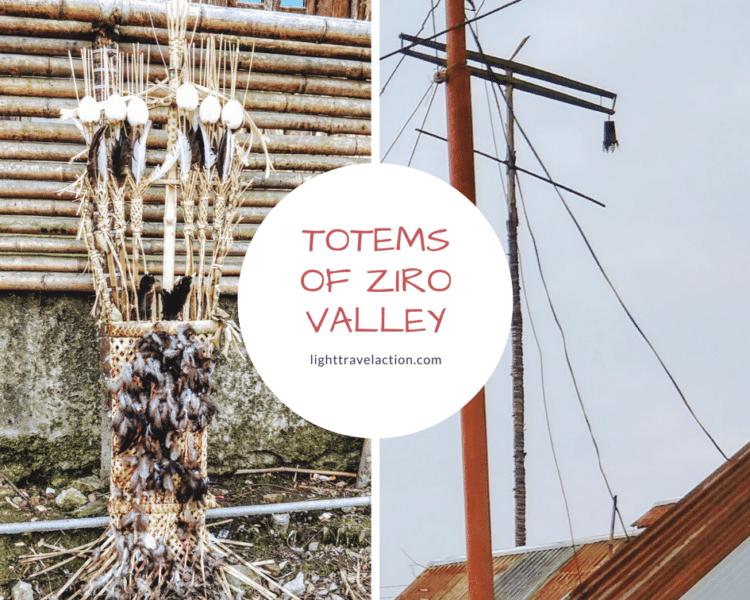 or about the hearths that they have inside their houses