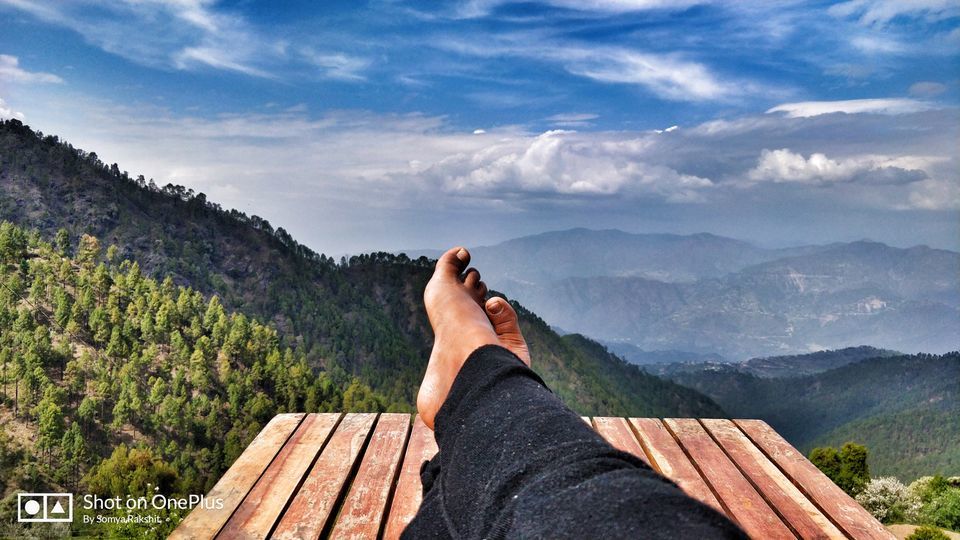 So let me brief you a little bit about my first impression of Kanatal - 'is this where I am supposed to be, literally no tourist to be seen, no economic stays around.' The only thing that held me strong here was a beautiful view of the Chaukhamba range. After examining whatever minimum stay options available I decided to stay in 'The Goat Village' which has successfully made it through to my list of worst experiences in terms of management. So let me explain to you guys, why!
I was standing some 1.5-2km away from Google map location of the stay + 1.5km downhill trek. So a total of 3-4km. To get better clarity, I called upon the number provided by them which usually is received by its owner named Vandana. As soon as she received my call, I said 'Hello, Ma'am. This side Somya. I guess we had a talk last week about my arrival today.' (Before I could even complete) She started shouting like WHY DIDNT U BOOK THE STAY IN ADVANCE? WE HAVEN'T GOT THE AMOUNT FOR YOUR STAY, SO HOW CAN WE ALLOW YOU TO STAY? I replied, 'Ma'am, I talked with you last week about my plans so I have reached here but can you guide me about the route?' But the lady instead of knowing that I was traveling solo and I was standing somewhere at an unknown point, was only bothered about the payment not made beforehand. Like really, was that even necessary? They have very precisely mentioned on their site that we believe in a traveler's mindset and all that bullshit (literally). Finally, talking to some 3-4 people and taking help of one of them I managed to reach the stay. Oh, yes! I didn't have any other option. Because I was still hoping the stay and its neighborhood to be compensation for the same. Once I reached there, at first sight, I found the property to be average. Rooms were constructed in a way, to give a village feel, let me introduce you to a new type of village life today; western toilets, washbasin, luxurious double bed cot with mattresses and bedside tables, dining table and chairs, sofa set, English breakfast, a glass house at the property. Oh ya, rooms were brown in color, no water for even washing your ass after shit, and no electricity if you feel like charging your phone for once. For me, it failed miserably to even fall in any category, be it a village feel, hostel or whatsoever.
Amount??? For a night? Let me shock you - 2650 (excluding food) and this is a DISCOUNTED price!
On an informative note, Kanatal gives you 4-5 stay options. Club Mahindra is one of them, going to be really heavy on your pocket. And a few other, including camps.
But if you are still planning to come to The Goat Village, let me tell you-you should be ready to pay that much amount in exchange for 180 degrees view of Chaukhamba range and a cup of tea at their glass house. Nothing else, literally! Mind you,only if you are lucky enough, you get 'clear' view of the range.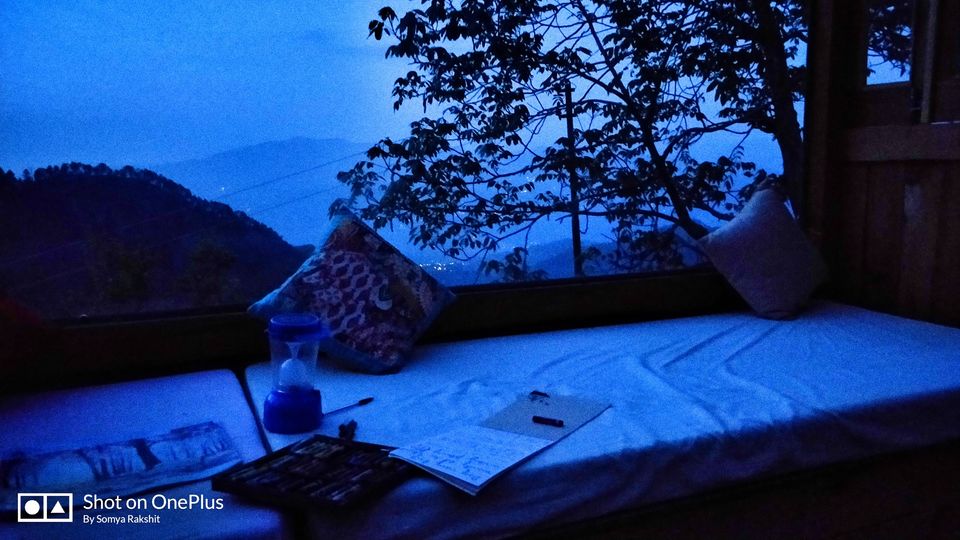 Ok, this was just about my experience of The Goat Village, Kanatal. But does that means Kanatal is not worth visiting? Or 'Chaukhamba range', is that all about Kanatal? Let me give you one dedicated blog for Kanatal!