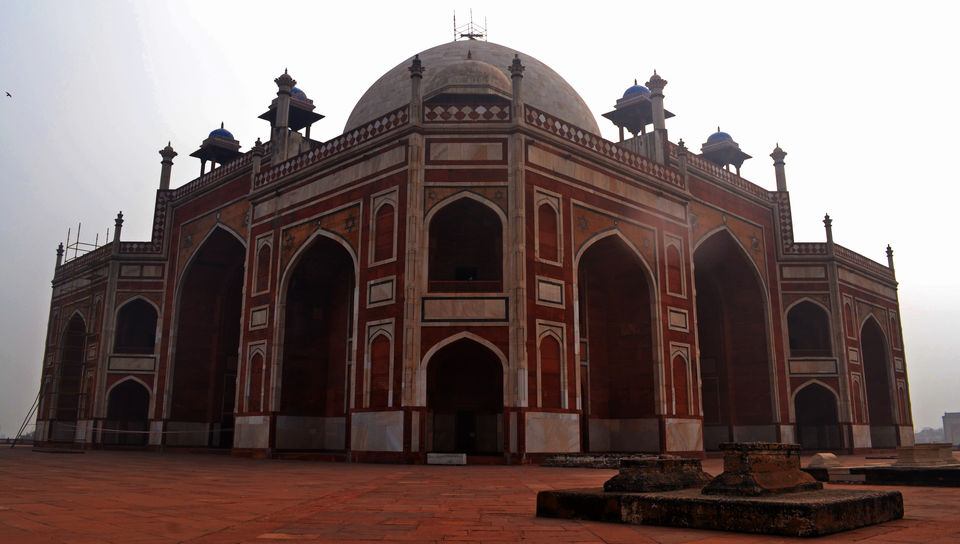 On a cold Christmas day, I decided to visit the salient tourist spots in Delhi. I started my voyage with Humayan's tomb early in the morning around 6 am. Being a budget traveler I use public transport for roaming. I got down at JLN stadium (you can also get down at Jangpura) metro station from where any auto will take you to the place. The entrance itself is huge and it perfectly hides the main building behind it. There are many separate monuments surrounding the place but you have to move straight ahead to find the main tomb.
After a bit of walk, I was bewildered to see the main tomb which was humongous and an excellent blend of Mughal and Indian architecture. As I inched closer I found it was made of white marble and red sandstone. With smaller cenotaphs on all sides, as I moved inside there is a stark contrast between the exterior and the interior. You would find the double layered dome – outside to give the dome appearance and inside fully decorated to withstand the volume. There is a cenotaph at the center but the actual burial place is far below it and it opens somewhere outside the tomb which is normally restricted for public visit. One can notice the small minarets surrounding the white marble central dome. The windows inside are exquisitely built like jalis and sunlight complements it that well.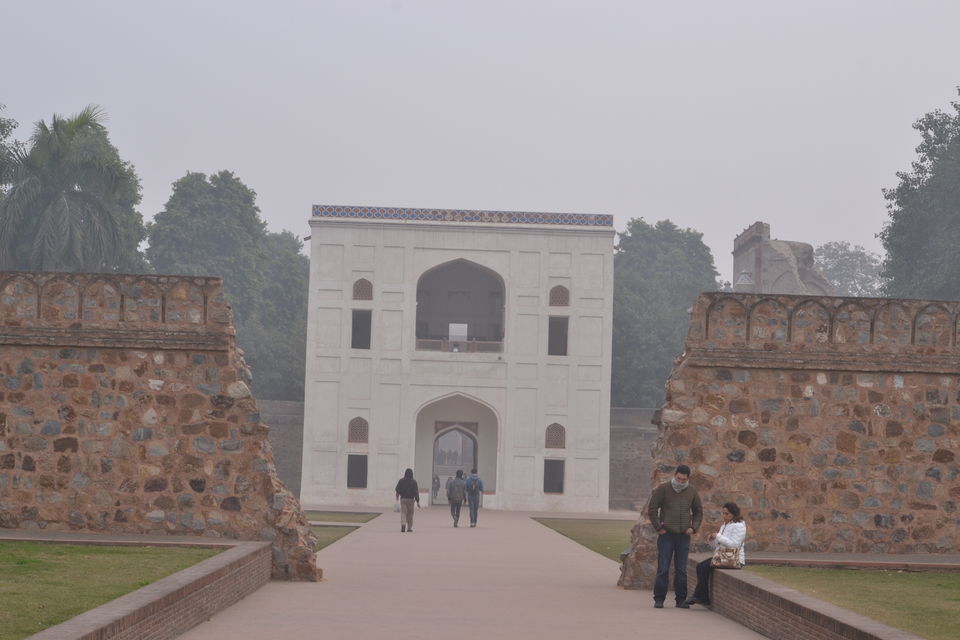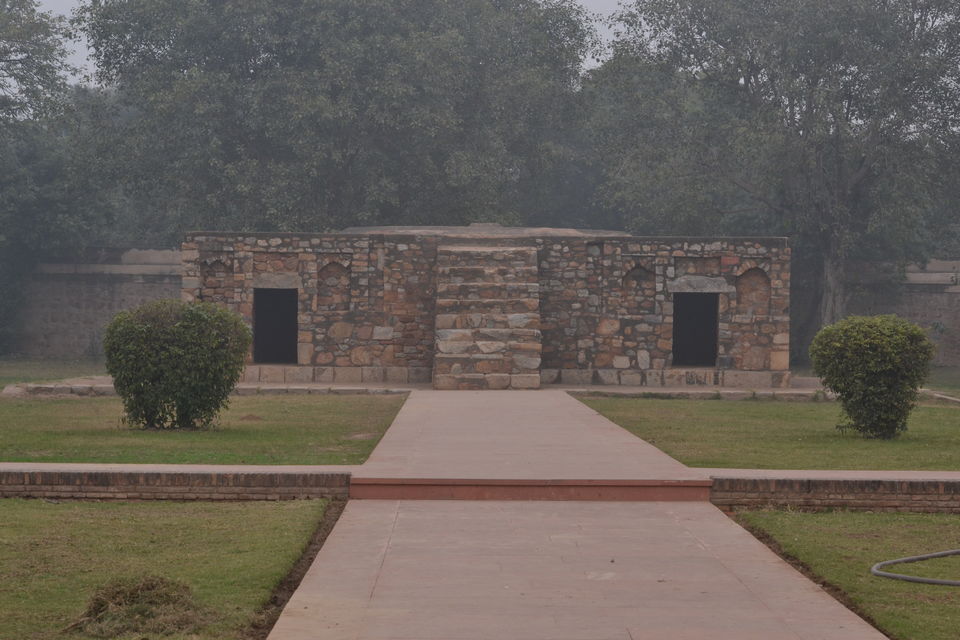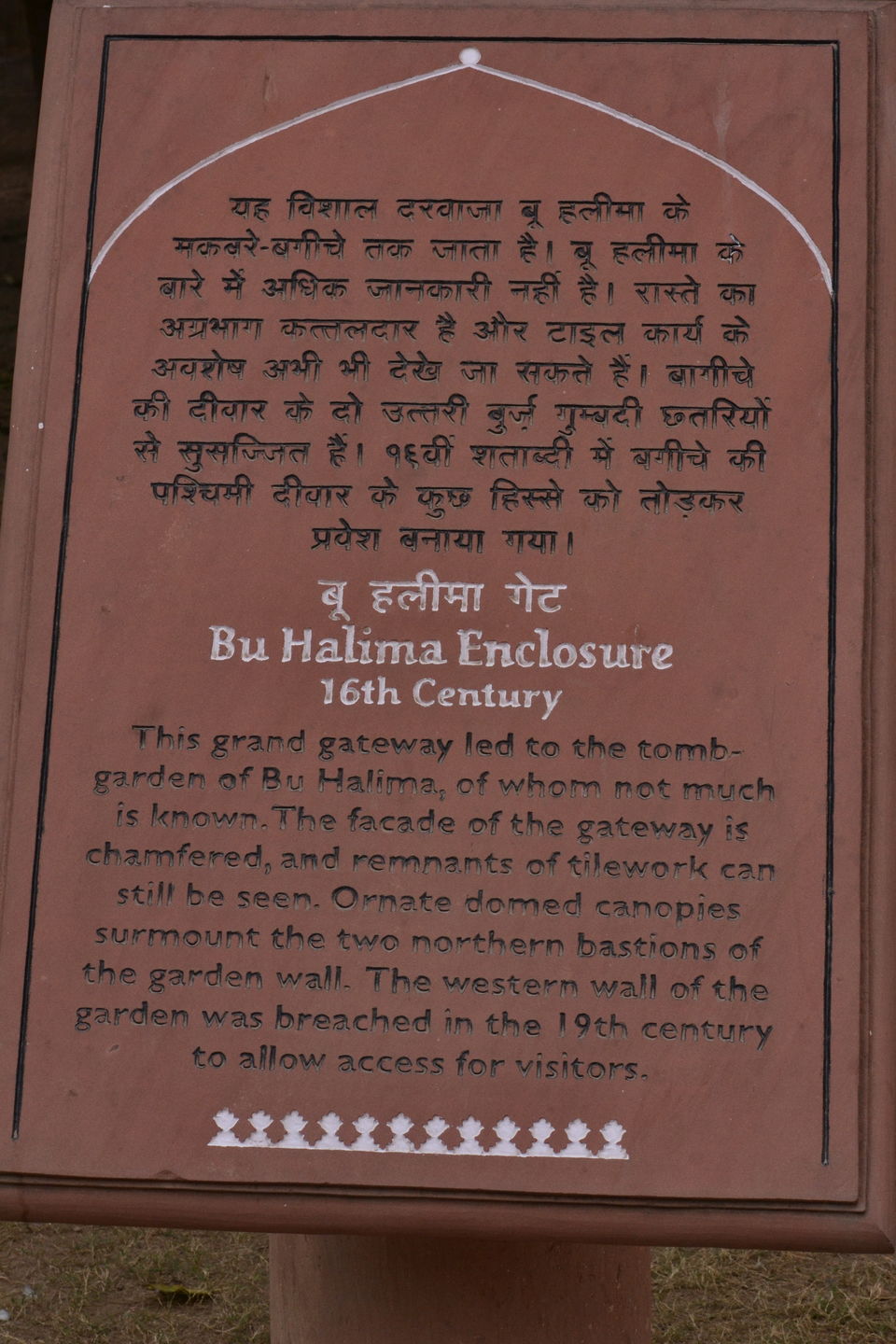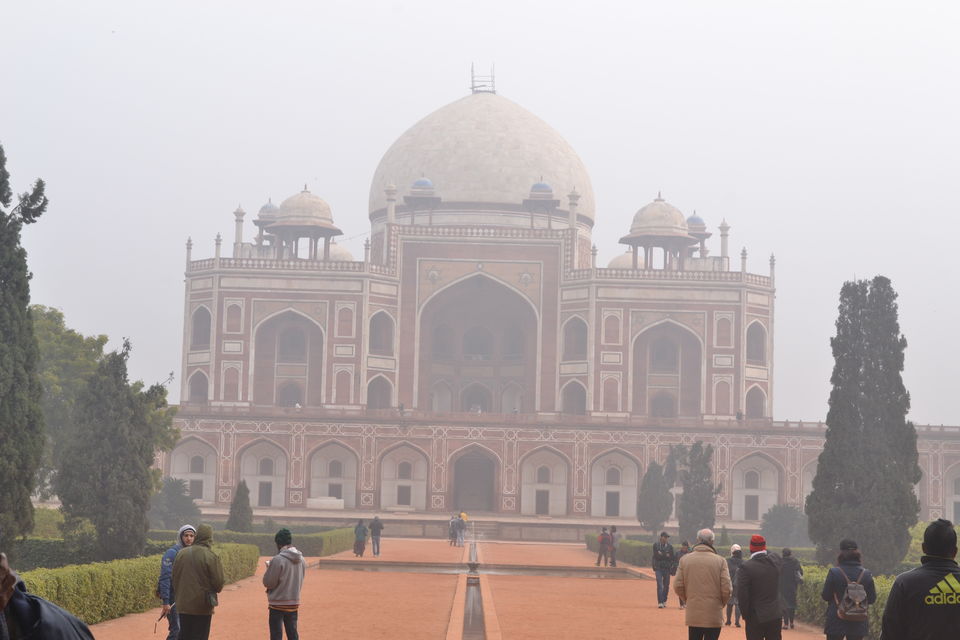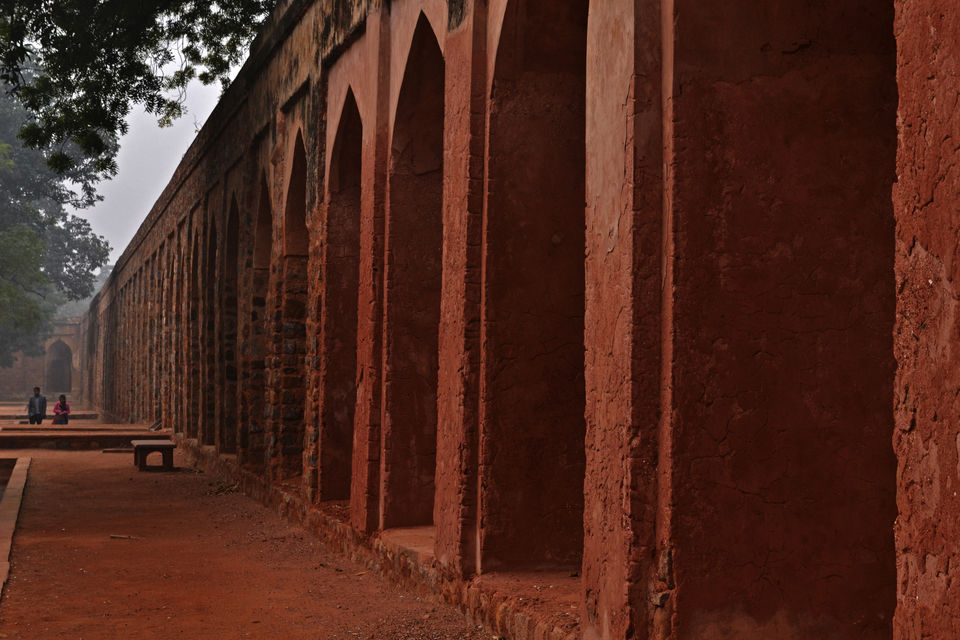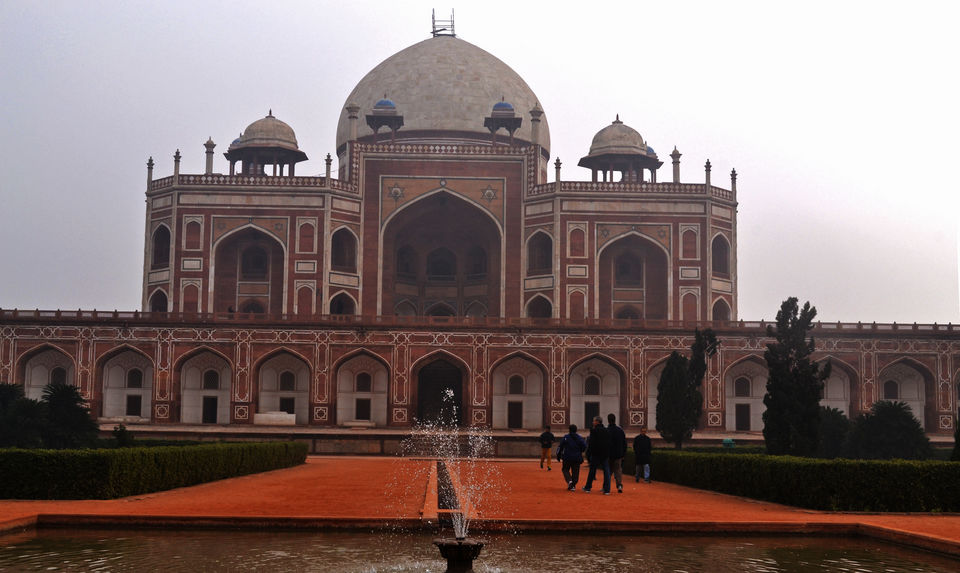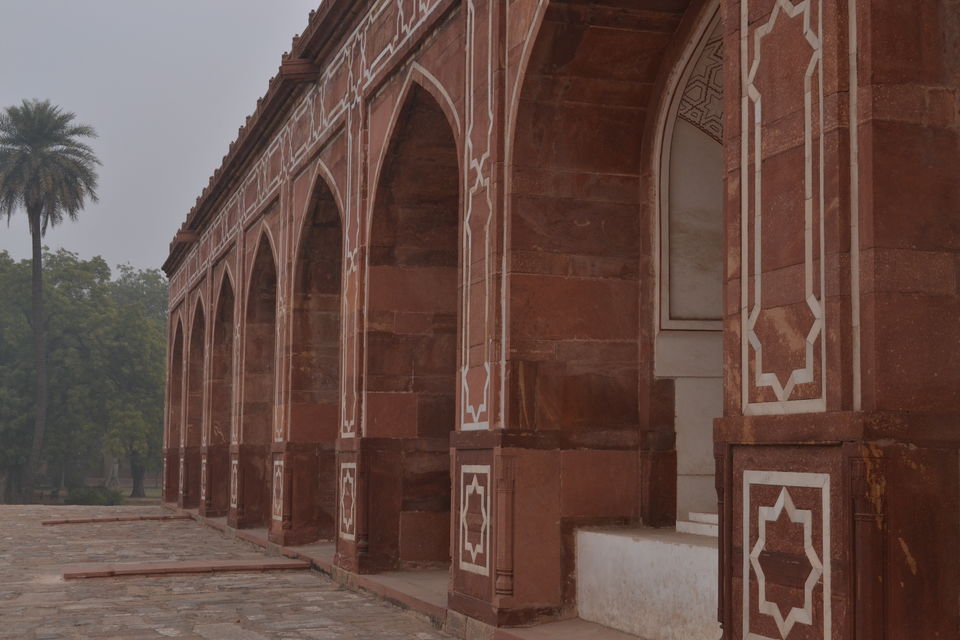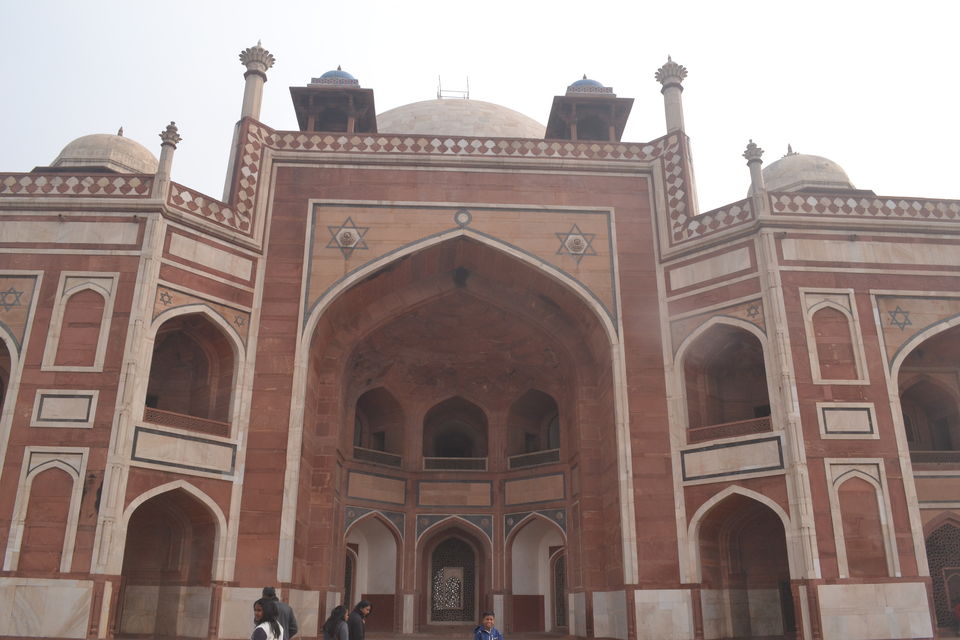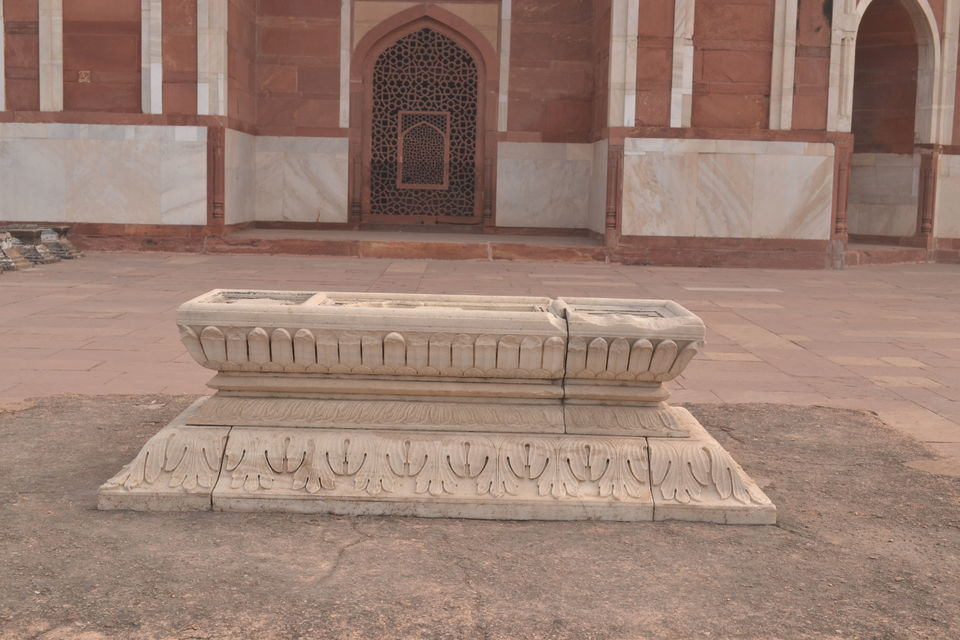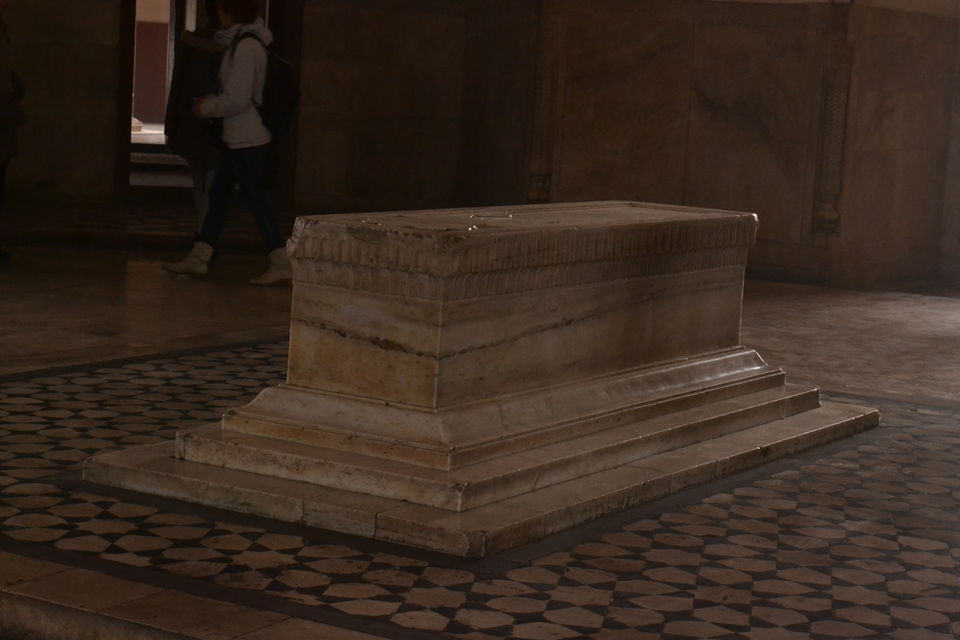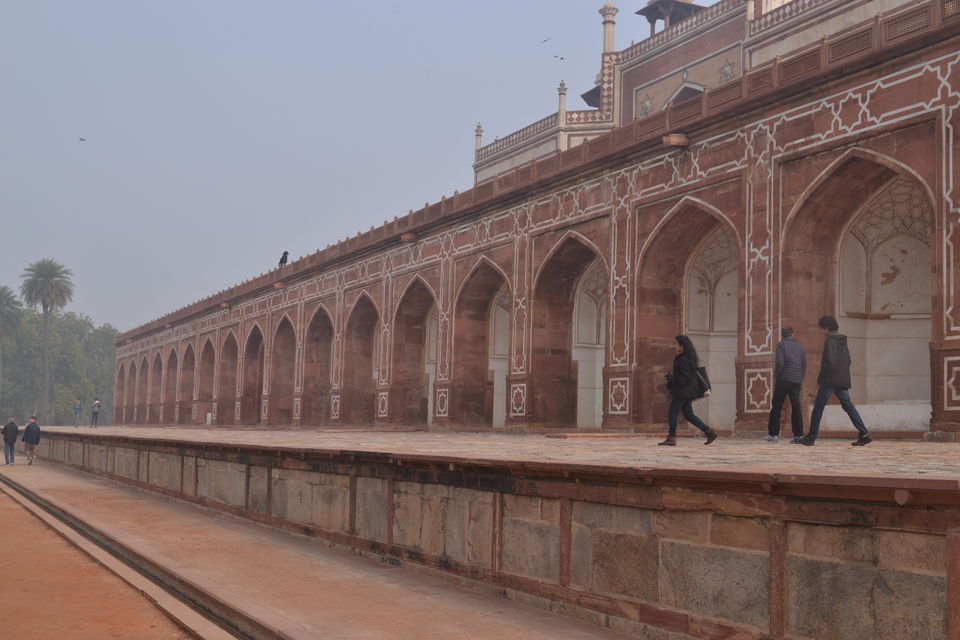 As I moved outside, there is Char Bagh (Four Gardens) – garden with quadrilateral layout.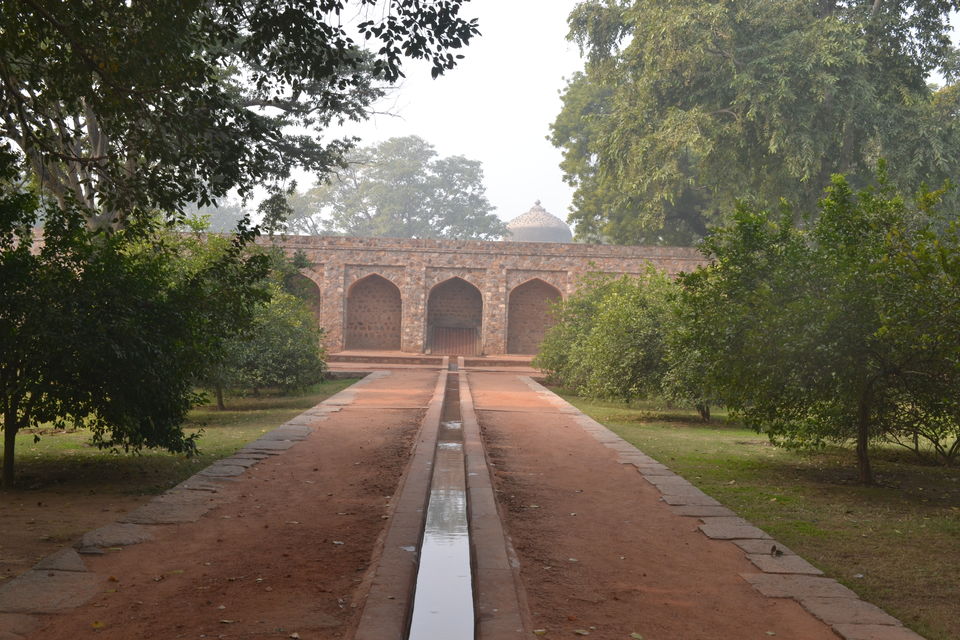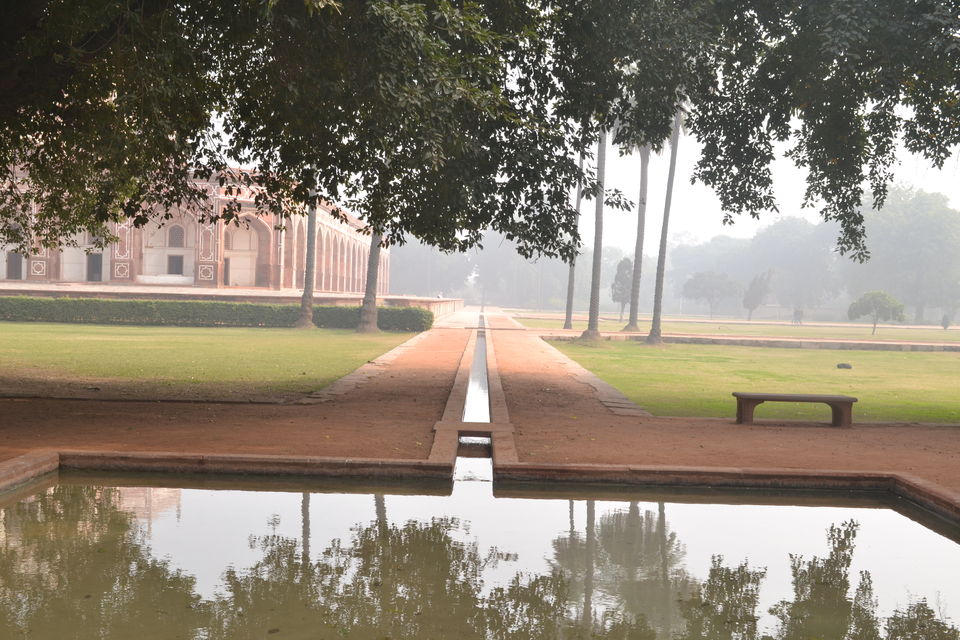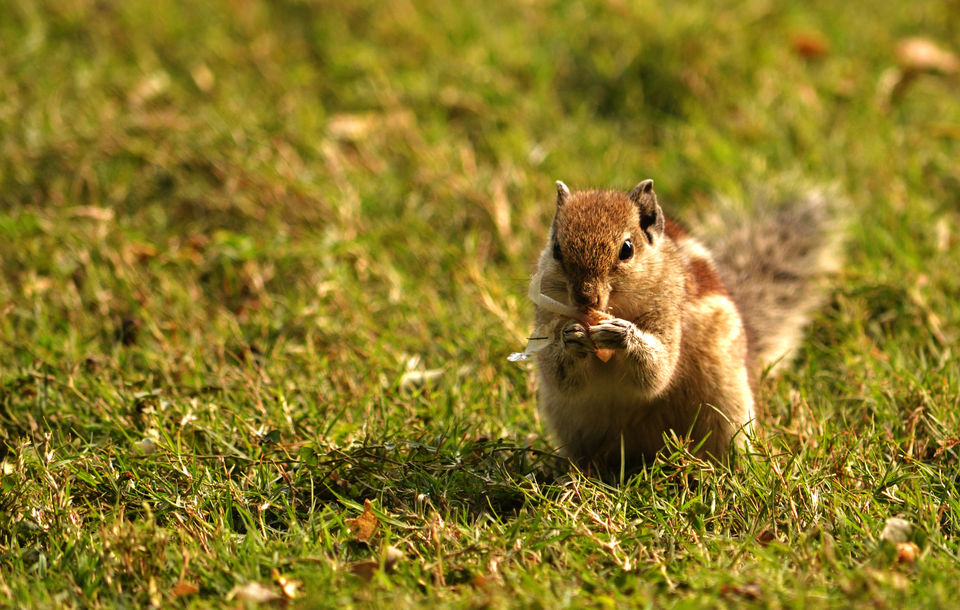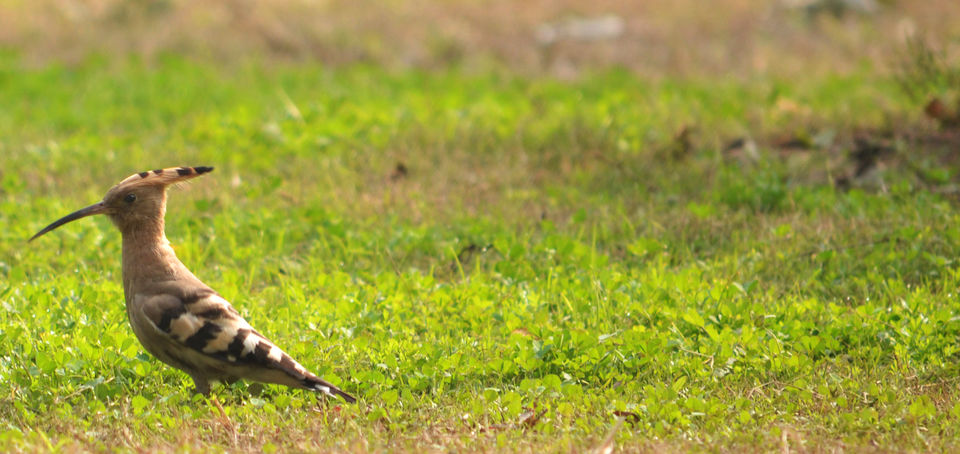 After the main visitation one can also roam and find the tomb of Isa khan. The octagonal tomb with greenery on all sides makes a picturesque view in the middle.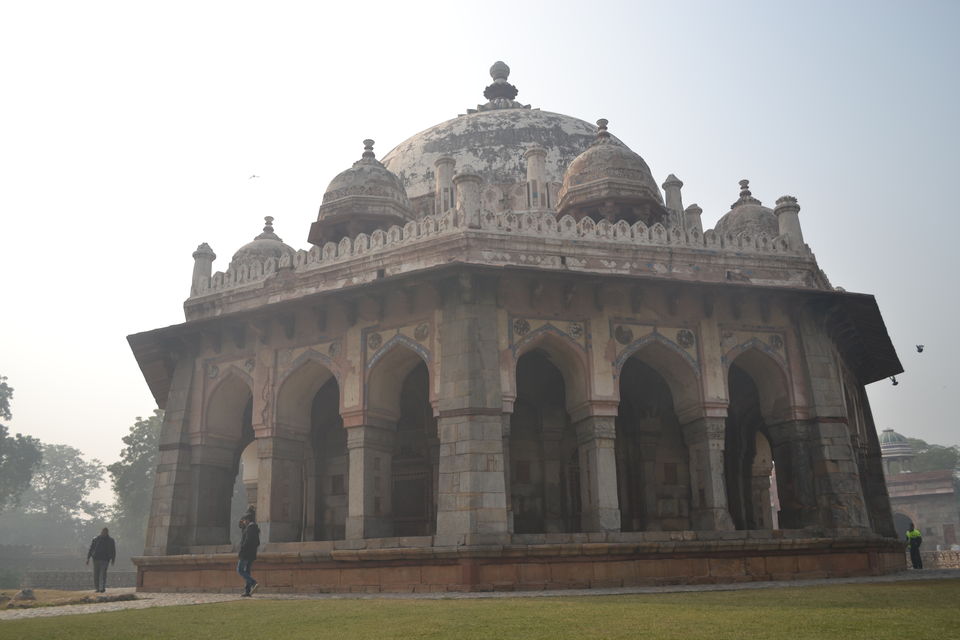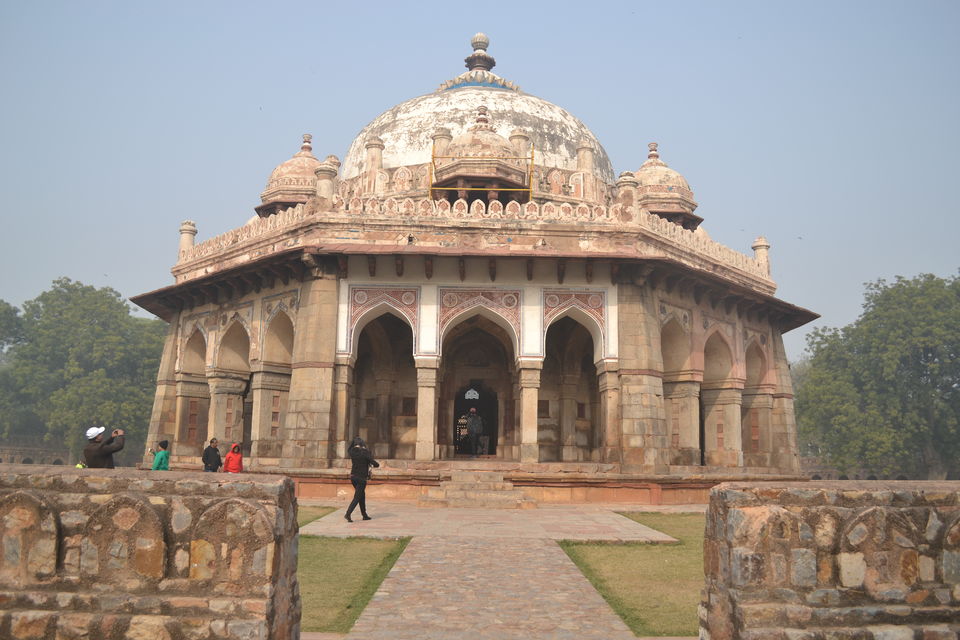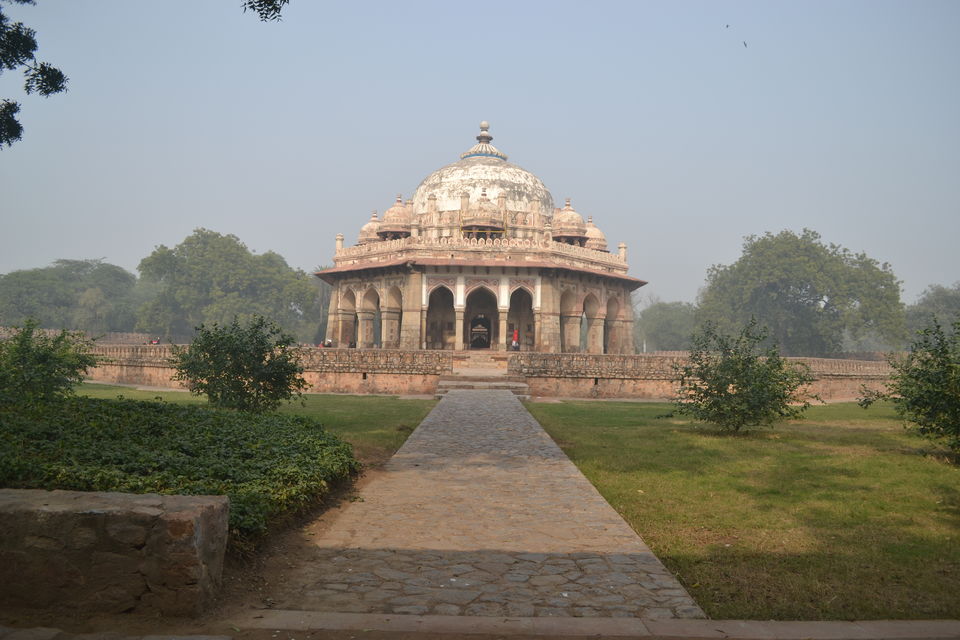 One can also find resthouses for the horses, Nila Gumbad, Barber's tomb though all these structures have lost their vigor and color.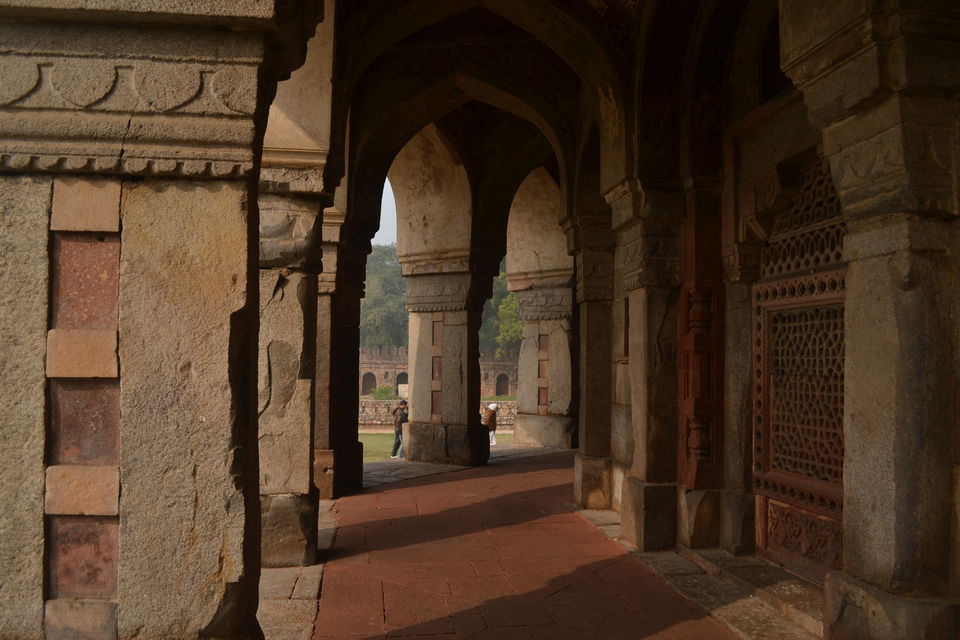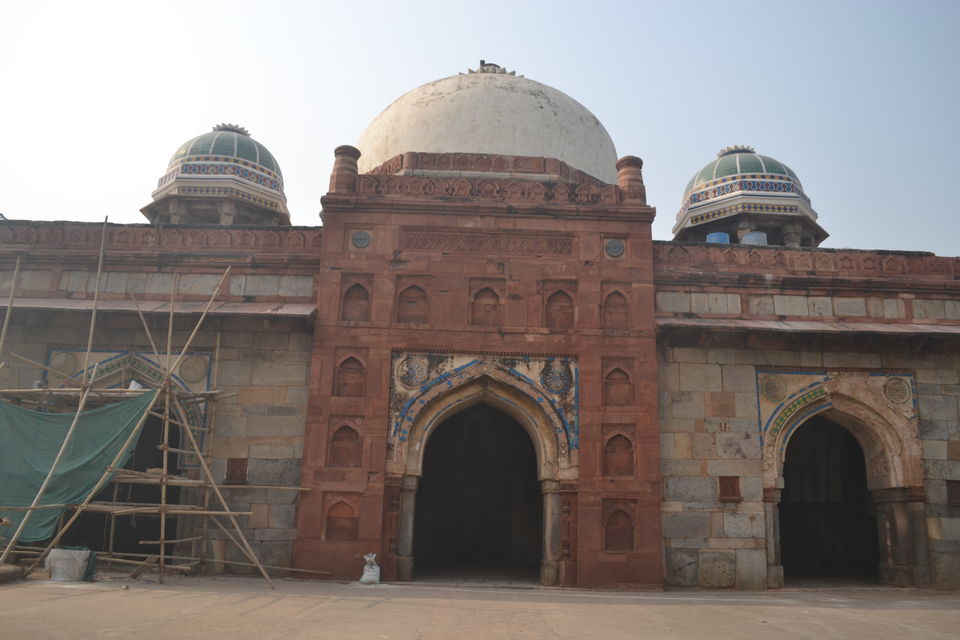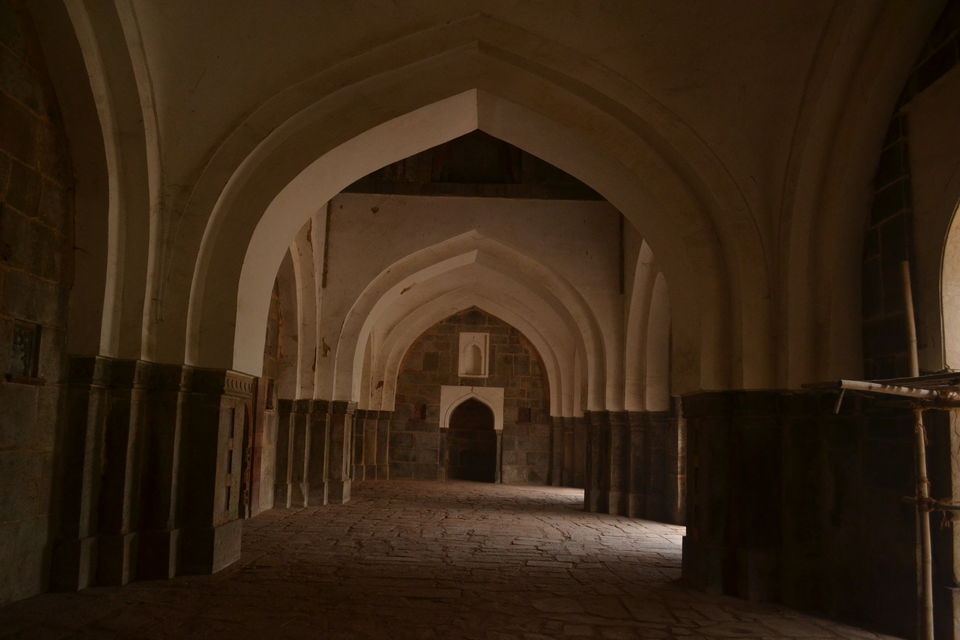 There is a lot of restoration work going on to minimize the weather effects on the design and decorations of that period. With lot of memorials and tombstone around , it would take up one day if you are a photographer or a history buff.