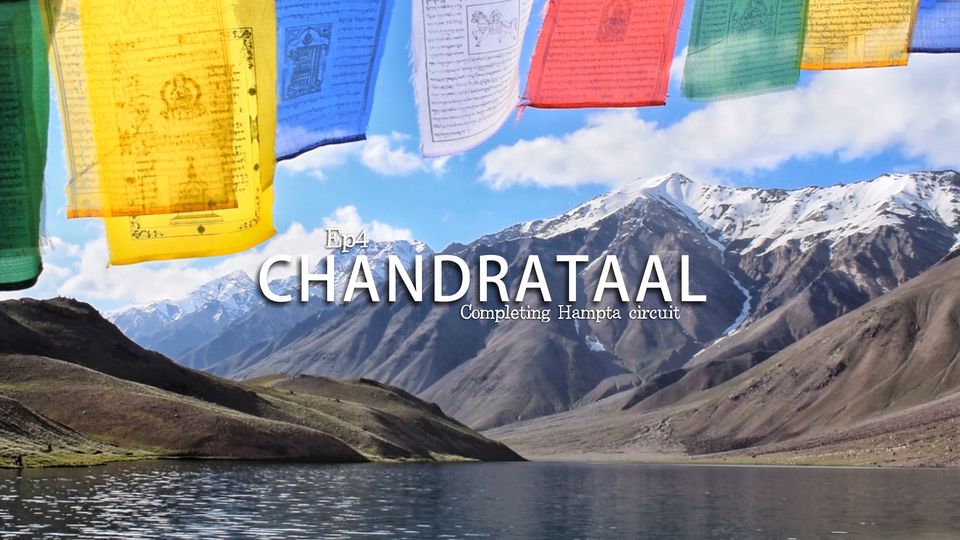 Chandratal or Chandra Taal or Chander Taal or simply Moon Lake is a barren but beautiful lake located at a height of 14100 feet in Himachal Pradesh in northern India. It comes under Spiti and Lahaul district of Himachal Pradesh and is situated at a distance of six km from Kumzum Pass.
The lake got its name because of its crescent shape. The sweet water lake is around 2.5 km wide. It is the source of Chandra River which merges with Bhaga River to form Chandrabhaga River and later assumes the identity of Chenab.
The lake can be visited only during the three summer months. For the rest of the season, the lake remains cut off and frozen.
This is the 4th Episode of the Hampta Pass series which completes this beautiful circuit of this trek after visiting the Chandratal. The day started with the beautiful views of the Shea Goru Campsite, although the last night was extremely difficult because of the lack of oxygen at the place and height.
Enjoy this virtual trip along and feel the vibes 😉🏔️