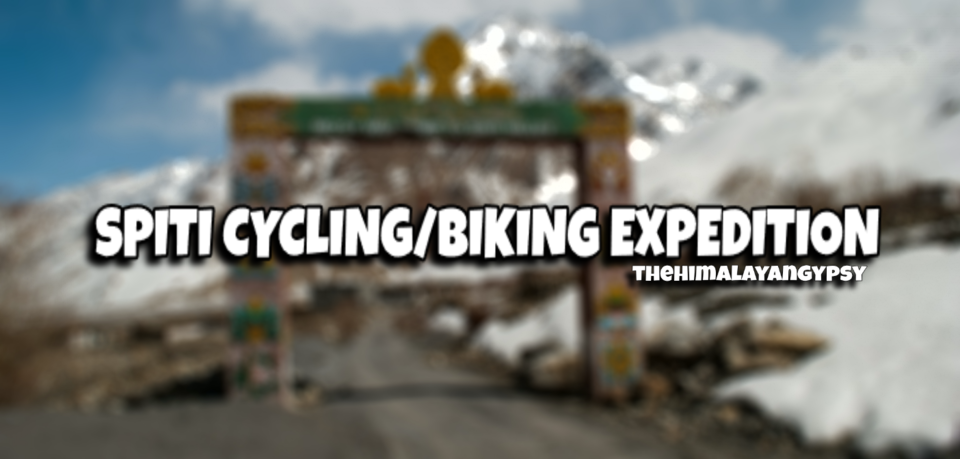 Travelling by every mode of transport has its own perks, but cycle through Himachal will ensure you have the luxury of getting up, close and personal with some of the most photographed and scenic regions in the world. Remember to slow down especially while you cycle on the old Hindustan – Tibet road, and soak in the beauty. Visit quaint old monasteries and camp at the remotest of places for a surreal experience. the ethereal Chandratal lake.
Temperature during the day on an average is between 20 – 25 degree C and at night it ranges between 10 – 15 degree C and can occasionally drop to below 5-degree C. However, the temperature varies a lot depending on the season and altitude.
First of All, if you're planning this big, hire a Traveler or any mini Bus that could carry all your Cycling gear and luggage. Also, you need to have a permanent driver who would drive alongside you while you'll be cycling. Its much needed because in case of emergencies, that would be a help plus you won't have to carry all your tent gear and backups plus the luggage of course.
If you're a biker gang, then no need for a Traveler, you can just pack your luggage onto your bikes like you may have done on your earlier voyages!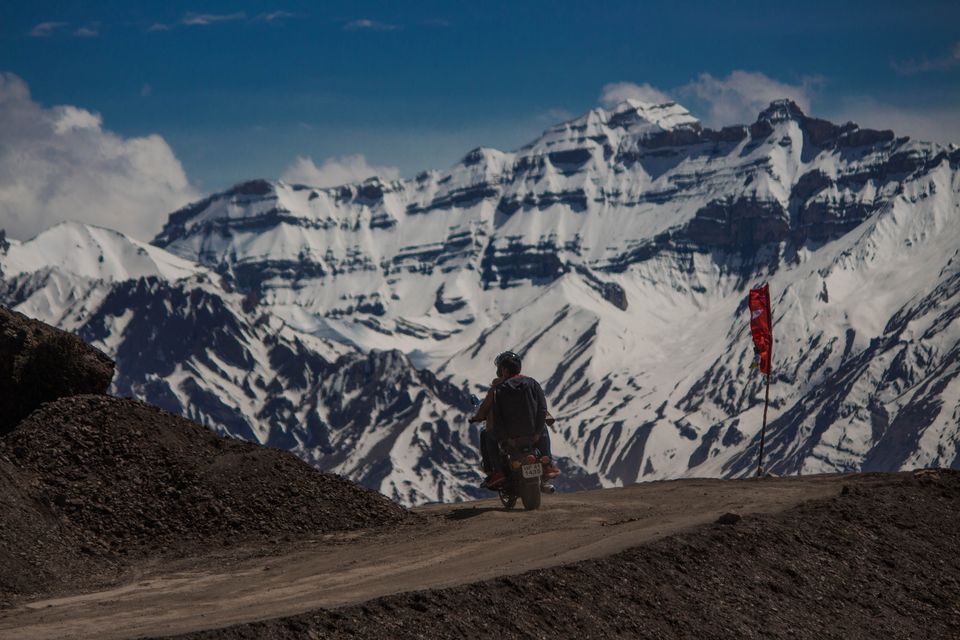 So, its always suggested that you buy a package instead that would cost you between 45k to 55k per person for 12-15 days including the hotel, tent and food along the cycling route. They exclude all other meals when you are at rest so it eventually costs you around 70k per person for the whole trip and that the minimum I calculated by looking at all those packages.
So, if you're a group of 5-8 people, you can plan all this thing out on your own and that would not even save a lot of money but you can complete the trip on your own terms.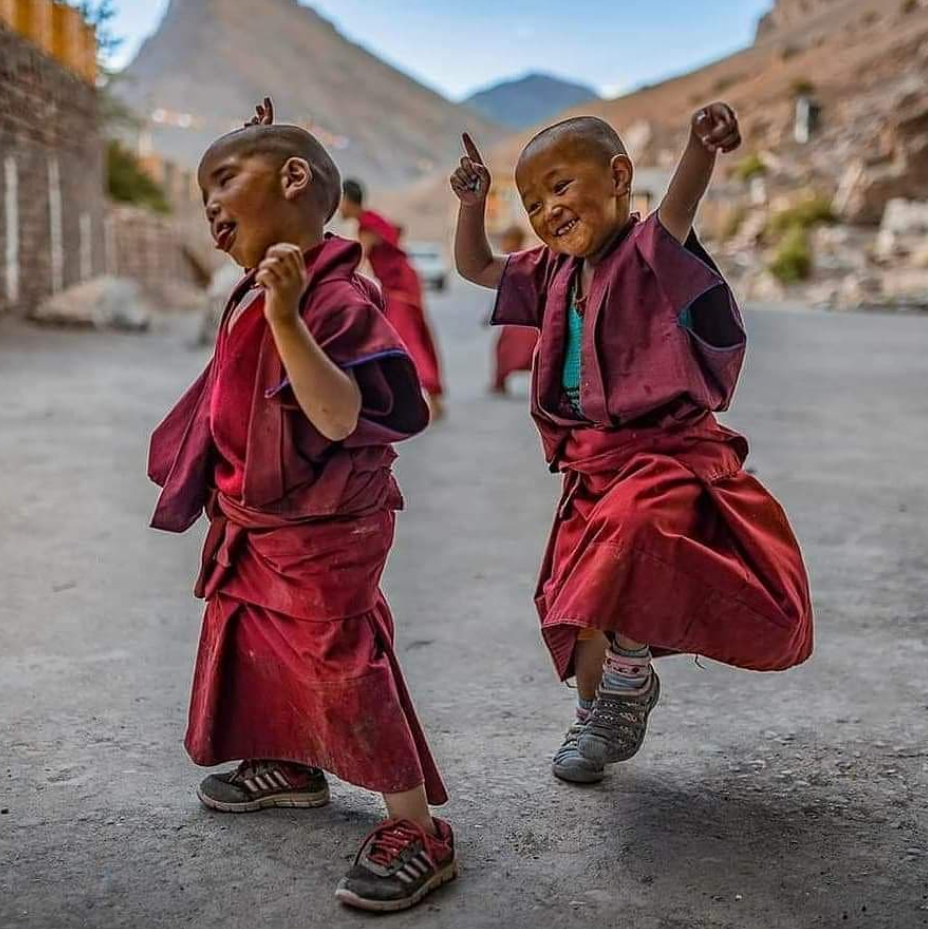 HIGHLIGHTS:
Cycle through some most photographed & scenic regions in the world.
Cycle on the old Hindustan – Tibet road
Travel over the famous and picturesque Kumzum & Rohtang Pass.
Explore the region's Tibetan monasteries, including Tabo "the Ajanta of the Himalayas"
Experience the contrasting Kinnaur and Spiti valleys up close
Please note: You can use this itinerary as a guide to fully customise your trip as per your budget and requirements. Flexible options include travel dates and duration, places visited, activities and experiences, hotel category (star/rating) and any specific requirements that you may have.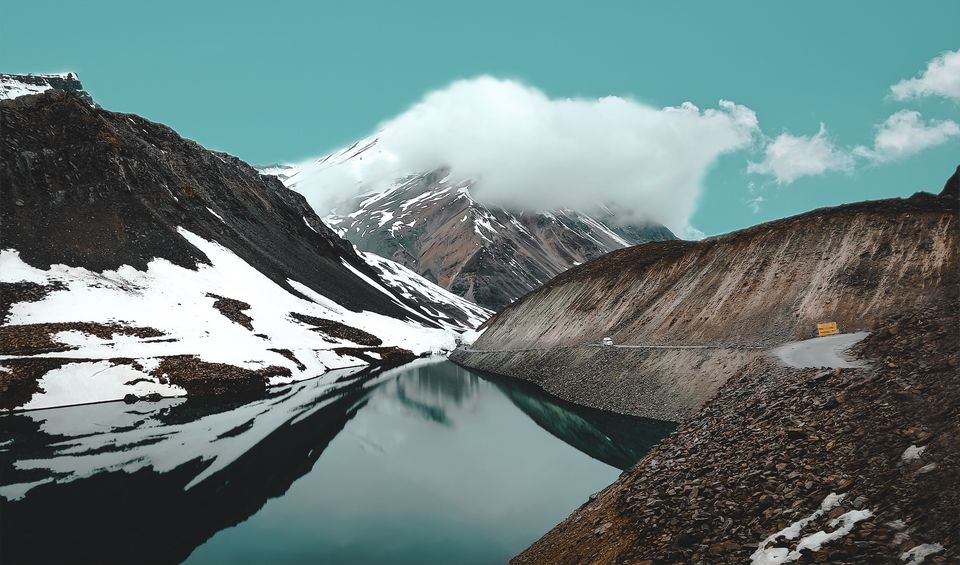 THINGS TO INCLUDE:
Twin Sharing Tents/Hotel during the Tour
Qualified and experienced Guide
Medical kit
Brilliant condition Trek Bike (Marlin 6,7 and 4300 D)
Basic repairs.
Inner Line Permits in the Military controlled areas of Ladakh
WHAT TO BRING
Footwear
Bike shoes
Helmet
Pedal
Water Bottle
Sun cream lotion
Relaxed shoes for walking
Shoes for other sightseeing
Socks
Clothing
Bring your Cycling shorts, Tshirts and Must bring good quality warm clothes
Water resistant jacket.
Safety gloves and shorts.
Others
Torch
Eyewear, cap
Sun lotion of SPF at least 35
Helmets
Snacks
Coffee and/or Tea Packets
Aerated and Alcoholic drinks
HEALTH
Before this trip, please go to your family Doctor and check your Blood Pressure, heart rate etc. If you have any issue related to breathing than we will advise you not to join this trip.
PRECAUTIONS
Bring all the important medications and OTC medications. Do not ignore to have the brands as well as the general titles of the medications one needs to have.
Use a sun hat when revealed.
Consume a lot of liquids. Don't drink tap water. Use only bottled water which is always kept in the back of your automobile.
Bring your personal medical kit and pest resilient.
To avoid fungus and parasitic attacks, keep legs clean and dry, and do not go without shoes.
Do not eat food bought from road providers.
Do not drink drinks with ice.
Do not eat milk products unless it is known that they have been pasteurized.