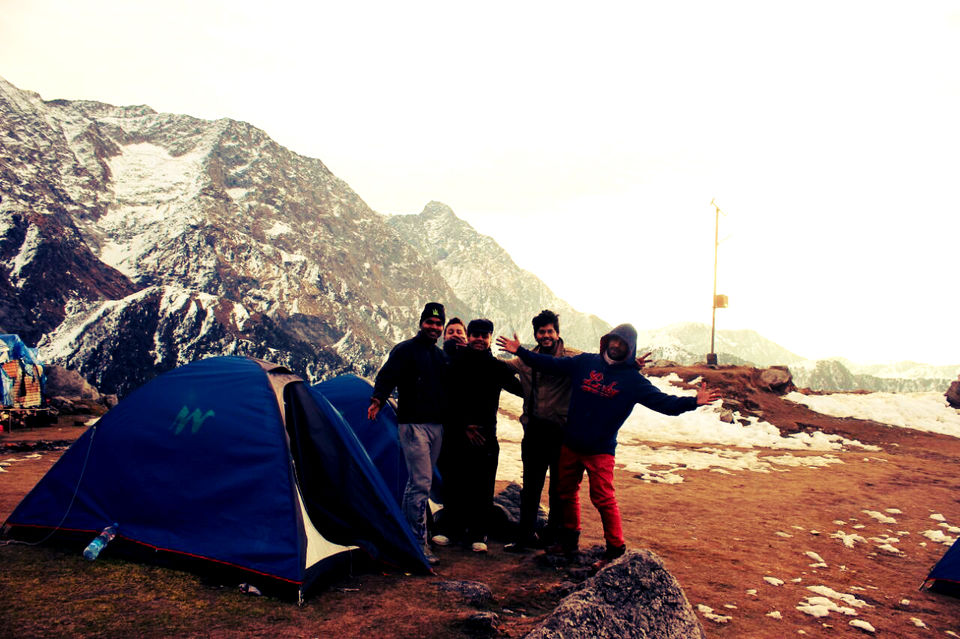 We started from Mcleodanj. No food. No camping gear. Nothing to keep us warm enough in the snow. Equipped only with the thirst for more and the urge to taste another icy piece of heaven, we kept moving on, a dog guiding us a la local tour guide all the way. Around 4 hours and 7 kilometers later, we were there. Triund. 
It was dark by the time we camped. The cold gripped us. Gripped hard. But it was eventually sidestepped by the wait pregnant with the excitement for what our eyes were going to open to. An hour later we made our peace with the numbing breeze. 
Serenity punctuated by teeth-chattering. 
After what seemed like decades in the ice age, the sun showed mercy. 
We came out of the tent and looked around. We couldn't remember why we were complaining.