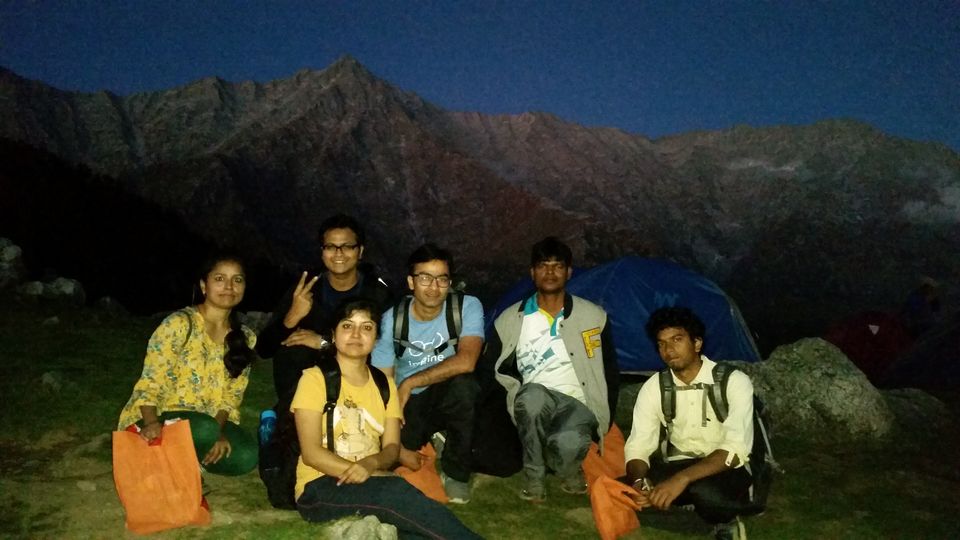 I have been to numerous hill stations in India but most of my trips have been about indulging in a rustic and slow life of the hills. I really enjoy the quaint and cool environment of the mountains as it makes me lose myself in a fairy tale world where there is nothing to worry or fear about. But now I have shifted my gears and look for more adventurous trips which involve real danger. I like to make difficult choices and put myself in risky business because living my life on the edge really excites me. I have experienced river rafting and paragliding in the Himalayas and now I know what it's like and how it feels to successfully complete such kind of bold activities. It's like laughing at your initial fears and apprehensions by proudly winning the challenges you had set for yourself. Once you taste the sweetness of these small wins, you would obviously seek more of it. This is what happened to me and now I am always looking for ways to raise the bar, challenge myself and conquer my deepest fears. There is no better place to rediscover oneself than the mighty Himalayas. So when my friends were mulling over the idea of trekking in the mountains, I was the first one to give my consent and reserve my place. I don't count paragliding and rafting among activities that are physically demanding or hard to perform. On the contrary, now having won over my fears, I find these sports pleasing to my senses and soothing to my mind and body. Hiking in the Himalayas was totally new for me and that's why I was so much looking forward to the trekking adventure with my buddies. In fact, whenever I have visited any Himalayan hill station, I have always come across enthusiastic backpackers making their way uphill through the mountainous wilderness. So I have always wanted to experience the same thrill and excitement first hand. Fortunately, my friends unanimously acquiesced to the idea of going for that daring adventure I had been waiting for. We decided to do the Triund Hill Trek with its starting point in Mcleodganj in the hill state of Himachal Pradesh. From Mcleodganj, we were to hike along a 9 km uphill trail leading to Triund Hill, an unparalleled vantage point above the clouds from where one can witness the majestic Dhauladhar Range in all its glory. We had already booked our camps at the summit where we would relax and stay overnight.
I was so excited about my upcoming adventure that I kept thinking about it all along my journey to Mcleodganj. I vividly remember that bright sunny morning when our Sherpa-like guide led us to the starting point of the trail. As we began the trek, I could already feel that rush of adrenaline in my blood. With every hundred meters of up-slope trek, the landscape and the scenes around us kept changing like some kind of magic show unfolding before us. Mountains glistened in the bright sunlight and cast dark shadows on the little hills and the misty clouds hovering around us, leaving us cold and dark. At some other times, sun shone directly at us while our surroundings remained dark and foggy. It felt as if a spectacular game of light and shadows was being played by great forces of nature, in order to amuse and encourage the mortal souls trying to scale the mountains. This magical show of nature did help us as it deviated our minds, rejuvenated our senses and gave us an even stronger purpose to keep on getting higher and higher. I just couldn't wait to reach the peak of Triund Hill and behold the breathtaking view of the snow clad Dhauladhar range. The pure and mesmerizing beauty of the Dhauladhar is legendary and the summit of Triund Hill, high above the clouds as it is, offers that perfect line of sight view of the Dhauladhar from up close. We had to reach there before nightfall, so we reduced our frequency of clicking pictures and planned to take shorter breaks. Also, our guide was now getting furious at us for not keeping pace with him so we decided to heed his advice and sincerely follow his lead with good speed.
After we had covered most of the distance, we reached a magnificent temple that was perched right at the top of a hill. We said our prayers to the Mountain Goddess and asked for her blessings even as our guide kept shouting at us to make haste and get going. Nevertheless, we quickly clicked some pictures to capture the stunning vistas visible from the temple courtyard. Our guide scared us like anything when he told us about all the past accidents that had happened on this trail during night. We henceforth decided to make that extra effort and reach Triund Hill before sunset. We were short of our destination by only 2 km now but our guide asked us to remain vigilant and focused at all times as this section of the trail was thought to be the most challenging one. Before leaving the temple area, we had some fruits and chocolates along with much needed energy drinks and mentally prepared ourselves for what was to follow.
The path upwards didn't seem to be all that difficult to scale. It was just that we were terribly tired and any lapse in concentration could have proved fatal. There were precarious rocks and boulders everywhere and lots of loose stones which made our uphill hike mentally draining as we had to pay close attention to every step that we took. But it was also a very exhilarating experience at the same time as I lost myself completely and was totally living in the moment with every cautious step I took towards my goal. I felt as if every part of my body was working in sync to get me closer to my goal. In retrospection, I think those moments were very special for me as I kept everything simple and just thought about moving forward without stopping, without fear, with neither the burdens of the past nor any worries for the future.
When we finally reached the peak, the sun was almost about to set behind the hills. Like my friends, I too was exhausted but when my gaze fell on the magnificent Dhauladhar range to my left, I forgot all about my fatigue and intense euphoria gripped me. The sun was slowly setting in the opposite direction, thus a reddish glow of the drowning sun was projected on the snow clad mountain peak. The stark white peak reflected the setting sun just like a mirror reflects the glow of a candle in the dark. The lower part of the mountain range was shrouded in shadows while the upper part shone brightly and that made the sight really awesome and surreal to behold- a floating triangle radiating orange and crimson hues over a pristine white background. This shining triangle kept getting smaller and smaller before finally vanishing in the darkness of the night. With no one to shout at us this time, we captured lots of memorable moments at this place uninterrupted.
After a while, as we proceeded to our camps, we genuinely felt happy and satisfied about what we had achieved and what we had become after the events of that day.