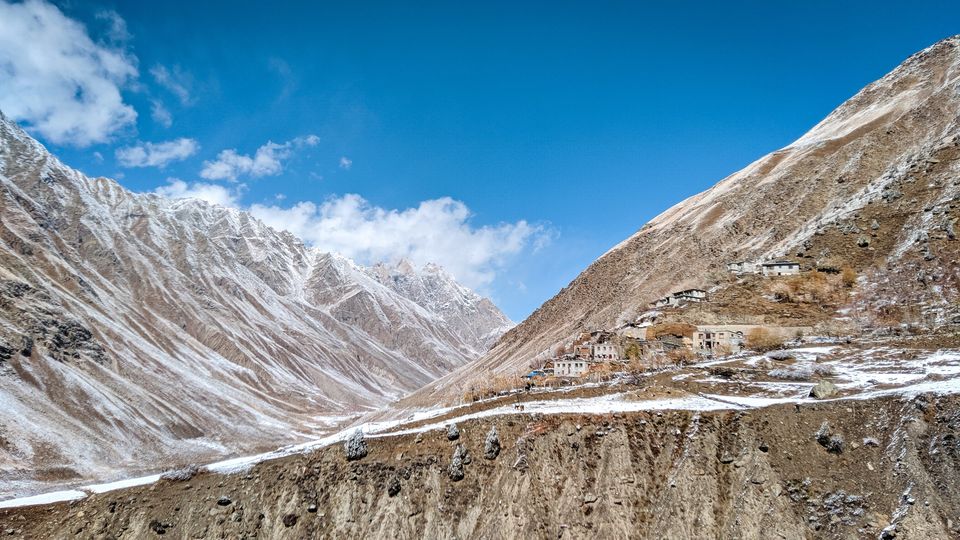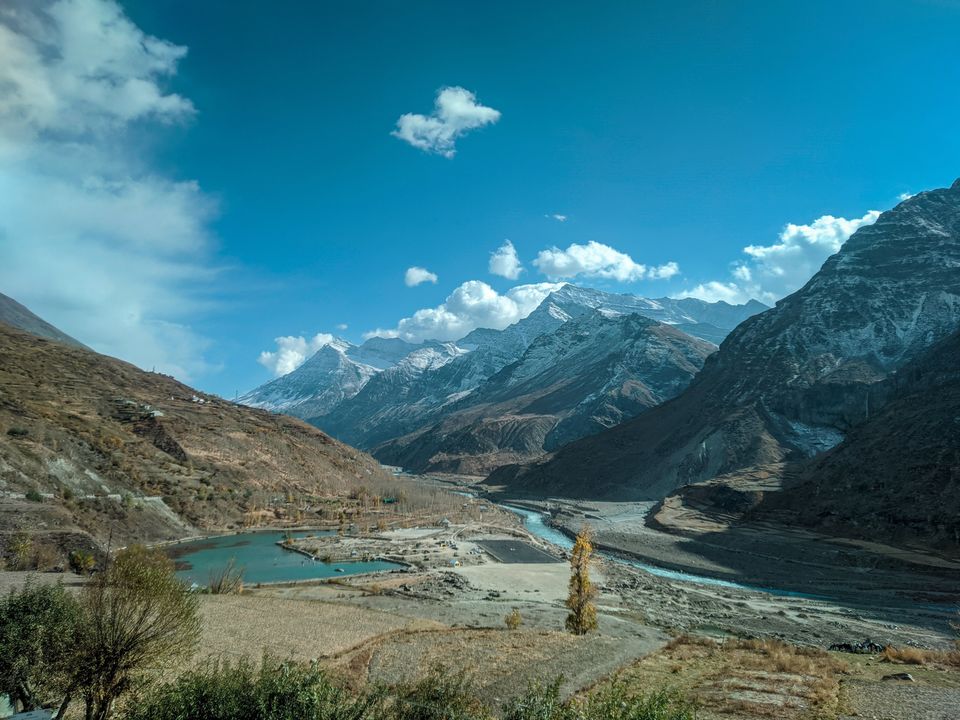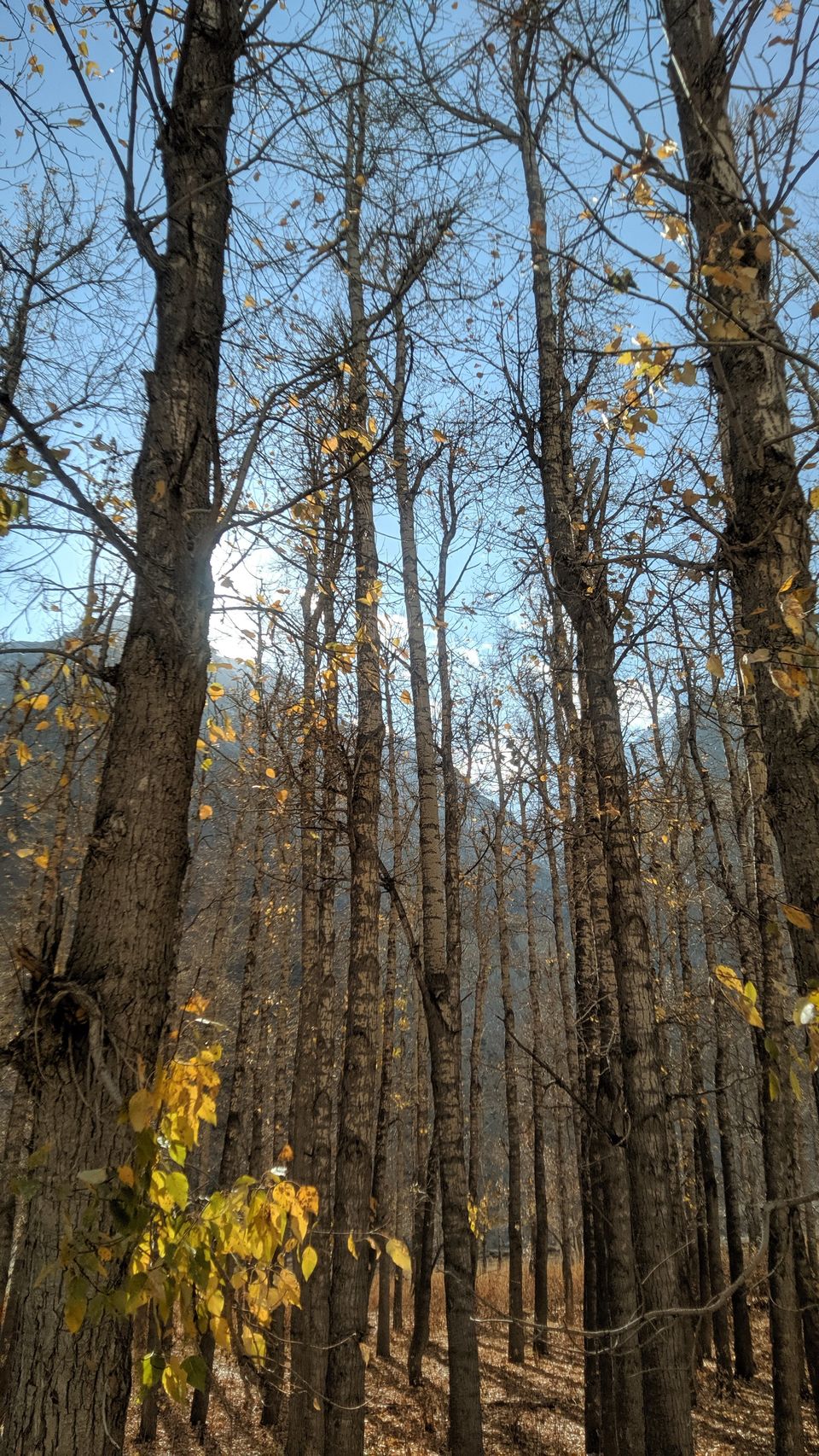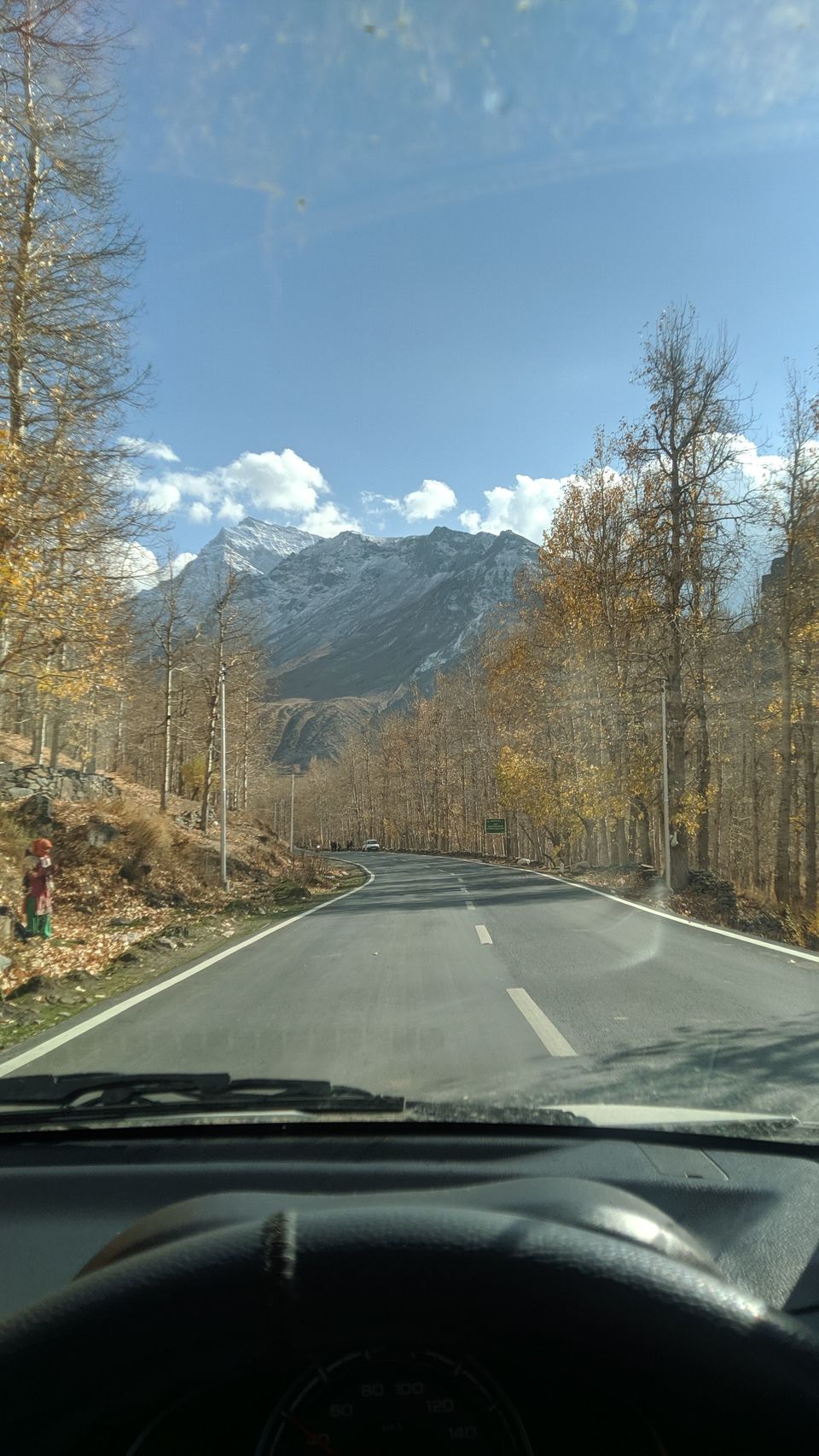 As planned out of nowhere last night, we started our journey to lahaul at 7 in the morning to experience fresh snow of the season in the valley. I felt so great driving on those ghat roads after so long . We maintained a good pace and reached our first destination, a beautiful town named sissu by 7 in the evening covering around 335 kms. And the snow started falling.
Personally, Sissu was the most surreal town of the valley to me. The road surrounding golden trees with a small lake and the blue chandra river contrasting with those huge golden barren mountains was no less than a fairy tale going real. Anyways, I woke up to this snowy view.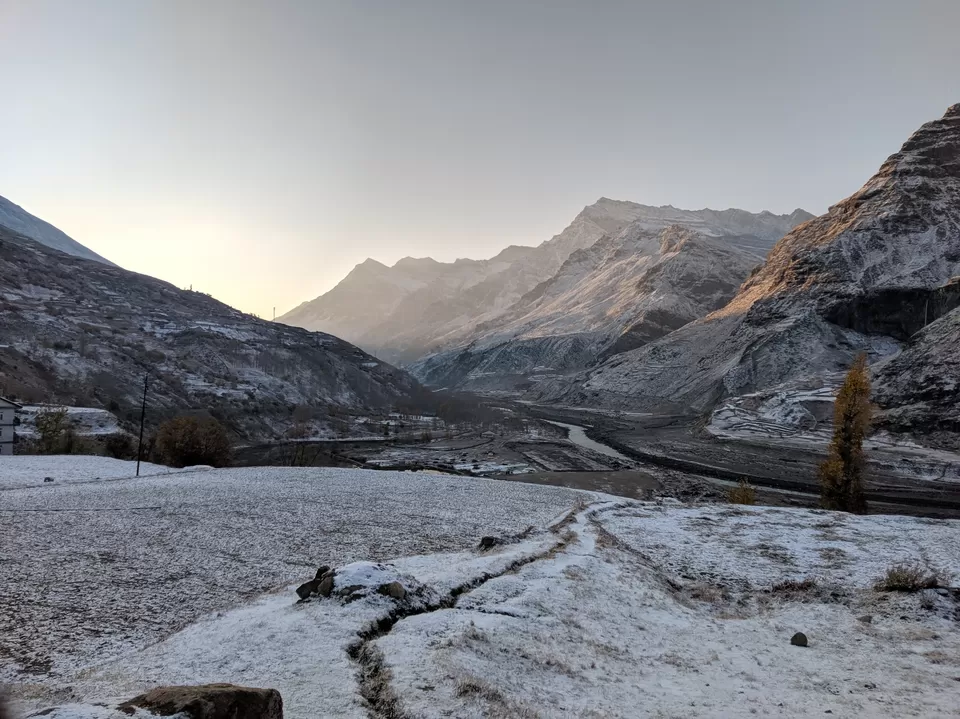 As hotel guys couldn't prepare breakfast as per our scheduled plan so not wasting much time we decided to had the morning tea and then head towards tandi, not finding breakfast in tandi either we then had our tummy filling breakfast at a town named keylong, next pitstop was Jispa, it was too cold to step out of the car so we didn't roam much out in the jispa. As we reached darcha, we saw this long iconic darcha bridge.
One gets on a Y-intersection after crossing this bridge where one roads leada to the majestic zanskar valley and the another one to Ladakh. As planned we turn left towards zanskar to climb Shinkhu La.
The road to Shinkhu La was newly opened, I've to say that I've never seen such road smooth as this ever, hats off to BRO. The zanskari mountains were truly breathtaking both metaphorically and literally.. Hehe.. I was feeling being hit by AMS, anyways.
We were just about to reach zanskar sumdo a town before shinkhu La when we encountered black ice and snow, not taking any further risks with my family on such altitude in skidding car I turned the steering back onto to thw way to suraj tal. Back on the leh manali road the things were quite grippy and safe but not for long time. As we were reaching a town named zing zing bar, is again felt the car giving the responses I needed as it was struggling again to stick on the road due to black ice and snow.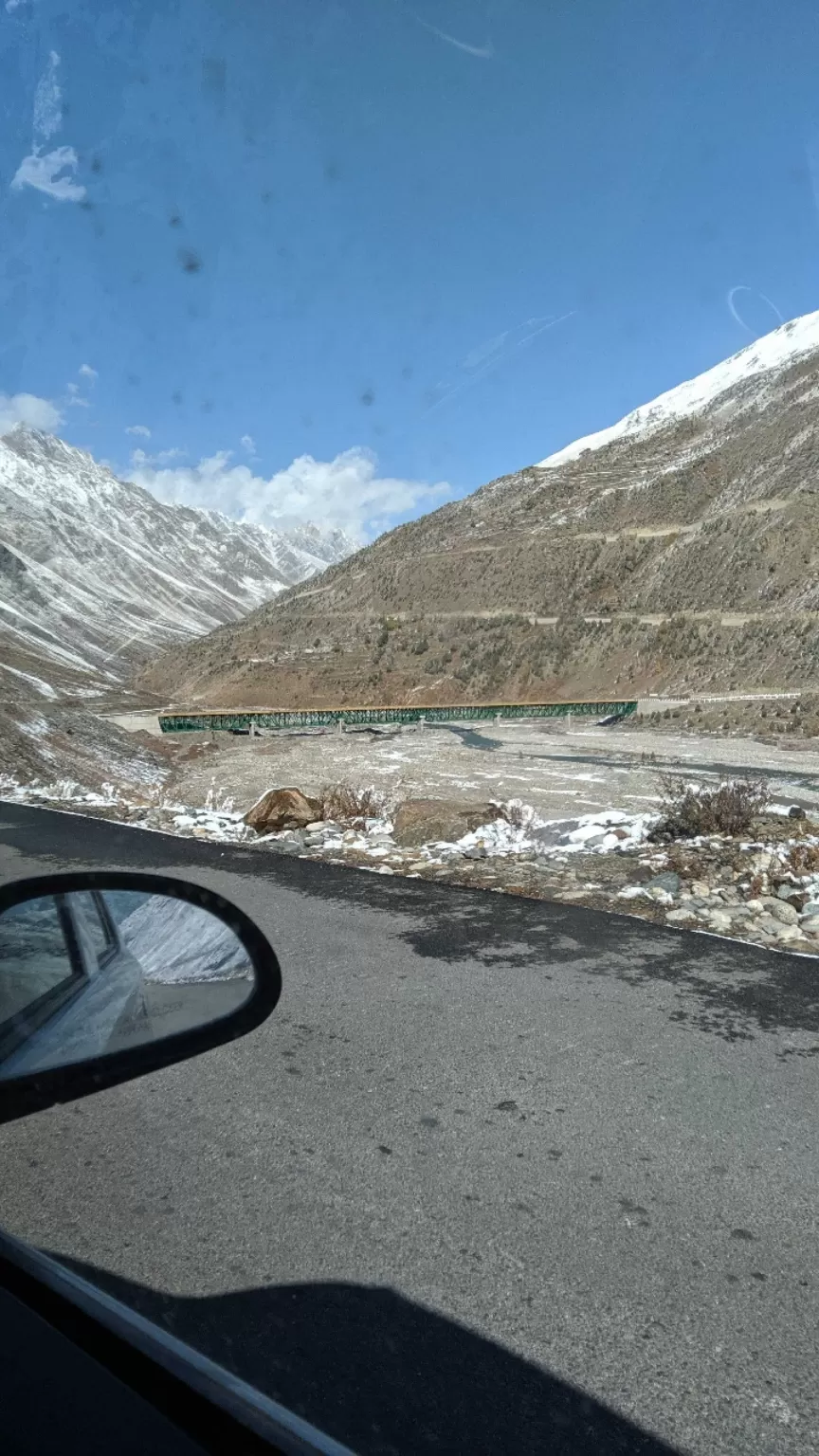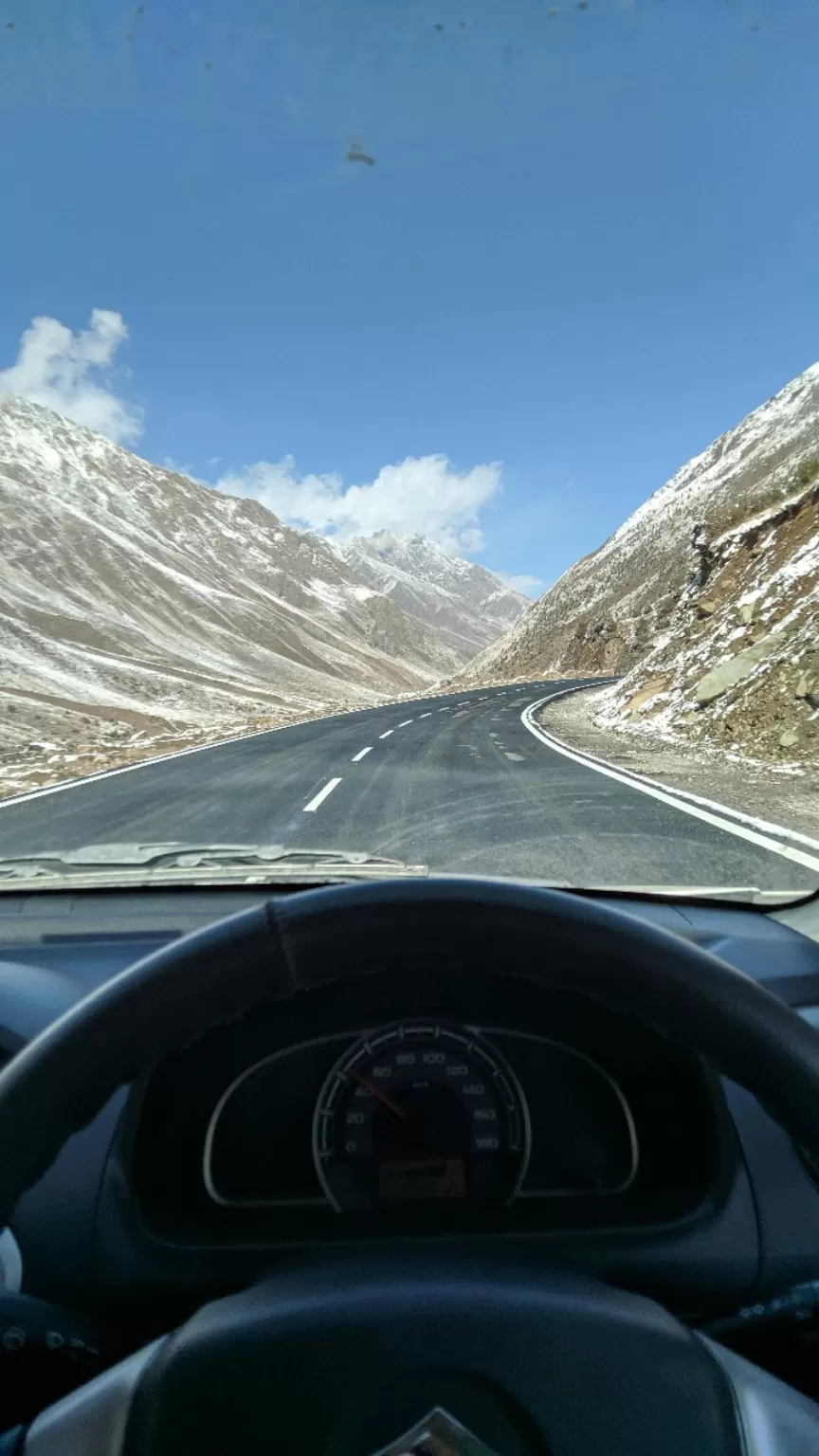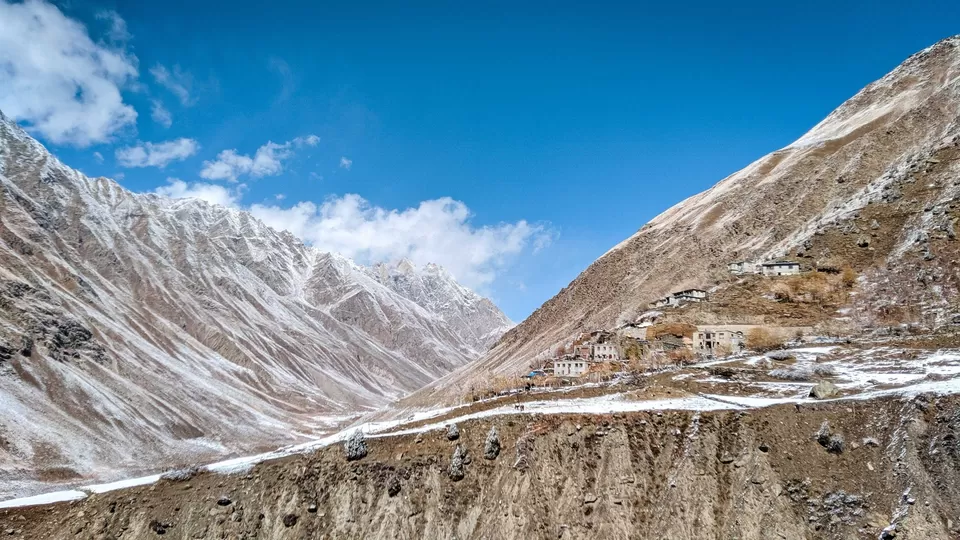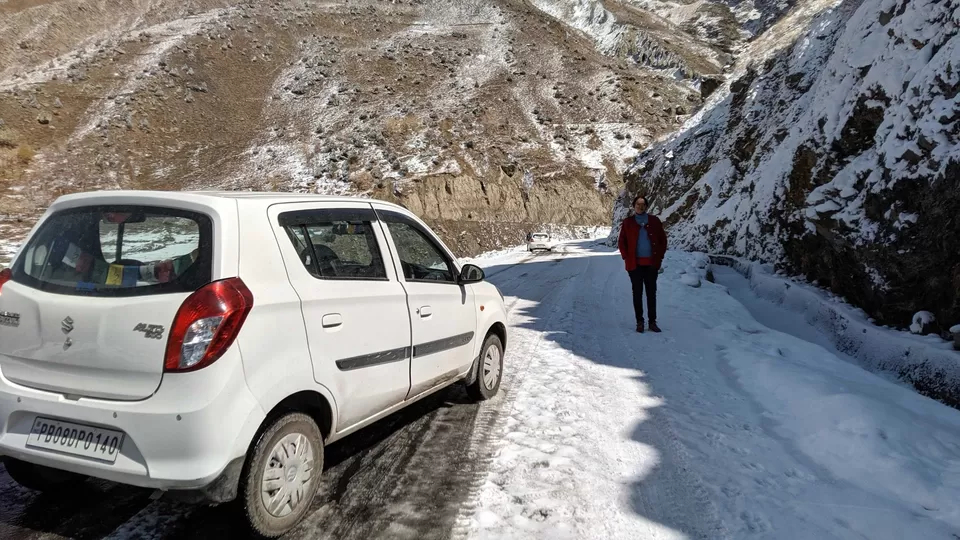 Back on the Leh Manali highway the things were pretty gripped and smooth. We reached reached zing zing bar by 12 noon from which the lake was just around 10-15kms far but again we were encountered by black ice and snow on road, the Suraj Tal plan was also had to be cancelled now. we came back to jispa and found to spot from where the car could go down to the riverbank, it was no brainer to do such thing as to validate the trip enjoyment.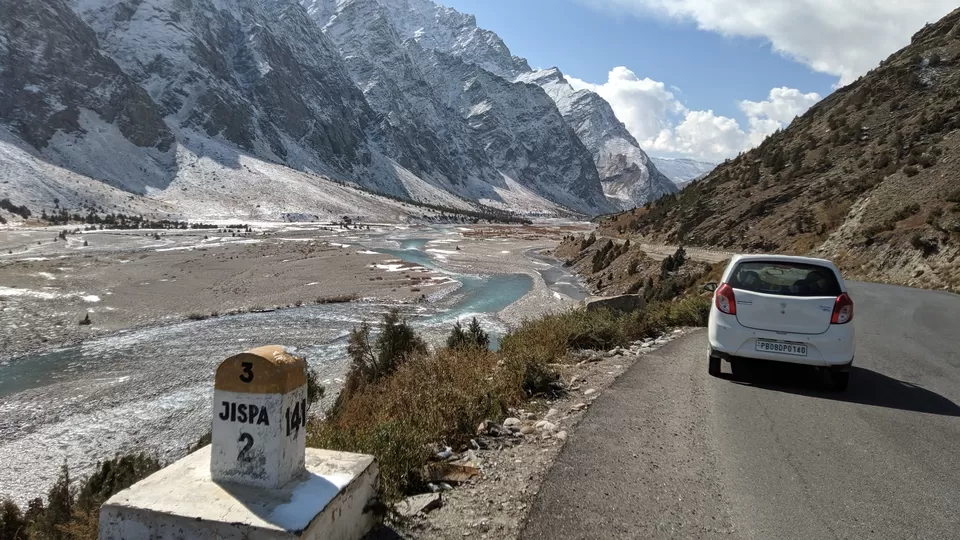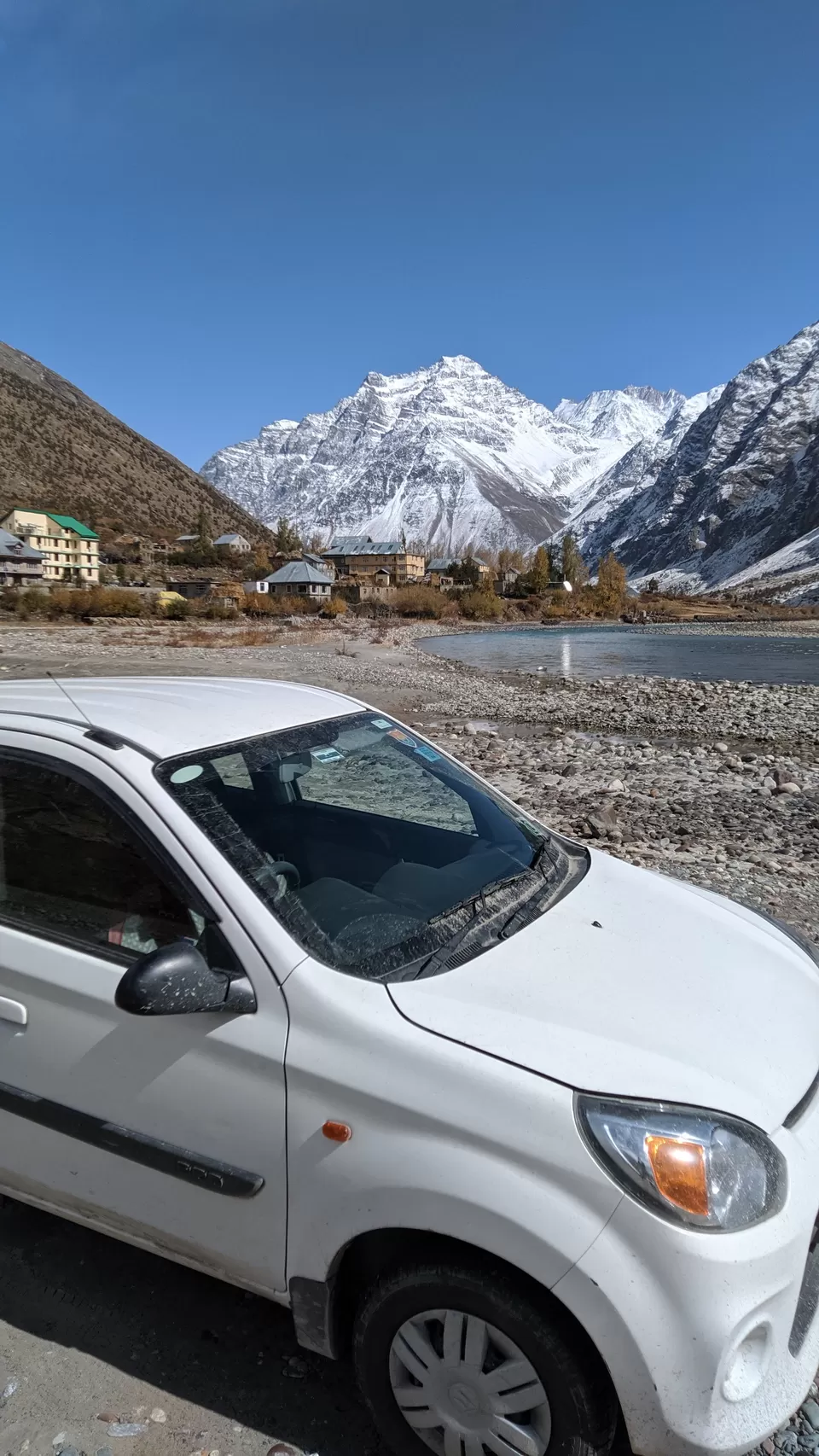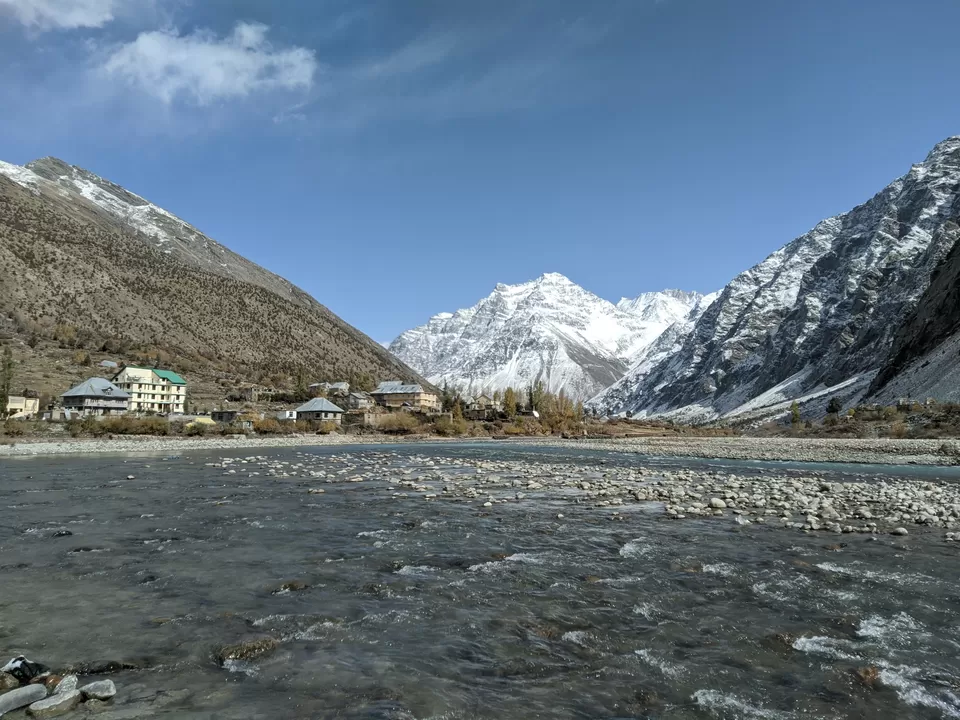 Then headed towards the river bank and sissu's iconic attraction the sissu waterfall.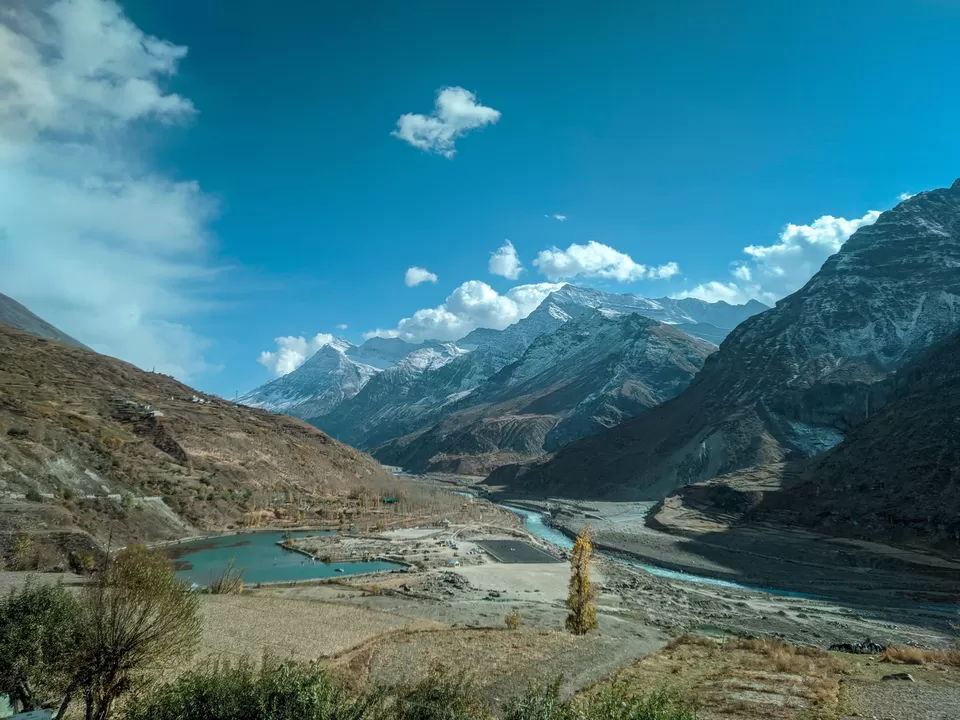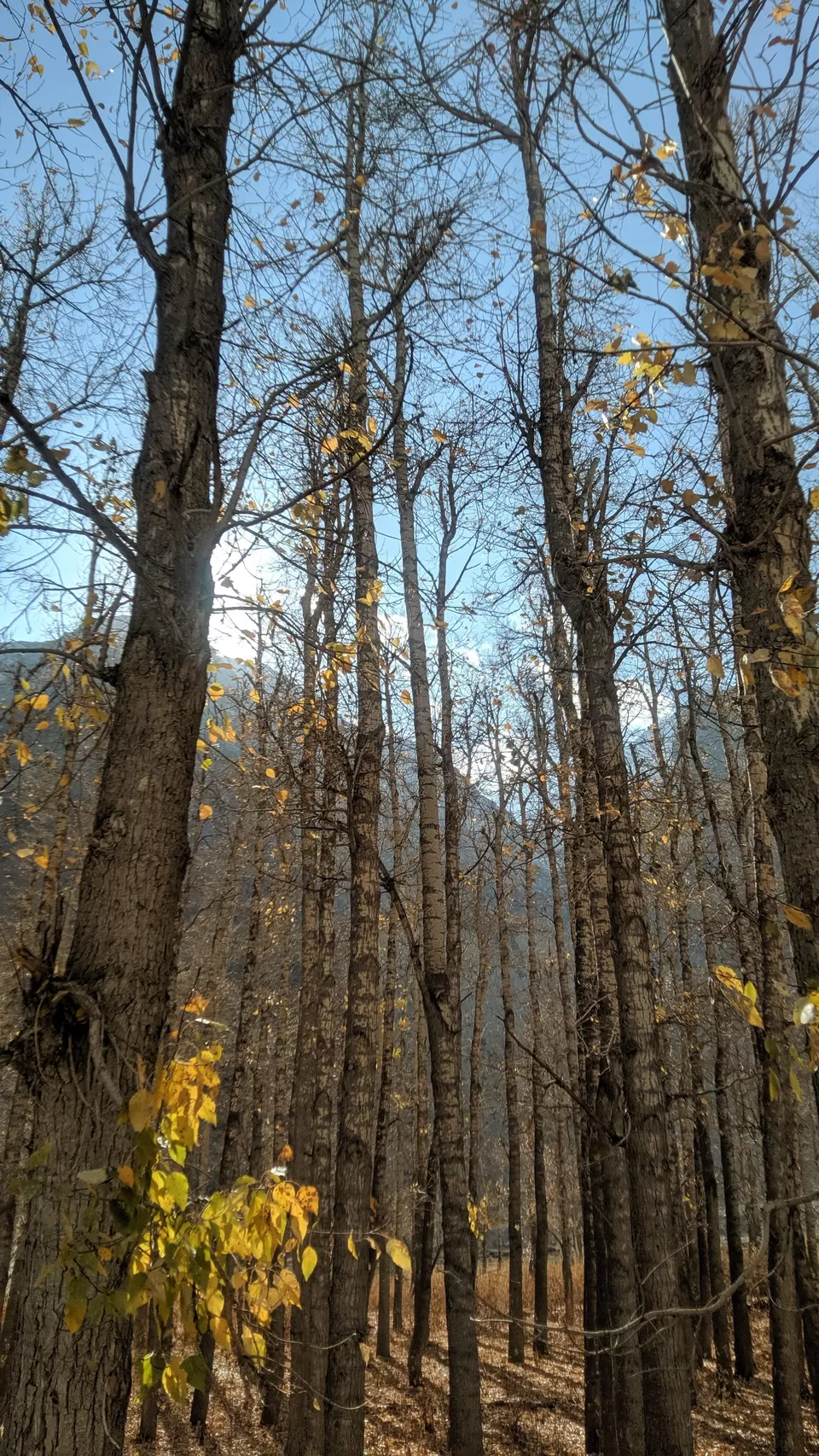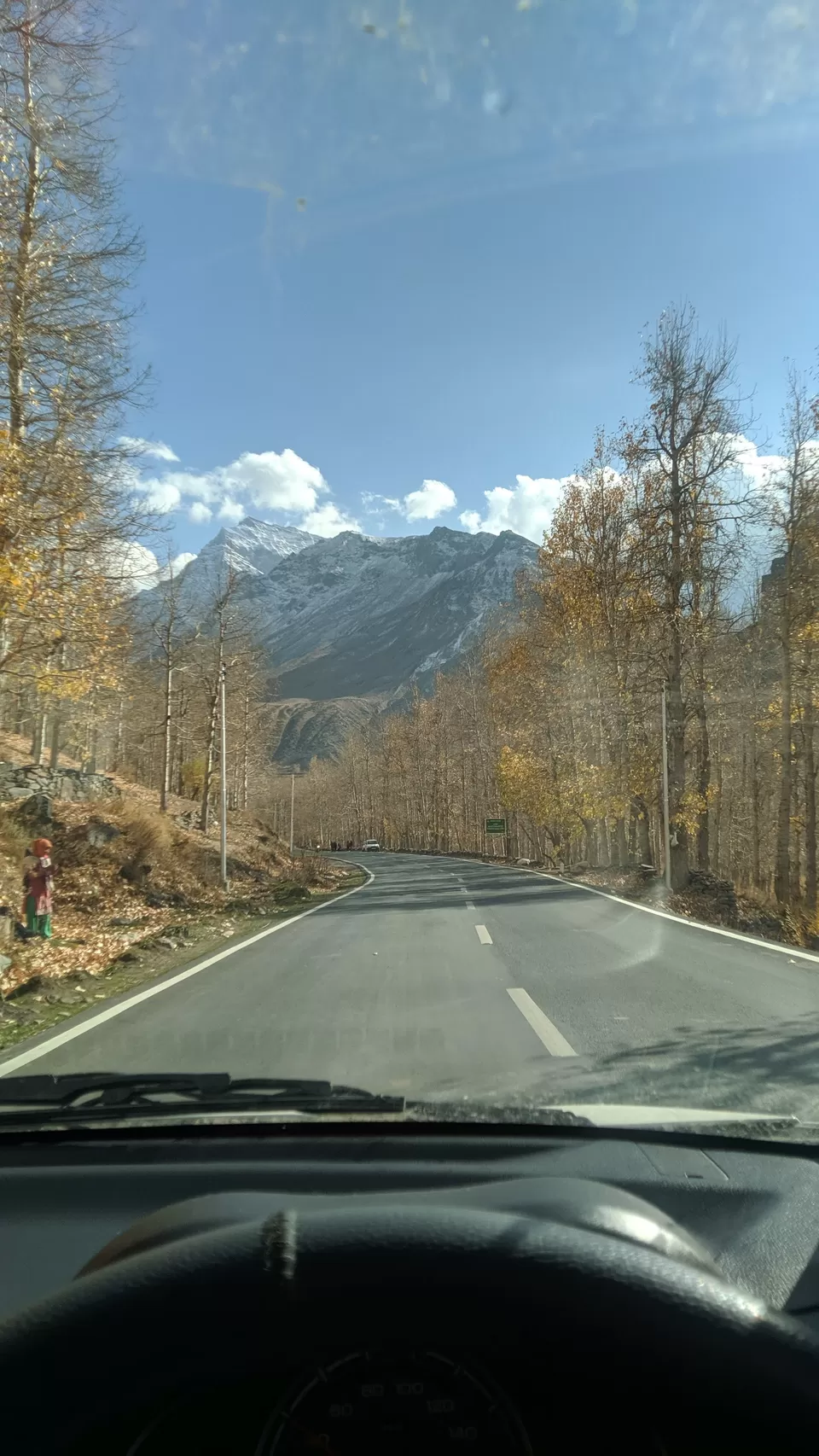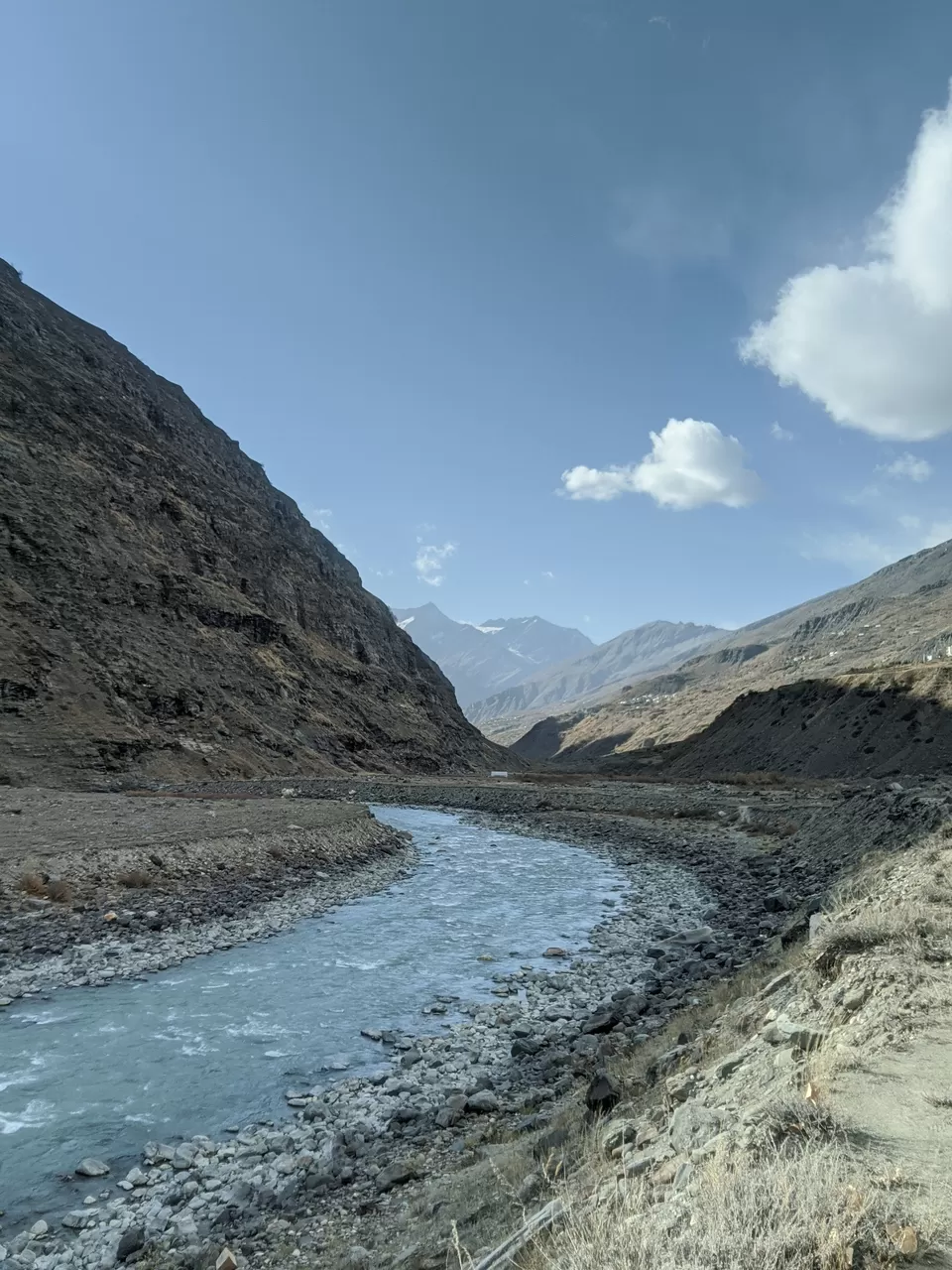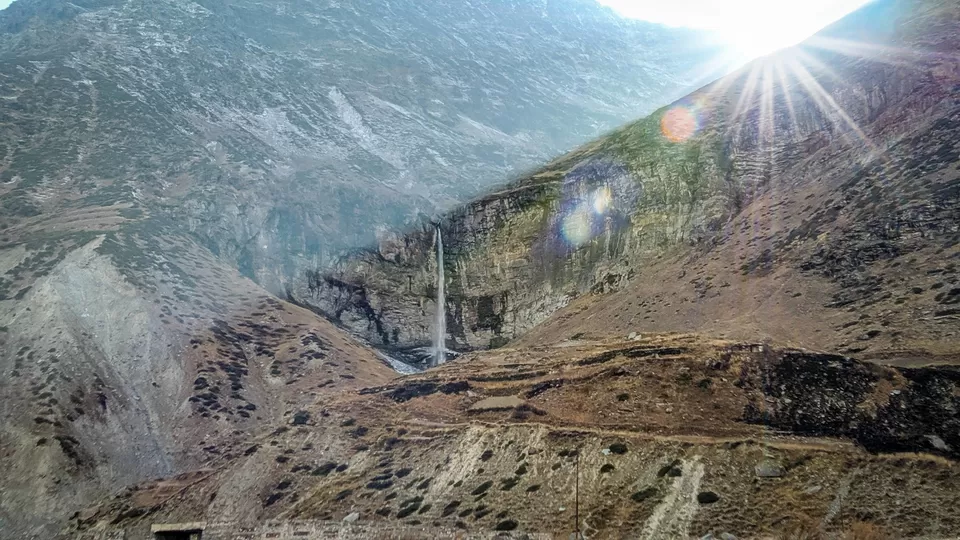 Next day was the return journey:-)