Kerala... God's own country. Well, its pretty spectacular when it comes to its beaches, nature, roads, and people. I am always drawn towards it, from a long time back. Any un-planned trip? kerala is the destination. This place just makes me feel @ home (Yes, I am married to a keralite :) ). Never mind the narrow roads, the horrific drivers who push you of the road, the certified insane and blind bus drivers (They seem to never spot the bikers). This is one place, I have visited over and over again, and will continue to do so.
Bangalore-Coimbatore-Thrissur-Nilambur-Gudaloor-Bandipur-Mysore-Bangalore
Wife's friends wedding was coming up, and we were almost sure of not travelling due to work commitments, and bad weather. Riding in rain in kerala is asking for a direct route to hell. At the last moment, the work suddenly disappeared (read needed a bad break, so dumped work) and we set off. We decided to head to Thrissur via Coimbatore, as the roads till coimbatore would allow us to munch miles, and all geared up, we set off early morning. The ride till coimbatore was un-eventful, and with no signs of rains, we removed the rain gear, and entered kerala. Break-fast was @ A2B between Dindgul and Salem, and a forgettable lunch @ palakad, and we reached Thrissur by 4pm.
We were hungry post a small nap, and found a India Coffee house close to the hotel, and tried the Parotta and tomatto curry, and my wife had it with the special b**f curry, and we were hooked. Think we had breakfast/lunch/dinner @ the same place. I have been to various India coffee house branches, but these guys are the best. The old school crowd, mixed with the old school atmosphere, always bustling..thats what I love about India coffee house.
Post the wedding @ a temple, and a visit to a old temple near by to please my wife, we went back to the hotel. The reception was 3 hrs away, and for lack of doing anything better, we decided to set off back home (Mysore). Said our farewell to the bride's family, and we were on our way to Mysore via Bandipur. Wouldn't hurt to pass through bandipur, as my wife had been reading about it being one of the best places to drive though. The progress was slow, owing to traffic, and hitting towns every other minute.
We were hungry @ Nilambur, and a Auto rickshaw driver suggested Elite hotel, as serving some amazing local stuff. And it dint disappoint, b**f fry and biryani for wife, and parotta/tomato curry for me (Yes, as you guessed I am a veg, and my wife a die hard non-veg). Stuffed we dragged ourselves and reached Bandipur around 4pm, and boy were we in for a treat. We encountered herds of deers, almost 200-300 of them, elephants right next to the road. It was good to see wild life slowly growing in numbers. It really was good to see people respecting the wild life, by stopping their vehicles to let the cross the roads (except 1 or 2 loosers, who honked their way to glory and scared the animals)
Once Bandipur reserve got over, the speed breakers put in to protect the wild life from road kills disappeared. And Boy did I have fun till Nanjangud, and then it became a crawl to hit Mysore. Mom/dad were pleasantly surprised, and neighbours terrified that we had gone to kerala on a bike :). We stayed back a day, and headed back to bangalore, through the awfull Mys-Blr high way.
Mysore-Calicut-Muzhappilangad-Madkeri-Mysore
2 days after quitting my job, headed home to attend a friends wedding, and caught up with few friends. Image my joy, when a friend(Phal) asked me to take his brand new KTM390 and help him run it in as he was held up with rallying. One ride to chamundi hills with the gang had me hooked, and we then decided to run upto ooty the next morning.
One KTM, one Unicorn (which took 1 hr in the morning to fix), and a bullet, and we set off to Ooty. @ Gundalpet, while taking a U-turn to enter a hotel for breakfast, I hit another bike, and scraped the brand new bike's alloy wheels. A quick apology to the rider, and a break fast later, we decided ooty was too close, and decided to ride all the way to calicut. Another quick fix @ the mechanic for the unicorn, and quick check of the KTM, we hit the Vythiri ghats. Thats when Yaki(Yashaswi) on the unicorn got all excited, and was attacking every corner as if he was in some GP track. Me and Manjesh took it easy, and no matter how hard I pushed the KTM, it gripped (I chickened out, the bike could do a lot more). We hit calicut, and after spending an hour to find a room, we checked into the sea queen hotel over looking the beach.
We settled down and ordered good lunch, blew of the intense heat that had been slowly wearing us down. Kerala even in december is swealtering hot, and that did over heat the KTM, and it switched off couple of times when stuck in traffic. A good short nap, and a stroll down the beach in the night, with loads of pickled mangoes, and light dinner, we were ready to hit the sack.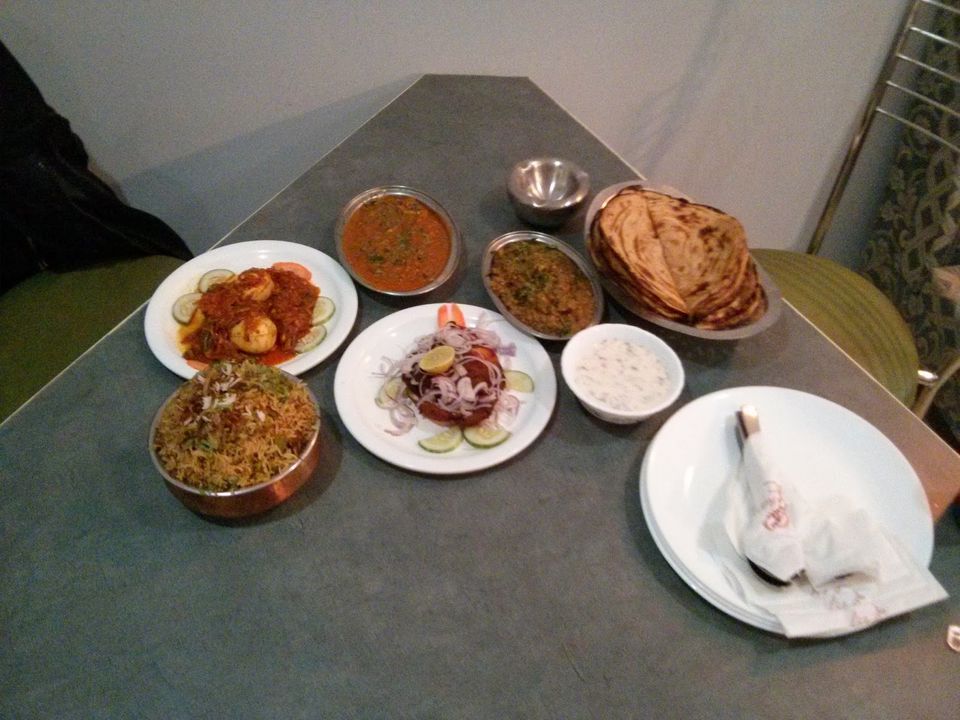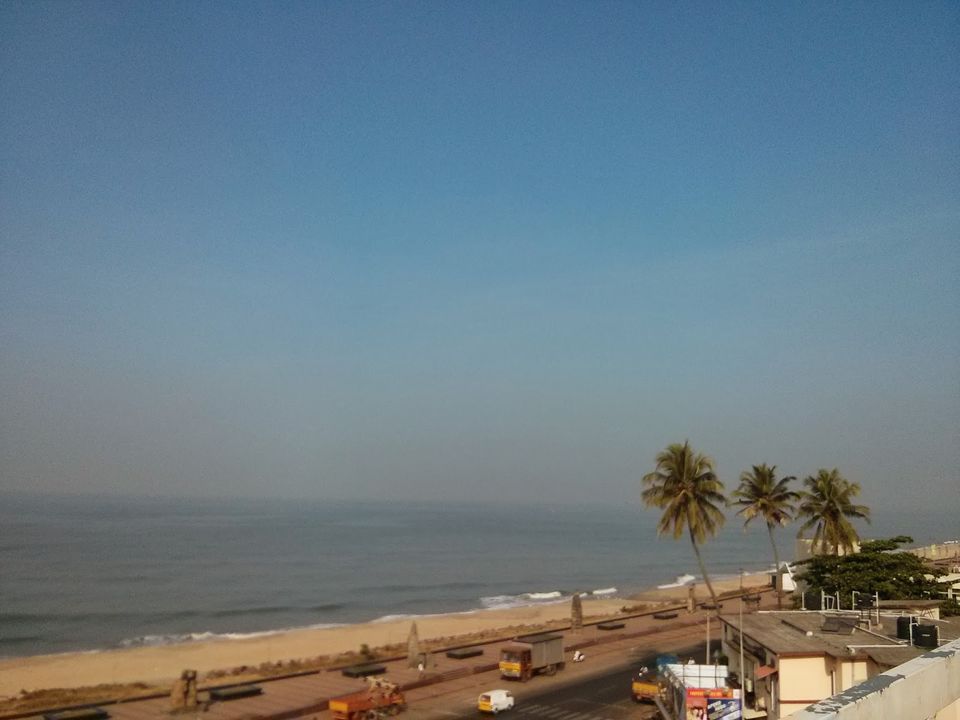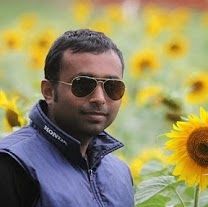 Our next stop was Muzhappilangad drive in beach, and we stopped @ mahe to fuel up(its considerably cheaper), and hit the drive in beach. There were hardly any people around, and after enjoying the view, and riding around in the beach, we went in search of lunch. We stopped @ Pearl view residency @ Tellicherry and had an amazing lunch. Somewhere between Irrity and Virajpet, we stopped @ a stream, which Yaki knew well (Dont know how he knew this place in the middle of nowhere, and we took a shot breather in the stream. We reached Coorg at dusk, as we had made up good time owing to good roads and next to no traffic from Irrity.
Once it became dark, the traffice started piling up, and thats when the KTM really came into its own. Powerfull headlights, coupled with amazing breaks (ABS), navigating the traffic was a breeze, and the ride till Mysore happened in next to no time. And I still was not able to lean the bike to hit the mark 3 (medium lean) maked on the tyres. The only negative on this bike, is that the seats are damn hard. But what a fun machine, and people do notice the orange wheels and the frame.