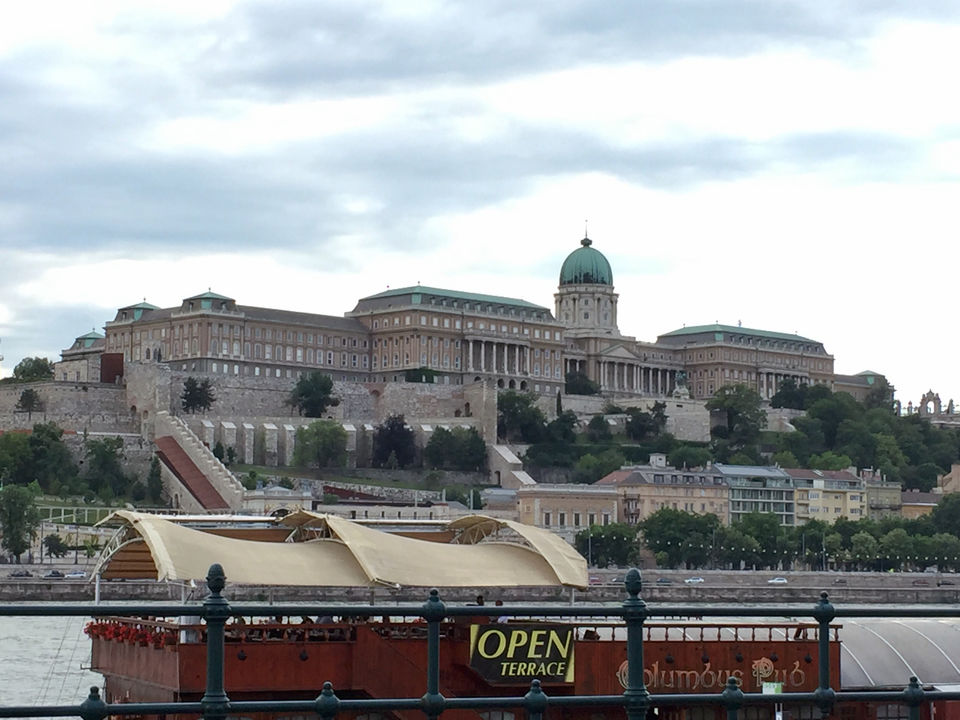 Backpacking through Europe had been on my bucket list for quite some time! After months of planning and research my husband and I found the perfect destination and finally took the plunge! Regal architecture, colourful ruin bars, cobbled streets, quaint cafes, homegrown wine and vibrant street art. What's there not to love about Budapest?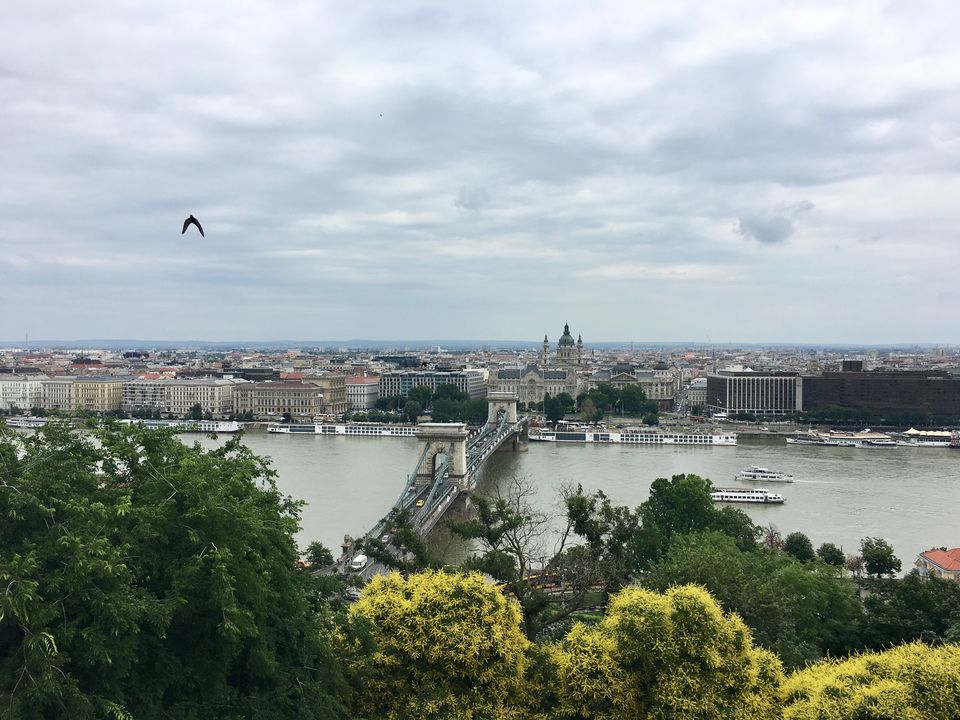 Things to Remember
Visa: You need Schengen visa to visit Hungary. Take a visa appointment atleast 2 months in advance for hassle free travel.
Early Flight Booking: The sooner you book, the better deals you get.
Public transport: The best way to explore and experience the city is on foot but the bus network connects Buda Hill with Pest and has good frequency. There are also trams that run parallel to the Danube river bank and are great for sight seeing.
Currency: Although Budapest accepts the Euro, we found the conversion rate and prices of everyday expenses like public transport, food and sight seeing entry cheaper in the local currency: Hungarian forint.
Research: The city has so much to offer and every traveller is looking for different kinds of experiences. Whether its architecture, art, night life or cuisine do your research in advance so you can make the most of your trip.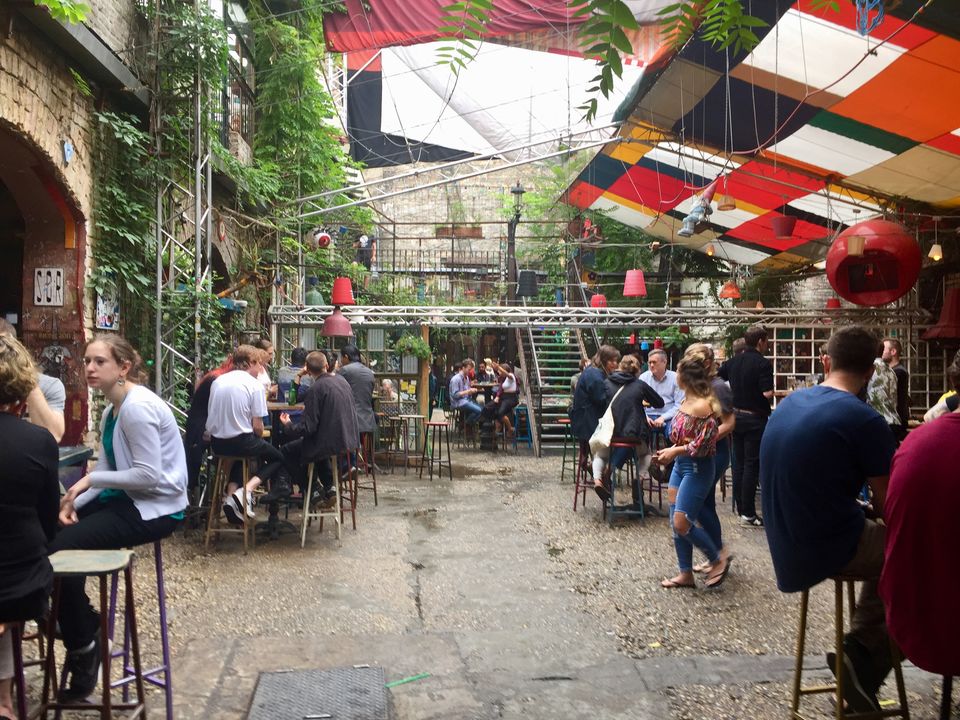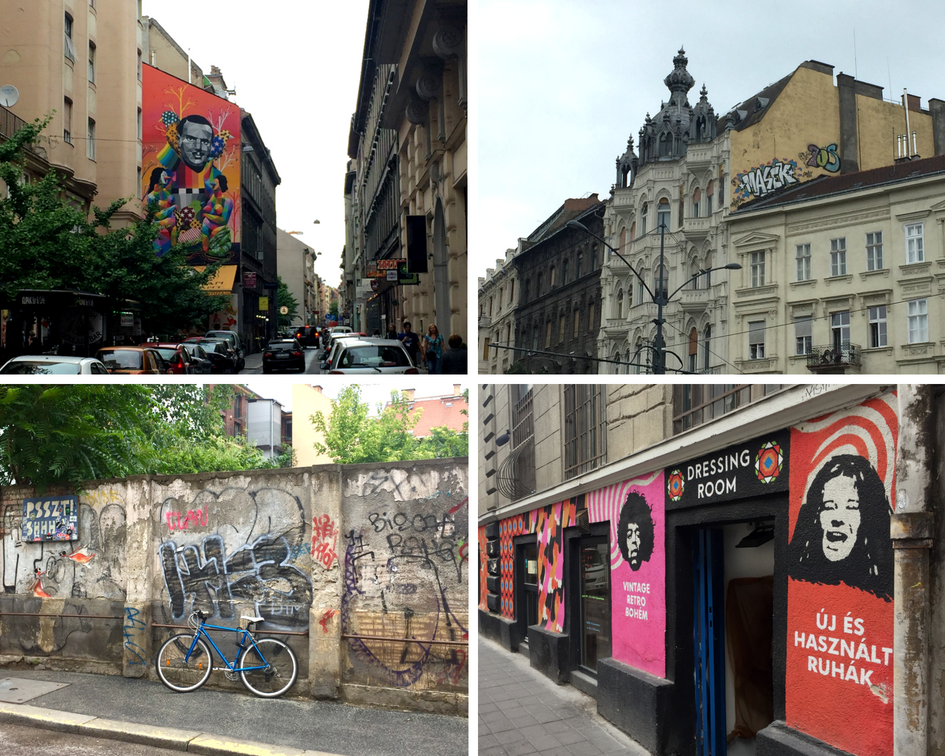 We took a shuttle bus from the airport to a stop near our hostel - Wombats and after freshening up went for a walk around the city to soak in the sights and sounds followed by a visit to Szimpla Kert - one of the most famous ruin bars in Budapest.
We opted for a free walking group tour with a local guide who was full of regional trivia and helpful tips. We saw some of the most popular sights of the city like St. Stephens Basillica, Chain bridge, Buda Castle and Fisherman's Bastion. (You are expected to tip the guide based on your personal experience).
In the evening we took tram number 2 to get a scenic view of the Danube river. We got down at the stop near the Parliament to see it up-close. At night we headed to another ruin bar Kuplung to relax and watch football.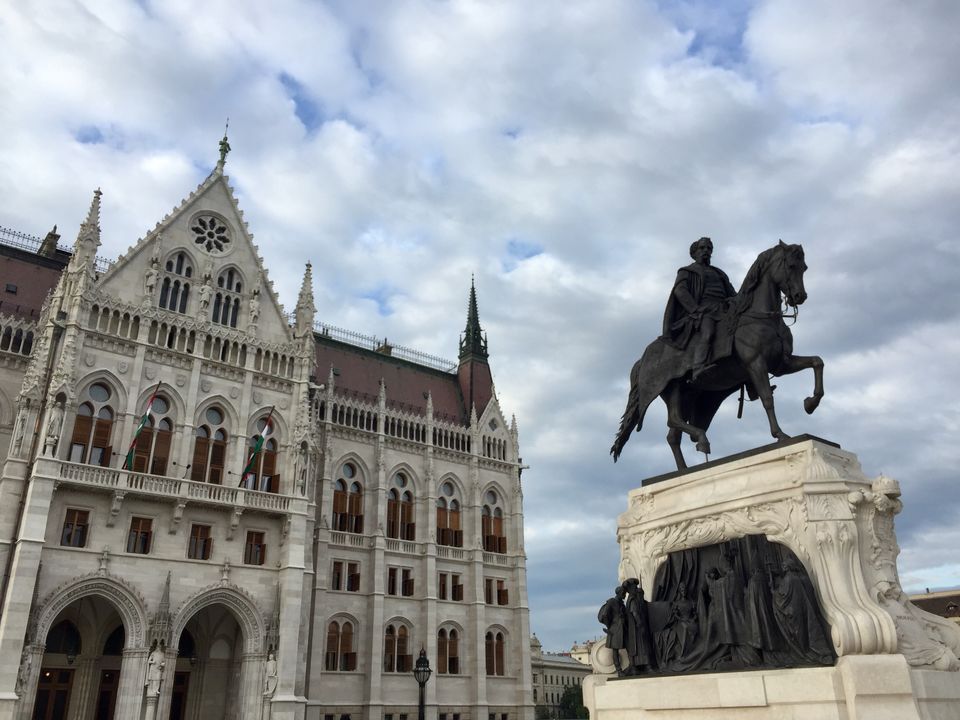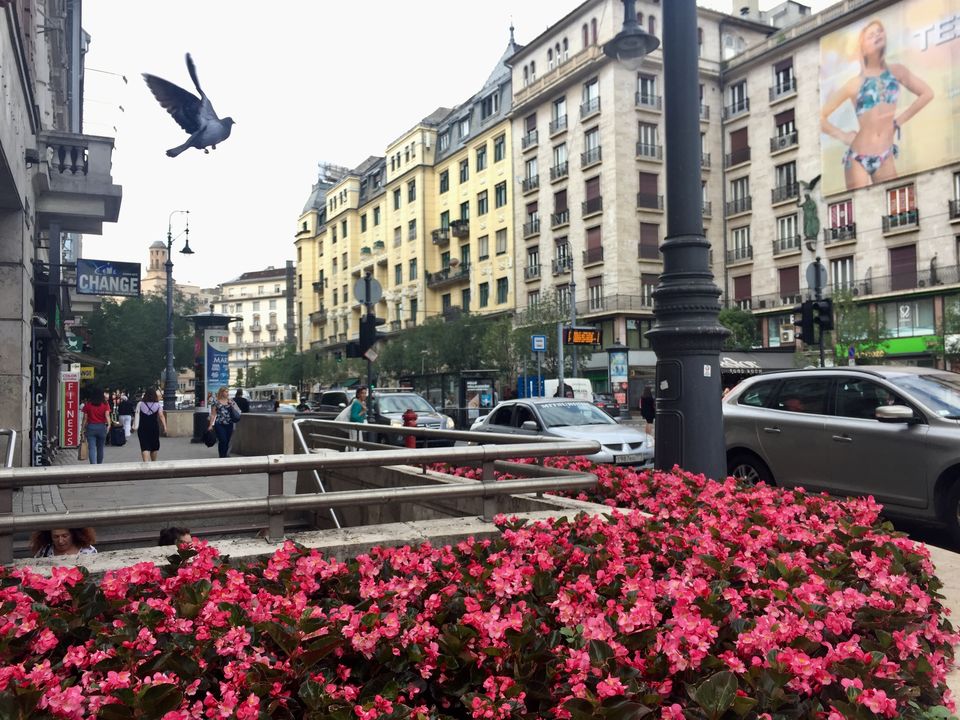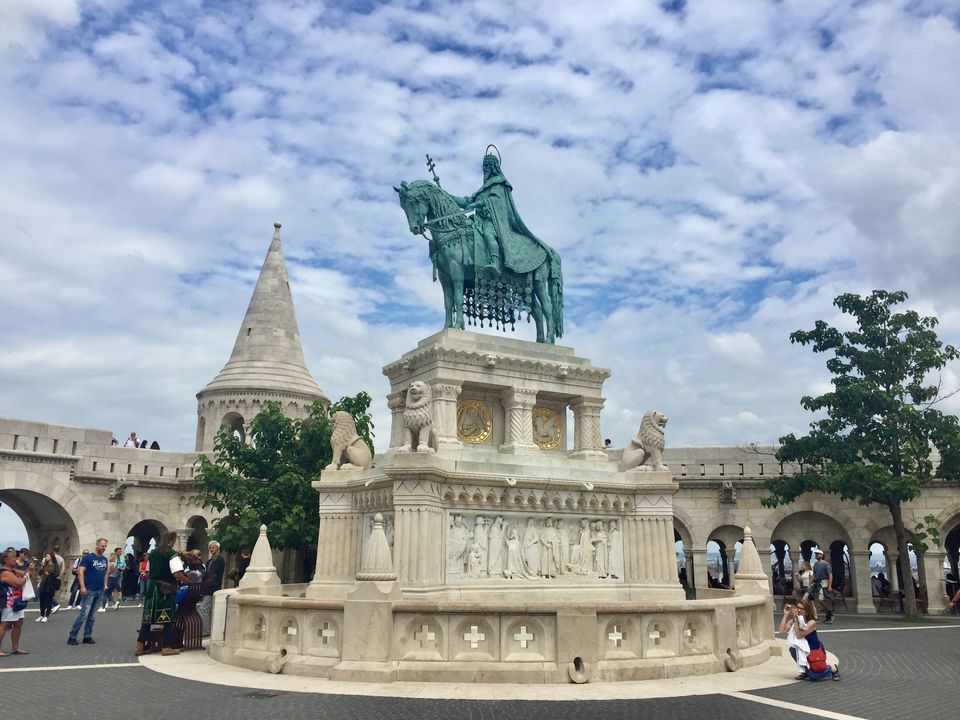 Budapest is the city of spas and a visit to a thermal bath is a must. We visited the gorgeous Szechenyi Baths and it was our most memorable experience in this city. With 18 pools this historic bath is a relaxing getaway for locals and tourists alike. With the saunas, whirlpools, water jets and aqua massages it is indeed an experience of a lifetime.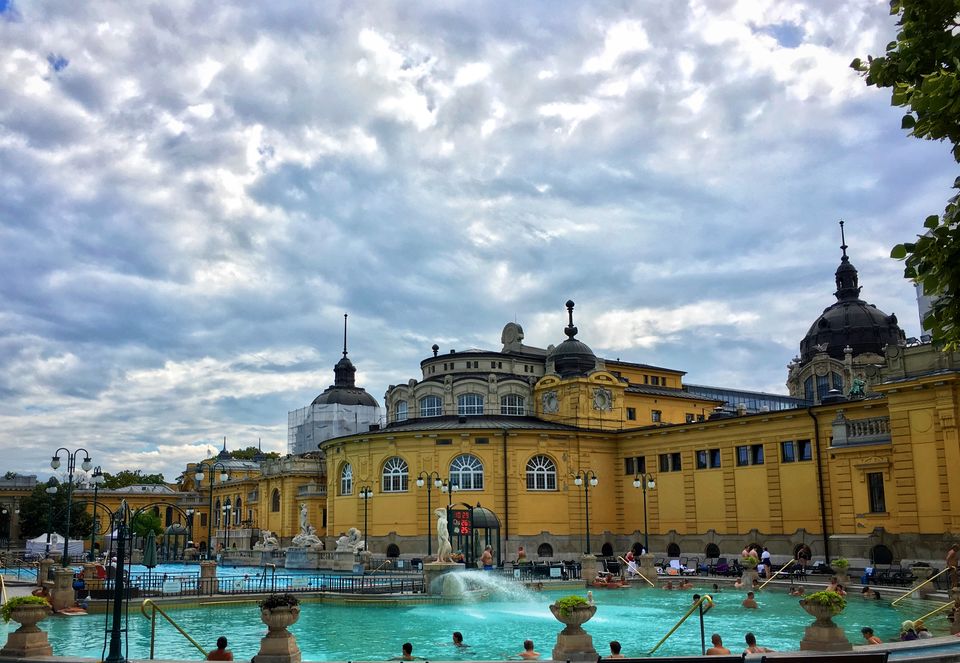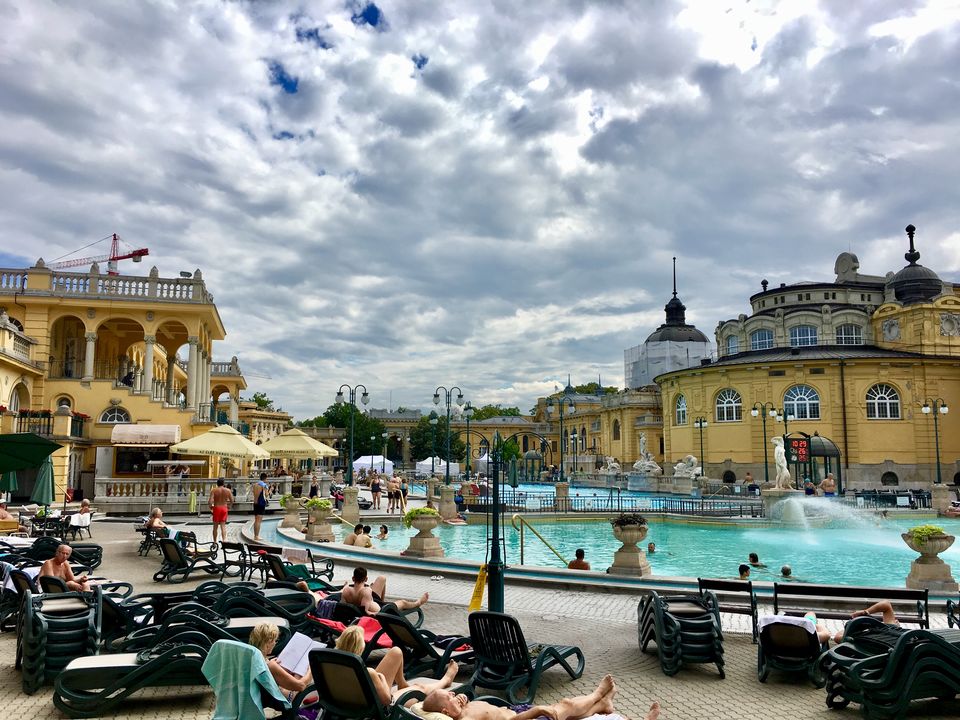 We walked across the adjoining beautiful green city park and ate langos as we enjoyed the view of the waterfront. Later, we visited Heroes' Square one of the main squares of the city with grand statues of national leaders.
We concluded our day with the Danube river cruise. Watching the castle, Parliament and other historic buildings glowing in the night light as we sipped beer and ate Hungarian pizza was truly memorable. It was a fitting goodbye to this beautiful city.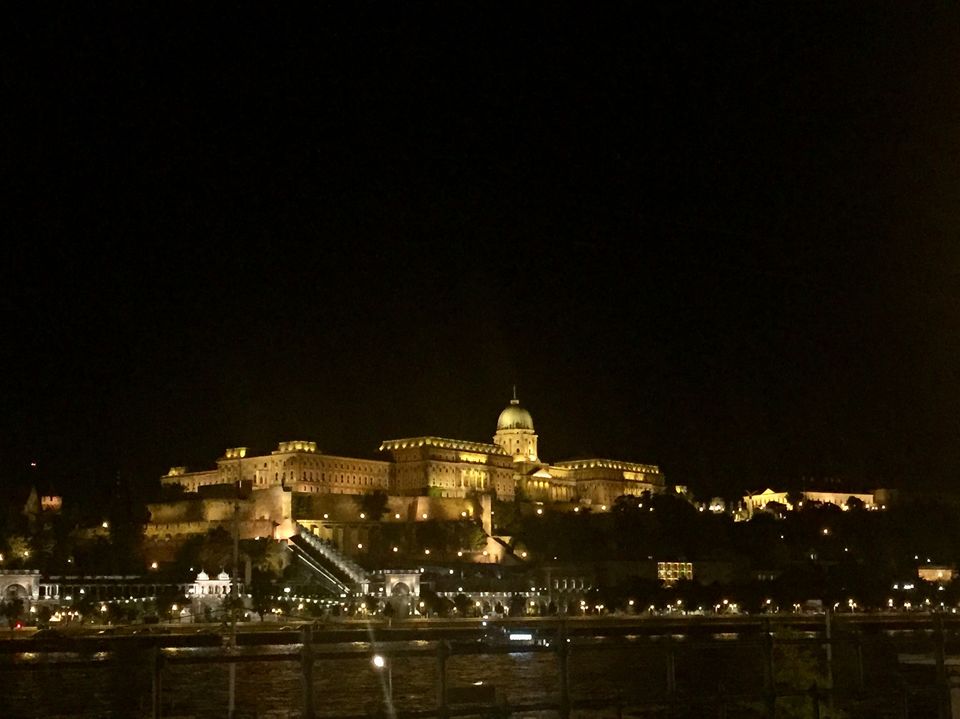 Whether you are a fan of European architecture and art or a party lover Budapest is a great destination to explore. Here are a few parting tips:
Try local cuisine. When in Budapest, eat and drink like a local. Try to goulash, lángos and the chimney cake.
Walk whenever possible. You will get to experience the city much better like this.
Interact with locals. Budapest is a friendly city and you will get some of the best tips (we found out about the free walking tour and great wines to sample) from them.
We really enjoyed our trip to this gorgeous city and hope that you decide to visit it soon!
You can follow me on Instagram - akshata.samant to know more about my travels and tips :)