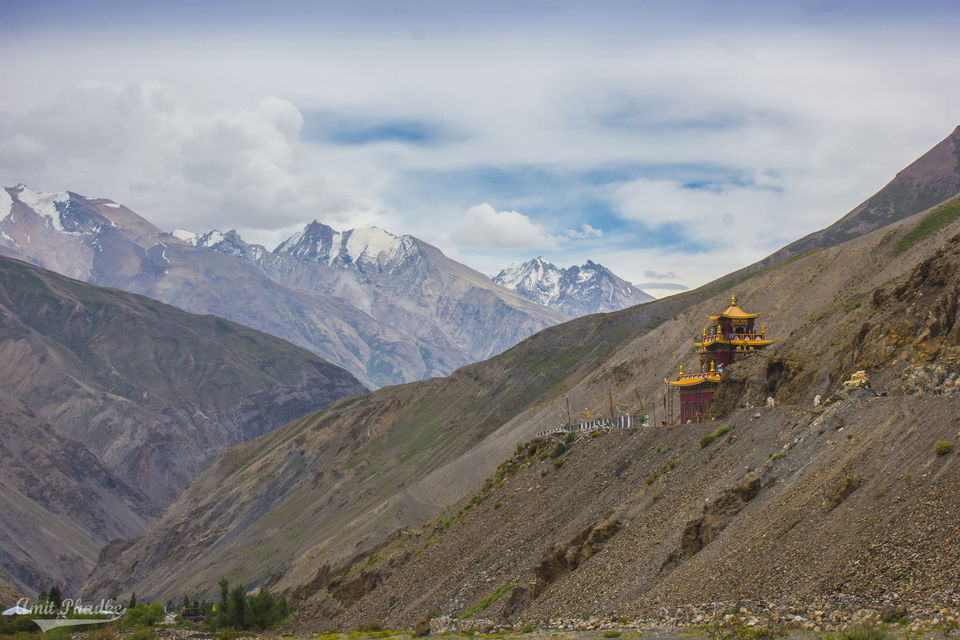 A few months back a friend of mine asked me to plan a trip for him to The Spiti Valley. I reflected back on my own trip a year ago. I realized how exhausting the planning was for me. I knew nothing about the place and all the information resources were scattered. It was the most impulsive trip I ever did and hence it was a great learning experience. I thought I should write this for my fellow travelers and I hope you find this helpful.
Where is the Spiti Valley?
Spiti is a cold desert valley in North-East Himachal Pradesh. It places itself near the Tibetan border high up in the Himalayas.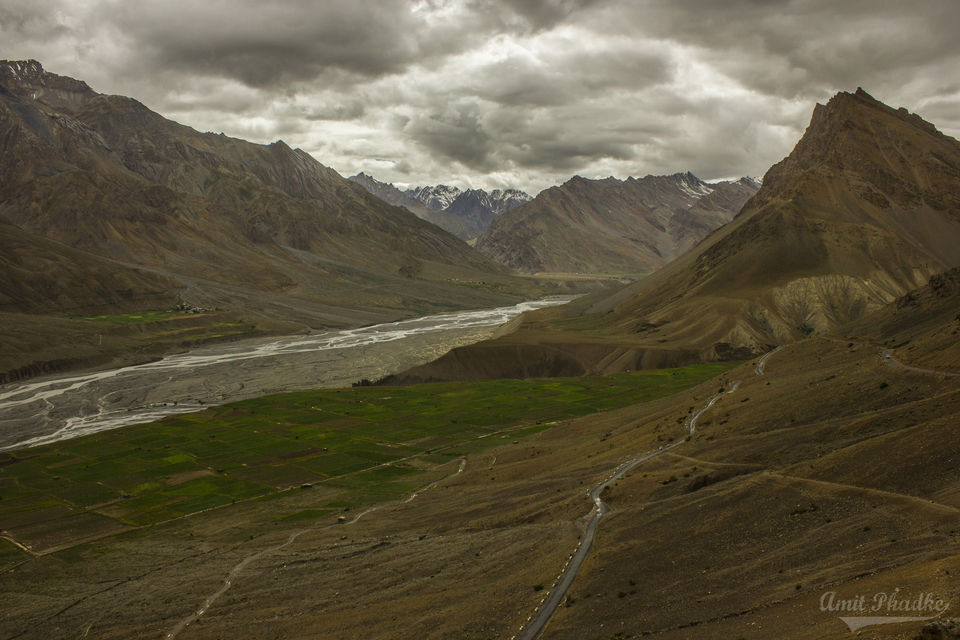 Why to visit Spiti?
Its untouched, cost-efficient, reachable and most importantly it is one of the best places that India has to offer. It has a cold desert, monasteries, green mountains, snow, good food and good people. Why not go here?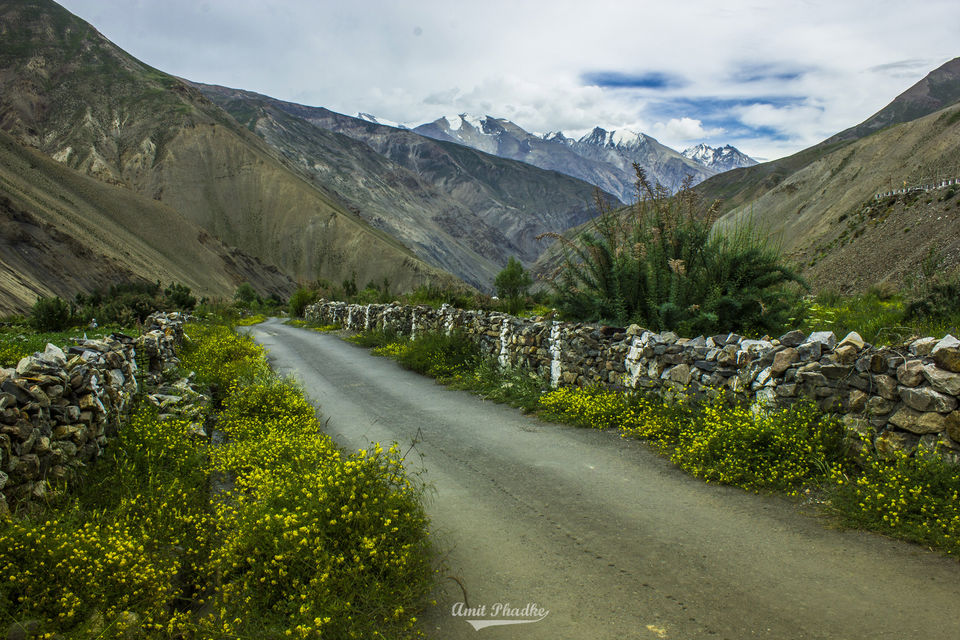 When to visit Spiti?
When to go to Spiti, completely depends on what you want. If you want the snow clad peaks around you, April to Mid-May is the best time. Roads from Manali are closed but the other paths are opened. The next couple of months are peak and many tourists populate the land.
Towards the end of July and entering into August is the time for rains and landslides. But that's in Kinnaur Valley which happens to be one of the access routes. Autumn months bring a green landscape and cold weather to the area.
Finally by the years end from November to March, Spiti experiences extreme conditions. Roads are closed and basic necessities are scarce.
I would recommend April – October.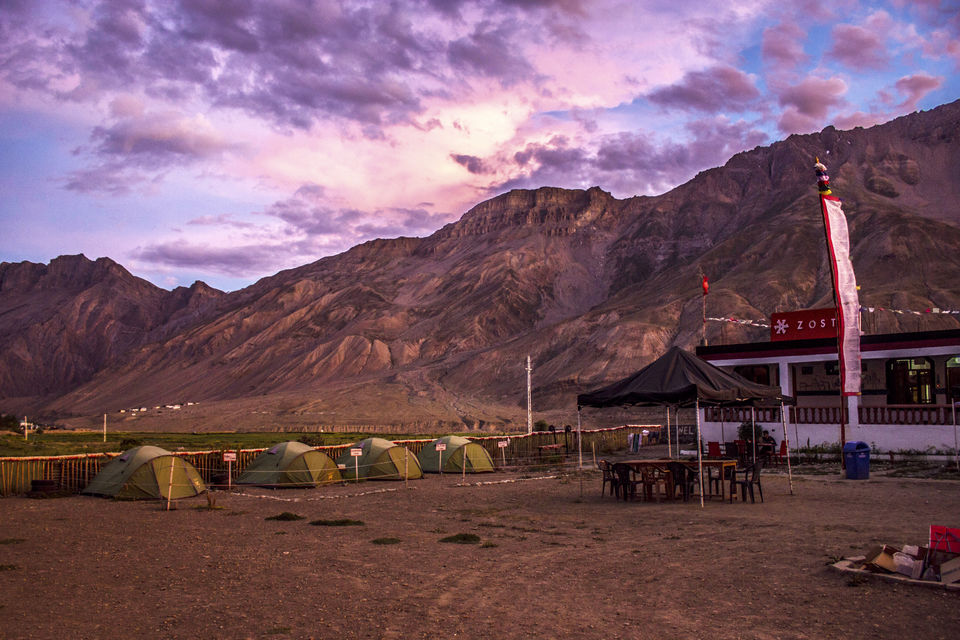 How to reach Spiti?
Now that we have established 'the what', 'the why' and 'the when' let's move on to 'the how'. Spiti can be accessed from two routes.
The first one is from Manali. From Manali you can either take a taxi (shared or private) or take a bus to Kaza, which is the district headquarters of Spiti. The bus frequency is low but they are available and much cheaper than a taxi.
The other route is from Shimla via Reckong Peo. If you choose the Shimla route you will have to stay one night in Reckong Peo. To reach Reckong Peo, buses are available from Shimla. From there, you will get a daily morning bus to Kaza.
If you choose to travel to Kaza from Manali by bus make sure that the road is open. Taxi from Manali to Kaza is a preferred option.
Bonus Tip: Take the route from Shimla. This way the roads are much safer and you get a taste of the Kinnaur Valley as well. Take a bus to Reckong Peo from Shimla which takes around 10-12 hours. Stay an extra day in the town of Kalpa which is close to Peo. Trust me, it is worth it.
How to roam around in Spiti?
Congrats!! After an arduous journey you have finally reached Kaza the center of Spiti Valley. But you must move around to see what Spiti has to offer. There are daily buses but the frequency is really low. Nevertheless, you can inquire about them at the bus station in Kaza. The Taxi Stand in Kaza is also very good and offers to take you to different locations in a day. Bikes are a great option to move around. This way you get the flexibility in roaming around and the experience is also good. In my experience the best way to move around is to mix and match between different modes of transport and see what fit best to your convenience.
Bonus Tip: Hook up with other travelers in Spiti. This way you get new friends and it saves a lot of money too.
What to see in Spiti?
Be it Monasteries, villages or lakes, every place that I visited in Spiti deserves its own post. But in the interest of not boring my readers I will describe them in short.
Giu Monastery: Just on the outskirts of the small village of Giu or Geyu, close to the border, is a Monastery known by few. The newly renovated monastery still gives an eerie vibe to the traveler, probably because of the 500 year old mummy of a monk at its doorstep.
Tabo Monastery: Tabo is not your traditional hilltop monastery but what it lacks in location it makes up in a rich history. It is the oldest monastery in the Himalayas and is still operational. The ageing temple depicts the Buddhist Pantheon on its walls and preserves priceless collections of manuscripts and statues of the Tibetian culture.
Dhankar Monastery: Another old monastery in Spiti is the Dhankar Monastery. One of the biggest in size and accompanied by the Dhankar lake, this is a monastery is something I would definitely recommend for you to visit.
Mudh Village: Just outside of Spiti Valley is another beautiful valley known as the Pin Valley. Mudh Village which is in the Pin valley, offers one of the best scenic routes and even more scenic landscapes. It is also a base camp for many hiking trails in the area.
Hikkim: Out of the many small villages in Spiti, Hikkim ropes in tourists based on two things, The world's highest post office and the world's highest café. Now I am not sure if it is indeed the world's highest café but it serves damn good tea. What I did love about Hikkim though was the small and peaceful monastery it has.
Langza: The Instagram friendly photo of the big Buddha statue that you see on the feed of everyone who has gone to Spiti is found here in Langza. Along with the statue you will also find hustlers trying to sell you fossils. Beware of them, they are 10 years old.
Key Monastery: The crown jewel of Spiti Valley and the poster photo for every travel company, Key monastery deserves the reputation it has got. It is one the most grand monasteries in India. What's more it provides boarding and food for weary travelers. There is a home-stay near the monastery, but home-stay or monastery? You choose.
Now these are a few smattering of places that I visited. Few places like Nako, Chandratal, Kibber etc remained untouched by me. But I would love to hear stories about them from other travelers and explore these places myself in the future.
I am after all, a traveler still in my adolescence.