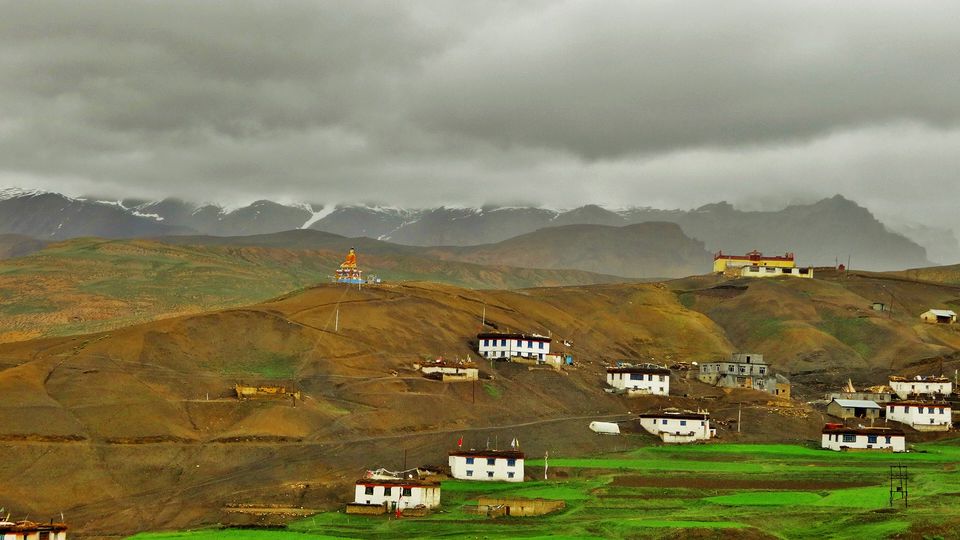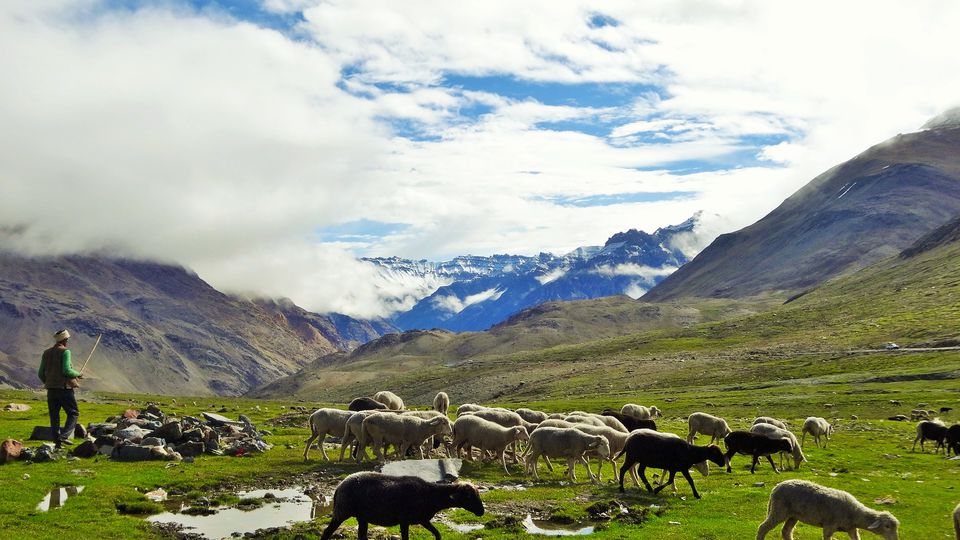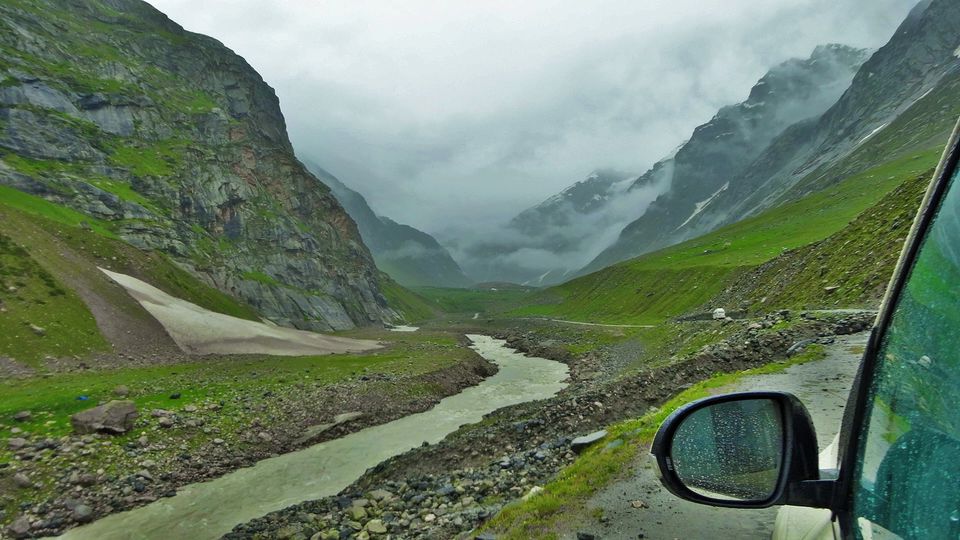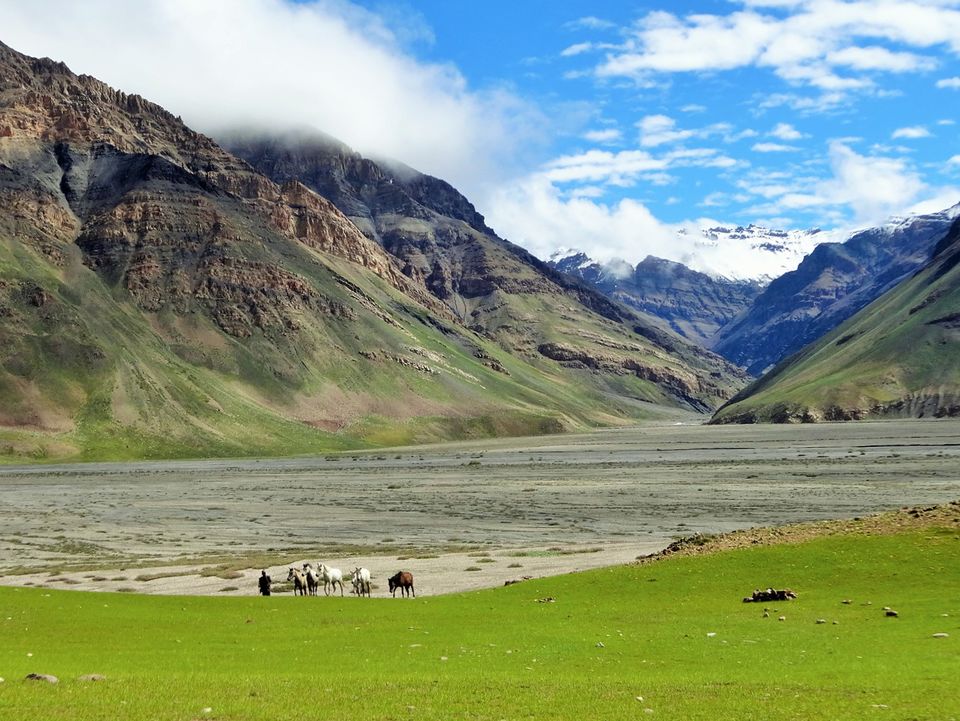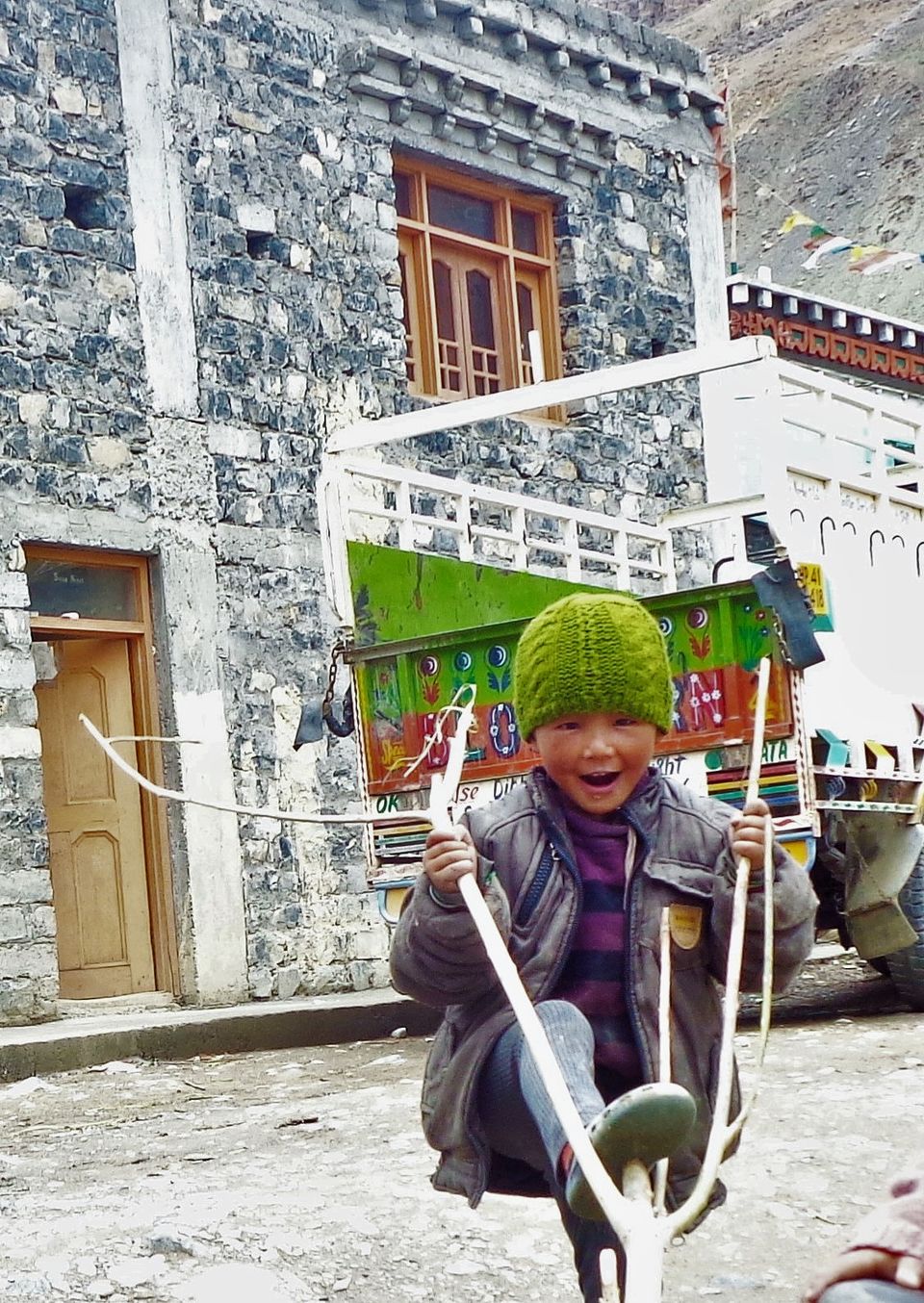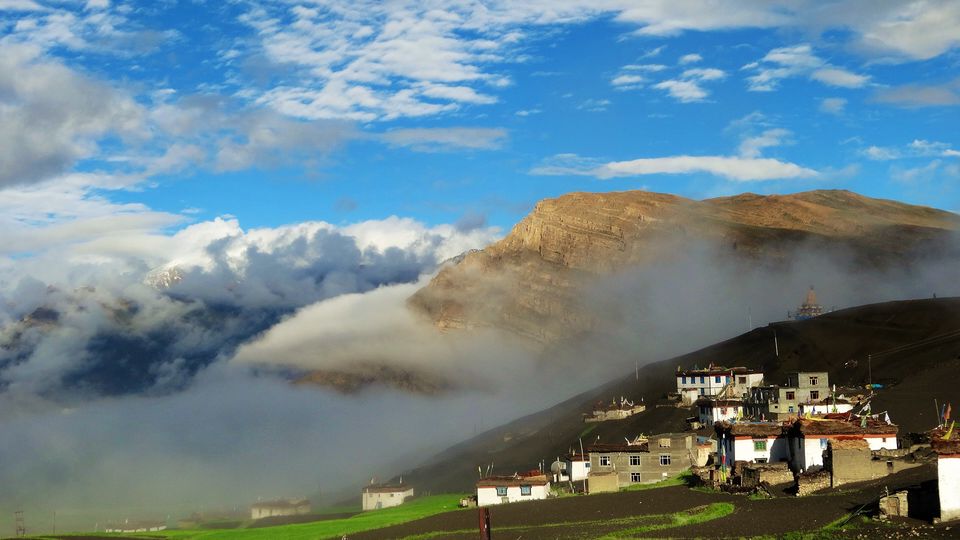 I'm an engineering student who has find his zeal in travelling after moving to Chandigarh for pursuing my B.Tech degree. I remember it like yesterday when me with my travel buddy has made the plan to visit Spiti. Since online blogs have very little information about the bus timings in Spiti region, it was not possible to plan our trip with perfection.With whatever little information we had, we sat in a Himachal Roadways bus from Chandigarh to Reckong Peo.
Chandigarh - Rekong Peo - Sumdo - Tabo - Kaza - Chandrataal - Manali - Chandigarh
RECKONG PEO
Reckong Peo is the district headquarters of Kinnaur district and Spiti is connected to Reckong Peo directly by very limited number of buses. Few kilometers from Reckong Peo lies a beautiful village of Kalpa. It's a little gem among all villages. Majestic views of the Kinner Kailash massif grab your eyeballs and don't let you go. From Reckong Peo we took a bus to Sumdo where we had arranged our stay at an army camp.
Must visit nearby places:
Kamroo Village (Sangla): It is a beautiful little village which is famous for Kamroo fort. Chitkul is another village which is situated few kilometers from Kamroo and is the last inhabited village near the Indo-China border. The Indian road ends here.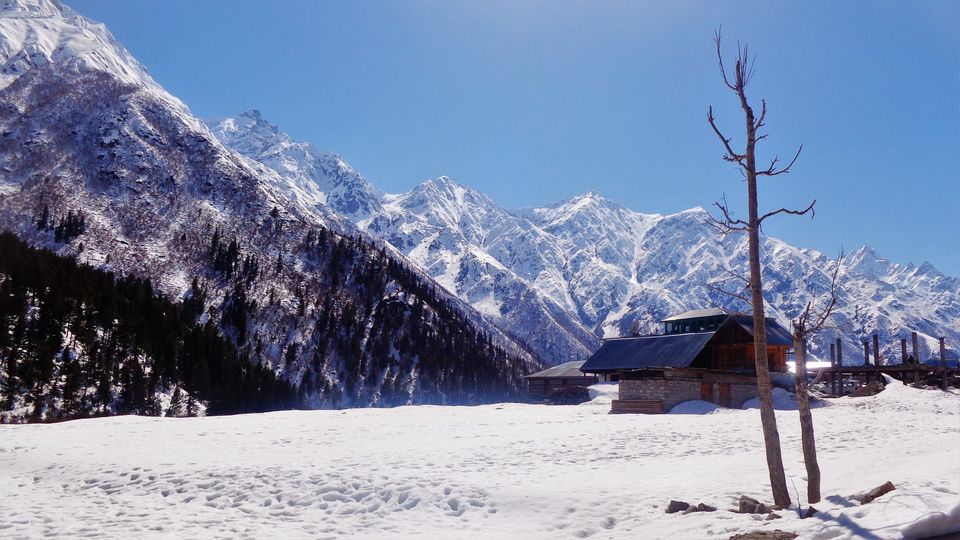 CHITKUL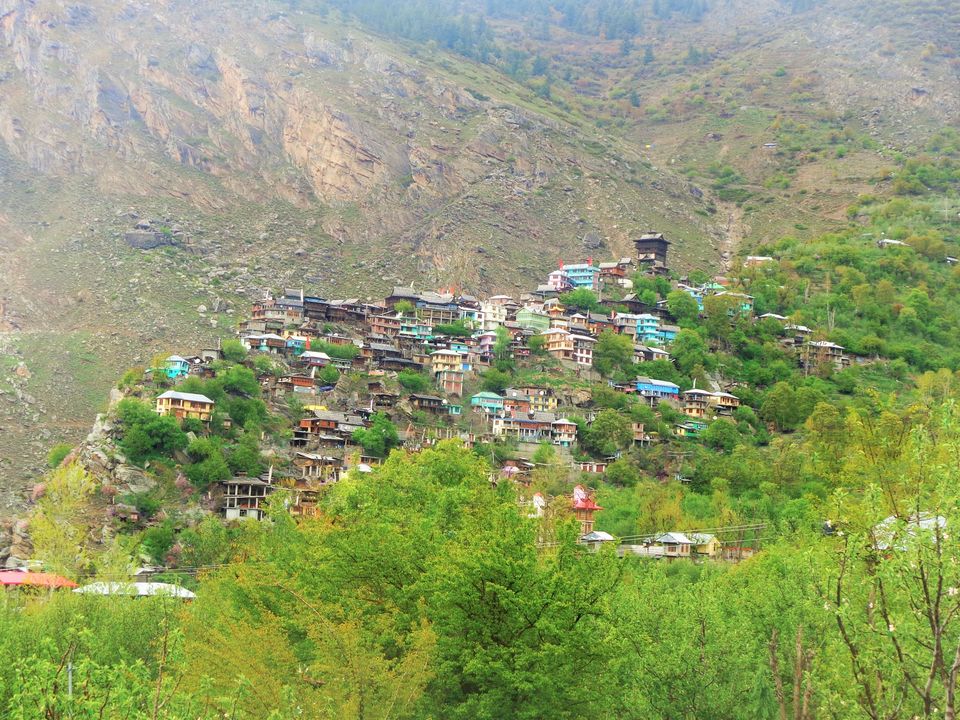 KAMROO
SUMDO (Gateway to Spiti)
Sumdo lies 14 Km away from Indo-Tibeten border and has high military presence. We had a long nice sleep there and woke up to a wonderful view which literally took our breath away. A milestone has told us that we had already covered 534 Km to reach there and every inch of it was a treat to the eyes.
Must visit nearby places:
Gue village: If a word 'MUMMY' just reminds you of some Hollywood movie or Egypt and fills you with curiosity then you must visit this place. This village is famous for the mummy of the monk who sacrificed himself to save his village.
Nako: Village famous for its breathtaking views and Nako lake.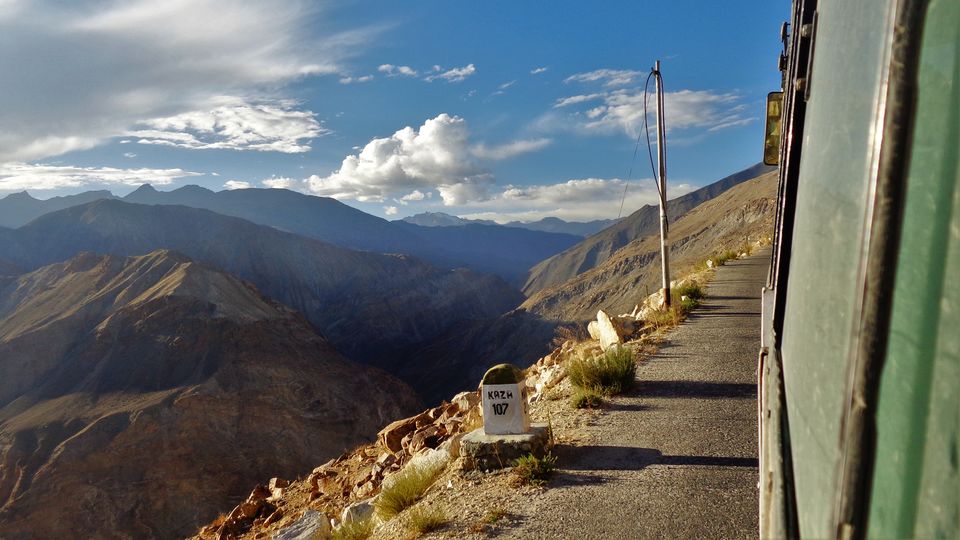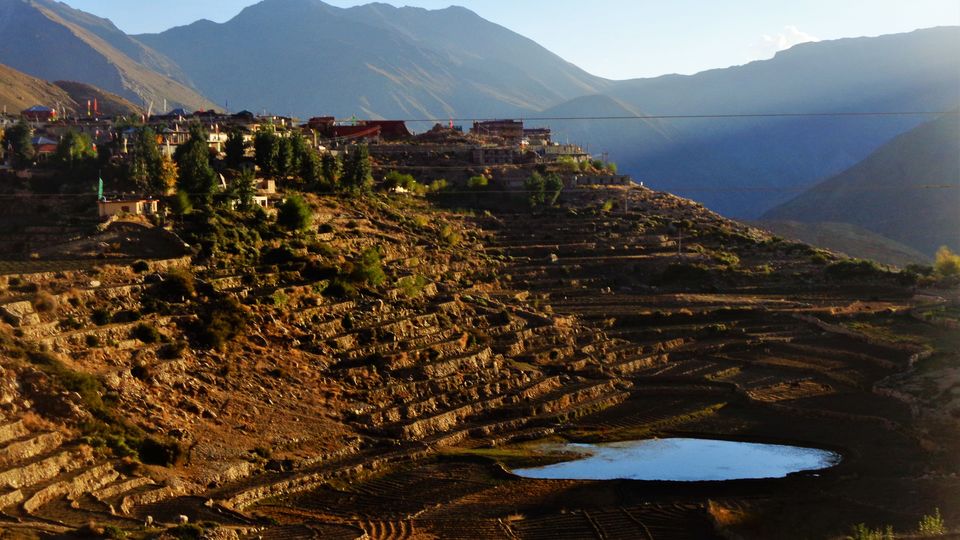 TABO

From Sumdo we took a bus for Tabo. The town surrounds a Buddhist monastery which according to the legends, is said to be over a thousand years old and is also considered one of the holiest monastery in the region. Monastery consists of several stupas like the one in a image below which are scattered all over the monastery in different shapes and sizes .On the sheer cliff-face above the enclave, there is a series of caves which were used as dwellings by the monks and includes an 'assembly hall'. Rooms are available near monastery at very minimal prices.
Must visit nearby places:
Dhankar Monastery: Famous for its unique location and structure. Dhankar was the traditional capital of the Spiti Valley Kingdom during the 17th century.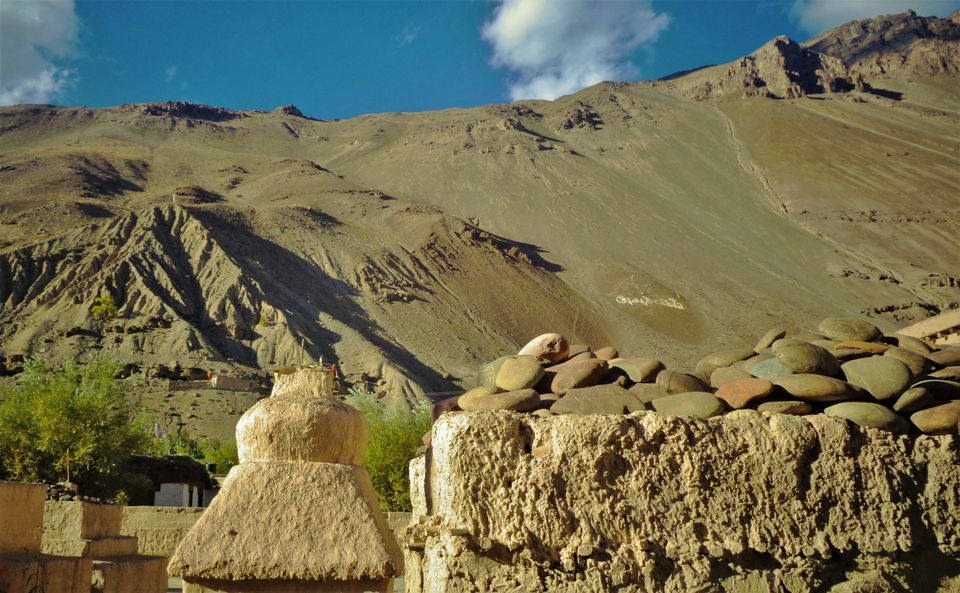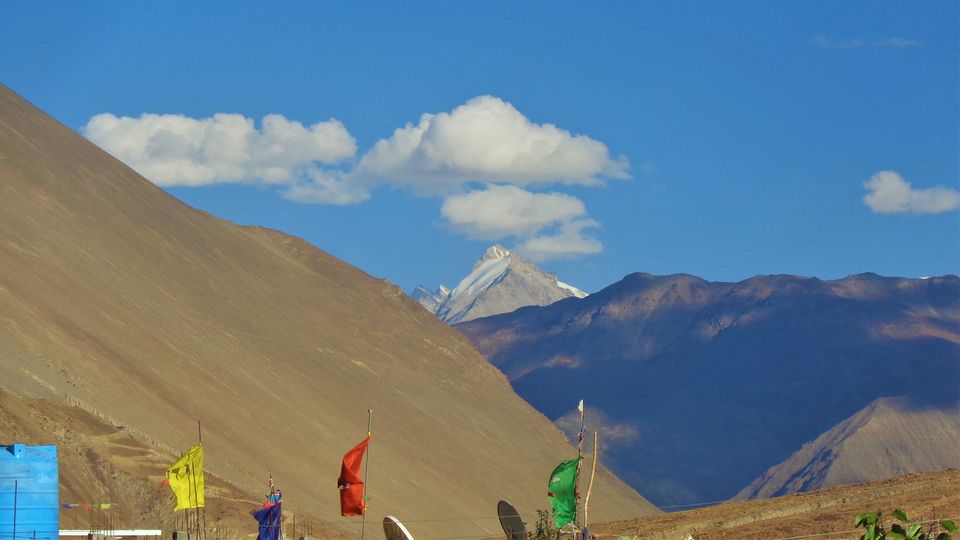 After offering morning prayers , we walked towards a small bus stand of Tabo. We along with our fellow travelers already have waited for hours when we decided to take a taxi to Kaza. Bus services of this region are regularly interrupted by landslides and bad weather conditions.
The ride from Tabo to Kaza is really special with Spiti river running alongside our road , landscapes are unique and picturesque.
TABO-KAZA
KAZA:
After reaching Kaza which is also a subdivisional headquarter of Spiti we booked a cab for Kee , Langza , Hikkim, Kibber and Chandrataal. Kaza is a biggest town in Spiti valley. Due to its central location and connectivity to rest of the famous sites and villages it is very popular among tourists
LANGZA:
The word itself means 'A Land of God'. It was unarguably the best part of our whole journey. I had been traveling around these mountains for almost about 3 years looking and experiencing just about everything which people and nature has to offer but when i stepped into this village , honestly, I have nothing to say about this place. We were just mesmerized by the unparalleled beauty of this place. Just close your eyes and imagine the place of cottony fields with mountains on one side, valley on the other and you in the midst of this panorama . That's the kind of experience you will have when you will visit this place. To be born here is nothing short of a gift from God. Dominated by the statue of Lord Buddha surrounded with handful of mud households , Langza village is situated at a whopping altitude of 4400 meters. I would recommend Tanzi homestay for accommodation. Owner of this place has provided us a wonderful meal and told us lots of stories and facts about this place.Langza is also well known for its rich fossil reserves. Marine fossils can easily be found scattered close to the village.
Must visit nearby places:
Hikkim: The location is credited to have the World's highest post office at 4520 meters.
Komic: It is the highest motorable village in Asia with altitude of 5150 meters.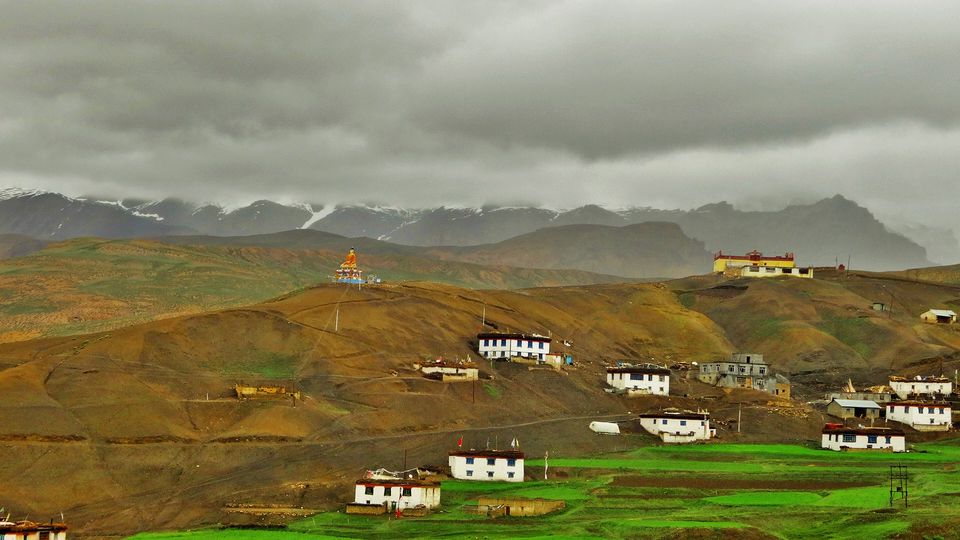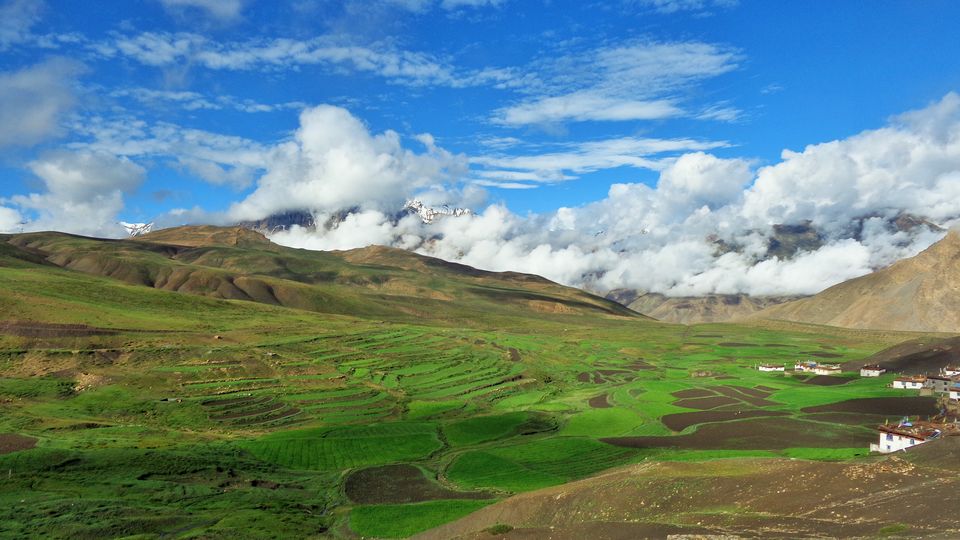 KEE MONASTERY:
We reached Kee by 8o clock, it was dark already. We stayed at the Monastery. It is located at 4166 meters altitude and some 7 km away from Kaza. The next morning everyone was rejoiced to see the scenery this place has to offer. To describe it I would say that it was like looking at a High Definition screen displaying the most beautiful mountains we had ever seen. The streams of rivers , cotton clouds , clear blue sky ,and that large landscape was just mesmerizing. Those mountains were so giant that we all felt so small yet so mighty being a part of such a creation of nature. For few hours we were everything and nothing. We felt humbled and invincible. We all just sat down there and absorbed the view.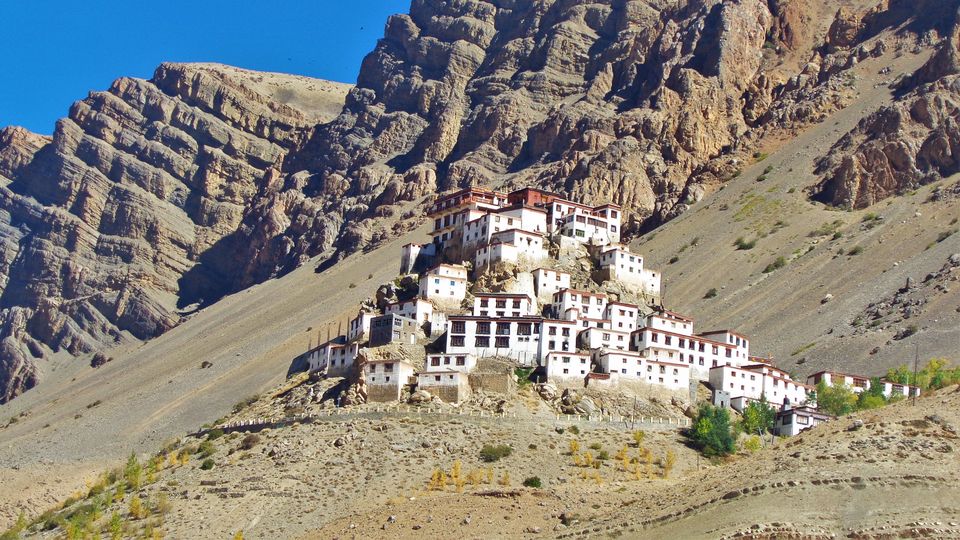 CHANDRA TAAL:
Since '3 Idiots' everyone is talking about and wanna go to Pangong Tso in Ladakh but Spiti has its own blue water wonder. Chandrataal or Moon Lake is a beautiful lake located at a height of 14100 feet. The lake is normally blue but changes color with the color of sky. It was freezing still we decided to go in and take a dip in that Ice-like water. It was one of the highlight of our whole journey , we were shouting in excitement and it was surely one hell of a experience.
END OF A JOURNEY:
We took another shared taxi from Batal which is 14 km from Chandrataal and 50 km away from Rohtang Pass. It took us another 2 hours to reach Manali from Rohtang. We did some local sight seeing in Manali and finally sat in the bus for Chandigarh. The whole trip costed us 4500 ₹ per person which was quite a surprise considering we covered more then 1100 kilometers during this journey.
Spiti is worth all the hardship it takes to reach and is definitely a 'Place To Visit Before You Die'.
*All pictures in this article are clicked by me*