Packing for an overnight or multi-day camping adventure can be stressful. So, over the years, I've curated the ultimate backpacking checklist—which is what I am sharing with you in today's blog post!
Keep in mind that this is a general list, and depending on the weather, you may need to bring different items. For example, if it's going to be a rainy hike, bring gaiters and extra clothes. If it's going to be muddy or snowy, bring microspikes. If it's going to be a billion degrees, bring extra electrolytes. You can get most of the items below at any large outdoor equipment store or online retailer. I have linked specific pieces of gear I personally own and use in the backcountry. The items that aren't linked are either common (ie. first aid kit) or not owned, tested or can be confidently recommended by me (ie. water purifying system). Here we go: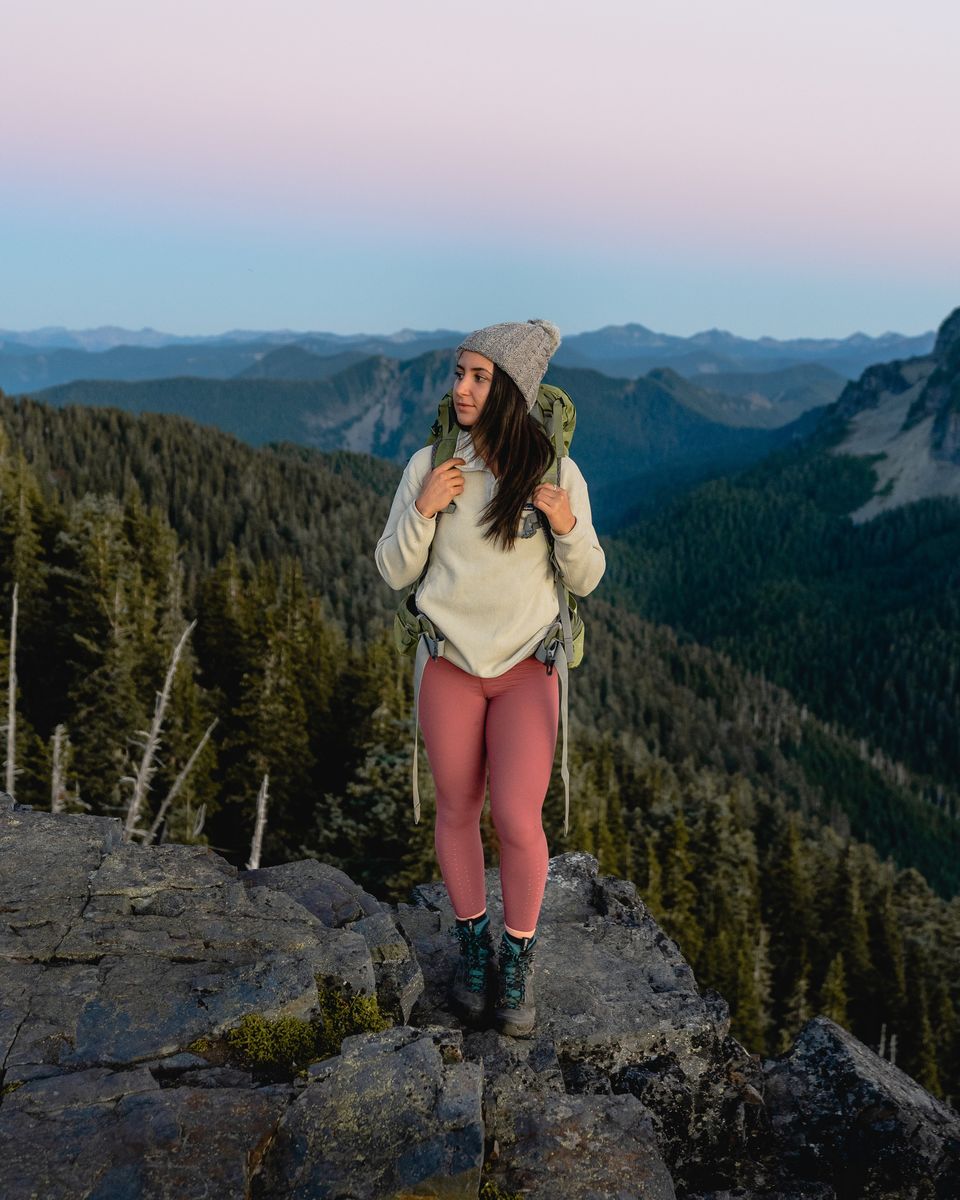 BACKPACKING GEAR:
- backpack and rain cover
- small, packable day bag (to use on day hikes from camp)
- tent (poles, stakes & footprint)
- sleeping bag
- sleeping pad
- packable pillow
- headlamp (make sure it is charged or you have batteries)
- water bottle and bladder
- water purifying system, bottle or tablets
- trekking poles (optional)
BACKCOUNTRY KITCHEN GEAR:
- stove and fuel
- mug (insulated or aesthetic), bowl and utensils (fork, spoon and knife)
- lighter or matches
- biodegradable soap and little towel
- water and food (backcountry camping freeze-dried meals and snacks)
- energy supplements (chews, tablets, gels, etc.)
- small plastic bag for garbage/food scraps
FIRST AID, SAFETY GEAR AND HYGIENE ITEMS:
- bear spray and bear bangers
- first aid kit
- bug spray or bug hat (optional)
- sunscreen
- route description, GPS or map
- normal toiletries (put into small, travel size bottles)
- baby powder/baby wipes
- tissue/paper towel and hand sanitizer
- lip balm
- blister kit (moleskin works best)
CLOTHING:
- puffy and/or fleece
- lightweight rain shell
- long sleeve shirt/short sleeve shirt
- leggings/pants/shorts
- socks/underwear
- toque
- bathing suit & small travel towel
- hiking boots (for the trail) & sandals (to walk around camp)
- sunglasses or hat (optional)
TECH EQUIPMENT:
- camera body, lenses and batteries
- tripod (optional)
- portable charger & cord
MISCELLANEOUS:
- permits for backcountry camp spots (if needed)
- photo ID
- hammock (optional)
- deck of cards (optional)
WINTER ADDITIONS:
- gloves
- gaiters
- snow shoes and/or microspikes
- extra thermal socks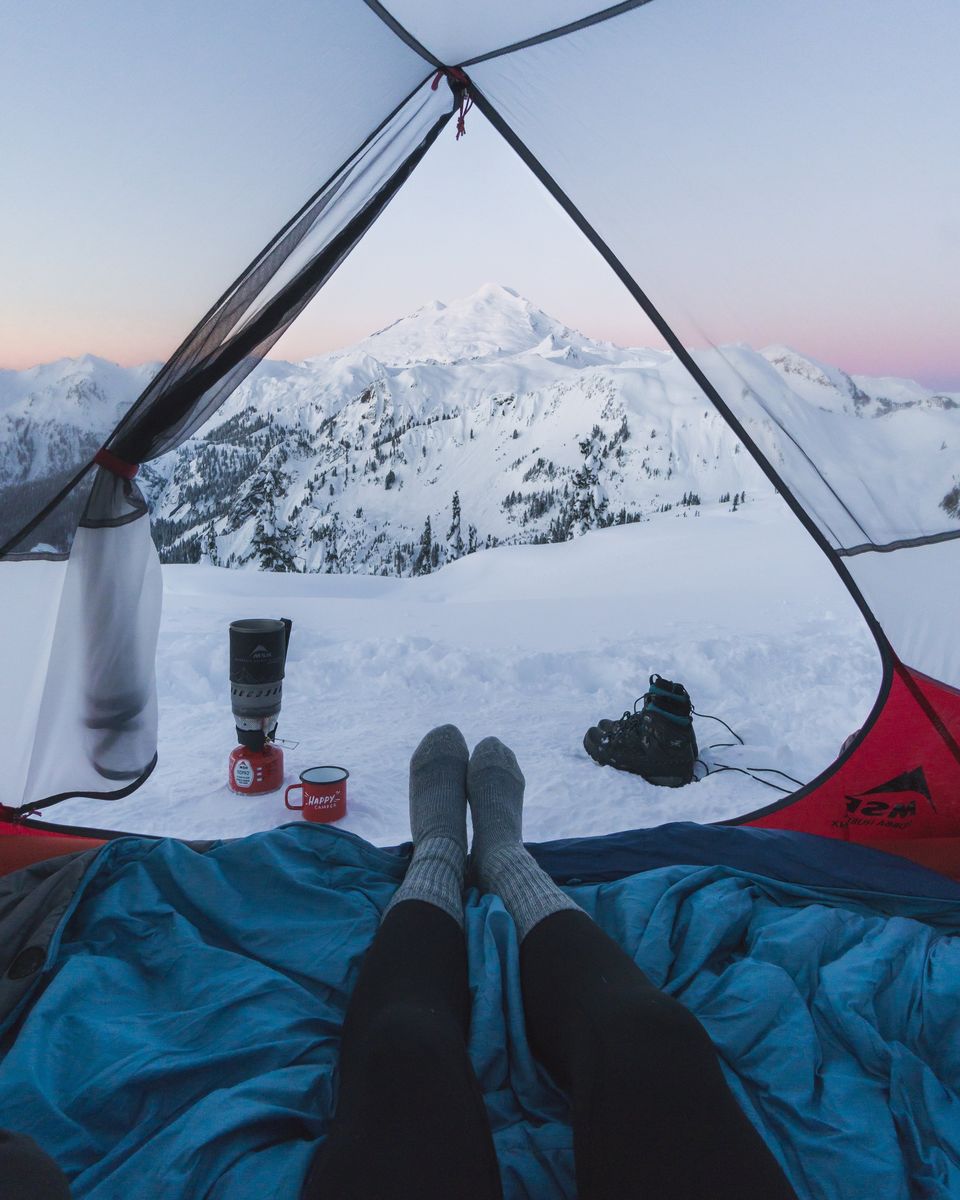 Even though I've been hiking and backpacking for years, I still go through this list to ensure I don't forget anything. I hope this helps you and your packing process for your future adventures. If you think I'm missing anything, please let me know in the comments. I'm always open to learning more tips and tricks about backcountry camping. Also, if any other questions come up for you, please ask away and I'll get back to you here.
Happy adventuring!
This blog was originally published on Angela Liguori.