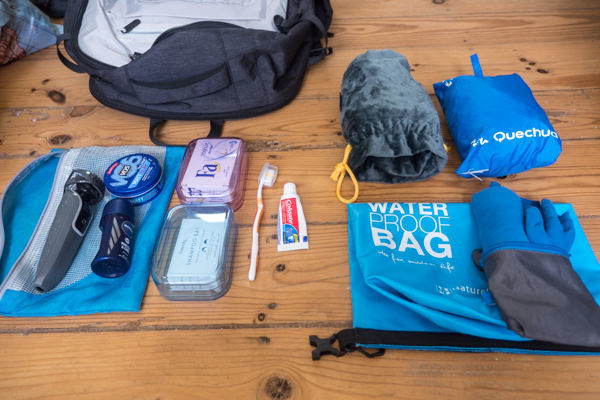 The problem most of us face when getting ready for any trip is packing. You don't know what to take, how much to take and how to fit it all in your bag! So lets start with the basics
What to take
Well it obviously depends on where you are going. A cold place, by the beach or a village? So first thing you do is research about the place. And depending on the climate you start.
For cold weather
You don't need to carry heavy sweaters and layers as we now have lighter materials which do the needful without making your bag too heavy. Buy yourself a pair of thermals, then a hoodie or a full sleeve tops to add a top layer and cover it all up with a waterproof jacket. These jackets can do wonders in cold windy places as they not only keep you warm, they also block the wind and the rain thus unlike sweaters they are light and work if it rains or is misty. So a thermal base, a hoodie or full sleeve top, a fleece pant maybe and waterproof jacket/ down jacket is all you need to keep yourself warm at any temperature from 5 degree to 15!
Have a spare slipper as shoes cannot be worn in a toilet! And keep atleast 4 pairs of socks. Once they get wet it can take time to dry in cold wet places so spare socks is always welcome
For hot weather
Usually most of the coastal regions of India are very humid and you can keep it as light as possible with comfortable cotton pants and lose tops. 2 pairs of pants, 2 pairs of shorts and 5 comfortable tops can do the trick. Sun glasses and sun screen are a must these days. And as for the night a mosquito repellent is very necessary. An extra pajamas for the night. In real hot places you can carry a cotton towel which you can wet and put on you as a blanket for the night to keep you cool if you don't have AC. An umbrella can always be there in the bag as it can help to keep the sun and rain out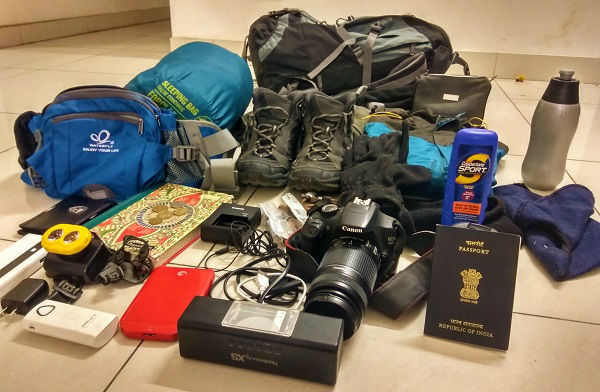 Medical and toiletries
Apart from clothing which is essential you need to make sure you have your toiletries kit and medicine too. Any trip is never complete without having your basic first aid kit. You need to carry at least your basic bandages, paracetamol, cough tablets and something for a bad stomach. These are things you can usually catch on a trip elsewhere and you need to have your medical kit with you for emergencies.
Your toilet kit should have your soap, shampoo and of course tooth brush and paste. A comb, scissors, make up kit, whatever else you need can fit into the kit to make sure you are covered but you can always buy in case of emergency so do not pack excess.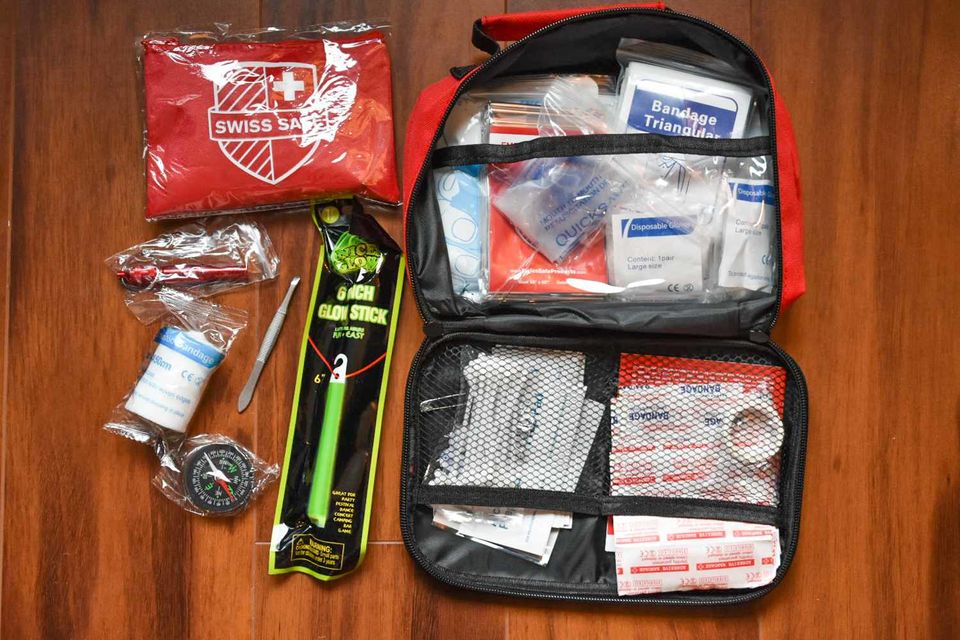 One of the most important rule while packing is be it for 1 week of 1 month of 6 months, pack just for 1 week. And you can wash and reuse the same for the other week or month. If you start packing 30 tops for 30 days you will never be able to carry your backpack. Make sure you have everything you need to survive for 1 week without much hassle and the rest will fall into place.
So things you need in a nut shell:
1. 5 pairs of clothes+ under garments+ scarf/ stole+ pyjamas
2. Jackets and umbrella+ sunscreen+ sun glasses + Mosquito Repellent
3. Unlimited Socks and shoes for wet cold weather
4. Toilet and medical kit+ towel
5. Dairy or a novel, wallet, pen, swiss-knife which can help you cut through anything.
6. Phone charger as without a phone nothing can happen these days. Earphones are also useful when you want some alone time.