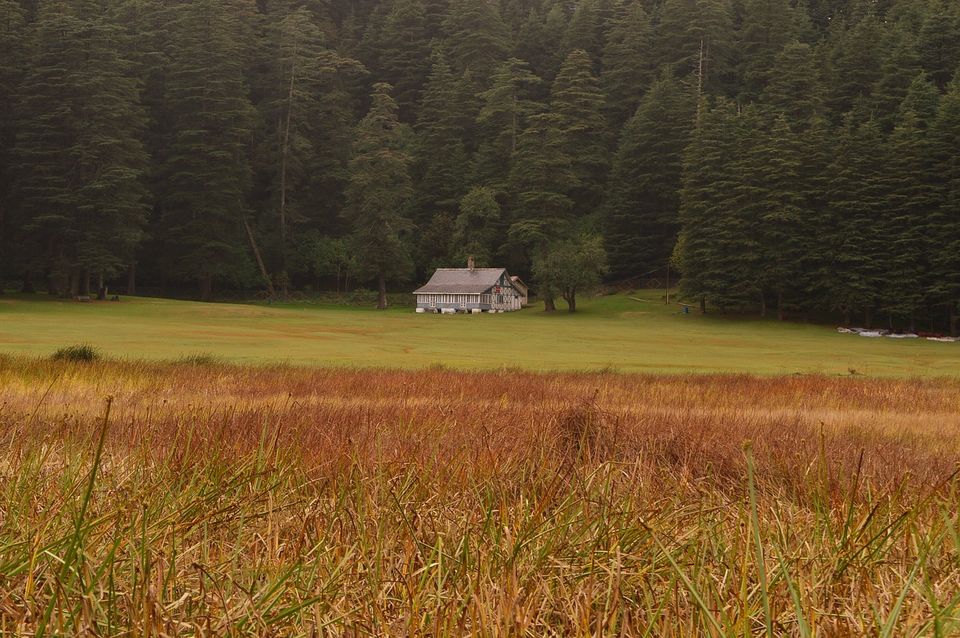 Every time you travel to mountains, you leave a part of yourself behind. Those misty mornings, towering mountains, cool breeze, freshness in the air, and a simple life; who wouldn't want to live like that? If only it were as easy and smooth as it seems! Apart from all the things of beauty, you might also want to know what all it takes to settle in Himachal, especially if you are not a native.

Well, I consider myself lucky, for I was born and brought up in Himachal. So here I am, with a list of important things you should know and do to realise your plans of settling permanently in Himachal, of course, without any unfair means.
1.) Embrace the not-so-luxurious lifestyle
Unless you are ready to give up on many of the modern facilities and comforts that are easily available in a city, settling in Himachal is not going to be easy. Unlike a city, you may not be able to find online taxi services, doorstep food delivery services, dozens of grocery stores, fuel stations, or as many medical facilities. Not that all places in Himachal lack such facilities, but it definitely is relevant to those who really want to spend the rest of their lives at some quiet place in Himachal. It all comes down to whether you can adjust to the simpler and basic mountain life.
2.) Find a suitable occupation
Education, banking, PSUs, hospitality, medical, armed forces, and local business are the only major occupational sectors in Himachal. As there are lesser options in terms of employment, you have to find out suitable and viable employment options to bankroll yourself. Your stay in Himachal may last as long as your occupation in the state does. So, how good is finding a long-term occupation?
3.) Cope with weather in Himachal
Almost all places in Himachal experience mild summers, heavy monsoons, and brutally cold [and long] winters. Seasonal landslides, roadblocks, and unavailability of transport services during such conditions are some other things you have to bear with in Himachal. This means, your everyday routine is more likely to depend a lot on weather gods in Himachal. The question is, can you take that for the rest of your life?
4.) Bear with curvy, tricky roads
Taking a drive along the roads in cities is fun, even if you are not an expert driver. However, travelling around in Himachal is a completely different ball game. Apart from having better driving skills, you need to bear with the curves and slopes of roads in Himachal where even the locals get motion sick. But that's one of many aspects of everyday life in Himachal.
5.) Patience with not-so-fast internet
If fast internet is something you can't dispense with in your everyday life, you might have to rejig your plan of settling down in Himachal permanently. You may not be able to enjoy high-speed internet everywhere in Himachal. In fact, in certain areas, you might just have to be content with 2G or 3G speeds and scrappy signal strengths. And that's how life goes in the mountains.
6.) Engage in physical activity, everyday
Like it or not, you have to be ready for daily physical activity in Himachal. Whether it's about bringing groceries home from a nearby shop, or visiting your neighbour; climbing up and down the hills and taking long walks are nearly inevitable in Himachal, especially if your house happens to be in the rural areas.

7.) Learn local dialect
As insignificant as it may seem, you can't make yourself at home without knowing the knitty-gritties of the local culture of a place. If you are a non-native wishing to make yourself at home in Himachal, learning the local language is quite important. In fact, it can very well be one of the first steps that will help you fit in Himachali culture.
8.) Marrying a domicile of Himachal
This, perhaps, is the only legitimate way a non-native can permanently settle in Himachal. Finding your love in Himachal not only gives you this amazing opportunity but also makes it really easy for you to accept, understand, and learn all the things that have been mentioned above. However, do this only if you are serious about your partner and life in the mountains of Himachal.
Think you can accept it all and still vouch for settling in Himachal forever? Share your opinion in the comments below.
You can also share your own travel experiences at Tripoto. Check out Tripoto on YouTube for exciting travel videos.