Saipem Hills in Candolim are a beautiful range of hills near the Nerul River. The Hilton Goa Resort is built at a strategic location, near both Saipem Hills and Nerul River. This month, I wanted a staycation away from my busy city life in Mumbai and I had to fly down to Goa to kill the weekend blues. Naturally, I stayed at Hilton Goa Resort because I had heard a lot about their rooms and seen their Instaworthy swimming pool space on influencers' profiles multiple times. More than anything, seeing Muoni Roy's wedding set up at this hotel in the middle of natural beauty made me want to fly down right away.

The Hilton Goa Resort is Goa's newest resort in North Goa located in Candolim. The rooms at Hilton Goa Resort are arguably the largest rooms in all of Goa with a huge private balcony. With a stunning lobby where people can walk into luxury and a mysterious route to get to the rooms, it is an ideal staycation for a romantic getaway. More than anything, it is set amidst nature and the many palm trees will take you away into a fantasy world away from reality. We all know one side of Goa - the crowded, party side where there is little space for relaxation. But Goa has another side too, one with palm trees, a direct view of hills and the riverfront, a view to relax and rejuvenate you. Hilton Goa Resort is an ode to this other side of Goa.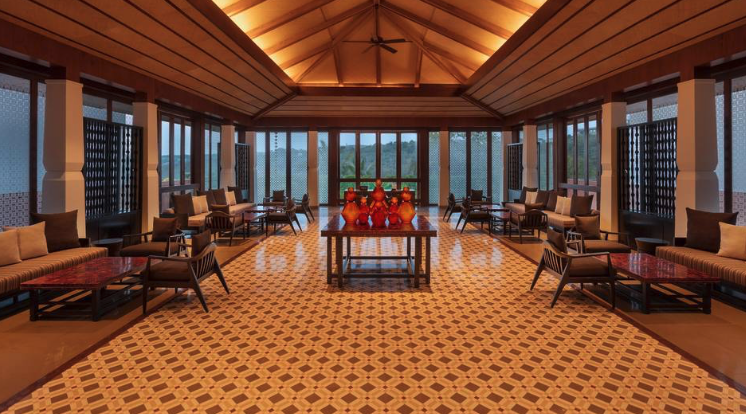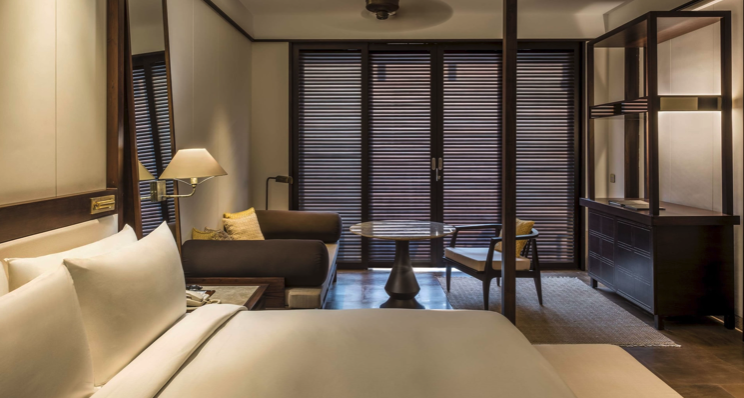 My room at Hilton Goa Resort was nothing short of a dream with a luxurious king-sized bed, couch, personal coffee machine (a dream for me because I love coffee and very few hotels have personal coffee machines in the room) and a beautiful balcony overlooking the river. With textures of brown and white in the room contrasting with the green palm trees near the balcony, I knew I was in nature. The awareness of being amidst nature calmed me. Being someone who loves bathtubs, I enjoyed the luxurious full-sized bathtub in the room.
My balcony in the room -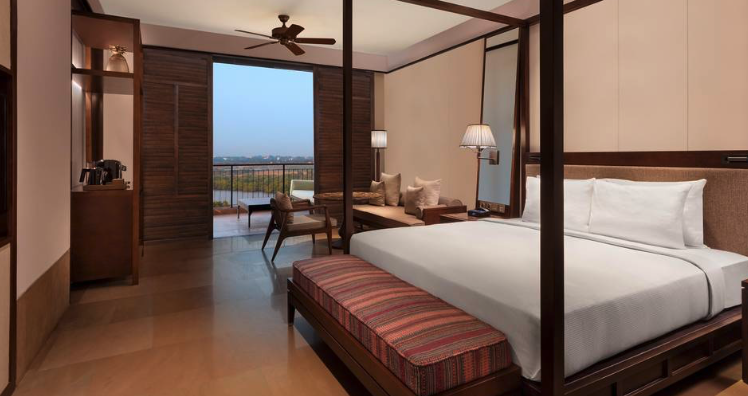 This deserves a lot of attention. It seriously does. The balcony in my room was stunning with a view of palm trees and the river. I could lounge in the balcony and even nap there. I got a painting kit from the kids area and painted the scenery I saw before me while I sat in the balcony. My mood felt as calm as the subtle scenery I drew. I also watched my favourite documentary while sitting in the balcony as the cold breeze brushed past by my face - The World's Greatest National Parks.
Pool Area -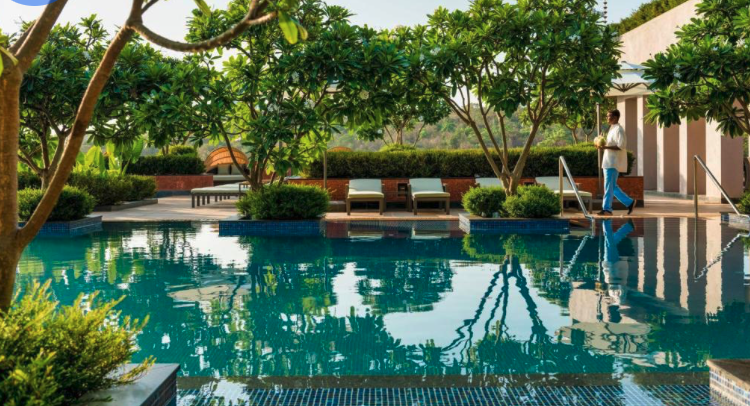 The Pool area at Hilton Goa Resort is arguably the most Instagram-worthy spot any hotel in Goa has. I have seen the swimming pool area on multiple influencers' profiles. In fact, when I was swimming in their pool, I could see Nerul river and beautiful palm trees, I felt transported to Seychelles, a beautiful beach destination near South Africa. The Sunset from the pool was stunning. After my swim, I sat by the pool and enjoyed an iced latte with some Bombay Masala Toast.
Kids Zone -

The Kids Play Area at Hilton Goa Resort is like a bounce park for children where children want to spend their entire day. Ranging from learning activities for children to board games children can immerse in to activities like canvas painting and pottery painting, children will not get bored once as they engage in learning and spend their time meaningfully here.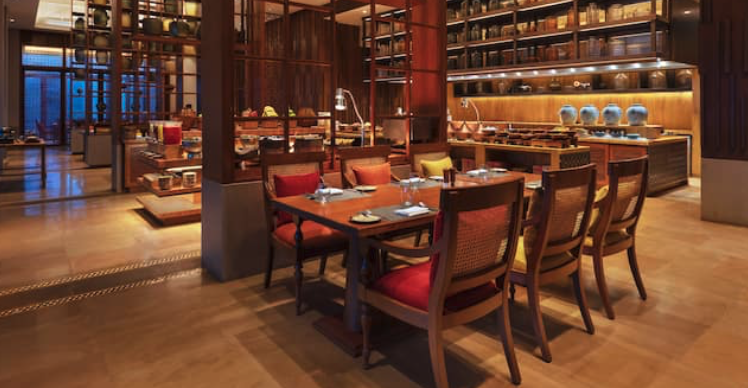 On any staycation, I pick the hotel I stay in based on the dining options available. Saipe, I restaurant by the pool had a fantastic a-la-carte menu as well as scrumptious buffet options for lunch and dinner. I especially enjoyed the breakfast in my room. The chef's special dosa was a winner. As a vegetarian, I was delighted to see vegetarian eggless dessert options at Saipe, it truly won my heart. They had dishes from all across the world at the buffet set up.
For anyone travelling to Goa, you must check out Hilton Goa Resort for your getaway. Be it with a romantic partner, with your family or for a luxurious solo trip, this place will win over your heart.