The world around us is changing faster than we could ever imagine. The uncertainties of the new normal often gets too much to handle, and we all keep dreaming of holidays that we'd probably go for, once this pandemic gets over. Having an itchy feet, I've been daydreaming of walking down the beach, with sand on my feet and salty breeze kissing my hair, watching endless sunsets and gorging on delicious seafood. Somehow, these thoughts never fail to add a smile on face - and I hope that someday in the near future, I'd get to break free from this quarantine and set out to explore.
If you are also bitten by the wanderlust bug and feel like heading off to the beaches once the pandemic gets over, then here's a list of 10 pocket-friendly properties where you can ditch the madness of the crowd and embrace serenity at just 1500 INR or below!
Morjim, situated on the northern bank of the Chapora River estuary and has some great beaches, is quite popular amongst travelers. But there are some really nice properties to escape the crowd and live in peace - surely, the Riverside Cottage is one of them! A row of lovely cottages with all modern amenities, located just opposite to the river and just 2 mins off from the Morjim Beach allows travelers to unwind and enjoy a refreshing stay while in Goa.
Popular restaurants like La Plage, Jardin D'ulysse, Marbella Beach club, Living Room Beach Resort and many more happening places are in short driving distances. If you like long walks or a run on the Beach, you are just in the right place. Those who are keen to stay for longer and wish to work from Goa, can easily opt for a workation.
Cost for 2: 1300 INR/night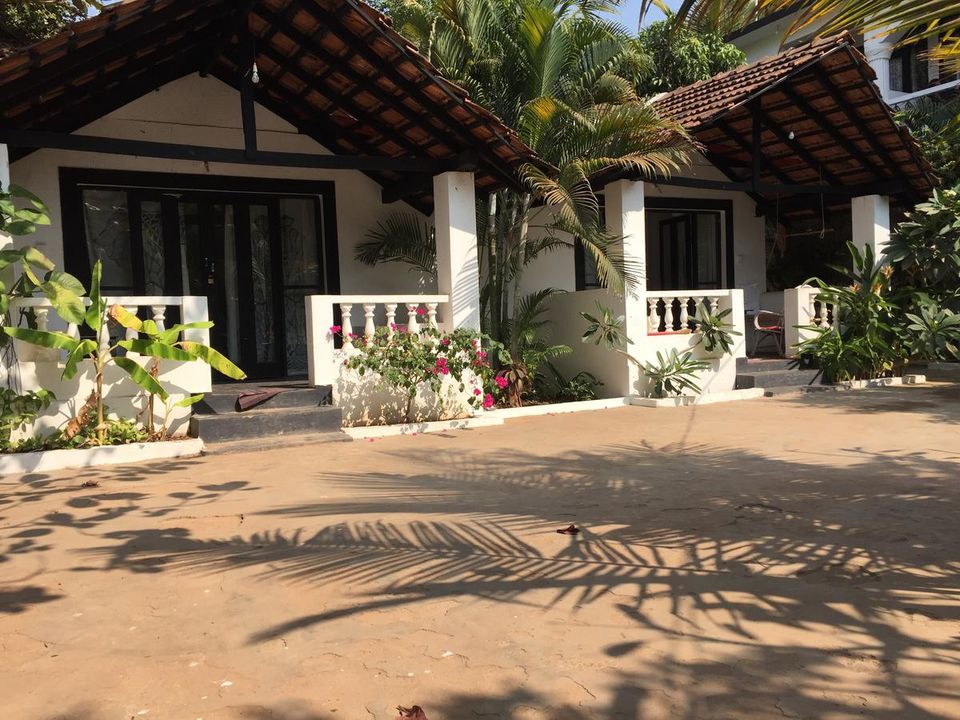 Close to Mandrem Beach, God's Gift Morjim offers a quaint stay for all those who are looking for a homestay with a bar, free private parking, a garden, and a terrace. You can choose the room depending on your preference - as they have a deluxe room, deluxe bungalow as well as a twin bedroom suite. All the rooms have attached bathrooms and terraces, where you can sit and chill. The beach is just a few minutes' walk away, and if you are an adventure junkie, then you'd love this place all the more - 'coz there are some amazing hiking trails around this property.
Morjim is surely one of the most popular beaches in Goa, giving travelers ample opportunity to unwind themselves as well as treat their taste buds while dining out in the sandy outdoors. It has some of the best restaurants, providing authentic Goan cuisine and the best relaxation time.
Cost for 2: 1300 INR approx/night
Pets are allowed.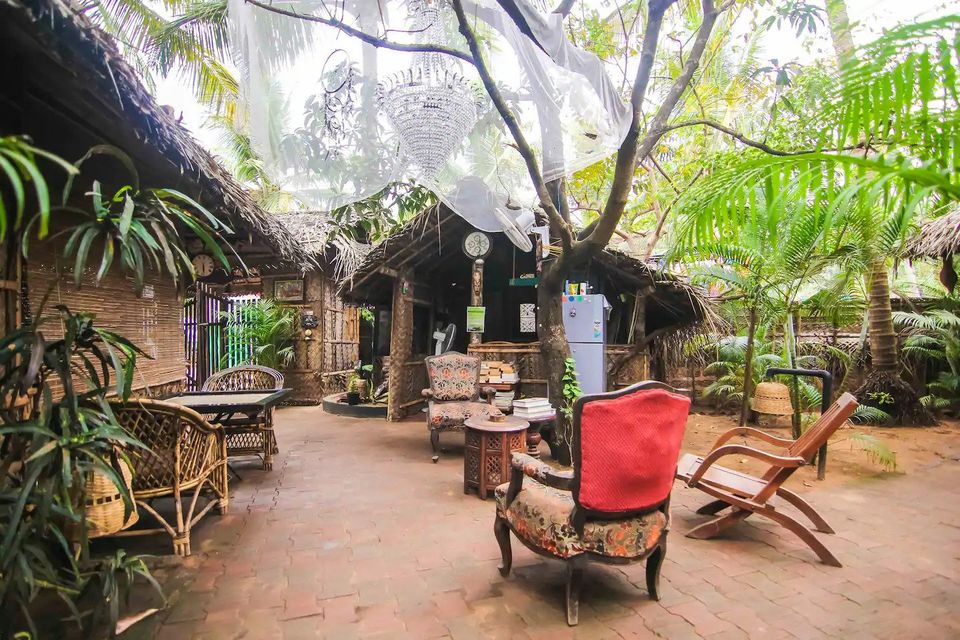 If you are looking forward to holistic living while in Goa, then you can choose to spend a couple of nights in the Cottage at Patnem Beach. Offering a calm and serene stay, the huts here are built with palm tree products and complied with all modern conveniences to ensure comfort and privacy. Surrounded by greenery on all sides, this cottage is just about 2 minutes walk from the beach, and you can indulge in daily yoga & meditation sessions that can be arranged here.
Patnem beach is an appealing alternative to south Goa's popular Palolem beach for those who don't want to be right in the middle of the action but still want some entertainment. There are some great massage parlors if you're seeking some Ayurvedic massage to relax!
Cost for 2: 1350 INR/night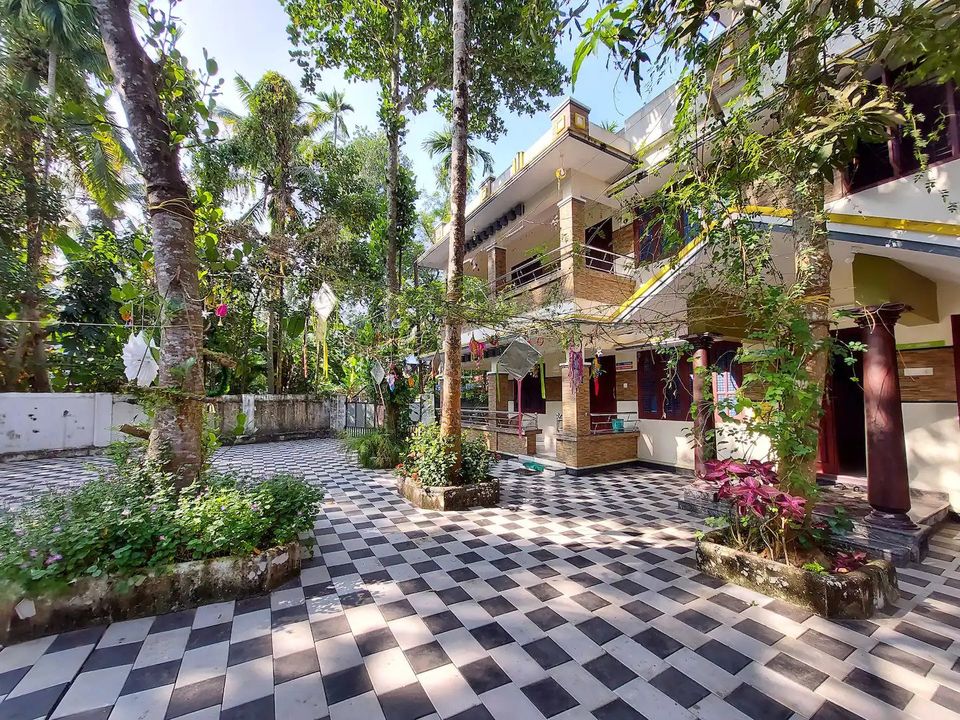 If you are backpacking solo, and wish to spend some days away from the crowd - then you can plan to stay at the Verve Hostel. Located on the cliff-side of Varkala, you'd get a chance to meet some like-minded solo travelers here, who, just like you, are ditching the crowded spots to find solace here! You can enjoy musical evenings together, play board games, paint and meditate together, and do other activities. To put it in short, you'll get to experience a beautiful confluence of nature and spiritualism while living at the Verse Stays.
The property is around 2.4 km from Janardhanaswamy Temple, 5 km from Sivagiri Mutt, and 10 km from Ponnumthuruthu Island. And of course, you'd have all your time to explore the beaches and soak in the sun!
Cost for 2: 1000 INR/night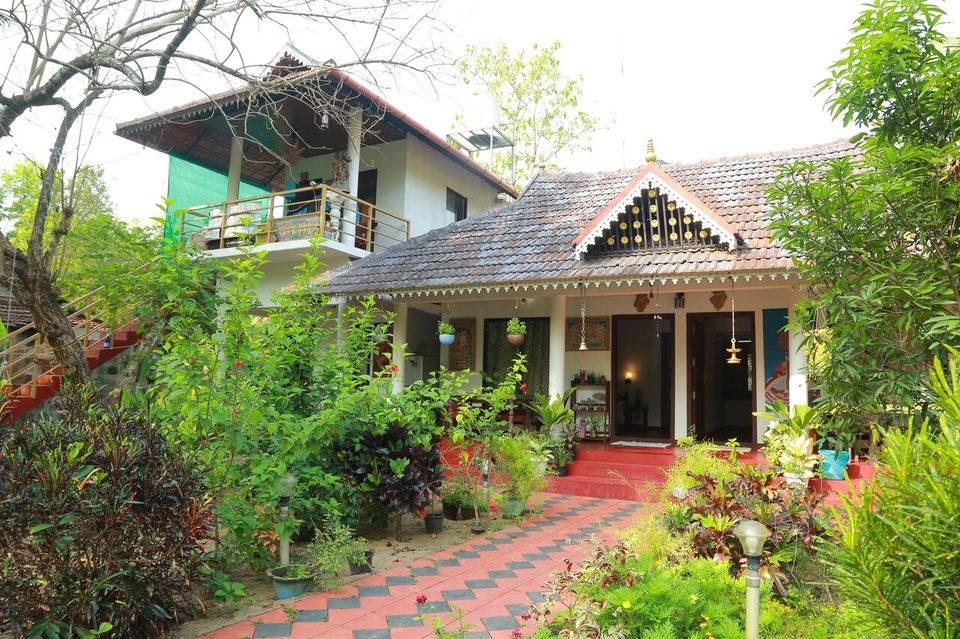 Alleppey has the best of both worlds! You can go for a soothing houseboat cruise along the rustic Kerala backwaters as well as chill by the beaches all day long! Located at a distance of just about 40 metres from Marari Beach, Charley Homestay would provide you with ample scope to unwind and soak in the calmness. A beautiful traditional home set amidst a gorgeous garden, this place is away from the main town of Alleppey and thus, you can enjoy the silence while living here.
Go out for beach walks, sit at the garden enjoying your filter coffee, gorge on delicious Malabari cuisine and gaze at the sky as it changes its colors throughout the day. There's a beautiful terrace as well, where you can sit and chill, practice yoga or just meditate. If you are looking for a workation, you can definitely consider spending a couple of weeks here.
Cost for 2: 1200 INR/night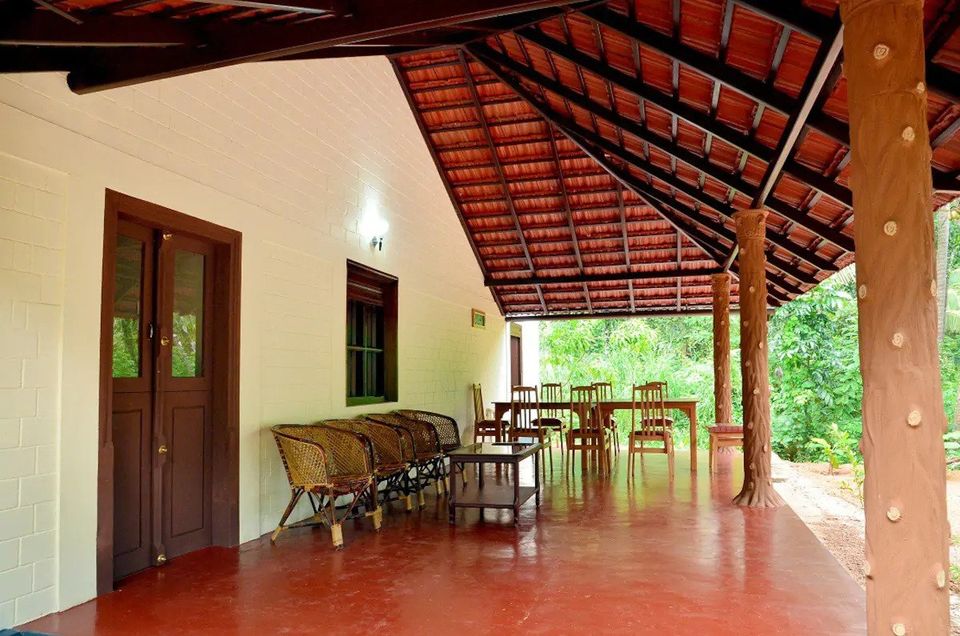 When you think of Kerala, the beaches that usually pop up in your mind are Kovalam & Varkala. But if you're keen to explore a hidden gem, then you must head off to Kannur, a coastal city in southern Kerala, which served as an ancient trading port. This gorgeous beach house is fully furnished and provides all modern amenities - needless to say, it's a perfect 'home away from home' for those who wish to escape for a staycation. Not only is the beach just a minutes walk away, but the house is surrounded by rolling hills and lots of greenery. It's a great place for bird watchers, as you'd get ample scope to spot different species of birds here.
Theyyam is a popular ritual form of worship in Kannur, and you must not miss it while you're here! Also, go for a drive in Muzhappilangad Beach - one of the longest drive-in beaches in the world and it's among those rare beaches in India where you can drive a car or a bike.
Cost for 2: 1200 INR/night
Escape the boredom of working from home, and spend a few days in this old-fashioned tiled house surrounded by coconut trees, which is just about 100 meters from the beach! Sounds amazing, right? This quaint homestay has a beautiful verandah, where you can just lay back, relax & let your senses take over. The hosts will also provide you with delicious local food that would satiate your taste buds. The best thing about this homestay is that they are focusing on sustainable tourism, and aiming towards waste management most efficiently. You can learn the art of Reduce - Reuse - Recycle while living here.
Mangalore is known for its beaches, islands, temples, and sunrise & sunset points, but you will be able to find many more interesting things in this coastal town if you are ready to explore.
Cost for 2: 800 INR/night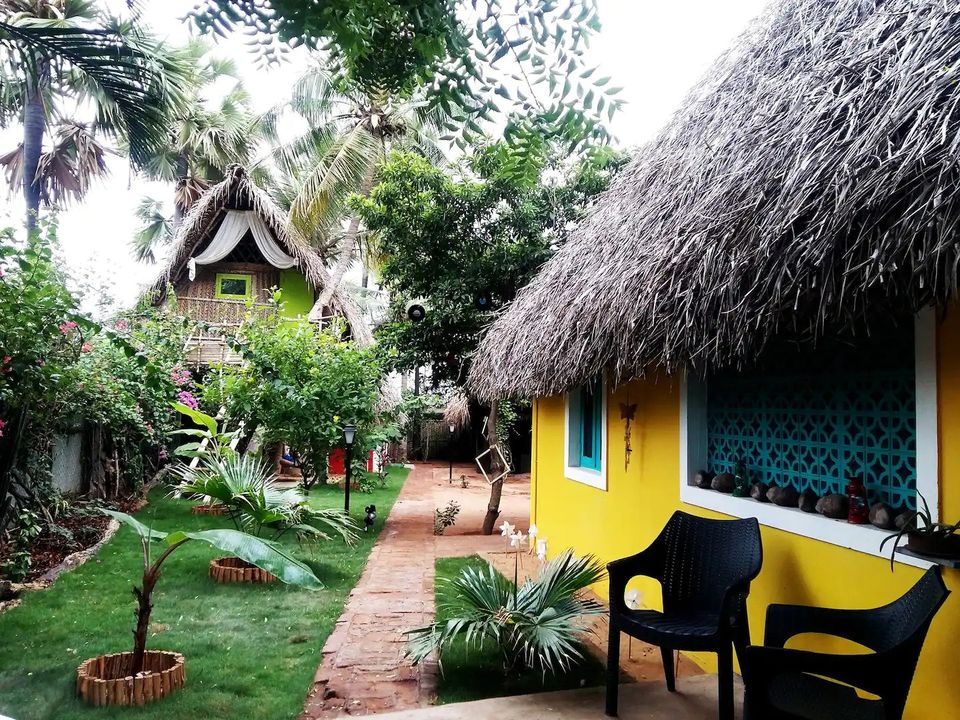 An experimental township focusing on spirituality and organic farming, self-sustainability, and eco-tourism, Auroville needs no introduction. Those who are looking for a detox in the post-pandemic times, can plan a vacay in Pondicherry and spend a few days away from the crowd, unwinding at the Dharmakanni Tropical Hut. The homestay is located at a distance of about 10 meters from Auro Beach, in a quaint neighborhood in Auroville.
You can take a bike and ride around the vicinity, enjoy delicious breakfast at the Auroville bakery and occasionally visit Pondicherry if you feel like exploring the white town.
Cost for 2: 1000 INR/night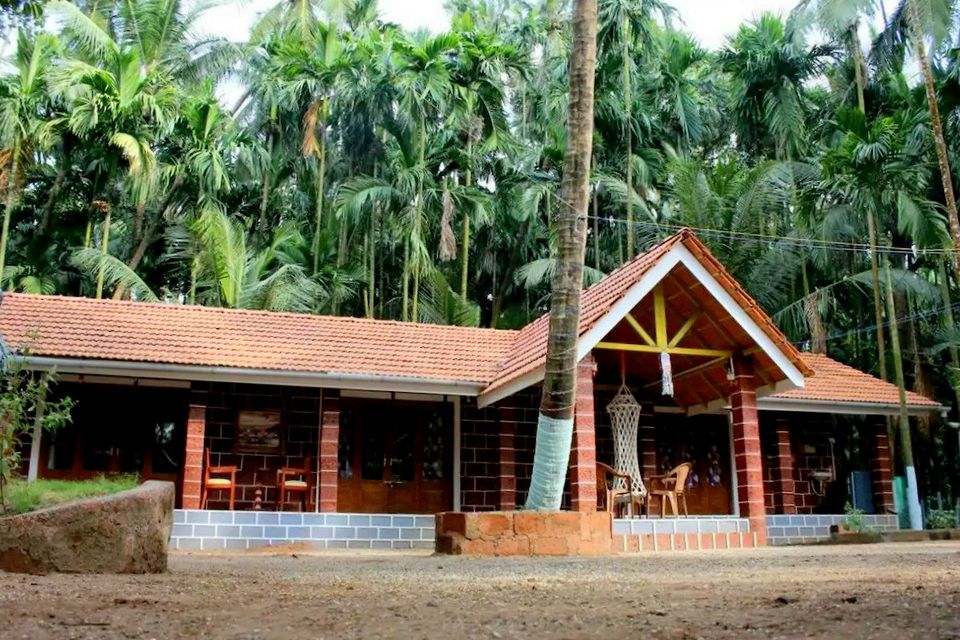 If you are in Mumbai and seeking a break from hustle bustle city life, then plan a road trip to Alibaug and escape amidst the serenity at Nivaant Cottage. Surrounded by lush green palm and coconut trees, this cottage is located by the beach and offers a peaceful ambiance where one can relax. You can indulge in practicing yoga, go for a run on the beach, eat delicious homemade food provided by the host and soothe your soul. A perfect retreat for couples and families, this cottage provides all modern amenities.
While Alibaug has become a popular beach destination, this homestay would let you unwind most magnificently, while you soak in the silence, listening to the chirping of birds and crashing of waves!
Cost for 2: 1300 INR/night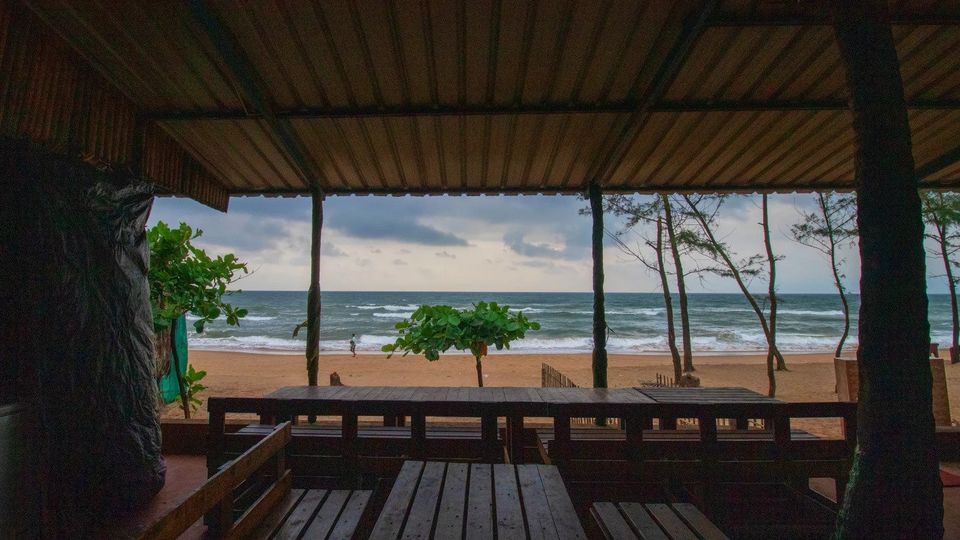 Gokarna has become quite popular among millennial backpackers, and Trippr Beach Hostel would be a great place for all those folks who are looking for an action-packed vacation, beach hikes, or just a beautiful place to soak in the sun, get tanned with a cold beer in hand! Located in the scenic Middle Beach of Gokarna, this hostel is away from the main town and thus, you can easily avoid the chaos yet spend some great time with other backpackers while living here. Musical nights, bonfires, camping and trekking trips are organised by the hostel - so you can join in if you wish to.
Trippr has 5 private cottages, one 10 bed dorm, one 8 bed dorm and two 4 bed dorms - you can either choose to stay all by yourself or share a room with others. Once the pandemic is over, head off to Gokarna and stay here, sit on the porch and gaze at the gorgeous sunsets, forgetting the woes of life.
Cost for 2: 1170 INR/night (private room), 599 INR/night (shared dorms)
Once traveling becomes safe again, plan for a beach vacay and spend a couple of weeks away from the chaos & cacophony of your otherwise monotonous life. Make sure to carry your sanitizers, wear your mask, wash your hands at regular intervals and maintain social distancing as much as possible. Until the world heals, #StayHomeStaySafe :)