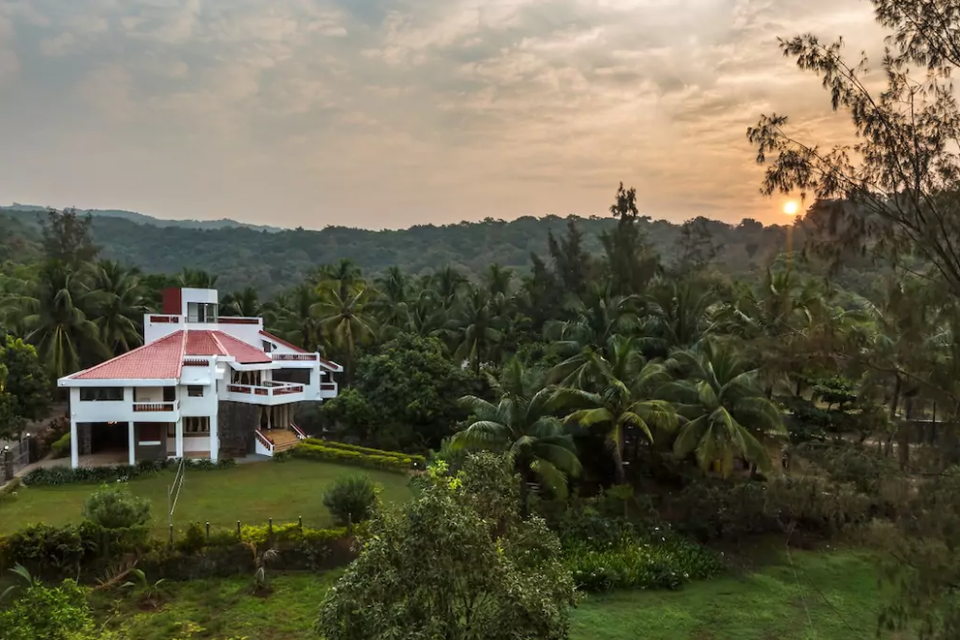 Sanskriti Villa is a spacious bungalow located in the heart of Kashid. The villa is inspired by Kerala way of life and reflects cultural and heritage vibes.
This five-bedroom villa can fit up to 15 guests which makes it a perfect option for vacation with extended family. You can all get-together and spend a bonding weekend chatting, playing games.
Where
Sanskriti Villa is located in Kashid which is about 4 hours drive from Mumbai.
Ideal For
The place is an ideal weekend getaway for people who wish to relax and unwind after a long week in some tranquil place. It is a perfect accommodation option to spend a lazy weekend with your family and loved ones while beholding the lush green surroundings. It also makes a good option for pet parents.
About property
Surrounded by sprawling lawns, the villa strikes a mesmerizing pose. Designed with elegance and simplicity, the interiors display authentic Tanjore paintings and traditional furniture.
There is a small temple in the lawns done up typically in a Kerala style decorated with traditional multi-storeyed Kerala lamp lights. There is an attached meditation room where you can give your morning a perfect start. Don't take it to be a boring building as there are plenty of things to do for the kids including indoor gaming zone.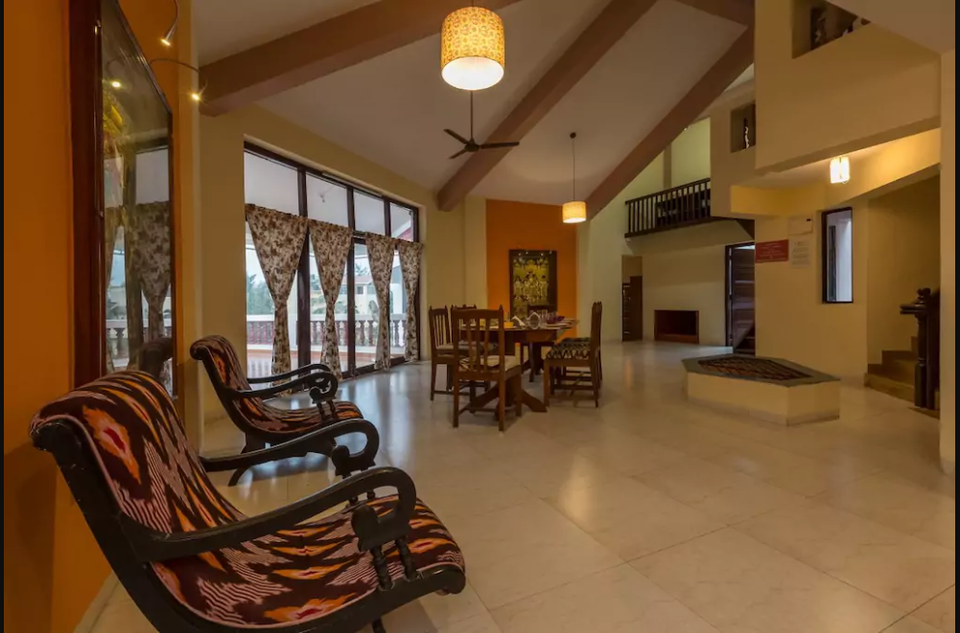 The best part about this place is that it is pet friendly so you don't have to leave your furry babies back home.
The rooms are well-lit and have proper ventilation. Though you won't find them fancy but they are elegant enough to make you feel like you are at home.
All bedrooms are air-conditioned and have attached private baths. Breakfast is included, and there is free parking too.
Best time to go
Cost
₹4000 per night, breakfast included.
What to do
Just a short walk from the villa, Kashid Beach is one of the most alluring beaches in Maharashtra. Head to the beach a morning walk or a stroll in the evening.
Located about 21 km from Kashid Beach, Murud Janjira Fort is surrounded by the turquoise colored waters of the Arabian Sea. The structure dates back to 15th century AD and sports an enchanting entrance to the fort.
Phansad Wildlife Sanctuary is home to wide species of birds as well as many amphibians, insects and mammals. As the sanctuary is not flocked with people, it is a quiet place to visit.
The Khokari tombs are three 500-year-old massive stone tombs which are a great interest for history buffs. These tombs are located close to Janjira Fort.
Getting there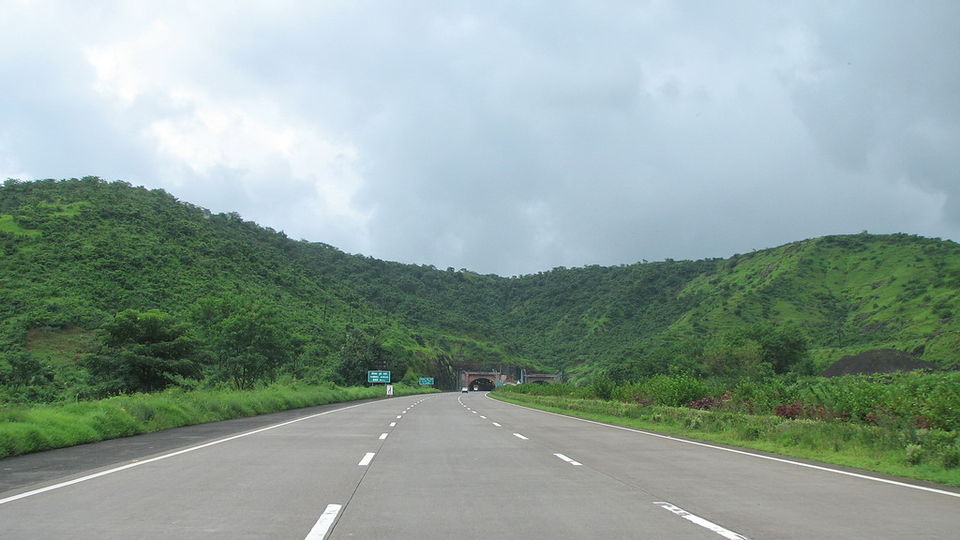 The best way to reach Kashid from Mumbai is by road. You can drive your own car or book a taxi to get there.
Have you ever been to Kashid? Share your experience with Tripoto wanders here.
Watch some amazing travel videos on Tripoto's YouTube channel.