Amazing! Beautiful! Breathtaking! Incredible!
Our World is totally of all these things and much more. There are many numbers of places for every tourist like Spiritual Places, Adventure Places, Nature Places etc . There are many unexplored and unbelievable places too in this world, also there are some places you won't believe are exists on our planet earth. Given below is the list of the top five places which exists on our planet Earth.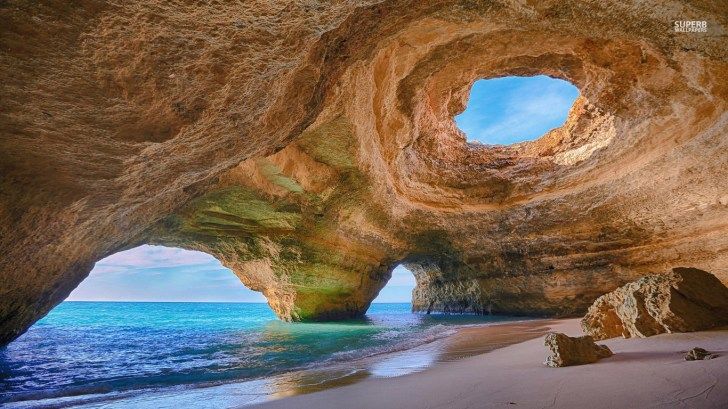 Cave in Algarve-Portugal
The Algarve in the southernmost region of continental Portugal is a must visit caves with a beach. The Cave in Algarve is the most popular and must visit tourist destination in Portugal, and one of the most popular places in Europe too.
The coastline of Algarve, which is the most popular tourist destination in Portugal, is famous for picturesque limestone grottoes and caves. Take a tour of these sea caves, some of which are accessible only by boat.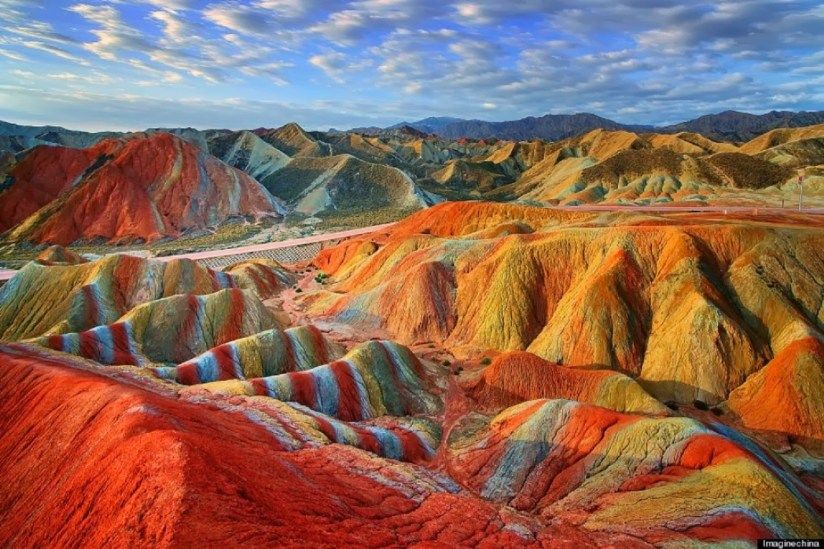 Danxia Landform-China
The Danxia name came from its various landscapes which are formed from red sandstone located in China. The landform covers many provinces in Southeast China. The Danxia landform gets its after Mount Danxia, one of the most famous examples of the Danxia landform. A very interesting feature of Danxia landscape is the development of numerous caves of various sizes and shapes. It is one of the best visit places to be visited in China.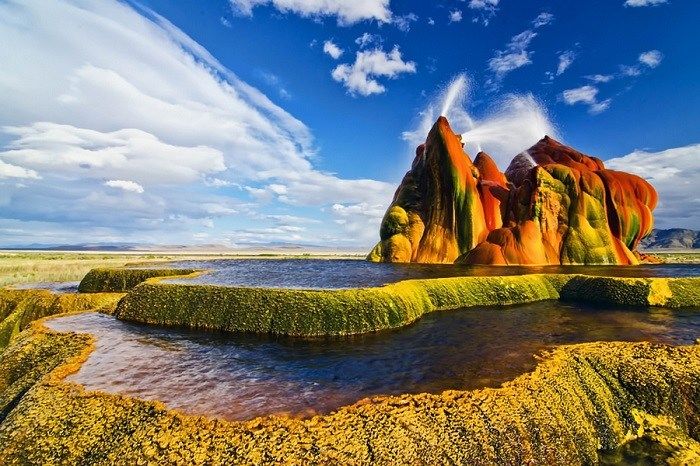 Fly Geyser-USA
Fly Geyser is Located in Nevada in the USA ,Fly Geyser also knew as one of the state's coolest attraction . The Fly Geyser is just a man-made small geothermal Geyser well in the early 1900's and it was accidentally made by Well Drilling.
The geyser contains several terraces discharging water into 30 to 40 pools over an area of 74 acres. The geyser is made up of a series of different minerals. It's really an eye catching place in Nevada.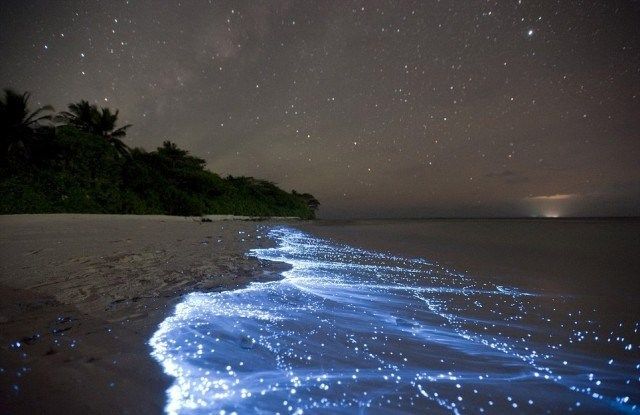 Glowing Beach-Maldives
The Glowing beach is probably one of the most popular attraction in Maldives. The place looks straight out of some fairy tale. The sight of glowing sea at night is unique and gorgeous.The mesmerizing shining water looks like a mirror, that reflects the sparkling stars above. This Place will definitely inject a little spark in you. Also, this place seems like to be a perfect Honeymoon Destination. You can spend your weekend with your family, friends and loved ones.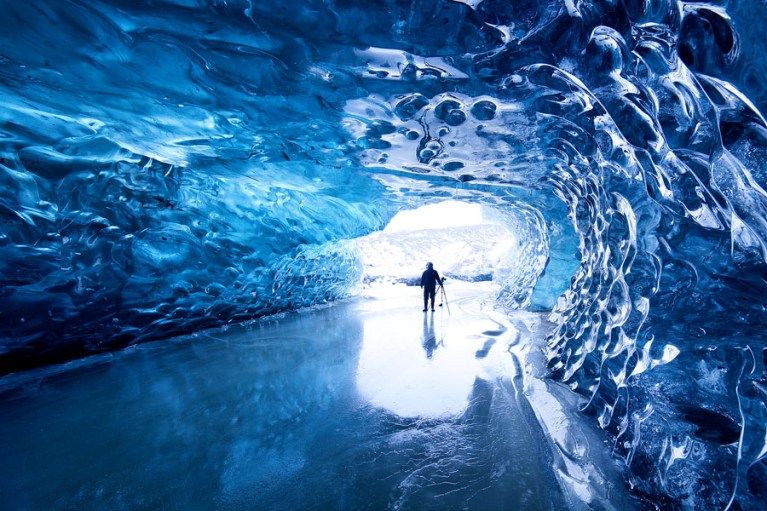 Ice cave-Iceland
An Ice cave in Iceland is also known as Crystal Caves. Once inside, though the views are absolutely breathtaking.
Ice Cave is not only for photographers but also for those who want to explore the unique atmosphere of a wondrous world of natural ice sculptures and formations. As a result, this place is a perfect spot for adventure seekers. This place is full of adventure and fun.

Note- You have to take permission before going to these places. Also, all the above information are taken from internet research.
Source- My Own Site