As the rains started pouring in we could not stop ourselves from stepping out!! And what could be better than going on a trek (Given we are getting heath cautious as well :P)
"Fill Your Life With Experiences, Not Things.
Have Stories To Tell, Not Stuff To Show."
After a lot of research on undiscovered treks nearby Mumbai, we came across Sondai Fort trek and we just left on Sunday Morning which turned out into one of the best experience we could have…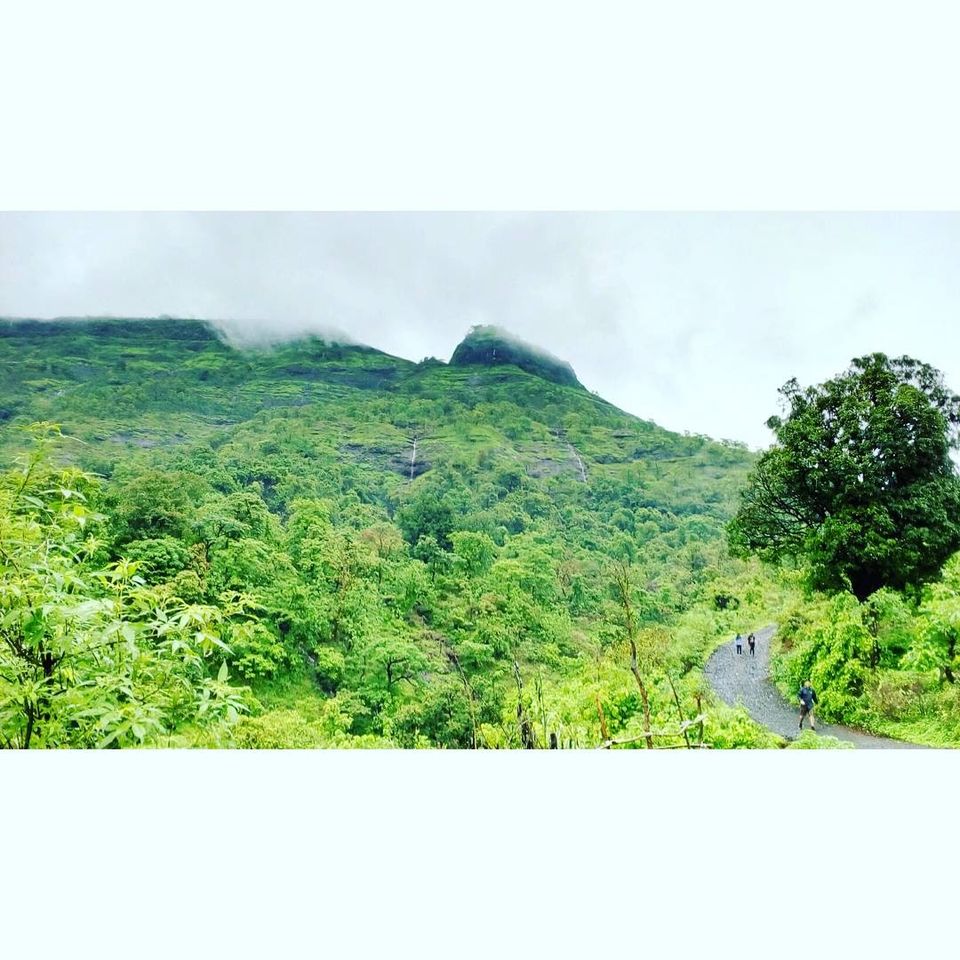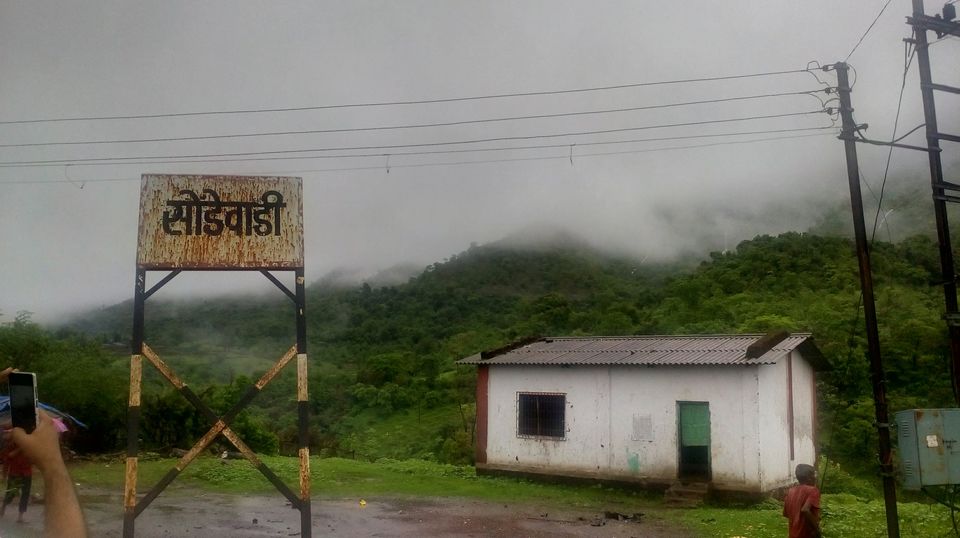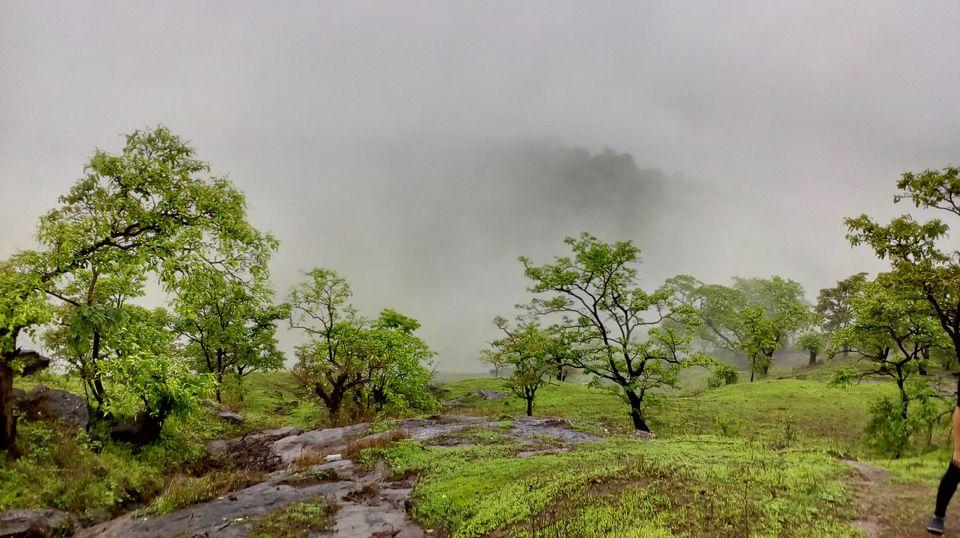 About the Journey & Location:
The fort can be reached via 2 ways:
Via Sondewadi
Via Vavarle
We decided to drive on our own. So we opted for way via Sondewadi as the road is in good condition and the view is scenic. The driving time was 2 hrs and the distance is 68Km (Considering we started from Parel) Old Mumbai Pune Highway is recommended to reach Sondewadi.
By Train:
If you are coming via train then alighting at the Karjat station, walk towards the Kalyan end and come out to the East side. By taking auto from here we can reach to the Sondewadi village which is about 9 km.
By Auto (From Karjat):
One can take 6 seater auto or ST from Karjat Chowk and alight at the Borgaon Phata. A walk of 3km on the road along Morbe Dam takes us towards the Sondewadi village.
The Trek:
Sondewadi is a small village with approx. 50-75 Houses. We parked our car at the village entrance and found some locals waiting outside to talk to us.
From locals we got to know it is not a fort but it was a used as a watch Tower. There is temple on top for "Sondai Devi" and locals worship this Devi. Previously people used to climb all over the rock with hands but now they have made a staircase for ease of access.
After the discussion, we headed for our trek. The trek had rocky roads, slippery stones, ways through waterfalls and red soiled pathways. After 15 min of climbing we reached on a plateau where a path from Sondewadi & Vavarle Meets. From there onward only one way goes to Sondai Fort. You can see the lamp-post from here which is your destination!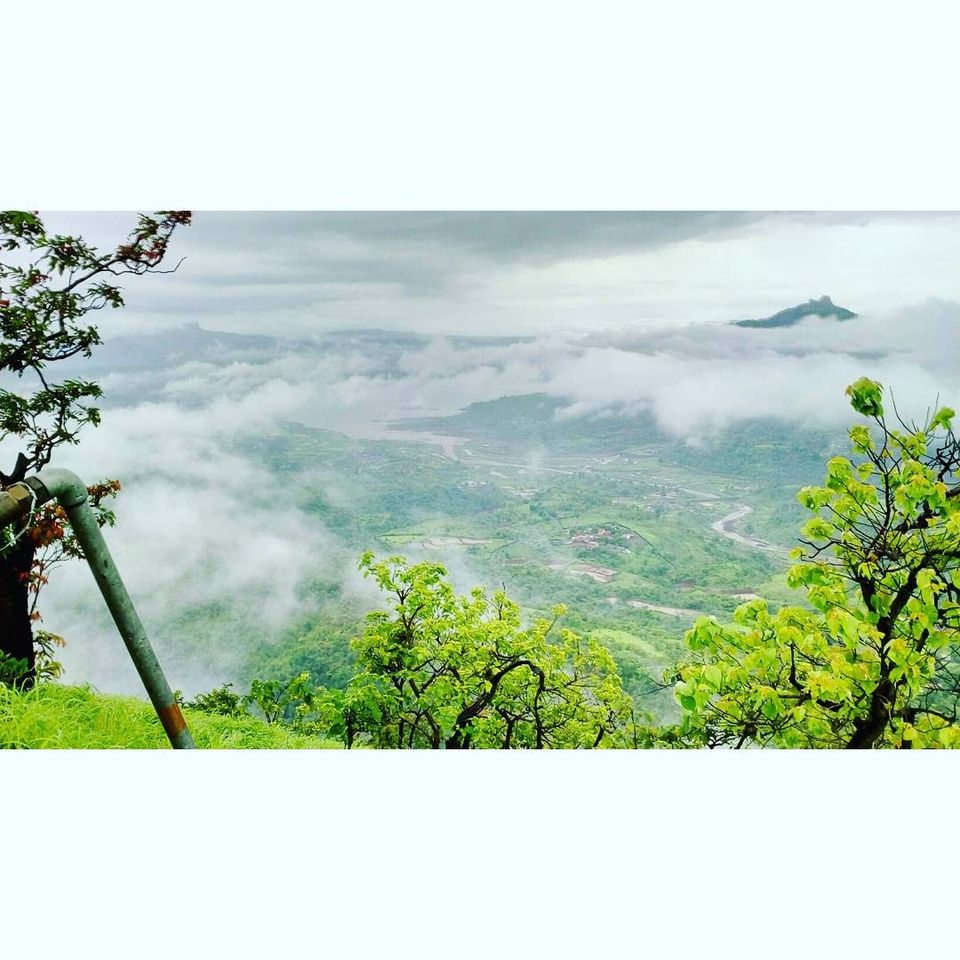 On this way we came across some beautiful views of the surroundings and the waterfalls with fresh and warm water!!
Another 35-40 min of walk and we saw the ladder!! Yaayyy!! We knew we were closer ???? The staircase is done up in M.S. and has a steep slope. But the view from it is to die for.
After climbing the first staircase we can spot a water tank, which we assume people used to fetch water from! Although now the water did not even look like one can drink. After this another staircase and you have reached your Final Destination!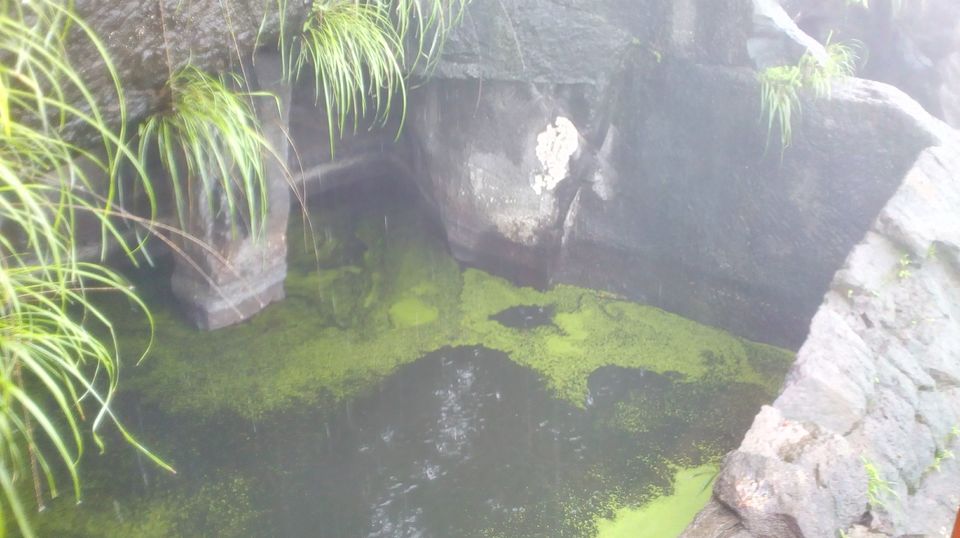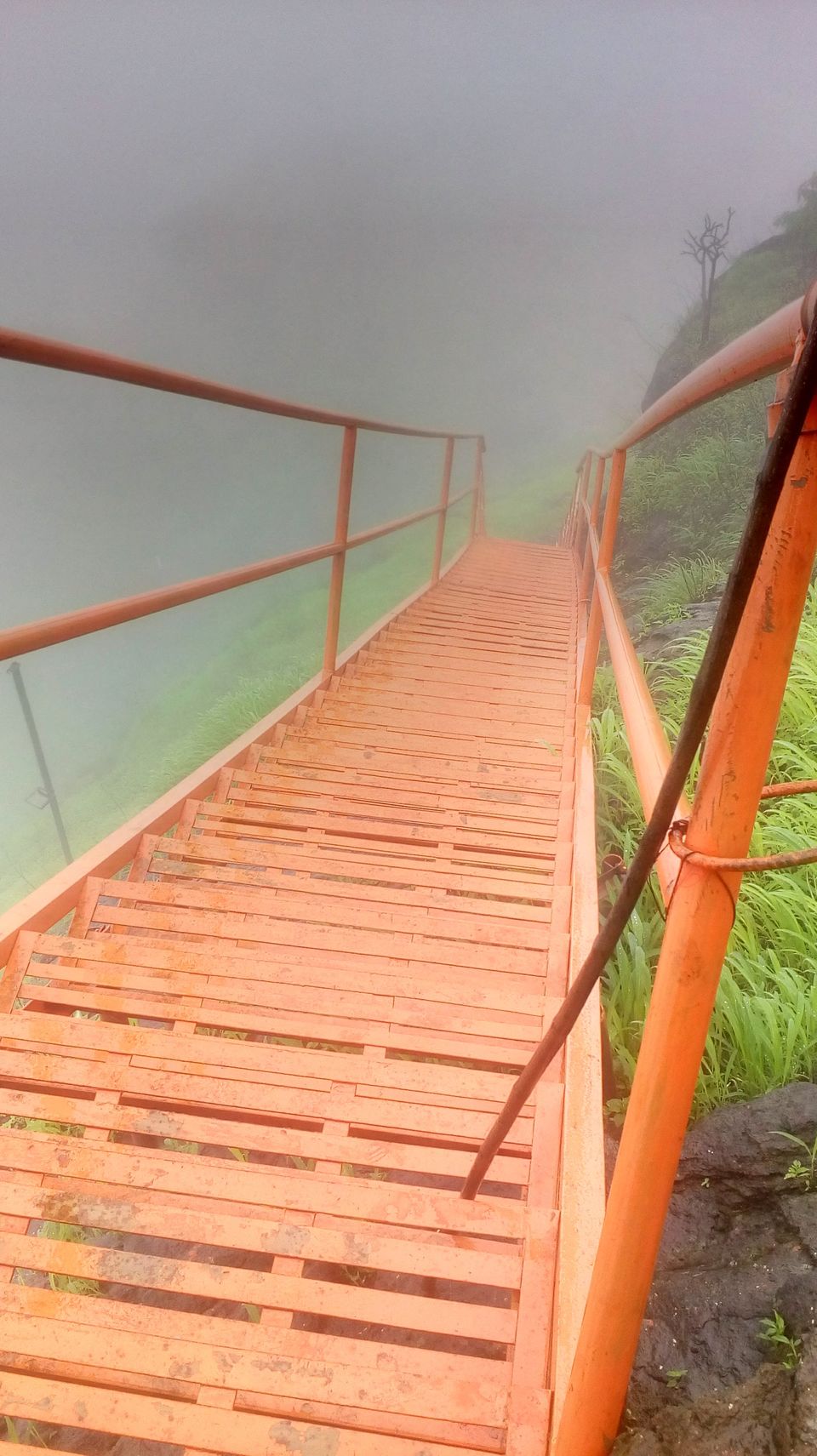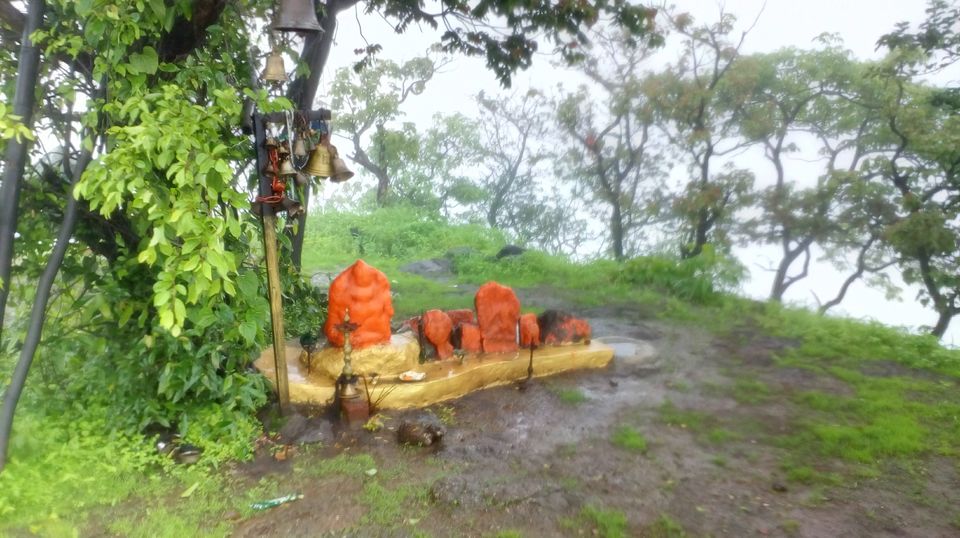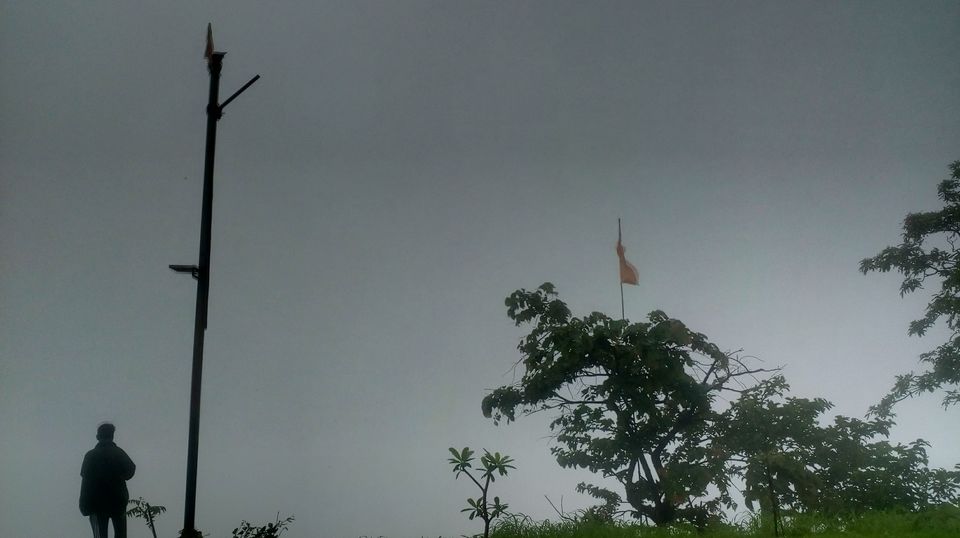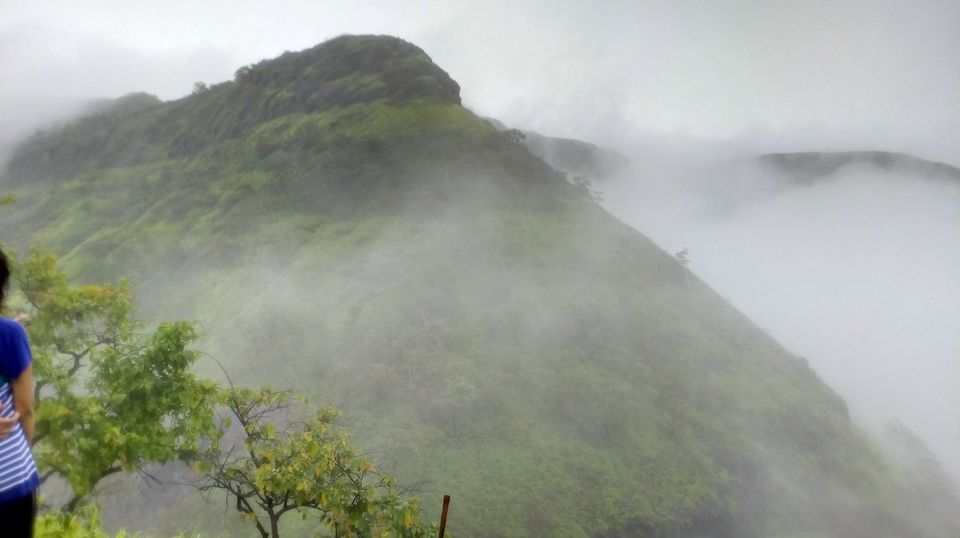 On the top there is a small worship place of Sondai Devi. Rest of the plateau is not huge. So if too many people come it will be difficult. By the time we reached the plateau, we were in the clouds. The whole area was covered with clouds. It was one of the peaceful experience we had in lifetime! (Check out pics)
From the top we can see the valleys all around covered with clouds, Sondewadi and backwater of Morbe Dam!

Nothing can beat this view. After the soaking in this view, we started our way down. (As we saw a lot of people coming up :P) The experience of this trek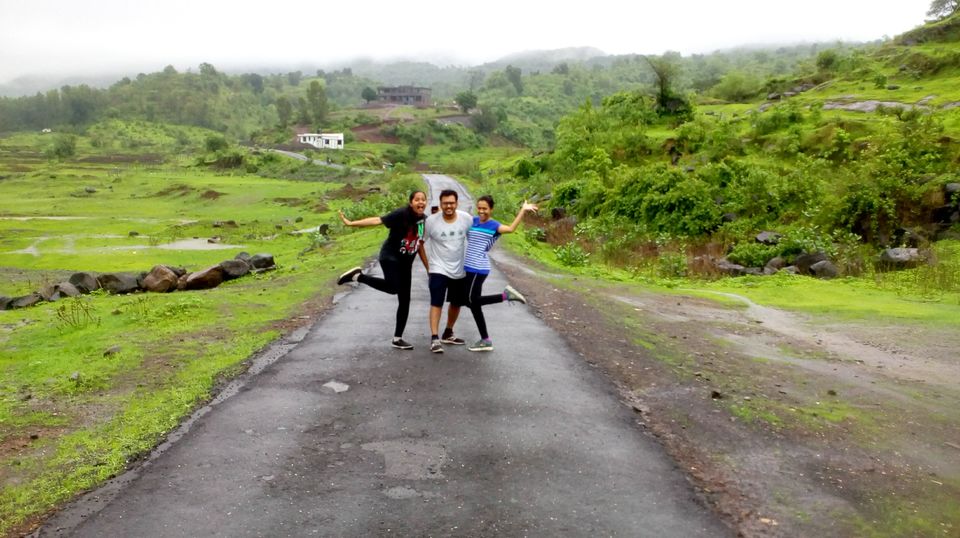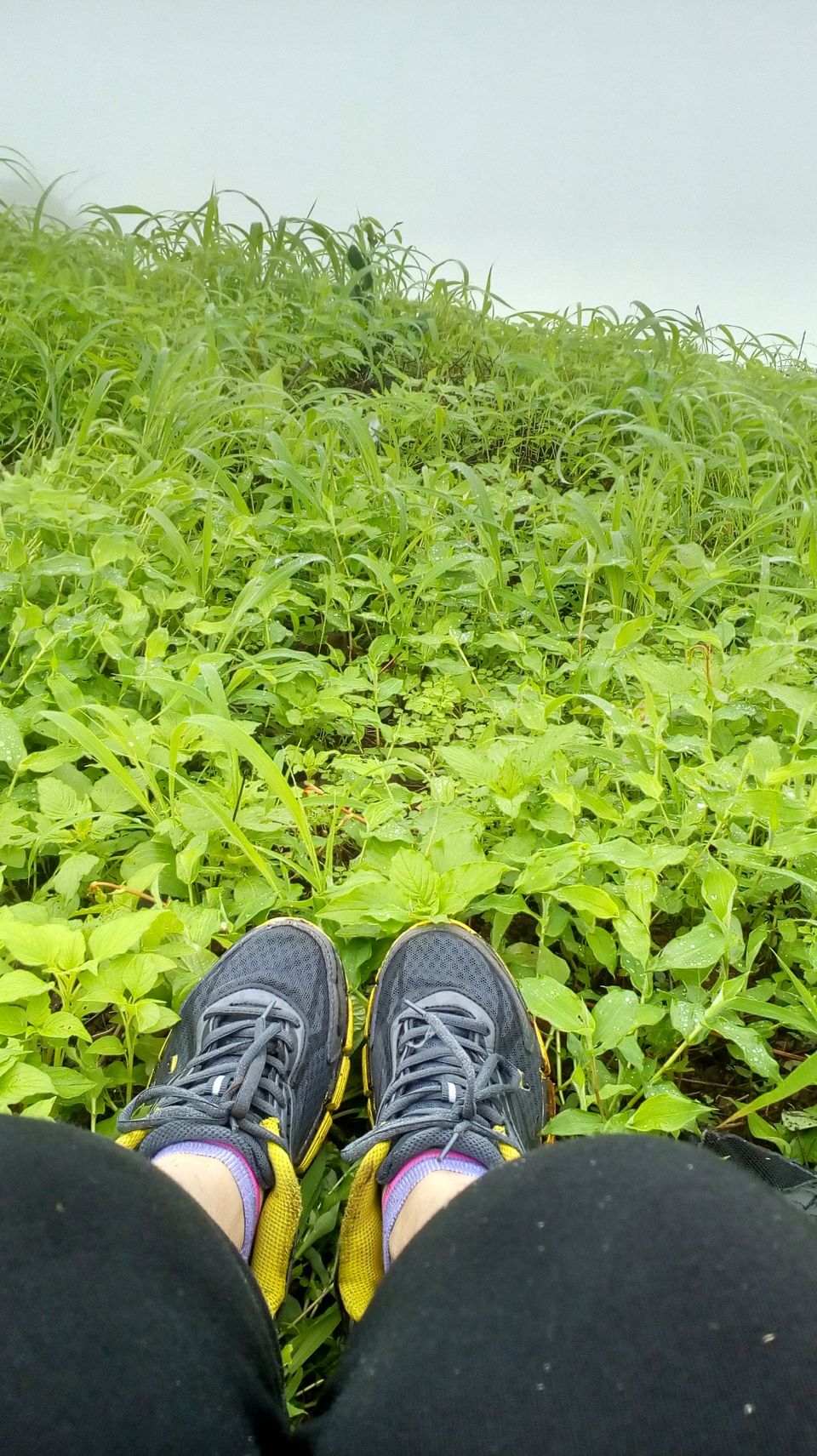 Time Taken:
This trek can be completed in 2 – 2.5hrs (Including both ways) and this is an easy trek.
Accommodation:
There is no accommodation available in the Sondewadi. It is a single day trip and if One can look nearby in Karjat as there are many options available.
Food:
For the trek do carry water and food (I know it is obvious) but actually there and no food joints nearby. Ideal will be banana, biscuits and some juice. (Pls do not throw anything around.) This place is not at all commercialized and I just hope it stays the way it is.
While returning we had our lunch at the Malvani Kinara, which is situated on Mumbai Pune Old Highway and had some good variety in food.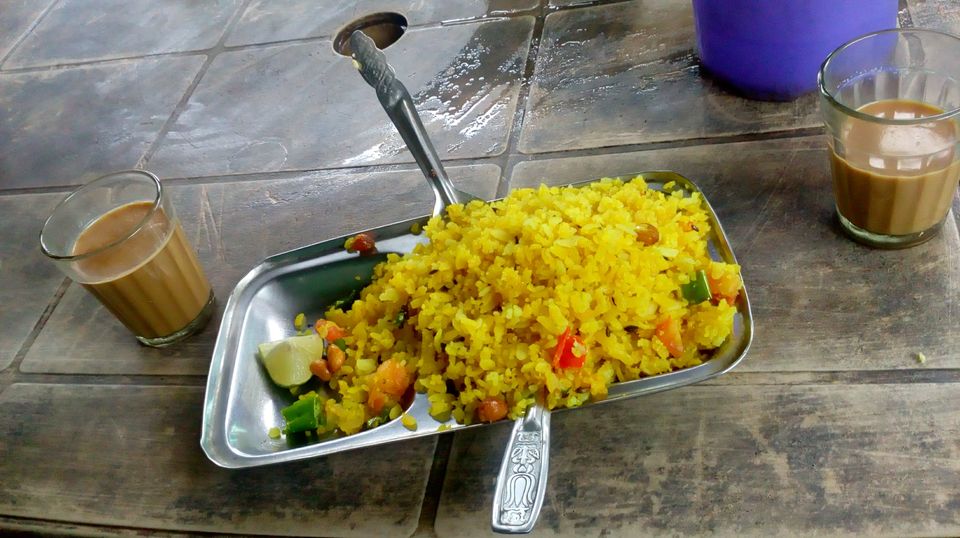 Around Sondewadi:
There are many things one can do in the surrounding area
1. Visit Palasdari Dam and eat at the Kinara Hotel which gives the beautiful view of the dam.
2. One can visit The art Village which coming up in the Karjat Area
3. Head to Radisson Blu, Karjat to enjoy their Happy Hours ????
Or just simply enjoy the long drive!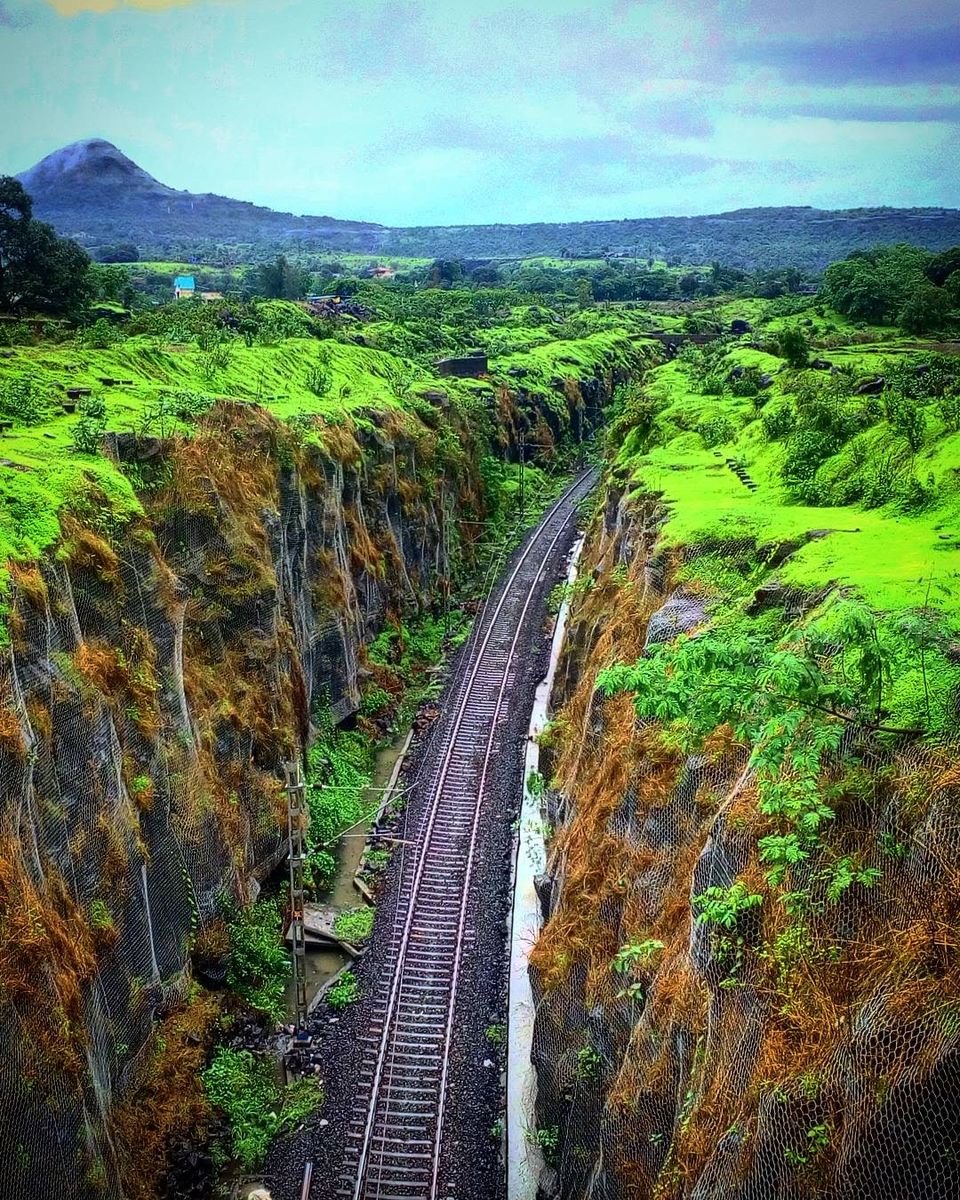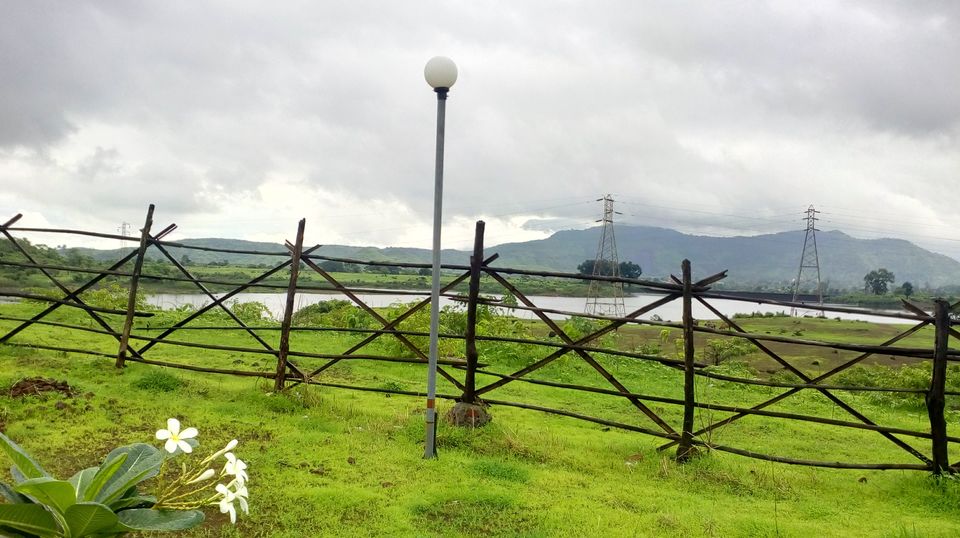 Step out this monsoon & enjoy this un-explored paradise Karjat!!