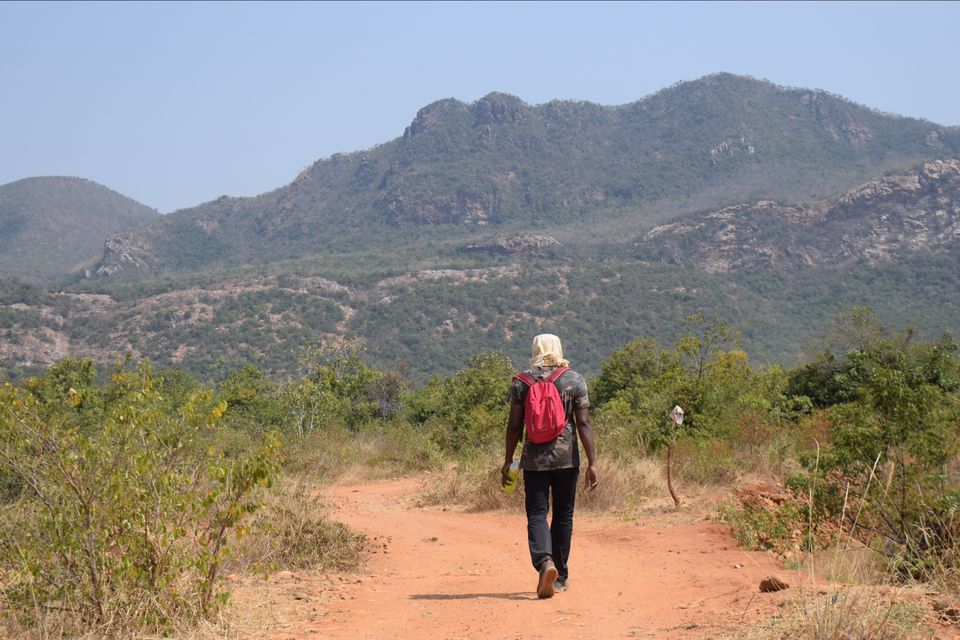 We reached the base camp for our activity by 7:30 AM. It is an ashram named aarogyan. They charge for the services provided includes food and accommodation. The day started with Team Building activity in which all the students took part with great interest. The first activity was Name Relations by which we all came to know about each other and their special talent which ensured good relations. Later we were divided into two groups and we played Tug of War.
We had our breakfast and started to our trek to waterfall which was 4.2 kms far from the base camp. One of the most exciting activity is Trekking to the Waterfall. These hidden treasures are well preserved and display distinct natural beauty as they are not easily accessible, one has to trek to reach these waterfalls. Trekking to the waterfall is an adventurous activity as it involves walking through the jungle on narrow trails. The beauty of these waterfalls was breathtaking, all the hard work and trekking became worthwhile once we reached the waterfall.
It was extremely refreshing to stand near the waterfall. The path to reach these natural pools will be covered with water during rains. So, the best time to visit these natural pool are, march to July. We reached the falls by 11:30 AM and had kayaking for an hour.
We enjoyed in the pool till 1:30 PM and started our way back to the base camp. Finding the path through small trees, taking breaks in between to hydrate, cracking jokes, capturing moments where ever require.
We had a lavish lunch by 2:30 PM and progressed towards the next activity in the pool. We were divided into teams and played some water sports in teams which ensured proper team coordination.
We played till 3:30 PM and then took part in Well jumping. All the students took part in the Well Jumping. Initially many students refrained from jumping but later everyone enjoyed the jump more than once.
We had a short snacks break after the activity. The next activity was archery. Archery is an enjoyable activity, as while you are learning how to shoot the arrow to the target you are simultaneously developing and building skill sets likes gauging, team effort, focus and concentration which enhance your ability to do your day to day activities.