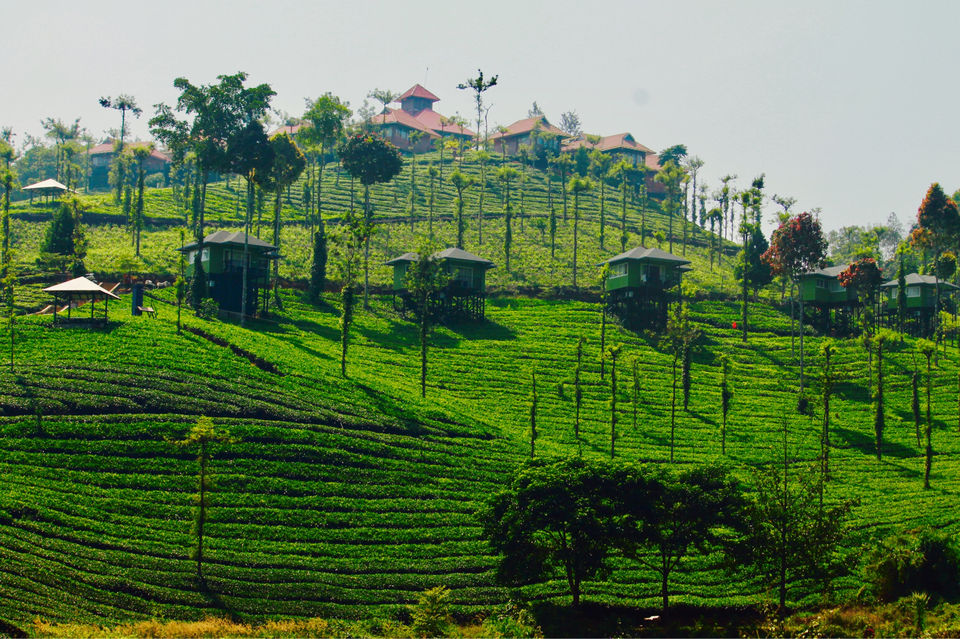 With this short trip, even I got chance to feel the aroma of Kerala. My better half's love towards greenery, valleys and mountains, gave me a thought to plan this short and sweet trip.
Here is our route to the resort from Hyderabad, via Bangalore, Mysore, Gundalpet, Bandipur, Gudalur, Devala and finally Wild Planet Jungle resort.
This luxurious resort located in the middle of a dense rain forest. Nestled in the natural beauty of the wilds, Wild Planet Jungle Resort is located at Devala, T.N., (The Cherrapunji of South India), in the Nilgiris, the border of Wayanad Hills ( Kerala) and Mudumalai Tiger Reserve (T.N). It is an iconic Indian retreat, set in 100 acres of land which is hidden inside the secluded 3300 square kilometers of tropical rain forest in the midst of Nilgiri mountain range - the meeting point of Eastern and Western Ghats.
Wild Planet is truly of a kind, all inclusive Indian eco lodge which is surrounded by forest and is one of the most remote, adventurous, romantic and unique resort one can ever come across. At Wild Planet, guests take the road less travelled and will find unprecedented solitude, serenity, rest, relaxation and refreshment. The green blanketed misty hills cleanses the mind, soul and body. The resort setting is picture-perfect with a dramatic, finely embroidered luxurious living in the ruggedness of the jungle.
I would suggest everyone to plan for minimum of two days, to enjoy and explore the beauty of Nilgiris and do some adventurous activities that are organised at the resort, and I promise, you'll never know how time flies off. This is a great place where whole family of all ages can come and enjoy to the maximum.
As we were already late to reach the resort, before we reached there, we called upon the manager and asked to arrange lunch.
After reaching Devala, you'll be diverted towards amazing Tea plantation hills, you'll pass through the widely spread Tea and Coffee estates. While you enjoy the beauty of the valleys of tea gardens the road gets narrow, and makes you feel that you are trekking the hill with your car .. LOL ... As soon as you reach the parking place, Ford Endeavour will be ready to take you to the resort. Even though the resort is just 2 kms away from the parking place, it will take you minimum 30 mins to reach there.
As soon as you reach the resort the staff will greet you with a wet scented cloth to wipe your face and a welcome drink. After finishing your formalities of signing and if any payments, then the assisting personnel will hand over the activity list with timings. Boys will be ready at the reception to guide you to room.
While we were settling down in the Hill Top Cottage, restaurant staff sent delicious, finger licking food to the room. Without delaying we quickly finished our lunch and started exploring the resort. We roamed the entire property, everywhere staff greeted us with a pleasant smile and patiently answered every question we asked. At 7:30 most of the guests gathered at the camp fire, after spending some time, sharp by 8:30 p.m., dinner buffet commenced. After having tummy full delicious food, we went to bed.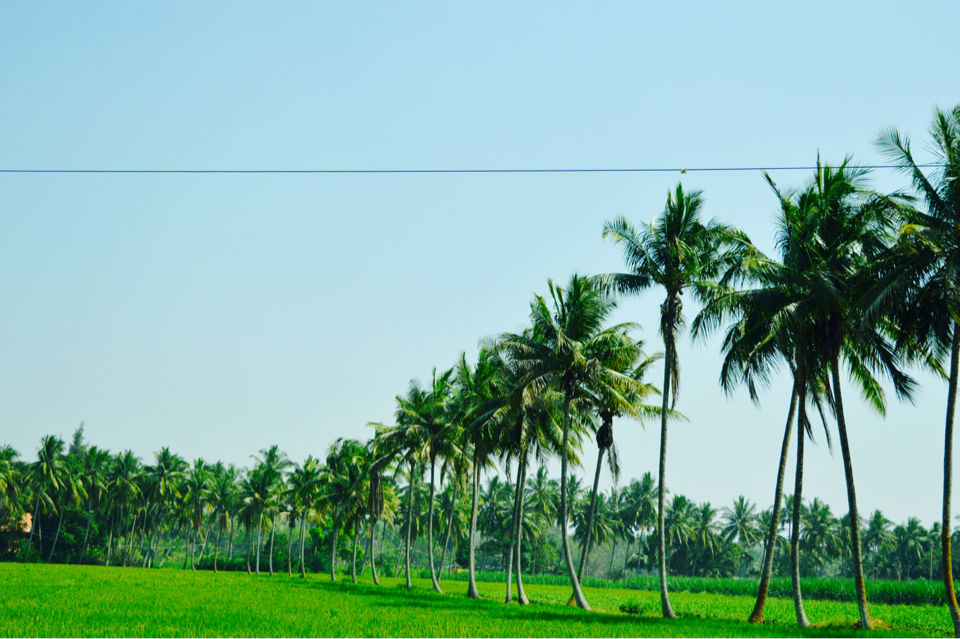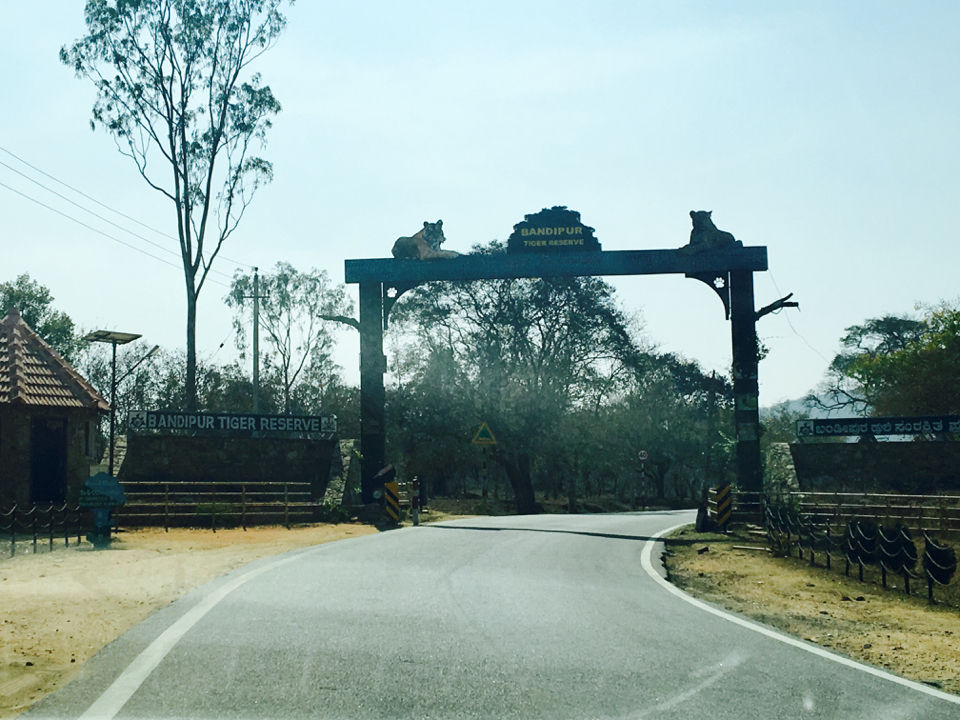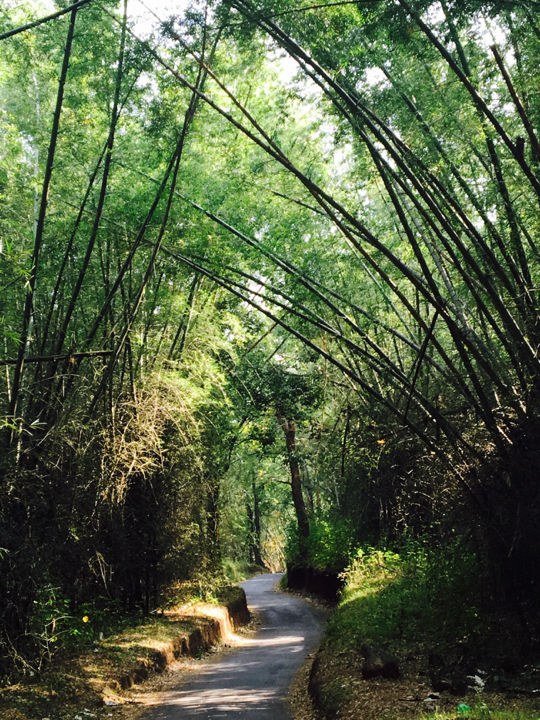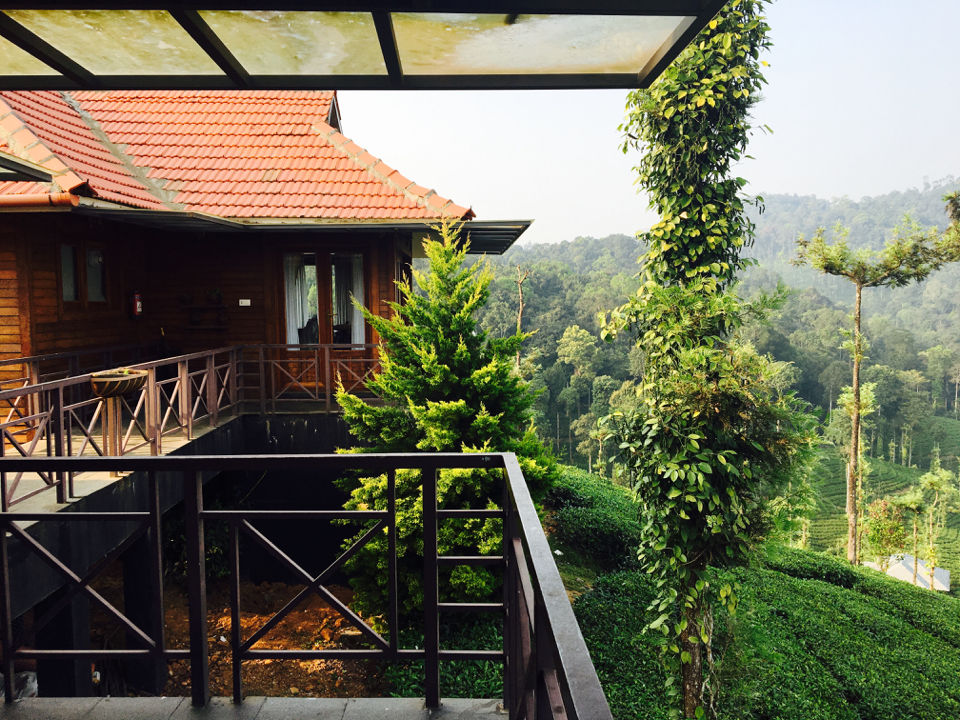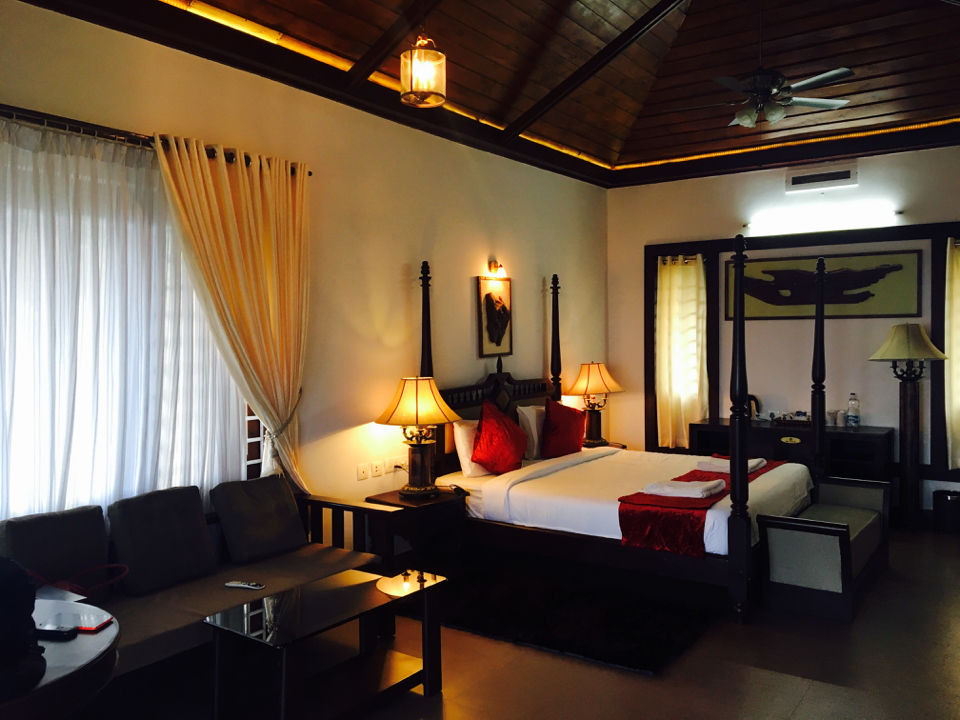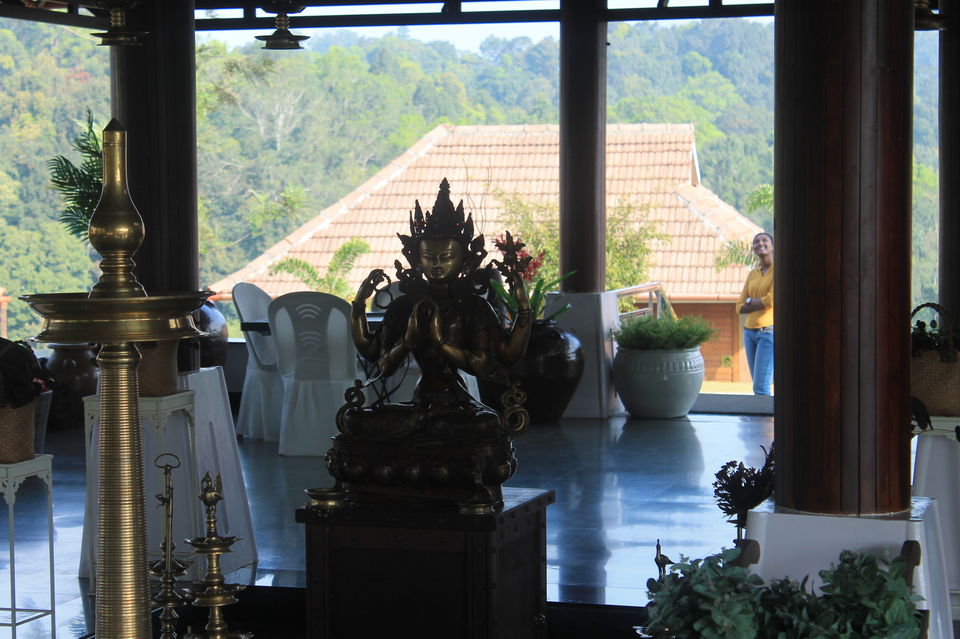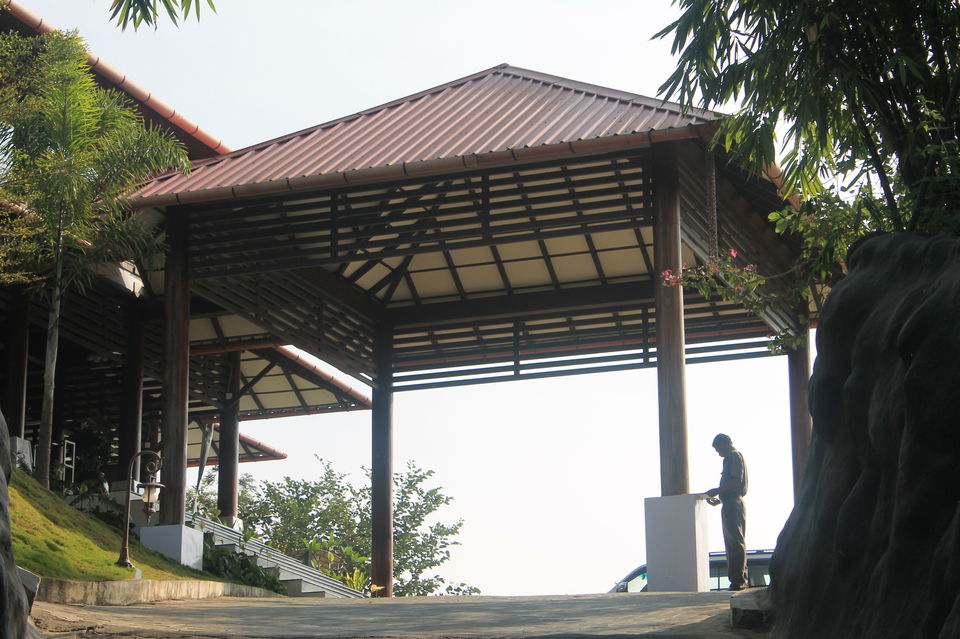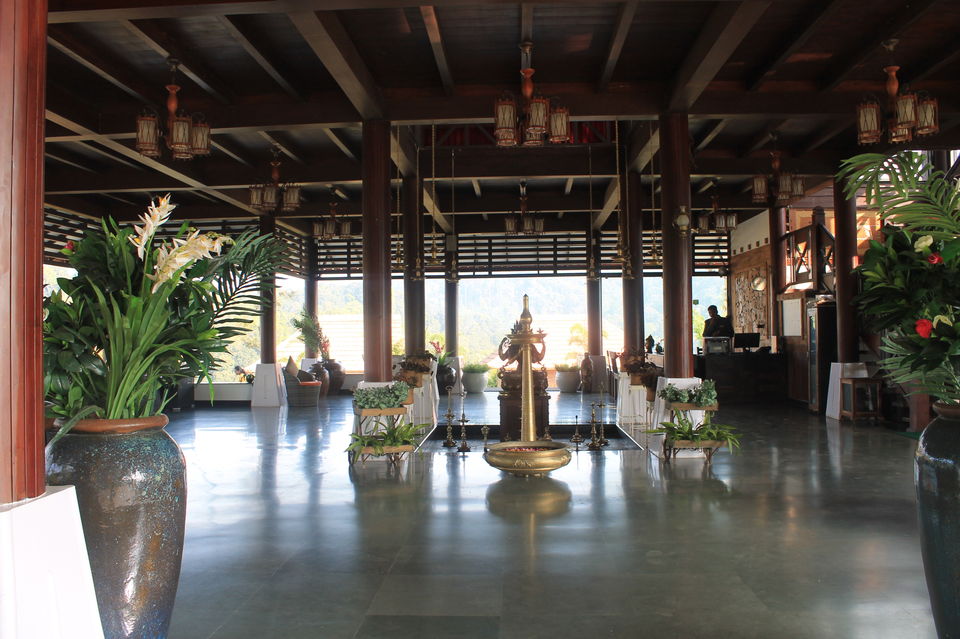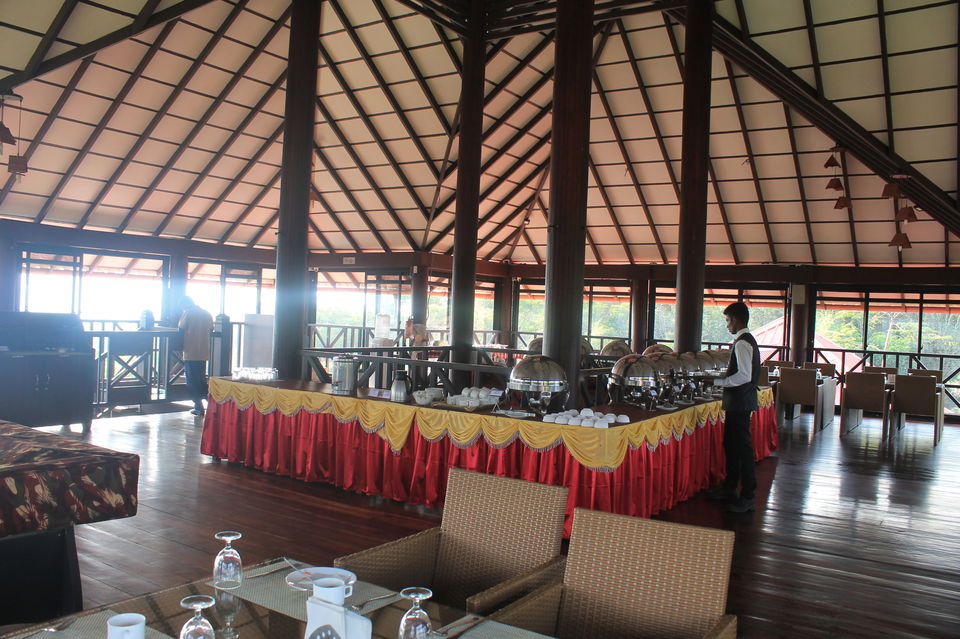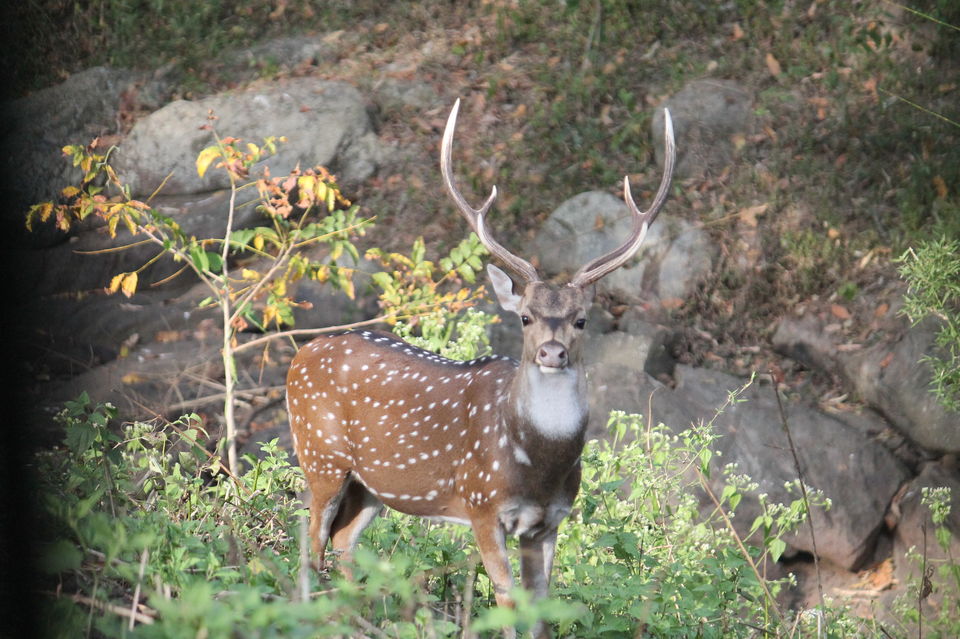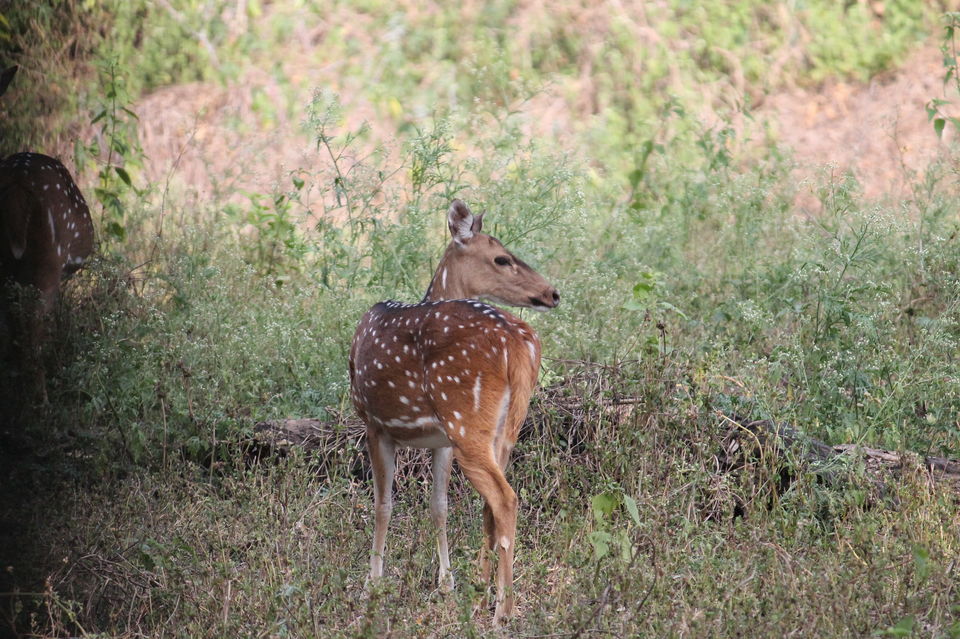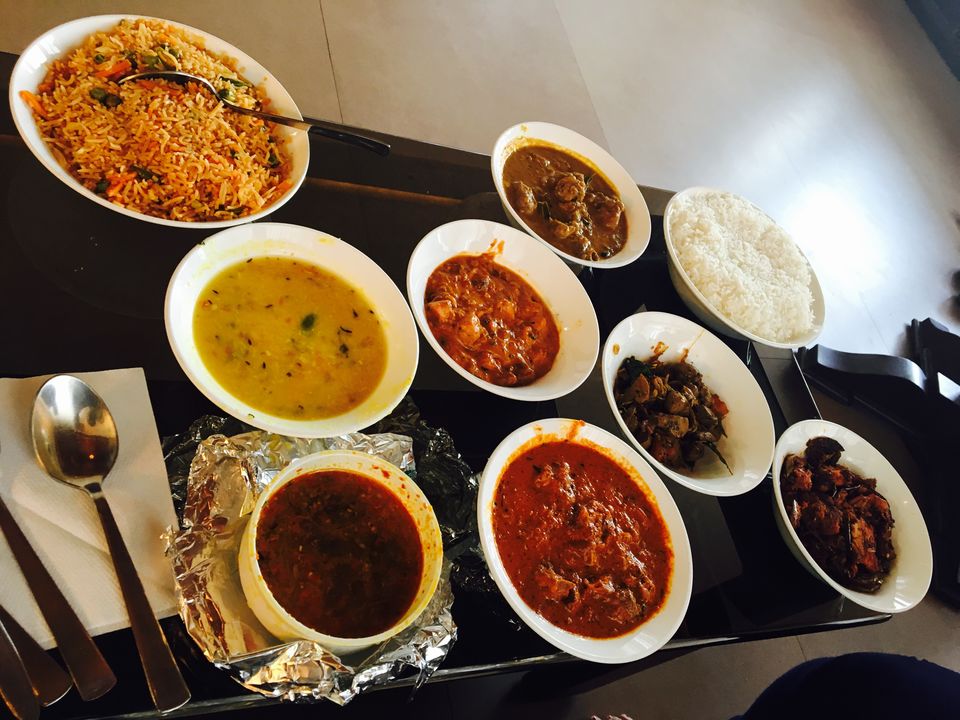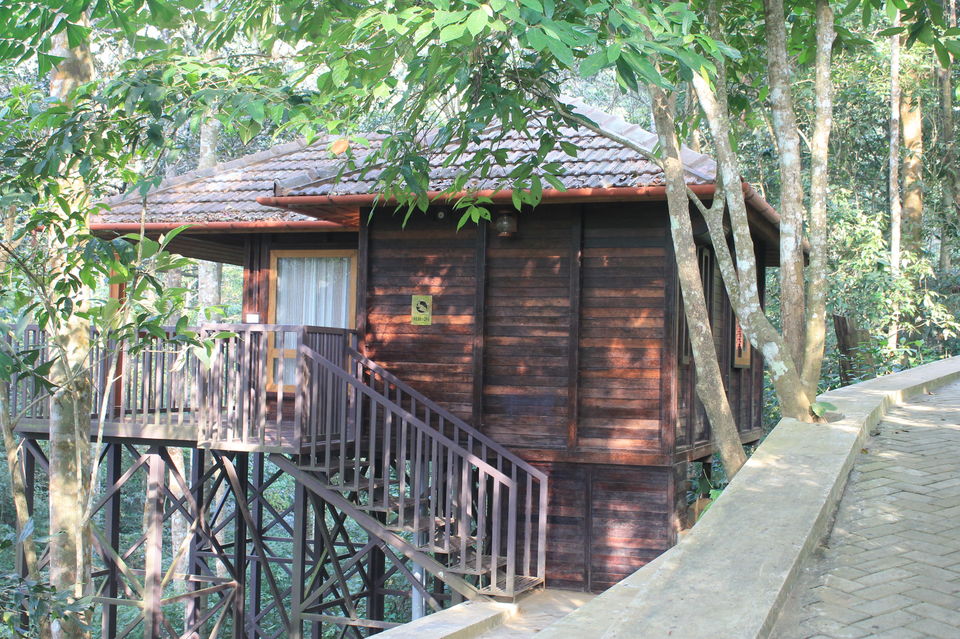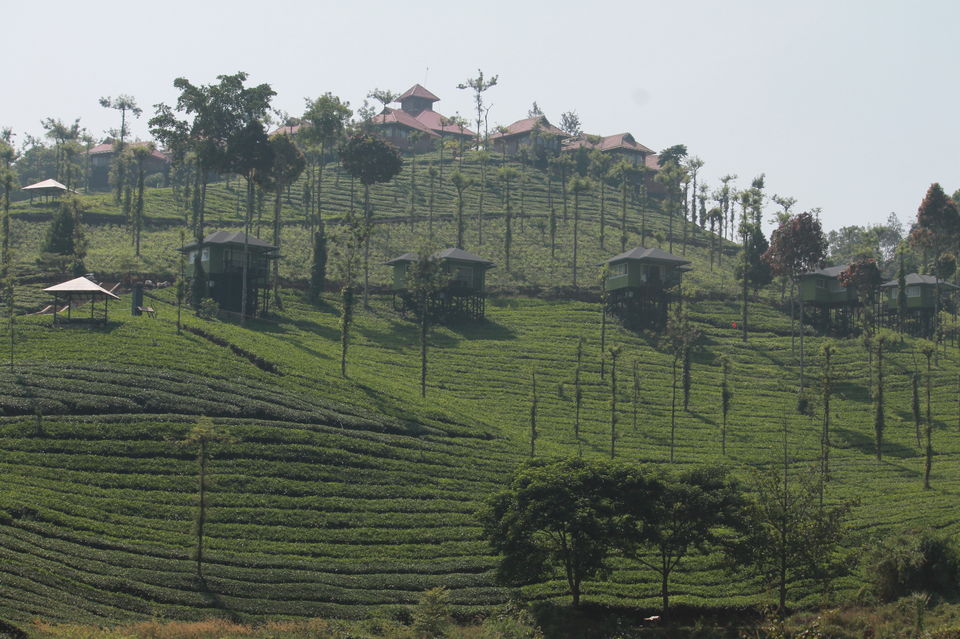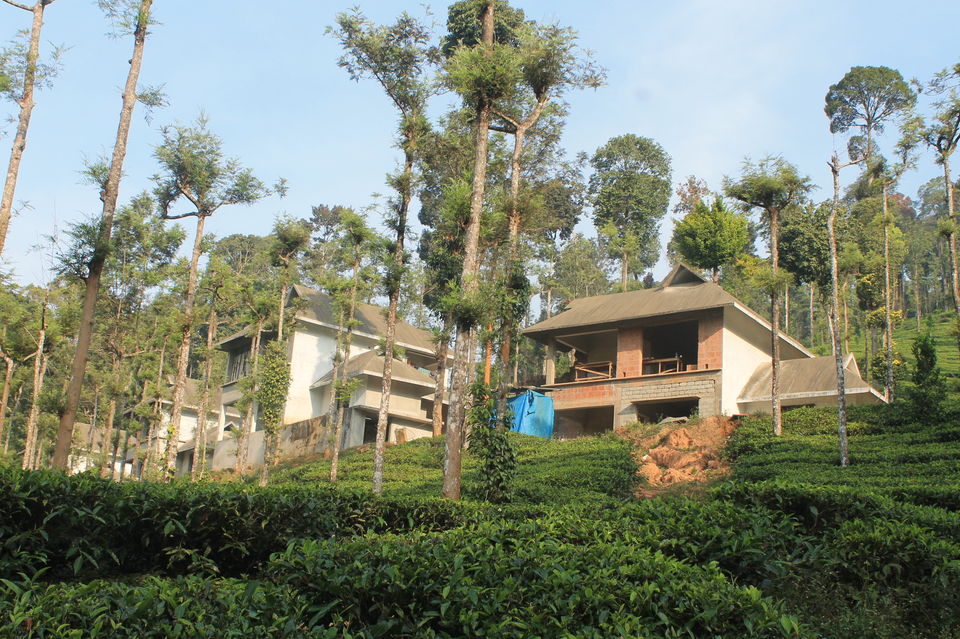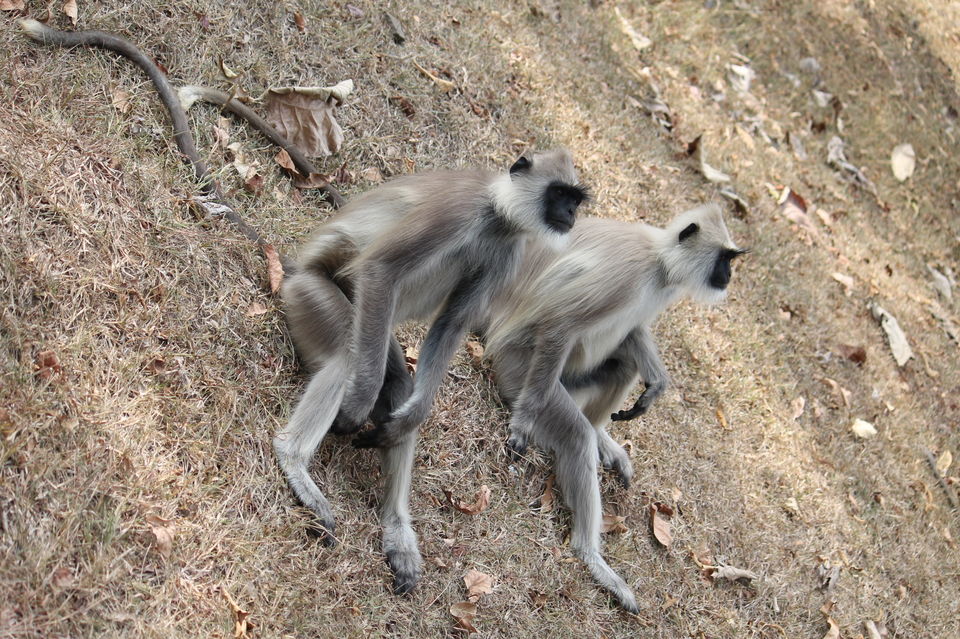 We rose early in the morning before dawn, while we were talking in the balcony the Sun started raising slowly, it was a stupefying moment, and in the background sounds of birds made me feel like A.R. Rahaman music. ..... Quickly we got freshen up, finished breakfast and headed to "Jungle Walk". It was a great feeling to go around in the deep forest.
Along with the Jungle walk, there are many activities, like Natural walk, River Crossing, Floating Bridge, Archery, Fishing, Trekking, Zip line and Kayaking. You will see a big swimming pool as well. It was another wonderful feeling to watch big mountains on one side and Tea estates surrounded while swimming. Apart from these you have some more activities like, Badminton, Volley ball, Carroms, Chess and other board games.
After spending 48 hours of great time we bid adieu to resort and were back to our busy lives.