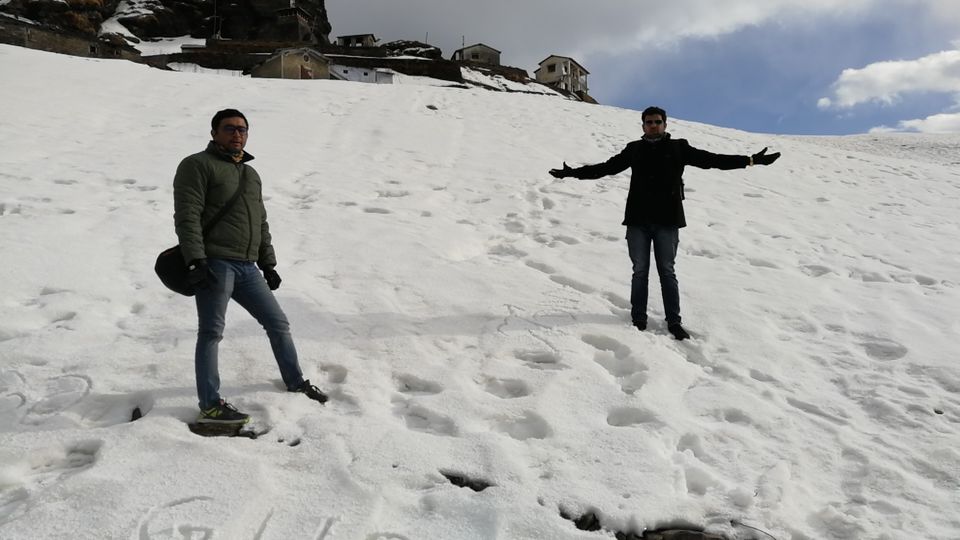 After long time Me, Danu and Maniya(Nick names) kicked our Bullet. This time for Tungnath and Chandrashila- Uttrakahnd.
Yes we were double minded because it was 'Holi' vacations and our families were waiting for us. But it did't take much time to convince our self to choose trip to Awesomeness.
We had started our journey from Haridwar at 3 o'clock and as always we choose chilla's route. This is an hilly route form Haridwar to Laxman Jhula-Rishikesh via Rajaji National Park.
Near Devprayag, road was under construction and it made us wait for almost an hour. But that did't make difference because that day we had to reach Srinagar Only. And we reached at Dinner time.
Day 2: We started from Srinagar and take a halt for Breakfast at Rudraprayag. Once again we take a divert from NH and take a different route via Makku from Bhiri to feel real hills. Trust me decision to this route was icing on the cake.
Finally we reached at Chopta and start tracking at 2:00 PM and Snow fall begins. It seemed that Snowfall was waiting for us. For everyone it may be not that much excited but for me it is because i had never seen falling snow before.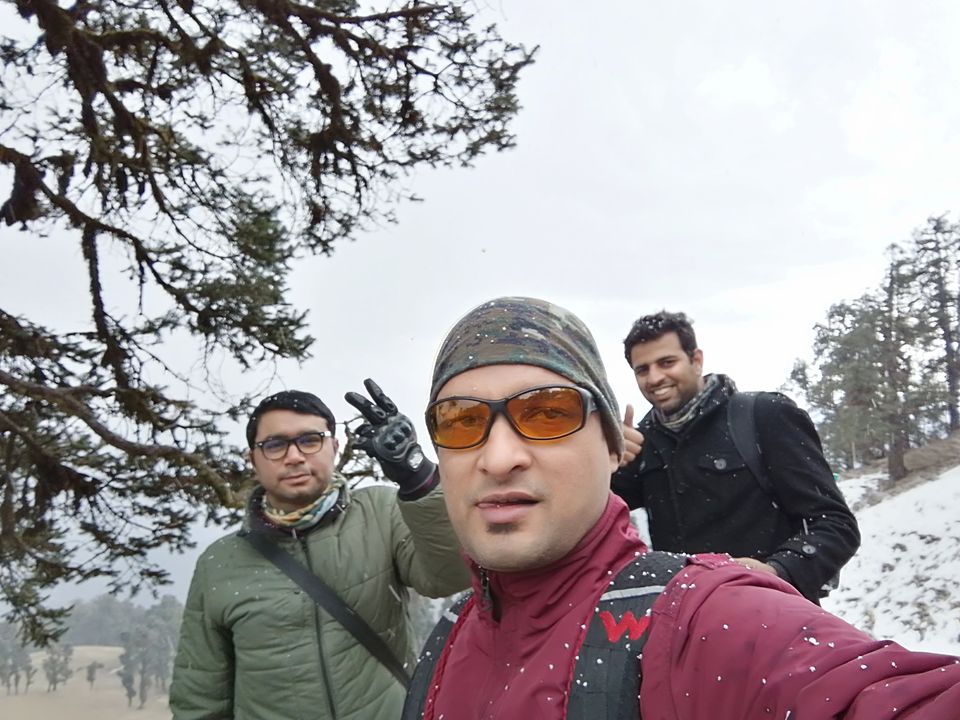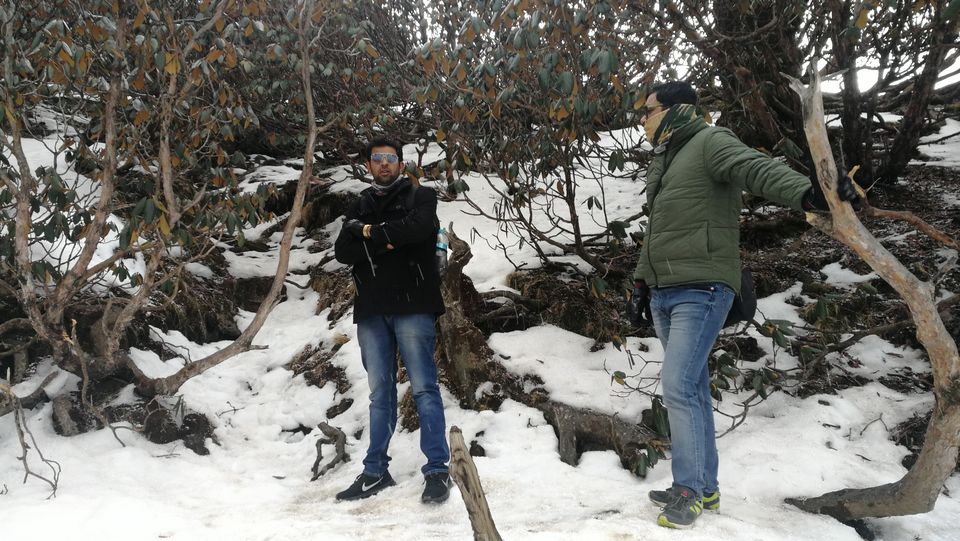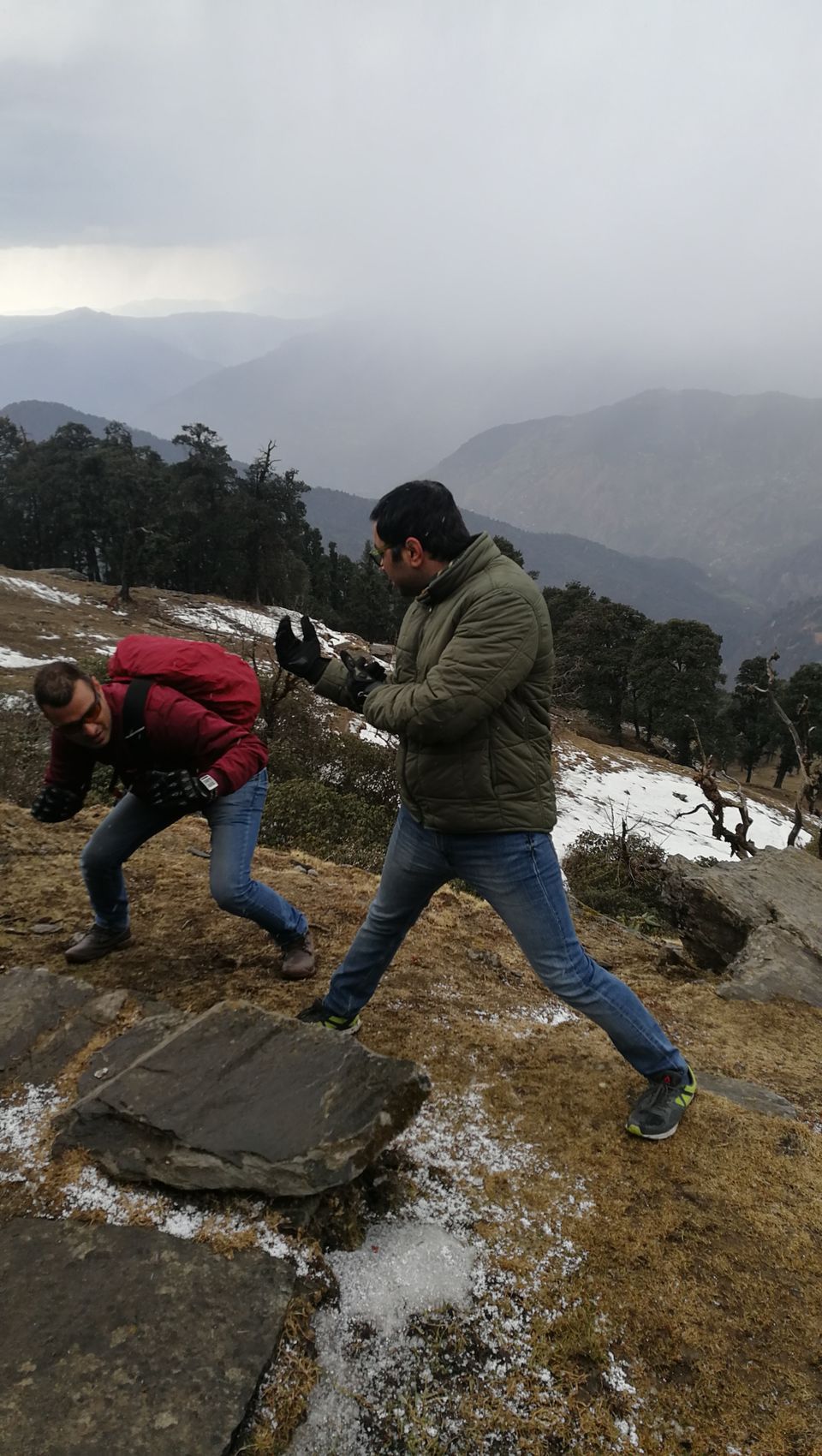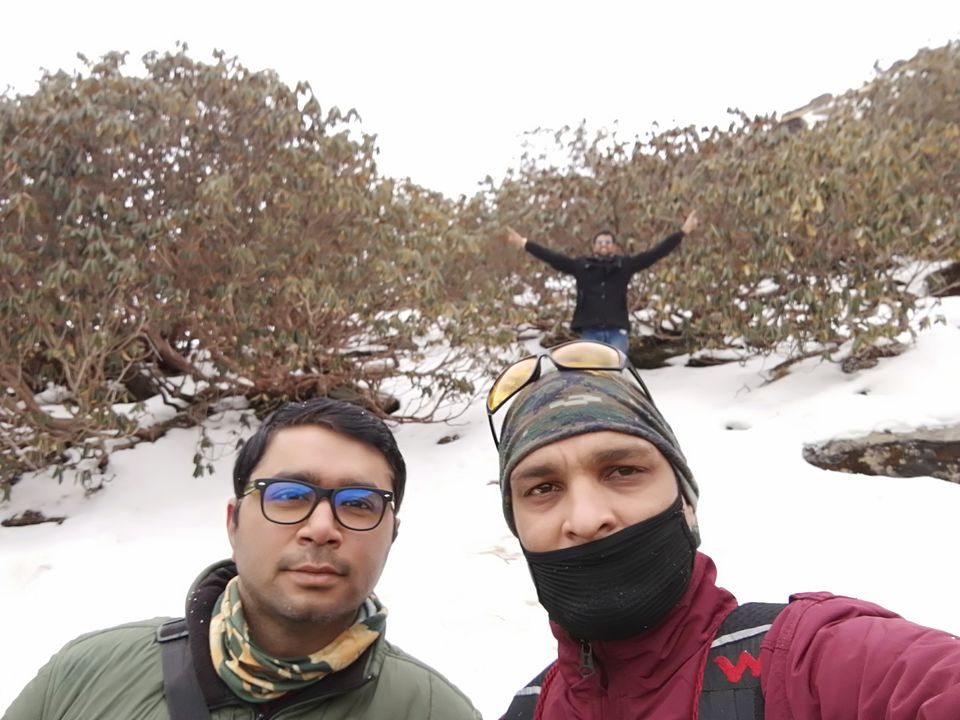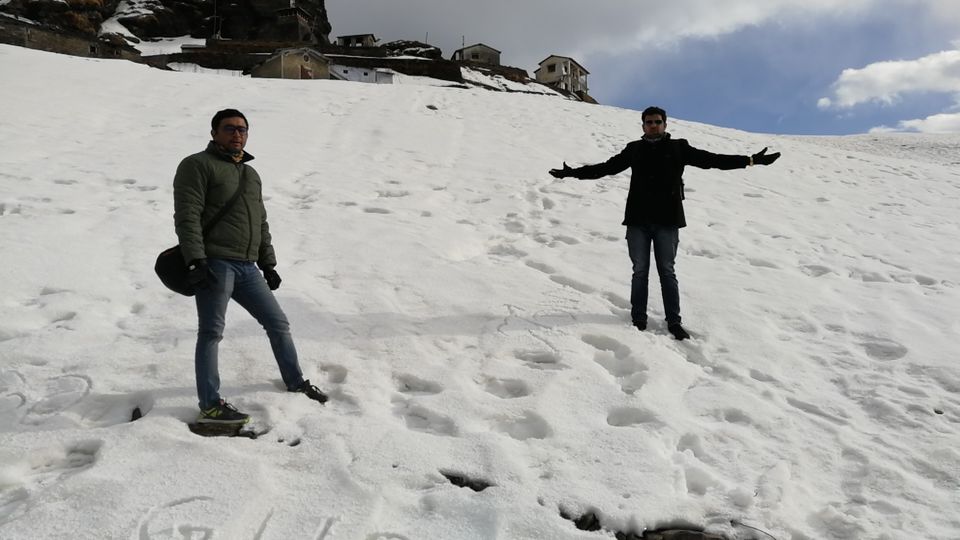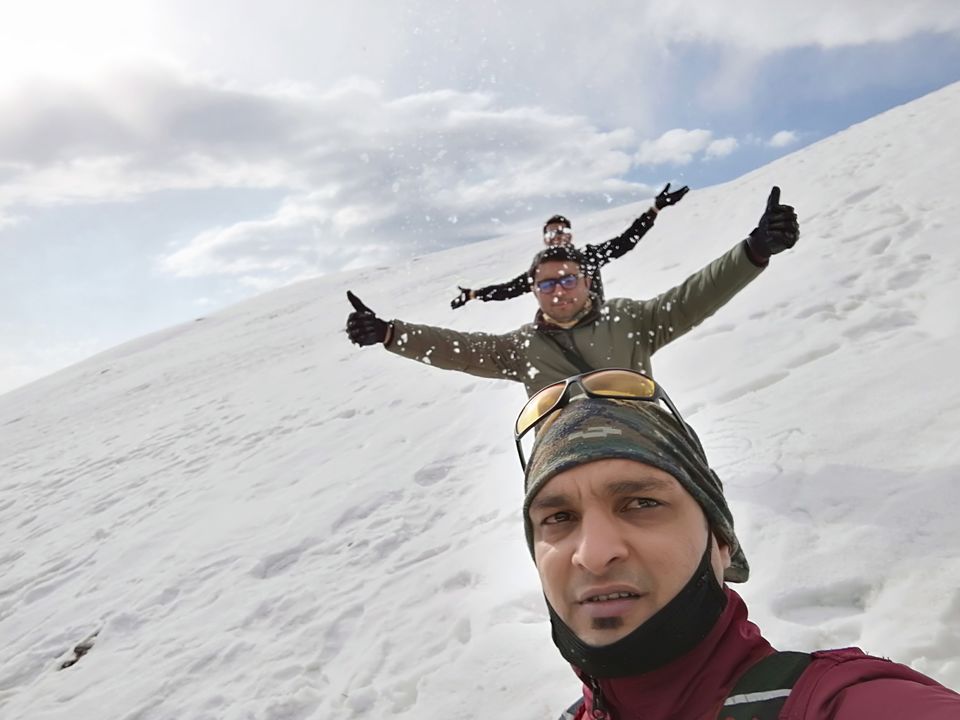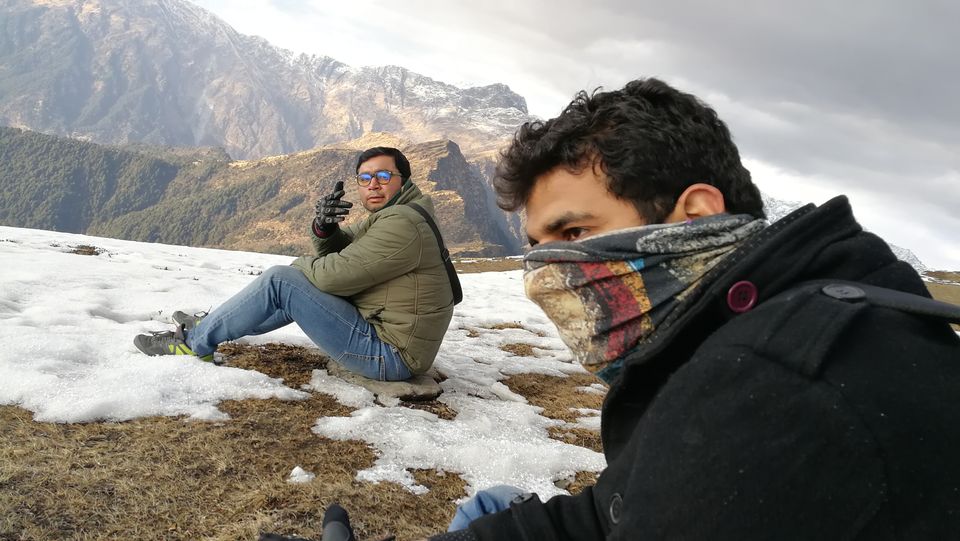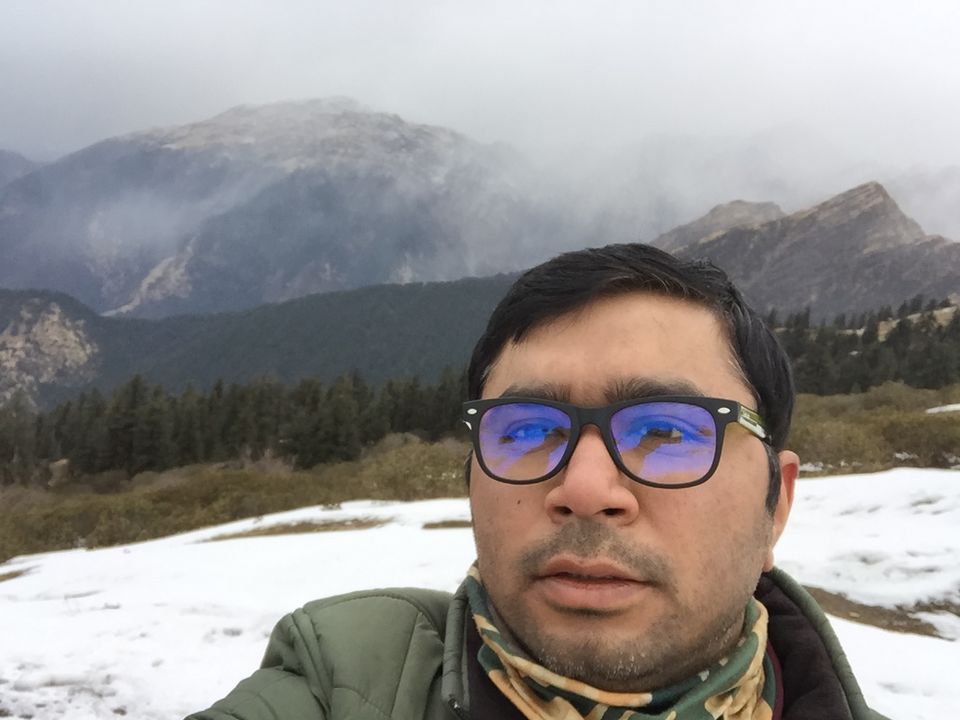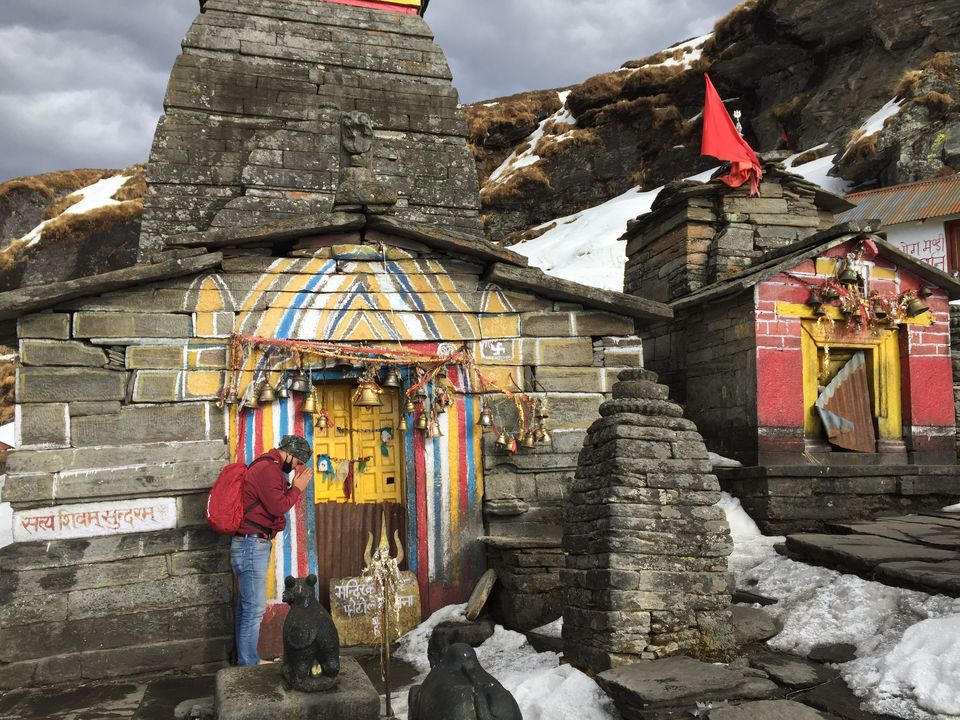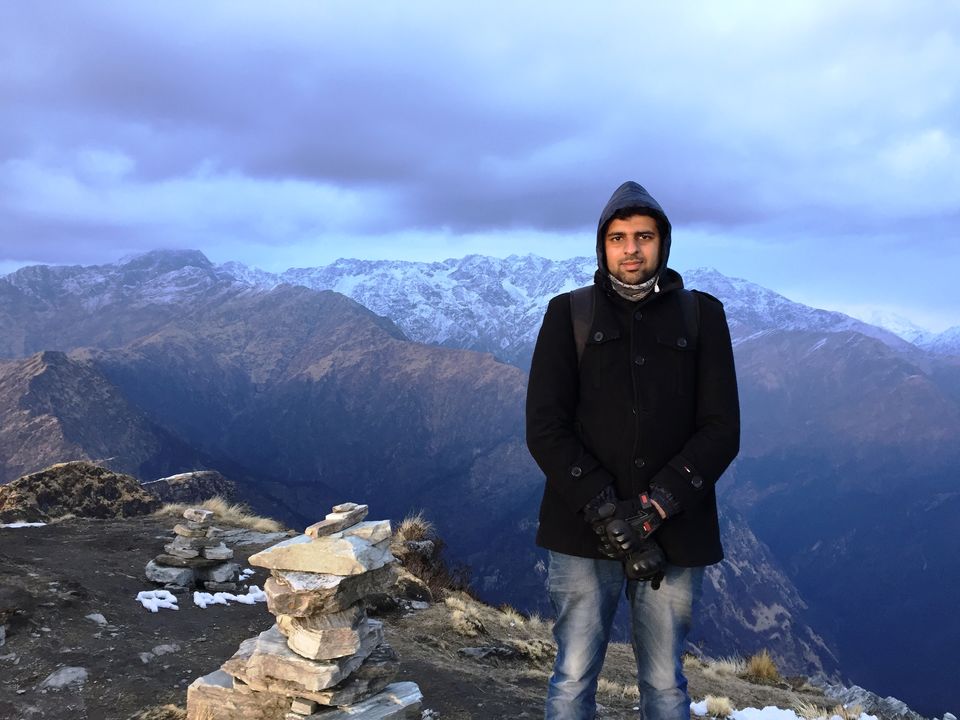 If you are planning to go for this trek than do not forget to carry biscuits, snacks and water before start trekking. Nothing is available on heights and you are not 'Bear Grylls'.
And yes, ensure you have weared good griping shoes otherwise nobody can save you from slipping and falling repeadetly on ice track.(like Danu :D)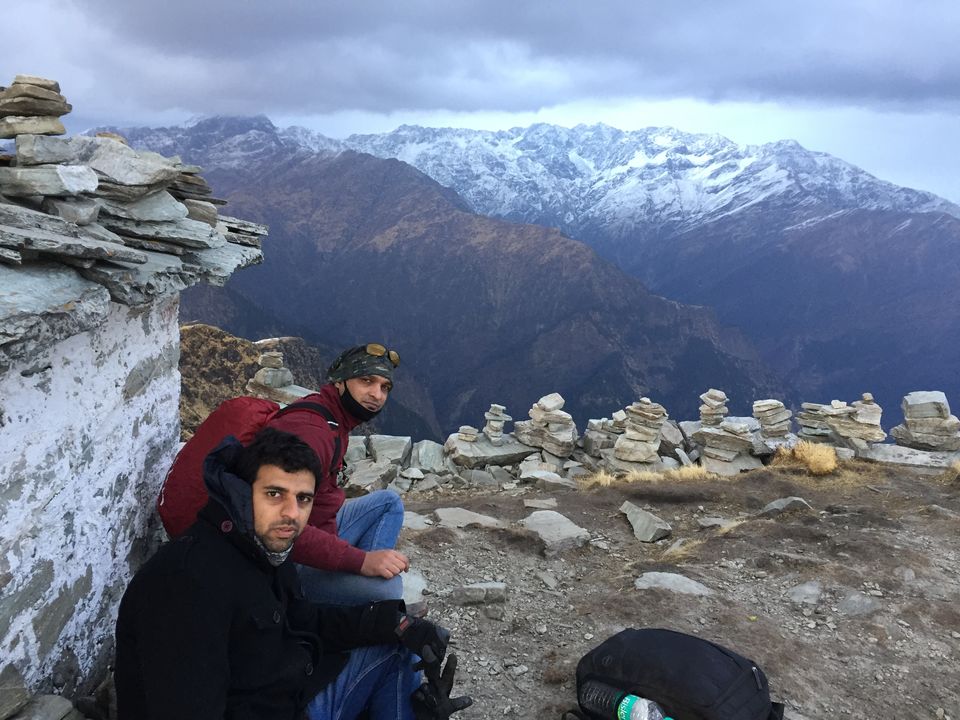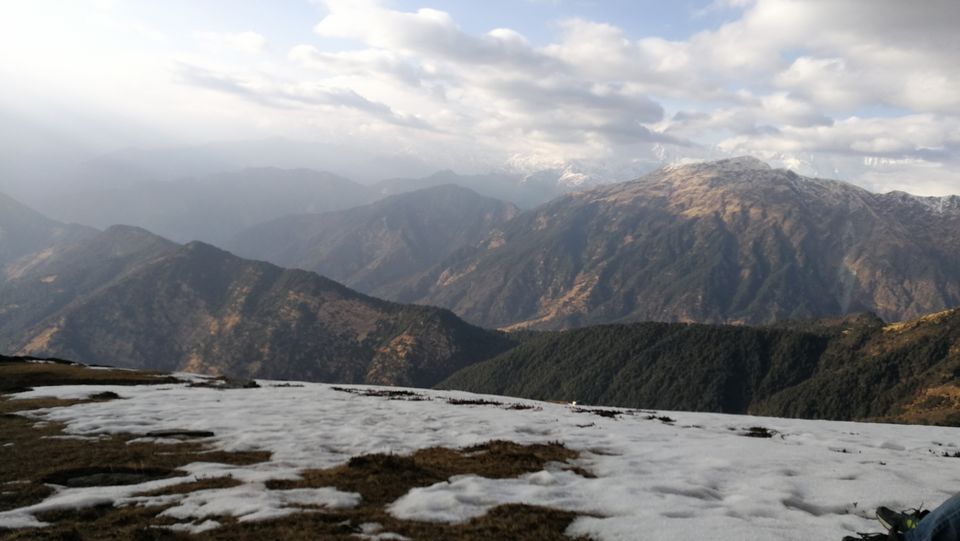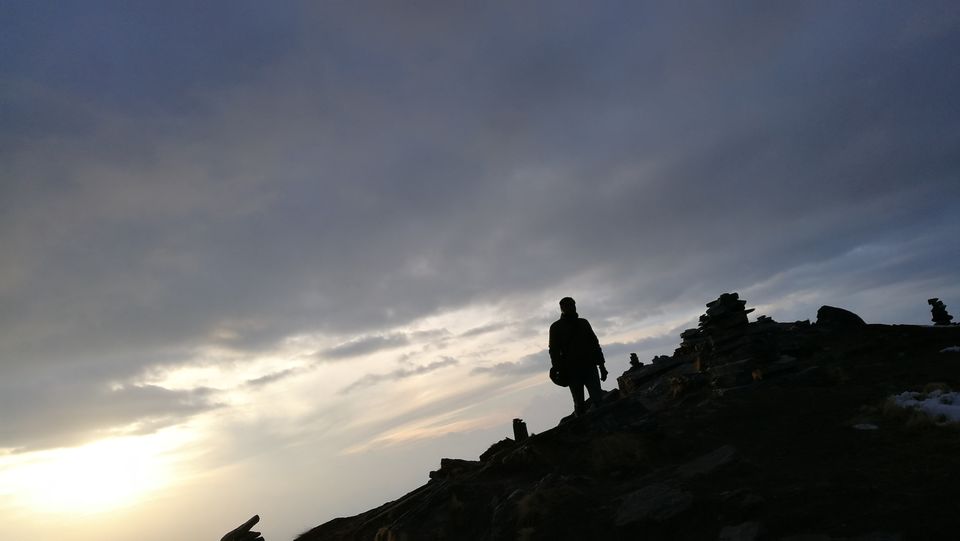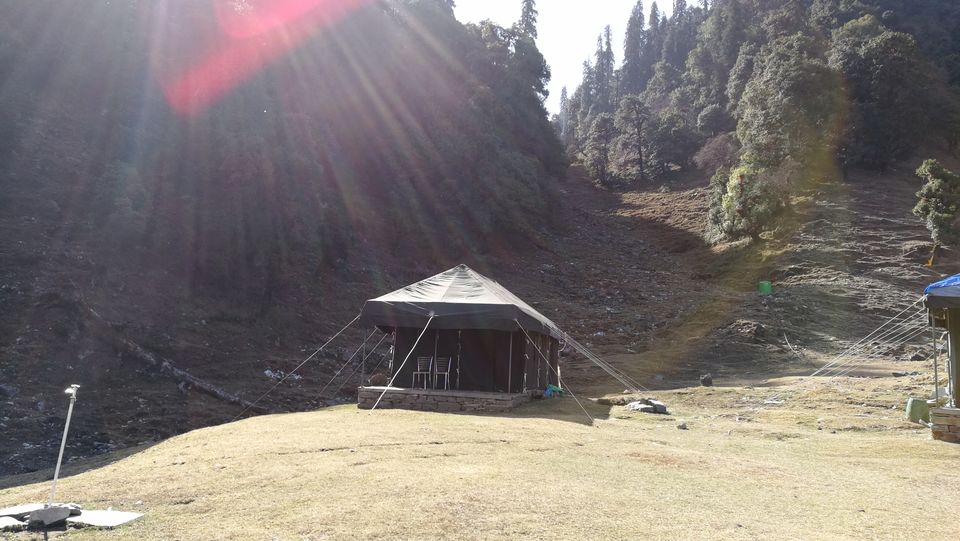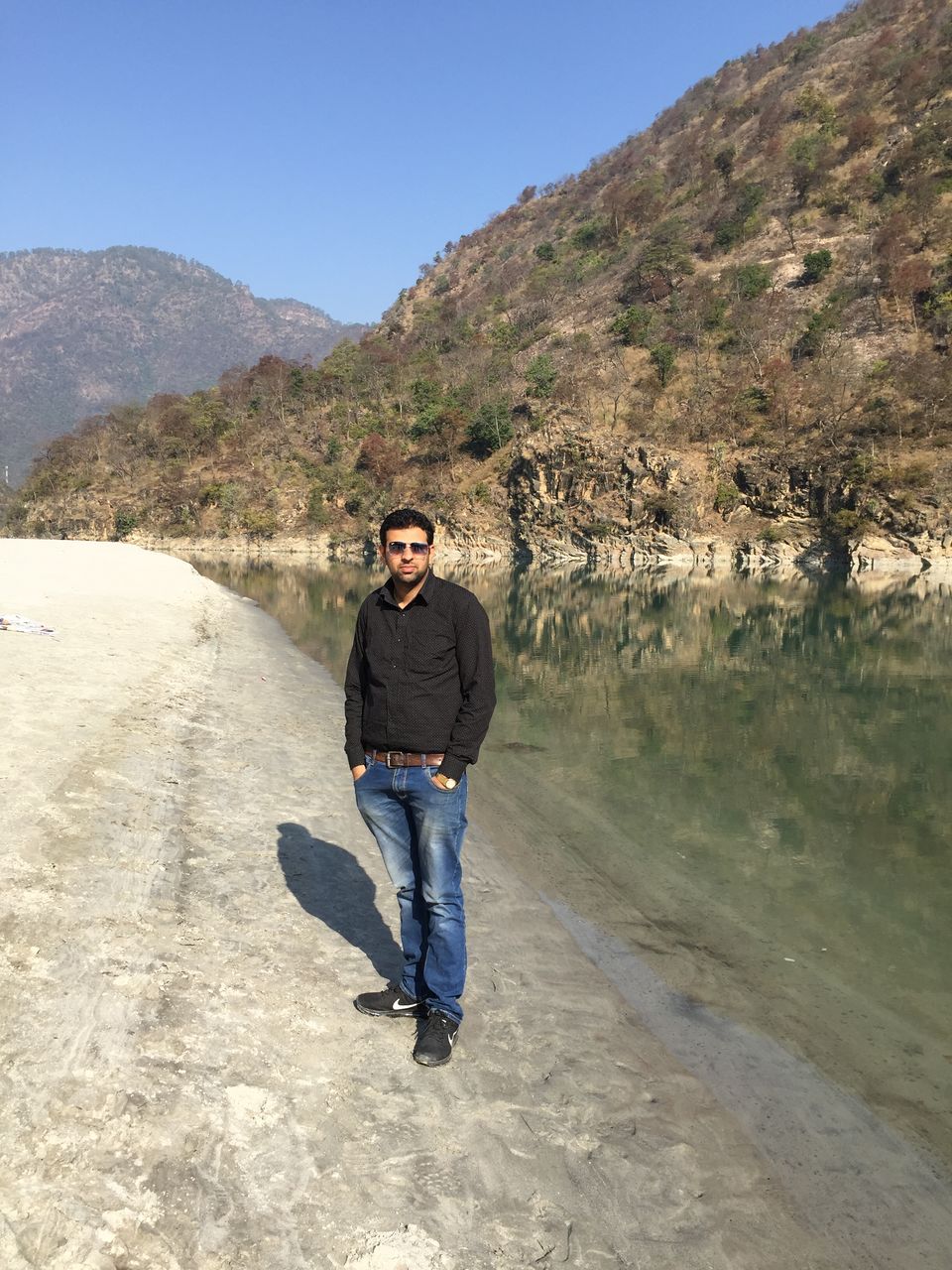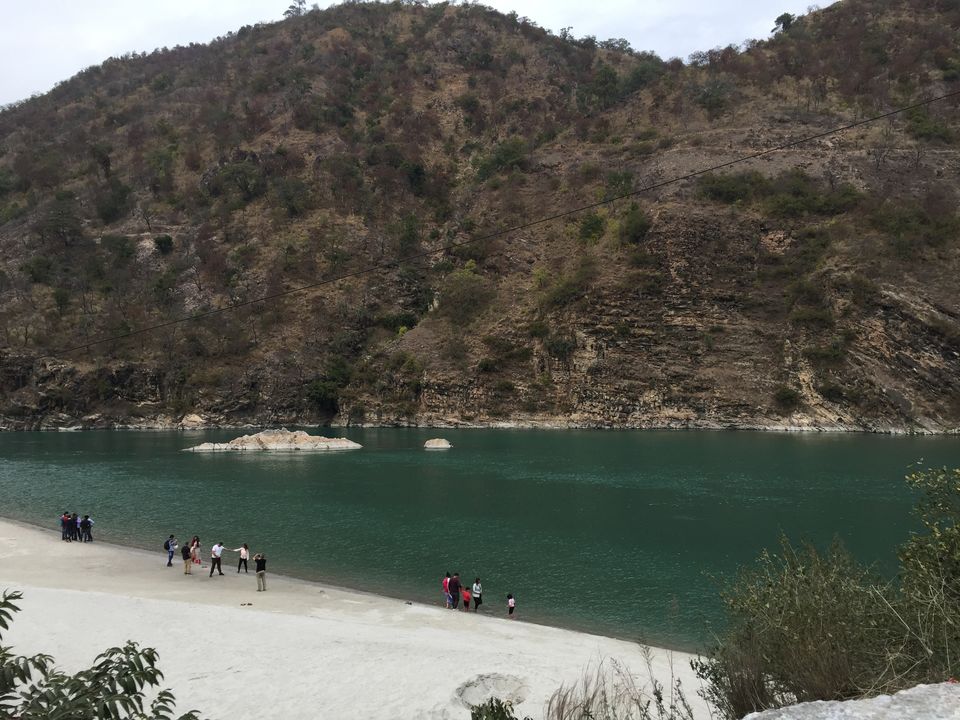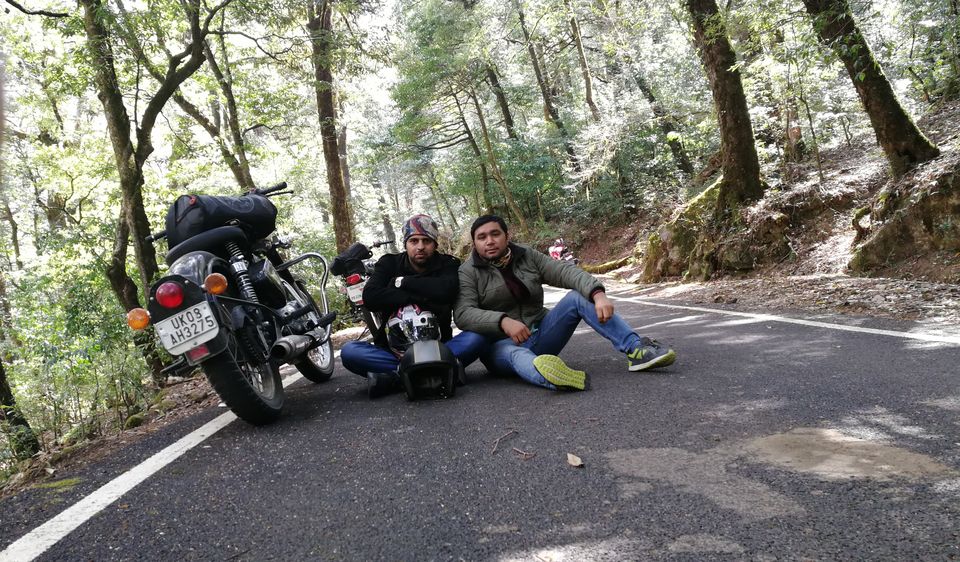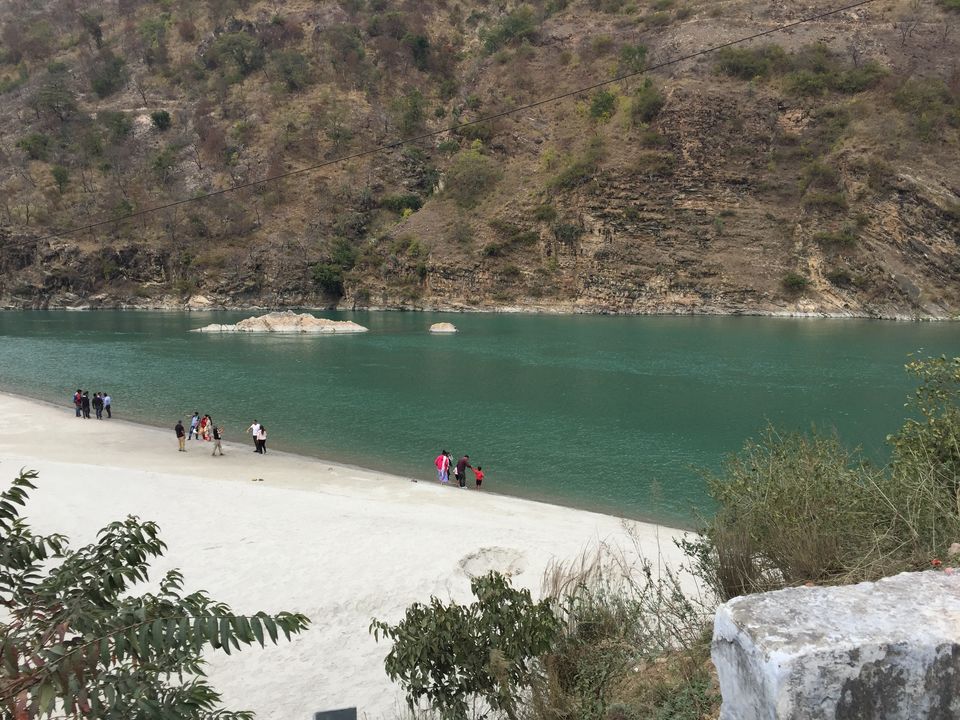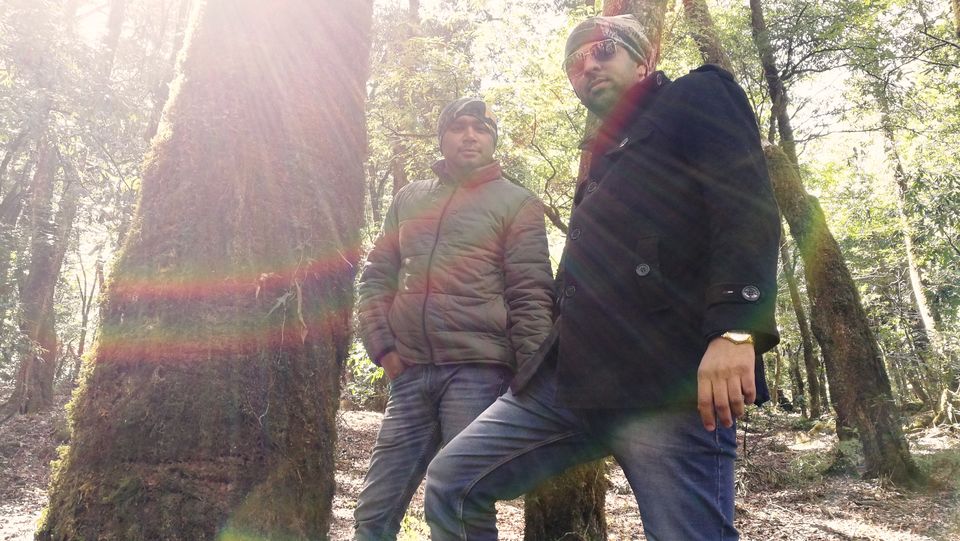 We descend to Chopta with beautiful memories at 8 o'clock and had dinner. We took camp at Chopta and discussed about day while enjoying bonfire.
In the morning the the glaciers view from camp took our heart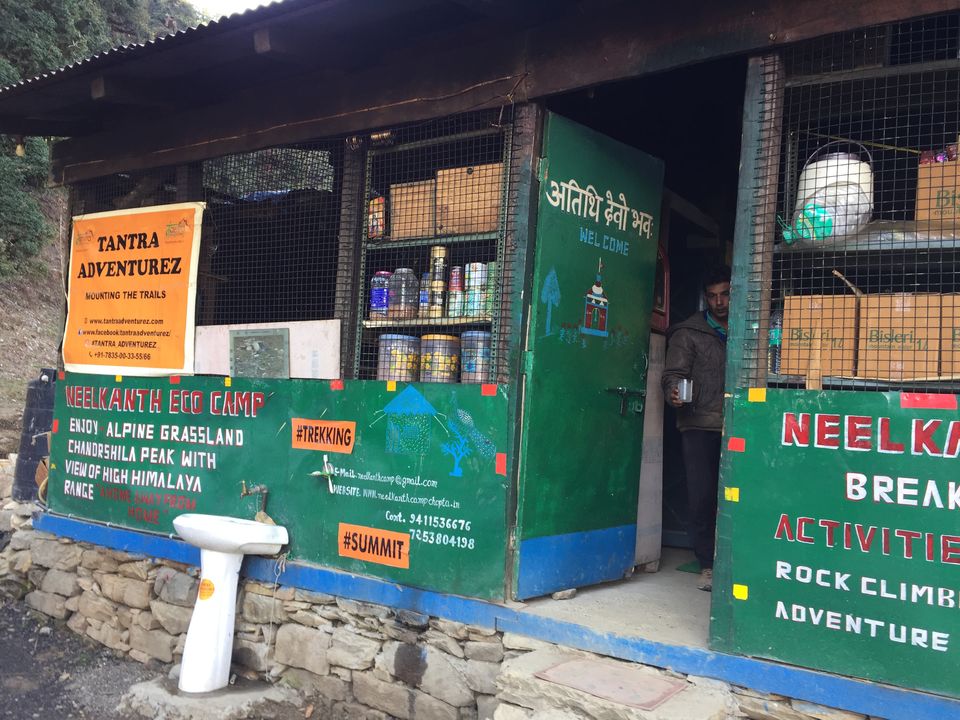 3rd day we ride back to Haridwar but our hearts are still in the mountains.