(Kumbh mela)It is the most peaceful and abundant religious gathering on the planet, where people of different classes, faiths and walks of life join to participate in a spiritual experience without any discrimination.
2019 – Ardh Kumbh Mela has been celebrated in Allahabad from 14th January – 4th March 2019
2022 – Kumbh Mela will be celebrated in Haridwar(uttrakhand)
2025 – Maha Kumbh Mela will be celebrated in Allahabad(uttar pradesh)
2027 – Kumbh Mela will be celebrated in Nashik(maharashtra)
15th January 2019
I went to Kumbh Mela with my friends.
I was concerned about the huge crowd that comes for holy bathing, but still we decided to take this adventurous trip. We reached Allahabad at 2 am, and went straight to 'Sangam'. As we progressed we saw huge , (very huge indeed) mass of crowd walking towards the Ghats , and in no time we became the eternal part of it. First day we took bath in the Ganga River.Most of them came for religious bathing,while there were also few who aspired some adventure.It was 4 am in the morning and it was cold we were afraid to take a dip in the river which also didnt look very clean. But somehow as we reached nearer our fear vanished.When we came out of the river I realised there was something special in the water I don't know what,divinity or whatever but there was something. It was a life changing experience,and it is really hard( almost impossible) to express the feeling in words.
I recommend that everyone should go to Kumbh once in his lifetime.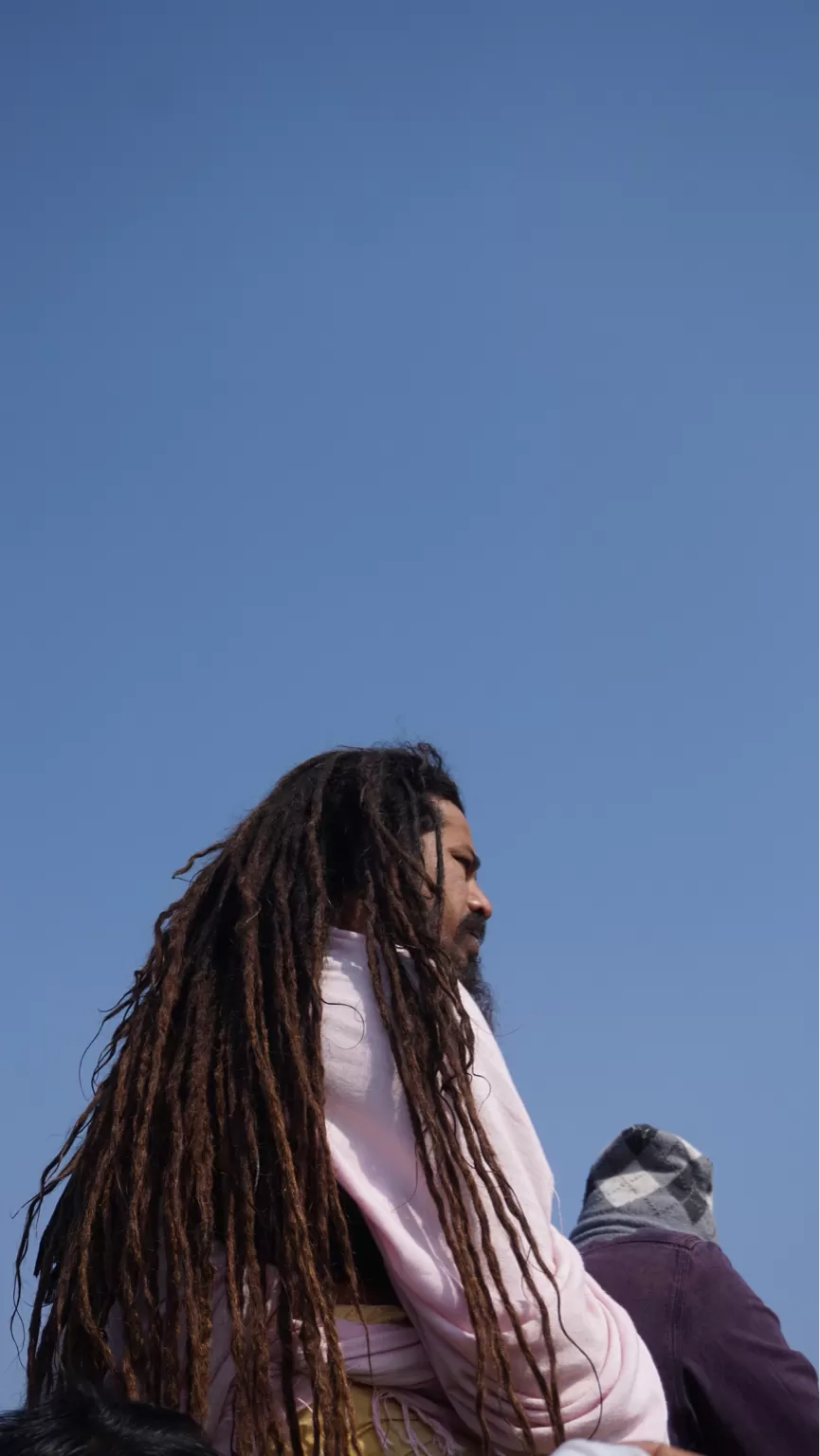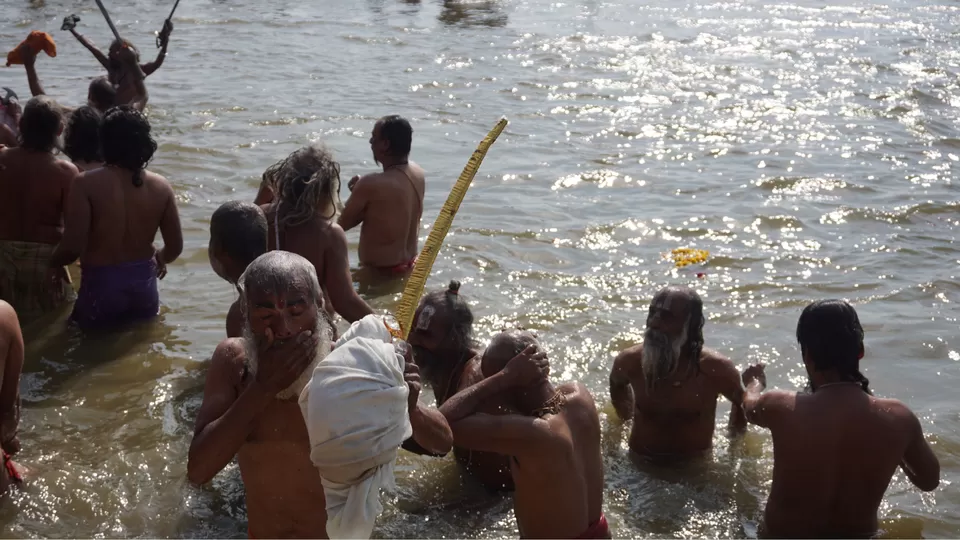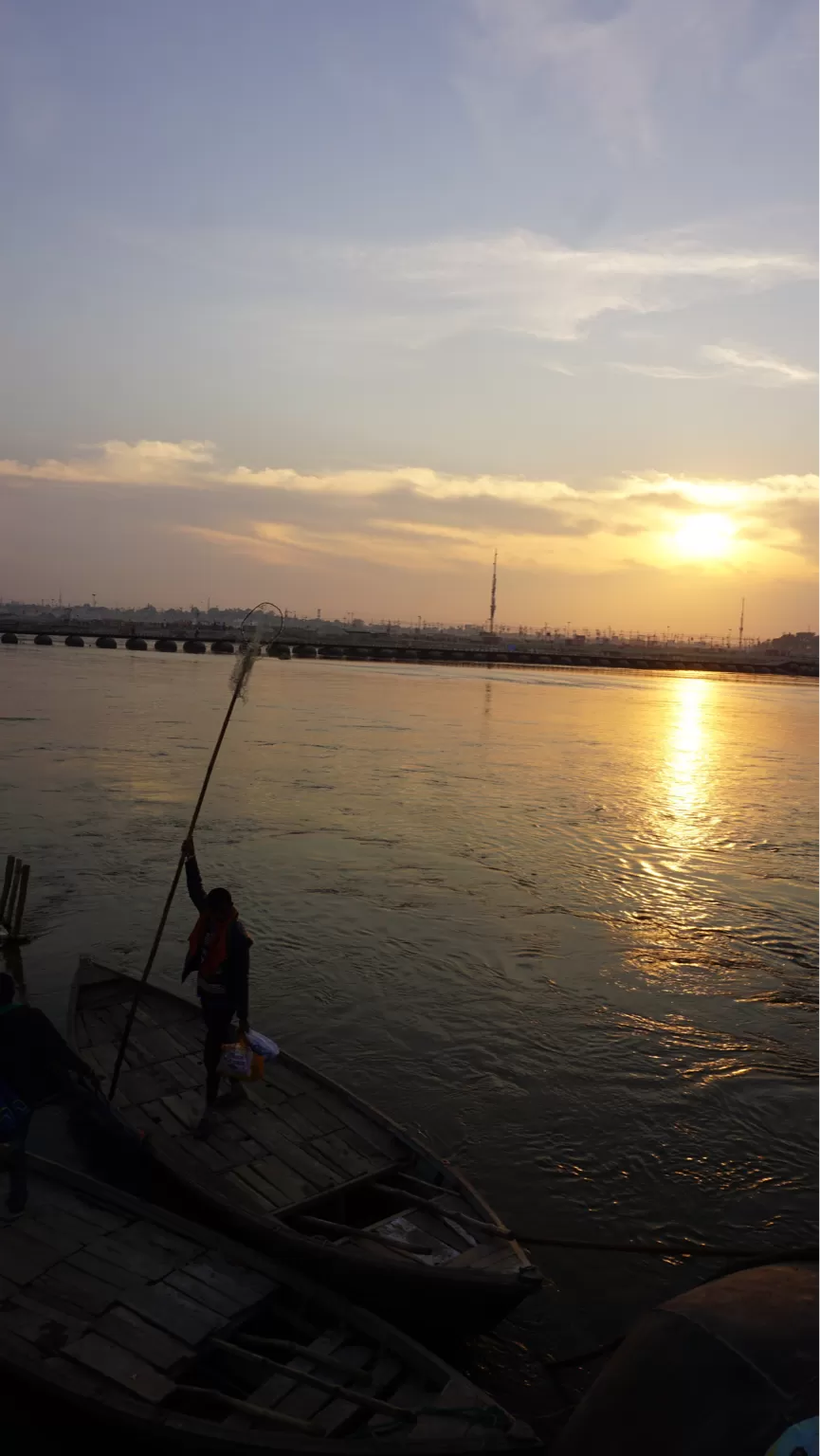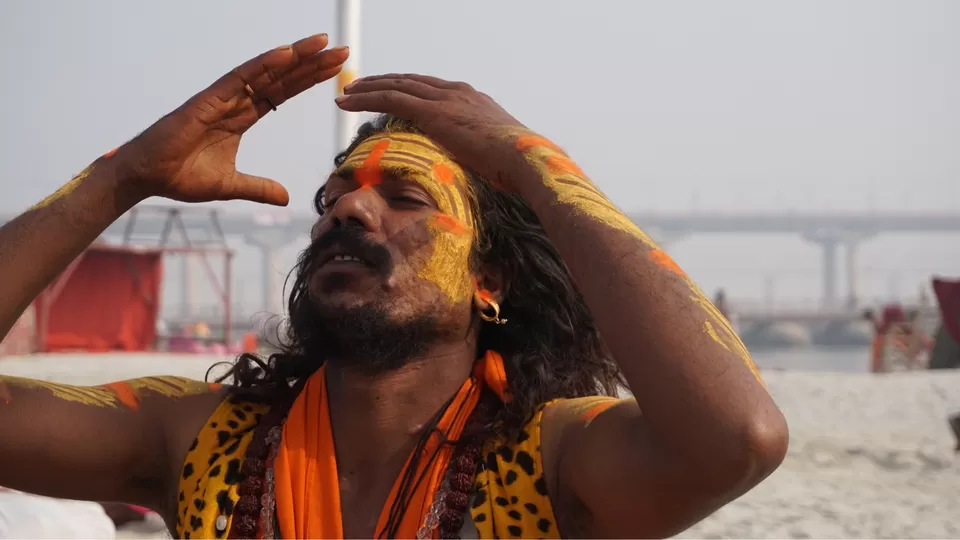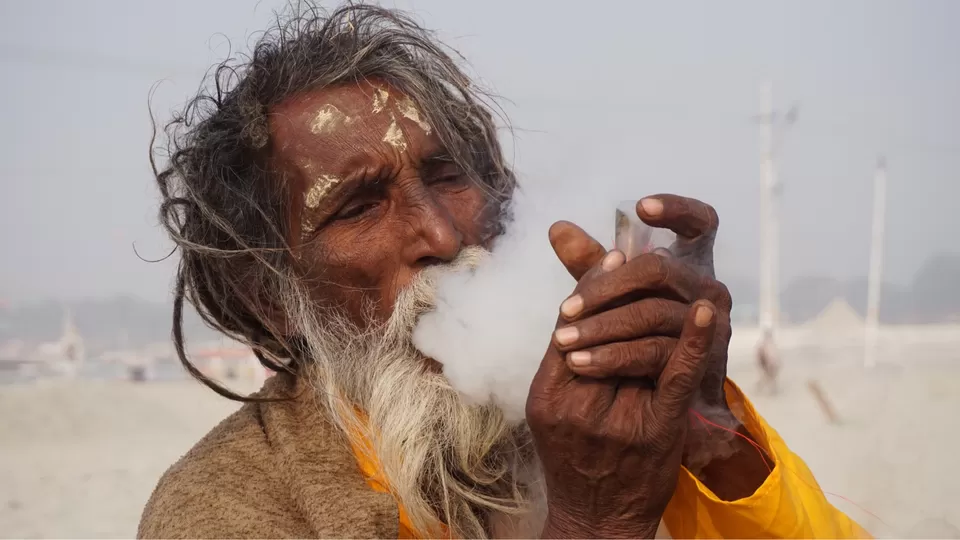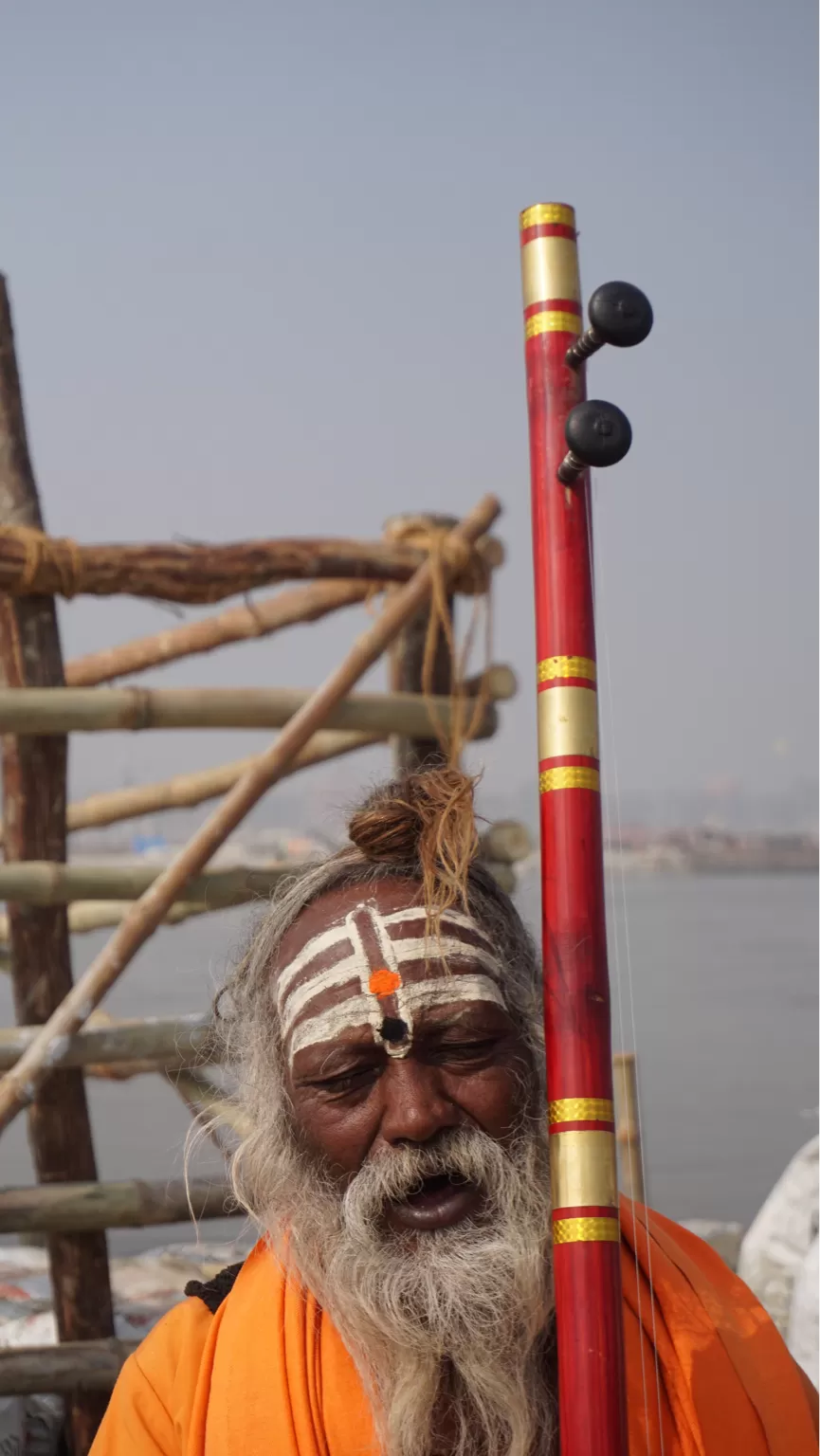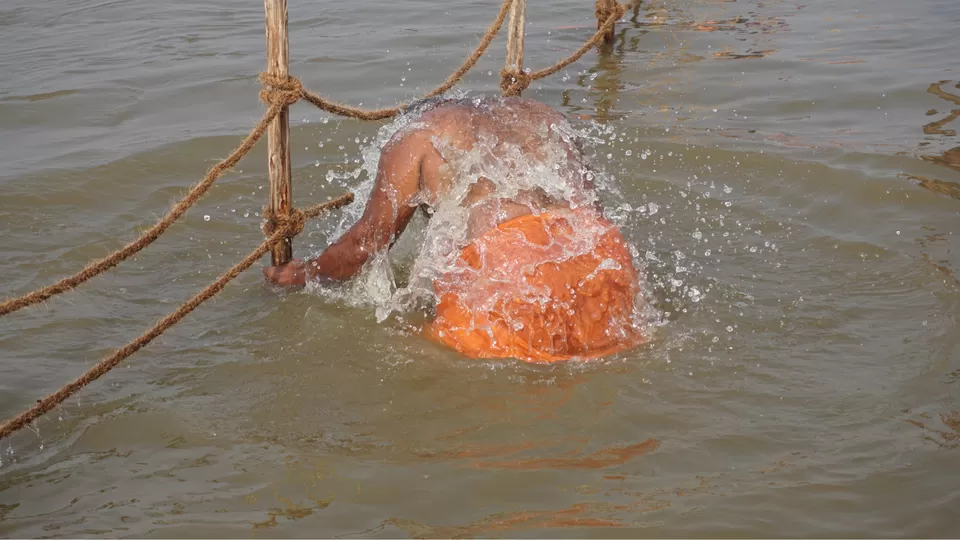 16 January 2019
On my 2nd day, I had to walk for 10kms to reach the right place called 'Triveni Sangam' which is the confluence of three rivers, Yamuna, Ganga and the mythical Saraswati.
Free food by bhandaras in mela::—
Bhandara is the free food organized by various Akhadas or sponsors. This is available for anyone visiting. You can simply extend your hand and take the food.
Eat Street Food::—
Streets were full of street food. In fact, I had chaat made of instant roasted grains. You could have Samosas, Jalebis, Kachoris, Pakodas among other things on the street. The best part was that most of the food was made instantly right in front of you. any Samosas as you order.
Chai(tea)is, of course, everyone and in the cold environment, there is nothing like a hot cup of tea.
Luxury Accommodation in Kumbh Mela::—
If you decided to go for something luxurious, be known that a two-days/one-night package of the luxury tents is priced around 12,000 Rupees per person, with something more superior costing a whopping 20,000 Rupees per person on a twin-sharing basis.
Budget Accommodation in Kumbh Mela::—If you're looking for something on the lower you can choose a guesthouse for nearly 3000 Rupees per night. The room will be very basic but have a private toilet.most of the guesthouses, are located near the train station only, which is nearly 10 km (or a 300Rs auto rikshaw ride) away from Triveni Sangam.If you want to stay close to Triveni and in a budget tent accommodation, you can get a bed in a 10-bed dormitory for nearly 1000 Rupees per night per person. And at such a price, comes the not-so-clean bedsheets and the not-so-clean (with no running water of course) shared toilets.
Now I must appreciate the management who did really fine in dealing millions of people and I am sure that there was no inconvenience.
I made a complete vlog on my journey this shall give you the right idea how was my experience.