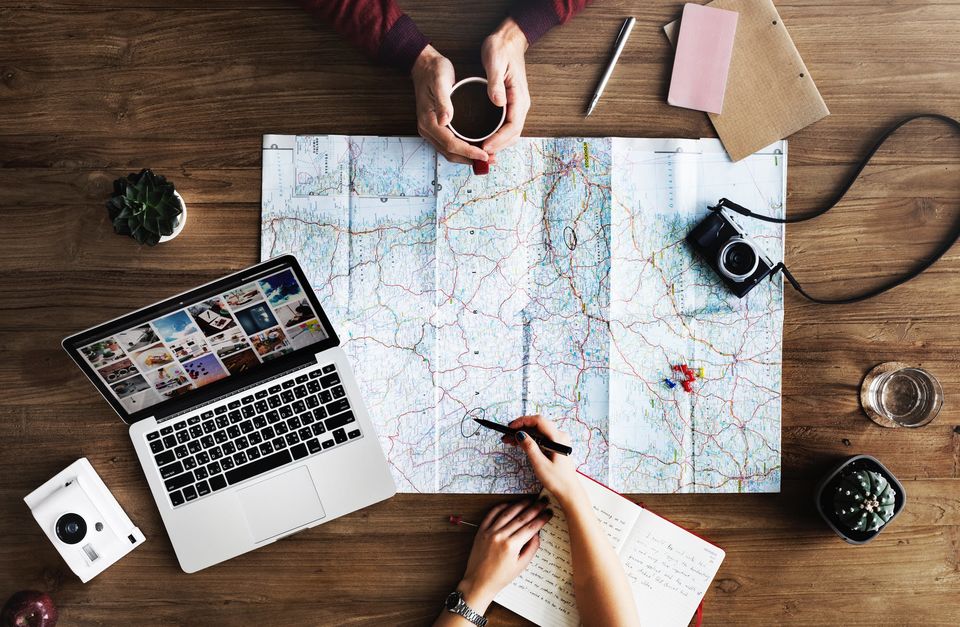 If you love travelling as much as we do, you definitely know that there are somethings one just cannot travel without. Whether it is something sentimental like the photo of your grandma or something extremely useful like a raincoat, every traveller has that one special something that he can't imagine his journeys without.
So all of us here at Tripoto got together and put together a list of our travel essentials in hopes to help and maybe inspire you to make your travels slightly more easy going. Here are our list of things that we can't imagine travelling without!
1. The quick refresher
"I tend to stay at hostels or couch surf a lot while travelling. And those who travel this way know that water is not always the most accessible. My number one, most important thing to carry on travels is wet wipes. They are the best thing to feel refreshed in the middle of a day or sometimes just to avoid taking a shower!" – Aakanksha Magan
2. The all-in-one
"My travel kit. When travelling, there is no guarantee the kind of situation you might run into, so a well-equipped travel kit is an absolute must for me. I carry all my toiletries and some cash in it, in case of an emergency. Everything from sachets of shampoos, paper soaps and sanitisers find a place in my travel kit." – Siddharth Sujan
3. The power of good sleep
"An eye mask, which is my superpower to sleeping anytime anywhere is an absolute must! I can forget to carry my tooth brush but not my eye-mask. Another essential is pepper spray. It's better to be safe than sorry! And a small day pack, even if I am travelling in a city." – Sreshti Verma
4. The basics
There isn't one but three things I can't travel without – my phone, passport, and sneakers (in that order)." – Pallavi Paul.
5. The backpacker's kit
"I've been travelling for over a decade now and in this time, I've narrowed down my absolute basic necessities to – a menstrual cup, essential oils, a dupatta, and a padlock. You'd be surprised how handy and necessary all these items are on a trip!" – Trisha Singh
6. The bare essentials
I'm a minimalist in life and also while travelling. All I really need are a portable charger, so that my phone doesn't die and I can stay in touch with people back home; an umbrella, because weather is perhaps the most unpredictable of all things while travelling; and a water bottle, because it saves money and is better for the environment than buying water bottles on the go!" – Ishvani Hans
7. The unusual item
"Funnily, a raincoat I had got from McLeodganj is my one constant travel companion. Rains follow me wherever I go. And hence, my thin raincoat that can fit in a narrow pocket of the bag comes in handy all the time." – Kanj Saurav
9. The cleanliness freak
"Cleanliness is my biggest pet peeve while travelling. Whether you stay in hotel rooms or hostels, you can never vouch for the toilet's cleanliness. I always, always carry a sanitiser and a bottle of dettol (or any other such liquid) to sanitise the bathroom before I use. It also comes in handy throughout the journey as well." – Adete
8. The photographer's dream
"I absolutely cannot travel without my headphones and my set of cameras – my DSLR with multiple lenses, a GoPro, and my One Plus 5T." – Akhil Verma
10. The diva
"I know this is an odd essential, but I can't travel without perfume because who wants to smell bad or stinky while traveling around the world? Not me!" – Gunjan Upreti
What is one thing you can't travel without? Let us know in the comments or write about it on Tripoto! Let's keep the conversation interesting!