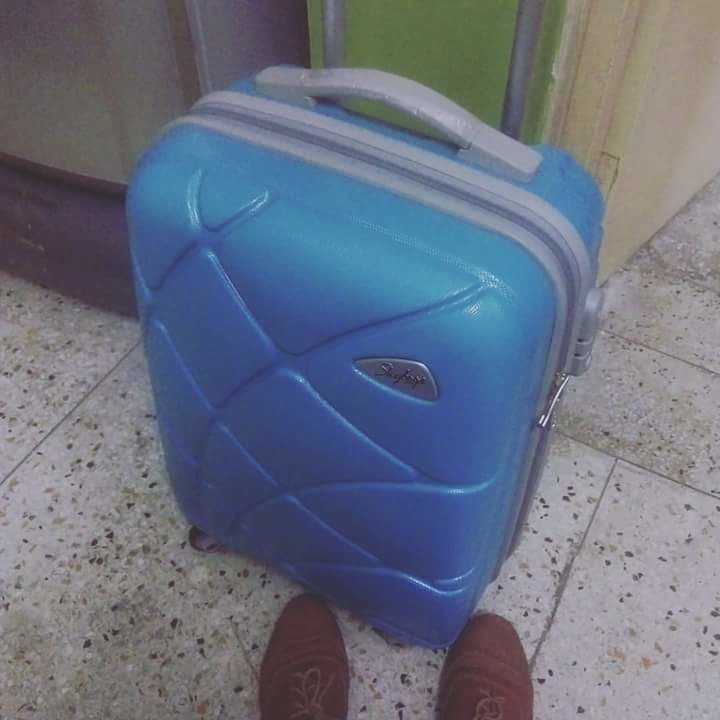 For any traveller, packing well is as important as planning well. During my initial days of travel, I would often forget essential stuff as I would focus more on what clothes to wear. That is blunder #1. While I believe that it's really cool to have your own style statement, it should not happen at the cost of other more important things that should be taken care of instead.
Over the years of travel, bad experiences and lesson learnt, I have set some ground rules for myself which I abide by and some of which I am sharing here today so that it might help the newbies.
Travel light - This is the first and most important rule of packing. Don't over take stuff specially clothes. The way your itinerary is planned, do a high level planning of your clothes. There is absolutely no need to keep back ups.
Make your own travel kit- This kit will have your essentials. I would inevitably forget things like comb/ face wash and would end up buying them. Sometimes shabby hotels wouldn't have good soap or shampoo and atleast I love a hot shower after a long day on the streets of India. My kit contains a tooth paste, tooth brush, comb, face wash, soap, shampoo, deo,kajal and a gloss. Most of these are miniature versions. So the night before travel I just put the kit in my bag and I know everything is there.
Save yourself from the sun - If you hate the sun as much as I do, like me you should make sure you have sun weapons like good shades, sunscreen, an umbrella( much better than hats for me).
Shoes - This is the most important item of a traveller's bag. Over the years I have learnt, no matter where you go you should have the most comfortable shoes on. It's okay if it doesn't go with your dress, remember they are going to save your leg muscles. Carry a pair of flip flops for wearing in your room, or if it's a beach holiday.
Clothes - While packing your clothes, keep in mind which place you're traveling to. Not just to be fashionably correct but so that you don't attract unnecessary attention( specially for women).Keep a stole or a scarf always. In India, you never know when that comes handy.Carry just one pair of night change. If it's too long a trip, wash it and allow it to dry during the day when you're out .During winters, Carry a jacket or sweater that goes with most of your clothes.
Bags - I prefer totes or jholas or backpacks for small trips. I like them colorful. I just dump everything I need on a  day out in that tote and I always find it when I need it. This way I don't lose or misplace my things. Also I think it's really uncool to ask others to Carry your stuff. (And yeah, people do that often)
Gadgets - This should definitely be part of your check list. I carry my phone, iPad,  camera,all chargers and a power bank. One, it's pretty cool to tweet or instagram your trip and secondly, your family gets to know where you are and what you are upto even without you calling them. Also, even though you're carrying chargers, charge all your gadgets beforehand.
Optionally you can carry a small hand towel. Comes in handy at times.Carry enough and clean underwear.
The most important part - Carry enough cash of all denominations. Your purse should never be empty at any point. Make a point to go to the atm everyday. This is one thing you should always have extra specially if you're traveling solo.
Last but not the least, you should always have one government ID card on you.
As they say it's better to be safe than sorry. It's better to plan than stay confused. Happy Traveling!
P.S - This post has been written keeping female travellers in mind. :)