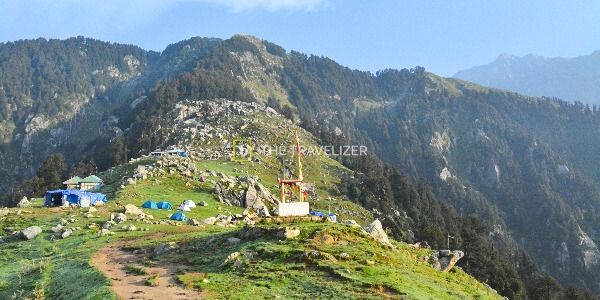 No matter which corner of India you come from, no matter how many treks you have done in life, Himalayan treks always hold a special place in our hearts. As much as the landscapes and views lure you, the challenges that accompany them intimidate you equally. Many of the first timers to Himalayan trekking choose treks like Hampta Pass, Valley of Flowers, Har Ki Dun as they are quite popular and easy grade treks. However, they forget to notice that there's a much easier trek in the lesser Himalayan chain of mountains (Dhauladhar range) – Triund Hill trek.
SO WHERE IS TRIUND HILL?
Part of Dharamkot hill station, Triund is a small hill located in the Kangra district of Himachal Pradesh, India. At an altitude of about 2,850 m (~9,300 ft), Triund hill is basically a large land of green grass. The hilltop offers a panoramic view of the Dhauladhar range on one side and the picturesque Kangra Valley on the other. The hill is some 10 kms away from Mcleodganj bus stand and 6 kms from Galu Devi temple.
DAY 1 (19TH SEPTEMBER 2016): AMRITSAR – PATHANKOT – MCLEODGANJ – TRIUND HILL
I had planned a 15 day trip with couple of my friends (Amit and Pushkar) starting from Amritsar to Chandigarh via Spiti Valley in Himachal Pradesh. After spending two days in Amritsar we left for Mcleodganj (distance of 210 kms) by a hired cab. We had booked a Tata Indigo (with AC) on a cab aggregator website, AHA Taxis and incurred following expenses:
Amritsar to Mcleodganj rental: Rs. 3500
Gurdaspur Toll Charges: Rs. 140
Pathankot Toll Charges: Rs. 120
Kandwal Toll Charges: Rs. 40
Since we left from Amritsar at around 7 am, we managed to reach the reporting place in Mcleodganj by noon. The reporting place was at the base of the trail only. From there it was some 7-8 km of uphill climb to the hilltop. We had booked this trek through Triphippie, an adventure activity aggregator for Rs. 1,600 per person. The cost included,
Dinner on Day 1
Breakfast on Day 2
Tent accommodation on 3-in-1 basis
As we started our trek, little did we know that we might face some sort of breathing difficulties during the trek. We moved from Amritsar (234 m) to Mcleodganj (2,082 m) in 5 hours and immediately started the trek (big mistake). Due to this, we were more prone to facing Acute Mountain Sickness (AMS). Also, my friends were on the heavier side (weighing more than 90 kgs) with minimal trekking experience. But thankfully the pleasant weather kept us going with no serious problem. The mist in the air was giving an enigmatic feeling to the surroundings.
After walking for an hour or so, we reached Galu Devi temple, the actual starting point of the trek. There's a Sun & Moon Cafe next to it where one may buy snacks or have breakfast (Maggie, Bread-Omelette, etc). From there, it was a neatly defined trail through the dense forest of oak and devdar trees. The guide provided to us was so quick that he would just go past us quickly to sit at a distance up ahead and watch us footslog. Even after having decent experience of trekking in Sahyadris, I was finding it difficult to climb up quickly. Hence, I decided to take it easy and walk at a normal pace to let my body get accustomed to the local conditions.
While on our way up, we came across couple of small cafes and shops where we had some snacks, our lunch (Maggie and omelette) and the much needed rest. The Magic View Cafe which claims to be oldest cafe on that route truly deserves that name. You really get to see the magical views of Kangra valley from that point. During the entire ascent of 6 kms from the Galu Devi temple, the initial 4 kms patch seemed easier compared to the the final 2 kms climb. That final patch was a real steep ascent and it tested our willpower and fitness to the core. After almost 6 hours, we huffed and puffed to the top of the hill and a surreal view welcomed us.
We were standing right in front of the mesmerizing Dhauladhar range of mountains. The mountain was captivating and intimidating at the same time. The moment was so unreal that we forgot to watch the sun setting right behind us. The guide asked us to dump our bags in the tents and get some rest till the dinner time. The porters had already set up the tents. Or it seemed that maybe they never unmount them as they have regular trek batches.
The dinner was ready by 8 o'clock and we had to find our way to the kitchen tent in pitch dark. We were shivering due to the chilly winds (it was around 5° C) but soon found some comfort in the hot meal served to us. It was a simple dinner with mutter sabzi, roti, dal and rice but you don't get to dine in the lap of the mountains everyday, so it was an unforgettable experience.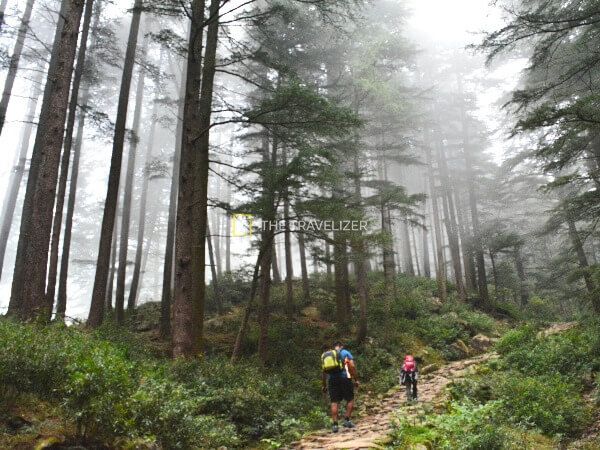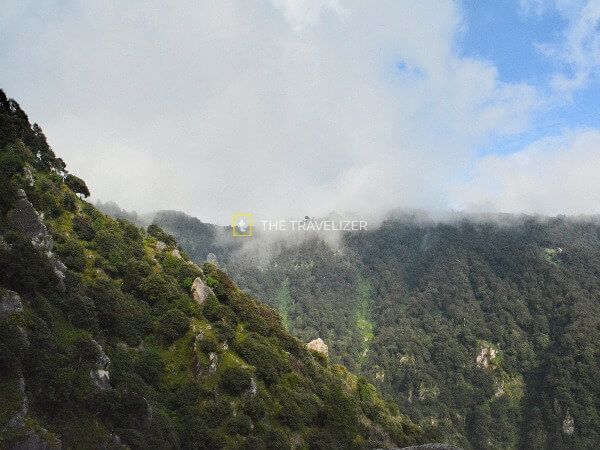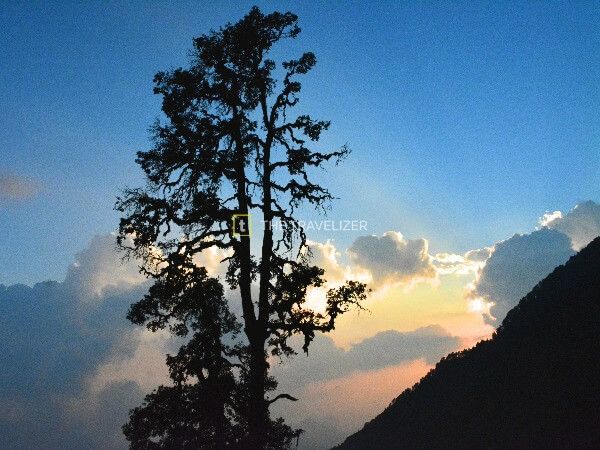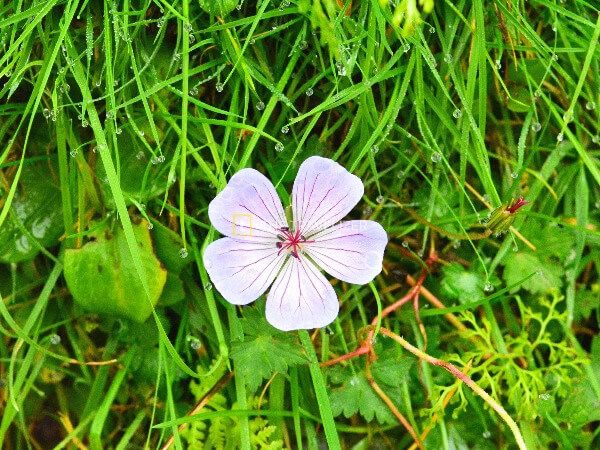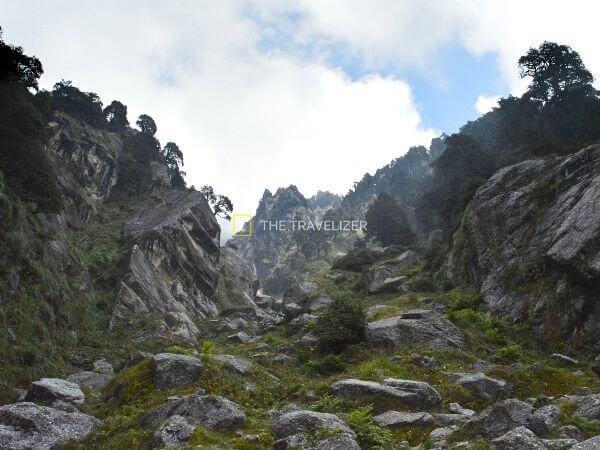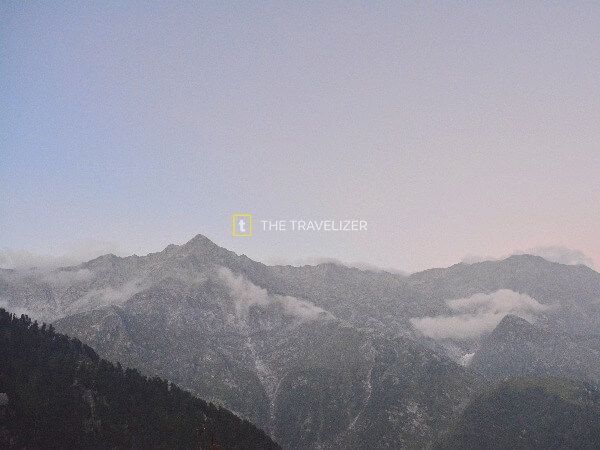 DAY 2 (20TH SEPTEMBER 2016): TRIUND HILL – MCLEODGANJ
I woke up at 6 o'clock and started hunting for a good spot to capture the sunrise. I had to wait for an hour or so to see one of the most alluring sunrise ever. After a while the beauty of Triund Hill actually started to unfold before us. The lush greenery and the large grey boulders were complementing one another. We then tiptoed around the hilltop, avoiding the often seen dung of mules. After having our breakfast, I asked our guide if we can go to Snowline but he said it would take another 5 hours to and fro. So we decided to wrap up the things and start the descent.
We started our descent at around 11 am and reached our hotel at Mcleodganj at 3 pm. After lunch, I went along Pushkar to see the popular tourist spot – Bhagsu Nag waterfall. It was again a kind of trek but with rock cut stairs. People had flocked the waterfall and hence there was no scope to get a good clear picture of the waterfall. Since I was aware of the timings of Dalai Lama Temple(8 am to 8 pm) and since it was only 3 kms away from the waterfall, we decided to visit it. The Dalai Lama Temple differs from other typical Buddhist monasteries in terms of structure. But the ambience is very much the same – tranquil and soothing.
The Triund Hill trek was really an eye-opener for me. The trek made me realise that one should never take things for granted in hiking. The terrain, altitude and other conditions I was used to in Sahyadris were simply not comparable to what I faced during Triund trek. Although it is relatively an "easy to moderate" trek, we managed to make it a moderately difficult one. Reason being not getting acclimatized to the local conditions. Nevertheless it helped me move a bit up on the learning curve.
TREK DIFFICULTY
Easy to moderate
BEST TIME TO VISIT TRIUND HILL
April to June and September to December is the best time for overnight camping on Triund Hill. The monsoon months of July and August are not recommended for camping. Also, it becomes extremely difficult to hike on the snow clad trail during January to March.
HOW TO REACH TRIUND HILL
Air: The nearest Airport to Dharamkot is Gaggal Airport or Kangra Airport (16 kms away).
Rail: The nearest major railhead to Dharamkot is Pathankot (87 kms away) which has good rail connectivity to major cities. From there one can board a state transport bus to Dharamshala.
Road: One can board overnight buses from ISBT Kashmiri Gate Delhi for Dharamshala or from Pathankot railway station.
ACCOMMODATION ON TRIUND HILL
If you are looking for accommodation in Mcleodganj, you will get plenty of good budget hotels under Rs. 1000 on OYO Rooms.
If you are planning to stay on Triund hill on your own, then you will have to carry your own tent with you along with a good sleeping bag.
If you are planning to book the trek with an operator, then they would arrange everything for you up there.
RESTAURANTS NEAR TRIUND HILL
There are small cafes like Sun & Moon Cafe, Magic View, etc. along the trail, that would serve you quick snacks like Maggie, bread omelette, etc.
If you are going on your own, you will have to carry packed food for your meal on top of the hill, else the trek operator will take care of your meals.
You will get some good Tibetan and Middle Eastern food at Mcleodganj market along with North Indian food.