Have you ever wondered what the journey to the mountains is always more exciting than the actual destination?
I say this for a reason. The melancholy of the gigantic structures that leave you in awe shows their magnificence only on the way to your resort in the hills. Once you reach your resort/hotel/apartment, it's all the same. Maybe you are one of the rare ones with an unrealistic checklist of where to stay in the hills that gives you this feeling of grandeur for a few more minutes than the rest. Like sometimes when I travel to places like Rishikesh or Spiti, I try to make sure that there is a river as well as a mountain range right in front of me where I stay.
Having said this, there is no denying that the varied views you'll get on the way in the mountains are all that is required send shockwaves in your brain and help you realize you're wasting your life with mundane work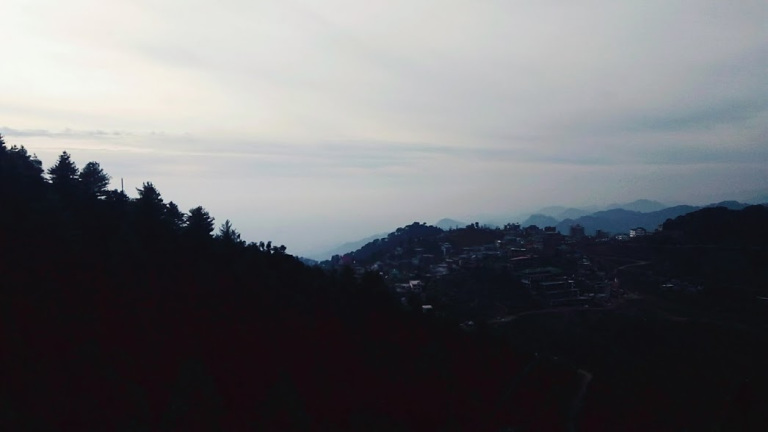 How it began: This time was a bit different though. There we were, in the perfect dilemma of what to do around the big magical weekends around Santa's time and NYE. All the places that you've famously bragged to your friends were overflowing with scores of people enjoying the holidays and we were just hanging on to the notion of being travelers, rovers owning their fate and destination rather than getting muddled in the crowd. Unfortunately, our ambitions left us undecided till the last weekend before christens before someone came up with the most secluded, unexplored places in India - McLeodganj (slow claps all around!!). Don't get me wrong, McLeodganj indeed is a wonderful place to visit but not now around long weekends and public holidays where you can hear Baadshah and Guru Randhawa, become more popular than your holy Monastery sounds.
Thankfully someone recognized the agony on my face and before some beautiful words came out for the person who made this suggestion, someone hurriedly blurted out Dharamkot.
The trekker's paradise: DHARAMKOT
Situated on the crown of a hill above McLeodGanj, Dharamkot is a heavenly spot that provides a wide view of the Kangra Valley and the Dhauladhar ranges.
I think Dharamkot has failed to get that destination tag for most people venturing out or deciding for a place. This is the only reason for the place to be seriously profound as its just the journey which makes it more endearing. The quaint little village town is on the verge of development and is another disaster for the ecology of our hills. So many hotels can be seen coming up along the way however the village itself still embraces that peace that we all yearn for; devoid of any human greed or your office WhatsApp groups that hound you to end your very existence (there is just no network in some areas which is just delightfully scarce now) - sorry I tend to go overboard ????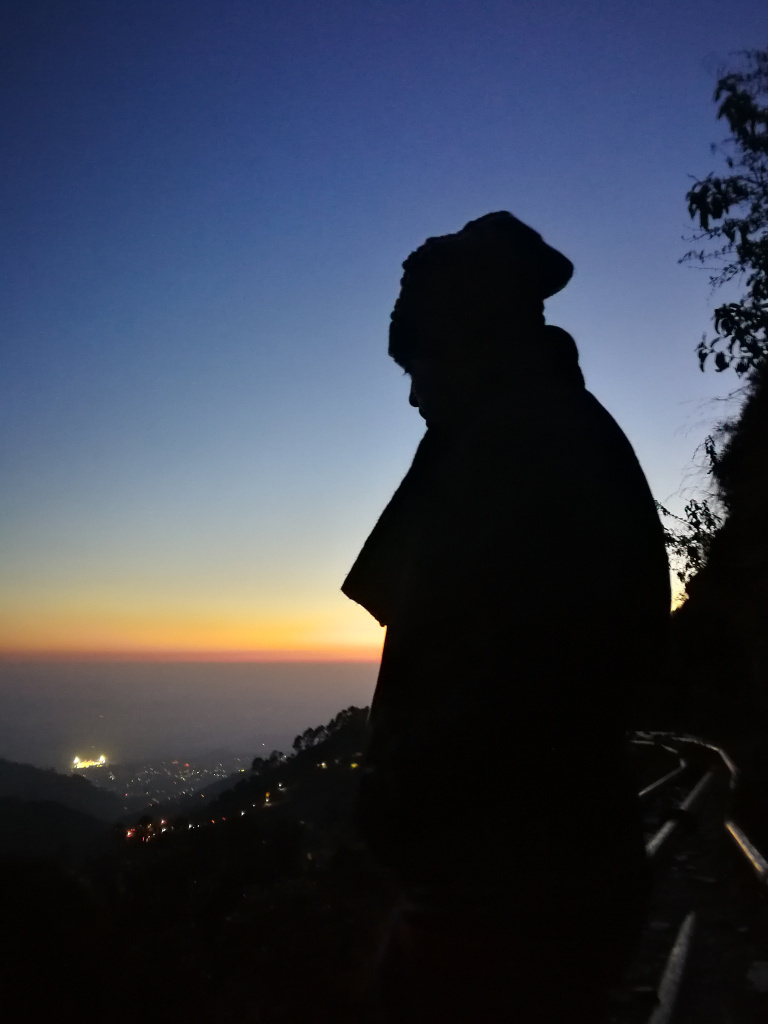 How to reach:
Many options open up for travelers few for tourists. Being proud travelers, the select few of us opted for Himachal and J&K roadways bus while a few of us opted for the ever dependable Indian railways. Buses provided by the Government are abundant, leaving periodically from ISBT. We took the local J&K transport bus to start the humbling experience to Pathankot.
From Pathankot, there are options - ranging from direct travel via a cab or a bus to McLeodganj. The cab would approximately take around 2.2-2.5 hours in actuality but would feel about half an hour if you love the hills. The bus would take about 3-3.5 hours
Point to note: almost all the drivers (if you are taking a cab) are in a lot of hurry to reach the destination which adds to the troubles of people with motion sickness. Pathankot drivers are more money oriented and you will have to tell them specifically to drive at a comfortable pace before you start your journey
Money matters:
If you do take a state bus in the J&K transport or Himachal Transport bus - you will end up spending a humble INR 500 per person (at max) for the bus ride from Delhi to Pathankot. A Volvo or a private bus would take around INR 800 - INR 2000 depending on the company and your time of booking.
Cab ride from Pathankot to Mcleodganj would take around INR 2.5K - 3K but its worth the amount / Bus ride would be about INR 35
The trek from Mcleodganj to Dharamkot is priceless ???? Trek and eat and trek and rest and trek and make merry - a different way of life
Some spots and moments in this journey invoked a different tune in us. We, a large group comprising of notorious dilliwalas, forgot the way we were used to things. At least I realized how GOD intended us to be. Non fearing, ever humble - everything needed to sustain was right there in front of us. Food, ways to live and have a blast with whatever little there was.
The locals are a good bunch. Unfortunately, at the time we went, there was some strange regulation from the authorities that prevented people to rent our accommodation to people. That worked out for the best for us. With the element of Jugad in us, we managed to rake out a connection there as well and find one of the best places I've ever stayed at.
Just looking at the mountain ranges from Dharamkot would be enough for you to wear your trekking shoes and just venture out.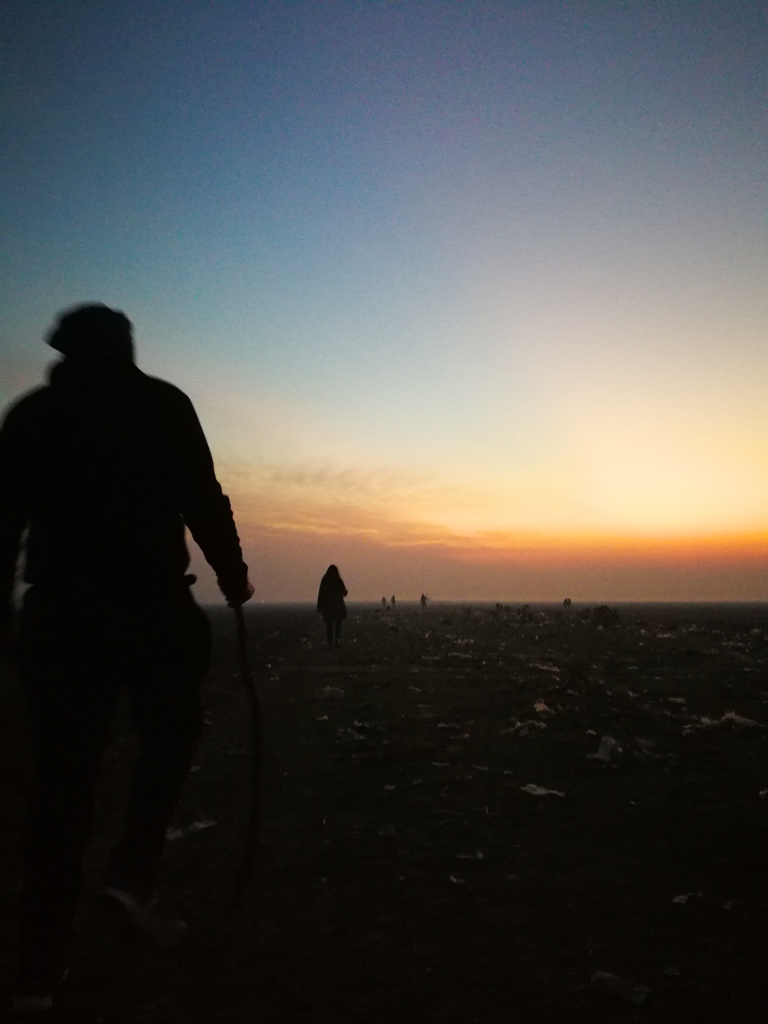 The main attractions:
Trekk to Triund: At a distance of 9 km from McLeodGanj, past Dharamkot (much of which is a steady climb) is Triund. Technically, Triund is located at the foot of the Dhauladhar ranges but you'll feel on top of the world at a height of 2,827 m. The snow line, which is considered to be the most easily accessible in the entire Himalayan range starts from Ilaqua, 4 km from Triund. A good walker will take around four hours to reach Triund from McLeodganj and another one and a half to two hours to reach Ilaqua. After Dharamkot, one passes by the Galu Devi Temple when the climb and the trail become demanding.
That was the trek everyone takes.
Naddi Village: One trek that very few people know about is if you take the usual route to Triund and walk to the lesser known Naddi village. This village is situated about 3 kilometers from Mc Leod Ganj, known worldwide for the presence of the Dalai Lama. Truly so, it was really beautiful. Although very close if you go by road from Dharamkot, if you choose to trek, there are some sights that will leave in awe. Some of the peaks and sights during this trek are simply mind-blowing.
Some points within this edge are really adventurous and it is advisable to be with close ones during these points. If you are lucky enough to find them, you'll realize that you're almost at the edge of the hill. The cascading view of the mountain ranges and snow-covered mountains is the elixir for eyes that unfortunately no camera pic can do justice

Pipes of Bhagsu: One more village nearby is Bhagsu village which is the home of the famous Bhagsu waterfalls and hippie cafes. This place, unfortunately, remains always crowded and always full of life. The cafes are fun to be in and surprisingly offer some amazing dark chocolate desserts.
If one just wants to stay true to the objective of cherishing the few moments of peace and quiet, just before the waterfalls before you start dissenting, there are some pipes which offer you a beautiful seat to just relax and enjoy the heavenly views. Just remember to take the route from Dharamkot to Bhagsu. You will find this place if it's meant to be ????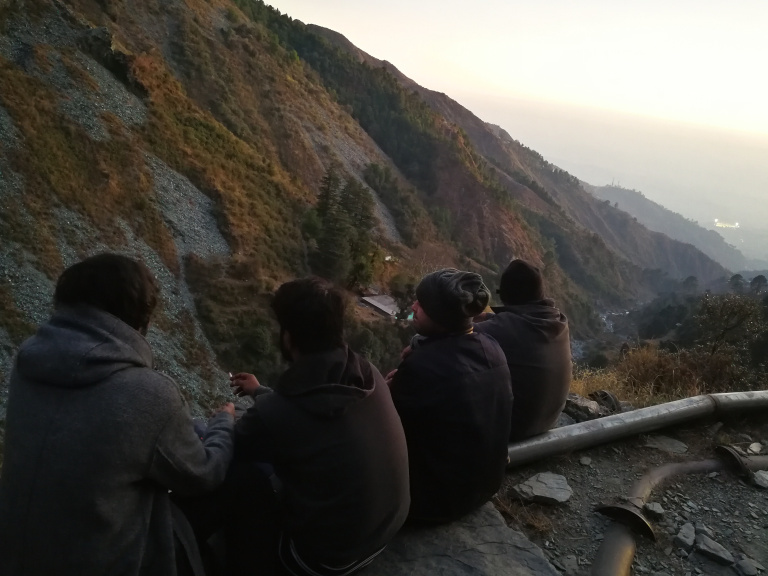 Conclusion: All in all, Dharamkot is a divine place. There is one restaurant which marks the entry to the village which defines the mood of being there - Trek and Dine. Why I say this - The outside wall of the restaurant facing the village explains the mood of place - "MOTHER NATURE IS SACRED"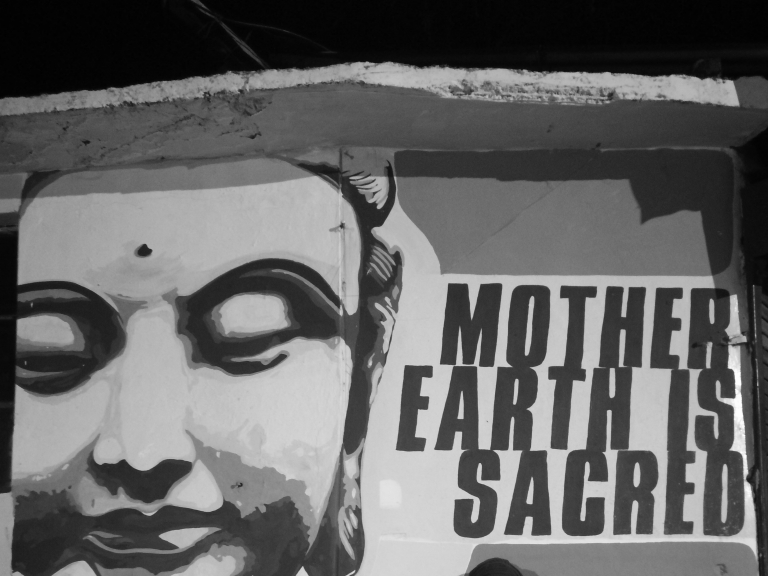 Have fun being there