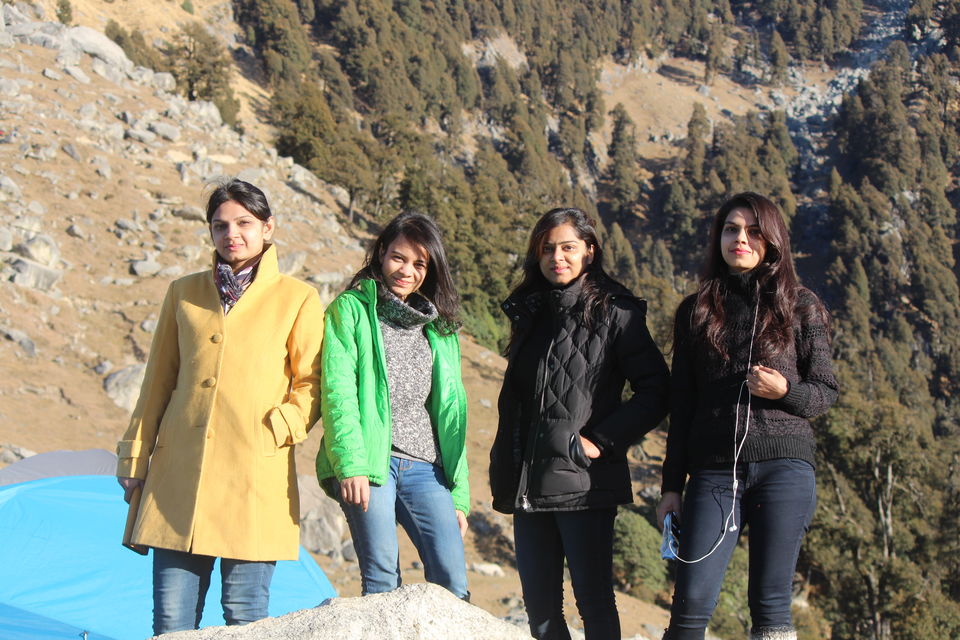 Well, when it comes to travelling, I have always been keen towards budget travelling since i am student and i used to look for blogs that would facilitate budget based travelling. But i never really found something, so i thought of starting blogs on budget travelling on a friend's suggestion.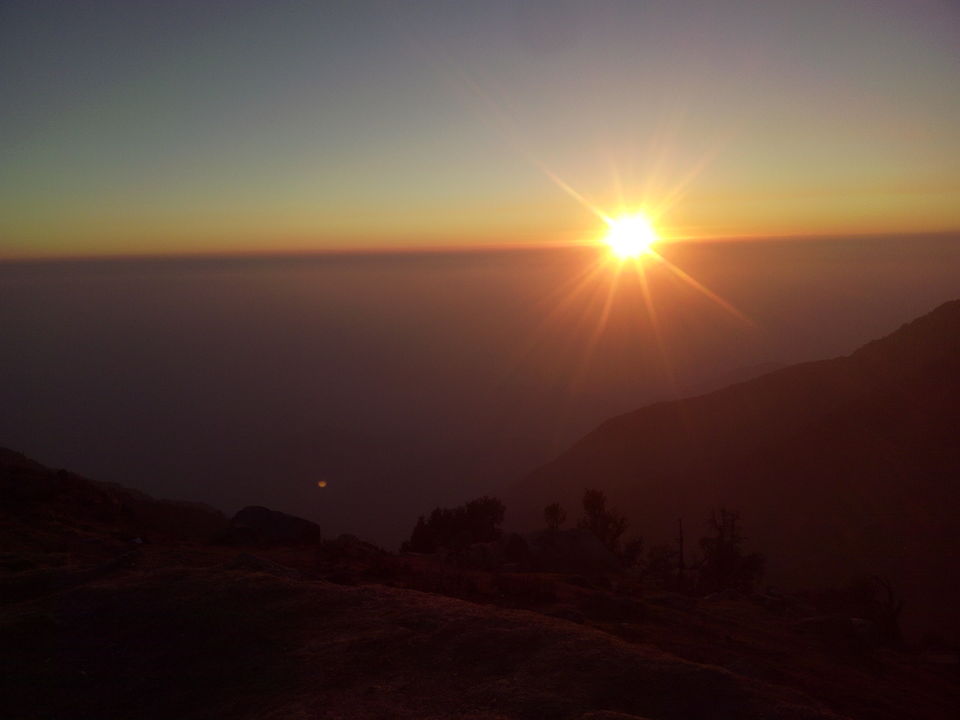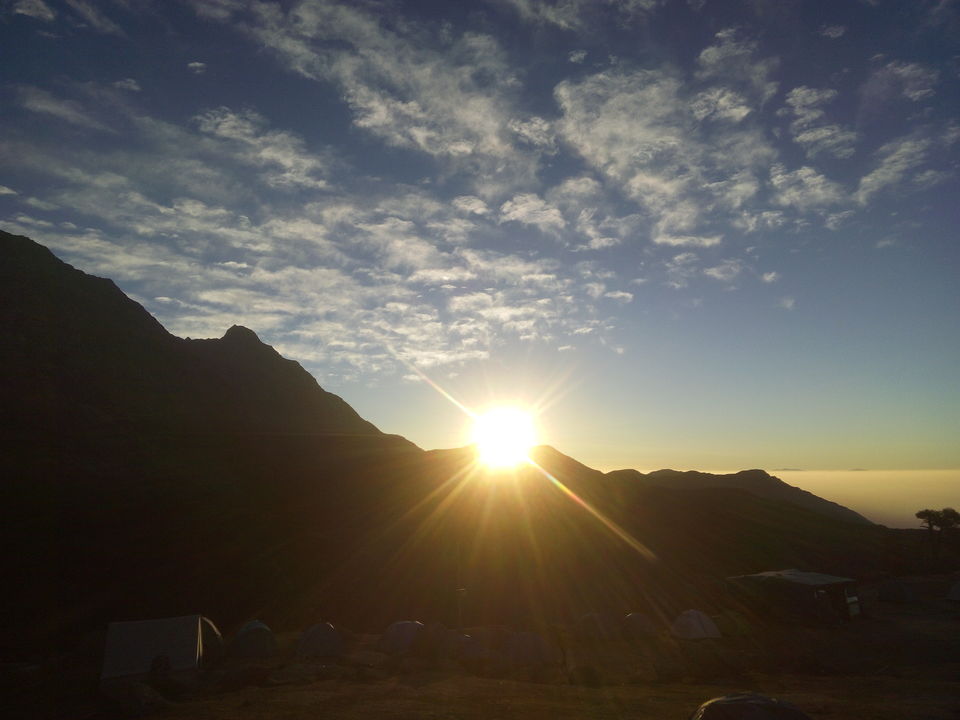 I would like to first start this blog, providing the basic understanding of location of Mcleodganj, so that you can understand what road to take and which way to head depending on time and money that you can spend.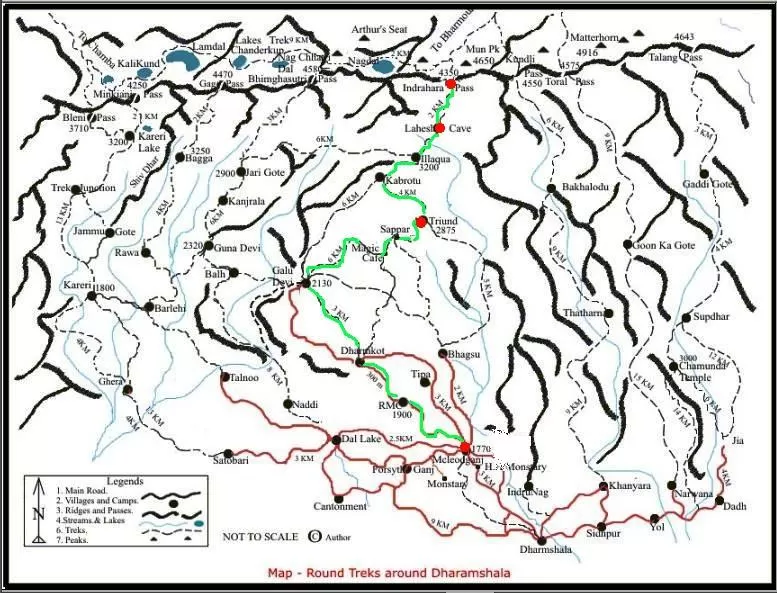 DHARAMSALA
Firstly, Let's start with Dharamsala. Its 18 kms from Kangra valley (another popular tourist destination) and famous for being home to Tibetan Leader Dalai Lama. well, personally i would suggest you to take a day tour if you want to relish the beauty of Dharamsala since it's a beautiful city in Kangra District.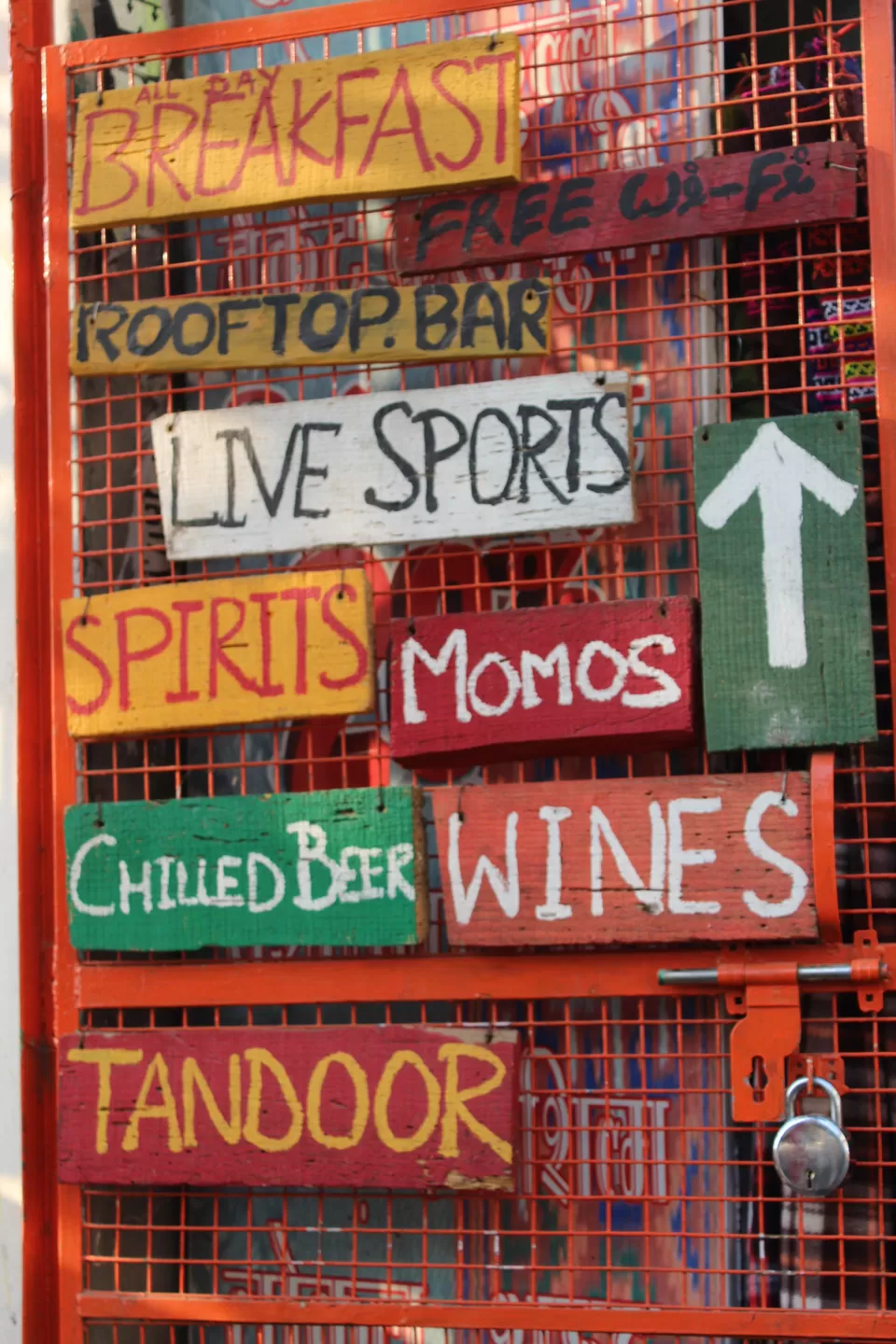 MCLEODGANJ
But since adventure lies in heading towards Mcleodganj, you can straightway head towards it. It would take you half an hour since the roads are narrow and one sided with traffic during the daytime if only you're travelling during the daytime. At night, it would take 15-20 minutes. If you're travelling from Delhi, it's advisable to take a bus at night. The buses reach Dharamsala in the morning and take you directly to MCLEODGANJ.
So the Journey Begins From Here. You can find accommodation yourself or pre-book the hostels on deals on various travelling apps. I only book if i find good deals but in my experience i always find good hotels that are cheaper than the prices available online. I usually take a tour around and talk to various hoteliers to find cheap and good hotels. Trust me, you can get good hotels if you know how to negotiate. But again if you don't find it comforting, you can always go for the pre-booking option.
I found a budget accommodation in Mcleodganj and since we were 4 girls we rented a hotel room facing the mountains for 800 rs (that's 200 rs per person) but again depend on the season when you're travelling. Hotels are slightly costlier in the peak summer season. I prefer off season since it's cheap and less crowded. This place isn't really a big place, it's a small hill station with One main Square from where 3-4 roads going in different directions. you can choose your way depending on your preferences like Bhagsu waterfall, Triund trek, Dharamkot, Dal lake. If you're going towards Dharamkot then Kareri Village and Kareri lake should be on your List.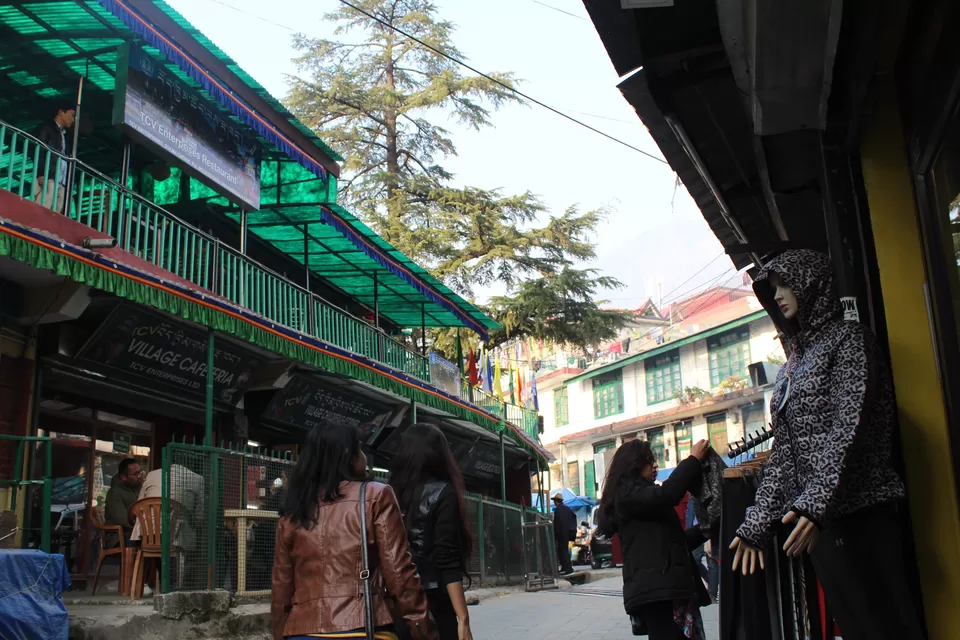 You will find Tibetan monasteries starting on one road (temple road) where you would find small vendors selling Scarfs, woolen socks, beautiful woolen clothes that you can't resist. Go ahead and if you want you can bargain easily. You can take a walk around the market that sells varying variety of clothes, household items, decorative pieces. If you're a shopaholic, it's a good place to shop around but again the items are a bit costly but the quality would win your heart.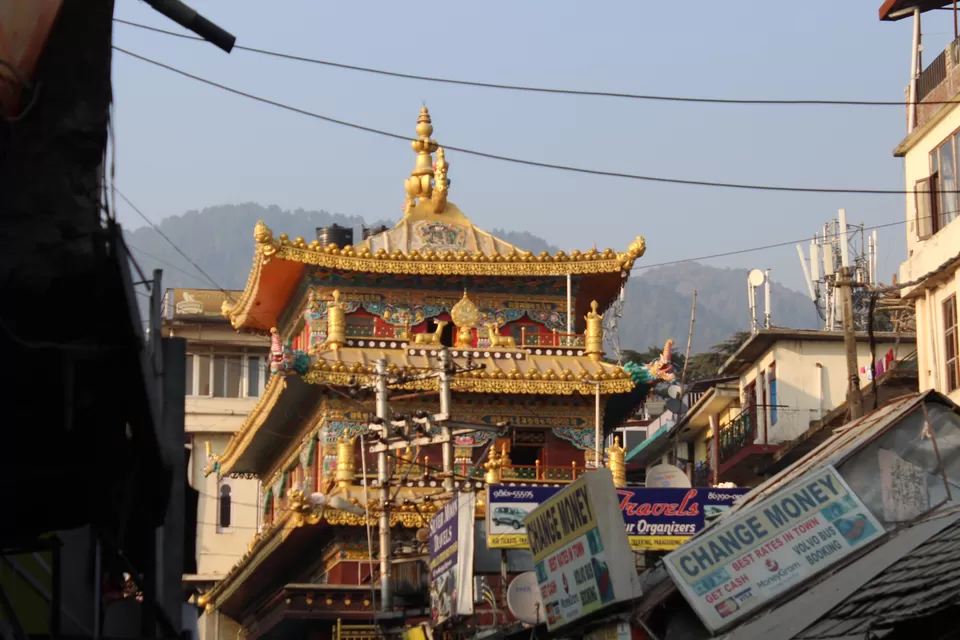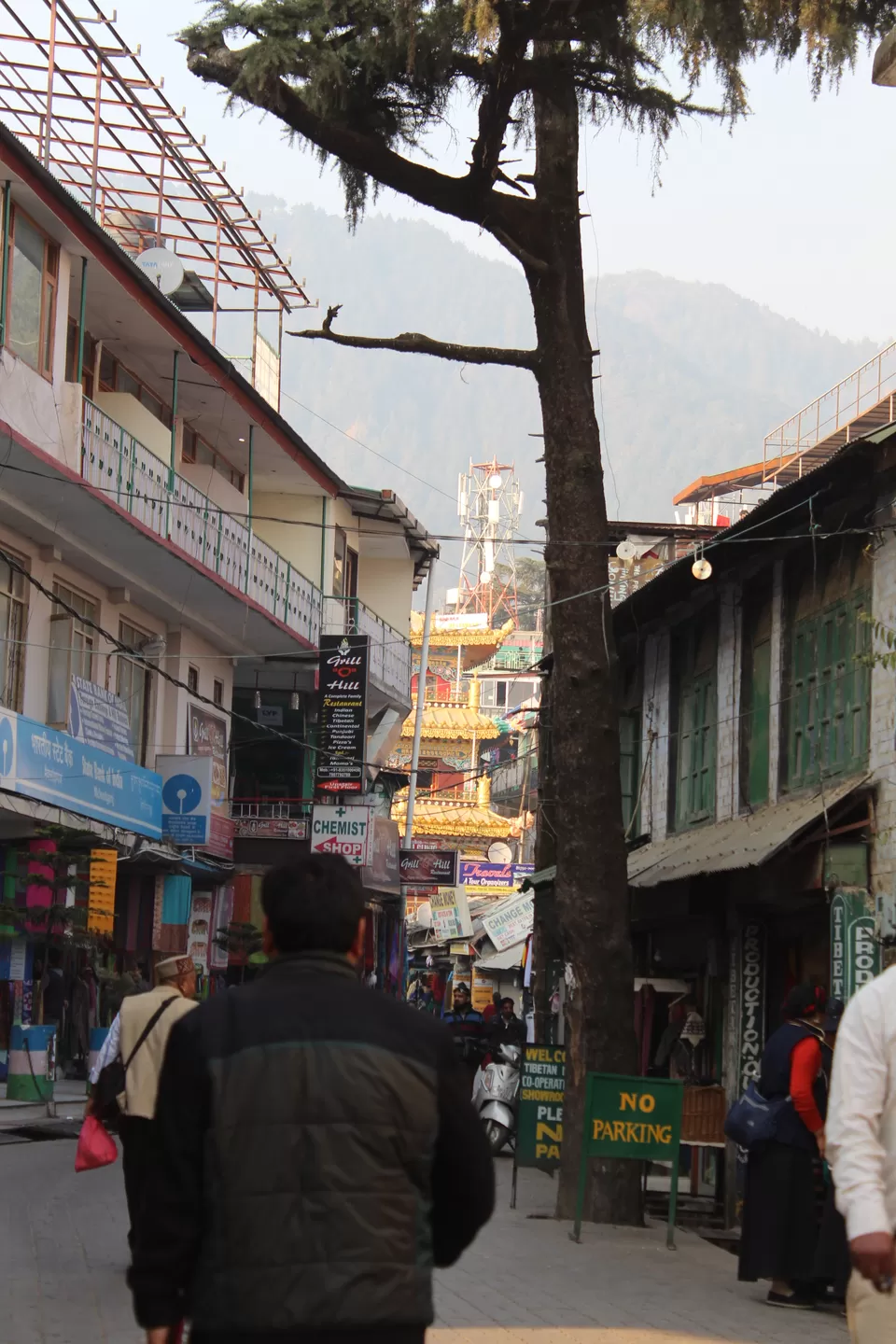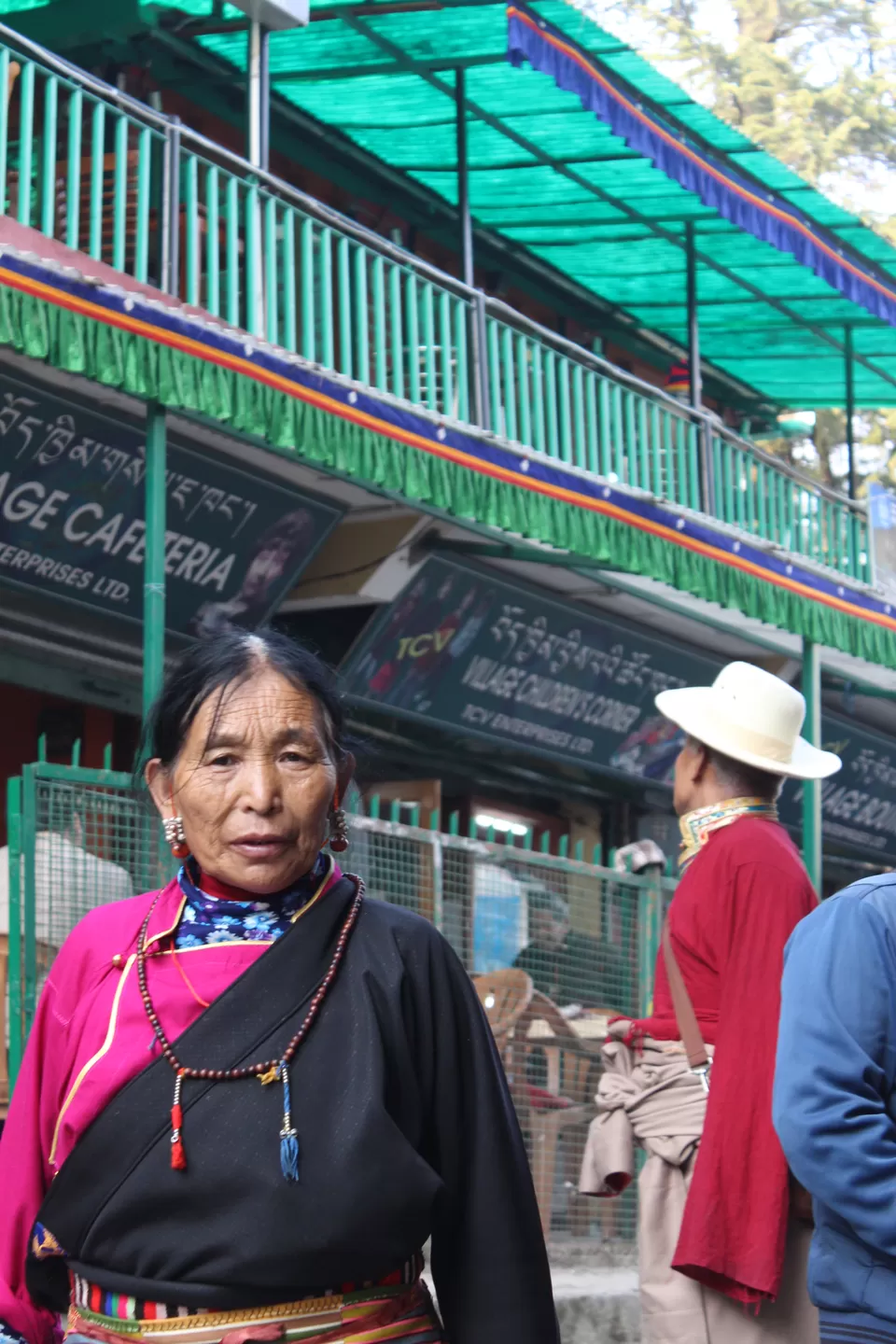 You can visit the Tibetan Museum and Dalai lama temple (this temple is 500 m away) during the walk around the market. Go ahead, take a tour. Relax the day since you spent the time travelling. Same day in the evening, you can take a tour to Bhagsu temple and Bhagsu Waterfall. You can take a taxi since it's around 13 kms (Including the stairs). After visiting waterfall, you can easily walk towards the main market road. I liked to take a walk with my group, we took around 1 hour to reach the Main square Market.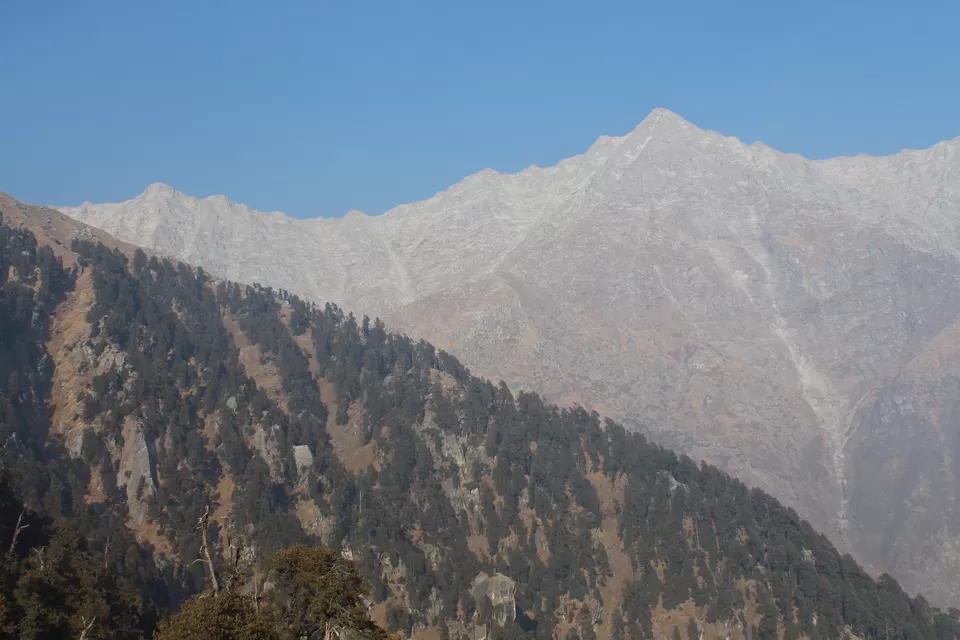 Well, one day is enough for Mcleodganj. Next day, i advice you to wake up early and plan a trek to Triund (2975 m above sea level). Well it's an easy trek and a very short one. You can either stay there for a night or come back the same day if you don't wish to spend your night there. I would advice you to spend a night since you wouldn't want to miss the heart throbbing Sunset and Sunrise and the breathtaking beautiful view of Dhauladhar range. Well, It's not even moderate trek since i found many of the websites mentioning it to be moderate trek. It' can easily be covered in 2 and half hours and most extensively in 3 Hours. I hope you're not that slow, since i covered it in two hours. But the trek starts from a point called Galu devi temple. You'll have to take a transport to that point. Usually there are cabs that give you a ride charging 200 per person. At this point, you'll find number of camp sites that offer stays.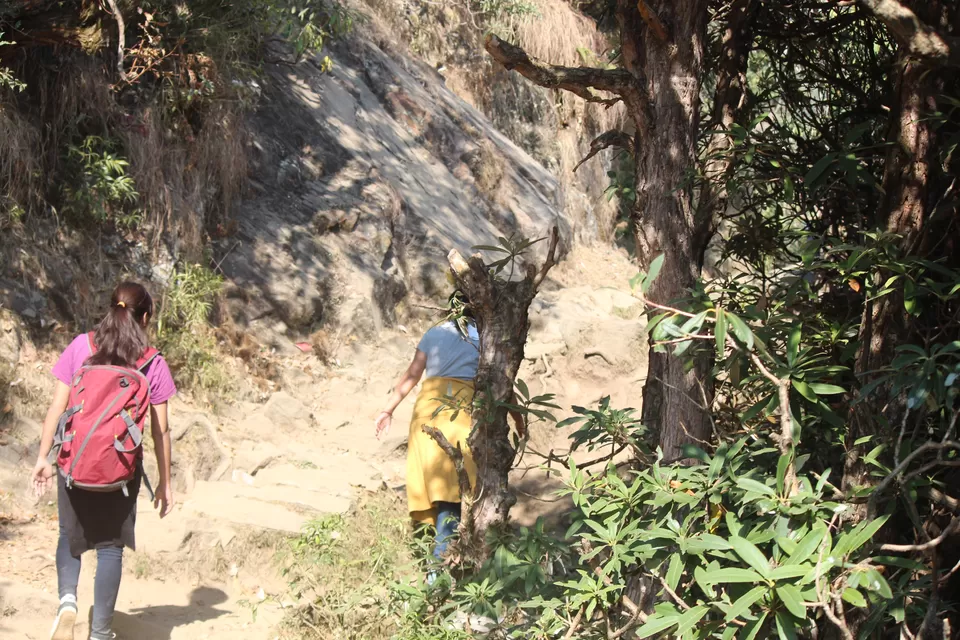 One Important Advice- PLEASE CARRY AT LEAST TWO-THREE WATER BOTTLES.
you won't find any trace of water on the trek except for vendors on the trek selling the water bottles for 50 Rs. And since if you're staying the night then next day morning, You would want to get fresh then that would cost you 50 Rs per bottle. There are no water facility in the Triund, like i found in Kheerganga with proper washrooms available.
Triund Trek- Well, when you complete your trek, you can easily rent Camping Tents Depending on number of People. or you can carry your own Sleeping Bag or Tent to avoid much spending. We rented 4 people Tent for Rs. 700 but again it was Off season when i travelled. It costs around Rs.800-1000 for two people during the Peak season. And you can always depend on your bargaining skills.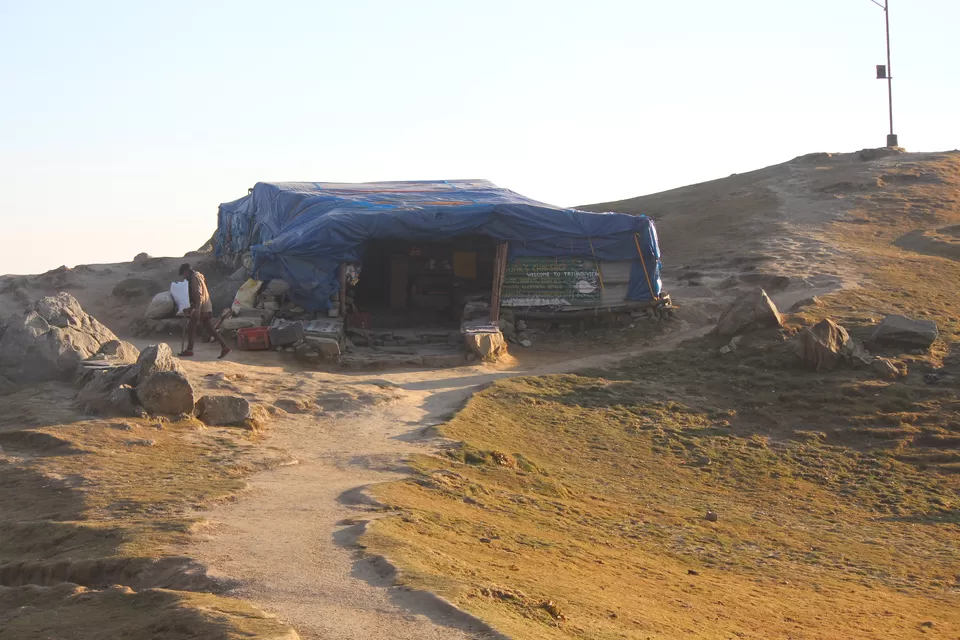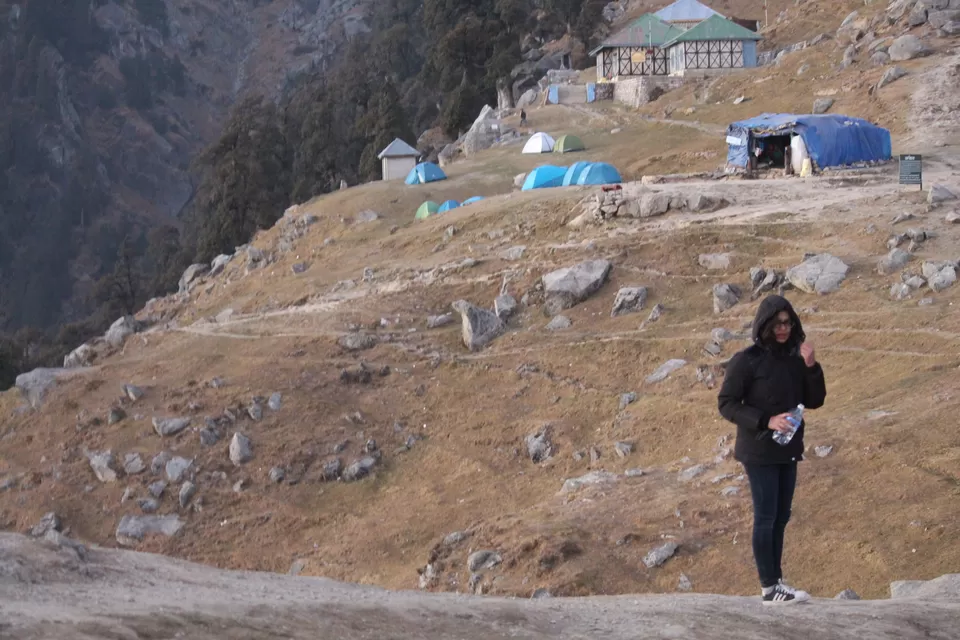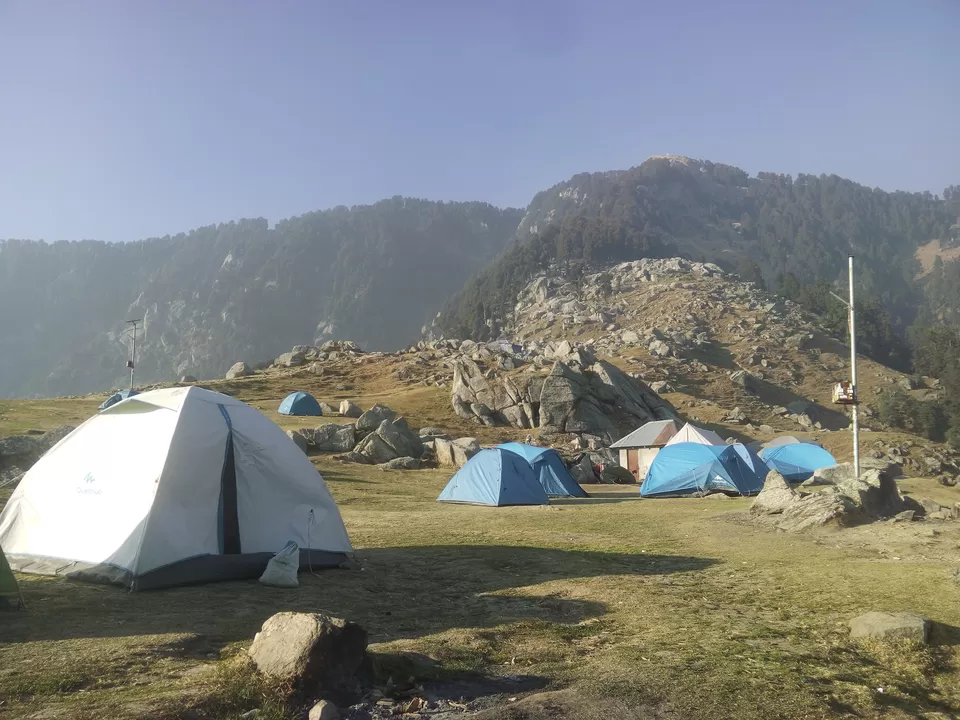 You will not find many varieties of food and the food is costly. You can carry your own small pan and Small lightweight outdoor cooking burner gas that's easily available for People who love trekking. We had Rice and pulses with pickles that night that was 110 Rs per plate. Trust me, that night with 3 degree temperature, i found it to be the tastiest food i have had in ages. Biscuits and other food packets are 20-30 Rs costlier than their actual prices. Well i have been a budget traveler so i am mentioning all these so that you can know how to spend and where to spend.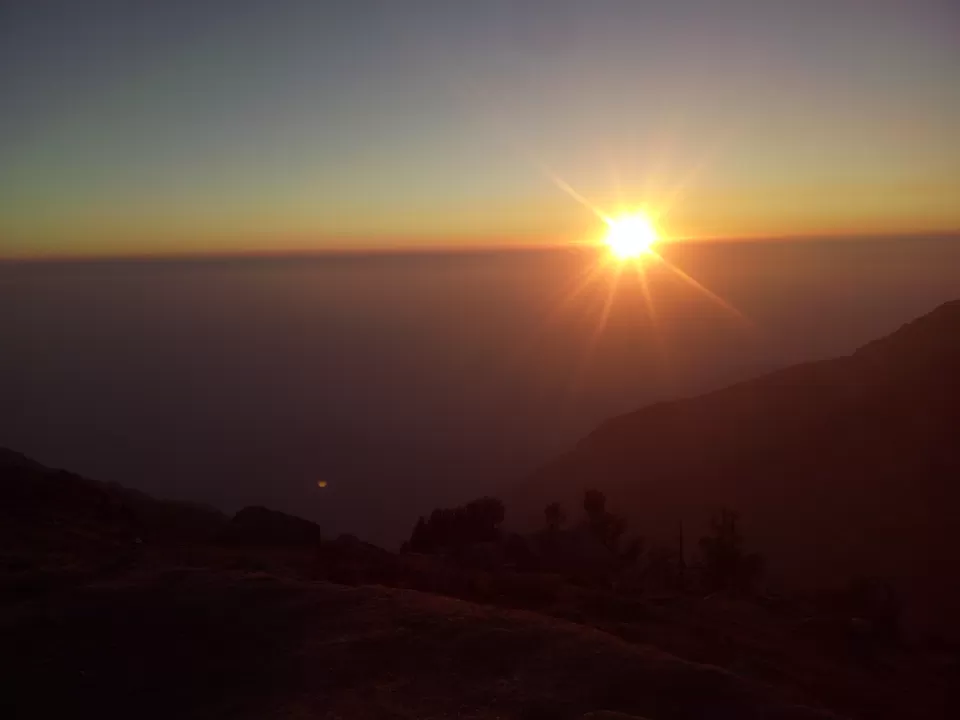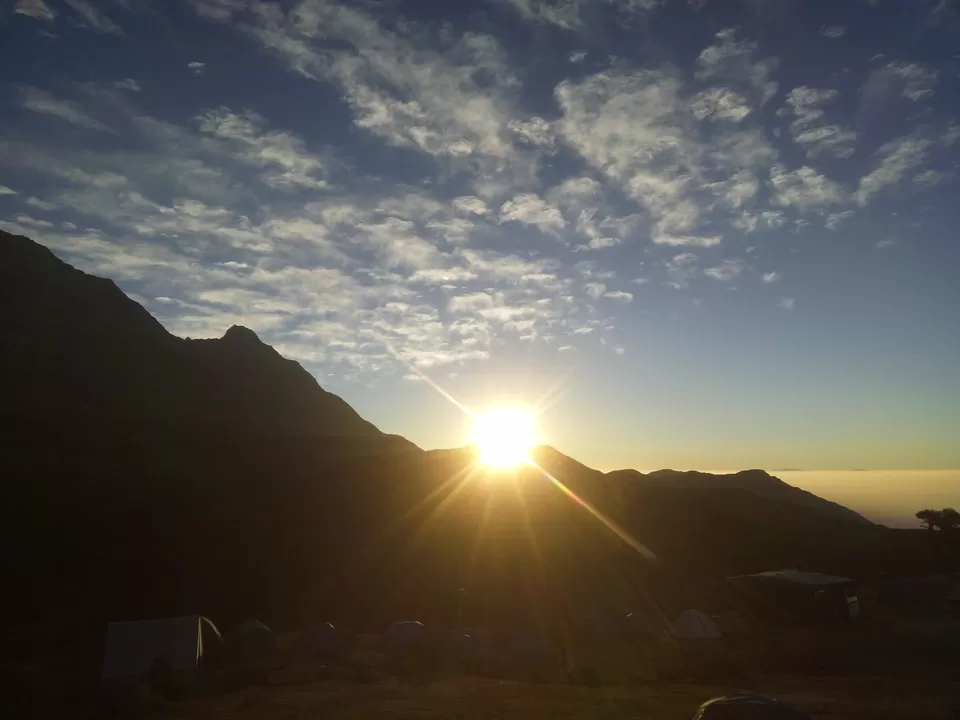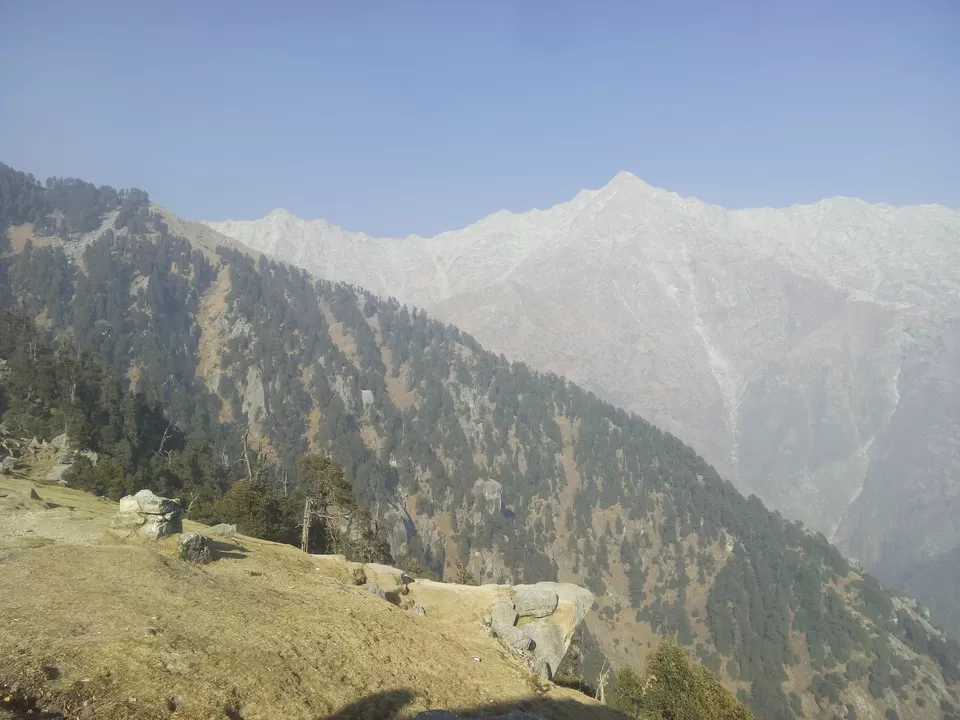 In the evening You would relish the beautiful Sunset and Don't forget to wake up early for Sun Rise in the Dhauladhar ranges.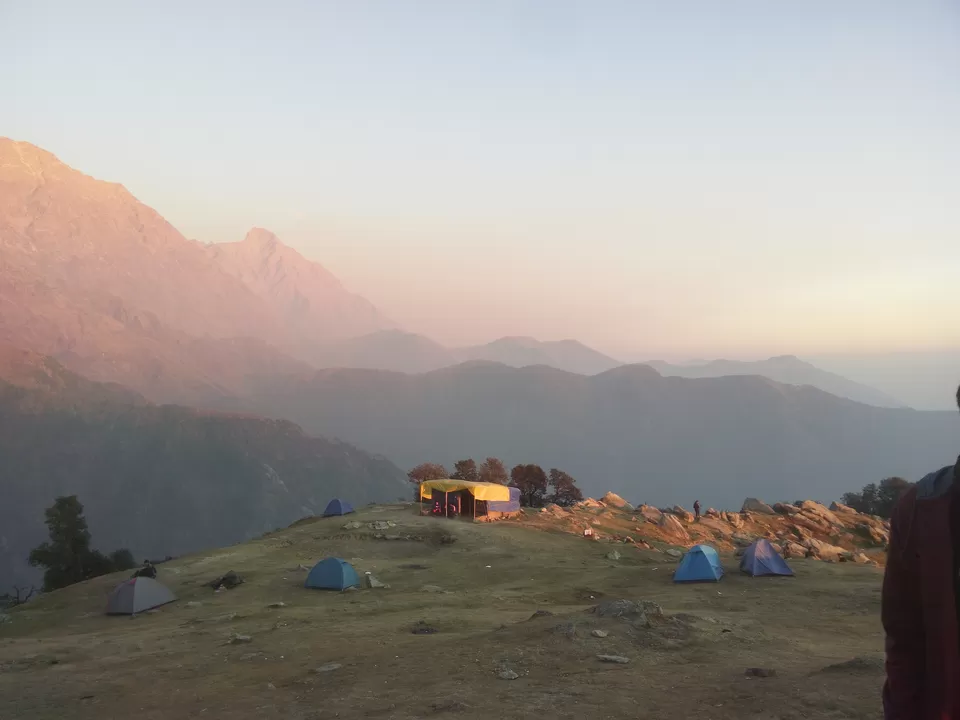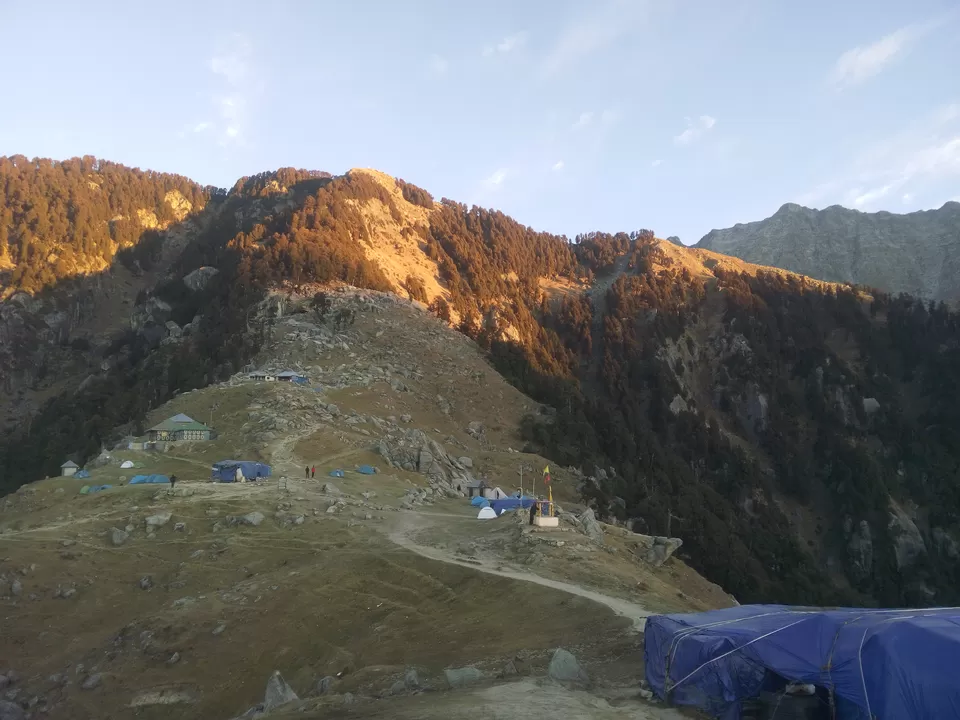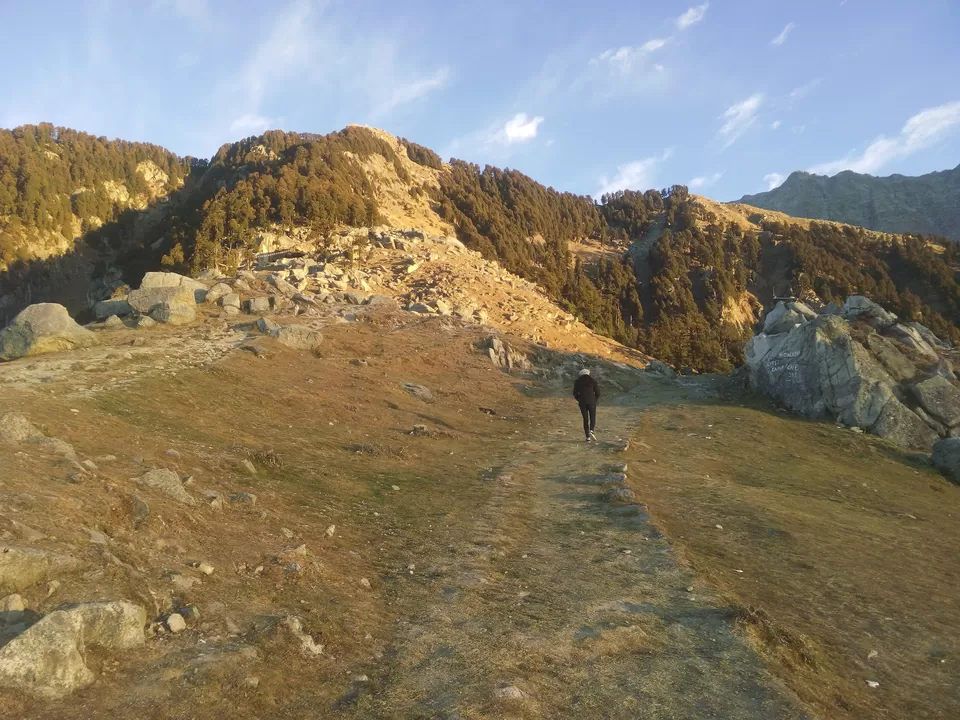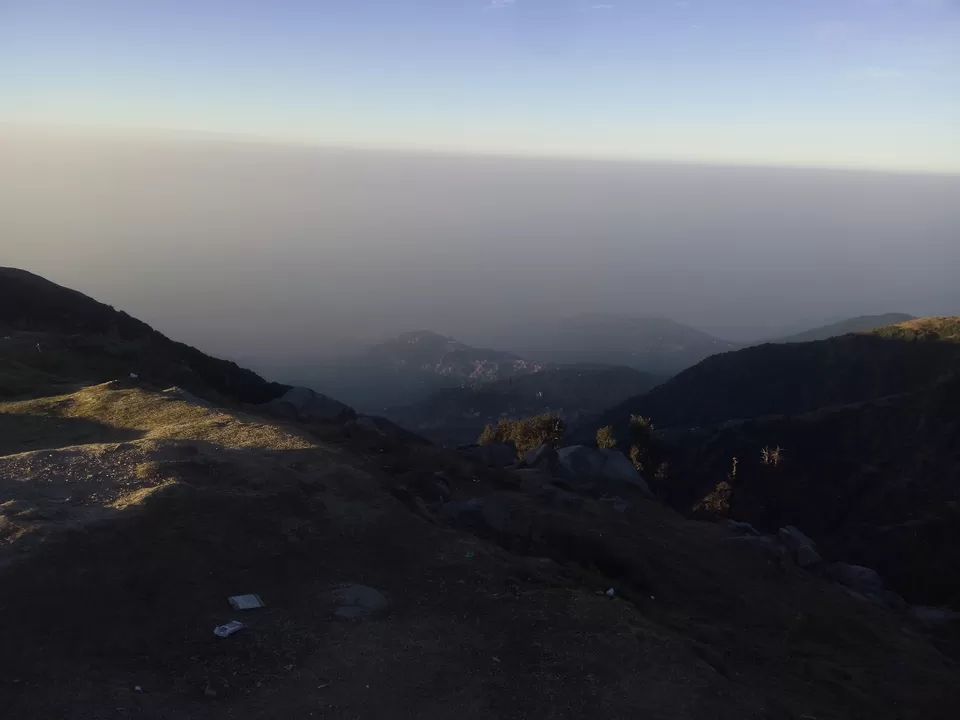 From Triund one side you will see Dhauladhar ranges and the other side you will have the Mcleodganj with it's scenic beauty that would steal your heart away. If you're a serious enthusiast then you can head towards the Lahesh Cave which is 3550 km And Then Towards Indrahar pass (4316 m) which is again one of most famous trekker's destination.
You can of course go for a bonfire at night, and enjoy the calmness of the night.
Next day, You can leave early morning after a mesmerizing Sunrise. It'll take around 1 hour 30 mins to get down.
When You start your trek, The Galu Devi point, there you find two roads diverging. One that leads to triund, and the other that goes for a waterfall. you can also have this short adventure.
If not then, Get back to have a trip towards dal lake but It's not really well maintained and clean. So if you have time and you have planned a longer trip than you can make your way towards Dharamkot or towards Kareri village and Kareri Lake which is again a trek but a smaller one.
So, for Kareri, i'll write another blog. But in short, it commences from Ghera village.
Since You've decided Mcleodganj and Triund trek, i wish you happy Journey and enjoy every moment of this trip.
Life is short! stay happy, stay safe and travel a lot!! And yes, That's us!! (Me on the extreme Right).