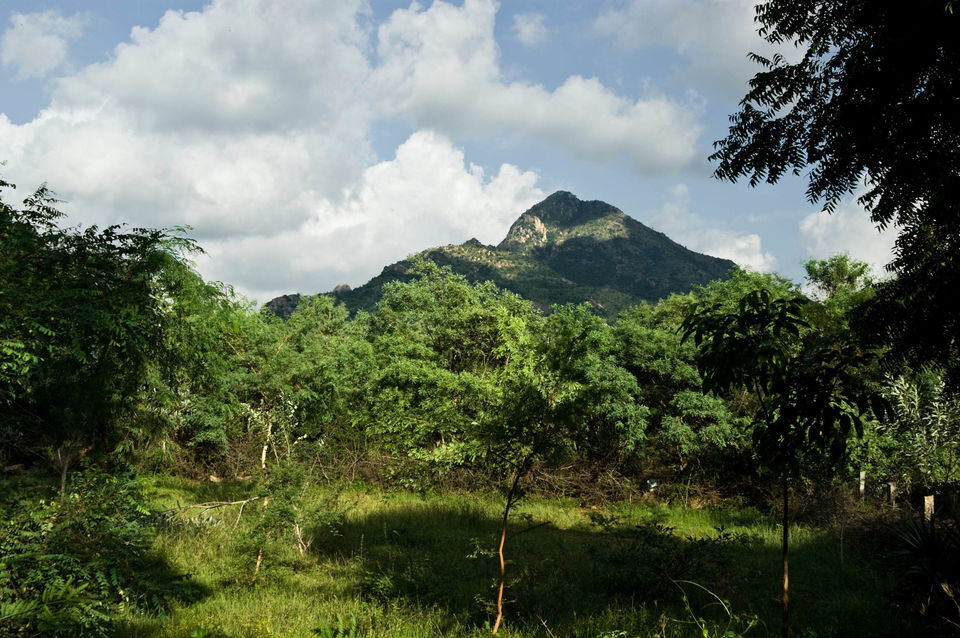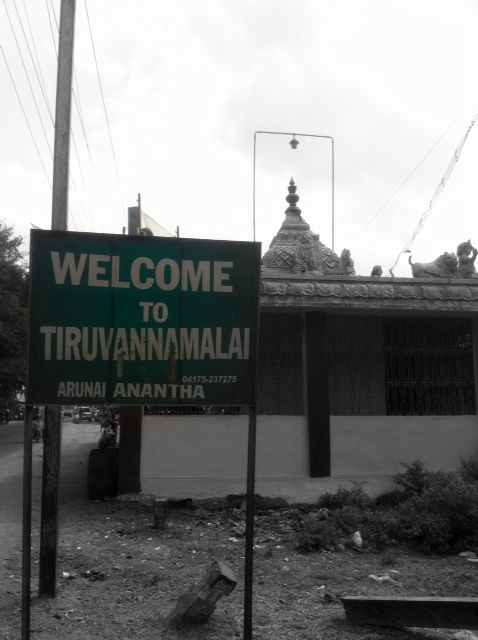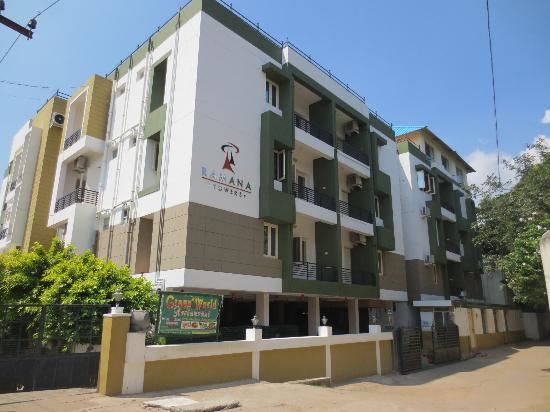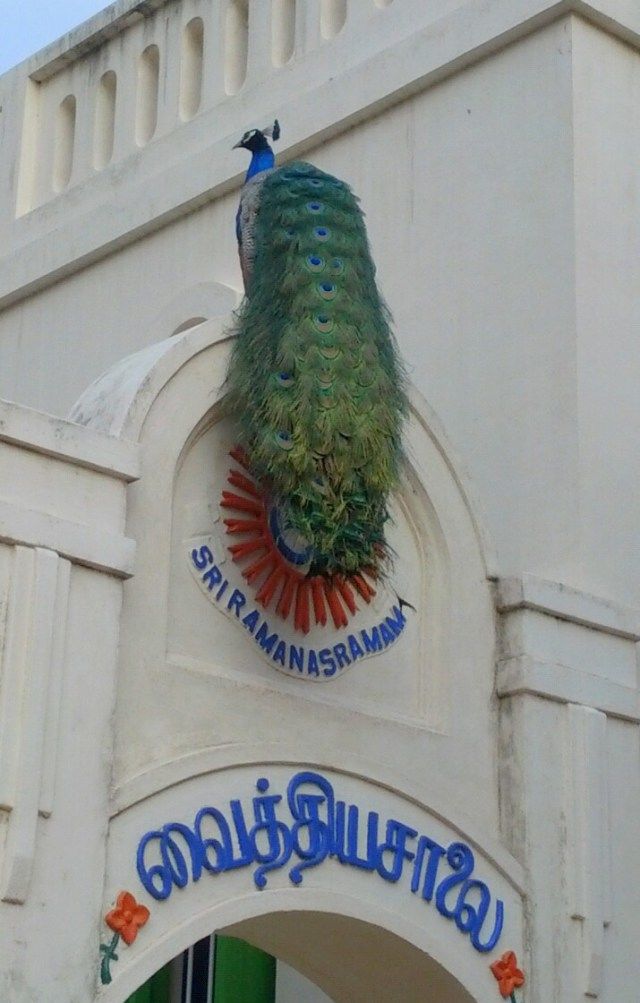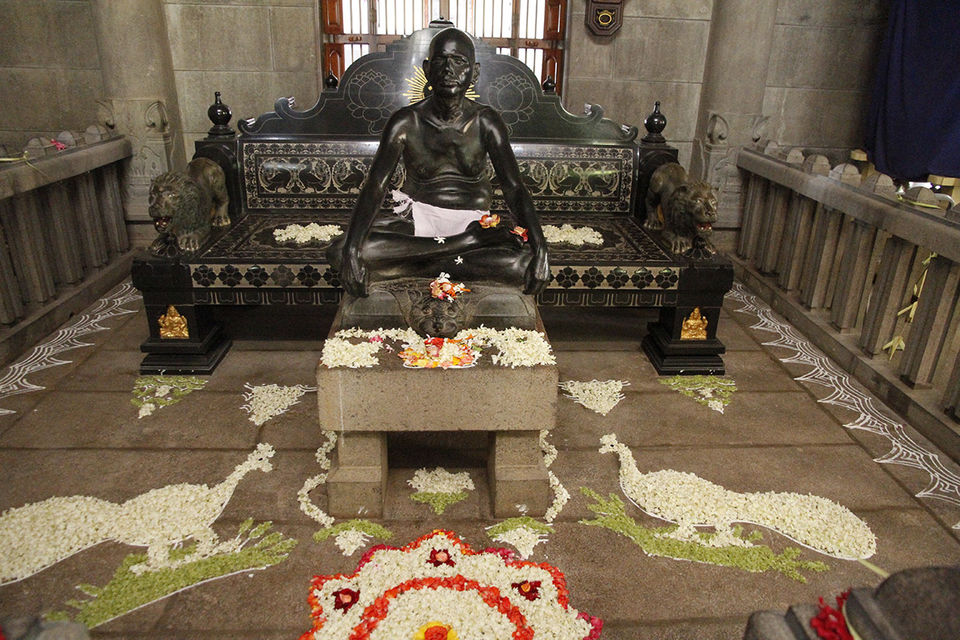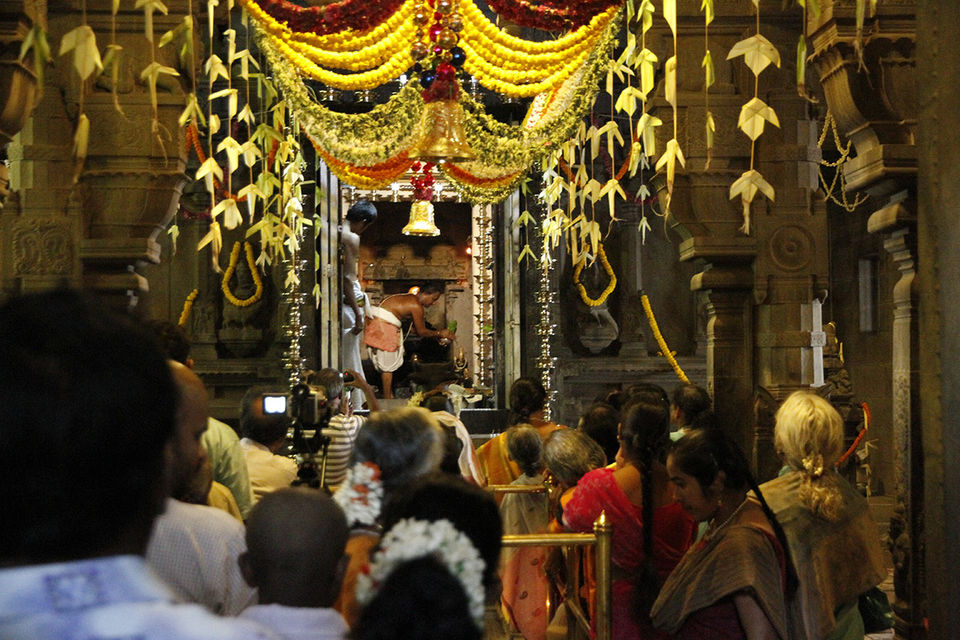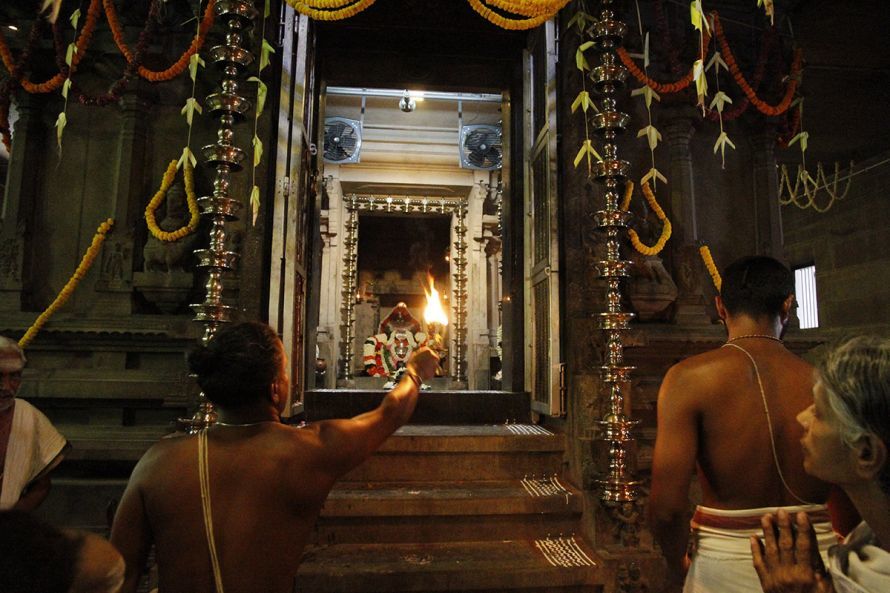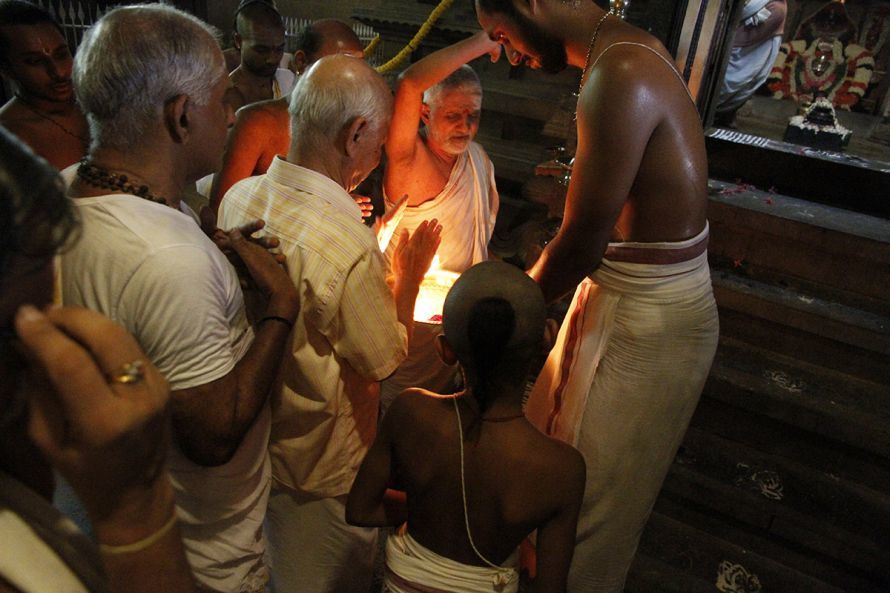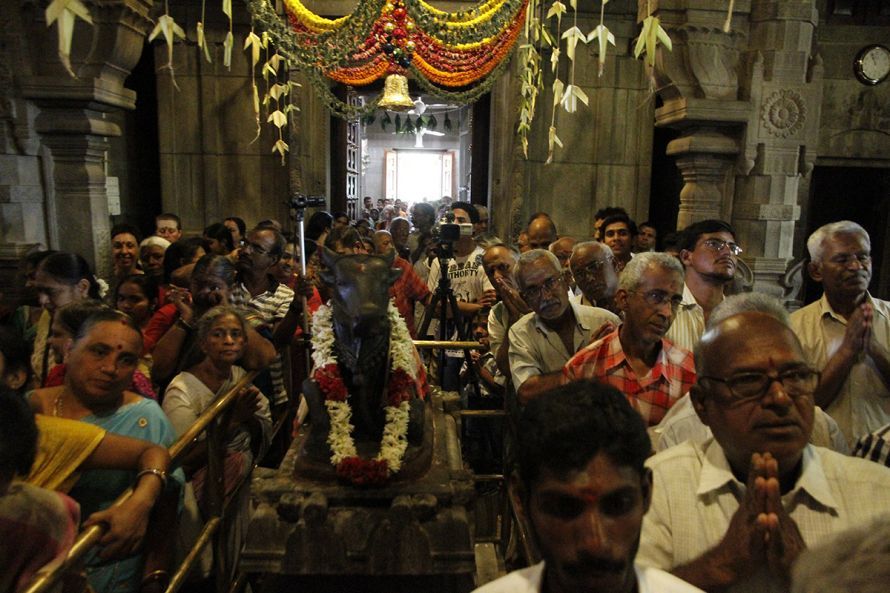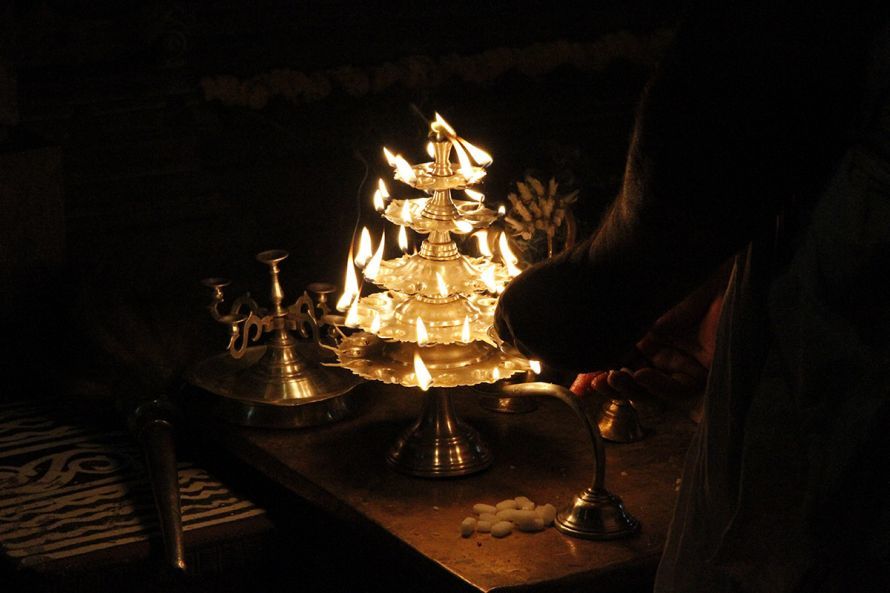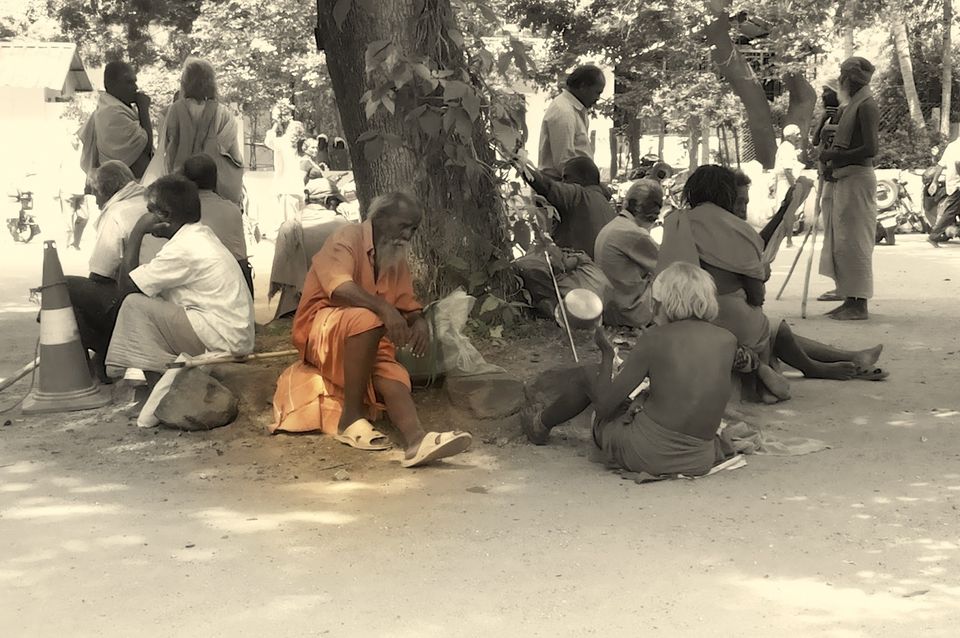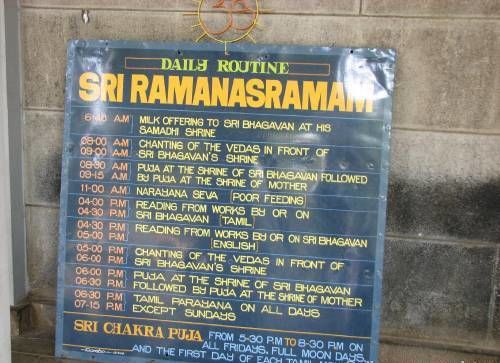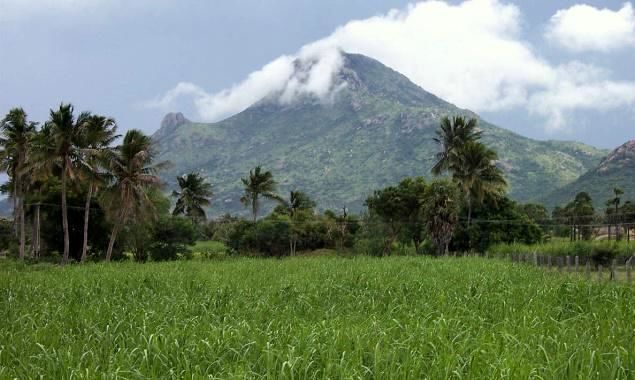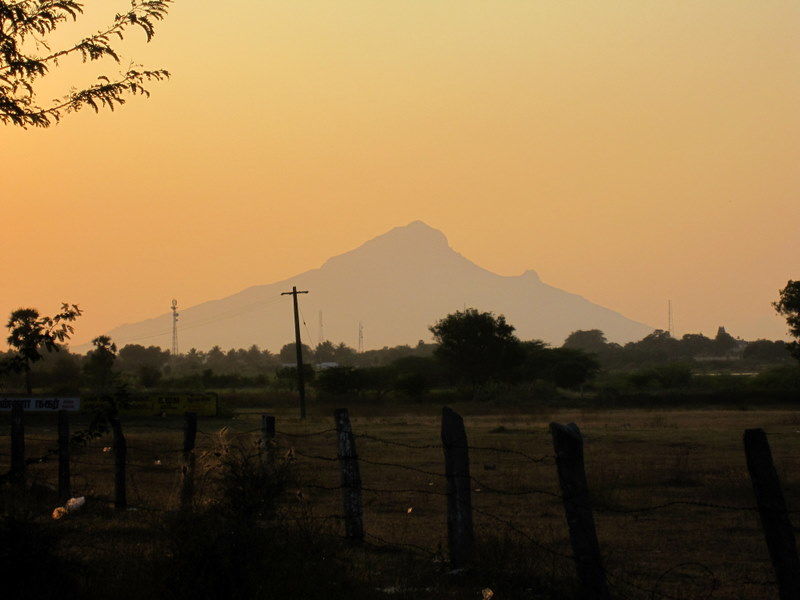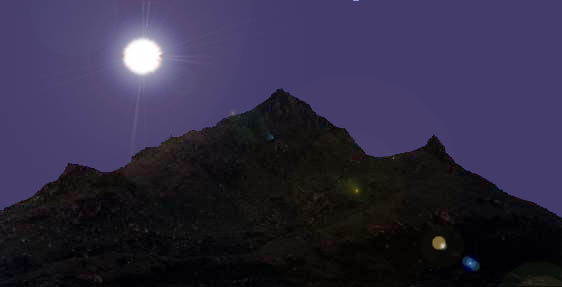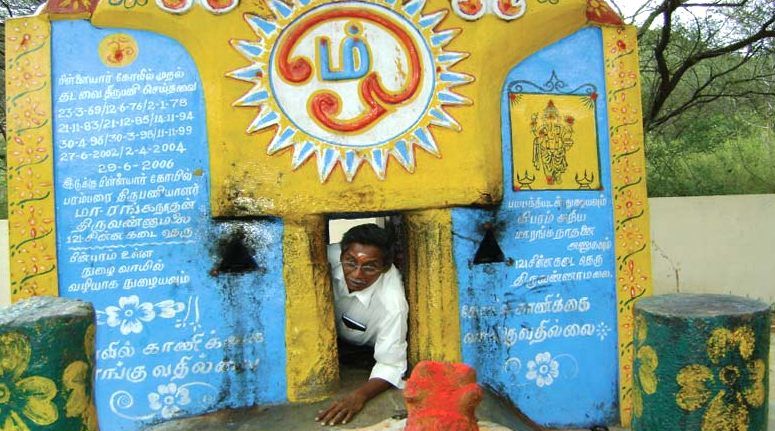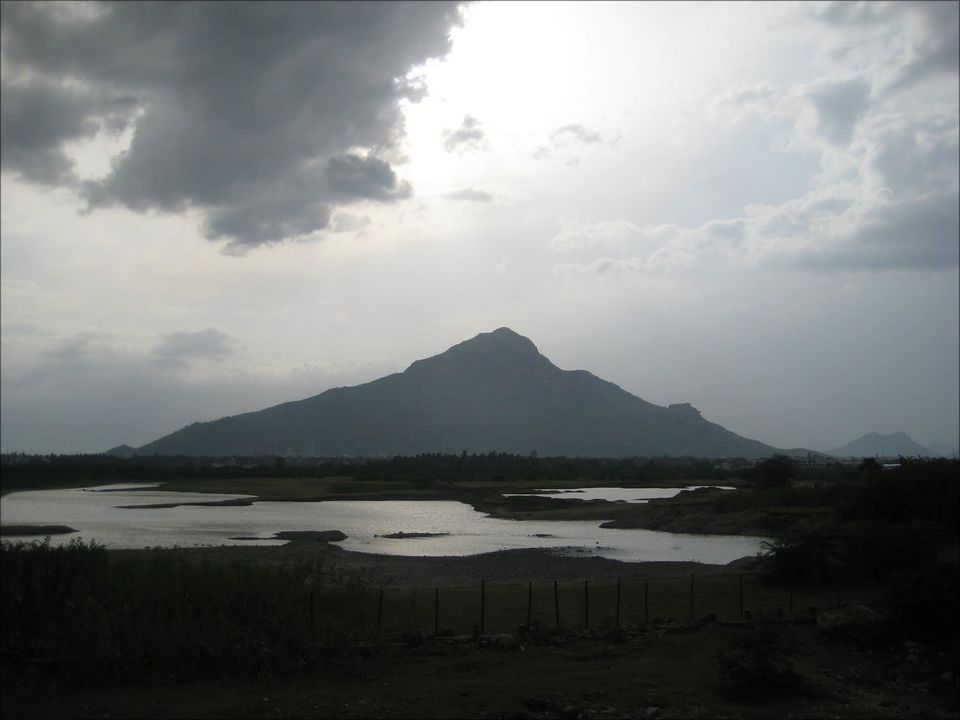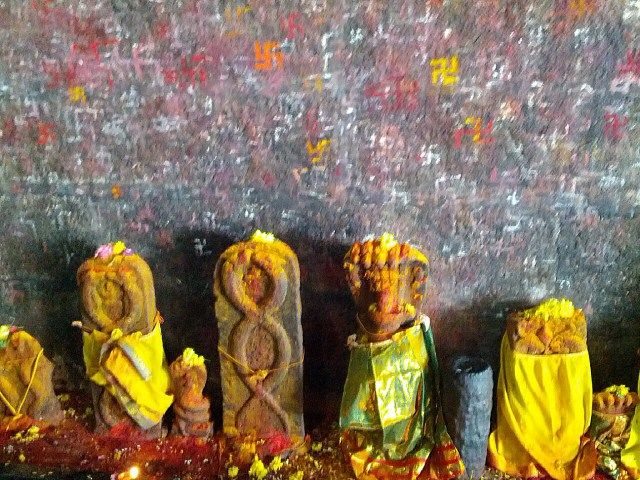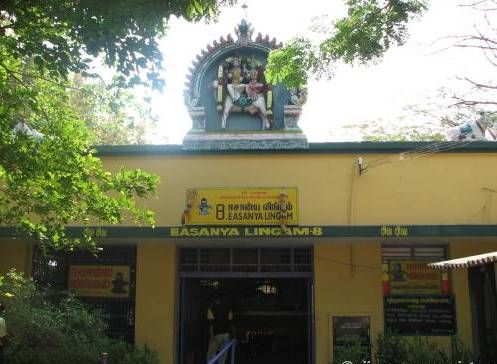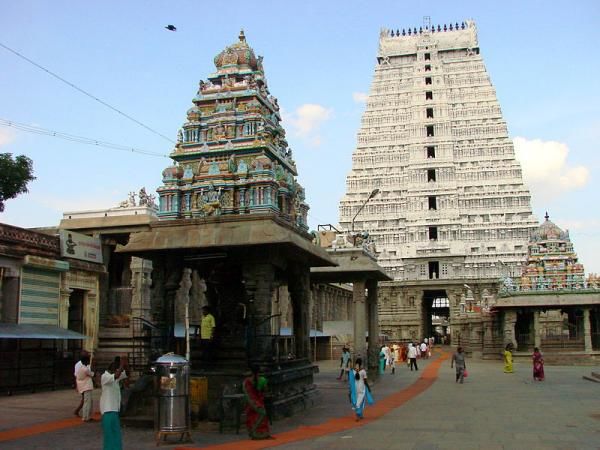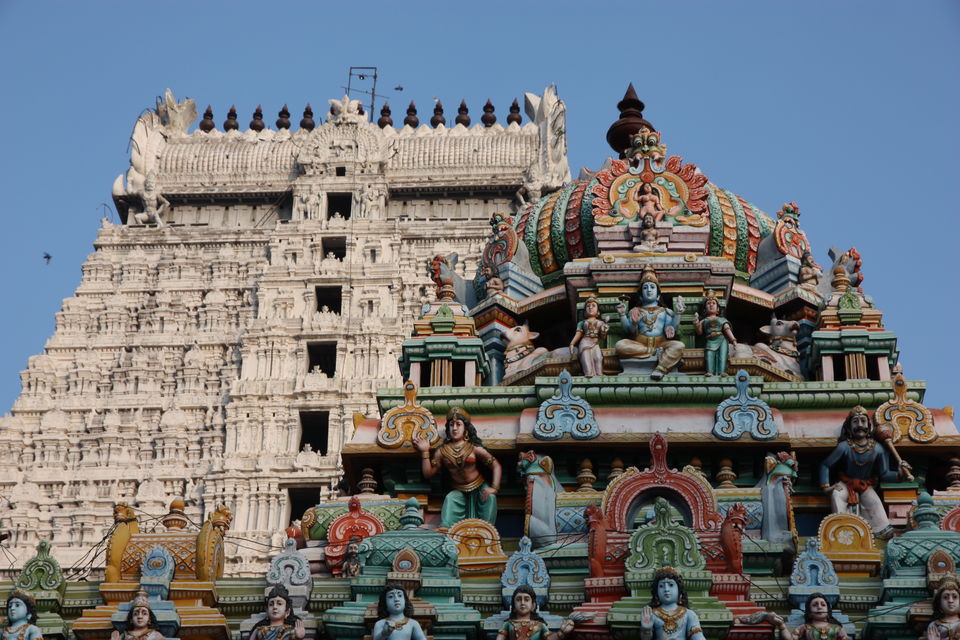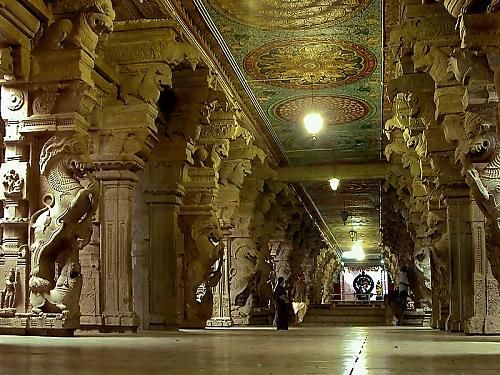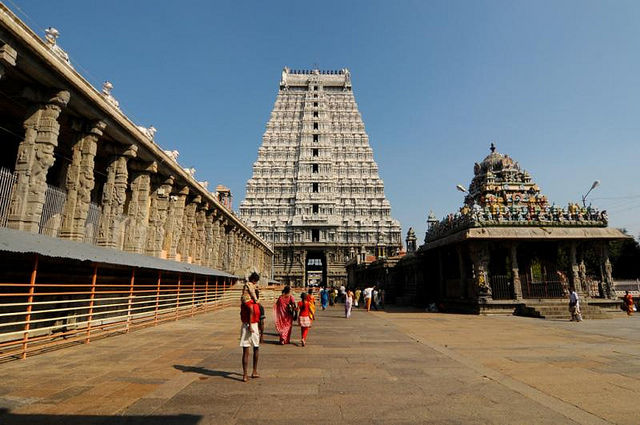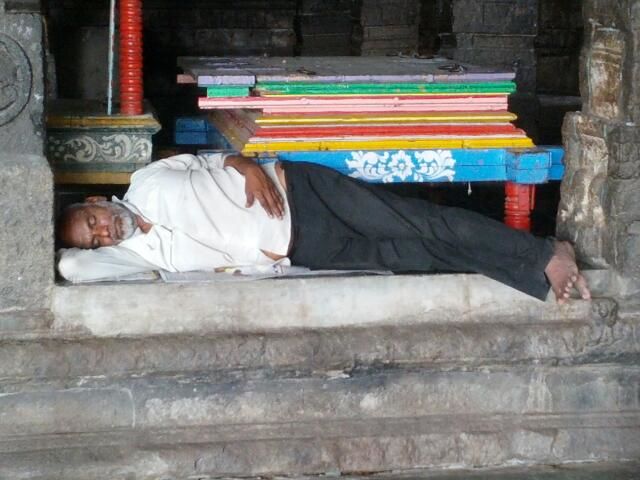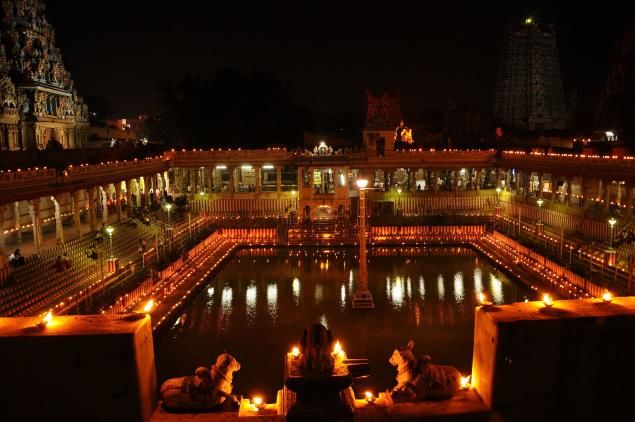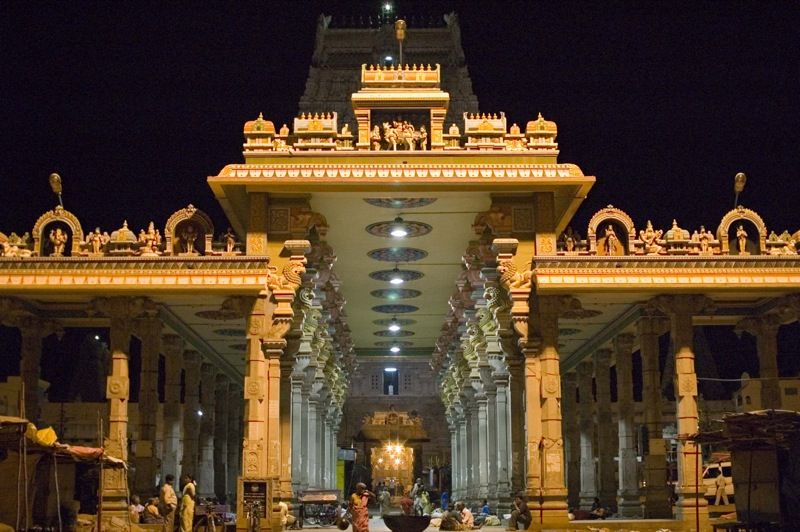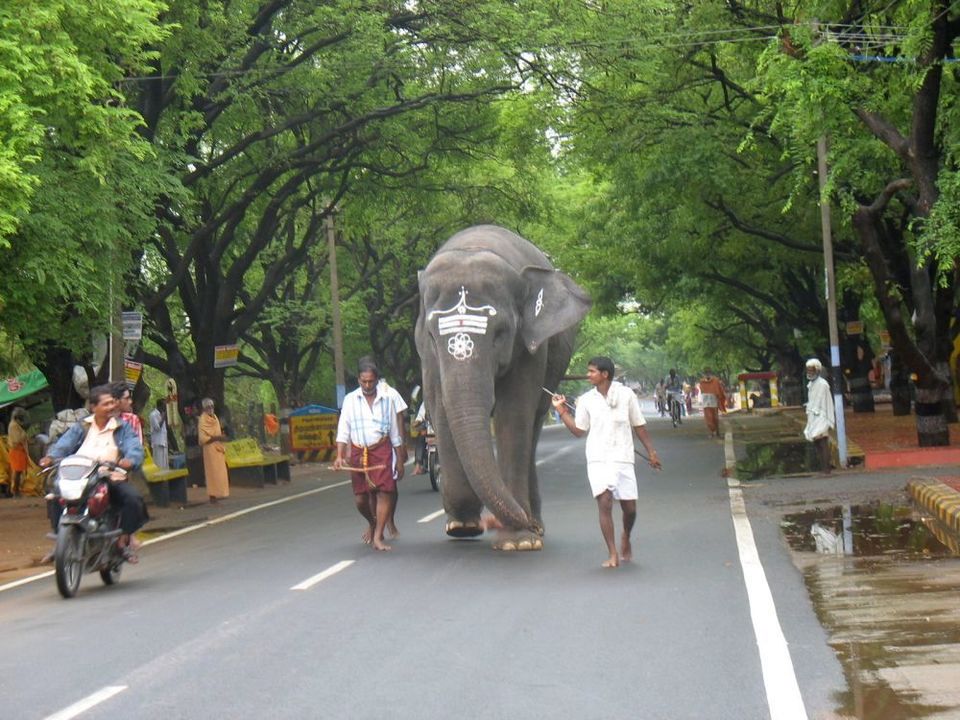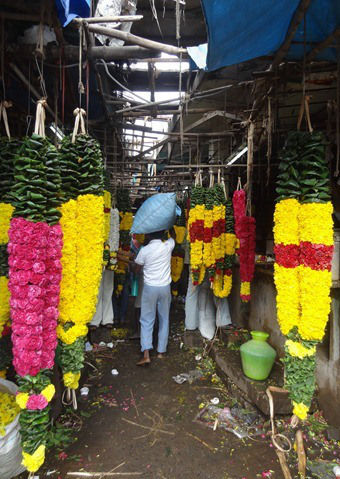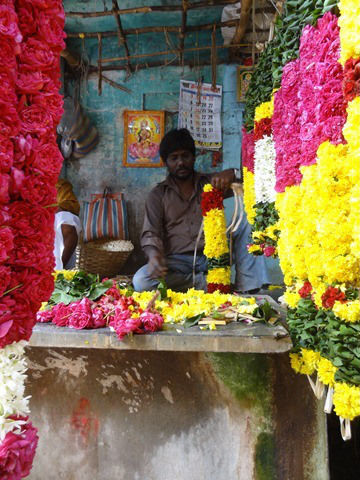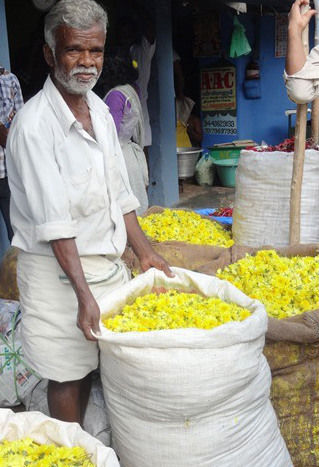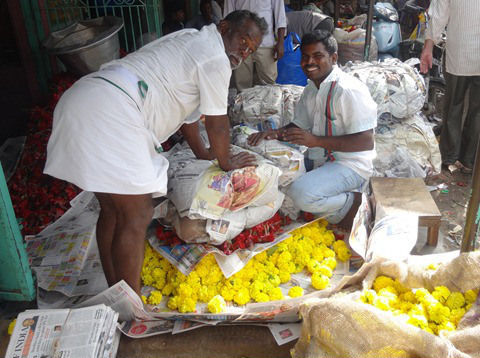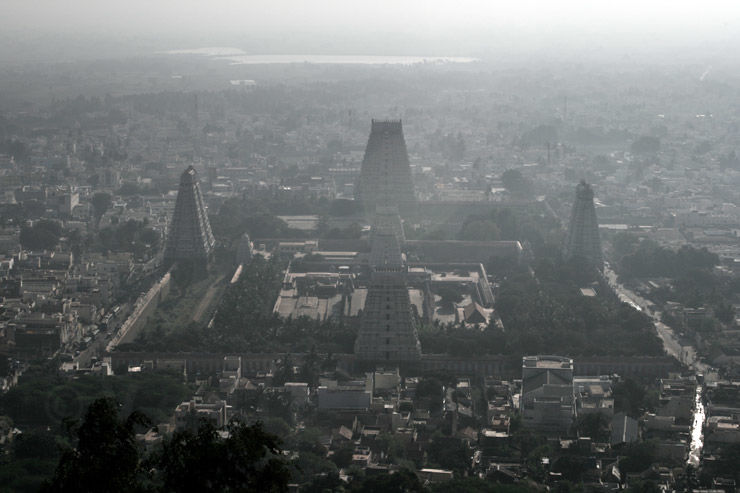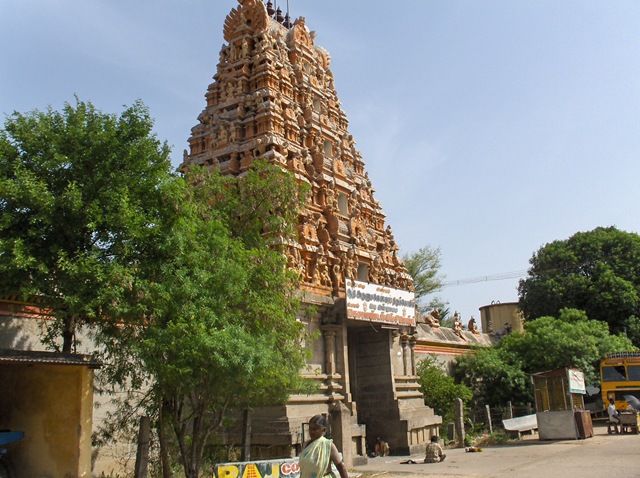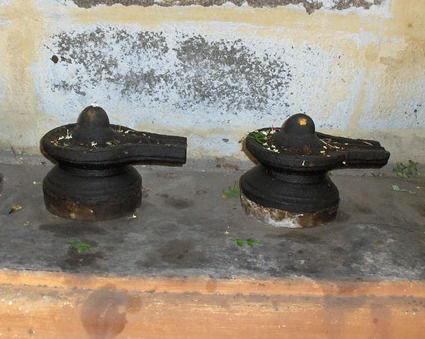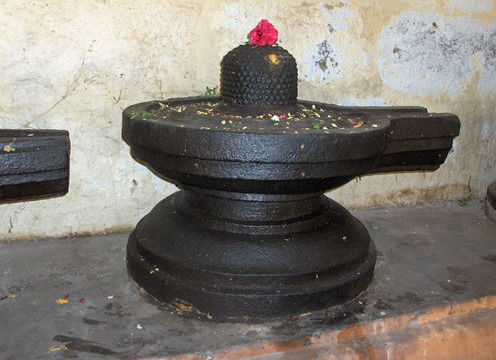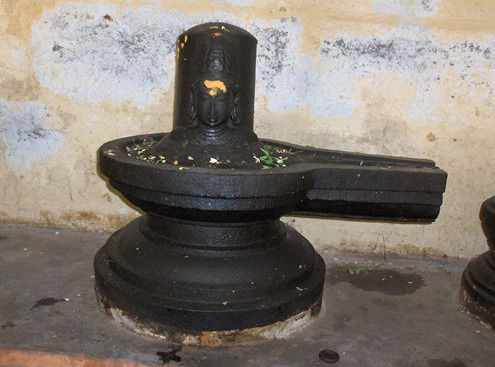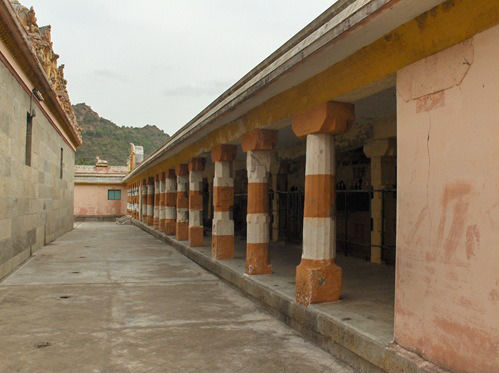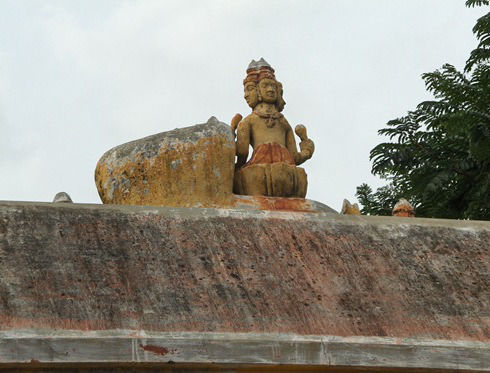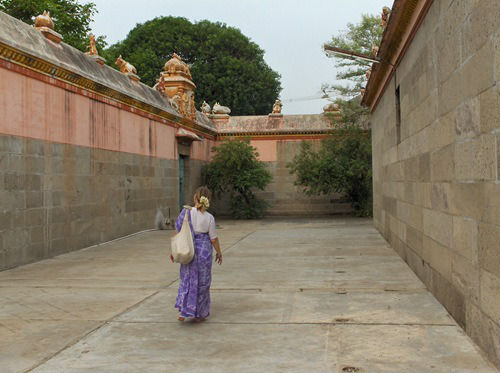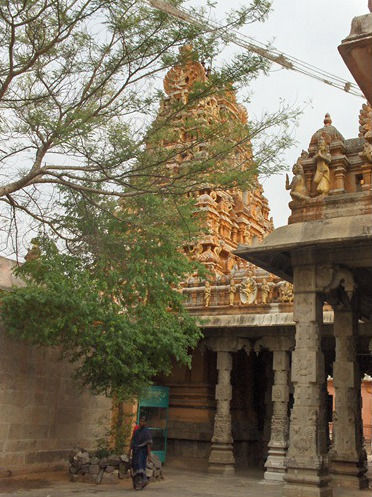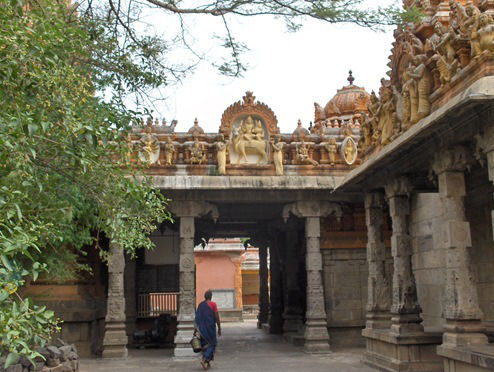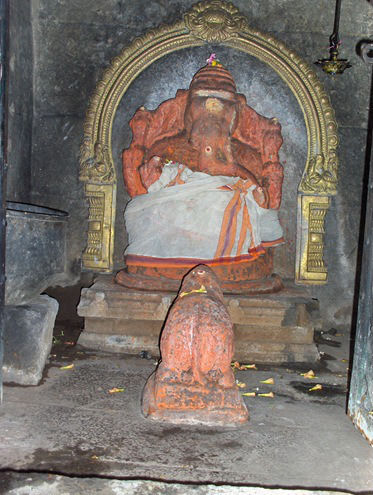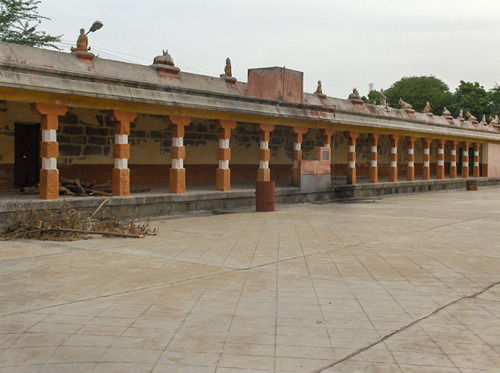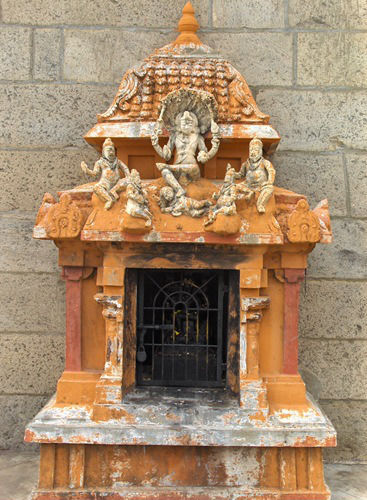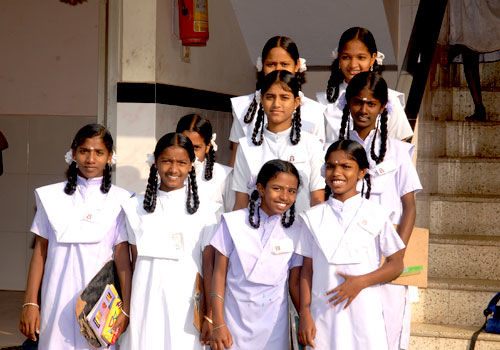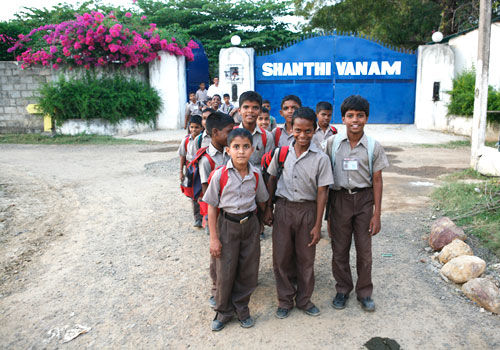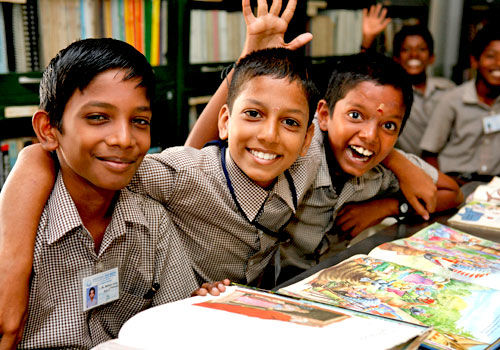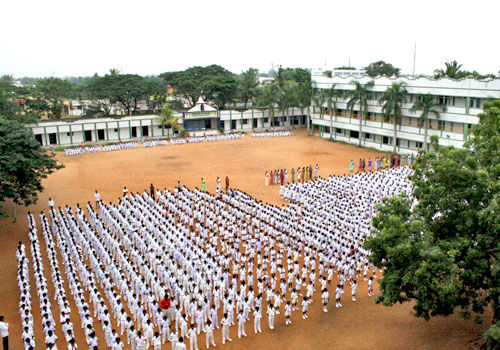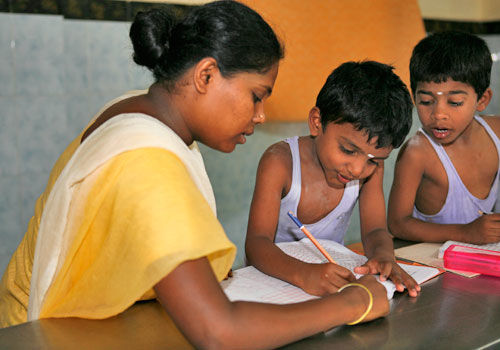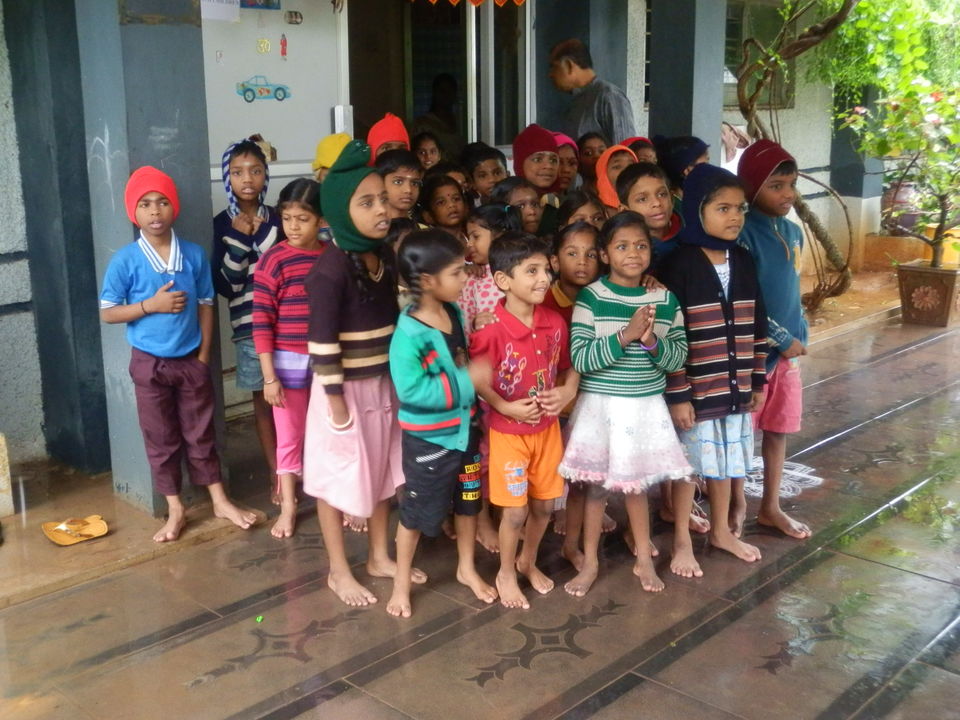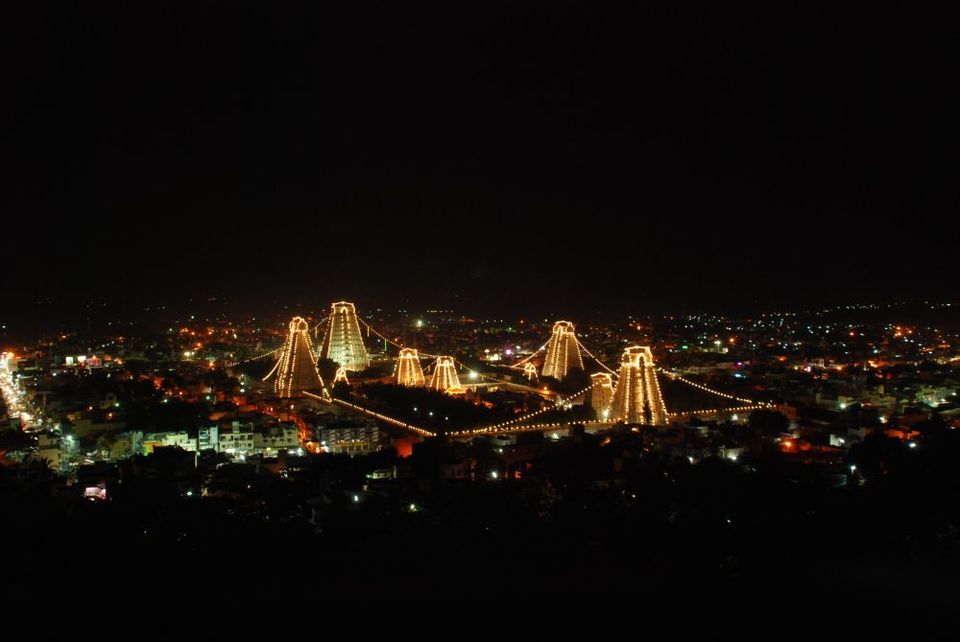 So being a North Indian, chances are very less to attend a proper South Indian style wedding and if such opportunities to attend these kinds of weddings, knock your door and that too in a town of  Tamil Nadu then which explorer or culturist would miss chance like that?
So it was an unexpected tryst with a small town in Chennai, Tiruvannamalai, on account of the marriage of my cousin. It was a 3-4 hour bus journey from Chennai airport to Tiruvannamalai; and Ramana Towers (Hotel) was our first and only stoppage. The hotel was very near to a famous Ashram known as Sri Ramana Ashram. This tranquil ashram in green surrounds 2km southwest of the city centre and is named after Sri Ramana Maharishi, one of the first Hindu gurus to gain an international following, who died here in 1950 after half a century in contemplation. You'll find people from all around the world coming here and spending a few days in pure peace and simplicity in Ramana Ashram. While taking early morning strolls around the ashram, I found two foreigners on a bicycle and very pleasingly they greeted me and asked me to be a part of the evening Mahapuja in the Ashram. So there I was in the Ashram with people from different backgrounds and culture, and amidst them I found myself as an individual, an individual who is independent of her surname and all the things/notions/culture/beliefs that she is born with, I found myself there only as a person who has grown up with her own set of beliefs and learnings from her life, something that is truly hers. And this realization of being there just as 'me' was a beautiful one. The puja was divine and so was the taste of this city's divinity!
South Indian weddings are mostly conducted in the morning. So my first day in Tiruvannamalai still had a few hours to end and since it was a full moon day on that day, the bride's family and our family decided to spend the night taking a 16km walk around the Arunachala Mountain. This city has grown all around this mountain and people believe that Lord Shiva resides in the existence of this mountain. It's said that if you walk bare footed around this mountain on a full moon night then your wishes become true and you are blessed with good health and fortune. Now I don't know how much of the 'wishes and fortune' thing is true, but the 'to-be-bride' told me that there is a scientific explanation to the 'health' thing. Now the mountain has a lot of herbs and medicinal plants grown all over it and when the moon light falls on them and we inhale that fragrance while taking a walk around it, it is good for health. Moreover, this mountain is surrounded by nine Lord Shiva lingams. They are considered to be symbols of five elements of human body and four symbols of human life, and while taking a walk around the mountain, you have to visit these nine lingams. One of the lingams was present in a graveyard (as per Hindu mythology, Lord Shiva resides in graveyards as well) known as the 'Eesanya Lingam'. Imagine… full moon night and graveyard… spooky right? But it wasn't like that when you have a lot of people following your footsteps around that place. There was also one interesting site that caught my eye. I saw a lot of people getting out of a hole from a tiny pillar known as Idukku Pillayar. When people come out from the other end of this hole, it is believed that they have crossed all their sins and they feel a little light. But the myth was again broken by a scientific explanation that after all that tiresome walking, when you pass through that hole, then your muscles are stretched and when you come out, you feel a little light! Though it was a tedious walk but it was a walk to remember.
The following morning was the wedding day. After the wedding, we had lunch at Adyaranandha Bhavan. It was a filling luncheon with the famous south Indian Kara Kuzhambu curry, Sambhar and Rasam. Also Mysore Pak, a sweet dish, won my heart the moment it dissolved into my mouth. After a hearty lunch, we all went to a famous temple in Tiruvannamalai known as 'Arunachaleshwar' temple. The mountain and this temple are named after Lord Shiva's other name Arunachaleshwar. It was a beautiful temple with an exquisite 'mattha' (mattha is the head of south Indian temples) where deities were carved with a lot of precision and beauty. Tiruvannamalai is a very hot place. And since it was 4pm, the temple land beneath our feet was burning even more. We had good darshan of Lord Annamalai (Lord Shiva) and Goddess Unnamalai (Goddess Parvati, Lord Shiva's wife). While waiting in the line inside the temple, I was told that the city is named after Lord Shiva where 'Tiru' means 'Mr.' and 'Annamalai' is 'Shiva' so that is Tiruvannamalai viz. Mr. Shiva literally! The lingam in this temple was a symbol of fire and it is believed that Lord Shiva resides in Tiruvannamalai in the form of fire. After the darshan we came out from the main temple and I was tempted to take a walk around the temple to marvel a little of its architecture and the mini little temples of other deities it enshrines. But my relatives were a little apprehensive on getting their feet burned so they ran outside the temple and I was in the middle of the temple, standing alone under the gleaming sun with the temple land burning under my feet. Feeling a little sunlight on my face I felt the presence of Lord Shiva under my feet and above me in his absolute form: his fire form, the form in which he resides in this city! This revelation gave me Goosebumps. For my relatives, the weather was burning and for me that burning had the presence of Lord Shiva. Our perceptions have so much to do with our sufferings and bliss.  This was, for me, the real taste of this small but valuable city.
The next day was our last day in Tiruvannamalai and I was tempted to get more from the city so I headed toward the Adi Annamalai temple. This temple is the oldest temple in the city and predates Arunachaleshwar temple. This temple was built 2000 years ago. 'Adi' means ancient/old and 'Annamalai' is Lord Shiva hence Adi Annamalai is indeed the ancient temple of the city. It is a beautiful temple painted in subtle orange and yellow hues. My last stop in Tamil Nadu was Udhavum Karangal orphanage. Udhavum Karangal means 'Helping hands'. It's not entirely an orphanage but houses and serves orphans, single mothers and infants born to their psychiatrist patients. You can spend a day there, interacting with kids, playing with them and taking elementary classes. These organization people are really doing a great work, providing education and taking the responsibility of so many lives and that too so responsibly. The way they pray in unison before the meals, study hard and try different hairstyles is a sight in itself.
My three days in Tiruvannamalai were full of learning and revelations. It's not one of the developed cities of Tamil Nadu but surely is a city to meet and spend a few days with its nature, temples and food!