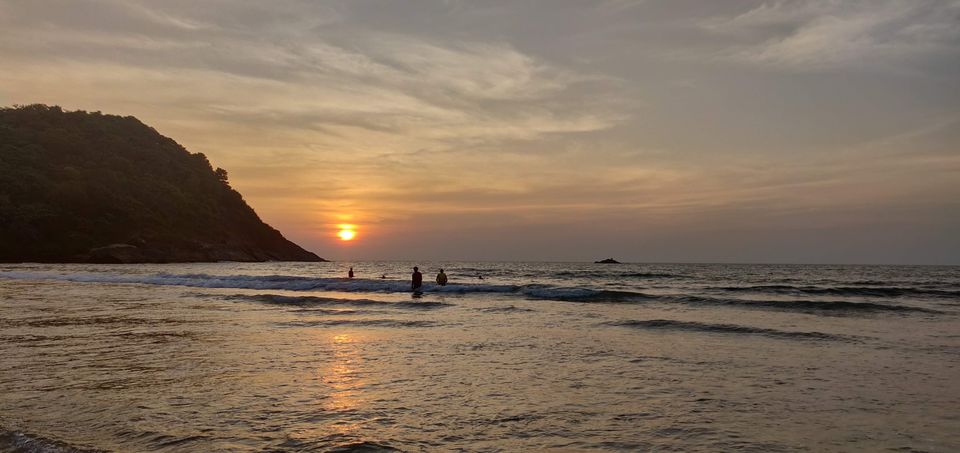 This is the very first day of the trip, we were 3 friends, started 12th Dec night from Bangalore by bus and the bus kept it's promise..it dropped us at the Gokarna police checkpost at 7:15 in the morning. Autos are readily available there. We took one and headed towards our hotel which was in Kudle Beach road. I'm going to share the 3D/2N itiniary which I prepared and almost 95% of it we followed.
So the day one already started and we are going to our hotel with fullon excitement 😍 😎
Now what's the plan next 🤔
Checkin to the hotel, freshen up and put up your beach attire.
We'll go to Kudle beach. Stroll around and have Israeli/Continental breakfast @ 'Little Paradise Inn'.
Keep mobiles & wallets securely in the cafe and dive into the blues.
Come back to hotel, take bath & have lunch then take a quick power nap (1hr max).
Start for Om beach @ 3:30pm. Seat on the rock pools and enjoy the serene sea. Feel free to take a stroll on the clean beach and talk to random people, click pictures, have fun.
Next we'll drop into 'Namaste Cafe', famous for its seafoods & veg sizzlers.
Enjoy the night sky along with sea view with a chilled beer 🍺.
Spend an hour or two just relaxing n chilling here.
Dinner time - 'Chez Christophe', most happening restaurant in Gokarna. Be there by 8/8:30pm. Situated at Gokarna Main beach, this food joint will make up for the detour in a musical fashion. Perennially crowded with people playing various musical instruments inside n around, the hippie culture is at its highest here. Their 'baguettes & croissants' are a must try while you sip that whiskey in the glass. Stay here till 11pm and then if you want seat or walk on the beach, don't worry..it's safe. Though mostly it's dark but the calmness of the environment along with the sound of waves will really amaze you, I guarantee.
Return back to hotel and jump on your beds. Your body needs to be recharged n refueled to bang-on the next day knocking at the door.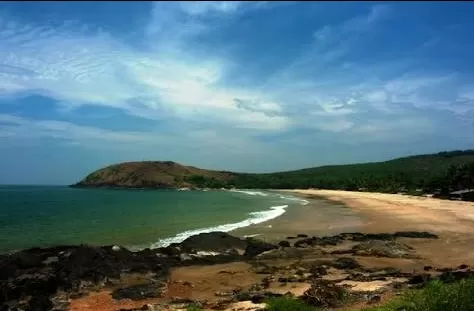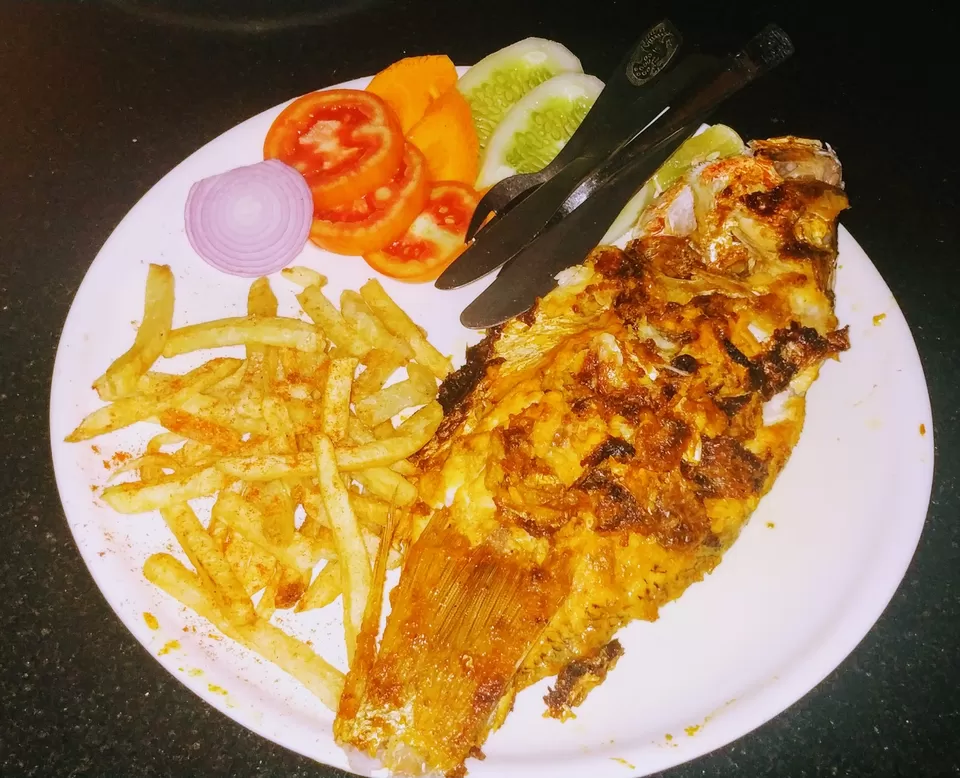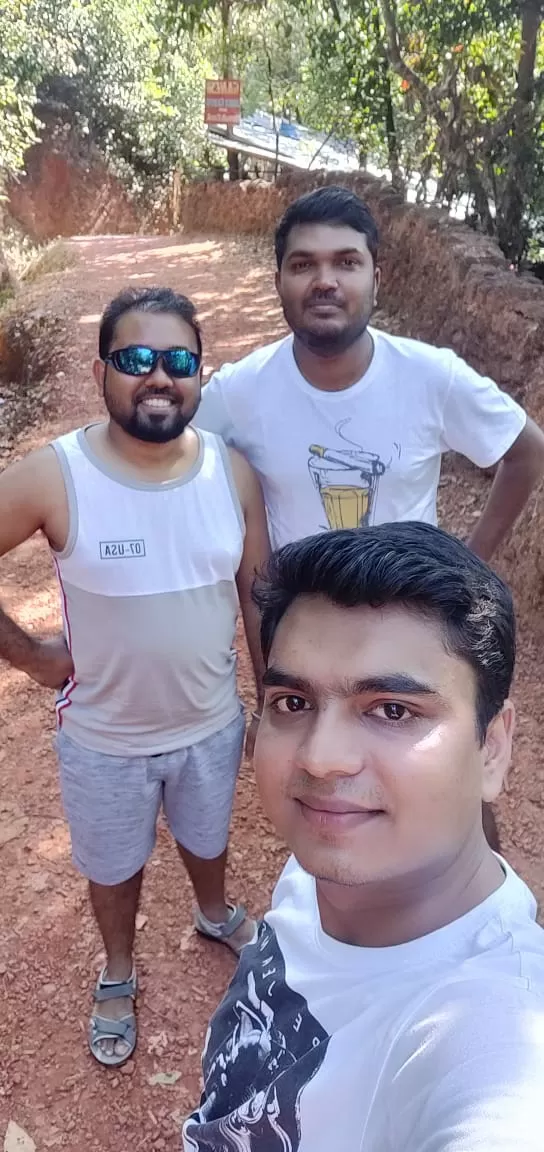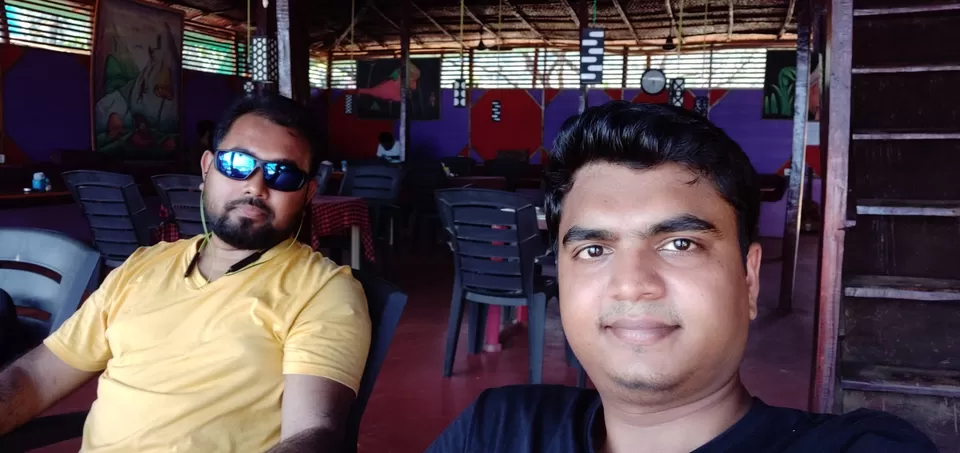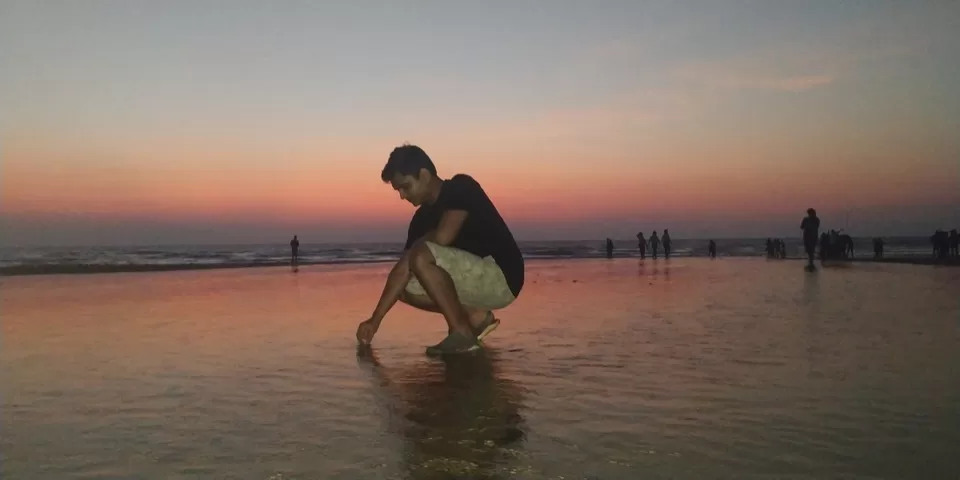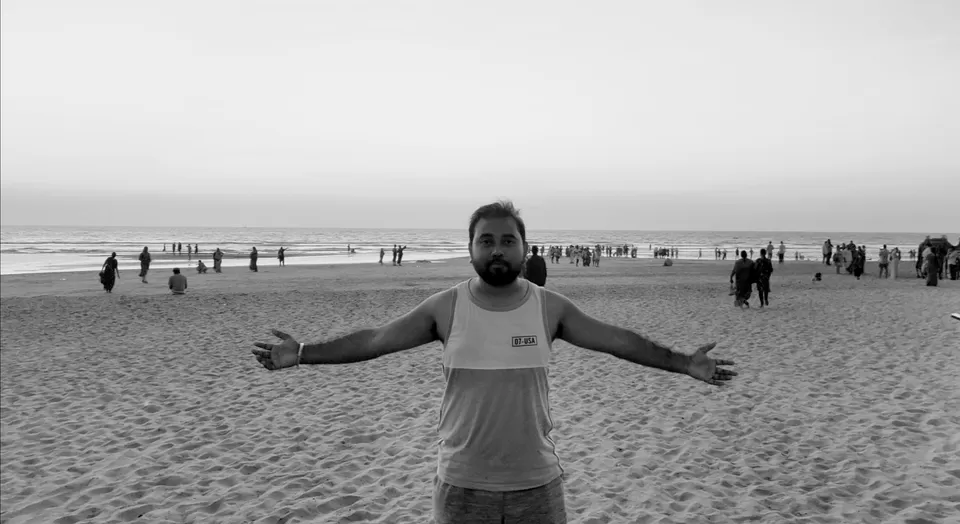 As we already jumped a lot yesterday, today we'll mostly chill-out n relax.
We'll wake up late today, freshen up and head straight towards 'Ganga Cafe' for our brunch.
It is a good multicusine cafe restaurant in Gokarna, offers great views of Kudle beach.
The best part is, no one will frown here upon you for sitting idly as long as you want. Their pakoda with beer is a deadly combination. We'll spend our idle afternoon here.
4pm we'll head towards the paradise beach by boat. It is a bit secluded beach area of Goakarna and we'll find ourselves in a true hippie culture. People around are in search of some solace here. Food options are very less at paradise, hence we'll carry some snacks to much on with us.
We'll return back to our hotel at around 7:30pm and will check prior, if they can arrange a bonfire for us that night. Time to get assembled around the bonfire, under the open sky and grab your glasses of whiskey 🥃. Enjoy your time and drink-up along with that mouthwatering barbeques, specially prepared for you. Once you're done again jump on your beds, happily.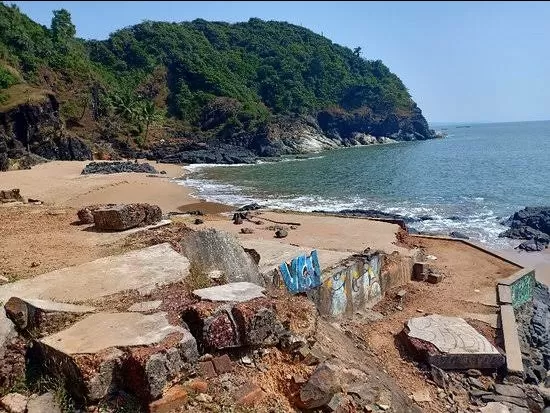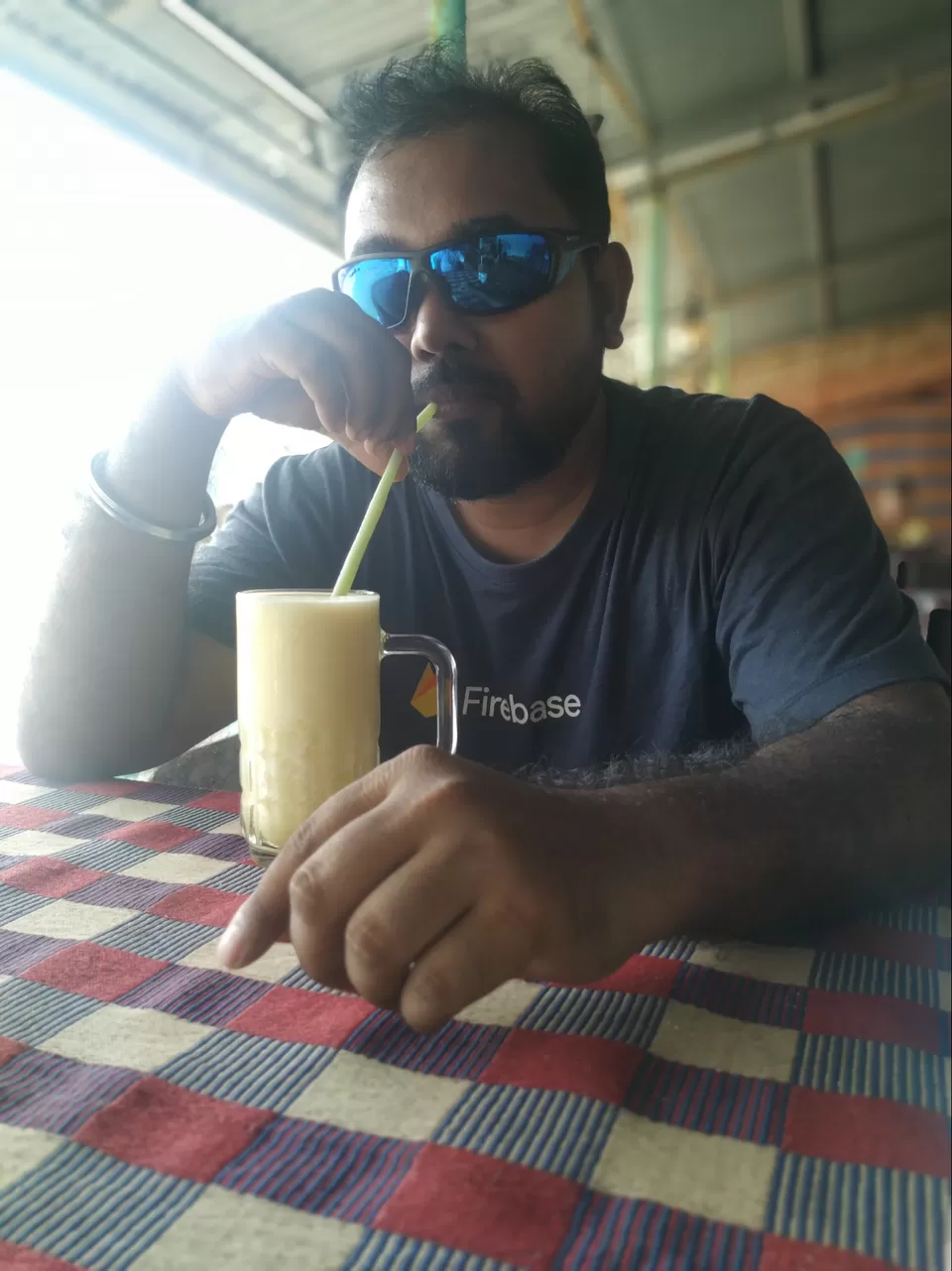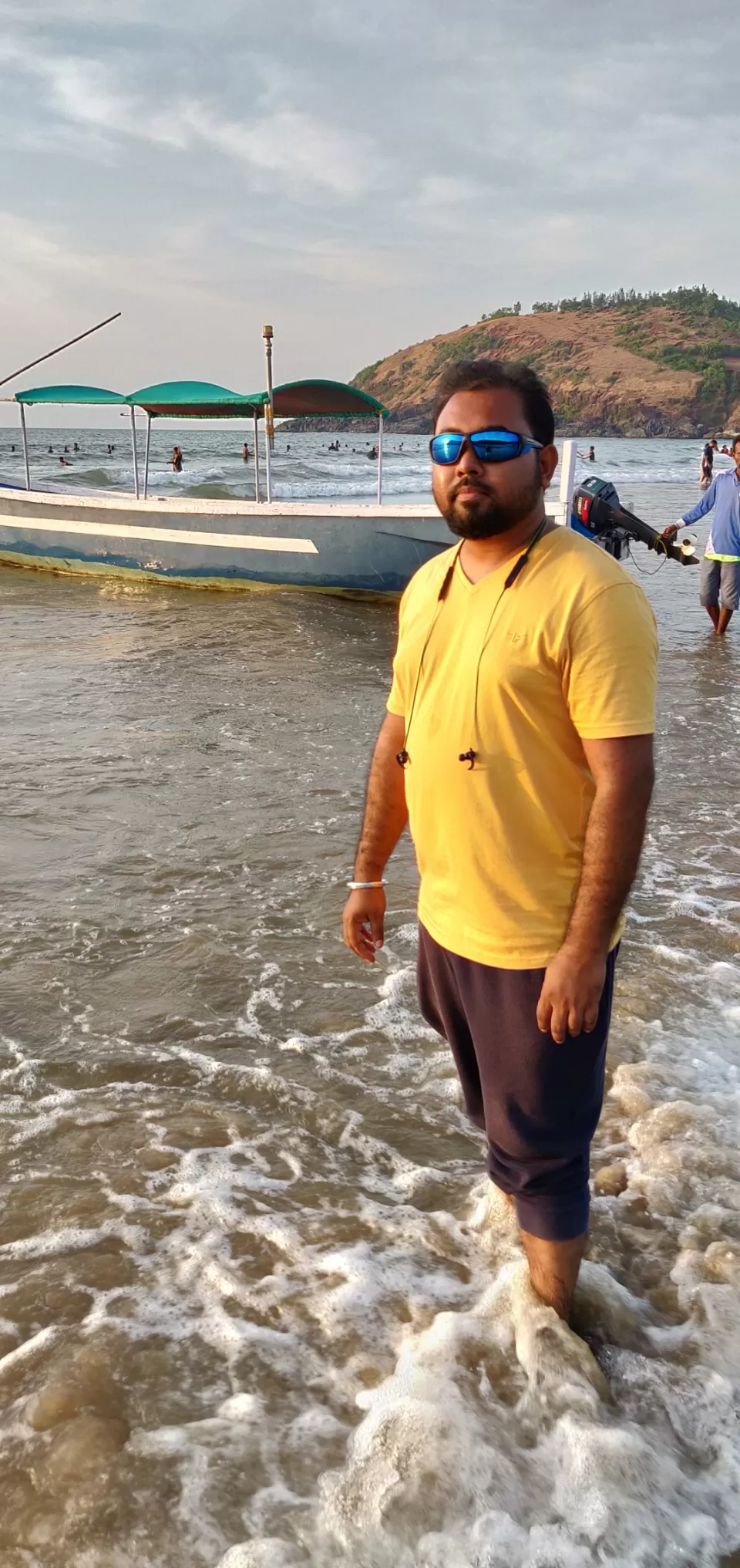 Our last day at Gokarna.
If you want to experience the Sunrise, you know what you need to do first - wake up early you lazy ass 😠😉
If you want to enjoy your early morning sleep in your cost bed instead, you are all free to that too 😊 It's your holiday outing afterall🕺💃
This morning we'll do our breakfast at Mantra Cafe, just at walking distance.inside Zostel at Kudle beach road. Will freshen up and pack our bags.
We'll checkout from the hotel but will keep our luggage there only because our buses we'll board in the evening.
We'll go to the beach now, will seat in some not-so-famous beach shack or cafe, grab some food and will just relax and spend our lazy time. We'll take random strolls inthe beach & will gaze the natural n physical beauties out there to get our eyes and mind enriched with joy n peace.
We'll board the bus on time and will bidabeadu Goakarna for now, signing off!
Back to the hustle bustle of the city, back to Bangalore again.
Advisory: It's always better to take a two wheeler on rent from the local market if you are not taking your own vehicle. You may negotiate it down to INR 300/- per day per vehicle. These are available at local market and you will be able to roam around
Thank you so much for your time and wish you have all fun on your trip. Travel safe and responsibly, signing off!