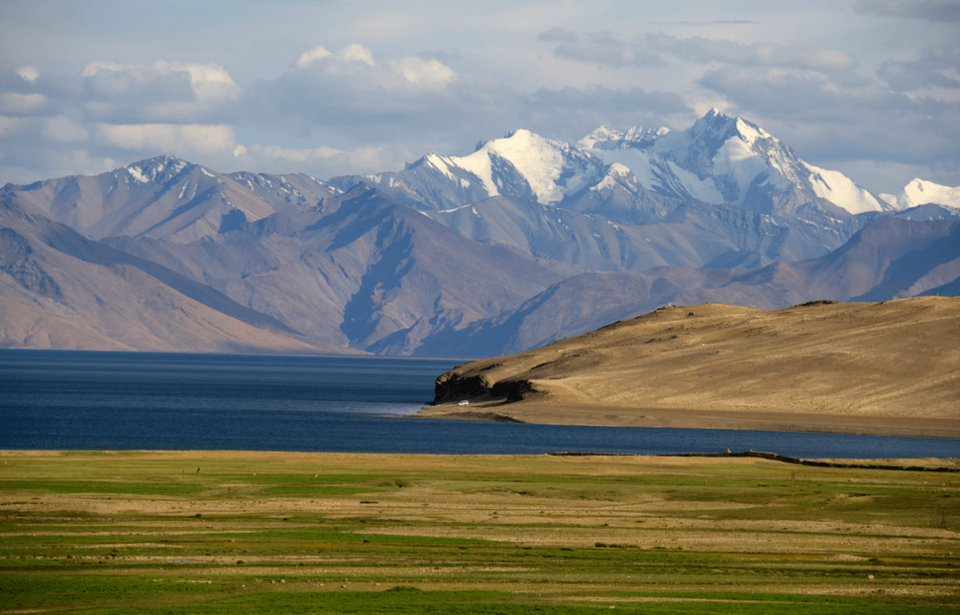 Tso Moriri Lake is a beautiful 19-kilometre-long lake near the Chinese border at an elevation of 4,530 metres above sea level. It is flanked by Himalayan peaks that soar above 6,000 metres. To avoid altitude sickness, you must be appropriately acclimatised to the altitude before visiting Tso Moriri Lake. Korzok is the only settlement on the shore of Tso Moriri Lake, and it has guesthouses and homestays.
Tso Moriri Lake, located in the Changthang area of Ladakh in India, some 250 kilometres from Leh, is among the highest elevation lake in India, which is entirely within Indian territory. It is approximately 7 kilometres wide and 19 kilometres long at its widest point.
The lake and its surroundings are protected as part of the Tso Moriri Wetland Conservation Reserve. It is also the world's highest Ramsar site. Because it is a protected area, camping or erecting any type of lodging near the lake is strictly banned. The lake's water is supplied by springs and snowfall from the mountains that surround it.
The lake is a habitat to nearly 34 bird species, 14 of those are aquatic birds. Balck-necked crane, caramel coloured gulls, dark-skinned grebes, and great crested grebes are among the species that may be seen at the lake. Tibetan Gazelle, Himalayan Blue Sheep, Tibetan Ass, and Great Tibetan Sheep found nearby. Snow leopards and Tibetan wolves were also seen in the area.