The great water body called lakes are considered to be a godly sight of Nature. Whether you are in mountain ,plateau or plains the presence of a lake makes your trip exciting interesting and heavenly.
Any relatively large body of slowly moving or standing water that occupies an inland basin of appreciable size is given a definition of a lake
In this story, we are going to cover the most beautiful lakes of India.
India is blessed with the most beautiful lakes of the world. And each lake from each state have their significance.
Loktak lake is a beautiful lake situated in Manipur. It is the largest fresh water lake in North East India.
It is also known as a floating lake for the numerous Phumdis or masses of vegetation it supports. The Phumdis float because there is decay from the bottom part.
It also has many floating homestay where you can stay over night or drop for a meal. Boat facility is available and run by locals.
In one part of Loktak Lake is the Keibul Lamjoa National Park. This little visited park is unusual because it consists of over 40 square kilometres of floating vegetation.
One of the must visit places in Manipur.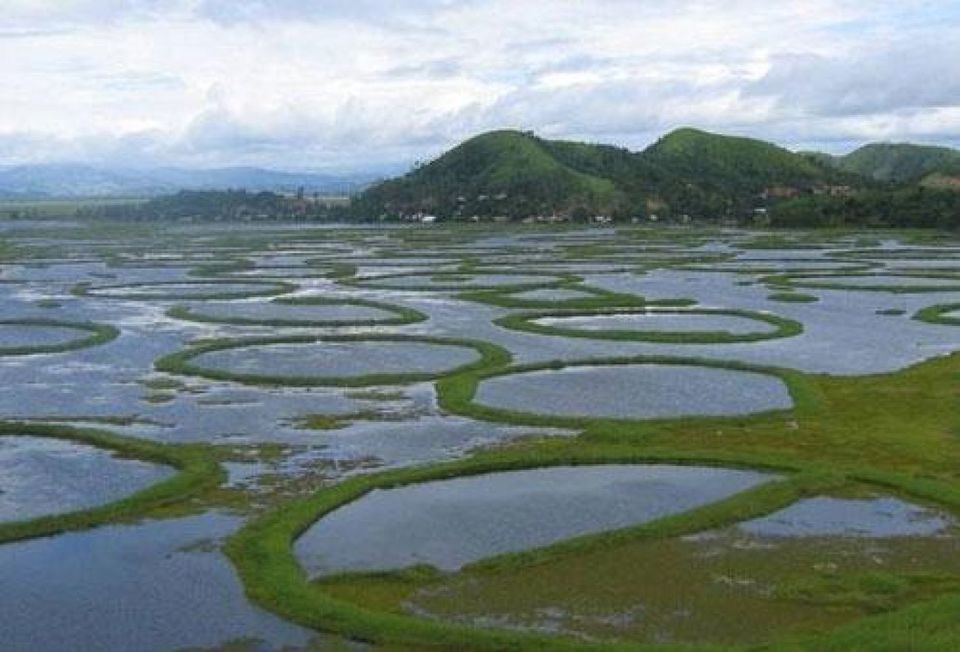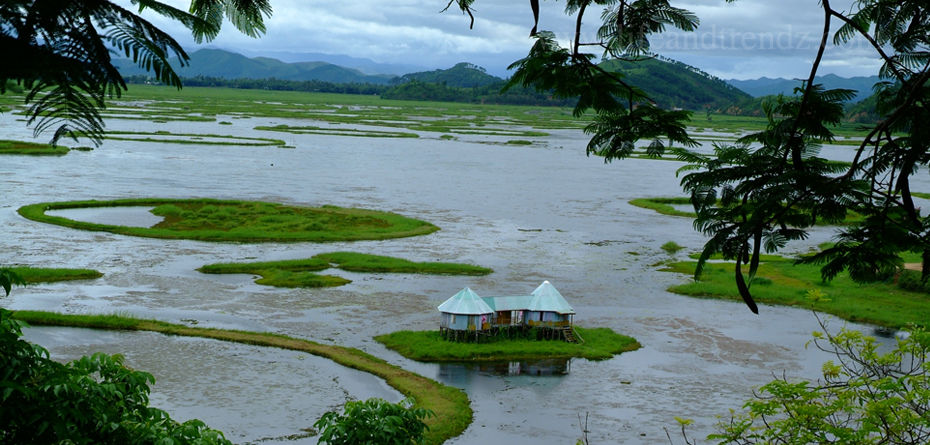 Gurudongmar lake in Sikkim is one of the highest lake in the world situated at 5430 m above sea level. It is located very close to Indo tibetean border.
The splendid and scenic beauty of the place is breathtaking and attracts tourists from all across the world. Gurudongmar Lake also has great religious significance attached to it, and the beautiful view of Mount Siniolchu and Kanchenjunga from the lake is a sight to behold and cherish.
The water of Gurudongmar Lake is believed to have healing powers, and many tourists carry the water with them on their way back.
This is definitely in my bucket list!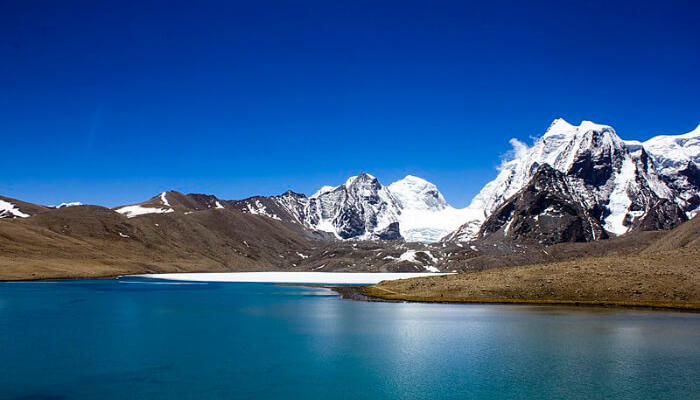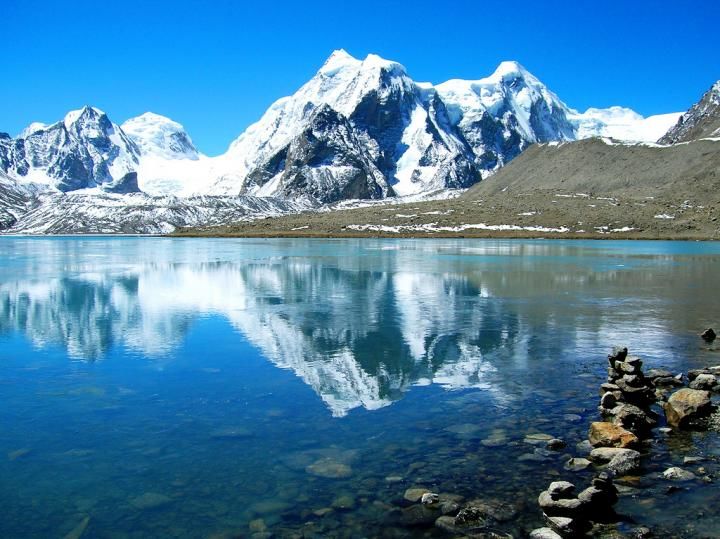 Pangong lake in Ladakh is one of the most popular lake in India. The beauty of this lake is sight to behold.
More than half of the lake is situated in China and the rest of the part is located in India. The water is crystal clear and is so clear you can see the down-bed.
You have to cross the epic changla pass to reach this epic blue lake of water.
The lake became so popular after the movie 3 Idiots.
One of the most beautiful place in the world not just India.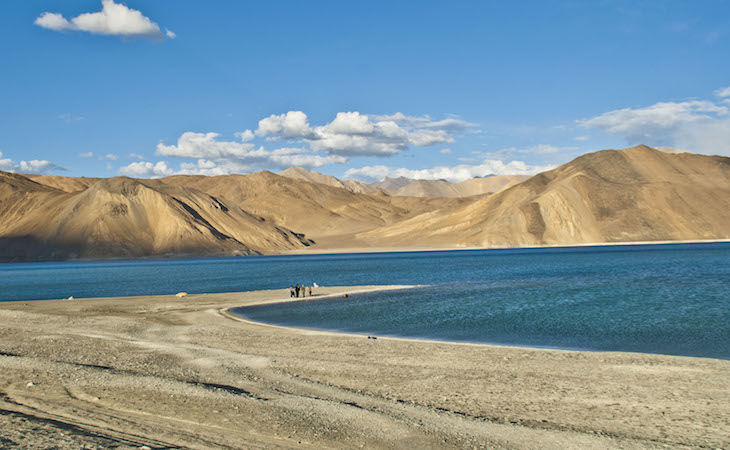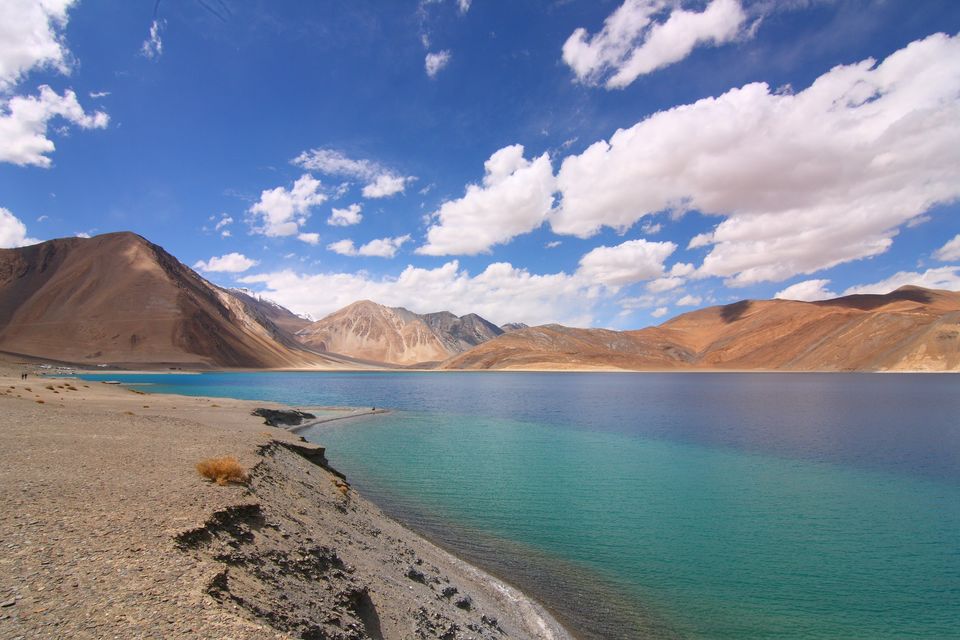 Gadsar Lake is a high altitude lake located in Kashmir. It is 108 Km from Srinagar and it needs an epic trekking to reach this beautiful lake.
Gadsar lake is also known as the lake of death, because there is an old myth that wild octopus takes people's life near the lake.
It is an extremely beautiful lake located in the valley of flowers.
It is also filled with fishes especially trout and the famous brown trout as well.
It takes a hard trek to reach this piece of heaven.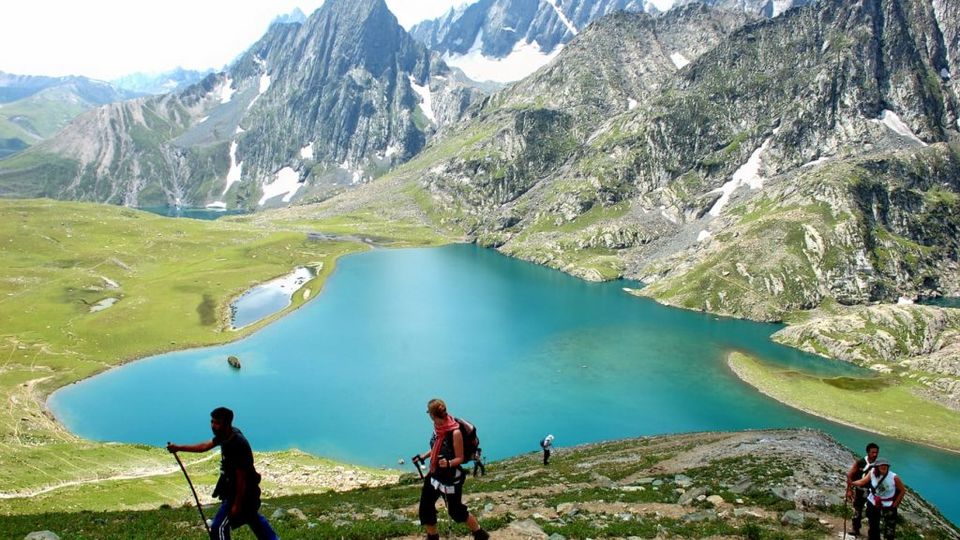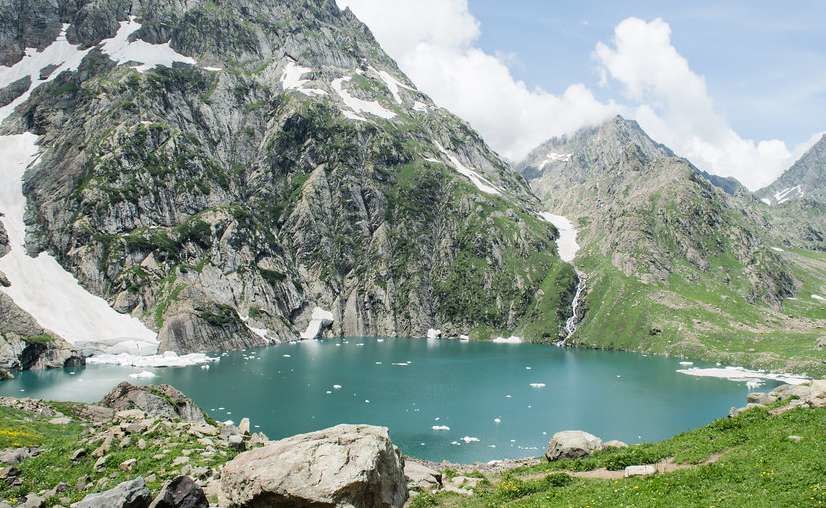 Lake pichola is an amazing lake situated in Udaipur. It brings you to peace and gives very positive vibes. The view is wonderful with the Taj lake palace in the lake and with the aravallis surrounding the lake.
The most famous thing to do is the sunset boating which takes you very near to lake place and the view is mesmerizing.
There are various ghats like Gangaur and Ambrai that makes this lake a spectacle.
One of the most happening lakes in India.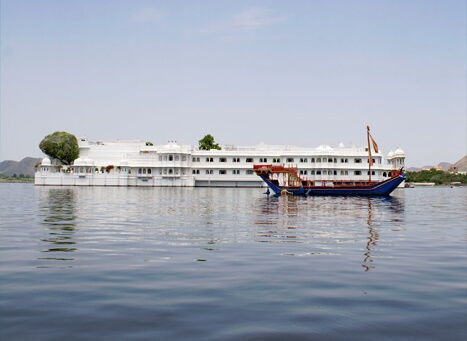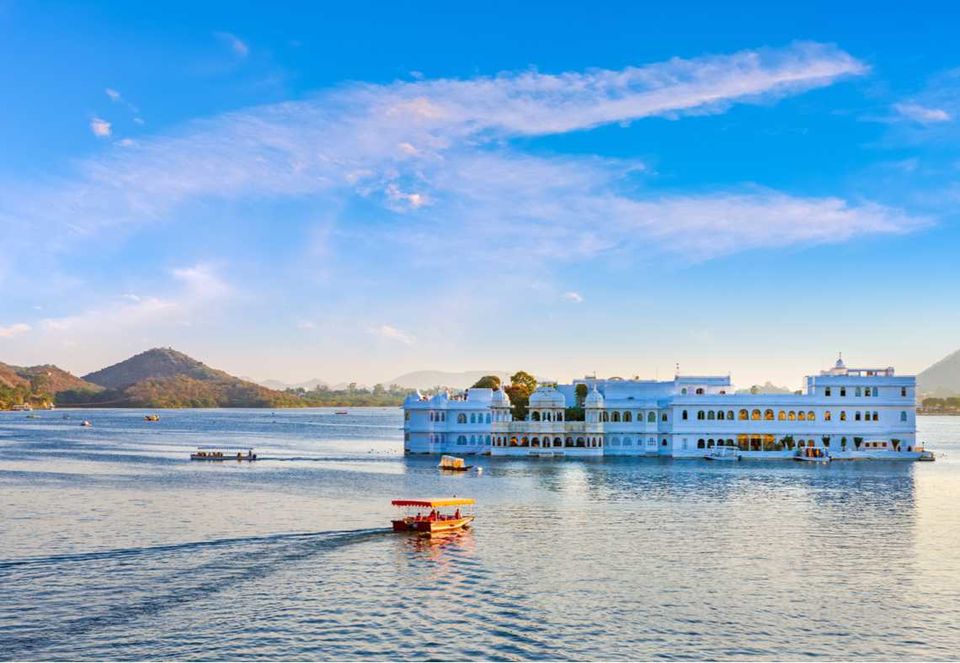 Located in secluded, spellbinding beautiful Rupshu Valley, the high-altitude Tso Moriri Lake is less than 250 kilometers southeast of Leh. Flanked by lofty mountains, this serene lake is about 4,000 meters above sea level.
Tso Moriri is approximately 29 kilometers long and up to 8 kilometers wide. Tso Moriri attracts a range of wildlife, including migratory birds, marmots and rarely the Tibetan wolves.
Tso Moriri lake in Changthang region of Ladakh is one of the most beautiful, calm and sacred (for ladakhis) high altitude lakes in India. In fact, it is the largest high altitude lake in India that is entirely in Indian Territory.
Remains frozen in winters. Although pangong is considered as the most famous one but tsomoriri being more calm give you the chills :)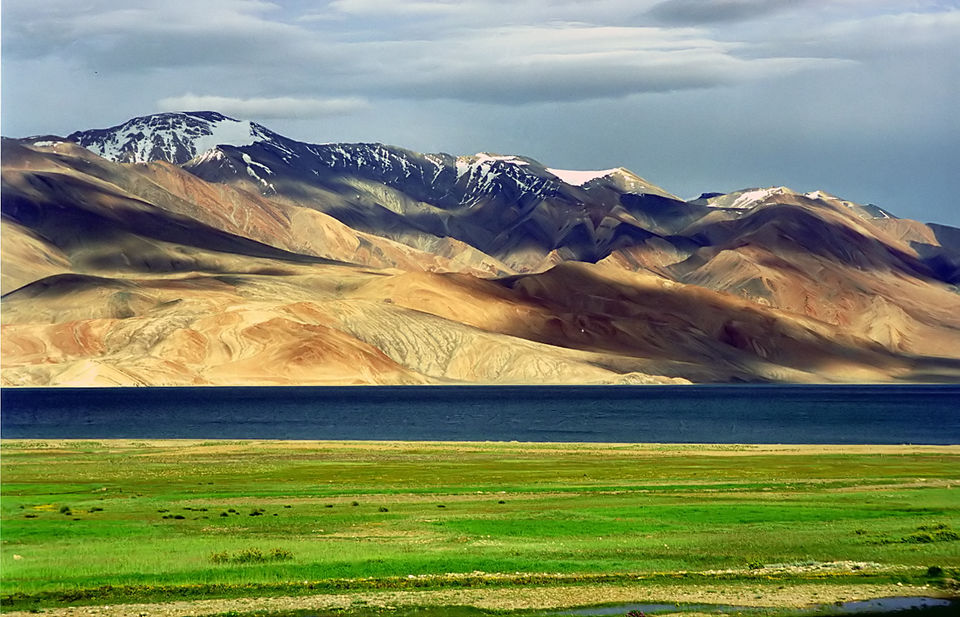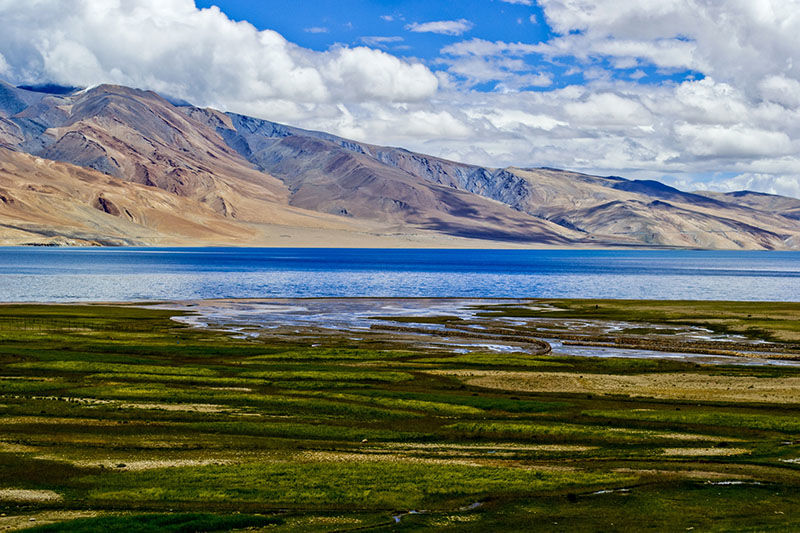 Which one is your favorite?