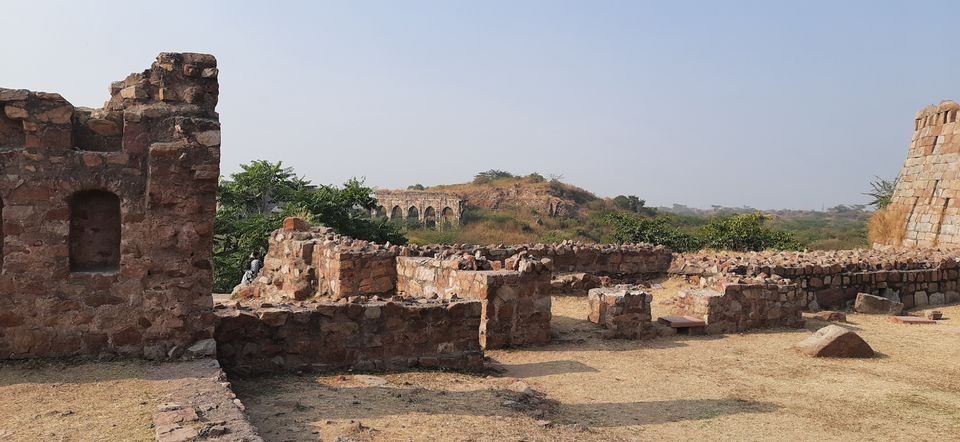 Tughlakabad Fort-:Visited this Fort last week and wants to know more about it.I didn't have much expectations as it's a ruin fort after all. I am a History enthusiast and want some stories and some sort of feeling of visiting a 670 years old fort. When I Visited this place I felt something like nostalgia of old world charm that this place witnessed in it's old days...
When I reached there and experiencing the massive fort wall I was like how excited and passionate would be the sultan was in that time that he actually built it with so much grace and in such a manner that no MONGOL should enter this Fort.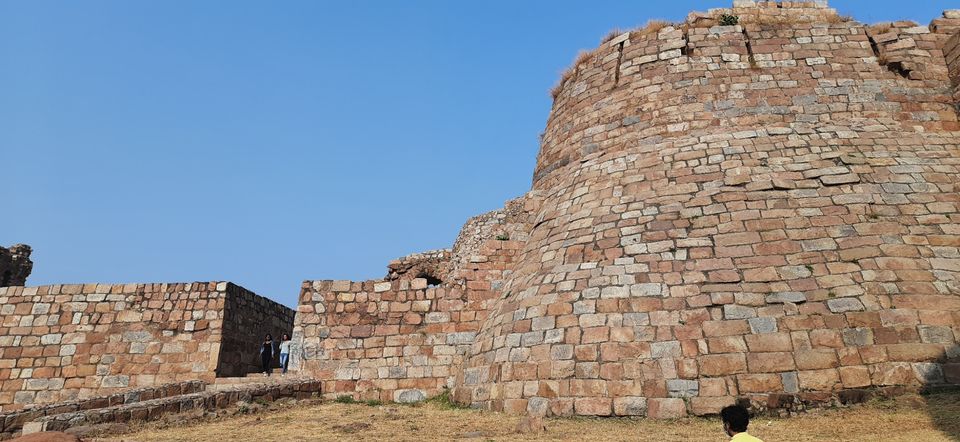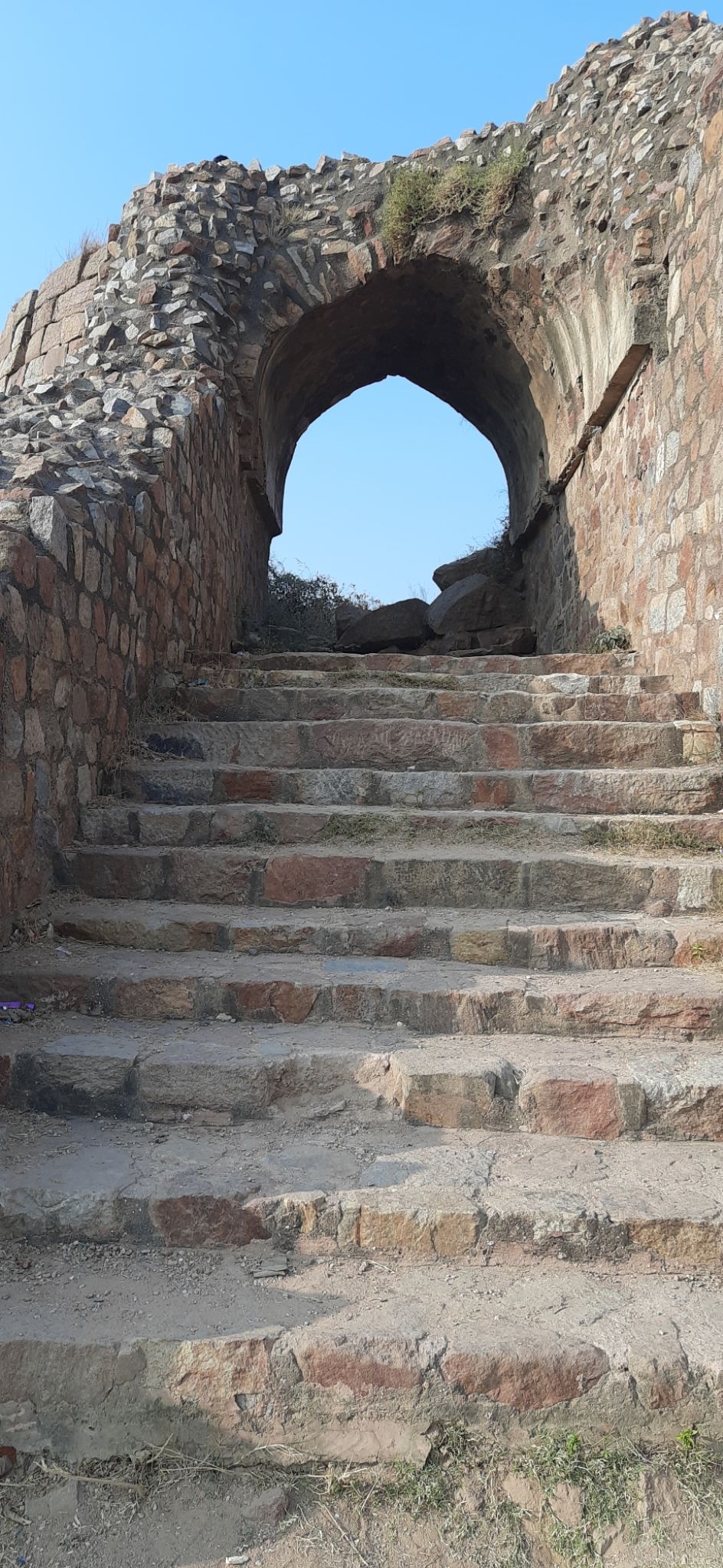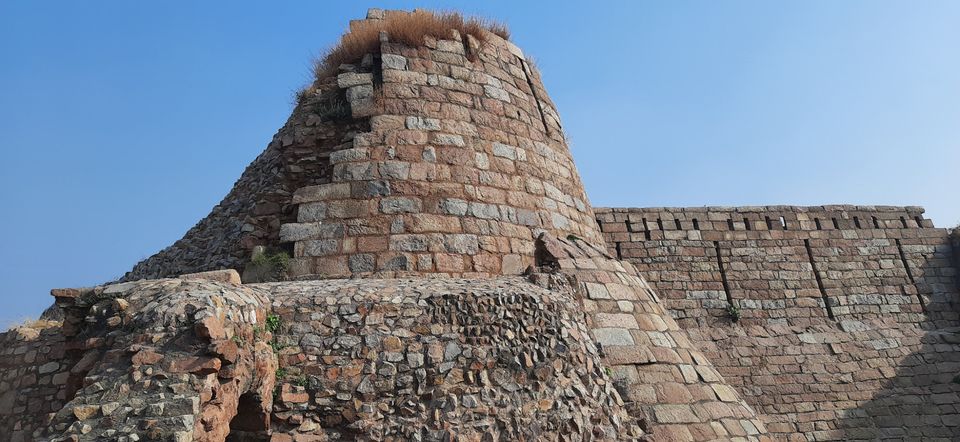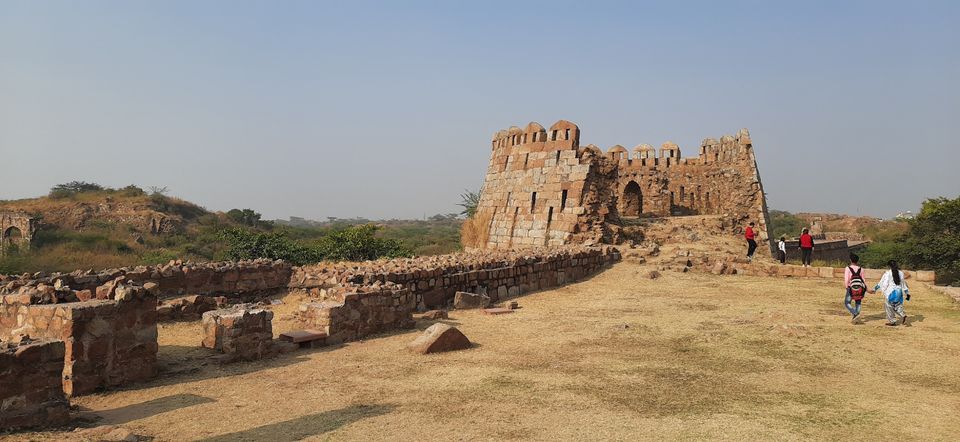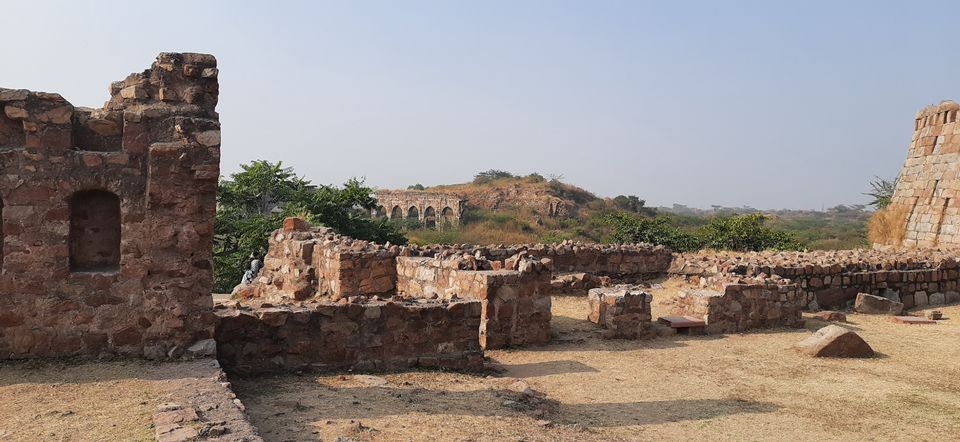 I was a little bit hungry and wanted to munch on something so,I saw a lane before the Fort entrance where some street vendors selling lip-smacking Food like-:chole Kulche, Veg Biryani and Chaat.. So, I go with chole kulche which cost me around 30Rs in which there was a Paneer Gravy and Lentils gravy with Naan coated in Clarified Butter, it tastes so good and filling in just 30rs..
After Eating the food we went towards the Fort and Buy tickets from the Entrance (25rs each) through the online mode (In this time of Covid-19 Pandemic one should book the ticket from online mode and then come to these type of archeological places) ...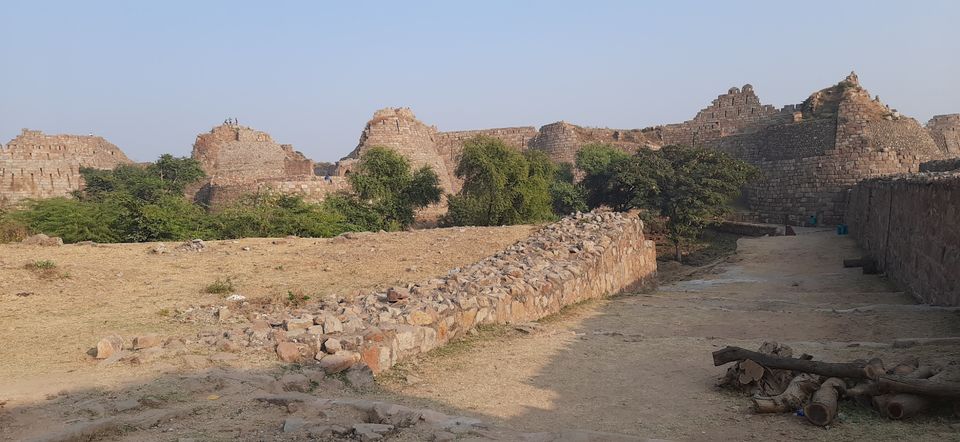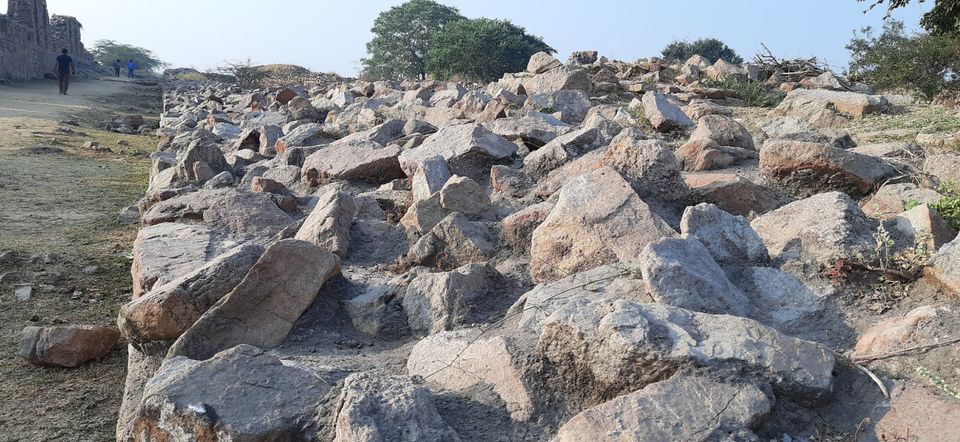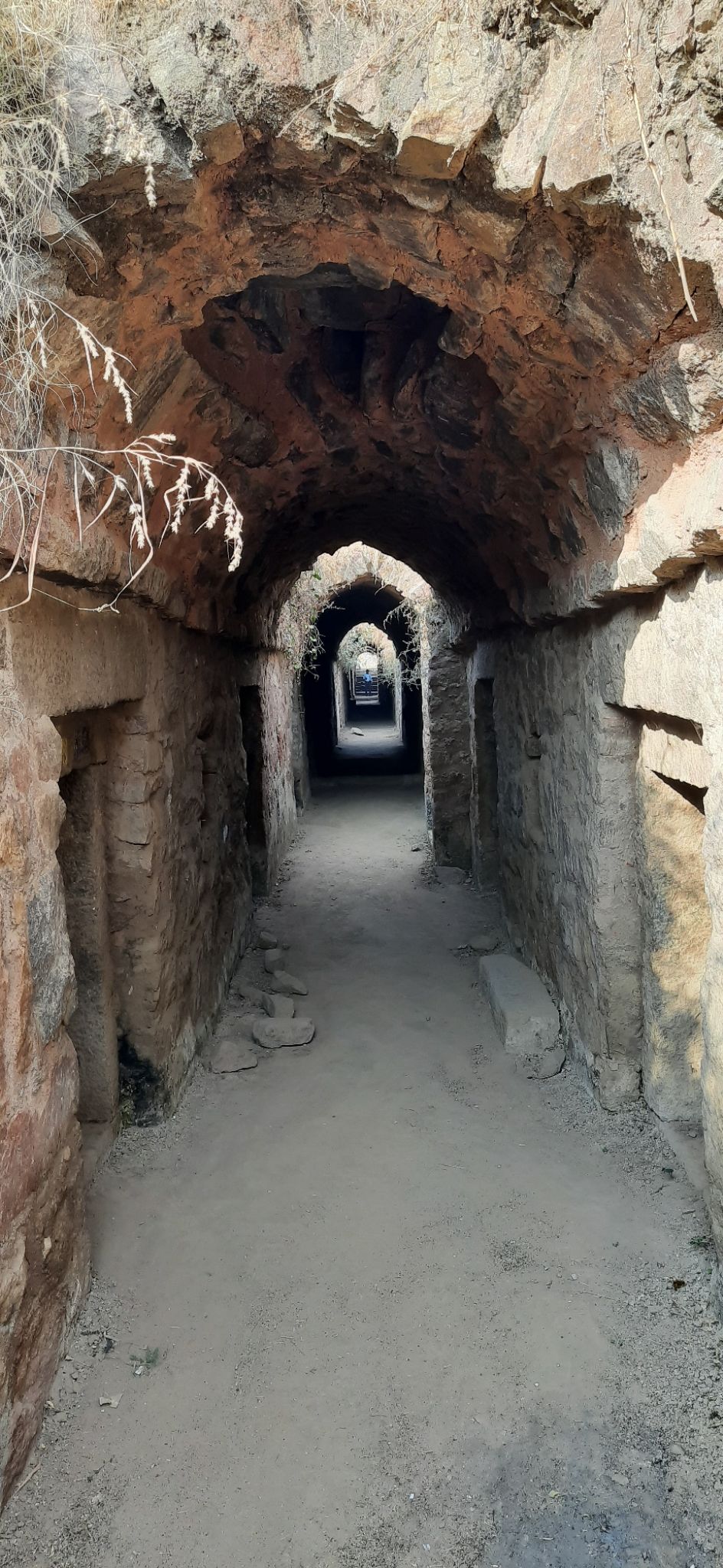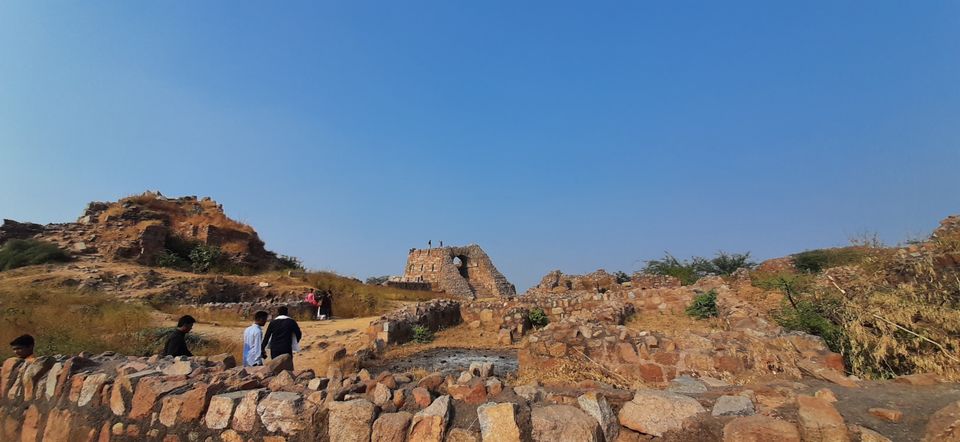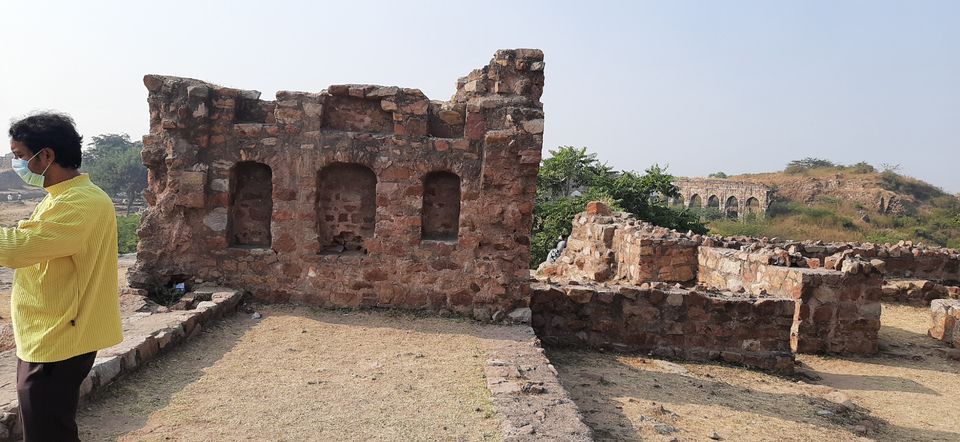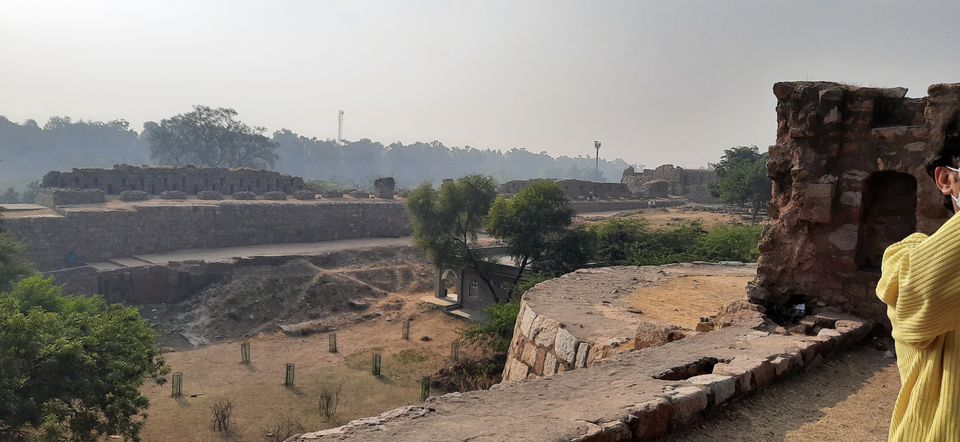 The Fort was so mesmerizing and gigantic in its architectural means..I just wandered from here to there in search of some sort of peace and feeling...The place was somewhat not totally protected or conservative by the ASI.. In some places we visited we can't understand where we were. Administrative authority must provide something for this problem... We were there for almost 3 hours and visited the whole fort somewhat..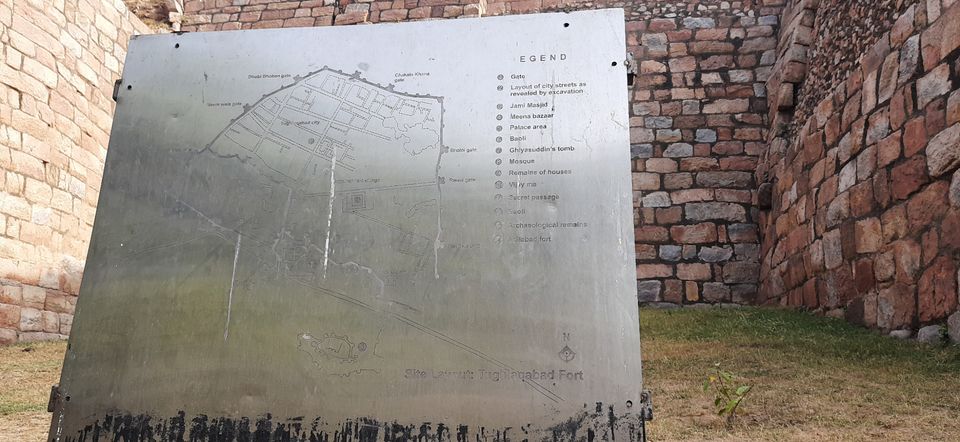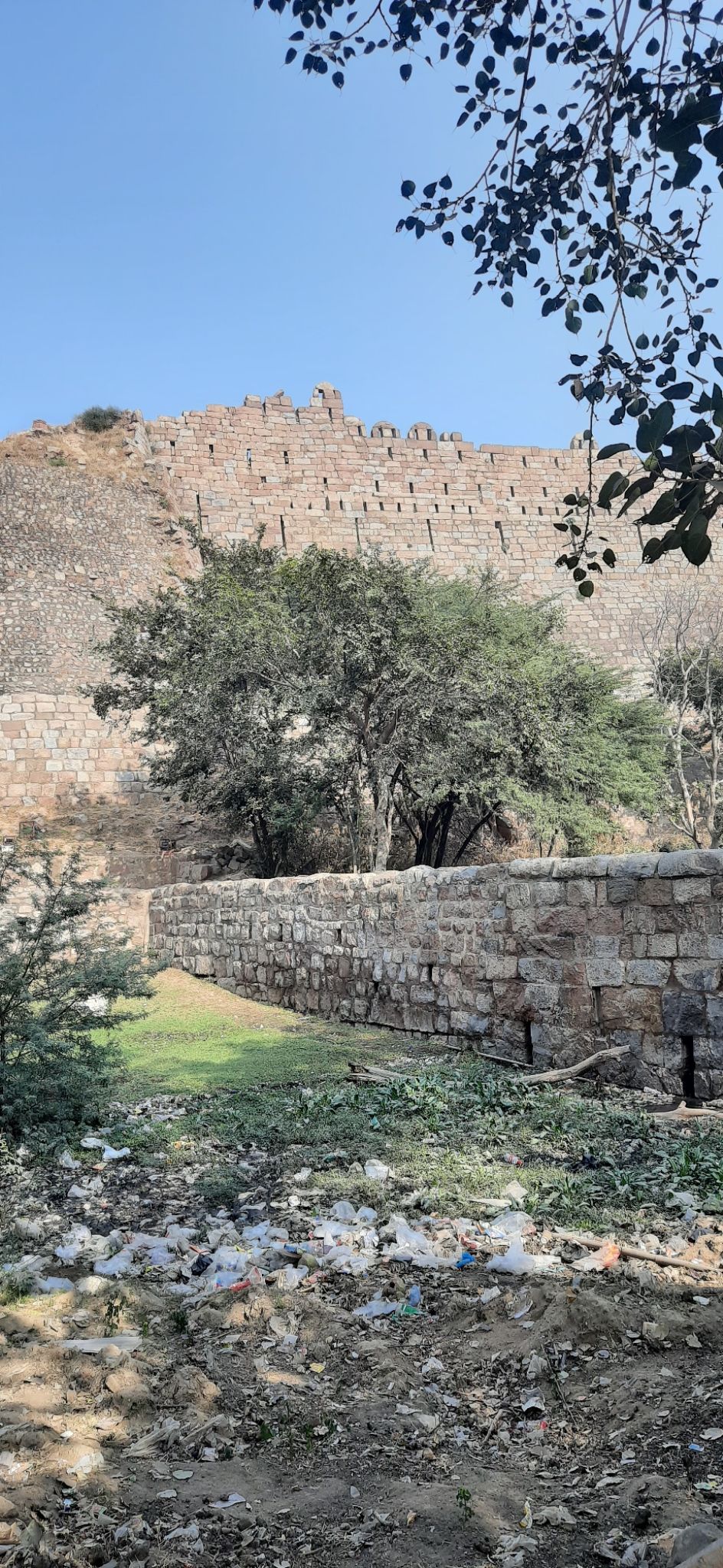 History of the Fort-: The Fort was built by Ghazi Malik (later known as Ghiyas-ud-din Tughlaq), founder of Tughlaq Dynasty... This Fort was built between 1320 to 1325 and provide complete resistance from unknown looters or invaders... The primarily aim for building this Fort is to just safeguard this place from Mongol invaders.. After the death of Ghiyas-ud-din Tughlaq in 1325 This Fortress got vacant in 1327 due to some water shortage problems or something like curse from the Sufi saints..... The story of curse you can google it because if I tell you the whole story the blog will get boring...
After Visiting the fort Complex we went towards the Tomb of Ghiyas-ud-din Tughlaq and Mohammad Bin Tughlaq to look, The place was small and very well maintained and beautiful as compaired to the Fort...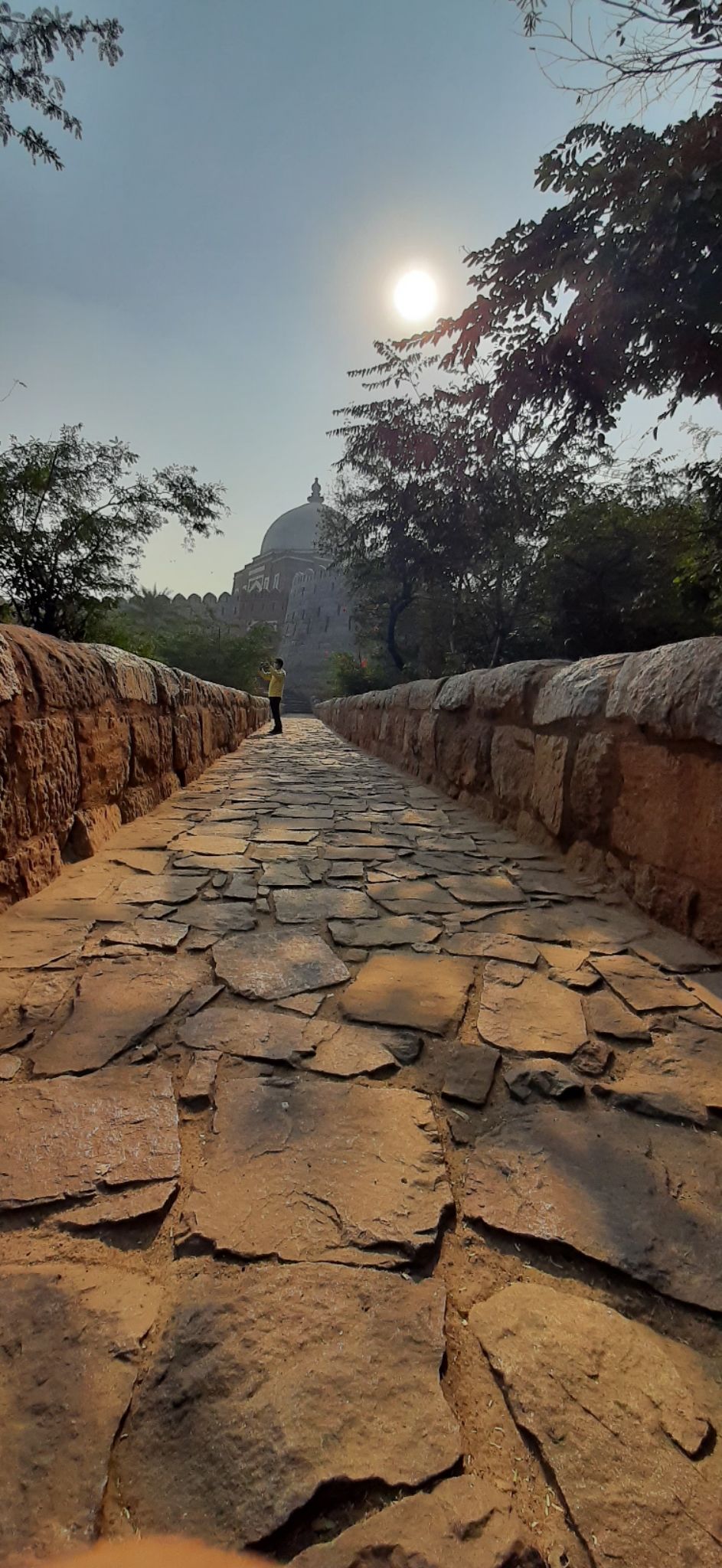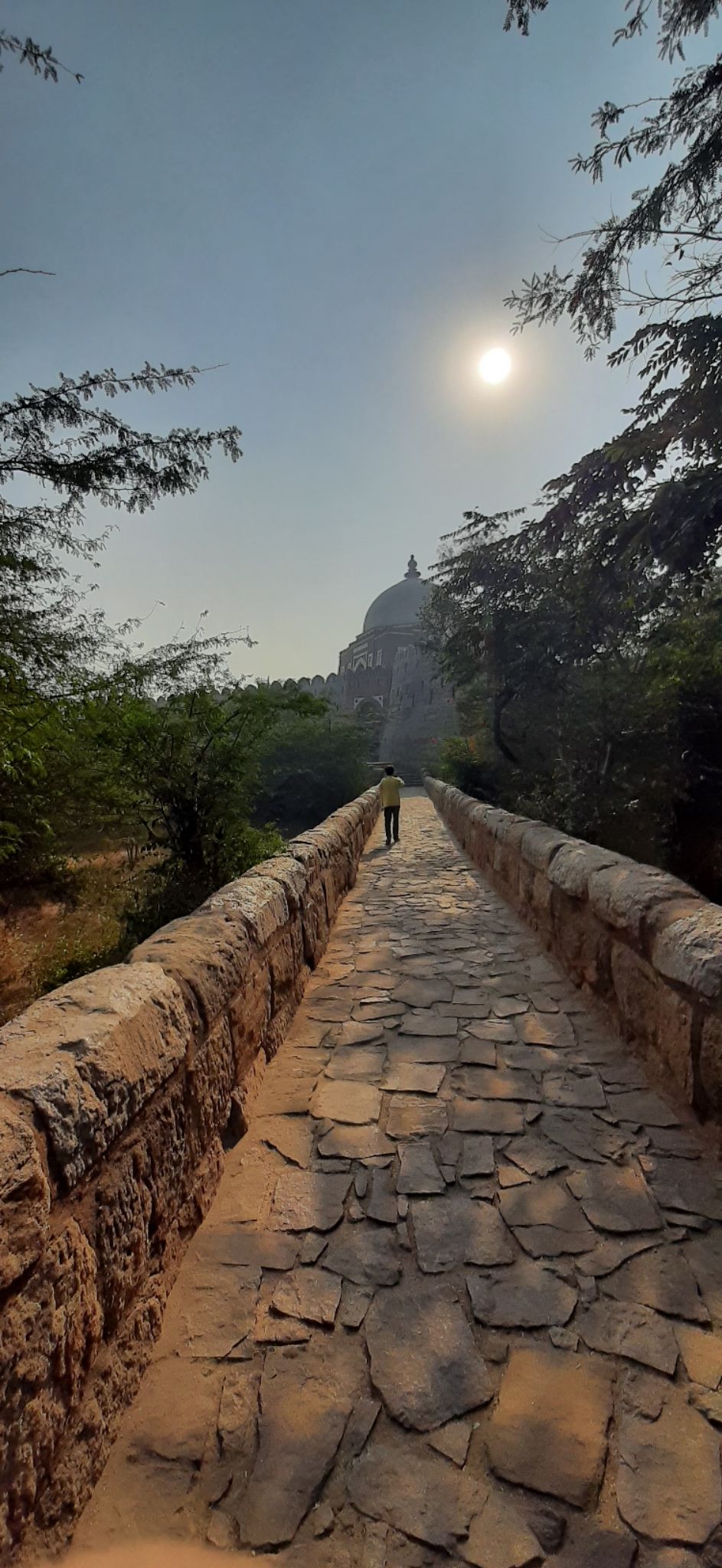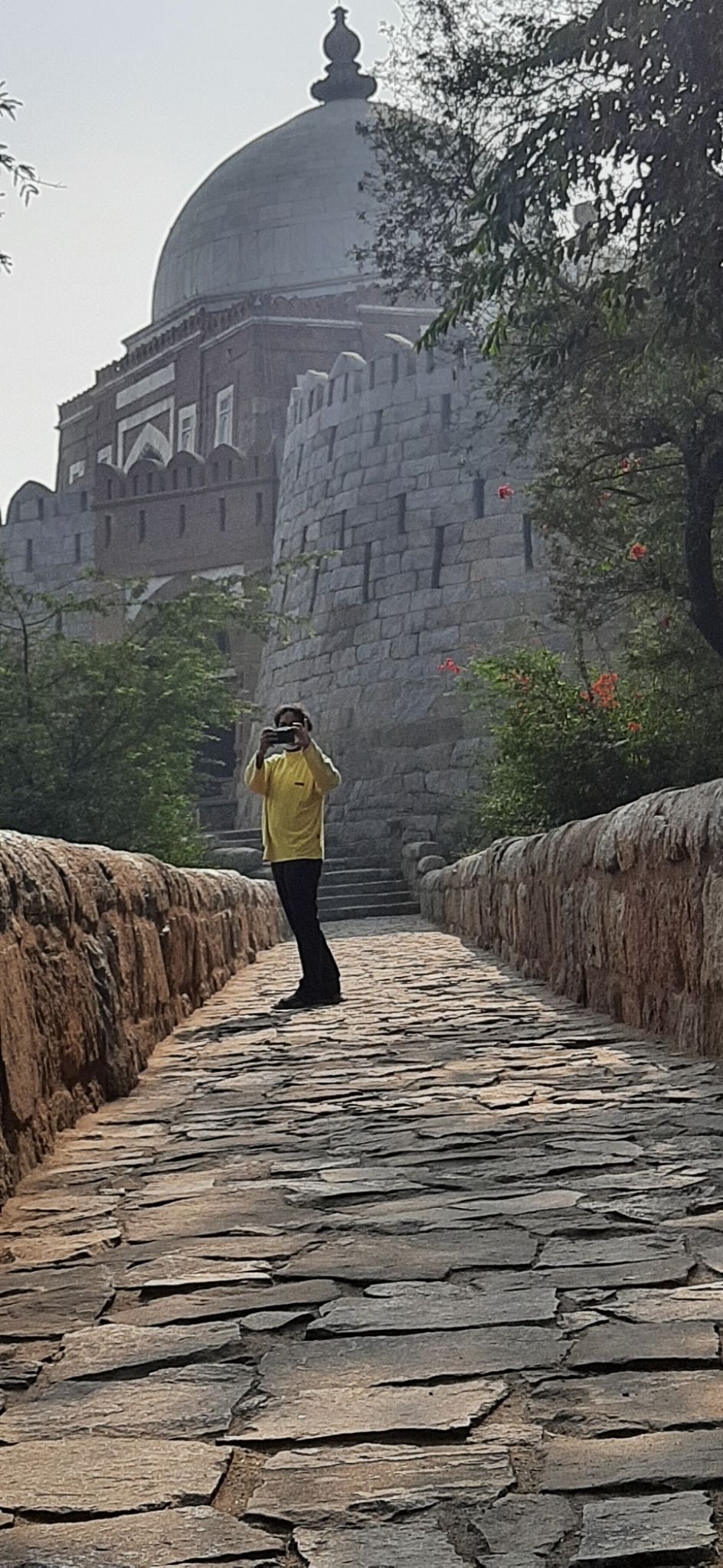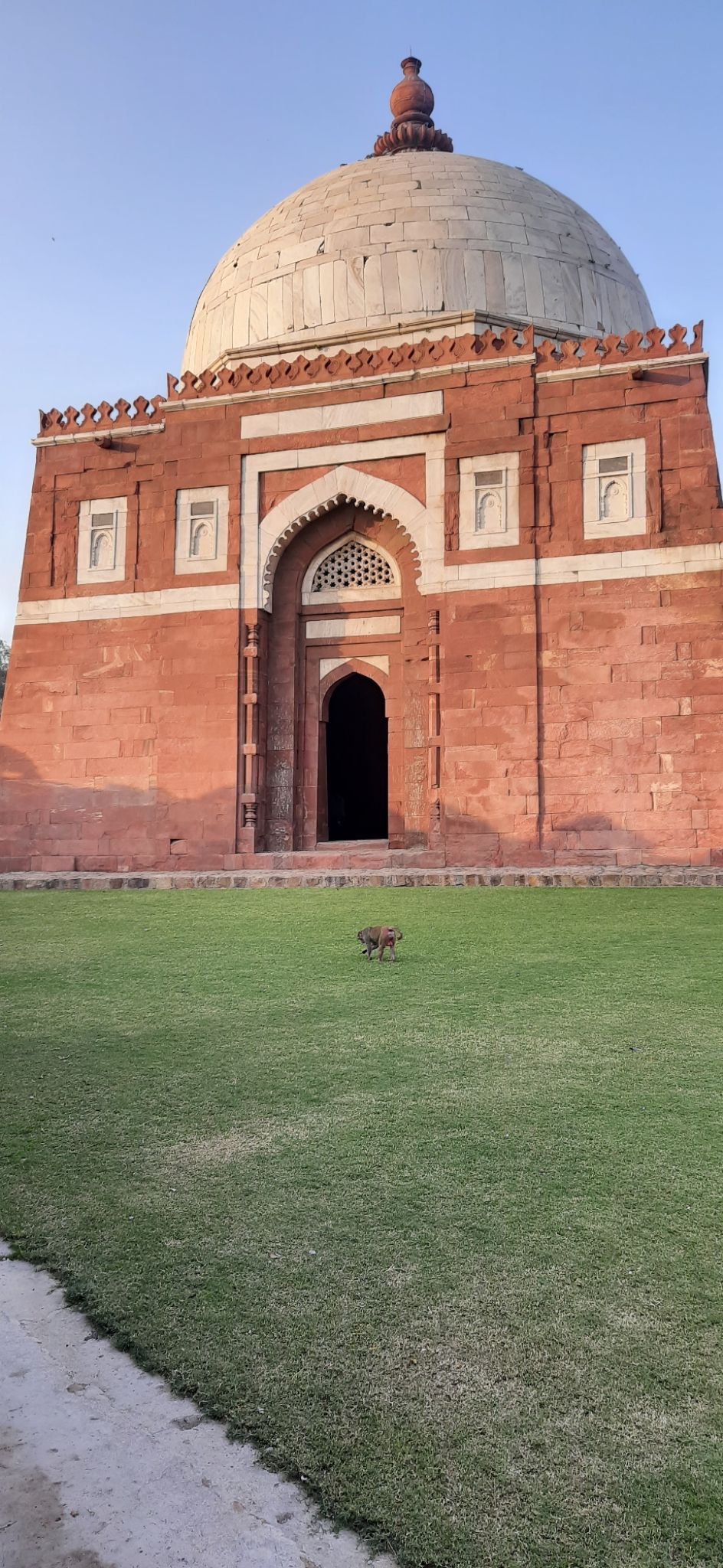 The Architecture of this Tomb was completely a symbol of indo-Islamic Architecture, the upper part of the tomb was built from white marble and from middle to end it was built from Red Sandstone..