Agra is a city we have visited many times but this time we wanted to go beyond the set path and explore monuments other than Taj Mahal.
In this blog, we would specially like to bring forth the place we stayed at - Dayal Lodge. The location of the place made our travel efficient and smooth. The hotel is located few metres away from Bus Stop and the main road, thus well connected from each spot yet away from the hustle bustle of the main road. Not just that, we would like to thank the host, Mr. Amol for making the stay comfortable as well. Good food plus clean rooms, what else do you need after a tiring day exploring the city. We would also like to mention this post in no way is sponsored, it's just that our stay was so comfortable that we would love to recommend it to everyone who visits the city.
1. Kanch Mahal- Initially, it was a royal ladies rest house and then later it was used as a hunting lodge by Jahangir. It was built somewhere around in 1605-1619. It is located in Sikandra itself.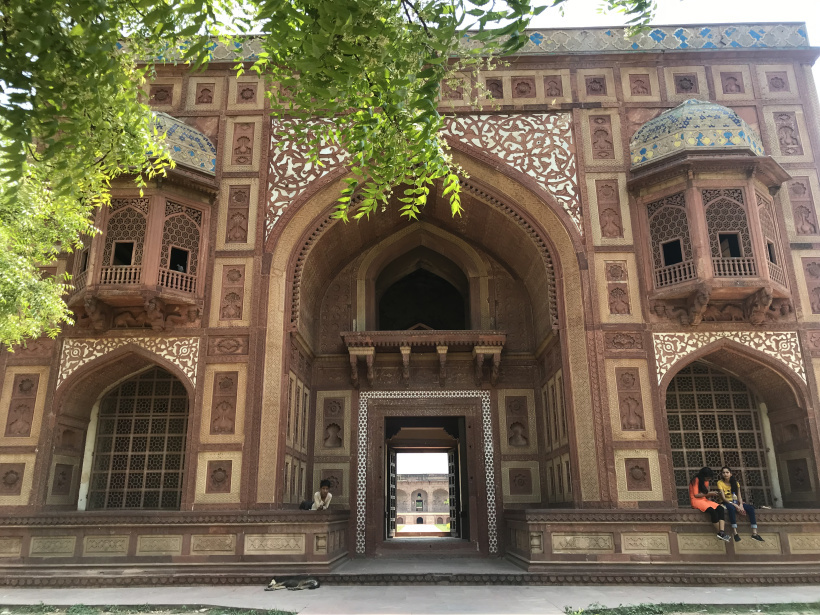 2. Tomb of Akbar the Great-
Although the tomb was made by Jahangir in around 1605-1613, it was Akbar who planned the design and chose the site for the tomb.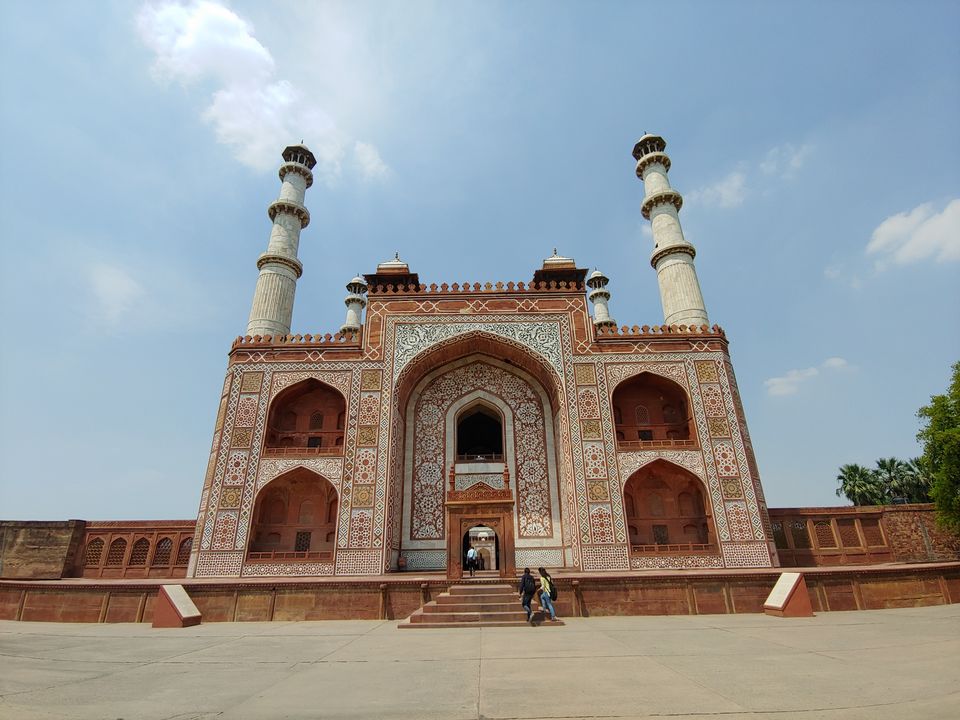 1 km away from Akbar's tomb is tomb of Mariam Uz Zamani (Popularly known as Jodha Bai). It was built by Jahangir for his mother. This was the only place where we went underground and had a closer look at the graves.
2. Radha Soami Temple- The most interesting fact about this temple is that it's continuously in making since 1904. It's been 114 years and its still unfinished. It should be included in your list to see what an architectural marvel it is.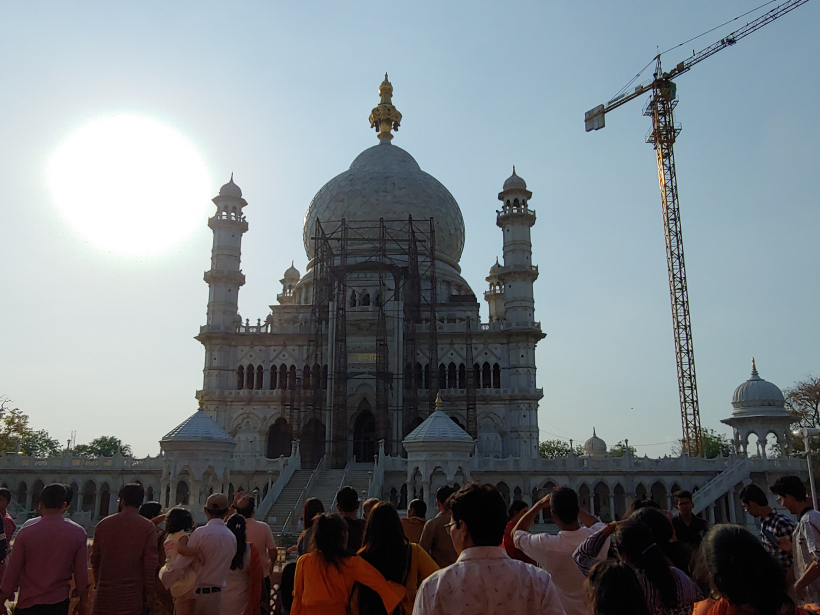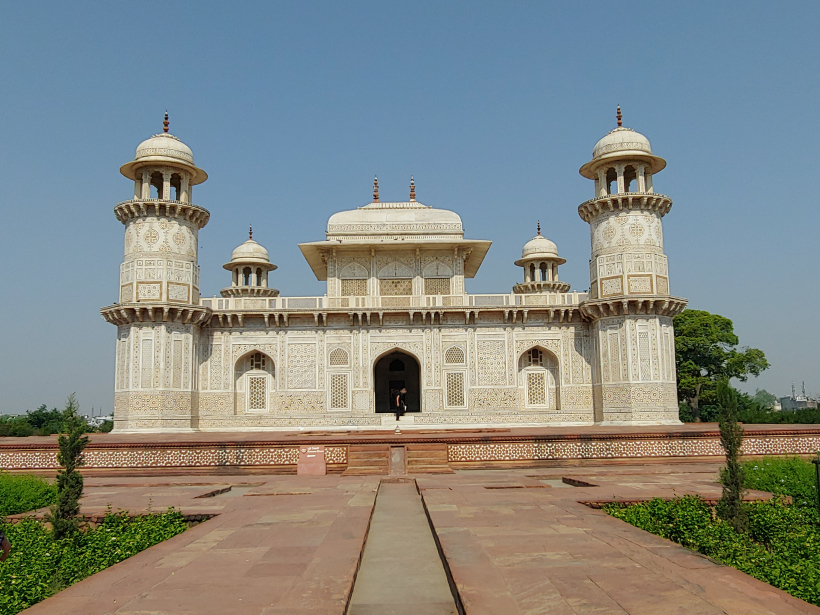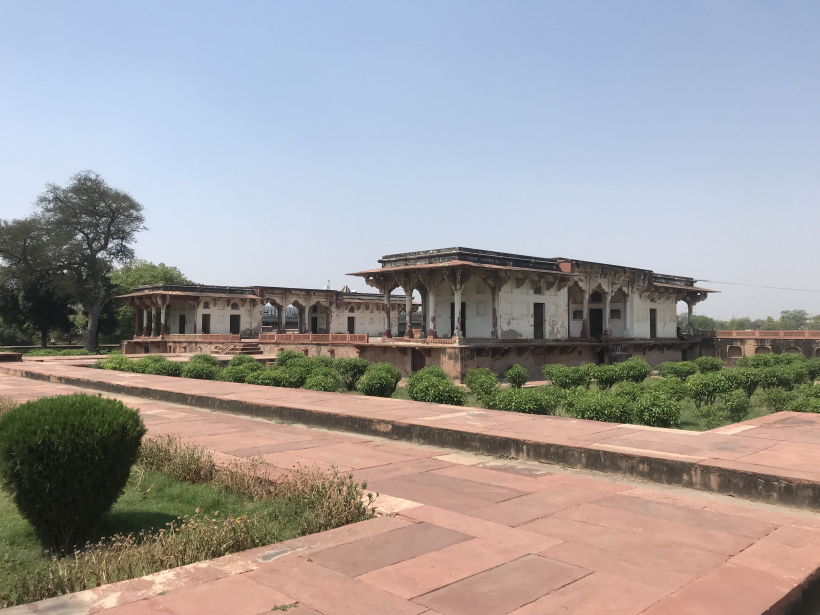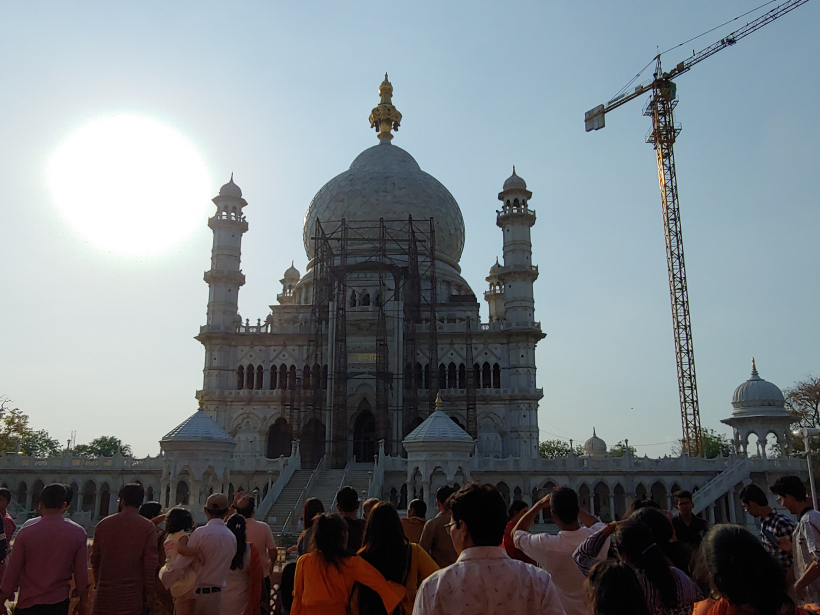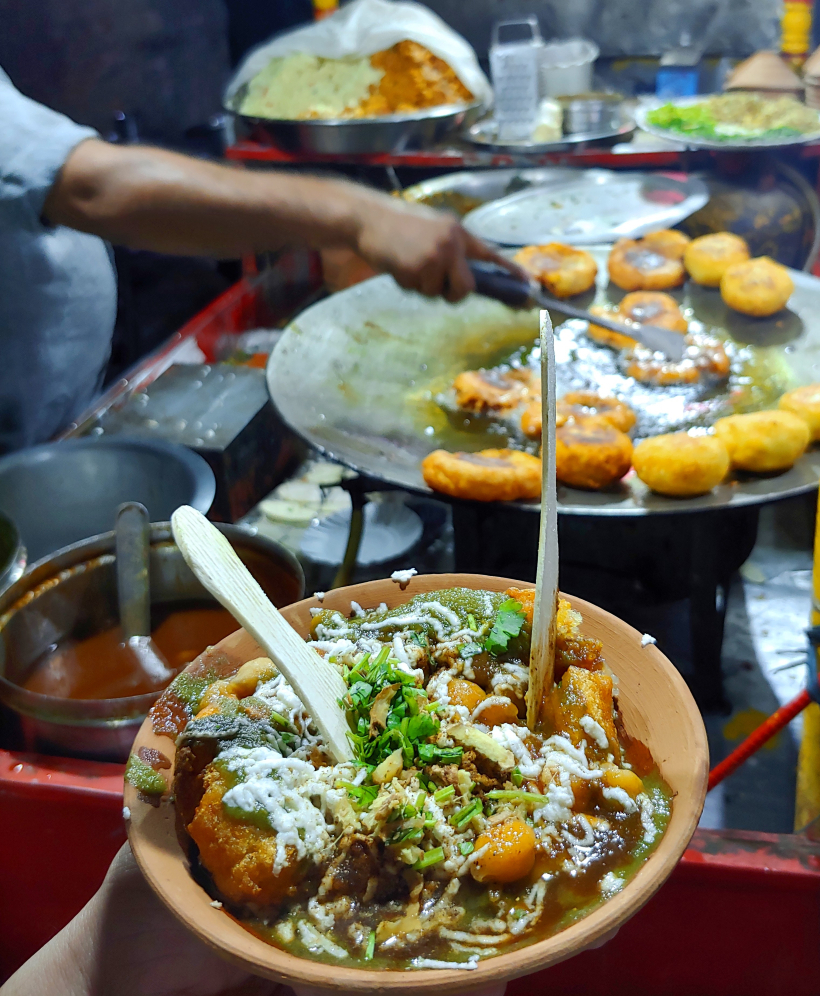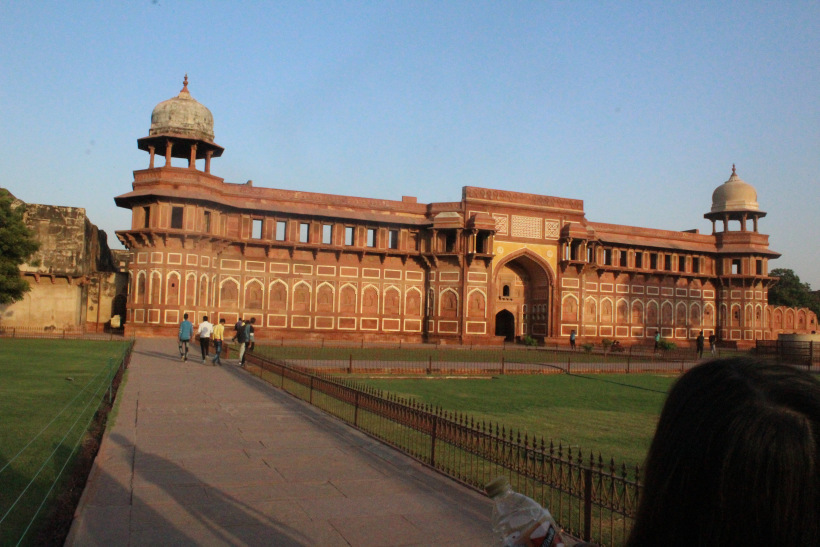 2. Etmad ud daulah Tomb- Popularly known as Baby Taj, this was built by Noor Jehan, wife of Jahangir in memory of her father, Mirza Ghiyas Beg. Interestingly, Mirza Ghiyas Beg was also the grandfather of Mumtaz Mahal for whom Taj Mahal was made.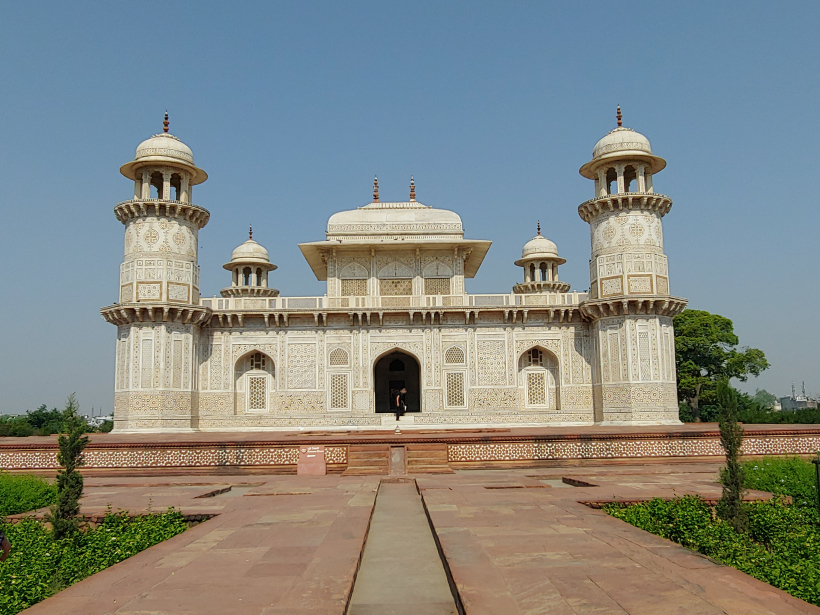 4. Aram BaghThis garden boasts to be the oldest mughal garden and was built by Babur in 1528. Babur was temporarily buried here before being laid to rest in Kabul.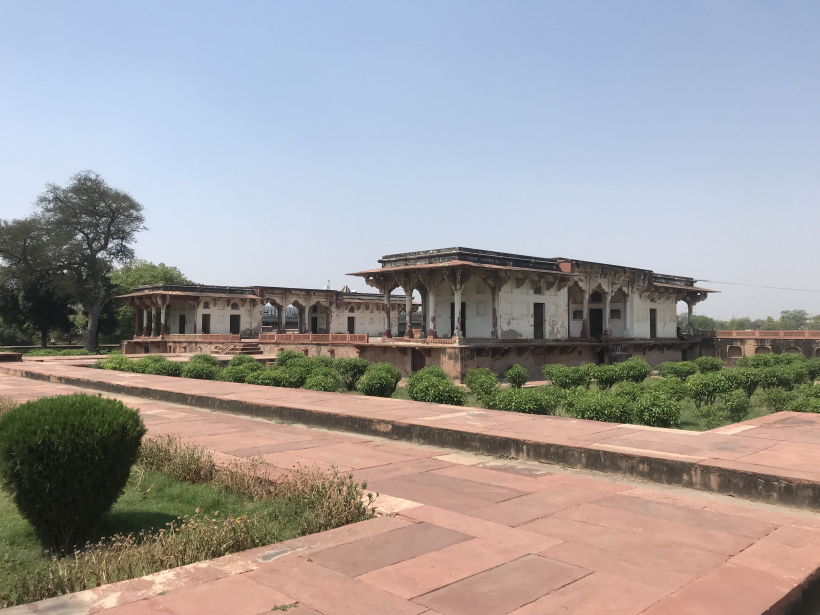 5. FatehPur Sikri- It's an old city within the Agra City. It was formed in 1571 by Akbar and was made the capital of Mughal Empire. It also houses the famous Salim Chishti Dargah.

6. Sadar Bazar- If you want to shop for souvenirs and gifts, pethas; this is the place to be.
7. Food Street in front of St. Johns College- To explore the authentic dishes of Agra as well as other street food, please come here and savor.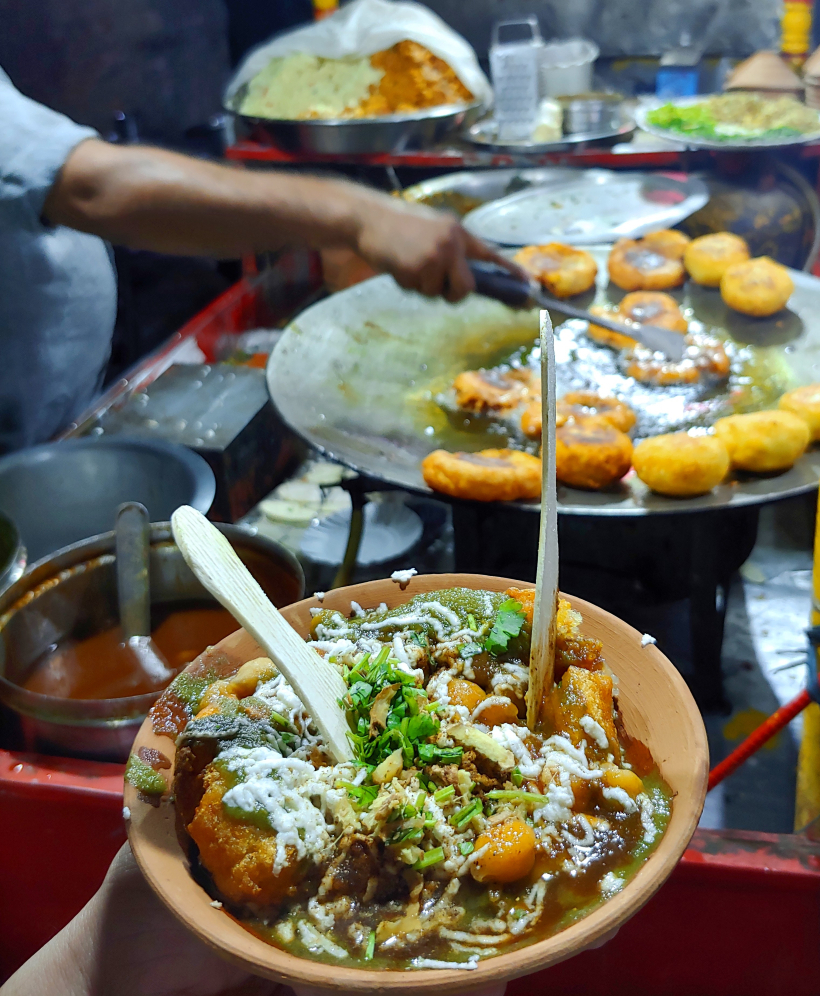 7. Agra Fort- It was the main residence of the emperors of the Mughal Dynasty until 1638. The building was started by Akbar in 1565. Later when Shah Jahan took the reigns of the empire, he built white marble structure within the red sandstone structure.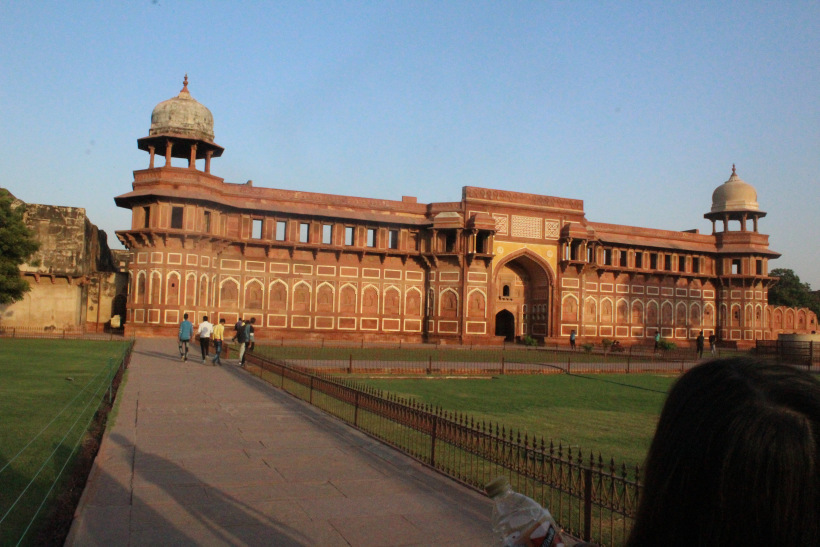 To know more about unexplored places in India, visit our Instagram Feed- TheSvelteBirds (https://www.instagram.com/thesveltebirds)