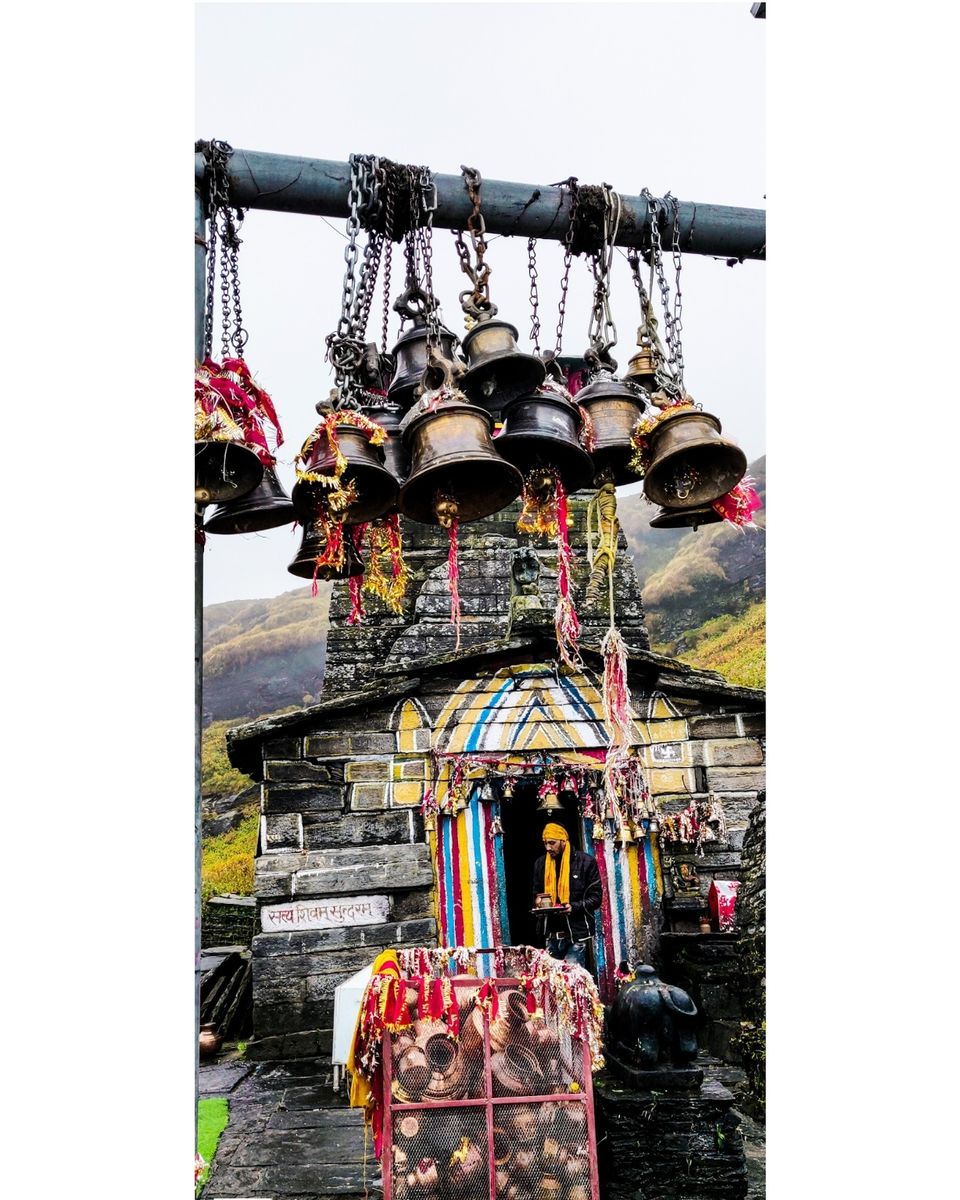 After spending one of the coldest night of my life somewhere in between Chopta and Tungnaath
We woke at around 3am in the morning and it was freezing cold but what i saw when i came out of my tent was just out of this world the MILKY WAY yes the milky way i have never seen those many stars in my entire life for one second i thought man we are in HEAVEN.
After a while still awestruck with that amazing view soon i realised we have to pack our tents and start the trek.
4:30 am done with packing up started the trek but but but first "CHAI"...... Inbetween took so many breaks but managed to reach at the top motivating myself "manish" you can do it.
One quote which kept ongoing at that of point tym was "AS A MOUNTAIN YOU CAN'T GROW. BUT AS A HUMAN, I CAN SO NO MATTER WHAT I WILL CONQUER YOU"
Has a deep meaning Kids
Finally reached World Highest Temple Of "SHIVA" The Destroyer....... who remove all the evil from the world
And this is the highest of all the Panch Kedars located at an altitude of 12000 ft local around here says it is from an ancient era 1000 years old
So we all did the darshan and I chanted a Mantra
Which I keep on chanting most of the time while riding my bike, while working or just sitting around "ॐ त्रियम्बकं यजामहे, सुगन्धिं पुष्टिवर्धनं उर्वारुकमिव बन्धनान् मृत्योर्मोक्षिय मामृतात् "
Because I only knew this Mantra.
Apart from this what we did next please do watch the vlog. Shameless plug. Watch it on brainynomad on YouTube