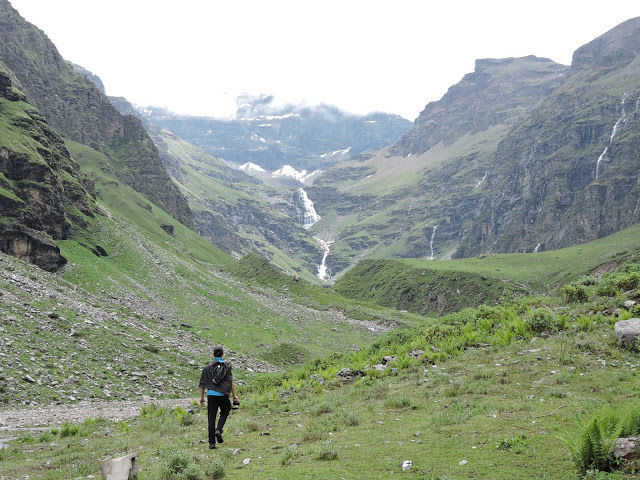 "I was walking on the lush green mountain, small flowers elegantly popping out from the grass. Their bright and fresh colours were eye catching. Pine trees standing tall all across the mountains as if they've been guarding this part of the world for hundreds of years. Temperature was pleasant; must be below 10C. I was wearing jacket and heading towards the next mountain. I was walking alone. But I wasn't afraid of getting lost. As if this is where I belong. This is what I was looking for over these many years. Apart from chirping of birds there was no sound. No roaring of engines.... My communication with nature was eternal and there was no need of any language. As I continued to walk I started hearing sound of water stream. It was not too far. After few steps ahead, I started seeing its milky flow. It was making its way through huge rocks following the twist and turns along the mountain ranges."
It is merely impossible for me to take you to my 10 days of Himalayan backpacking experience even in imagination. I closely follow 'The Himalayan group'; a facebook community where many travel bloggers narrate their adventure stories of snow cladded peaks, breathtaking beauty of Himalaya; not even then we could fully grasp what he/she is describing. Imagine you're sharing your fondest of memory with your best friend. You can explain it with the words but how can he feel it as long as he has not seen it with his eyes, smelled it for himself, touched it with his hands and tasted it with his lips. Even if you would have walked with me all the way along it would have been a really tough task to explain what I felt on that very moment as no two experiences are exactly alike.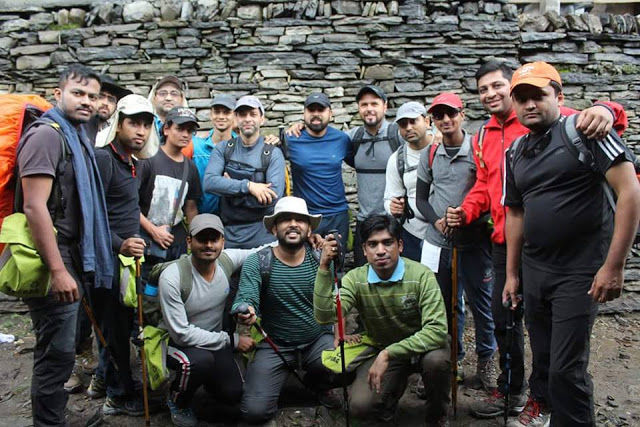 So here's my story of Himalayan trekking expedition; Rupin pass. 18 people; 8 days; 80 kms and 15320 feet. I won't be unfolding each and every day of this trek. But there will be lessons I learnt, and moments I truly lived.
You have to at least cover 5kms in 25-30 minutes.
Do squats,planks and crunches.
Do stretching.
For lazy person like me this was too much to ask for. So what to do to keep myself fit for this trek?
'I walk almost 6-7kms in a day. I have got no bike. People use bike for grocery shop. I'm fit enough as compared to them.' I tried convincing myself. But my happiness didn't last for a long when few guys from whatsapp group shared their best time of running app. And here I am, who hardly did any cardio exercise, who doesn't even lift anything heavier than mug filled with water (while bathing :p). It was going to be an tough task for me. But I was mentally prepared for it.
Our trek guide was giving instructions on very first day. He explained "Trek is more of mind game and less of fitness. If you're willing to do it; you will do it!" These words gave me kind of relief. I was quite determined. But there is no alternative to fitness. On high altitude treks, better is your fitness; more you tend to enjoy the trail.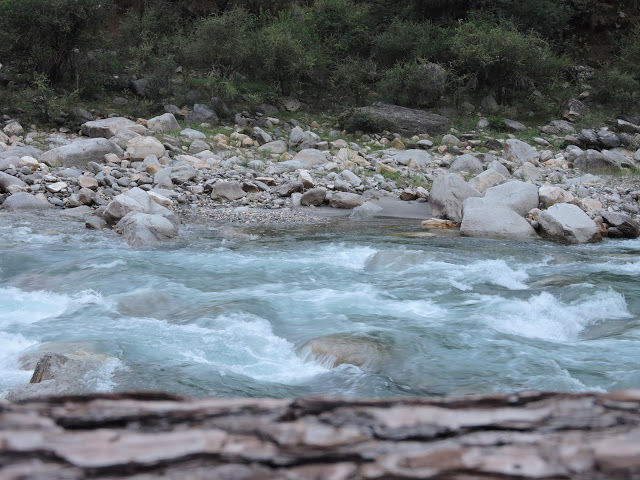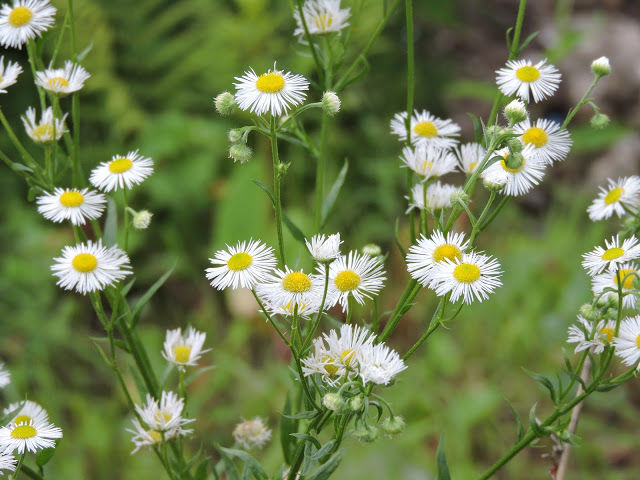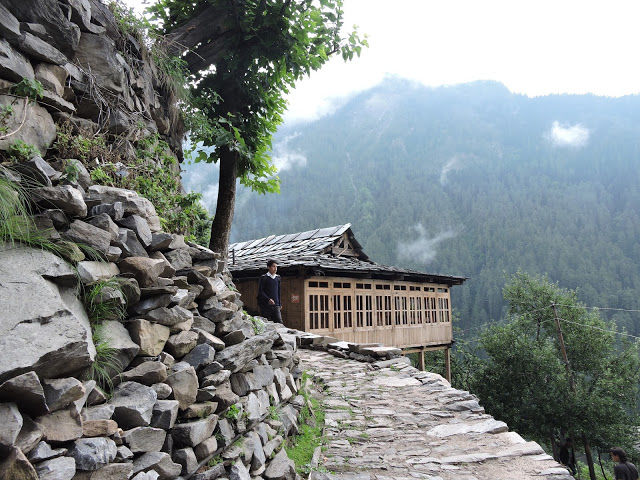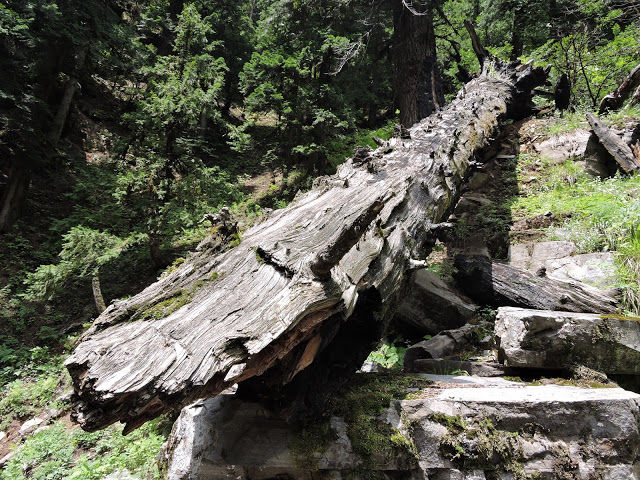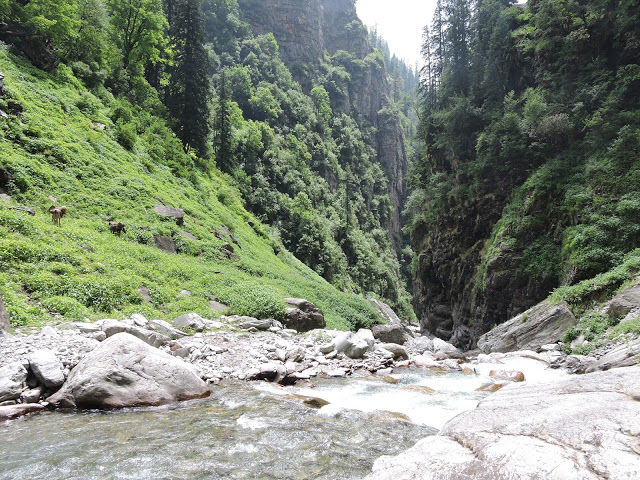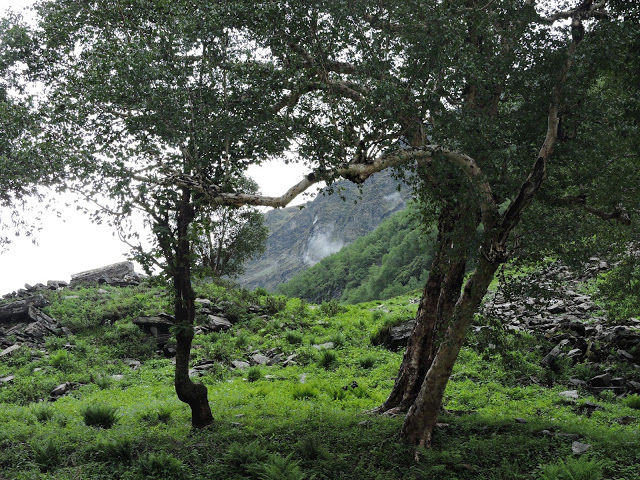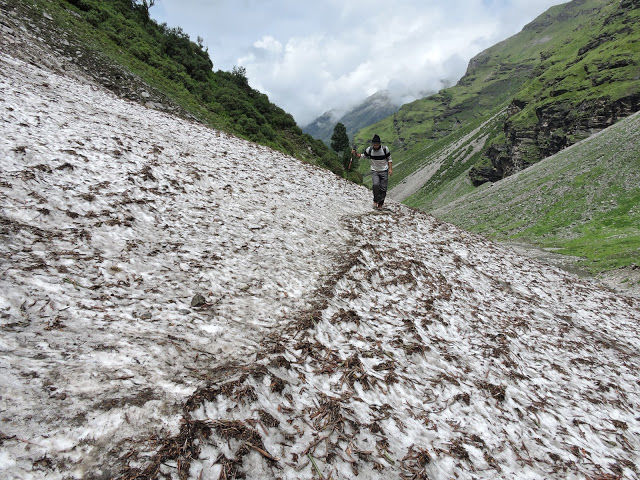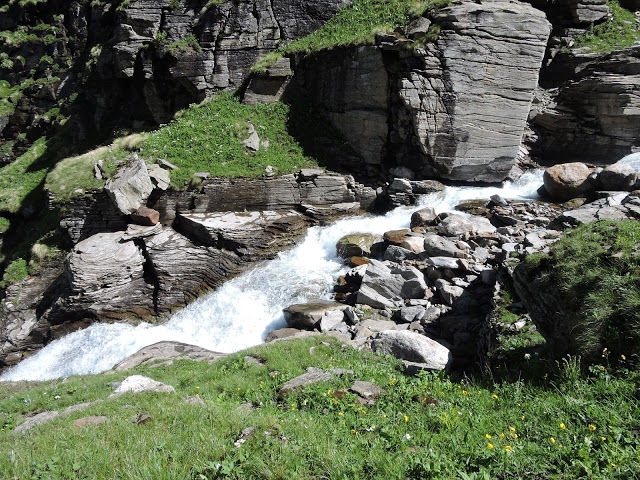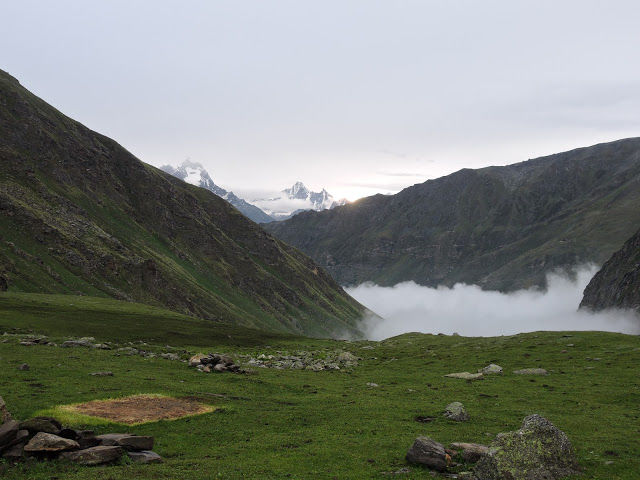 Knowing that we're breathing purest of air all along the trail was the greatest of all the feelings. Rupin pass is a trail where mother Earth displays her exquisite features hidden under the snow covered peaks of Himalaya. Deep river valleys, milky flow of water and deep diving waterfalls.....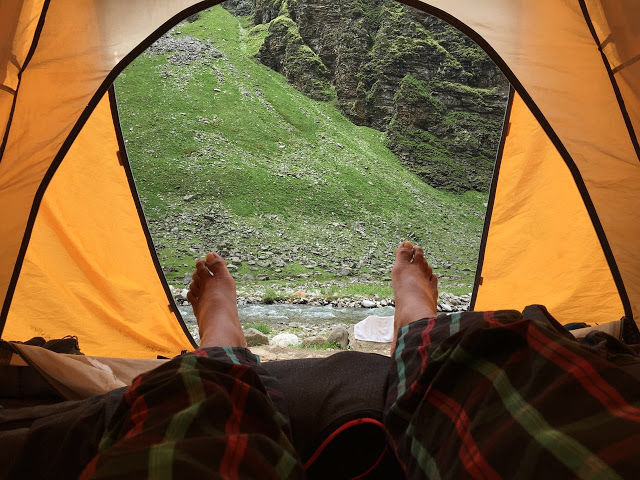 Imagine waking up to this every morning! and you already know that Mother Earth has planned many surprises for you on the way.
This is one of the isolated part of our country, where Rupin river flows all the way along the trail. Imagine tallest of mountains which truly describe mighty Himalaya, hundreds of waterfalls, dense forest, snow covered trails which bridge across the river and meadows; this trek has it all.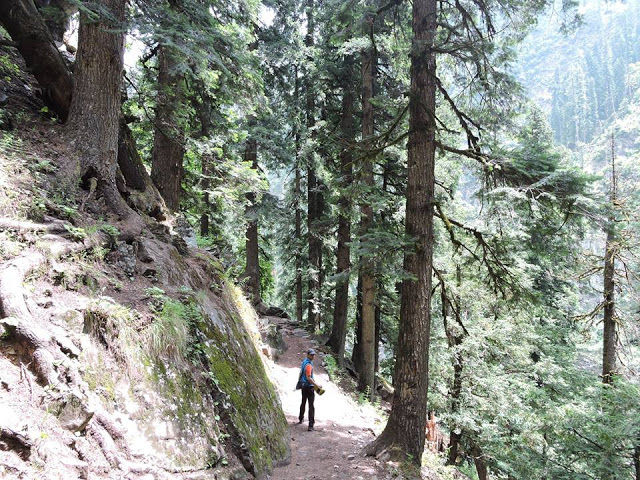 Himalaya always reminds me that this is very big world and you are a small part of it. So small that you got to hold on what you got. Observing the tallest of mountains fill your heart with joy; at the same time looking down into the valley skips your heart beats. But anything that gets your blood racing is worth doing.It's just an adrenaline rush!!!
The challenge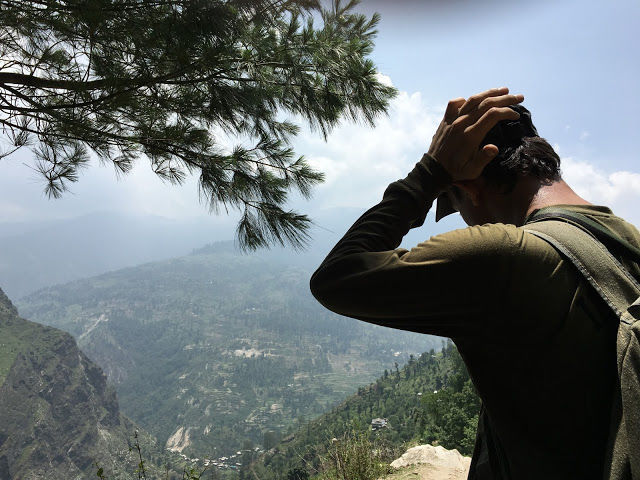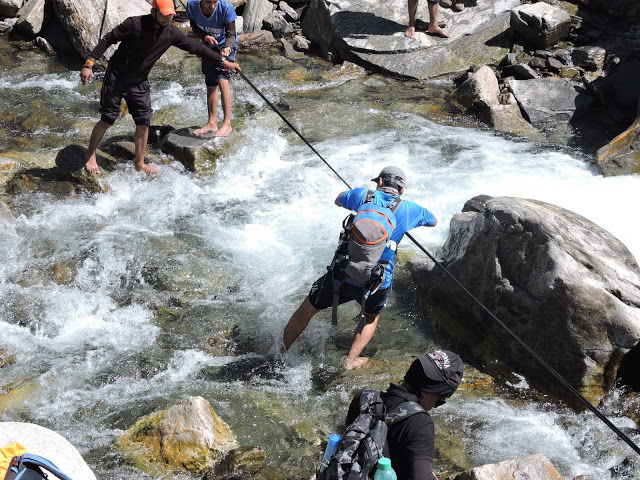 Did I tell you the fun part? All this inclusive for one small price. You have to trek 10-15 kms and ascending 1000-2000 feet daily. This is where fitness part comes into play. Reaching to upper waterfall campsite is a series of switchback climbs over the three waterfalls.
And do not forget that you're climbing at an altitude of 13000 feet. After every few steps you run out of breath. However, the rewards of the trek definitely overcome the efforts you give.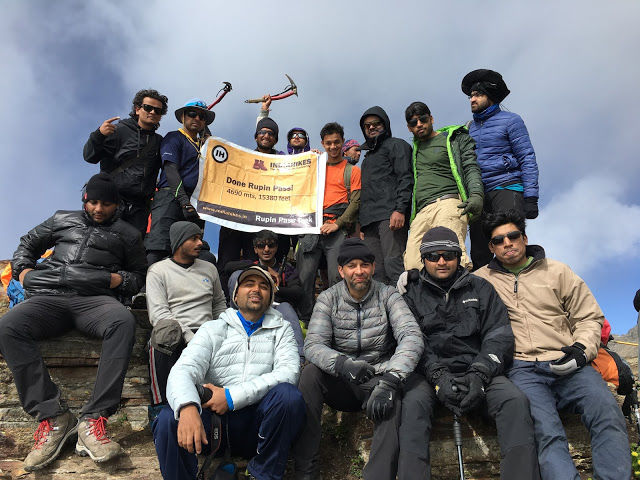 And the day arrived. The highest point of the trek. We knew that this is going to be the toughest day of the trek. On the 6th day we staarted the ascending at 5am. Toughest part was getting up at 3.30am.
Instructor used to take oxymeter reading just to make sure the oxygen level in blood is alright and everyone is fit to go.
By 8am we reached to the base of rupin pass. The pass is basically a narrow passage which joins two mountains. We all were ready to cross the mountain. After initial instructions we started climbing. It was really very steep. Steeper than we expected. 70 degrees of steep slope and if you walk really close to the next climber you will end up bumping your head on his bums. So we're supposed to maintain good 5 feet of distance between us. At almost 15100 feet it is really difficult to control your breath and take 5-10 steps. Even if you get tired you're supposed to relax with your one feet grounded and the other one kept firmly at higher point so that you don't lose balance. It took almost 30 minutes to climb last 200meters.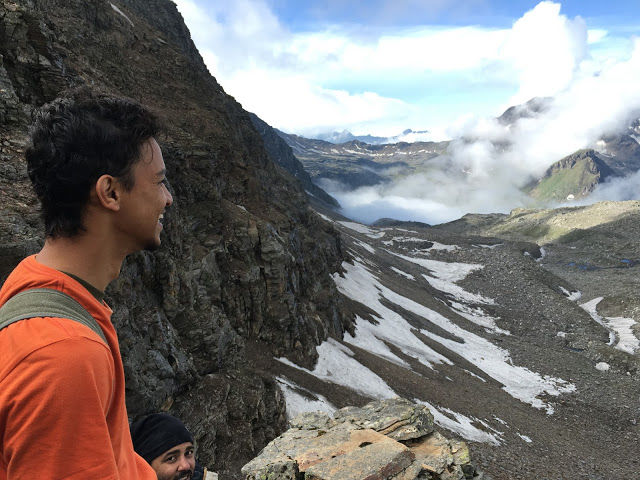 All geared up, I headed uphill and to my surprise, saw that the sky was welcoming me. That feeling of being on the top of the world can not be expressed. Nothing can replace that happiness. That was the memorable moment for all of us which will be cherished for lifetime.
Truly, Rupin pass is the place where sun rises to show us the most beautiful day of our life. It slowly unfolds the shades of nature and Sun sets with the promise that the best is yet to come. The sight of milky way from upper waterfall is a shear pleasure to watch. You won't always be here; among the stars!
The people of Himalaya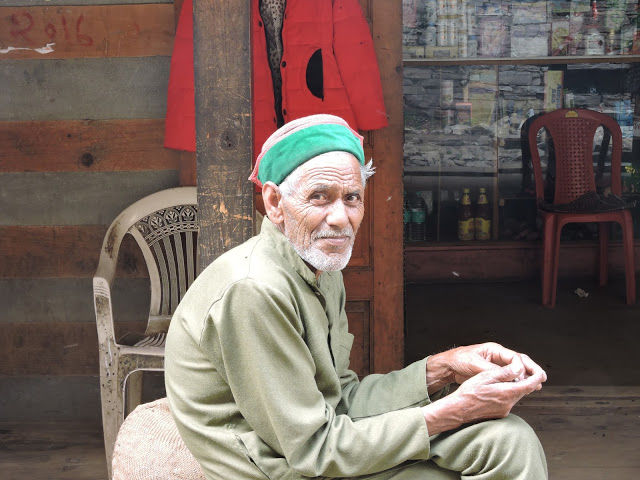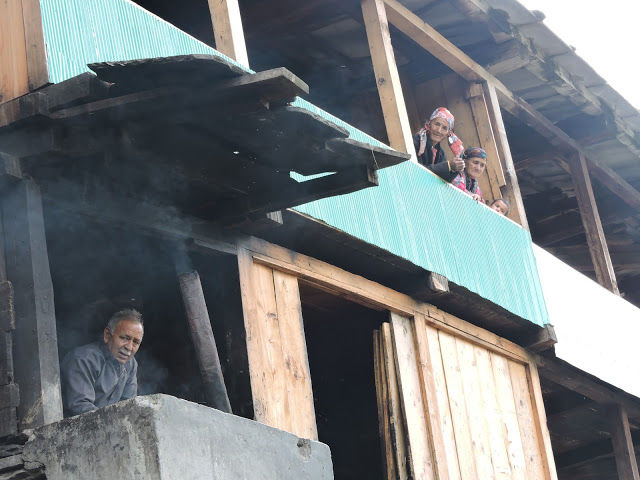 Not to forget the people of Himalaya. They have always been courteous. Himalaya is the place where I realized that there is something more important than money; LIFE itself! Isn't it? There's enough of rat race in cities and they're far away from it. Surprisingly, People here know the difference between 'Live to earn and earn to live'
You're packing up your sleeping bag, Your lantern and your tent, And you're off to find the life you lost, But you're not sure where it went, And I hope those mountains teach you, How to stand both tall and proud, That you see your life much clearer, With your head above the cloud
Tell those mountains; I'm coming home :)
Special thanks to Indiahikes.com for such an awesome experience.