A delightful 3 hour drive from Bombay through roads that are surrounded by lush greenery and scenic beauty that open into the lazy district of Mapgaon in Alibaug, where tucked away in a corner lies the stuff that ideal getaways are made of; U Tropicana Resort is sure to leave a great first impression!
A boutique property amidst a sizeable expanse of lawns and palm tree, U Tropicana Alibaug will blow you away from the minute you step in. You will be greeted by smiling faces that will do a traditional welcome with the auspicious tika on your forehead and a welcome garland to make each guest feel special.  The service is beyond excellent here and the hotel staff all seem genuinely dedicated to make your stay enjoyable.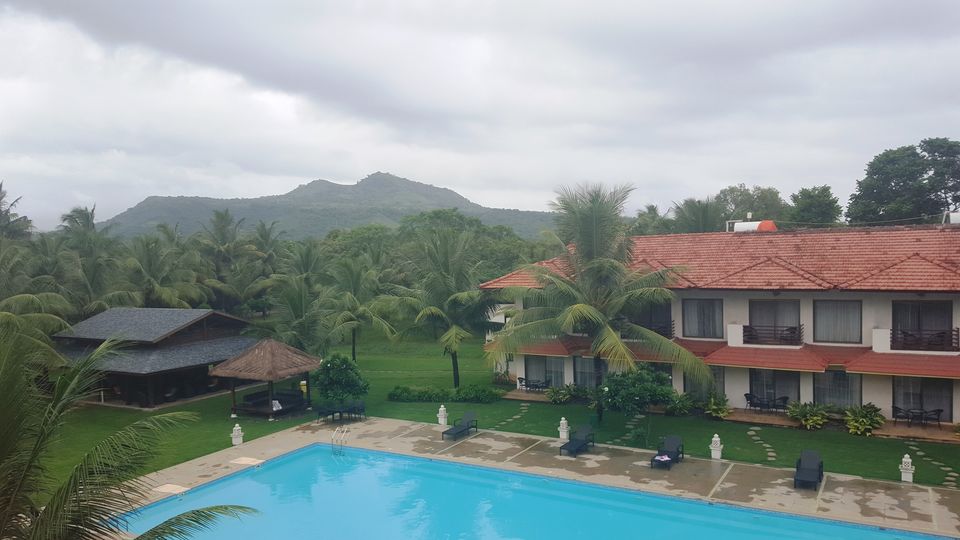 As if taking a cue from a tropical island, the rooms all face the pretty swimming pool that has spectacular views of palm trees and some hills at a distance.  The rooms on the ground floor have a direct access to the pool, which is fantastic because taking an impulsive dip just got easier! The room that I was staying in was very tastefully done and quite spacious with a plush washroom and a small seating area outside. What I loved was that there was a welcome note in the room signed by the general manager; things like these just go to show that the hotel is dedicated to providing great service and they want their guests to have a memorable experience.
I ordered some snacks in my room and the food was not only tasty but was also served very hygienically. The grilled chicken sandwich was great and the Pav Bhaji was quite good too, just the right thing for an early evening snack.
Once you get out of the room, definitely head to the outdoor bar called Captain Cook which is probably one of the nicest looking bars I have seen in a hotel so far. I loved that it was open on all sides exposing us to the beautiful greenery and the pool. The minimal lighting and a good selection of drinks made it even better.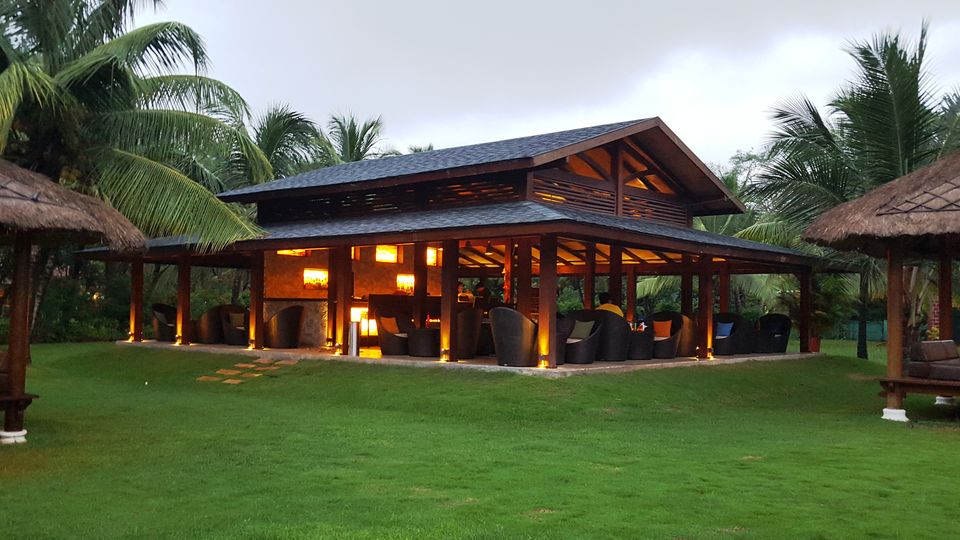 If you want to avoid the alcohol, then definitely take a massage at the spa, which has a select choice of massages ranging from an aromatherapy treatment to a traditional Balinese massage and much more. I took an aromatherapy treatment and it was quite stress relieving.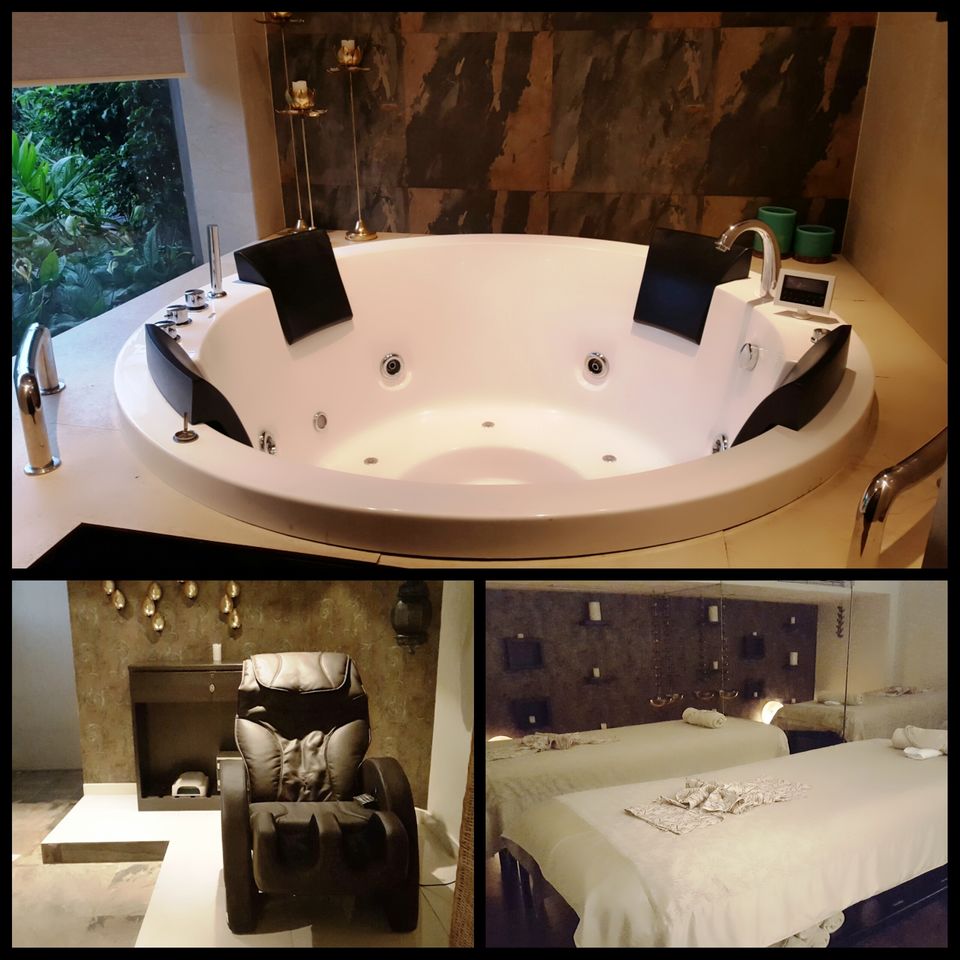 The hotel has a nice restaurant on the 2nd floor where you can feast on some delectable Indian or Chinese cuisine. I went for some chicken preparation and the staple dal and roti, simple food like this too carried a nice punch of taste.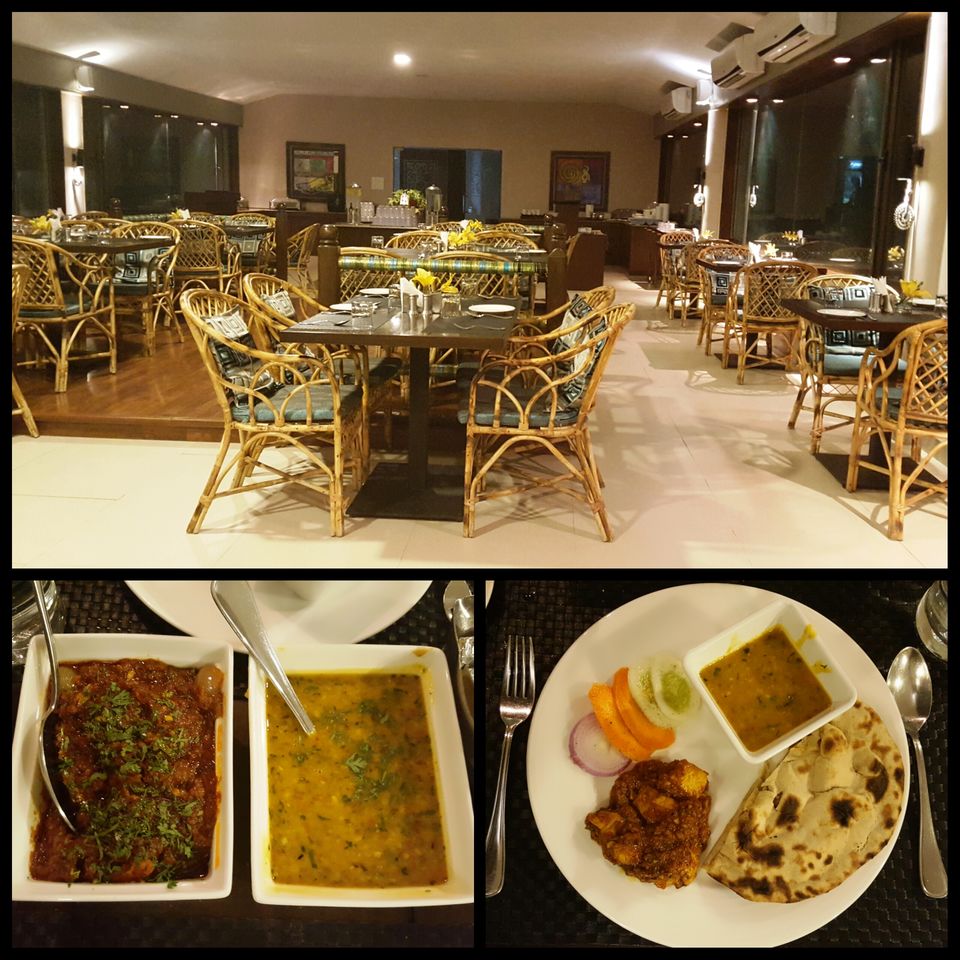 In case it too early for you to doze off, the hotel has a game room and library where you could engage yourself in some pool or read a good book.  Want to take a little bike ride? Well you can most definitely just hop onto a bike the hotel makes available for its guests and take a little joy ride! With some great facilities like a spa, game room, gym, bikes etc U Tropicana ensures that the guests have something fun to do always. If you want to actually get out of the hotel (believe me, I didn't want to!) then Kihim beach is just 3 kilometers away.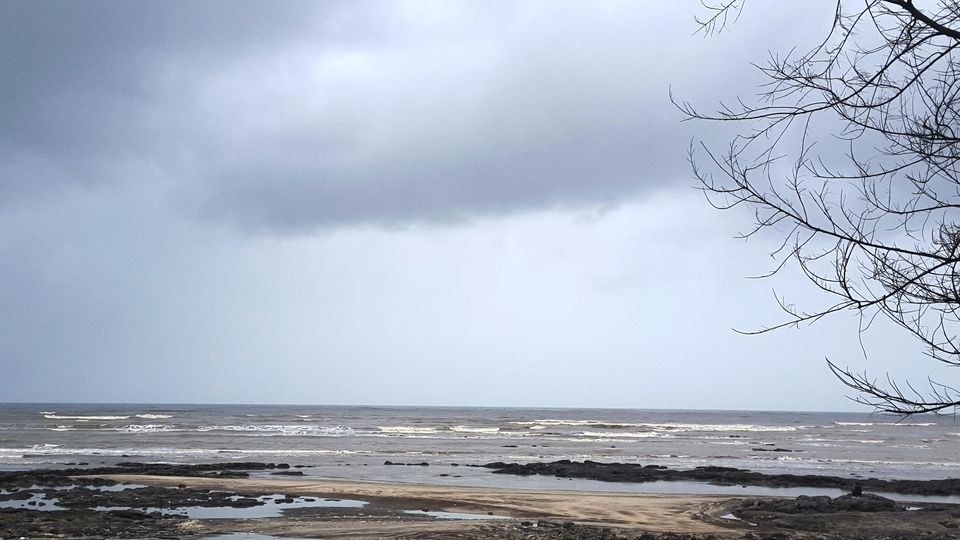 A good night's sleep is perfect when you some great breakfast to look forward to, and U Tropicana certainly didn't disappoint. A sizeable buffet serving both Indian and continental breakfast will awaited us at the restaurant. 
This is a perfect destination for all Bombayites who are looking for a staycation at a luxurious and peaceful place but at affordable prices. The monsoons add even more to the beauty of this alreay pretty Alibaug, so if you are looking to head somewhere on the weekend or anytime during the week for that matter, the U Tropicana Resort at Alibaug is a pretty good choice.